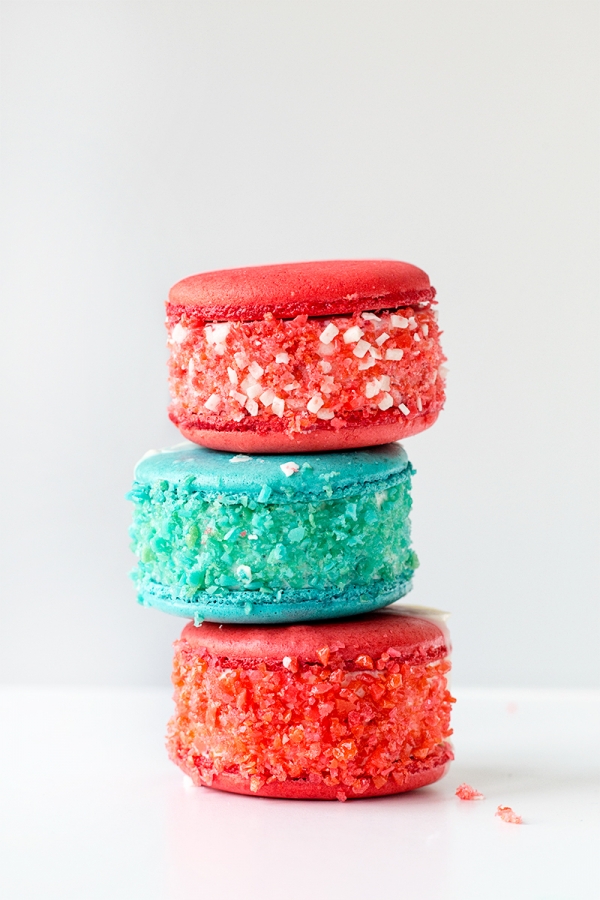 It's National Creative Ice Cream Flavors Day! Did you get all that? *Laughing Emoji* And you know, that other slightly less important holiday called July 4th is on Saturday, SO we made some Pop Rocks ice cream sandwiches. Oh yes, you heard that right. The sky shouldn't get all the firework action!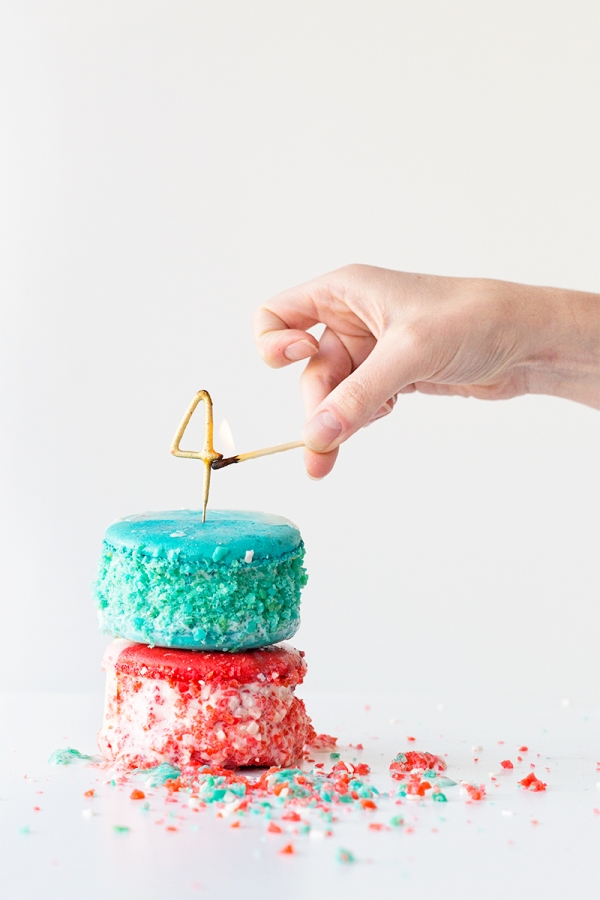 To make these, pour a couple packages of Pop Rocks onto a shallow dish. Roll ice cream sandwiches (homemade or store bought! Ours were from Milk.) in the Pop Rocks and pop (Ha!) back in the freezer until ready to serve! We topped ours with a "4" sparkler for obvious reasons.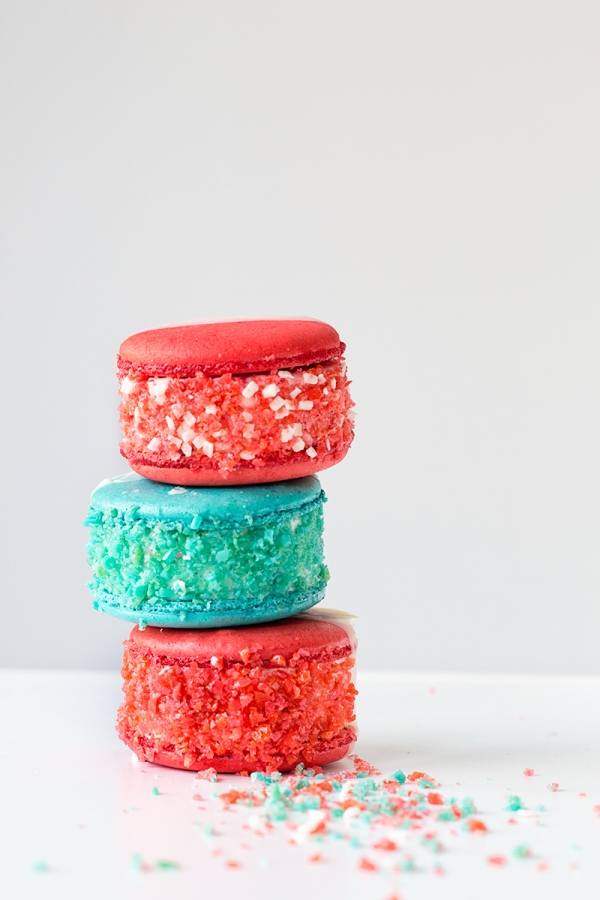 Photos by Studio DIY
I mean, you're sure to be the rockstar of the BBQ if you whip out these, yes? At least, you'll be the rockstar in the wee ones' eyes.
For more July 4th projects, click here!