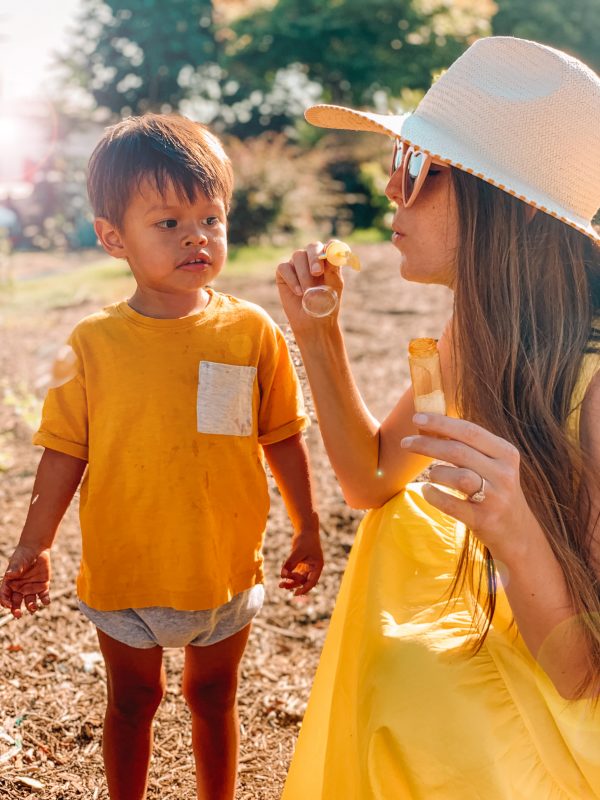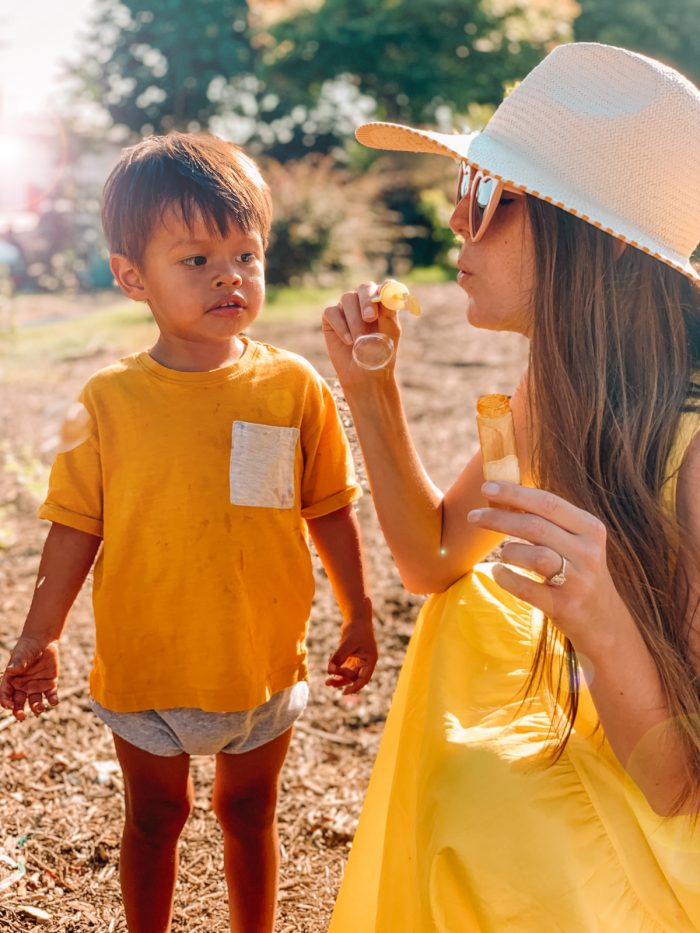 I'm really excited about today's Real Talk with Real Moms topic: religion and spirituality! It's something I talk about often with my real life friends, and I can't wait to hear your take. I actually think religion is the ONE topic I've never talked about here and that's because it really isn't a part of my life currently and I still at age 30 don't know where I stand on it. However, now that I'm a mom it's a topic I've thought about a LOT and have a lot of conflicted feelings on. Thought I'd share them today and see if anyone feels similarly, and what you decided to do in the end!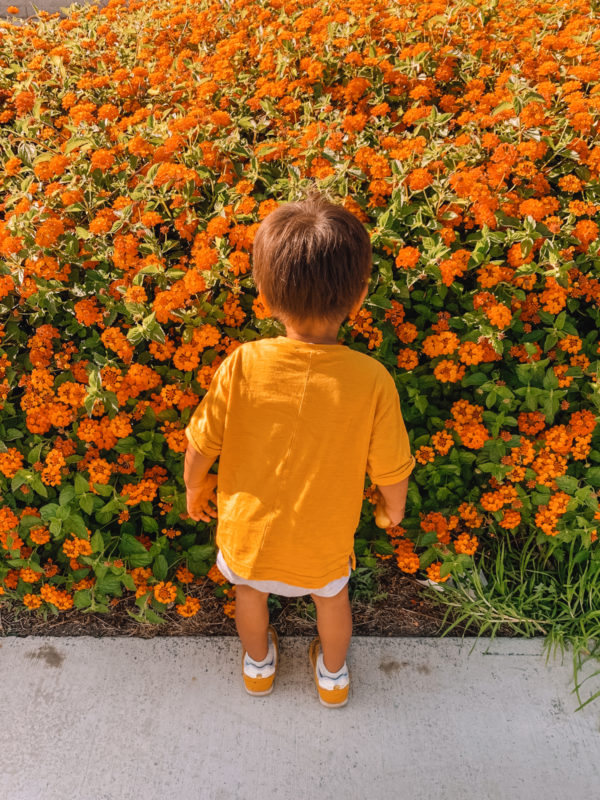 Some Background: Religion + My Childhood
Growing up, we attended church/Sunday School (Your pretty standard "traditional" Christian/Presbyterian church, from what I've gathered.) every Sunday. Outside of church, we said occasional prayers at dinner and celebrated the big Christian holidays. Some of my extended family had deeper religious relationships and education that I was exposed to regularly, but for my immediate family, that was the extent that I remember.
I never enjoyed Sunday School and would do just about anything to get out of it. In fact, the deal I struck with my parents as a teen was that I would go to church every week but instead of going to Sunday School or church service, I'd volunteer in the church nursery. And that's exactly what I did all the way up through high school. I LOVED it because I loved kids, and I got some great babysitting gigs out of it, too! Ha!
The other thing I enjoyed about our church community were the events, like an Advent craft festival for kids every year that I obviously LIVED for and the projects we did for a shelter our church supported.
I feel lucky that my parents supported the fact that those were the things I connected with at church, and never pushed religion on me. They always just said that the biggest things they wanted to raise me with were the ability to be kind to others and to give back. In their minds, if I chose to focus on those aspects of our church experience, then that was A-ok.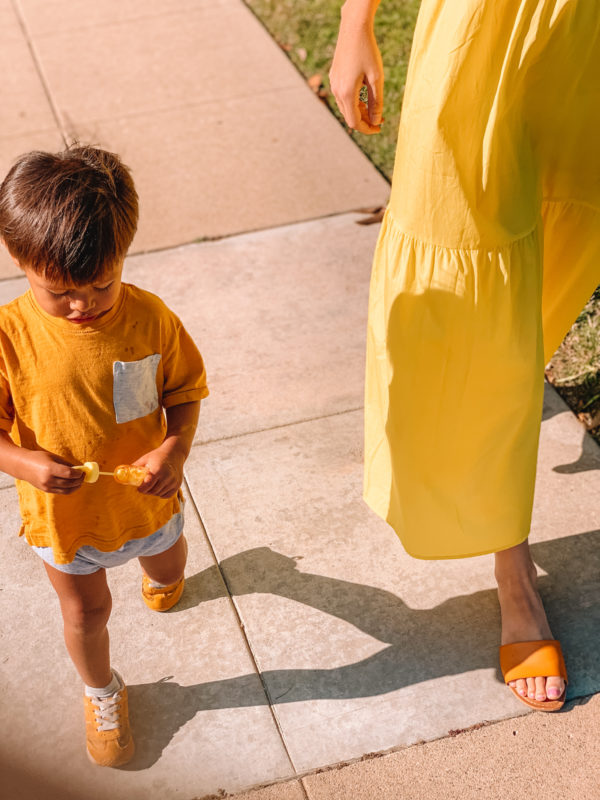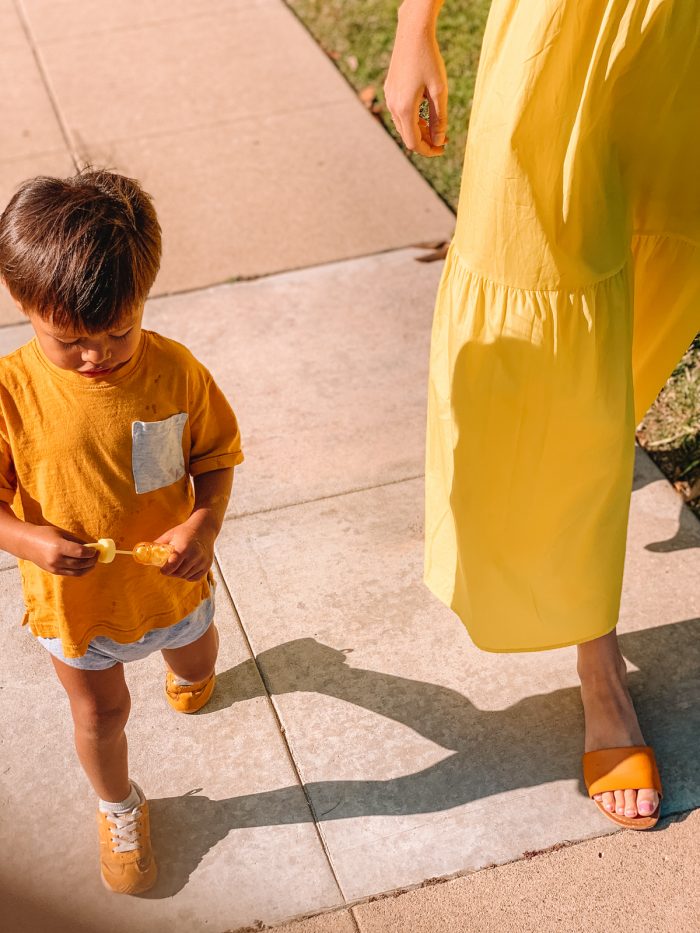 Church In My Adult Life + Missing "Community"
Once I was "on my own" as an adult, I never felt any desire to try to find a church nor explore a relationship with God outside of church. There's been a few times where we've ended up at church for various family or friend obligations and each time I've openly thought, "Maybe this will be the time it resonates with me!" But it just never has, at least not yet. Big church, "mega" church, small church, "traditional" or "modern,"I've seen many varieties and left feeling the same each time. Not for me!
I'm not necessarily saying I don't believe in everything Christianity is preaching, but I'm not saying I do either. I still check the "Christian" box when asked on a form. But I will say that I struggle with wrapping my brain around some of the toxic messages being spread by some (emphasis: some) people of faith, and have been disheartened by some (again, some) of the relationships I've seen between religion and adoption. The two are VERY intertwined.
Overall, I feel oddly ok with not knowing my stance or committing to a religion or single "meaning of life."
What I've found I don't feel ok with, now that I have a family of my own, is missing out on the community that comes with church. We've been in LA for 8 years now and still haven't found a community of people or friends we see regularly.
Over Thanksgiving in New Jersey this year, we actually got to attend the Advent Festival at my childhood church (where my parents still go, every Sunday!) with Arlo and there was something so nice about walking to a room, 10+ years later, and recognizing a whole group of people who'd stayed connected this whole time. Generations of families all together crafting and celebrating the start of the holiday season. It made me sad that we don't have that here.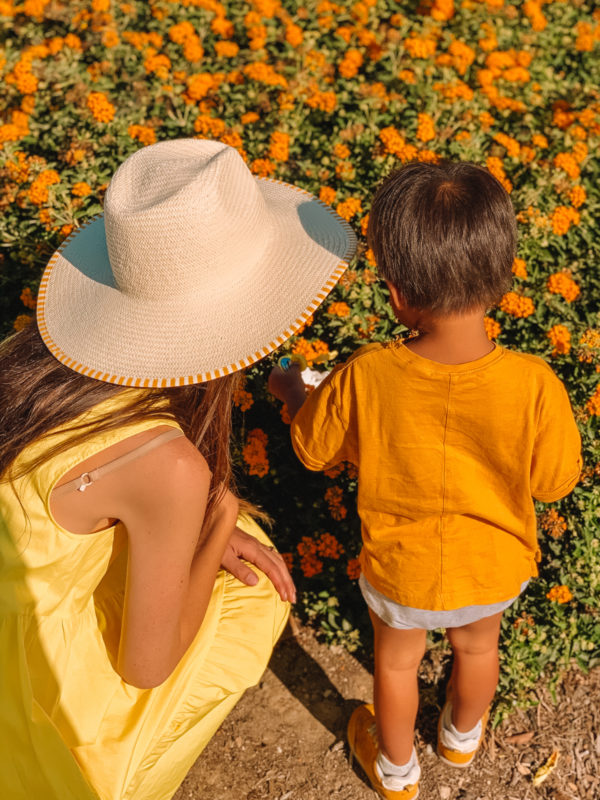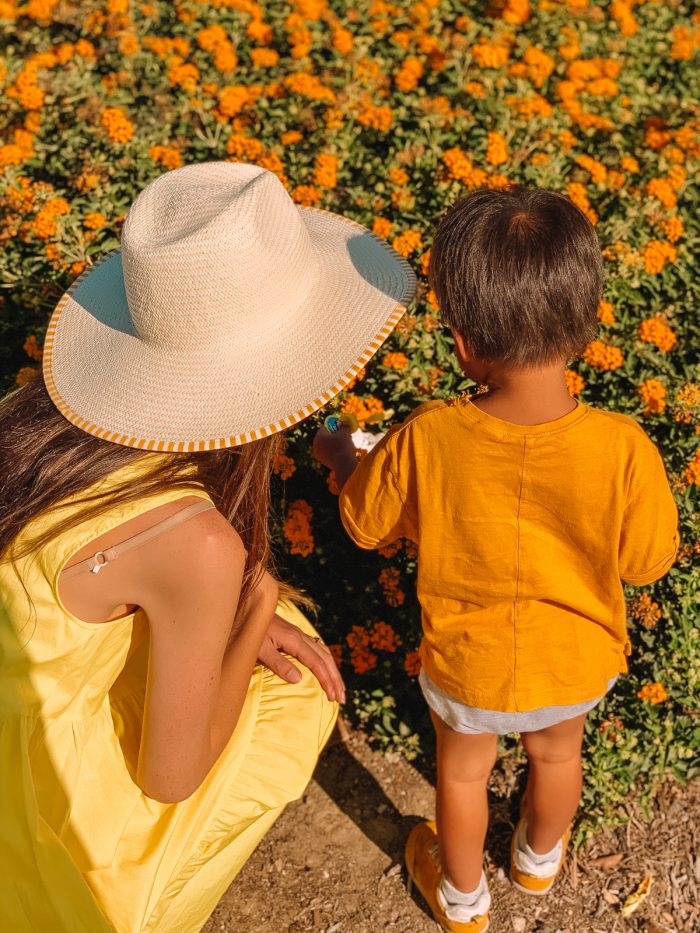 What Will Religion + Community Look Like For My Family?
So far, we have considered baptizing Arlo in my home church, but didn't go through with it. My aunt gave him a blessing when he was a few months old, which felt very comforting, especially to Jeff. He's attended church twice, by way of hanging in the nursery. And that's it. It hadn't been much of a topic otherwise. But since that experience at the Advent festival, I can't seem to shake the questions swirling around in my head about religion and how I'll raise my children. Here's a few of them:
Will we ever find a similar community if we don't join a church? Sure, we can attend various events in LA or participate in our own charitable efforts, and I don't worry at all about Arlo missing out on those aspects of life as we do both regularly. But it doesn't hold the same community when you do things on your own. There's something so nice about going to one place every week for years and connecting with the same people each time. But it feels wholeheartedly wrong to me to join a church for those reasons and not the religious ones.
What are other ways to find such community, besides religion? I've heard a few people mention "churches" that aren't actually based around religion and am intrigued, but haven't done much research.
How do you educate a child on religion when you are unsure of what it means to you? While I don't feel connected to religion, I at least have the knowledge of one from my upbringing and believe in some sort of undefined higher power or larger meaning to life. As does Jeff, who grew up going to Armenian church every week. But what happens when a child doesn't have the structure of church as a part of their upbringing? How do we guide our childrens' religious education, or lack there of, leaving his options open but still letting him know it's there if he wants or needs it?
"Religious" Holidays. We celebrate Easter and Christmas but focus solely on the commercialized, non-religious aspects of these at the moment. (Don't worry, I am very aware of how bad that sounds.) How will that play out as Arlo gets older and potentially inquires about the religious meanings behind them? Do any of you celebrate Christian holidays without considering yourselves Christian?
How do you discuss death with a child from a non-religious but also non-atheist point of view? This feels like a big hurdle to jump, and one you don't want to have to figure out when a death is upon you.
What does "spirituality" without religion look like? A few people close to me have been on non-religious spiritual journeys recently and it's been really fascinating to watch and learn from the sidelines.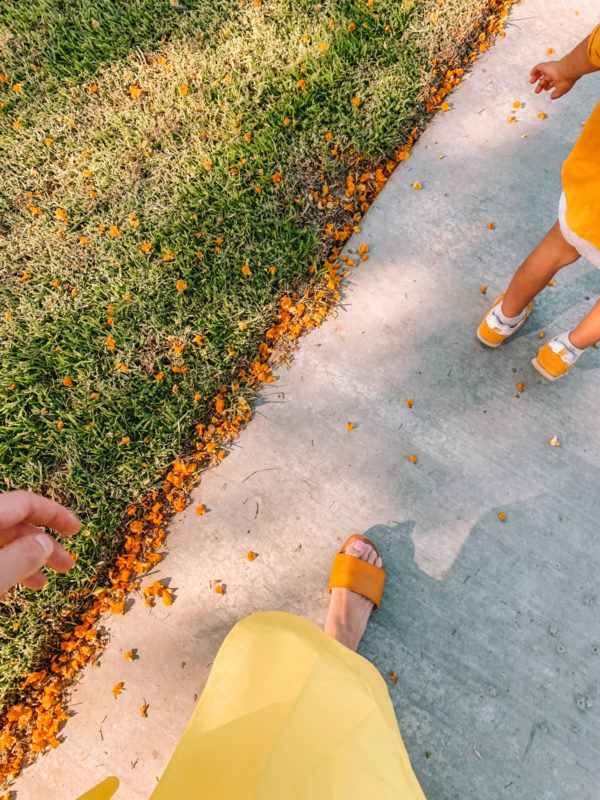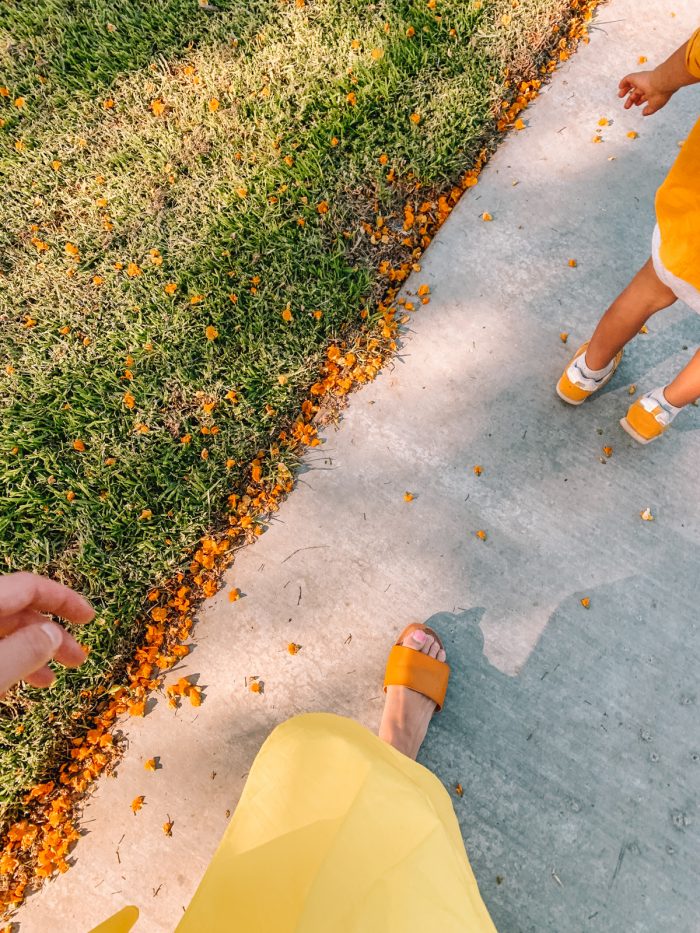 Clearly I don't have the answers to these but I'm curious to know if any of those same questions have run through your minds, as parents or just as adults? If you don't attend church, where have you found community in your lives? If you do attend church, did any of you start after you had kids because it just "felt like the right thing to do"? Or if you don't attend church and are parents, do you still discuss religion with your children? Do you still celebrate any "religious" holidays? How do you explain them to your children?
Would love to hear your thoughts below on any of the above! It's all so fascinating to me, perhaps because it's often left undiscussed. I also know that religion is a very sensitive and personal subject and I want to reiterate that I welcome and respect all opinions here and ask that you do the same in your comments.
You can also read the thoughts on religion + spirituality from another mama, Cyd, who wrote on the topic today right here!