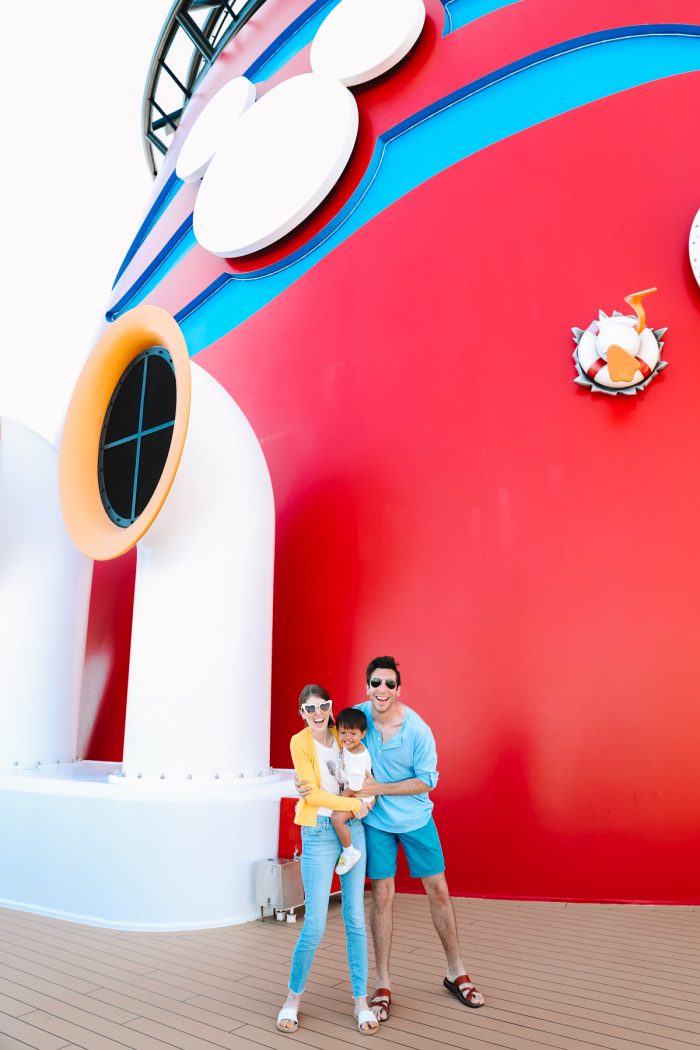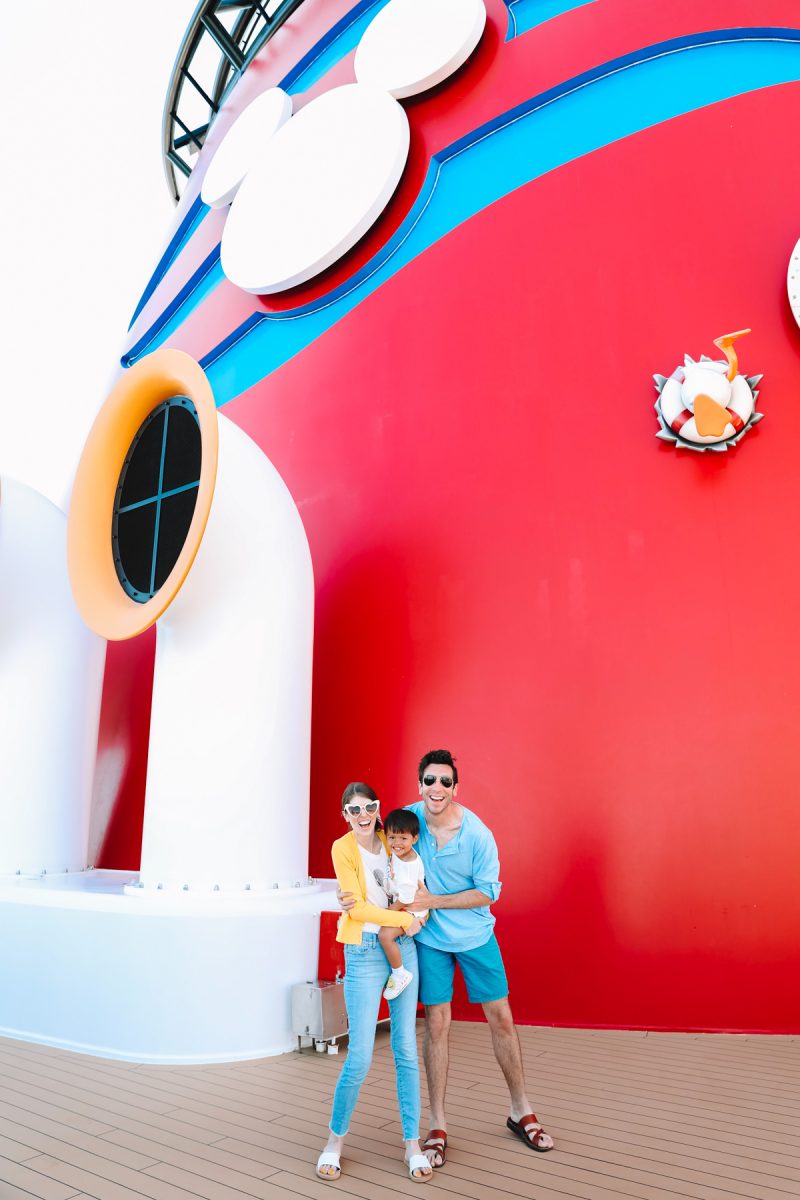 A few months ago, we were invited by Disney to go on a Disney Cruise as a part of Disney's Creator Days. We had SO much fun, I can't even tell you. Well, I guess I can actually haha, as I'm gonna do so right now!
I've gotten soooooo many questions since our trip about our recommendations and tips for the cruise, so I wanted to round it all up here! For reference, we took the three night Bahamian cruise on the Disney Dream ship.
It stopped in Nassau and at Disney's private island, Castaway Cay. While many of my tips will apply to nearly all Disney cruises, the exact shows and restaurants will be different from ship to ship!
First, a quick video of our cruise days!
Keep reading for all our tips!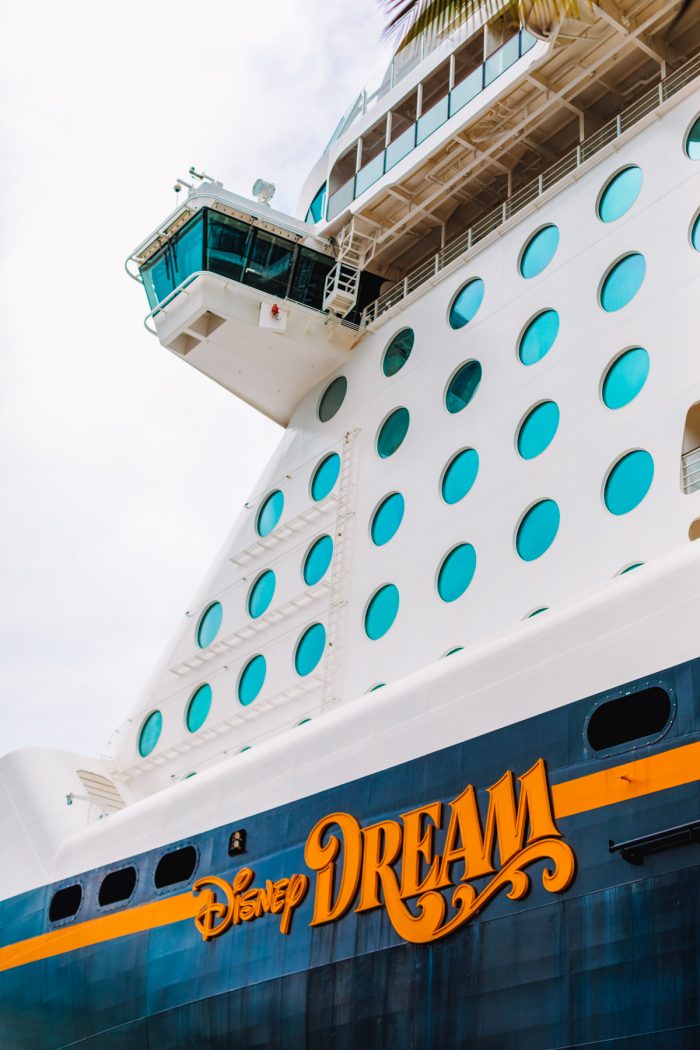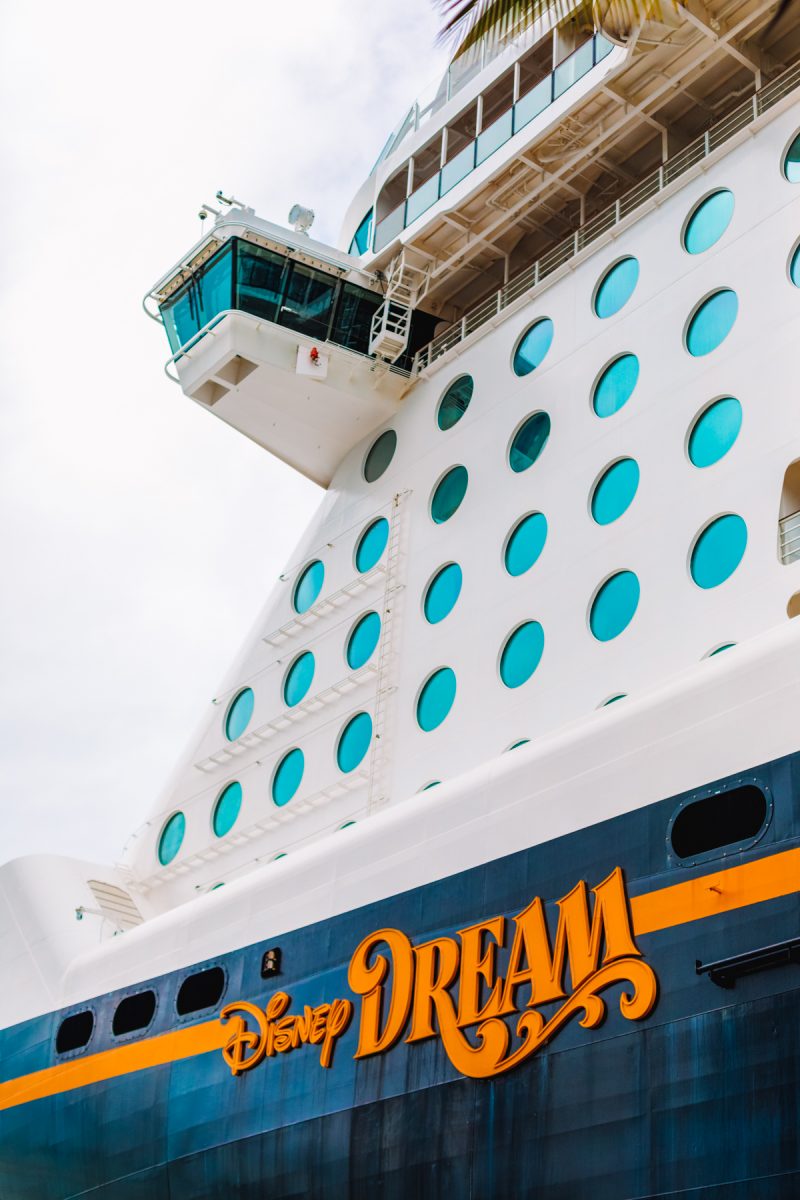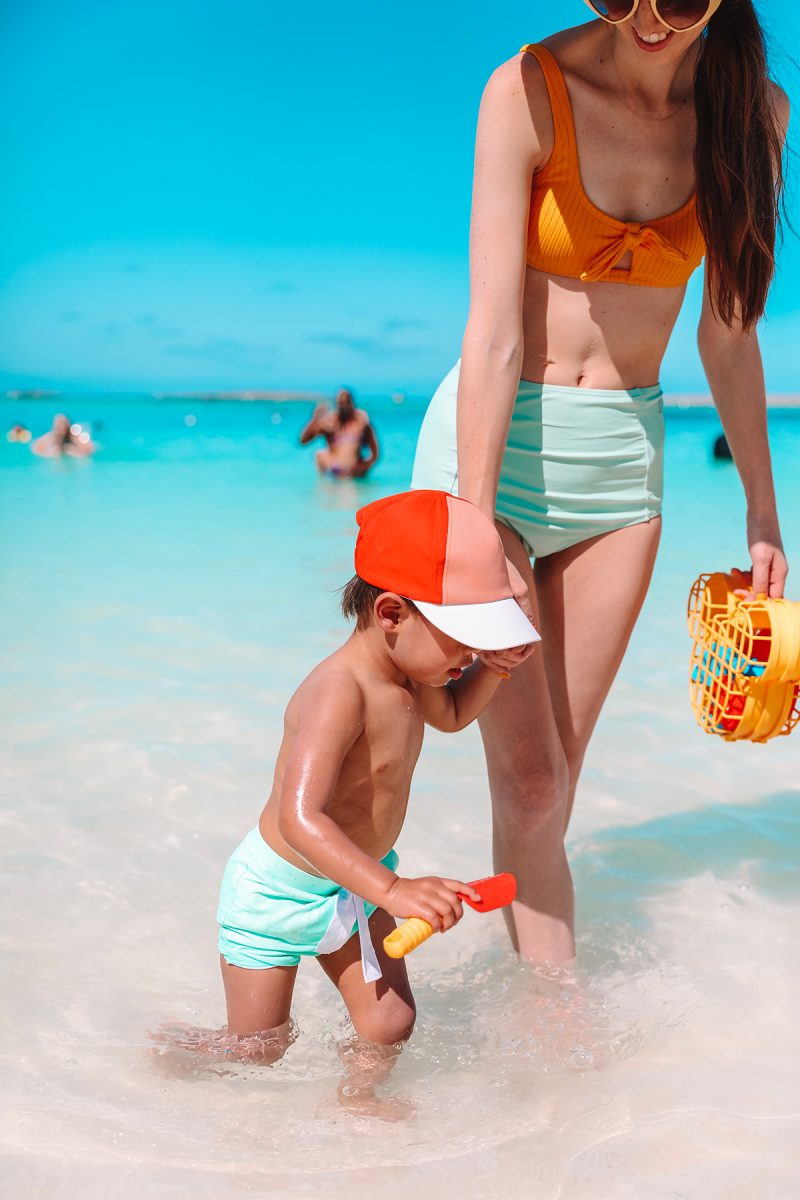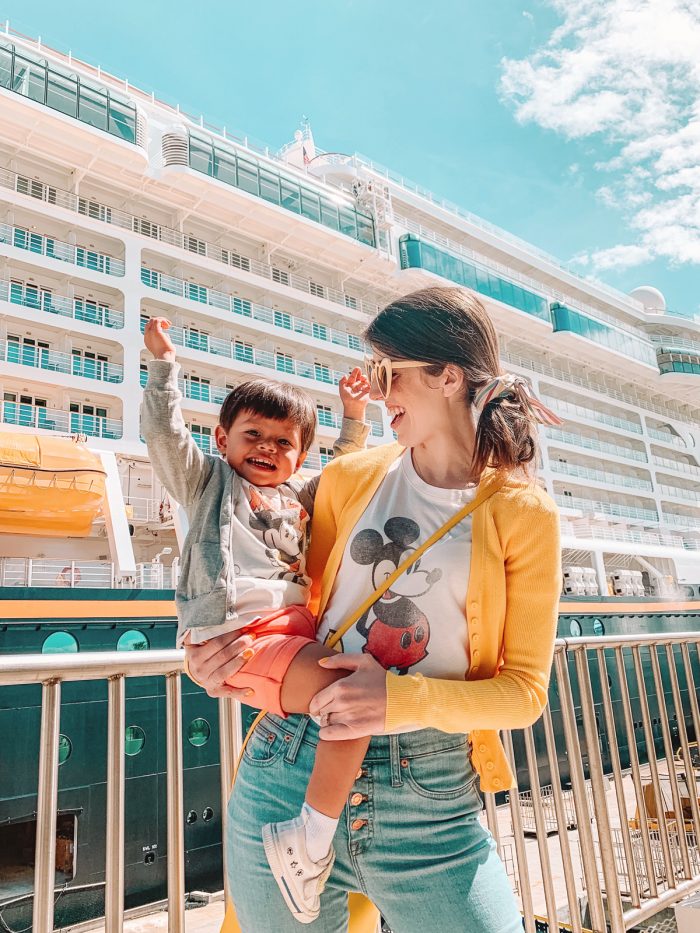 Booking A Cruise
A lot of the questions I got were in regards to pricing and Cruise options. There are essentially ENDLESS options for different ships, routes, destinations and levels of staterooms within each so it's not a short answer. You can explore all the options here!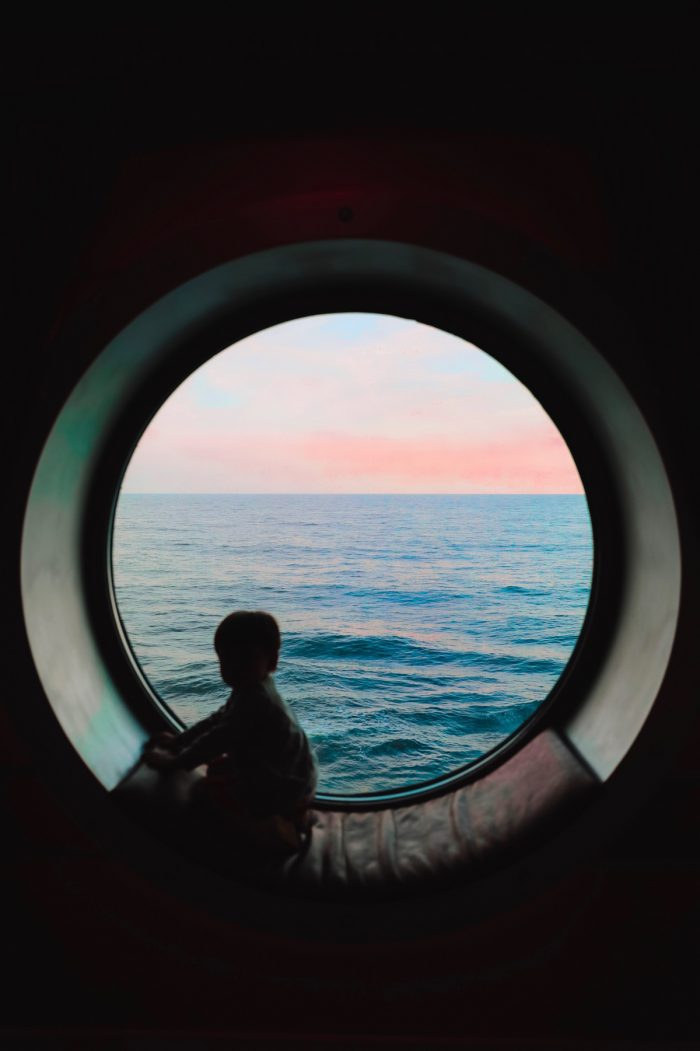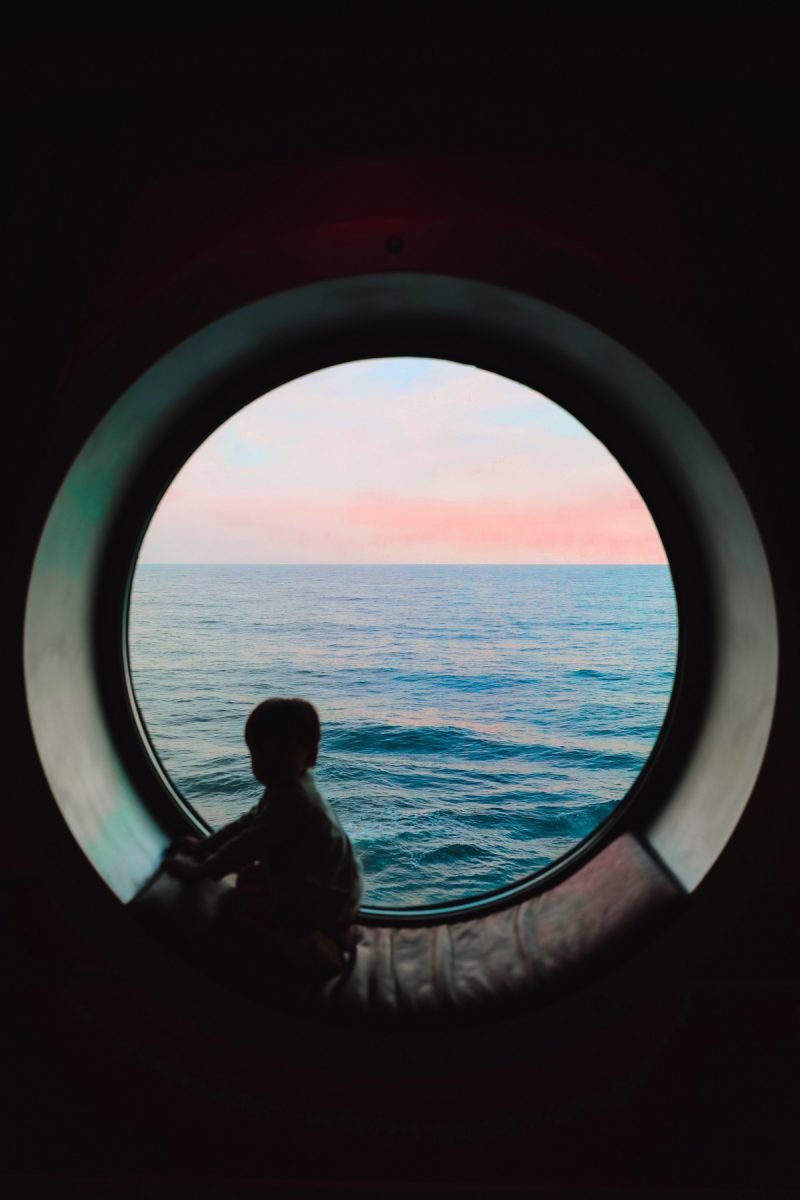 On-Board Childcare + Kids Clubs
Disney's Oceaneer Club is available for kids ages 3 through 12 and honestly sounds/looks AMAZING so while I can't recommend it from experience, everyone I talked to raved about it for their kiddos. It is included in your cruise package, so it can be used at no extra cost! On the day you board the cruise, there's an open house time where you can visit all the kids clubs and activities as a family to check them out. I definitely recommend doing that!
For the under three set, however, our ship had the Small World Nursery and we used it three separate times for Arlo and had a GREAT experience. The nursery is an additional, hourly charge but it was totally worth it in my opinion. The drop-off and pick-up procedure was very secure and they are able to communicate with you either via your wave phone (provided in your room to take with you when you're on the ship) or via the Disney Cruise Line app. We were really nervous the first time because Arlo had not previously done well in daycare type settings so they checked in with us about 20 minutes after we dropped him off to let us know all was ok and he was doing great! Everyone was so kind, the facilities were beautiful and clean and they provide meals at meal time (in addition to any snacks your bring yourself).
We were able to drop Arlo off so we could enjoy a few kid-free dinners and one adults-only brunch. It was SO. NICE.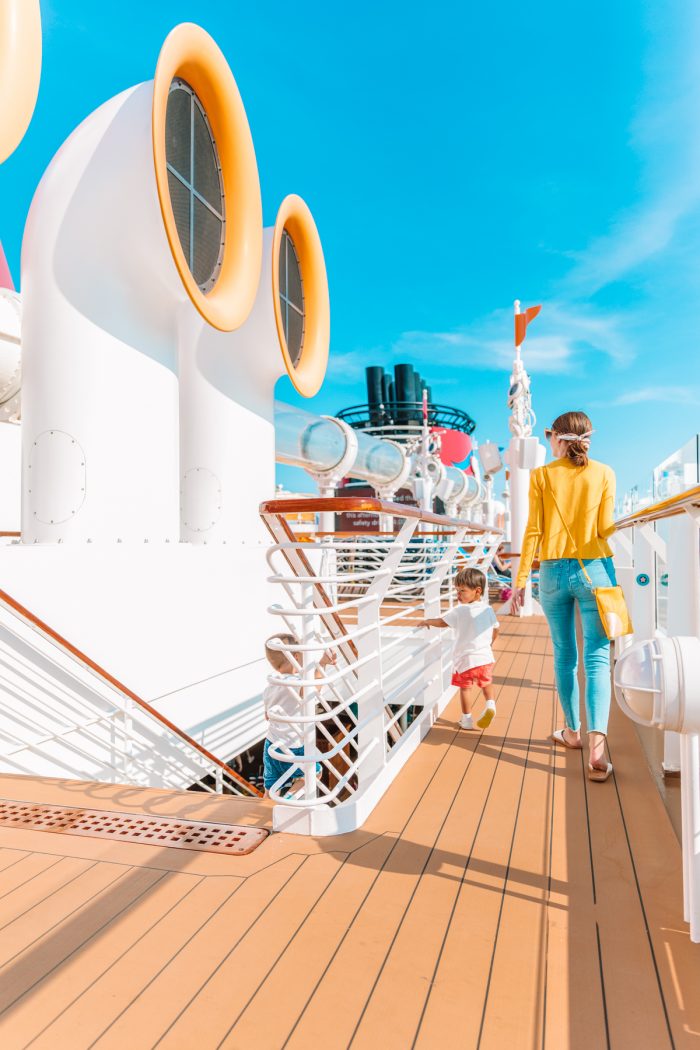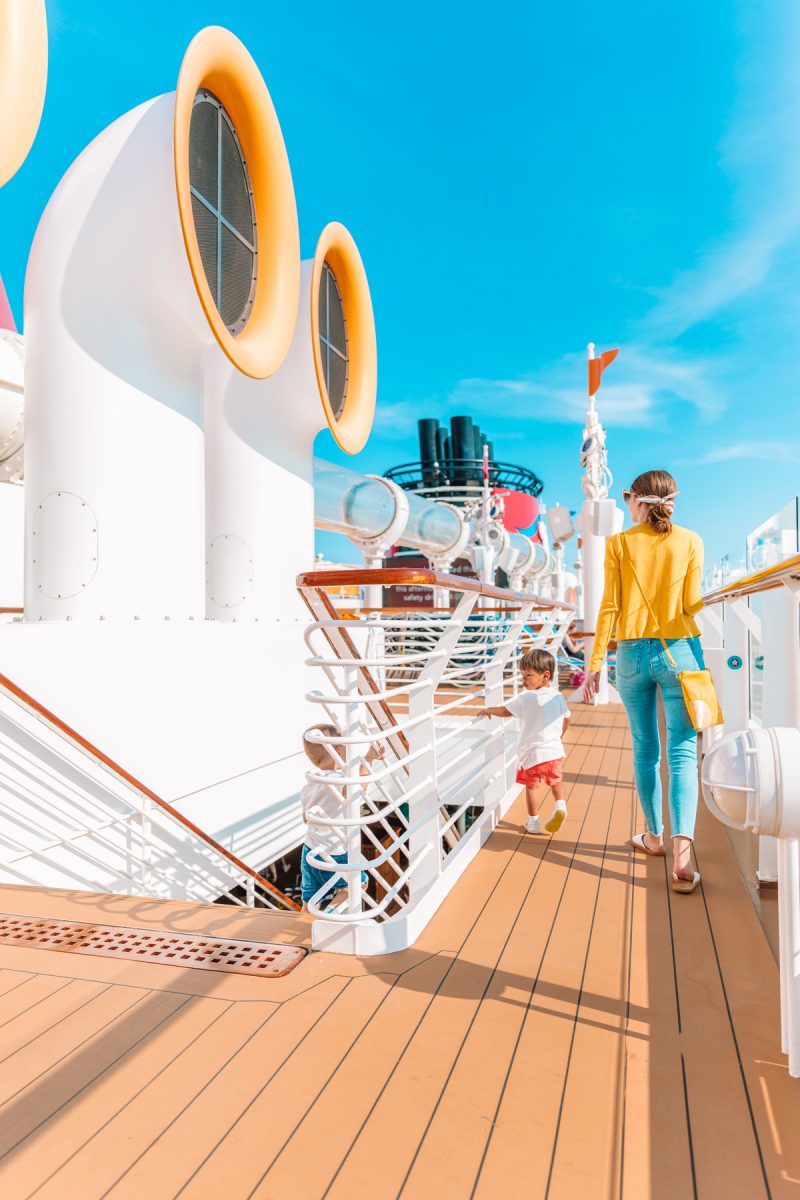 Entertainment + Activities for Toddlers and Families
The best thing about Disney cruises is that pretty much everything (save a few restaurants and one adults-only deck) is geared towards families. There's a full schedule of activities for all ages every day so be sure to keep an eye out for those! Here's a few other things that we loved:
Deck Parties – Each ship has various deck parties that are really fun and stimulating for even the little ones! Characters come out, there's music and sometimes fireworks and it's a great family activity.
Live Shows – There was a different live show each night and while they're a bit late for the toddler set, we decided to go for it one night and took Arlo to Beauty & The Beast. We all LOVED the show!
Movies – There's a movie theater on board showing everything from Disney classics to current movies.
Nemo's Reef – A great Nemo themed splash pad for kids under 8 years old!
Character Greetings – Characters are stationed in different spots throughout the day, and you can also book special reservations for certain characters, like Elsa and Anna!
Running around the ship decks – Arlo just enjoyed exploring the ship too. Sometimes it's fun not to have a destination! =)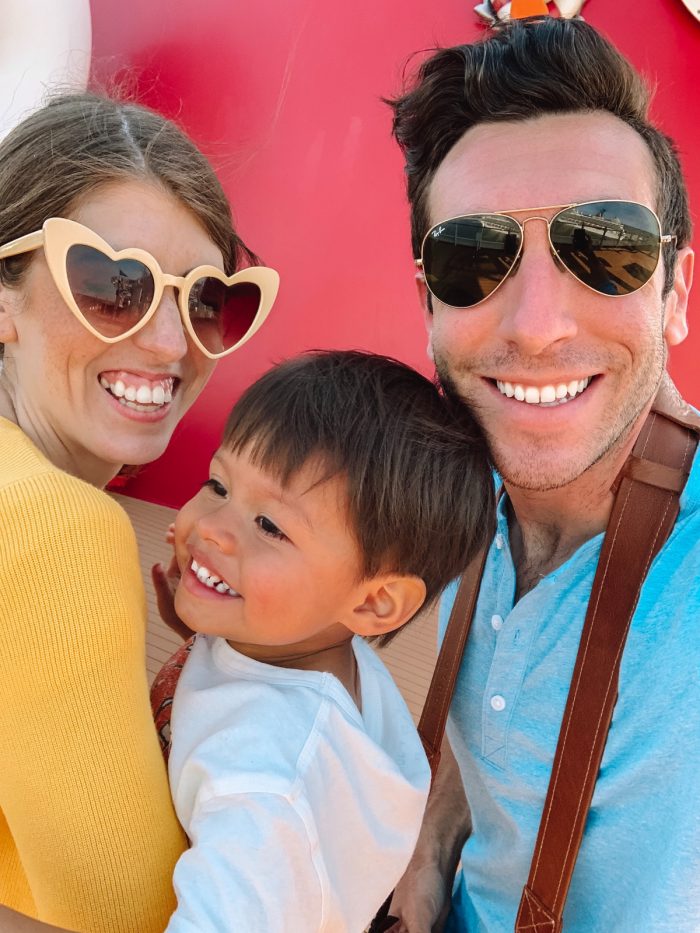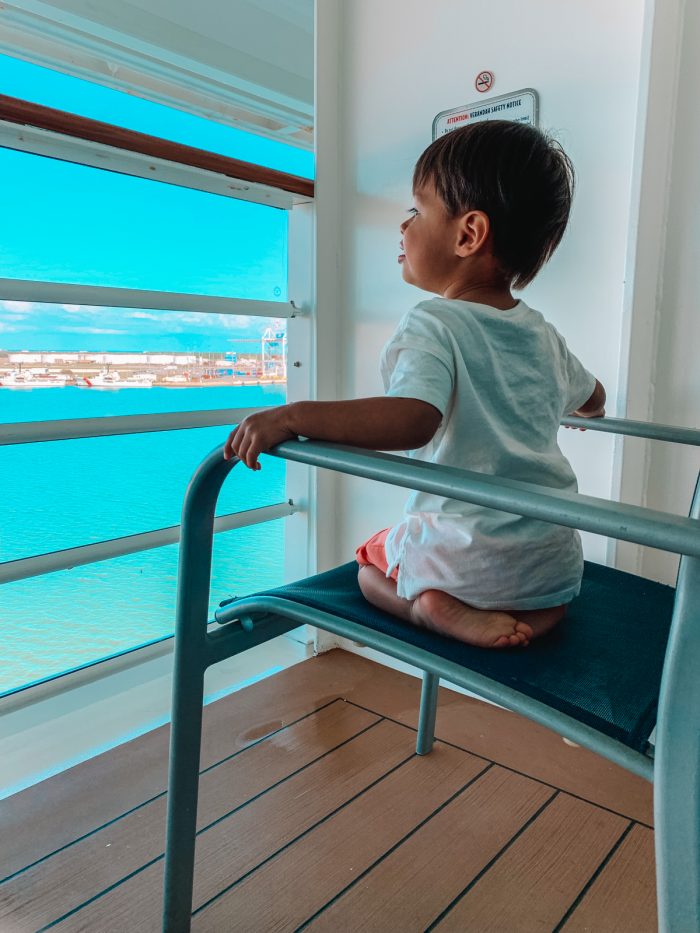 Helpful Tips For In The Room
We stayed in a verandah stateroom and there were a lot of conveniences within the room that were great for little ones.
Diaper Pails – You can request a diaper pail for your room. SO convenient if your kiddo is still in diapers!
Divider Curtain – Our room had a divider curtain between the bed and the seating area, so we were able to put Arlo's travel crib in the seating area and close it for naps and at night, while still being able to function in the other half of the room. THE BEST.
Disney Movies – There's a full catalog of Disney movies on the TV in your room. We definitely took advantage of this in the mornings and evenings when we were getting ready for meals.
Clothes Line in Shower – There's a retractable clothesline in the shower that's great for drying bathing suits, etc.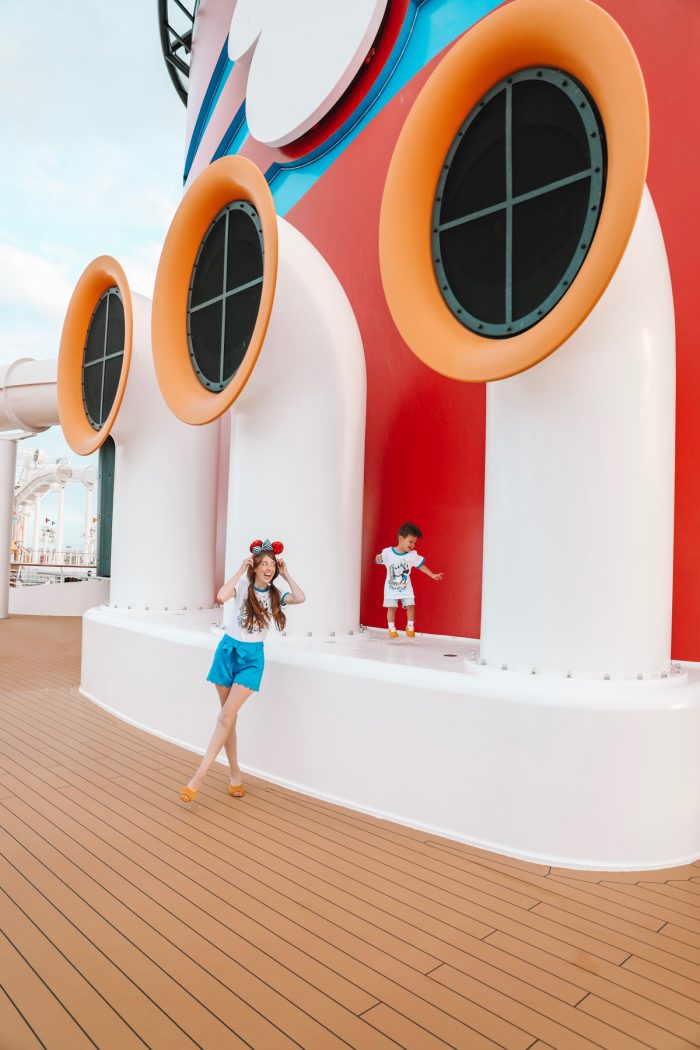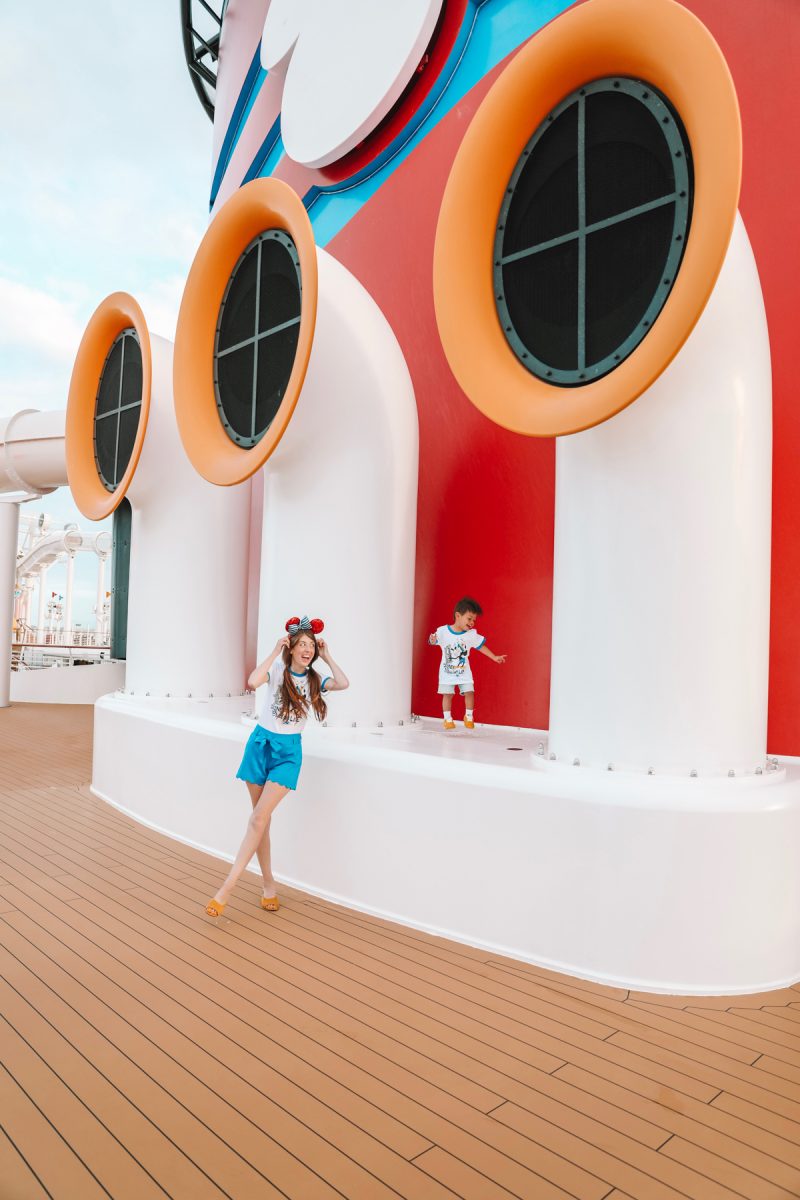 Communicating While On-Board
You can purchase WiFi on the ship but it's pricey. Luckily, there's some other options for staying in touch with other members of your party.
Disney Cruise Line Navigator App – This has a chat feature that's just like text messaging and is the best way for communicating during your trip! The app will give you a number so you can share it with your family/friends and add them as contacts in the app. Then you can communicate just like you would with texting! It's best to download this BEFORE boarding your cruise. Once on the ship, you can connect to the ship's WiFi which is complimentary only for use with the app.
Wave Phones – Your room will come with two "wave phones" which you can carry with you to call or text another member of your party.
As mentioned above, both of these options are also how you can communicate with the staff in the nursery, if you leave your child there!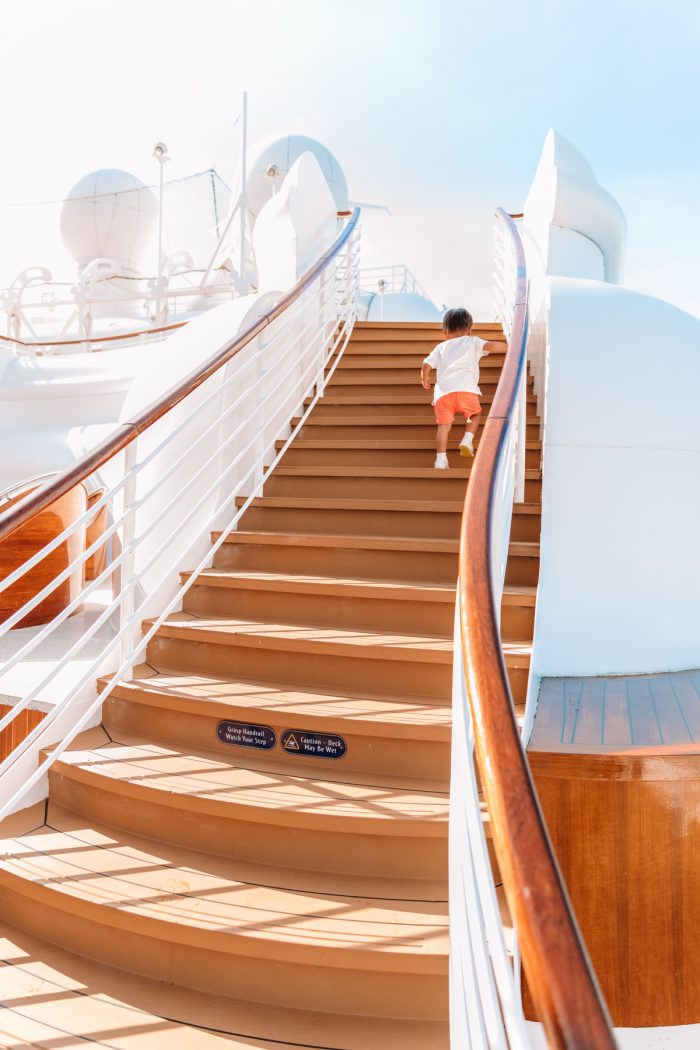 Meals + Treats On Board
Food is included in the Disney Cruise price! There were three restaurants on the Disney Dream that we rotated between each night for dinner. (You are assigned a specific restaurant and time each night, which is so nice as you don't have to think or worry about where you're eating!) While all the regular dinner restaurants are kid friendly, the Animator's Palate restaurant was definitely the most fun for kiddos, so we decided to keep Arlo with us that night and had him go to the nursery the other two nights. (They feed them meals at meal times in the nursery, so he had dinner there!)
Breakfast and lunch were also served at two of the dinner restaurants. Alternatively, there was also a casual buffet option, and several casual lunch options and snack options available throughout the day! And, there's 24 hour complimentary room service. All included!
As far as additional dining expenses go, you can choose to go to one of the adults-only restaurants. We had an amazing brunch at Palo while Arlo hung out at the nursery. Alcoholic and speciality beverages and treats from the treat shop (Venelope's) were also an additional cost. We stopped at Venelope's every night for a post-dinner treat to take back to the room. Everything we had was so yummy and the place is SO cute.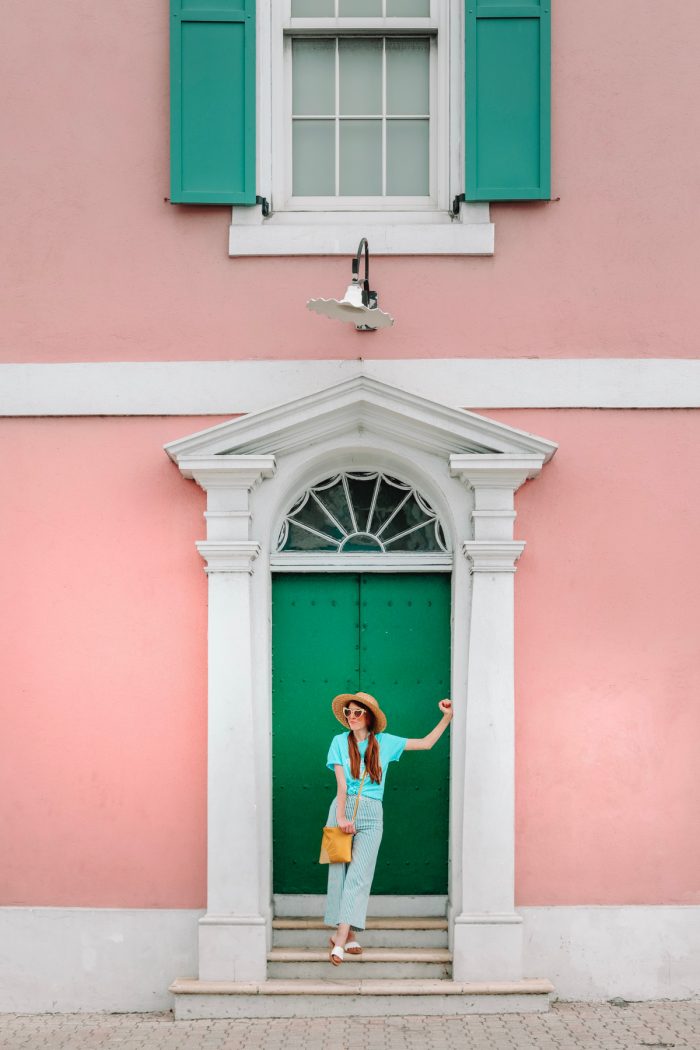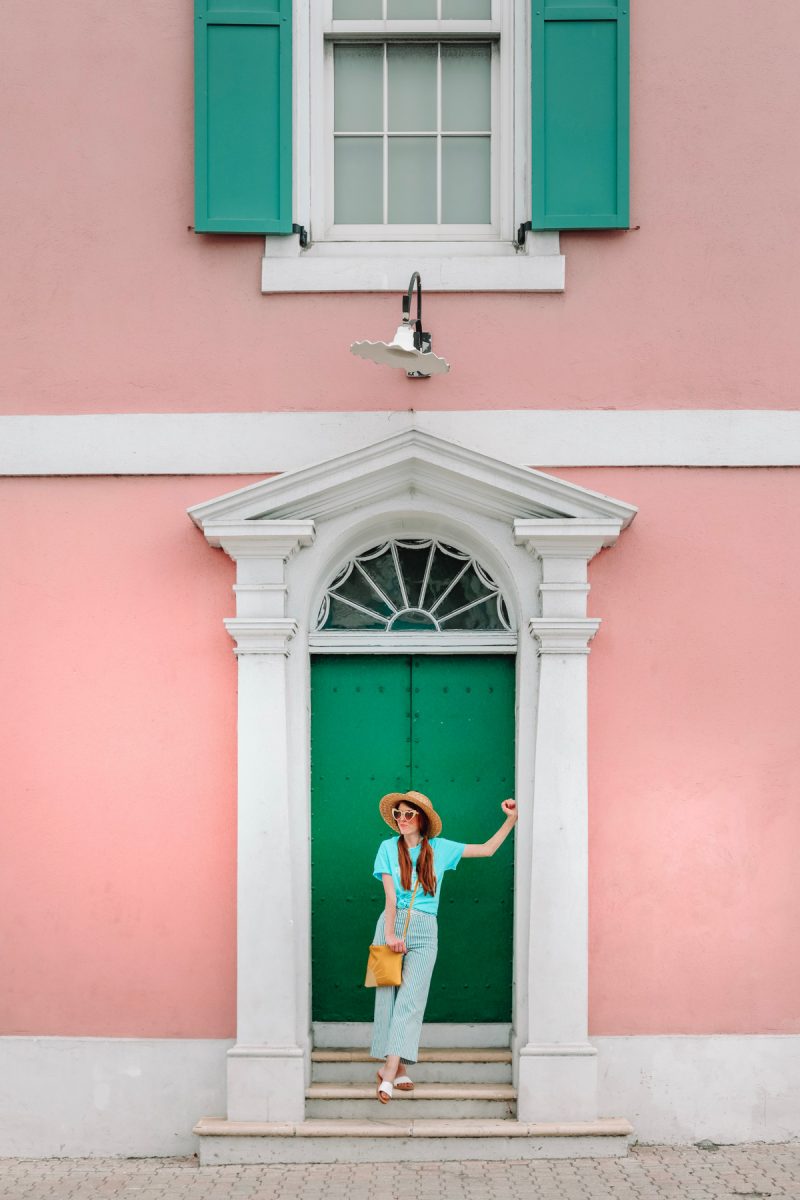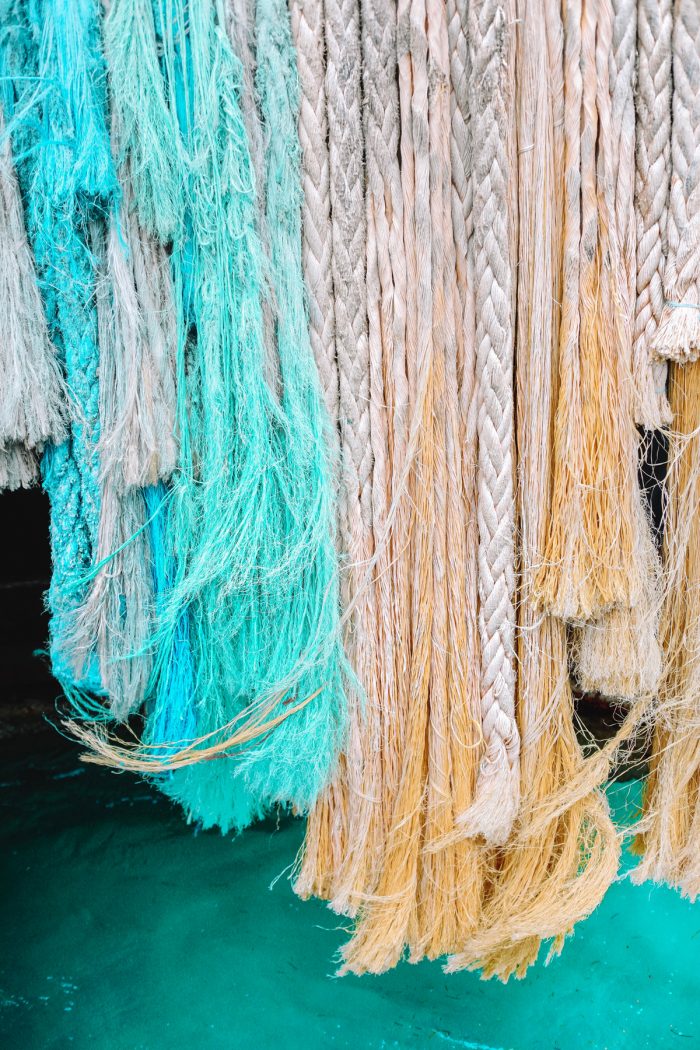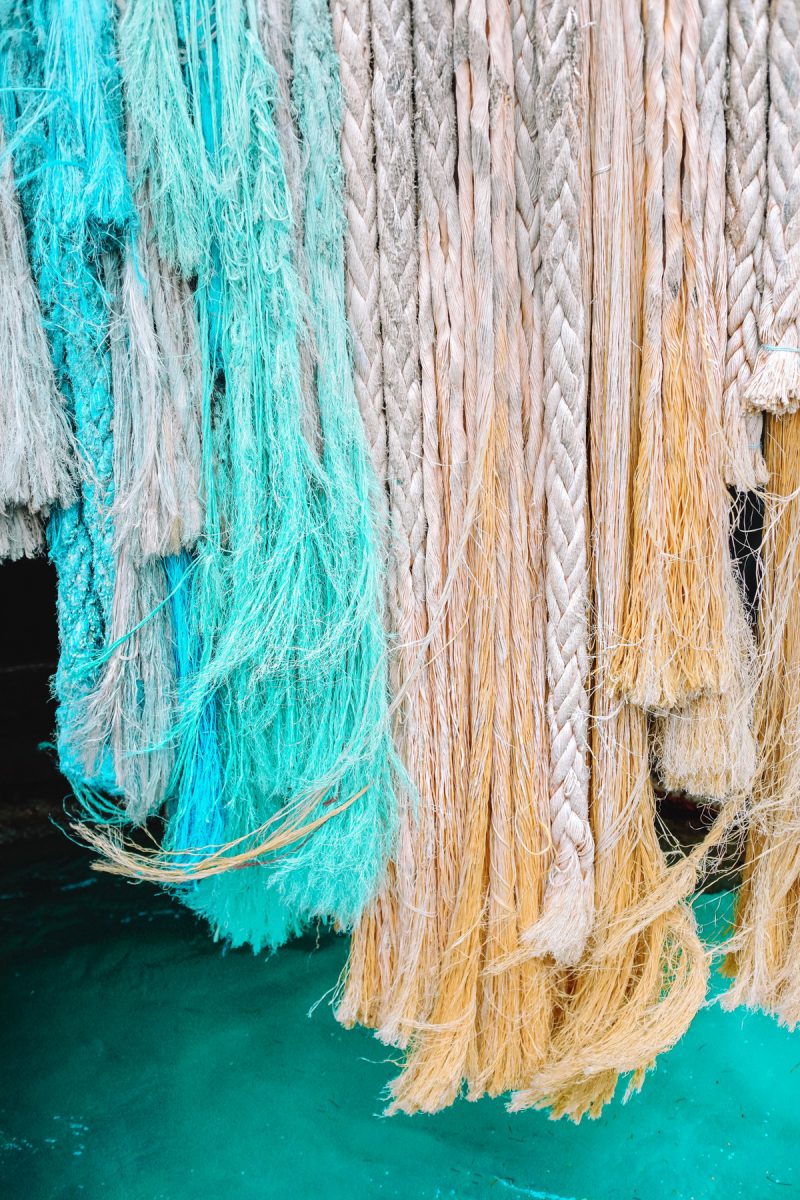 What To Do at the Nassau Port
Nassau is filled with SO many colorful buildings, so we enjoyed popping off the ship for an hour or so to explore. THere's also an option to do an excursion to the Atlantis hotel on the island, which is a pretty amazing hotel. (Jeff and I went there on a previous trip!) So that's pretty fun if you haven't been.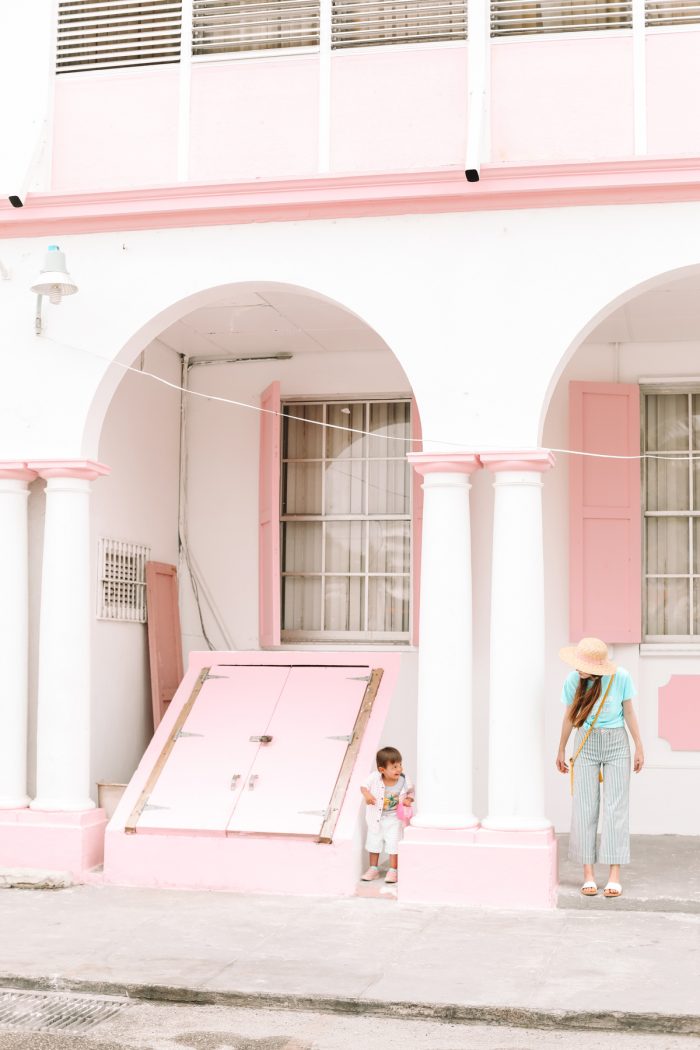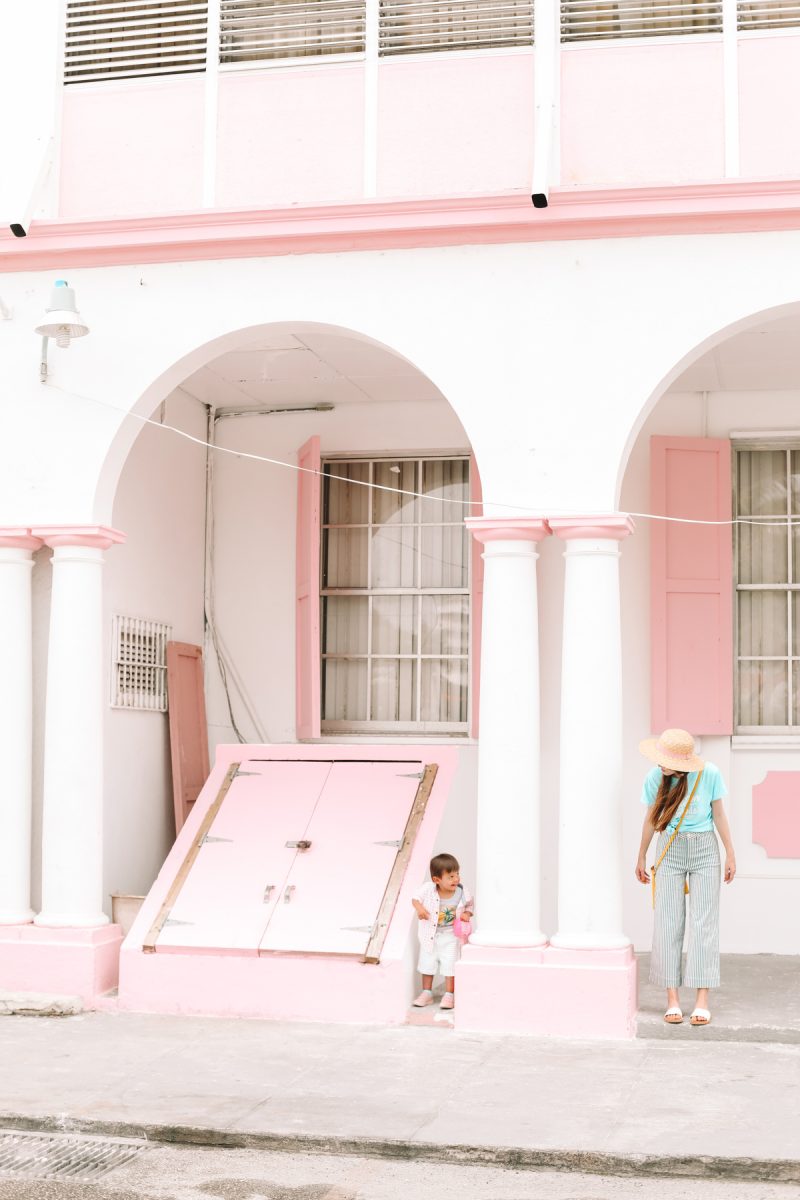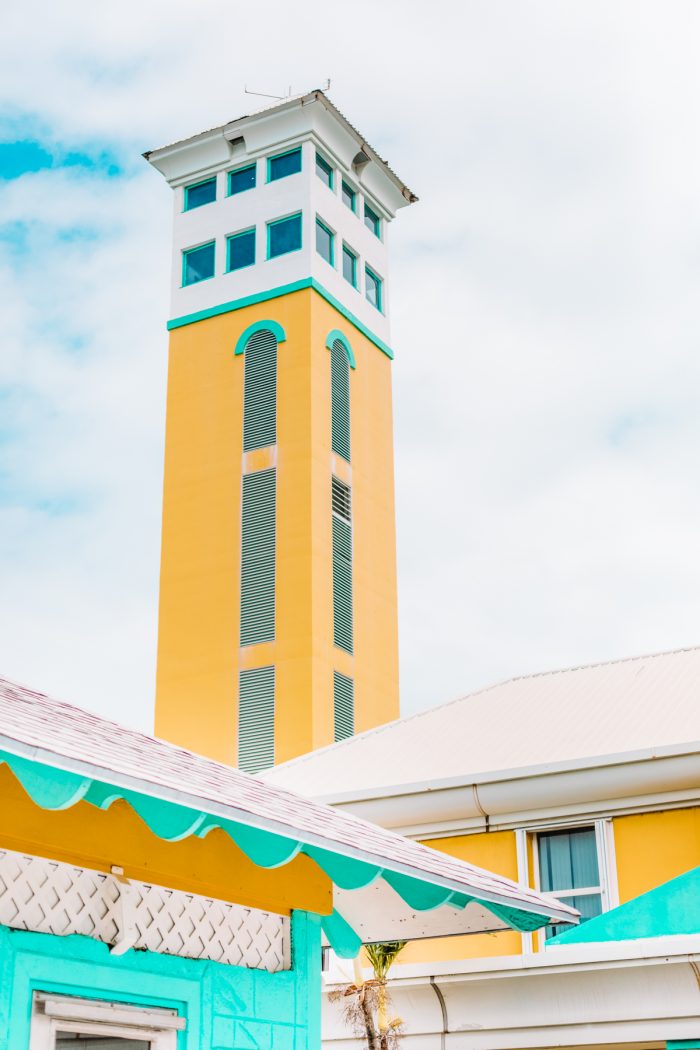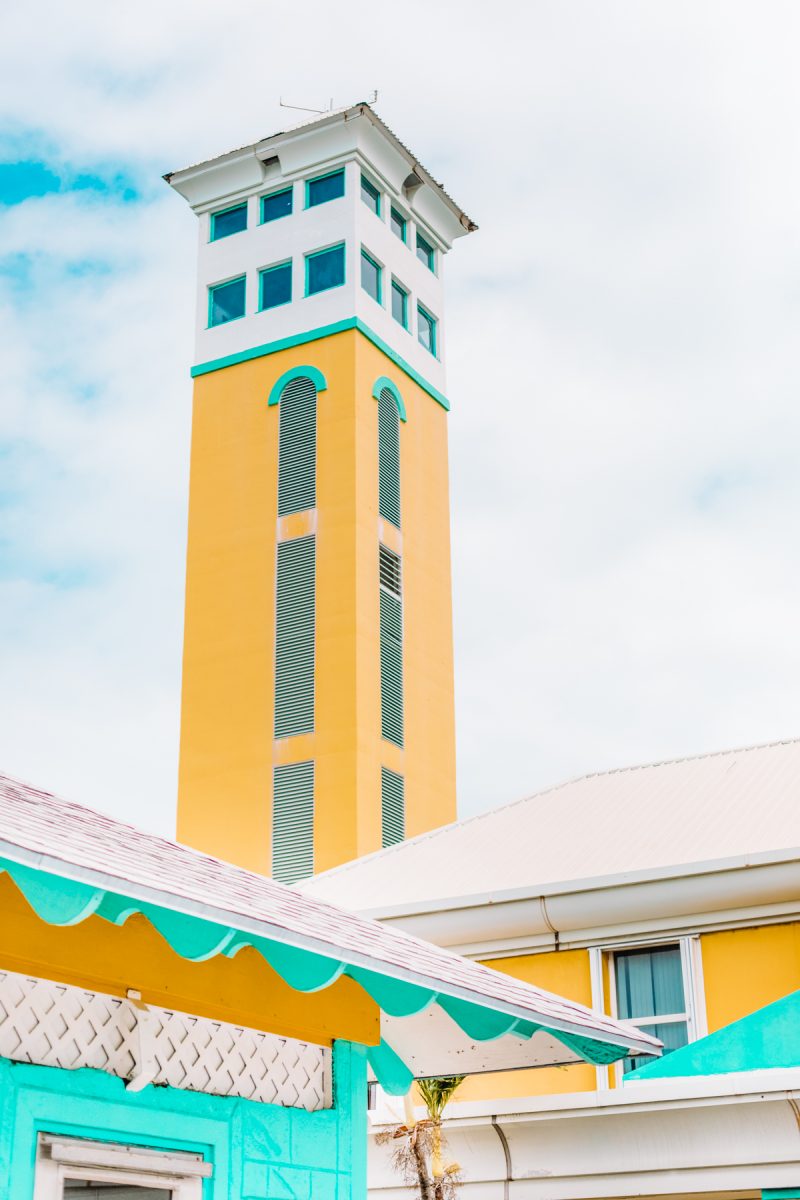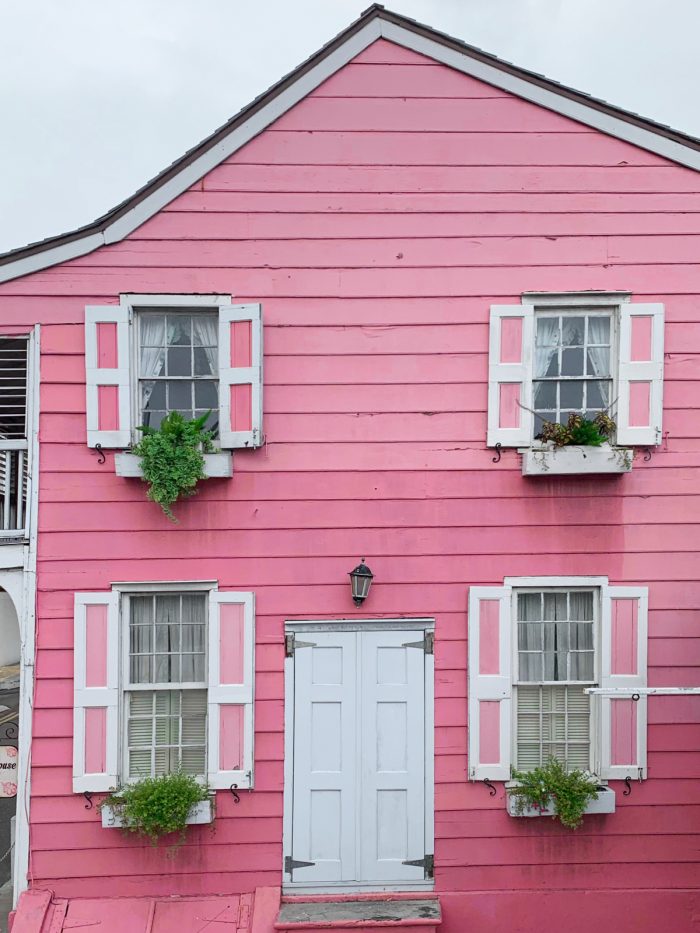 But honestly, some of the best times to be on the ship is when you're docked at a port because so many people get off to explore.
So if nothing about the stop peaks your interest too much, stay on board and taken advantage of the pools and activities happening there!!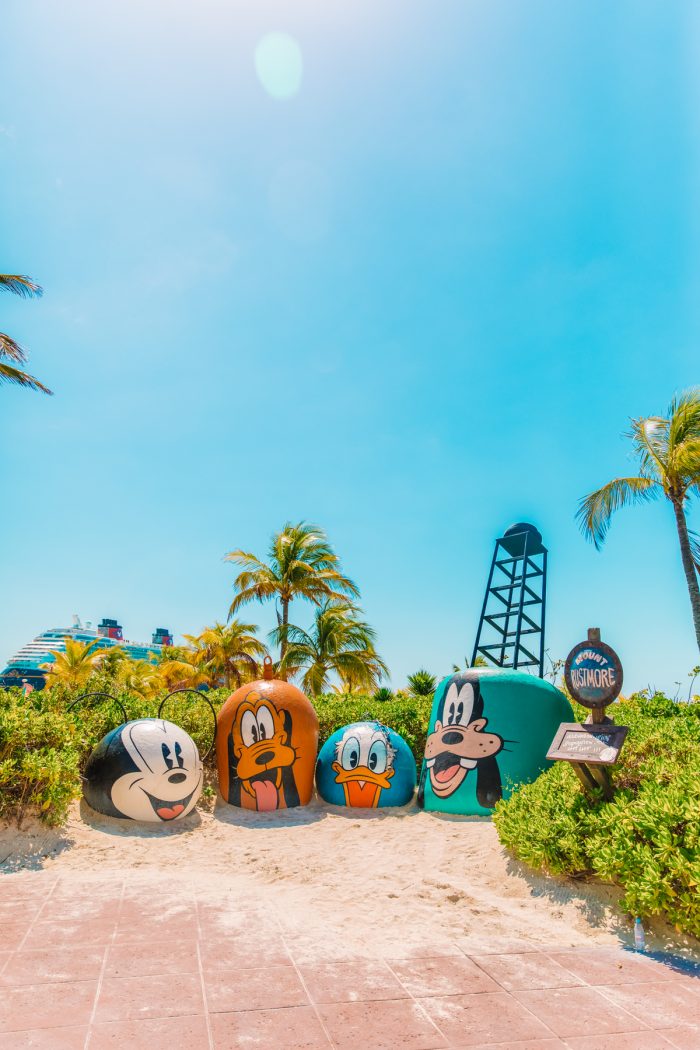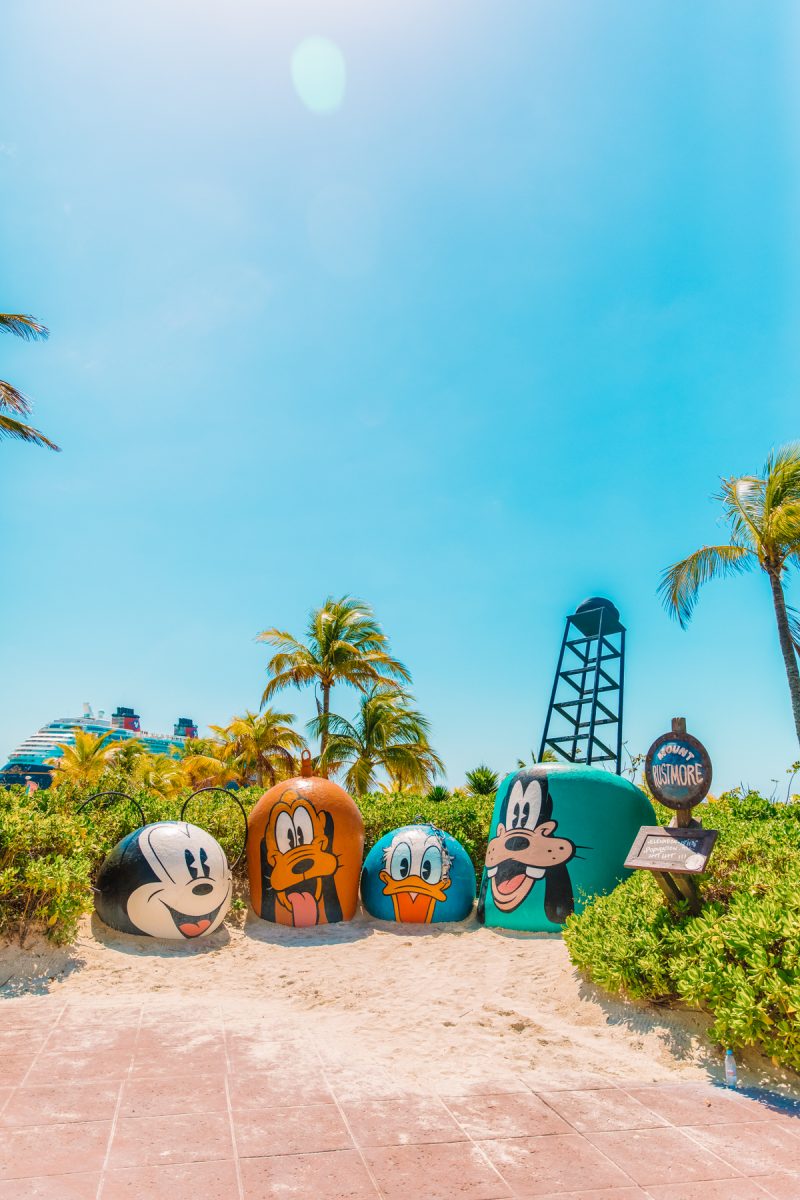 What To Do at Castaway Cay
This is the stop where you definitely want to get off and explore as Castaway Cay is Disney's private island. Since Arlo was pretty little, we decided to just hang on the beach for the day. The water is SO CALM and Arlo, who is in general afraid of water, absolutely loved it. He played for hours and then we broke to enjoy the BBQ they have for lunch! It was such a nice and relaxing day.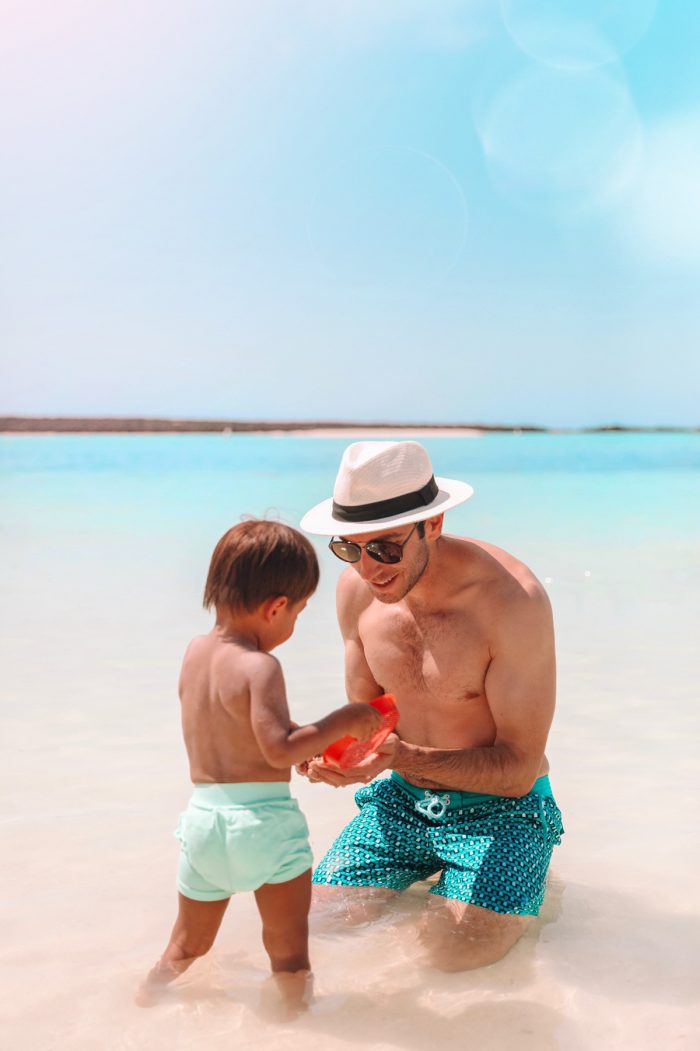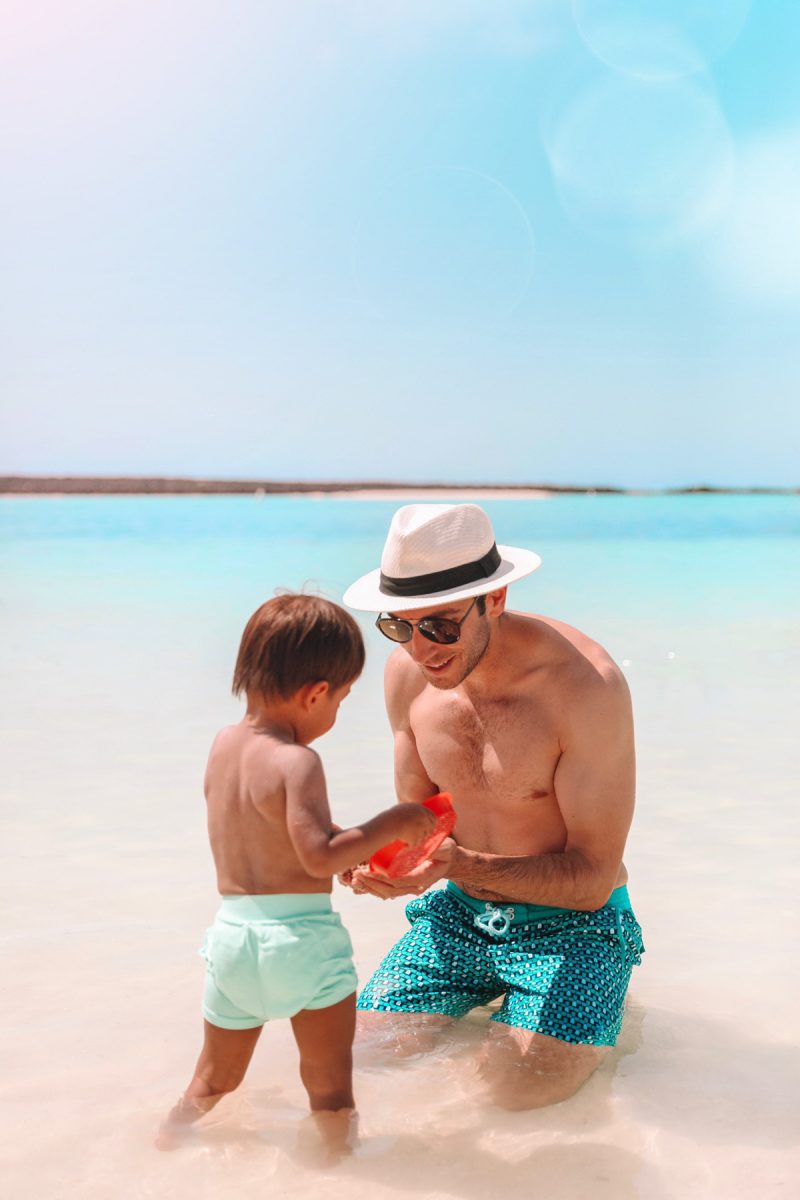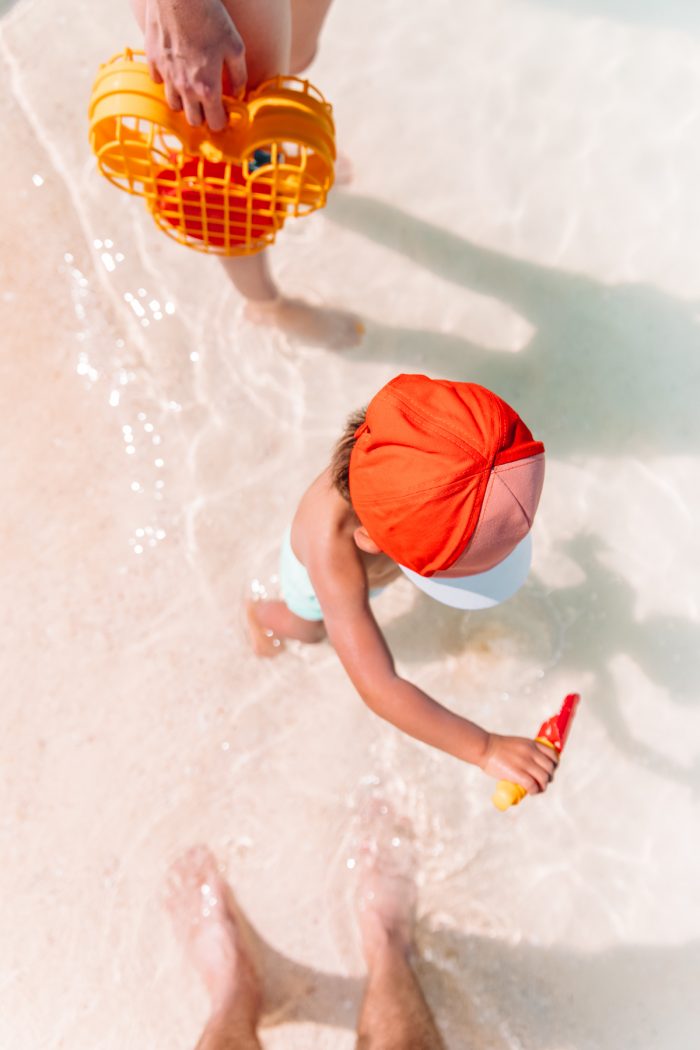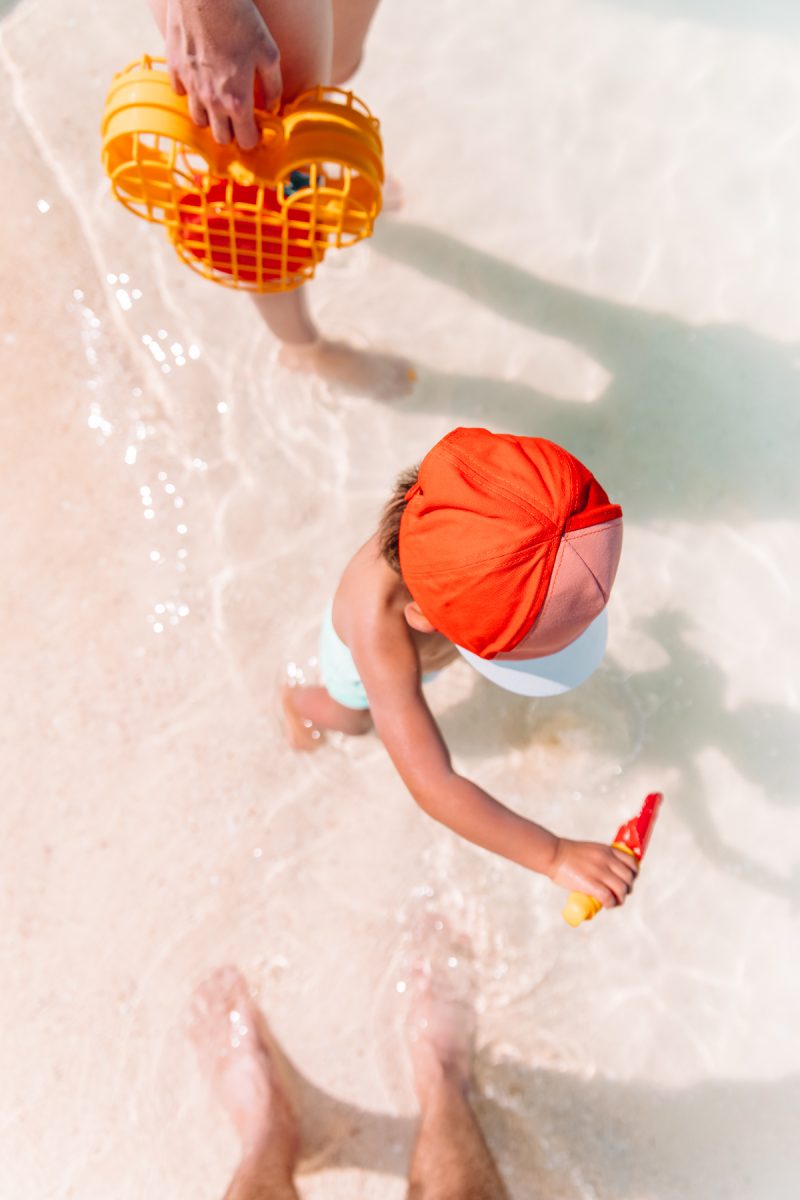 If you're looking to do a little something more, there's a ton of excursions and things to explore on the island. Bike rentals, tube rentals, snorkeling and water slides are just a few. Plus, there is a kids club on the island too for kids over 3!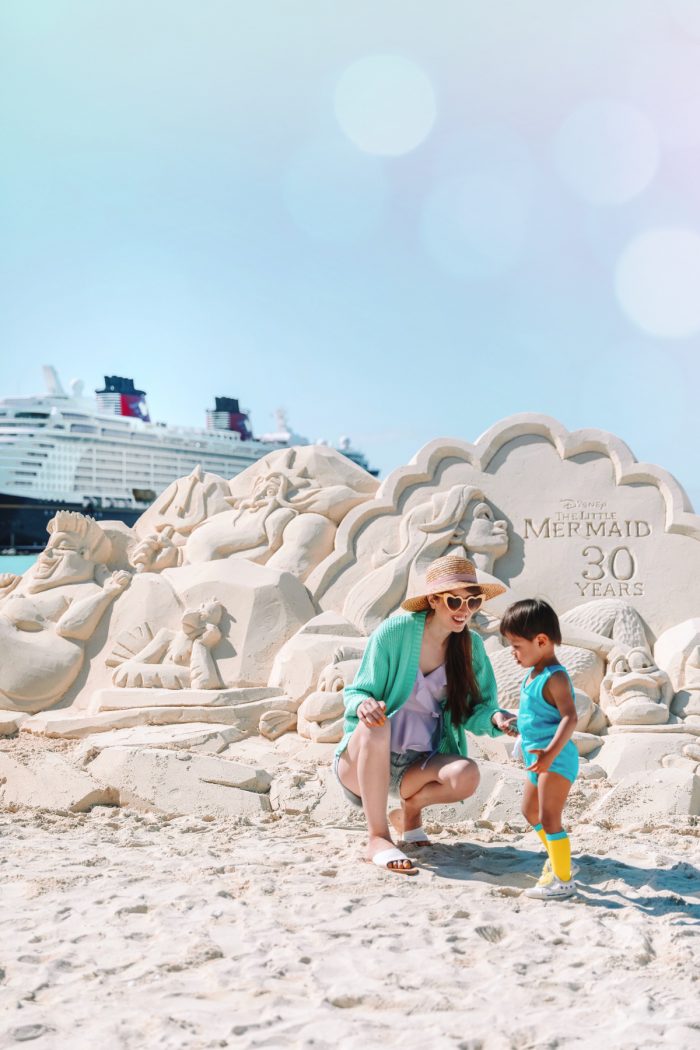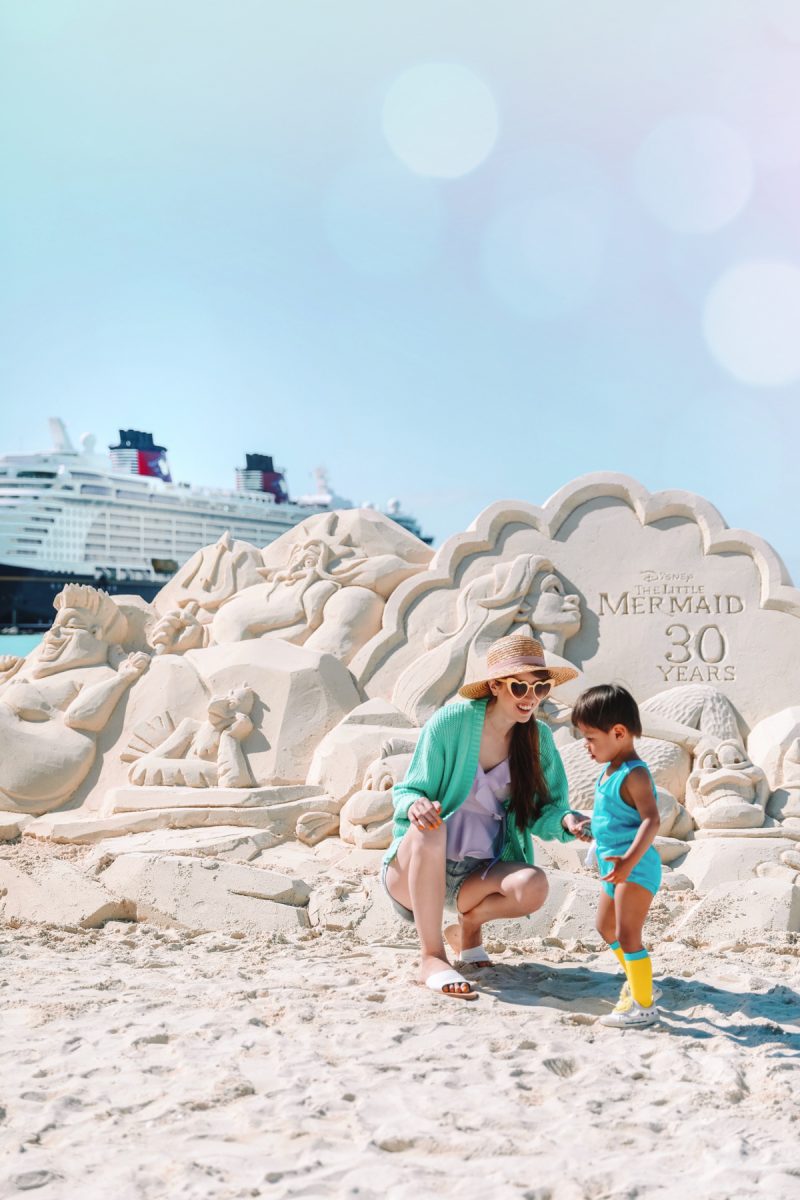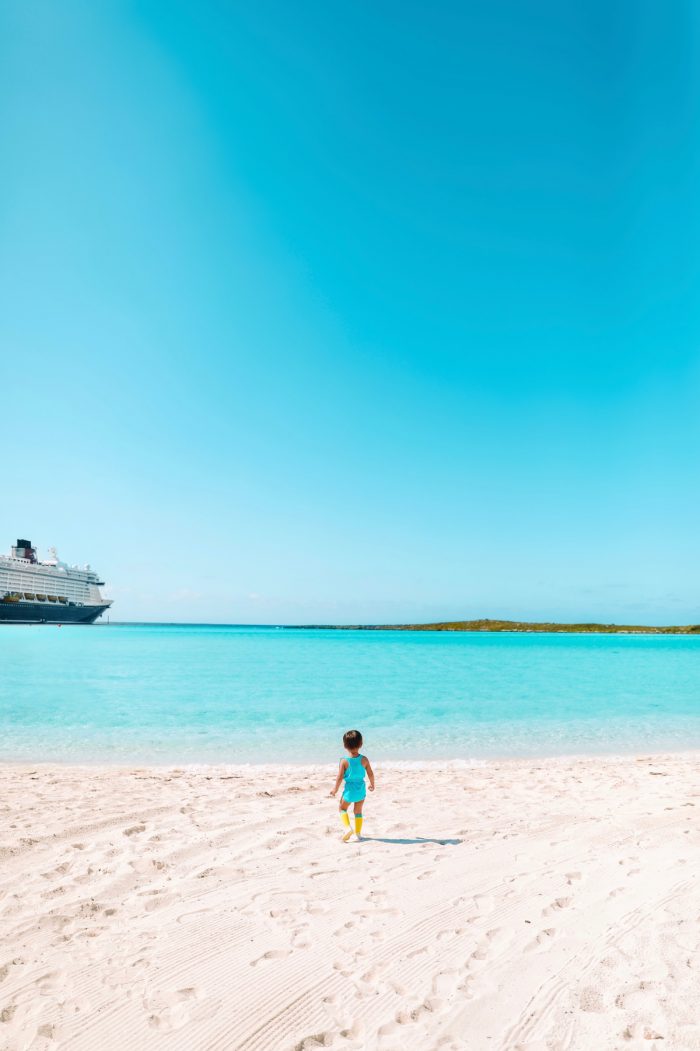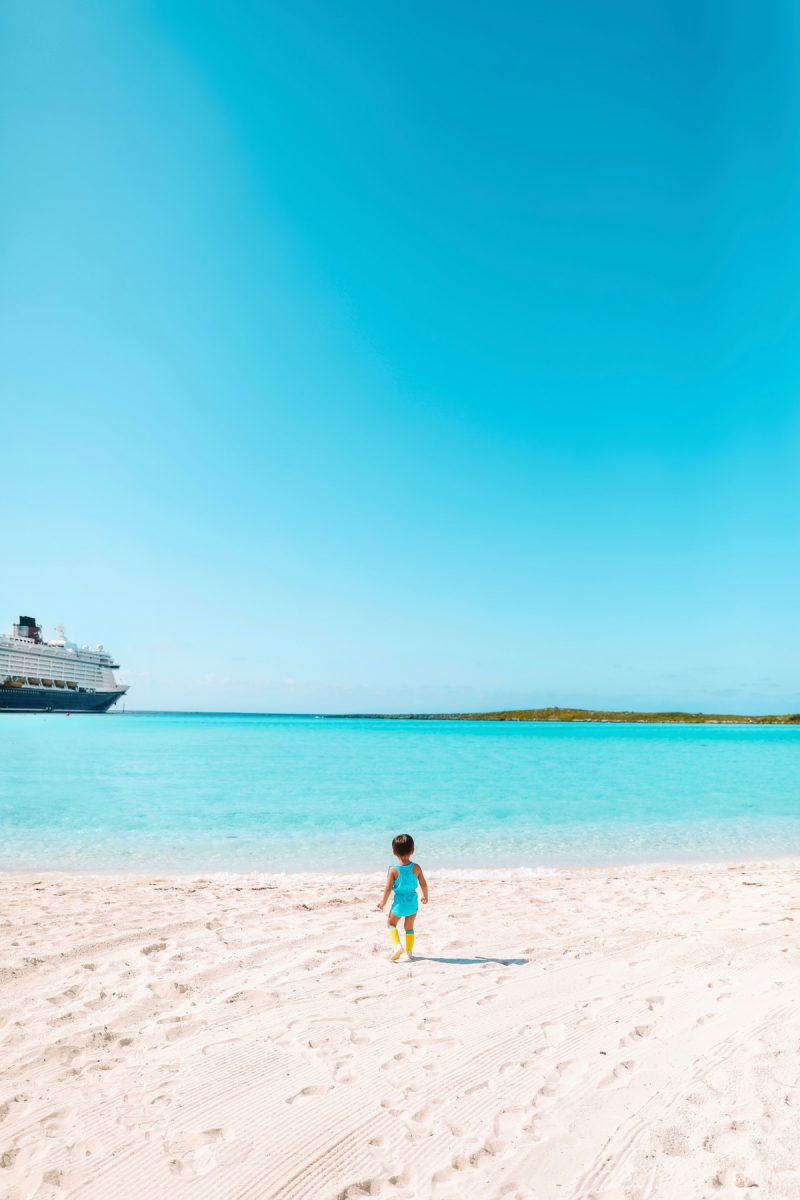 Hope this info is helpful if you're considering or have already booked a Disney Cruise! All three of us had the time of our lives and are still feeling so grateful for the experience we had. A HUGE thank you to Disney for inviting us on this trip of a lifetime!
More Disney Tips
Our accommodations, excursions and travel for this trip were provided by Disney. All opinions are that of my own.