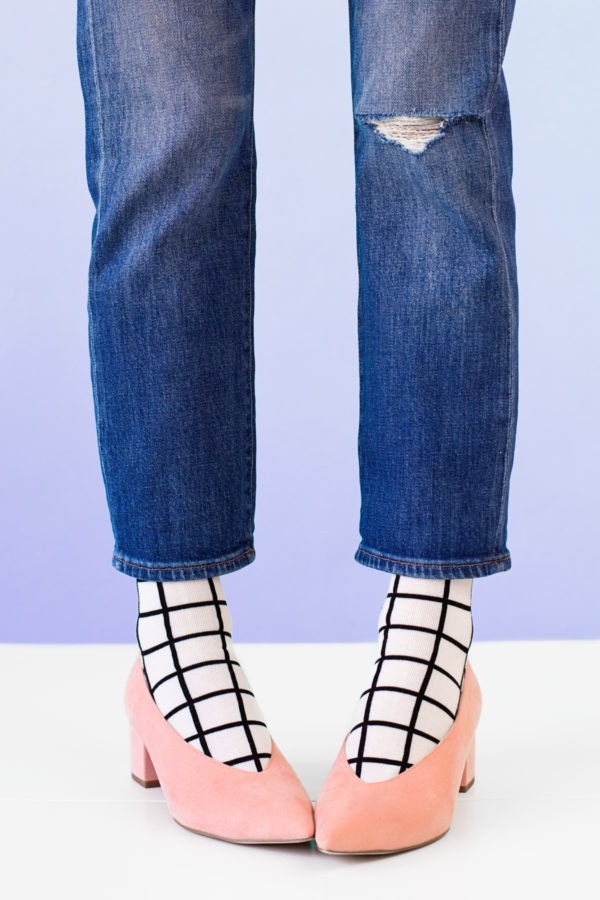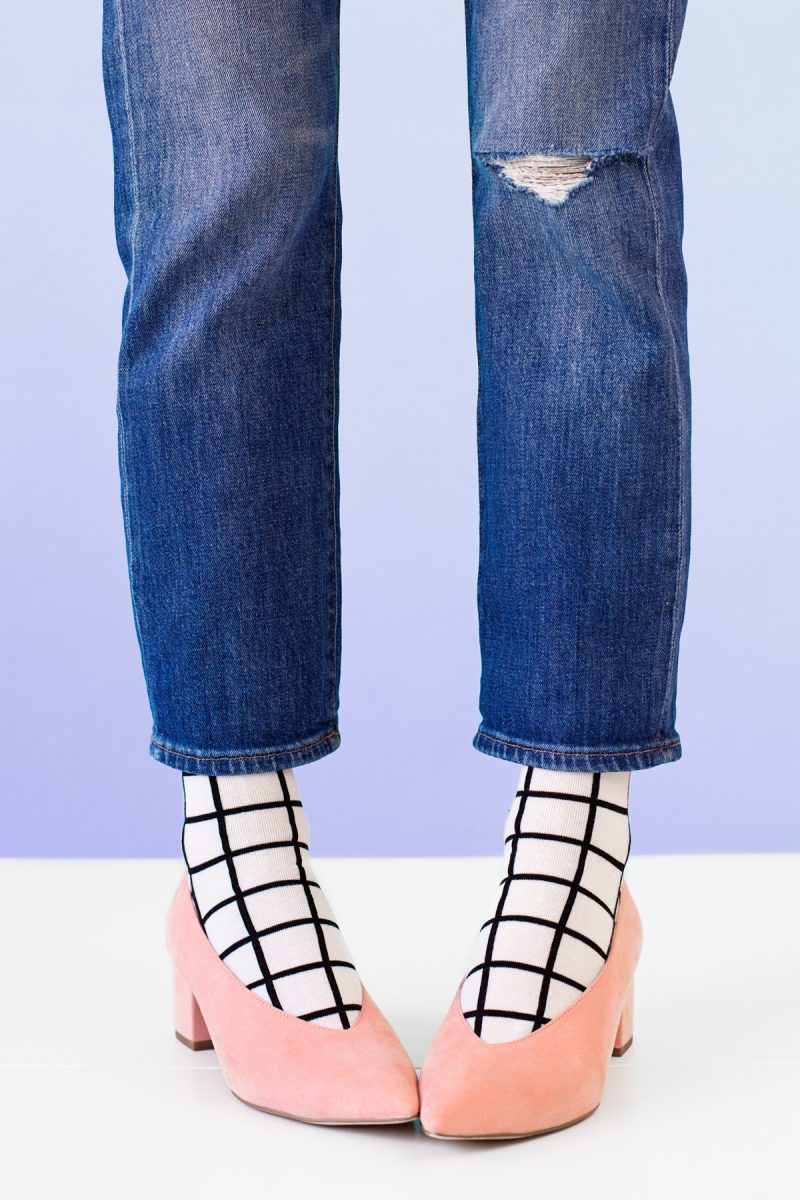 As we start to (or pretend we're starting to?) transition into spring, I have decided that socks in shoes are going to be my BFF! Have you ever tried the look?? It's quirky and totally weird but SO fun, and can work for all sorts of occasions, from work to night's out to your weekend kicks. Today I put together seven of my fave pairings and my tips for how to wear 'em!
No. 1 Go Bold (Above)
Choose a bold pattern and pair them with straight leg jeans or trousers!
Jeans | Black + White Grid Socks | Peach V-Cut Pumps
(p.s. Check our v-cut shoe round up here!)
Perfect for: Casual Friday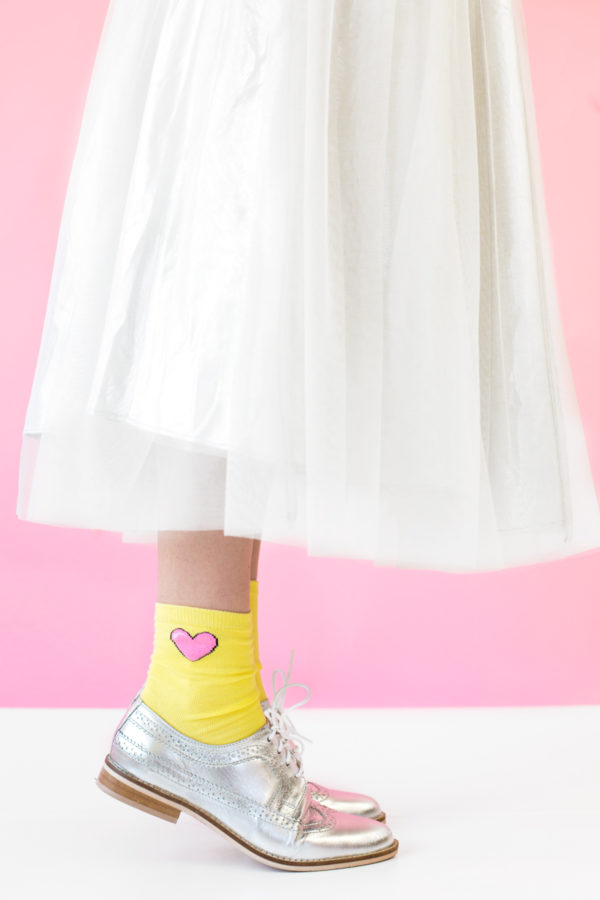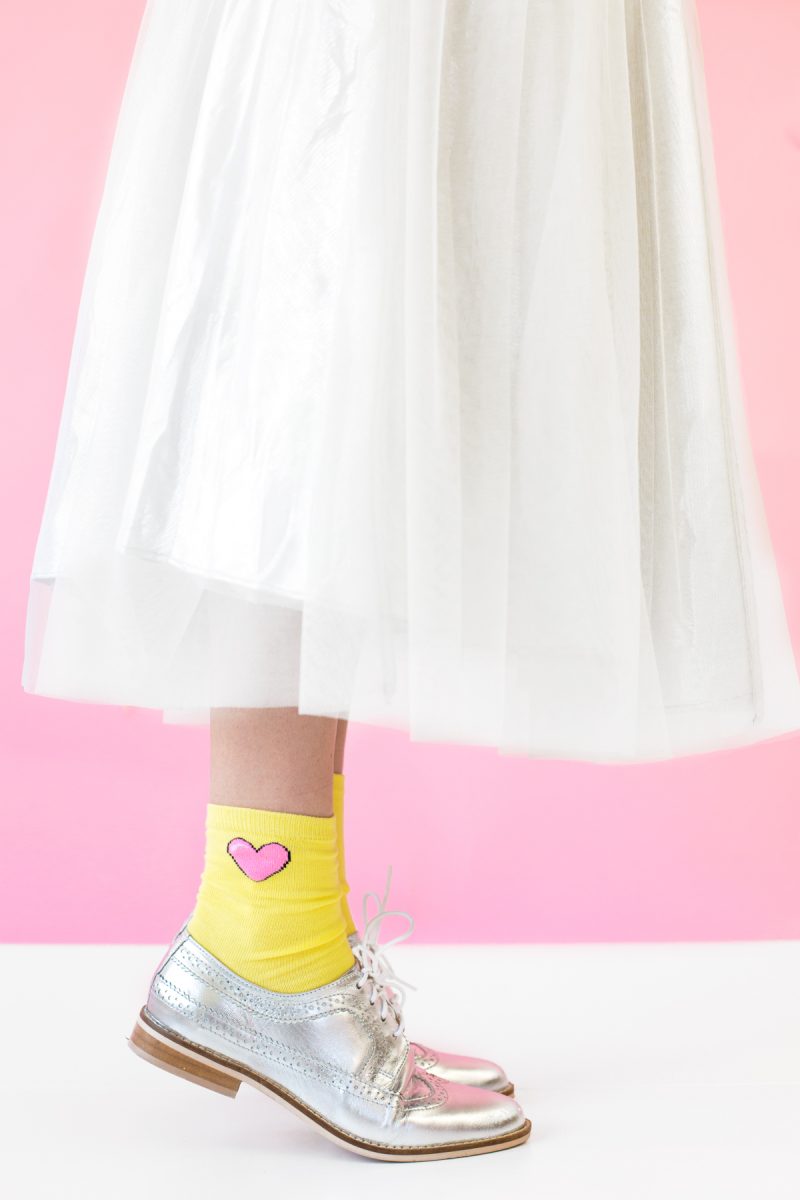 No. 2 Check the Kid's Section
Kids have the cutest socks and depending on your shoe size (I'm an 8.5!) you can often fit into the larger sizes. Pair 'em with oxfords for a throwback to school uniform days.
Tulle Skirt | Heart Socks from H&M Kids | Silver Oxfords
Perfect for: A Weekend Adventure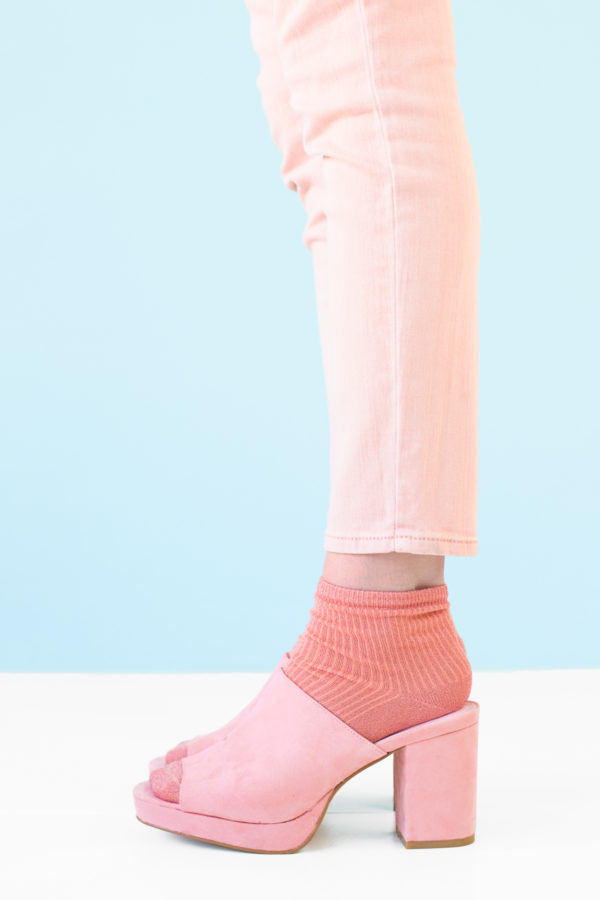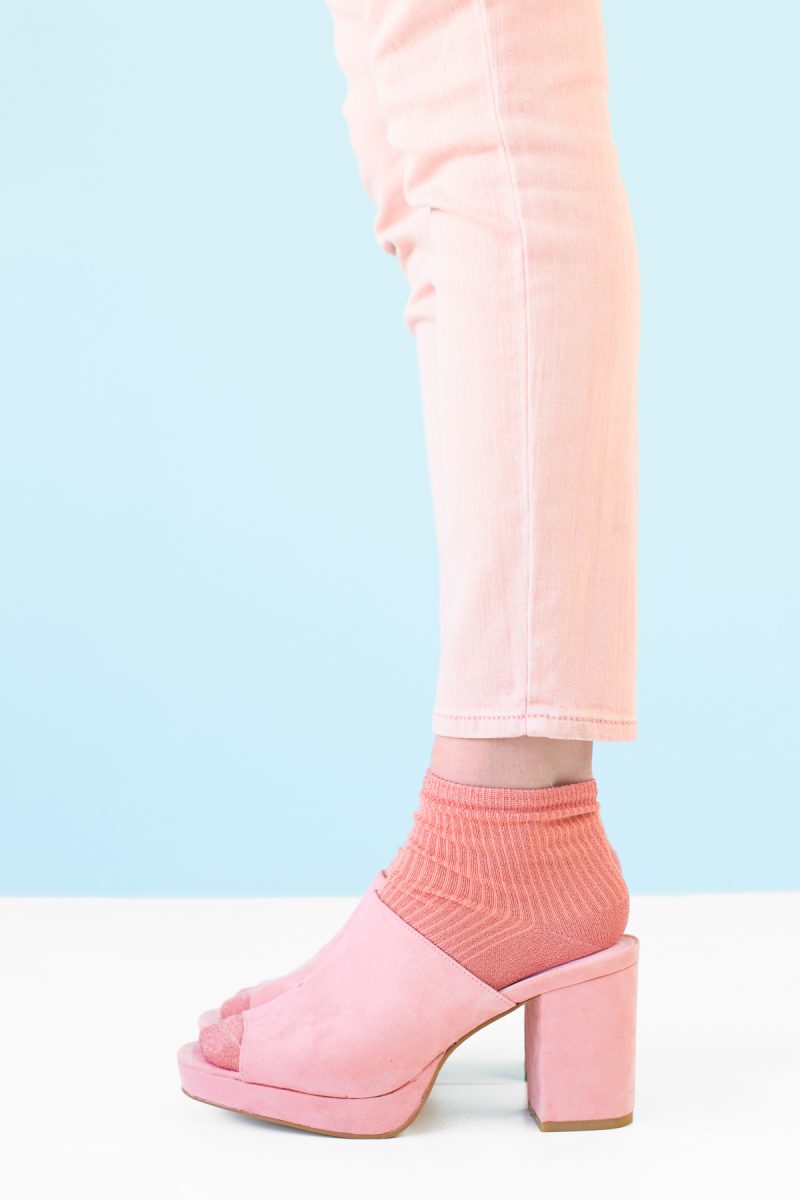 No. 3 Go Monochromatic
Pick one color and layer skinny jeans, ankle socks and mules!

Pink Jeans | Ankle Socks from Topshop (Similar here and here) | Mules
Perfect for: A Networking Event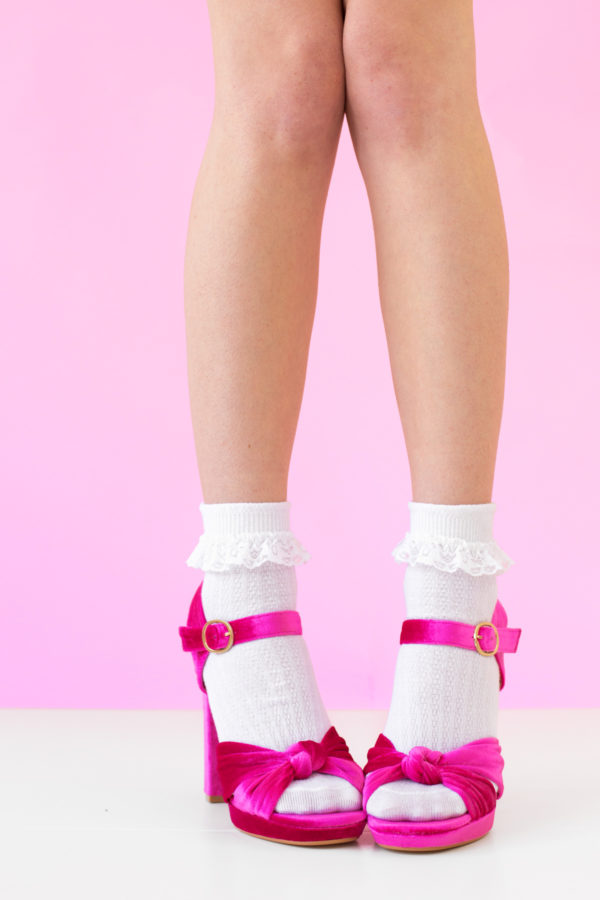 No. 4 Say Yes to Ruffles
We ALL had these socks as kids! Re-live your childhood but with a cute pair of (velvet) heels!

Ruffle Socks | Velvet Heels
Perfect For: A Night Out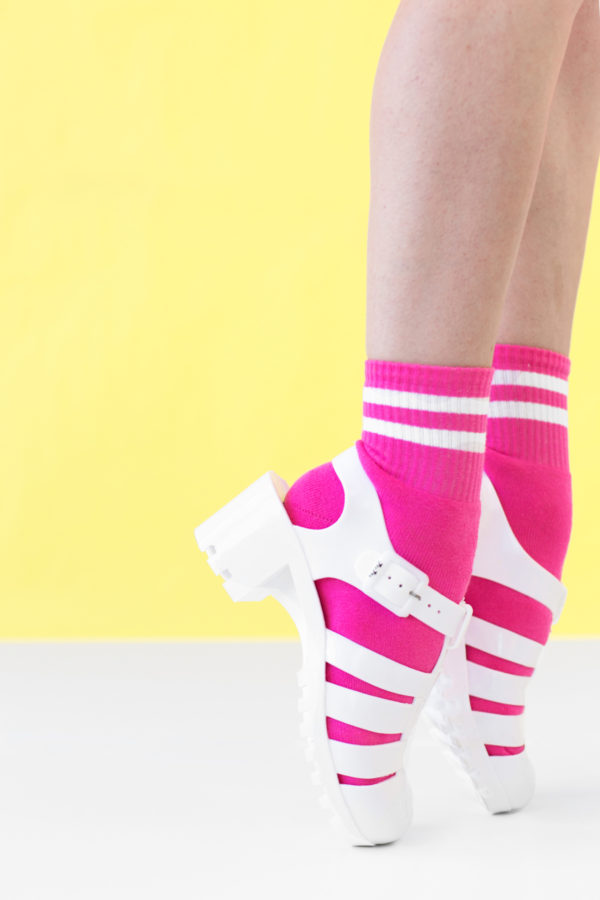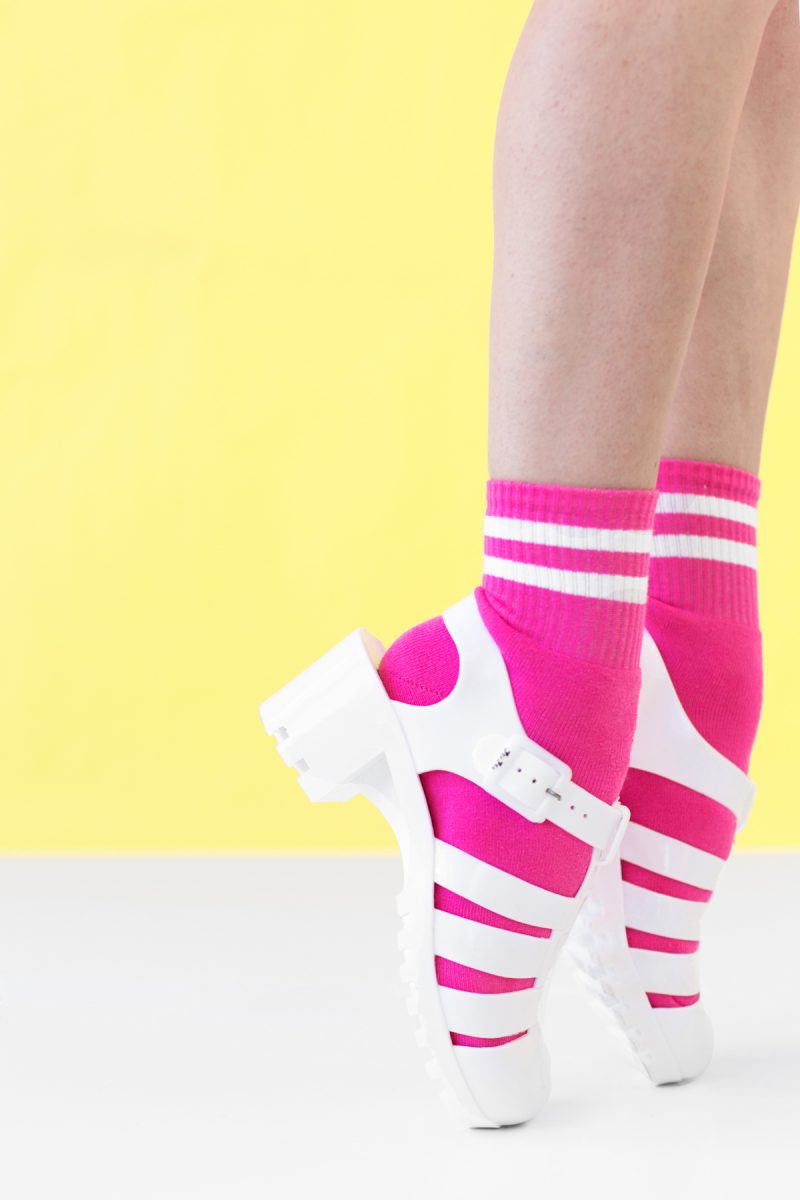 No. 5 Go Old School
Pair athletic socks with something unexpected, like jellies or platforms!

Striped Athletic Socks | White Jelly Shoes
Perfect For: A Post-Workout Lazy Day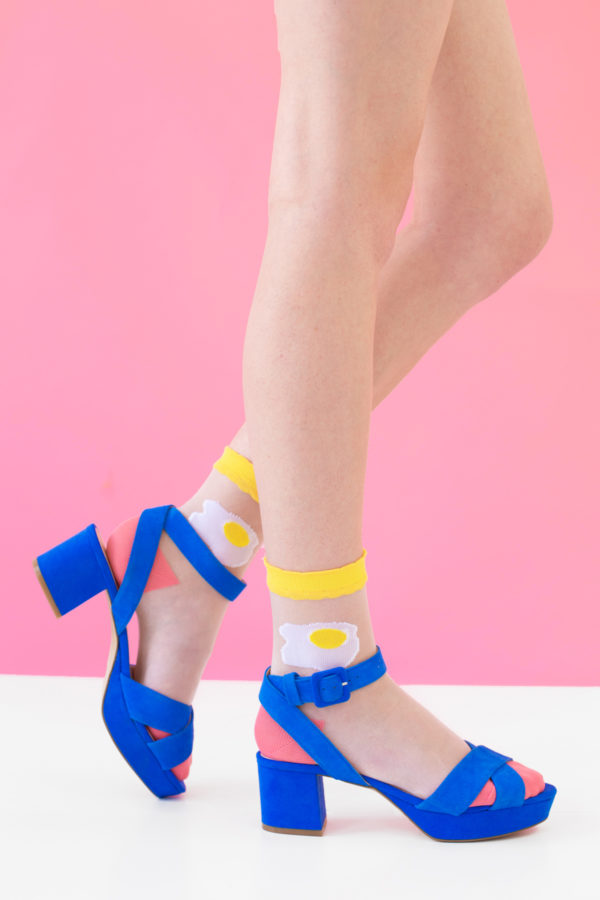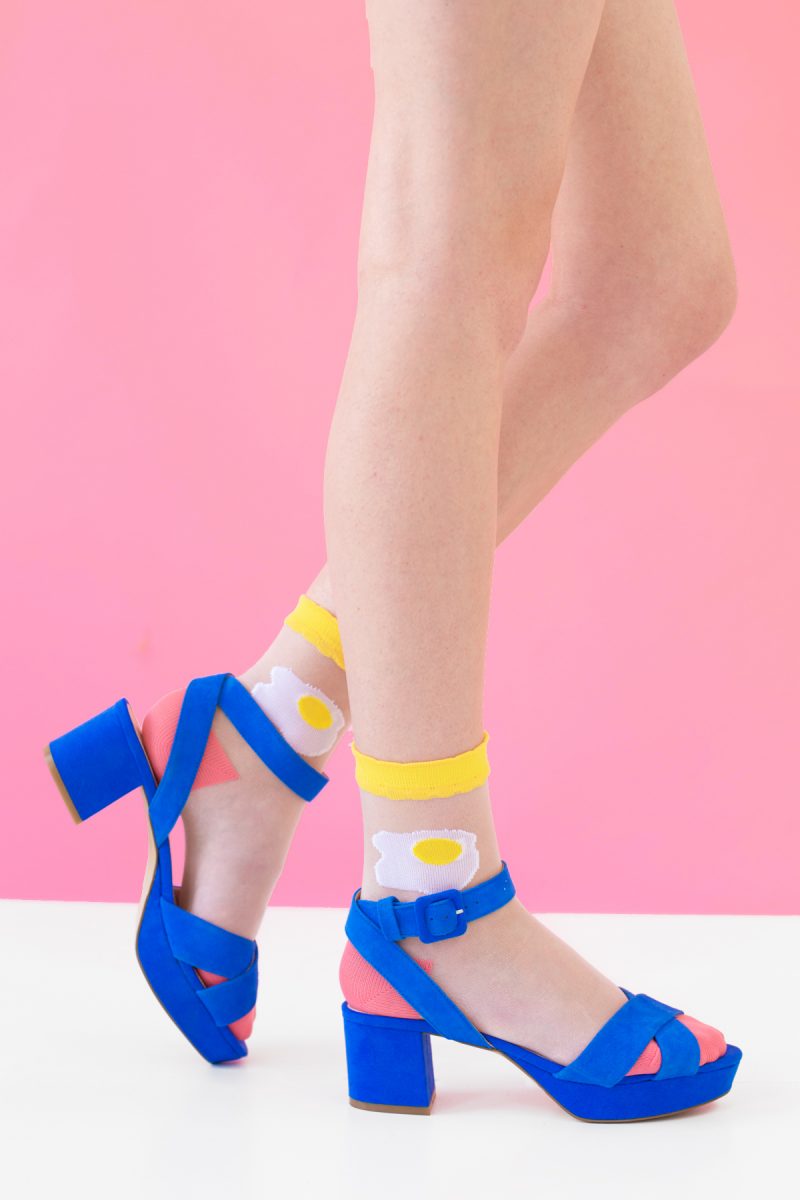 No. 6 Let Your Toes Show!
Pair a sock that has a colorful toe with an open-toed sandal!
Egg Socks | Blue Sandals from Topshop
Perfect For: Brunch with your Gal Pals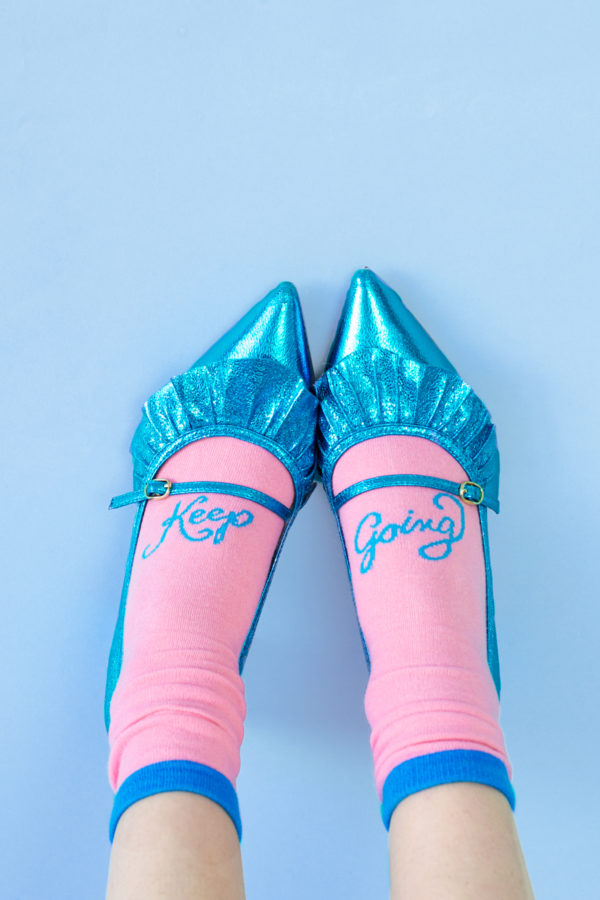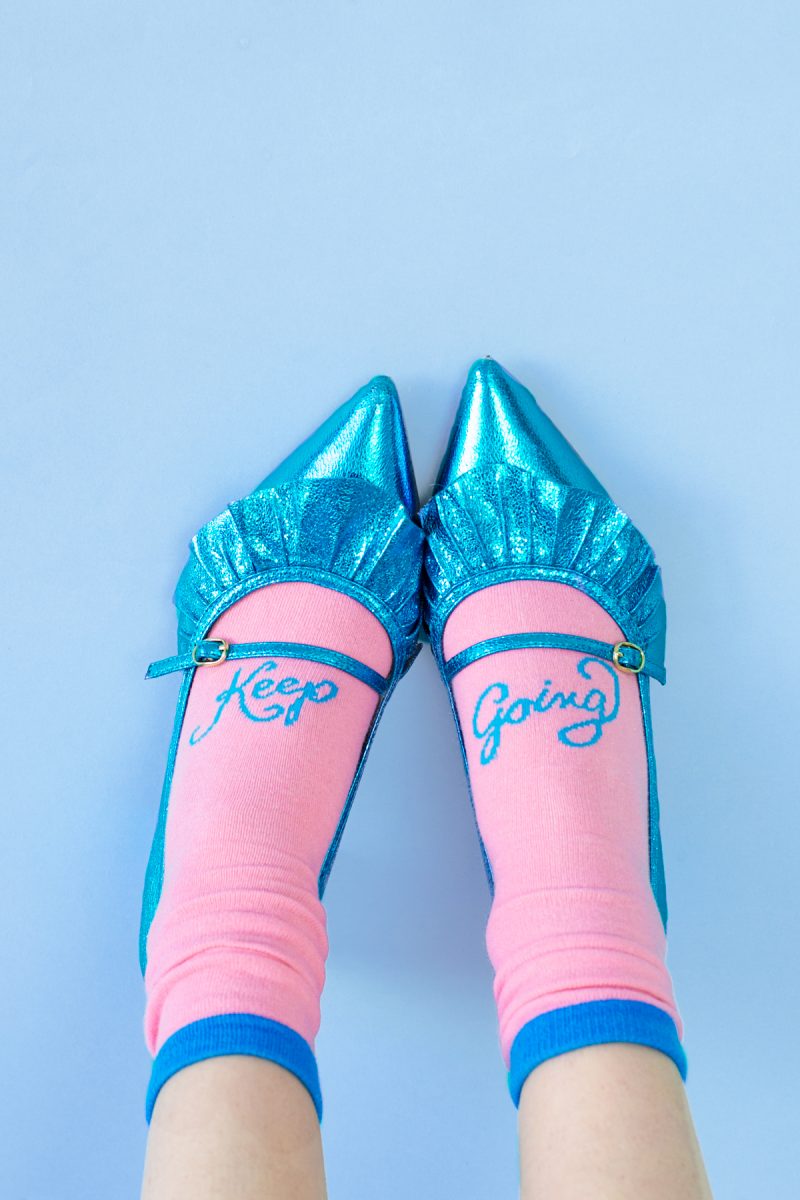 Photos by Jeff Mindell
No. 7 Scrunch 'em Up!
Choose a taller pair and scrunch 'em up for that whole "effortless-except-LOOK-at-my-effort" look! 😉

Keep Going Socks | Ruffle Shoes
Perfect For: Mondays
Sooo which look is your fave!? Tell me below! And expect to see many a sock + shoe combo in my Work It posts from here on out. 😉