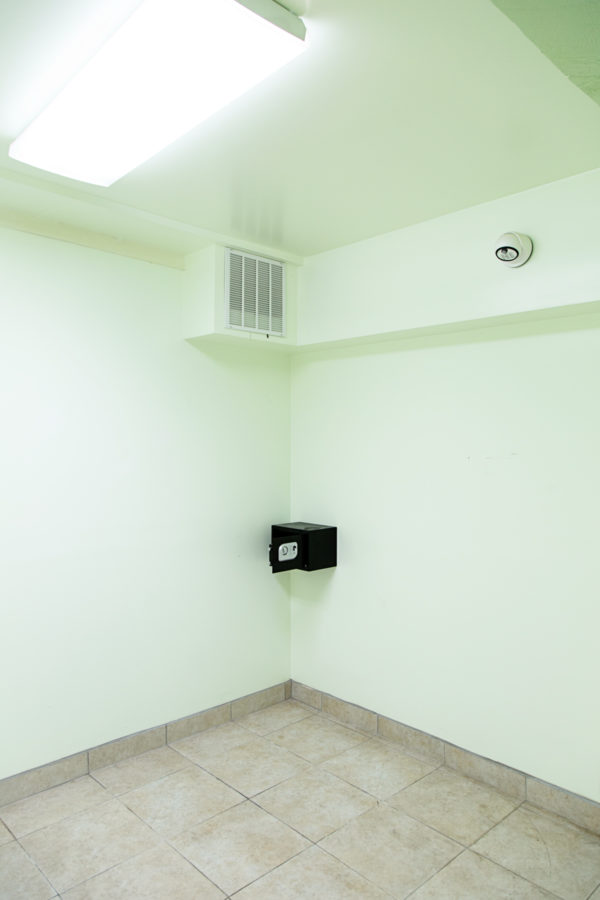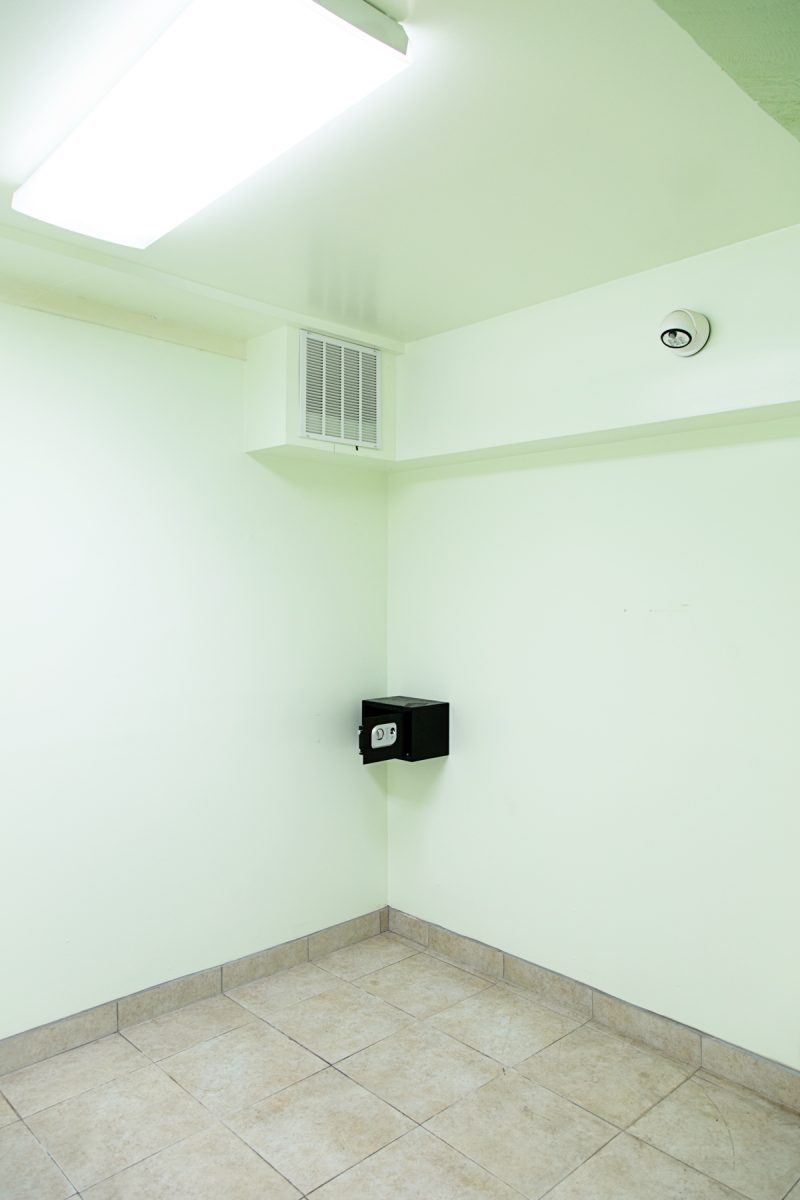 With our new studio, we decided to start "small" and go with the smallest room to renovate first… my office! It's coming along super quickly (BAM!) so I wanted to share a little inspo with you before the big reveal. And also, I need light fixture decision help!! My girl Cyn has been helping me design and source some amazing stuff for this room and it's gonna be GOOD!
My office is going to function as both my workspace and a meeting room. It's small and has no windows, but we aren't letting that stop us from adding some (ok, a lot of) fun color!! You can see the before (EEEEEK!) up there. We've already replaced the floors with this vinyl whitewashed flooring and now it's time to tackle the rest. See where we're headed below!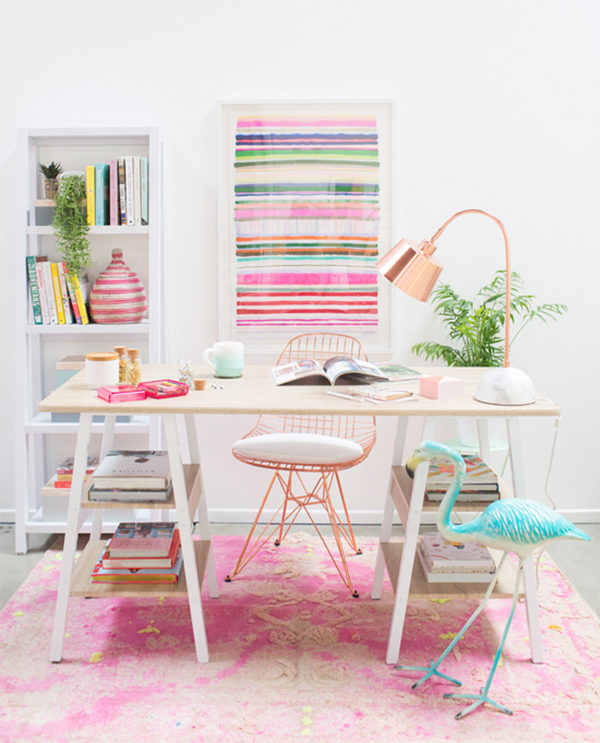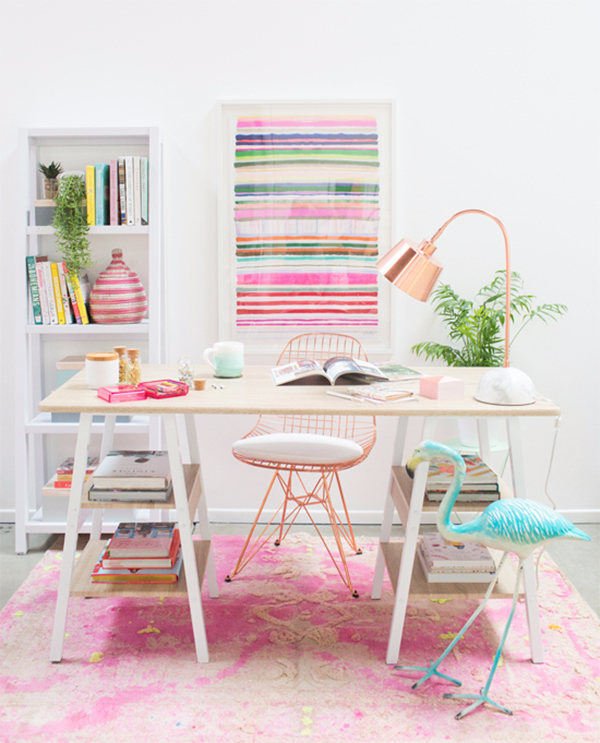 via Oh Joy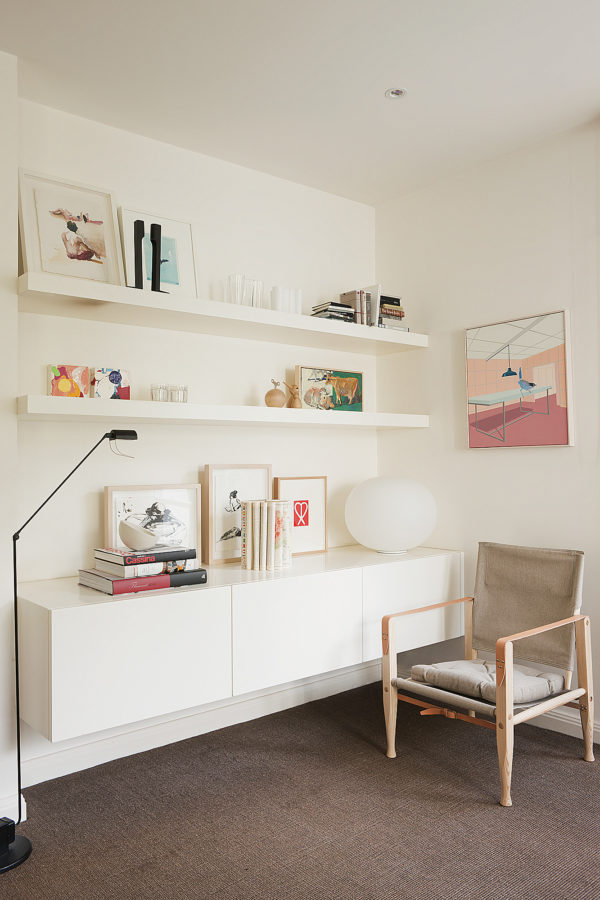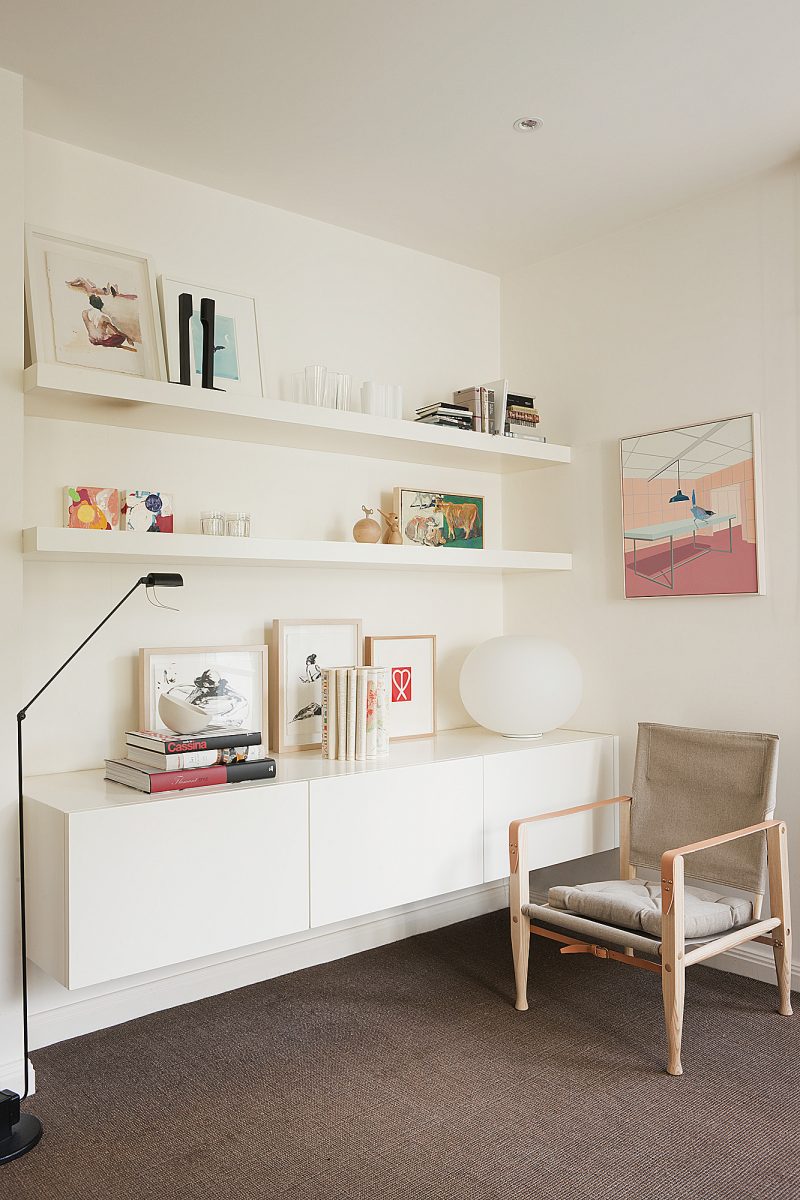 Surprise surprise, there's going to be a lot of PINK! It's gonna be painted pink, in fact. We're thinking a suppppper pale peach-y blush. On top of that, we're currently dreaming up a really fun, organic stripe mural for one or two of the walls. I'll have a large desk (it's actually a dining table!) since it needs to function as a meeting table too and then we'll add all sorts of pops of color in the chairs and styling on the wall behind me.
We're turning the wall behind me into (faux) built-in storage. to hide some of the less pretty things I need to keep around, and as a place to display some of my favorite props and art. Planning on painting it pink too so it blends with the walls and perhaps even add a faux rose quartz top to the cabinets!? We'll see.
The below items are already on their way to us and I am SO excited about how it's shaping up. Especially that RUG!!!!!!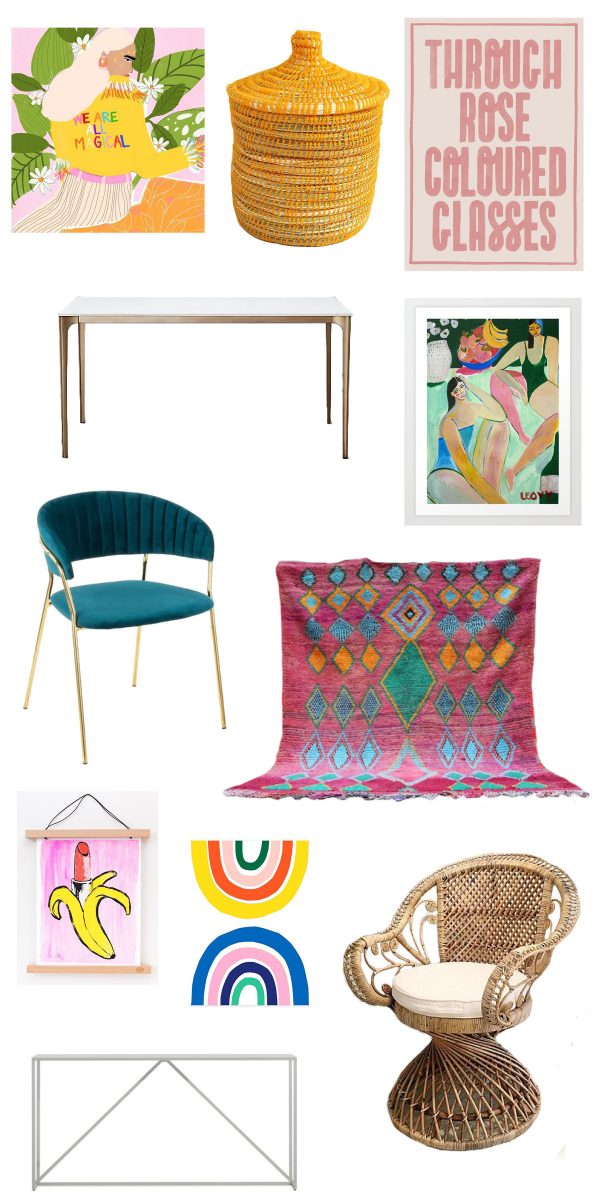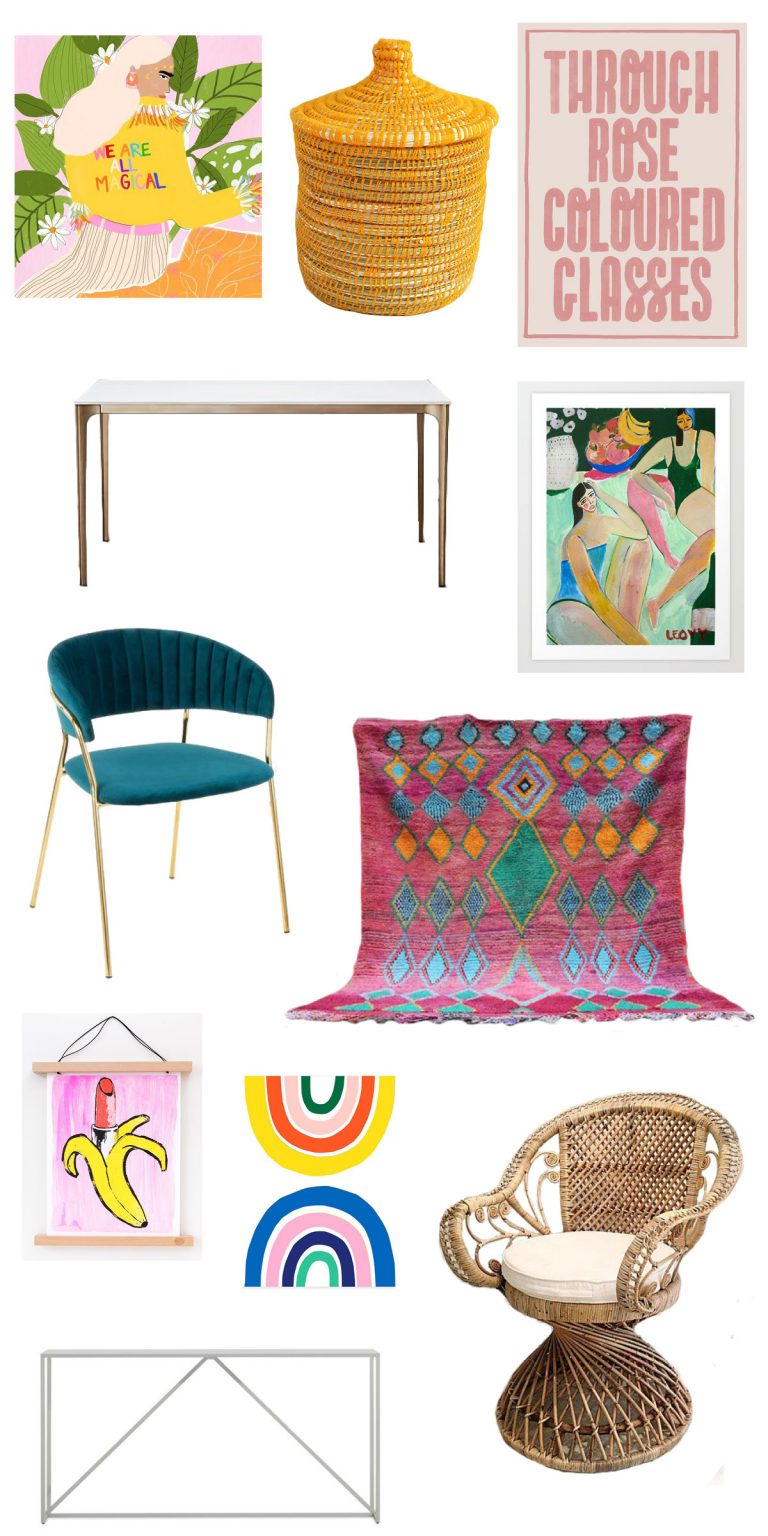 1. We Are All Magical by Alja Horvat | 2. Moroccan Lidded Basket
3. Rose Coloured Glasses by Jasmine Dowling | 4. Quartz Dining Table
5. Summer Colors by LEOVY | 6. Teal Glam Chair
7. Moroccan Rug | 8. Banana Lipstick by Yellow Owl Workshop
9. Double Rainbow by Ampersand Design Studio
10. Flamingo Rattan Chair | 11. Modern Console Table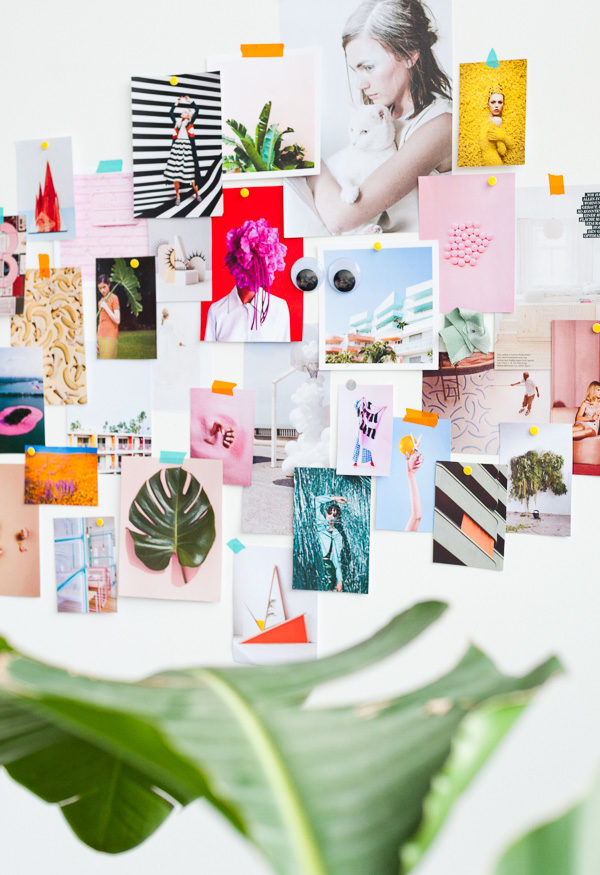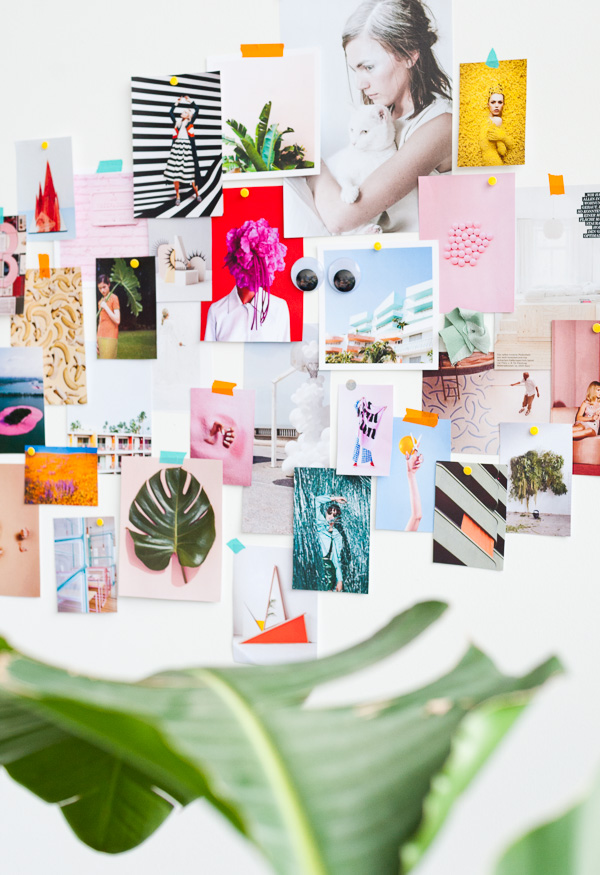 via Paper & Stitch
There's one smaller wall in the space, next to my door, that we're keeping open to use as an ongoing inspiration board! It's in my direct eye line from where I sit so I'll get to look it at all day as I plan out future posts and products!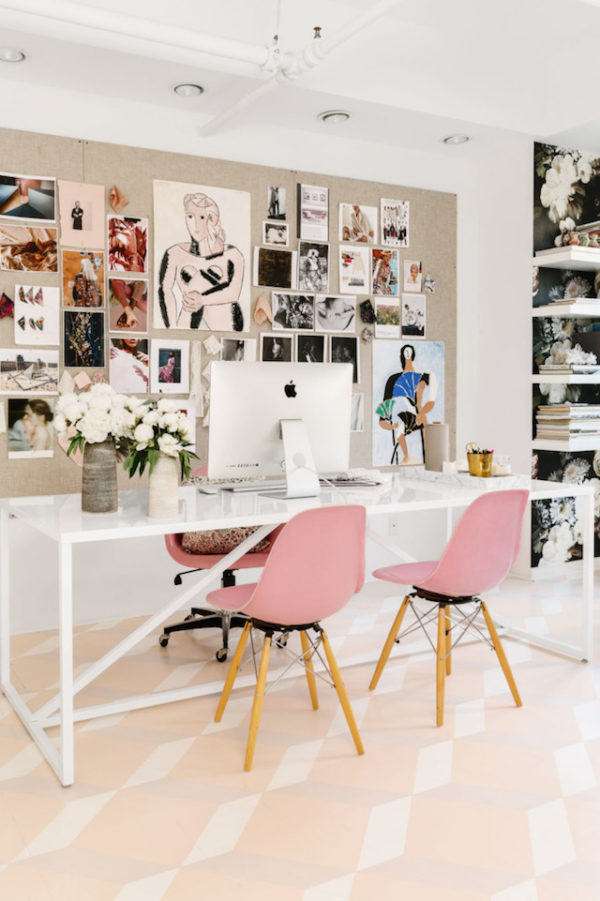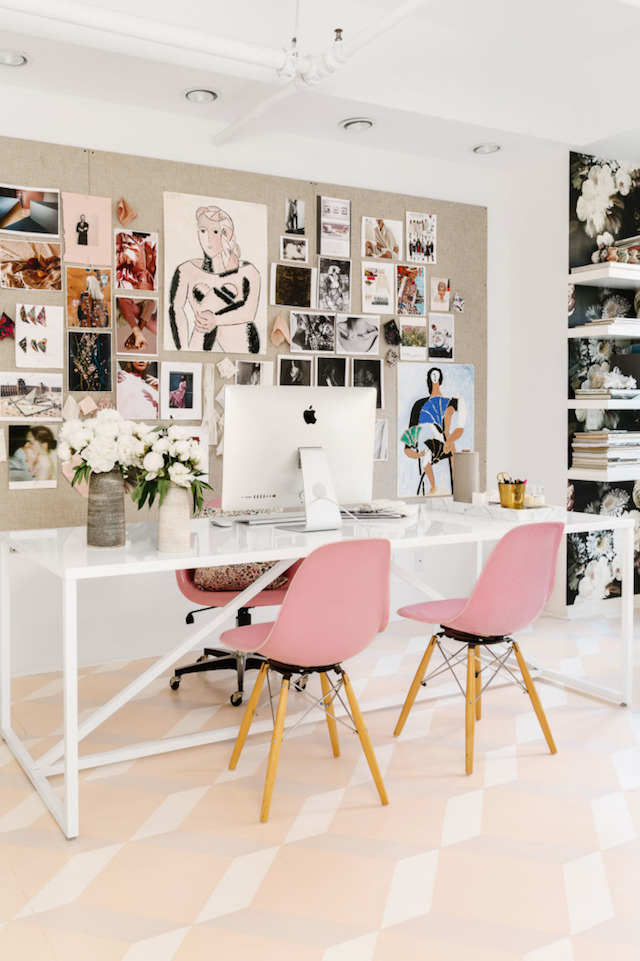 via York Avenue
And finally, a quick poll: light fixture do you guys like better for this space??? Left or right?! I know we'll have to see it in the space to decide but curious to hear which is your fave!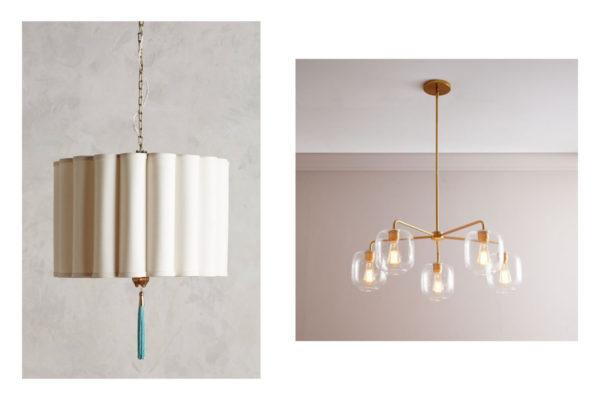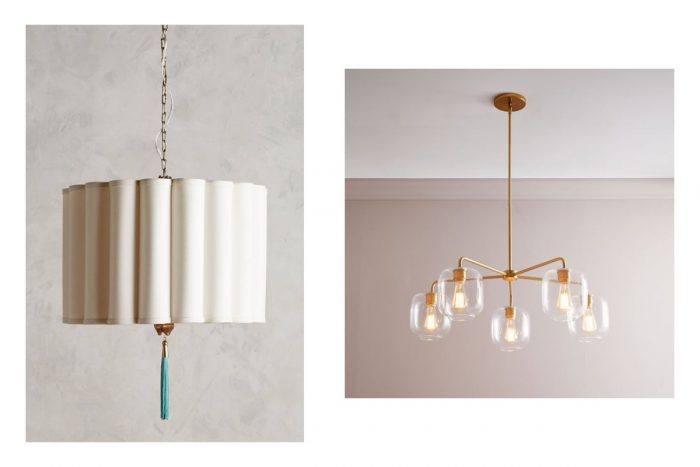 1. Pendant Lamp| 2. Globe Chandelier
And that's that! Gonna be revealing this room SUPER soon and I'm so excited to see it all come together!!