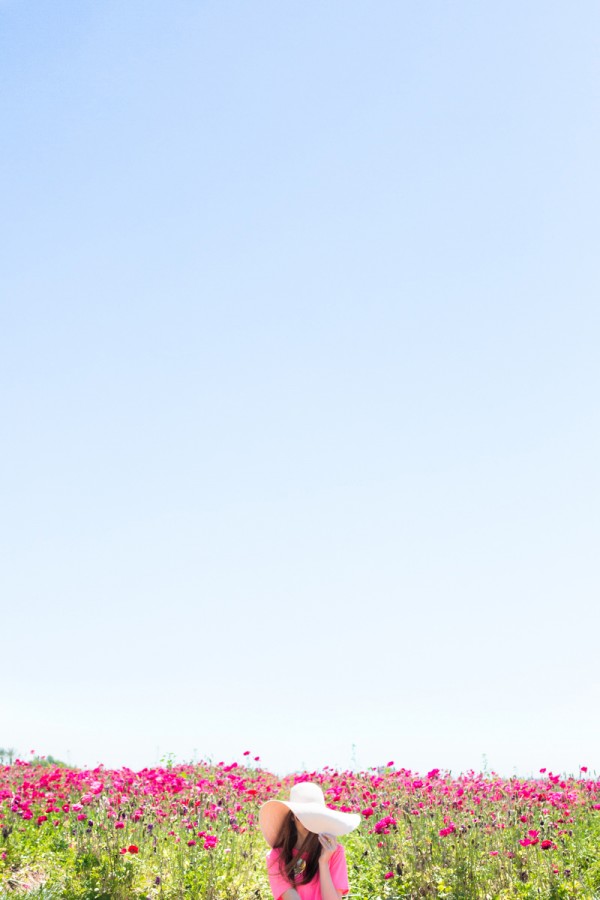 Jeff and I took our first day off in WEEKS from working in the studio yesterday and we decided it was time to venture to the infamous ranunculus fields in Carlsbad! We have been wanting to go for four years now (no joke) but always miss it, and I'm so glad we made it finally! Every year from March to mid-May, The Flower Fields at Carlsbad Ranch are open to the public so we can all ogle over acres and acres of ranunculus pretties!! It's fairly spectacular, and even more spectacular in person than these photos even come close to capturing. If you're ever in the area when the flowers are in season, I highly recommend it! Here's a few snaps from our trip!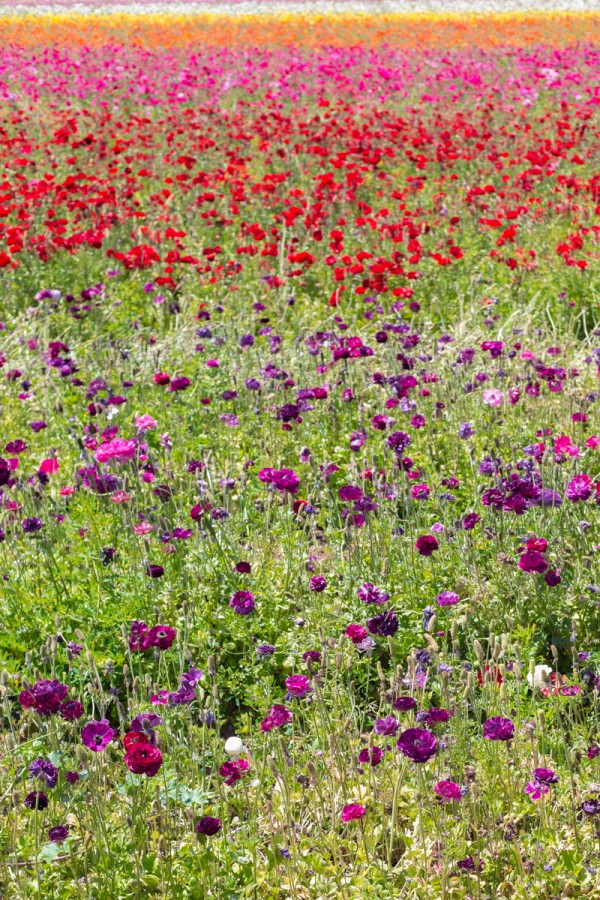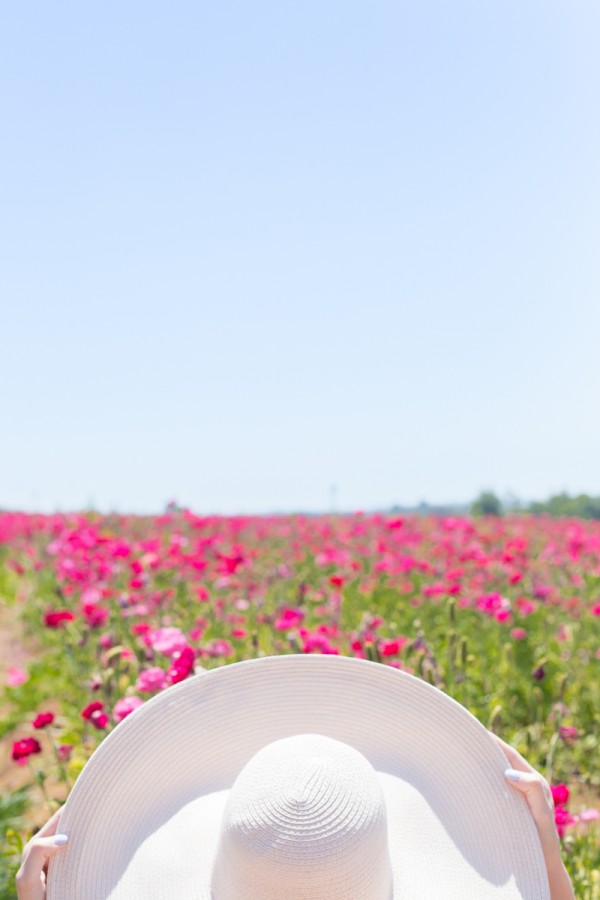 Photos by Jeff Mindell
(On Me: Topshop Dress, no longer available but please buy THIS instead, ha! / American Apparel Hat / Shoes c/o LOFT / Pinky Otto Purse)
If you're looking for a place to eat in the area (besides that AMAZING on-site lemonade stand up there!), a couple people recommended Cafe Topes but it closed at 2pm so we just missed it! Looked delish though. We did manage to venture across the street to the Carlsbad Chocolate Bar though for some chocolate dipped goodies! YUM!
Have you ever been to the fields? Or any flower fields!? It's my ultimate dream to see the tulip fields in Holland, but these were quite a good stand in for now!