While I'm off being a newlywed, I've invited some schnazy talented pals of mine to share some DIYs, recipes + more to get you ready for Thanksgiving (and beyond!). Today Lexy of The Proper Pinwheel is taking over with a Denver-based Sugar Fix excursion!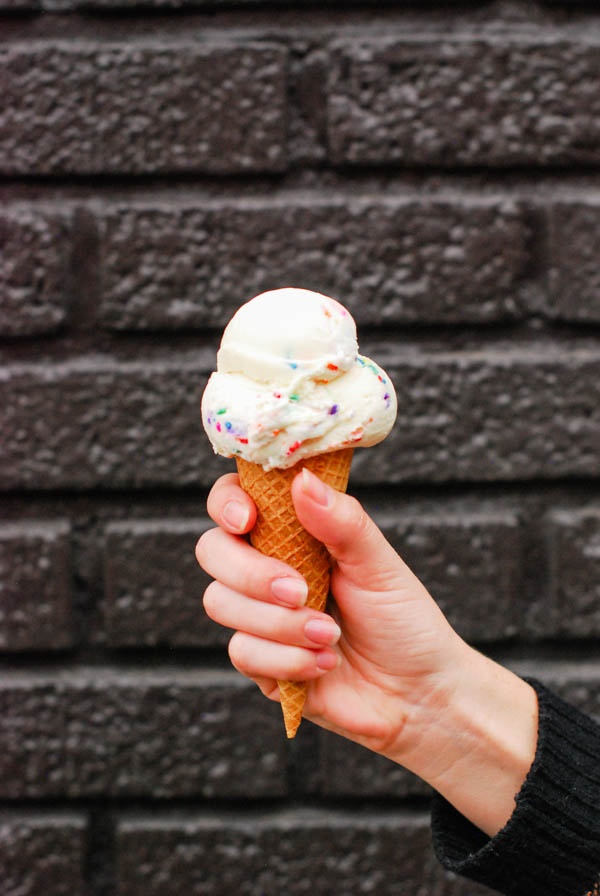 Woo! Yay for marriage! Lexy from The Proper Pinwheel here. I'm so happy for Kelly & Jeff and am happy to attempt to fill the void while they're off honeymooning!
Okay, so listen up. My husband and I are really, really into ridiculously tasty ice cream. We love the stuff. I'm not kidding when I say that we always wrap up Sunday dinner with a bowl. Or four. Logan's ice-cream-lovin' tactics are one of the things that drew me to him in the first place.
Because we are such ice cream connoisseurs, we know all the tasty places to hit up here in Denver, CO. I'm an ice cream aficionado who also moonlights as a donut expert. Truly. If you come visit The Mile High City, you call me. We'll donut. But back to ice cream! Our little family just spent an afternoon enjoying cones at Denver favorite, Little Man Ice Cream. There is always a line at this place. ALWAYS. And since we've had such nice weather, we decided to hang out in line so we could enjoy a frozen snack with the rest of 'em.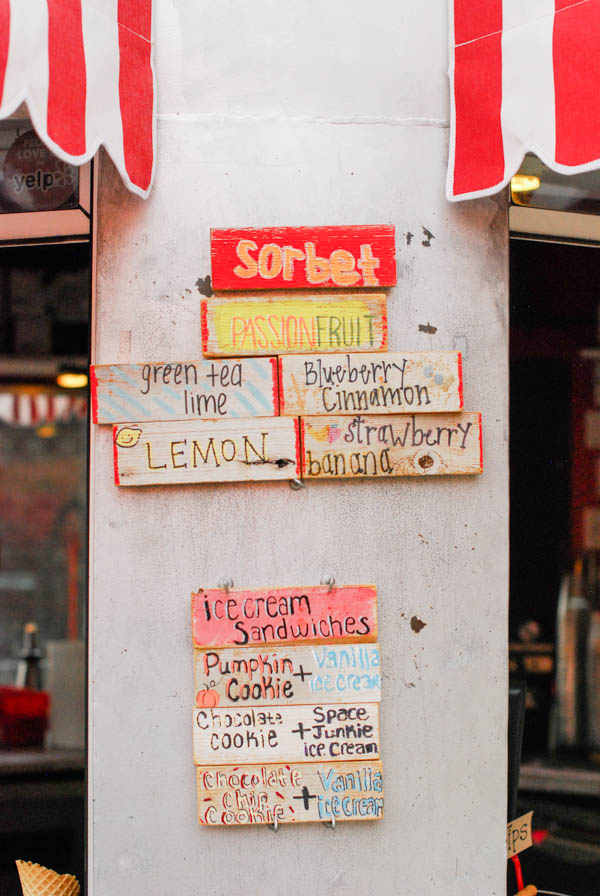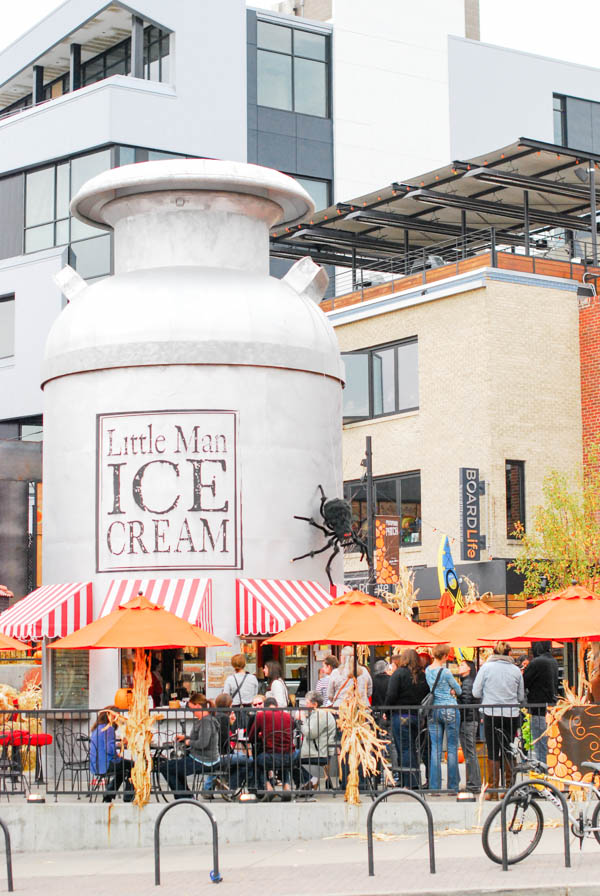 One of the best things about this place is the actual place. It's tucked on a corner, but it's not really tucked as it's actually a GIANT ice cream can! Every time we've gone, there's been live music playing. You can also catch a movie there in the summer time! There's ample seating and there's also a little play area with a slide! So the kids can be distracted while you devour your cone.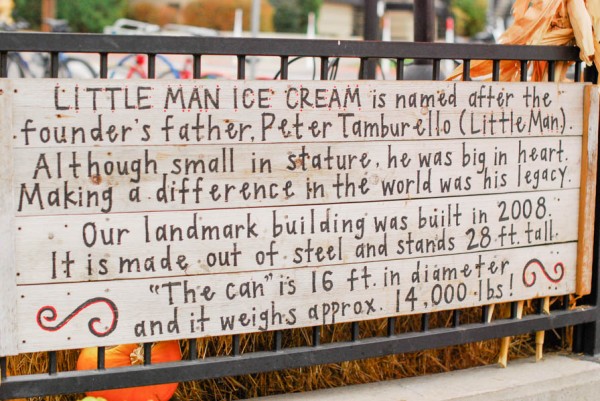 They're always blowing other ice cream menus outta the park, but I'm partial to the Coconut Almond Fudge and the Salted Caramel PB Cup. I couldn't even type that sentence without drooling!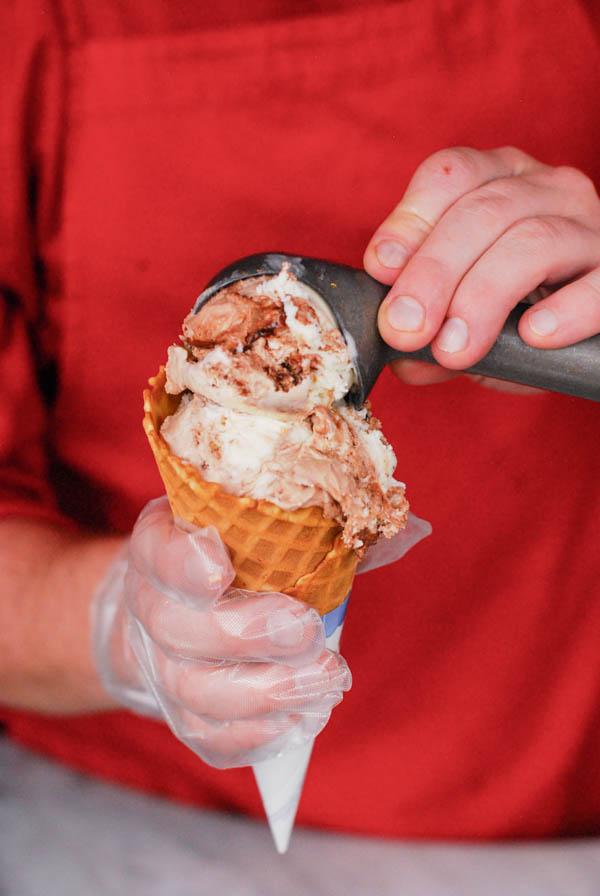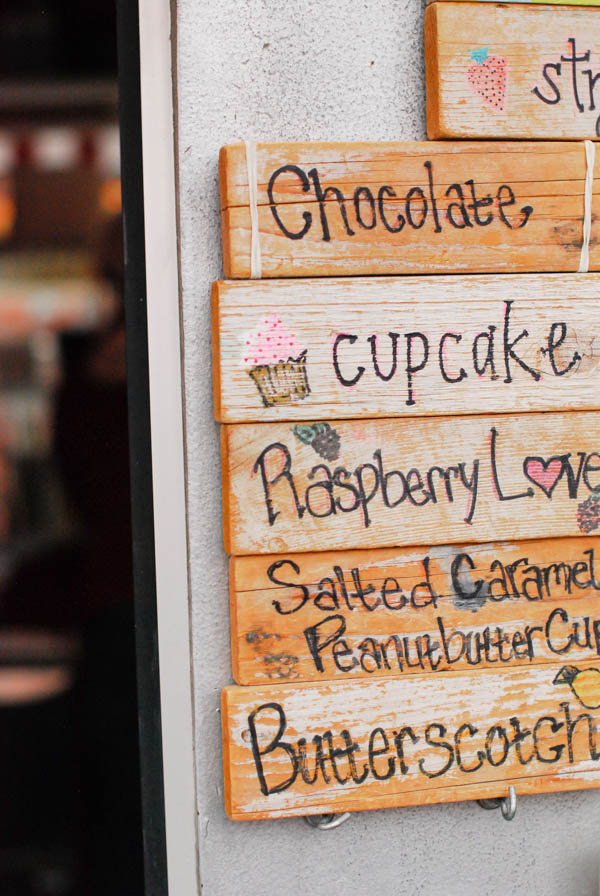 As if the cool venue and the baller menu weren't enough, Little Man is also pretty sweet on the charities. For every scoop of ice cream purchased, they donate a scoop of rice or beans to a community in need. With over one million scoops of ice cream served, the charitable donations add up!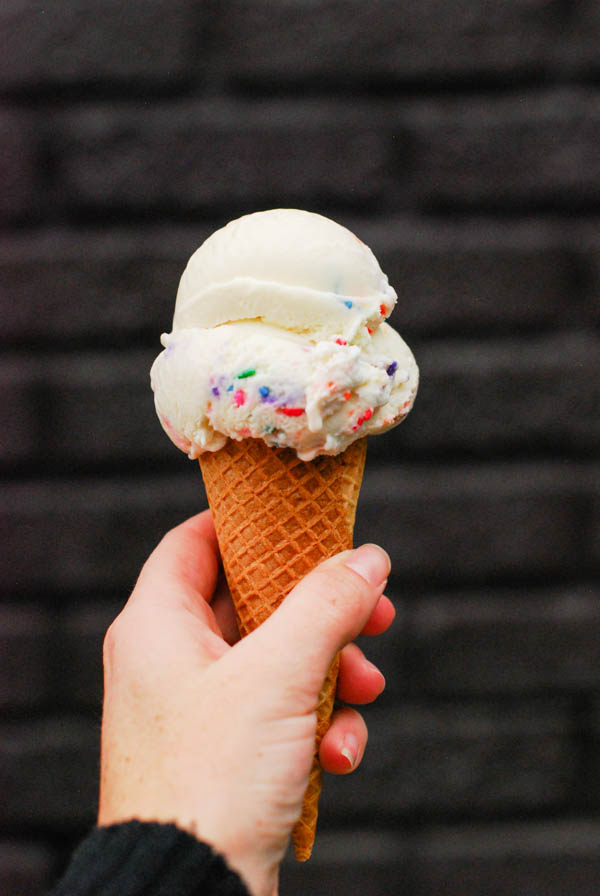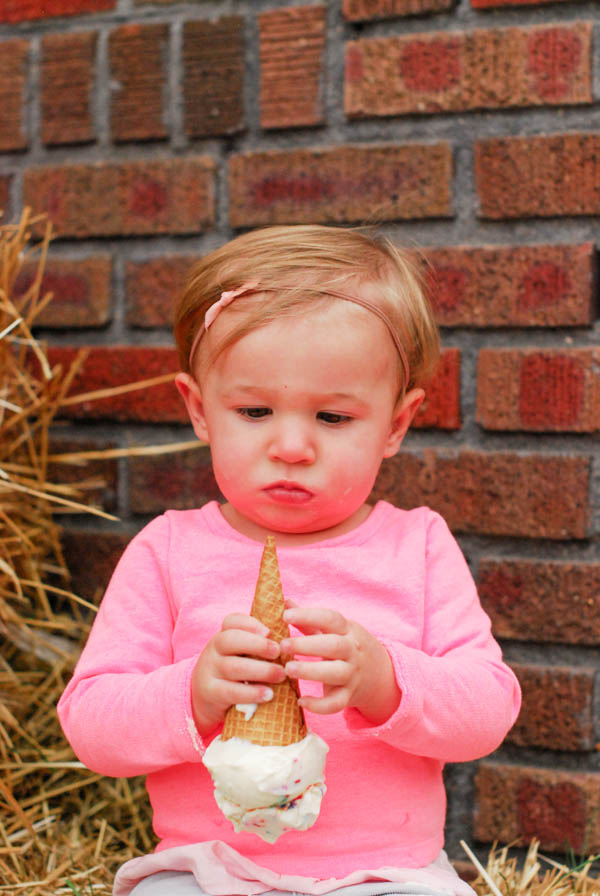 All Photos by The Proper Pinwheel
If you're ever in the Denver area, Little Man Ice Cream is a must-lick. Er, I mean a must-see. Now, let's all go have a bowl of ice cream, okay?! Okay.
Thanks so much Lexy! For more DIYs and adventures in sugar-y sweets, head on over to The Proper Pinwheel!