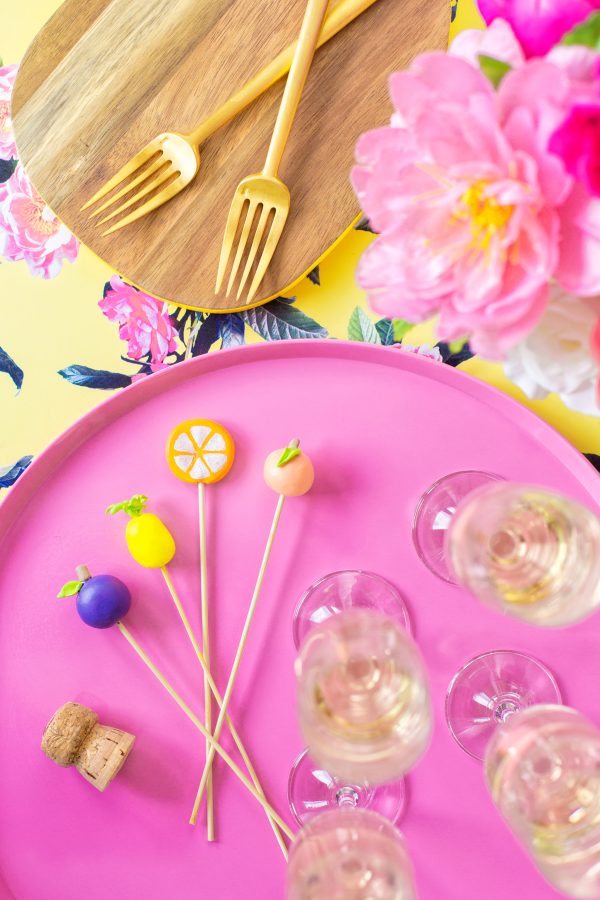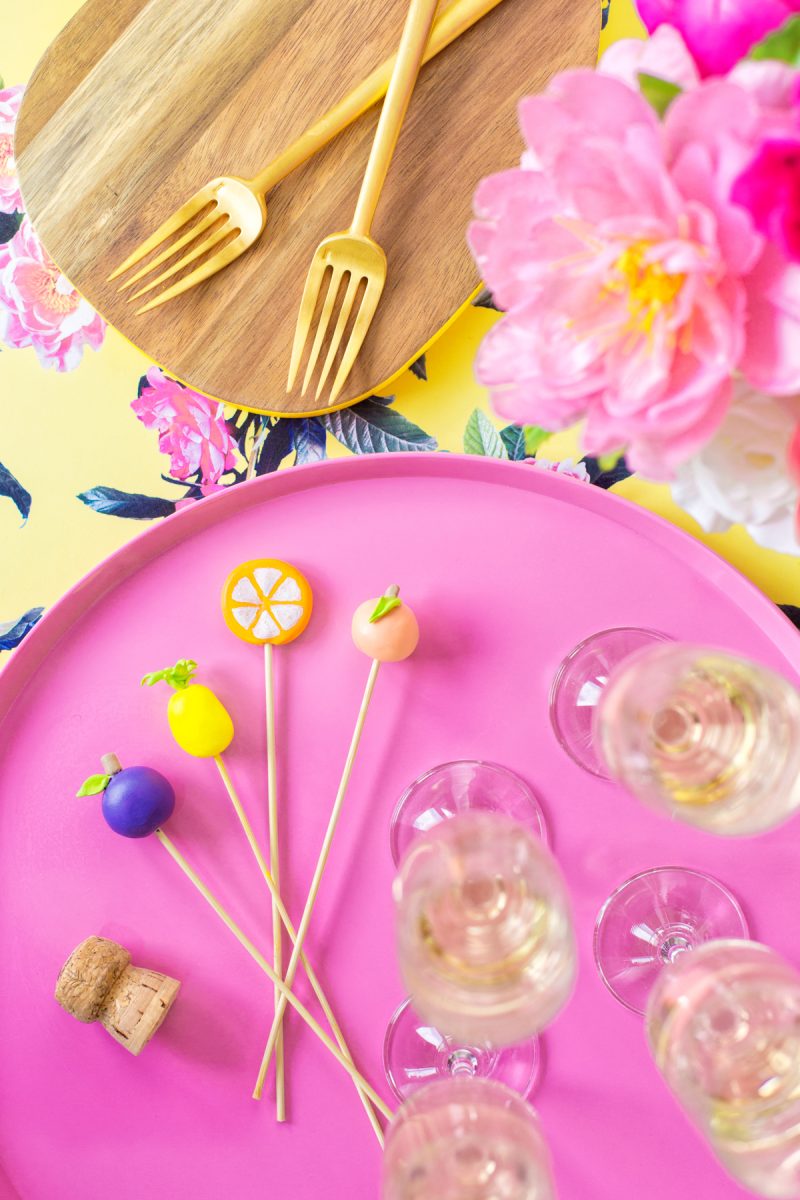 Ehm… ONE LAST fruit project for the season, ok!? Thanks Barefoot Bubbly for giving me the perfect excuse! 😉 I teamed up with them today to make these fun drink markers (with one of my favorite art supplies!) inspired by the flavors of their fruit flavored sparkling wine! It was fun to play with (and taste!) fruits I don't always use here, like plum and peach! And, you know, some Studio DIY staples like pineapple too!
I haven't done a drink stirrer project in awhile, and love that these double as those too! You can make enough different fruits to mark each guest's glass of bubbly, or you can make 'em all the same and just use them as a cute added touch at your par-tay! Let's make some.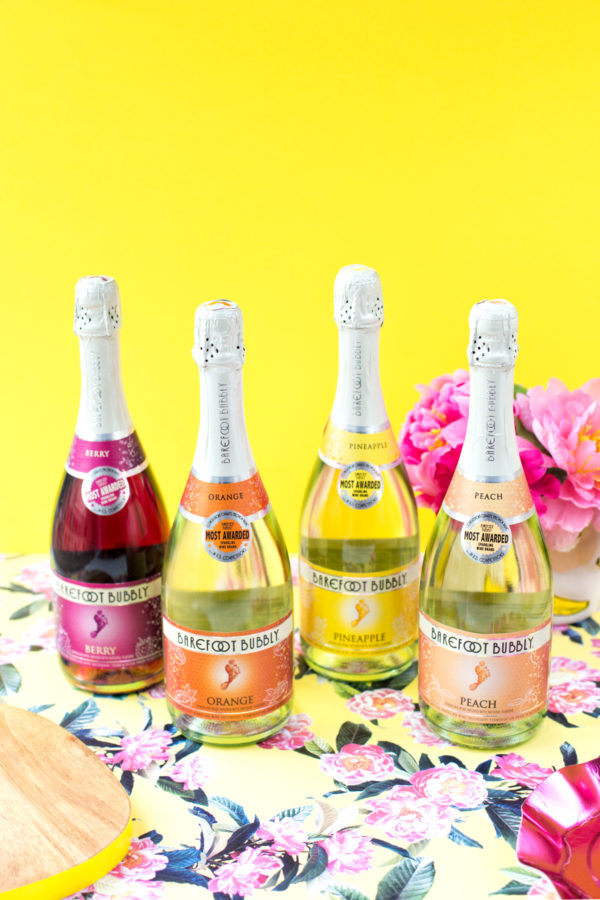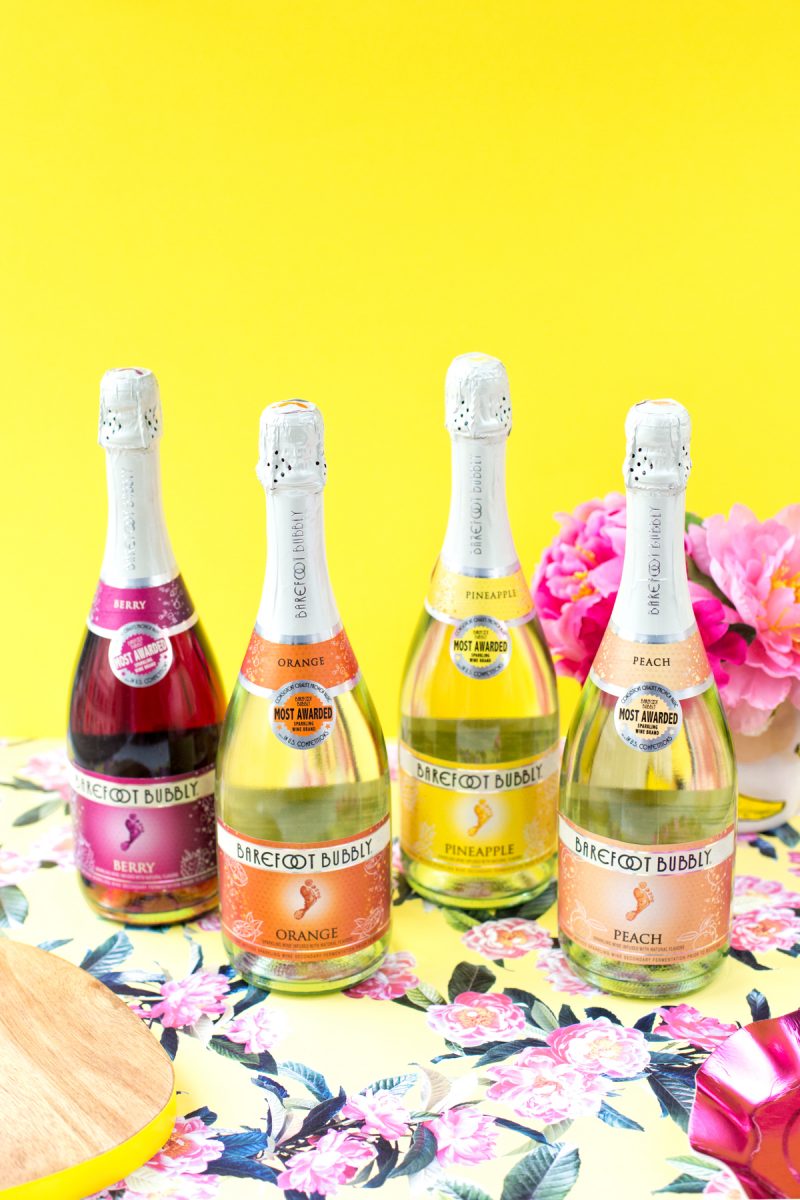 Here's a peek at the full line-up of flavors! Berry, Orange, Pineapple and Peach! Pineapple and Berry (which was an unexpected combo of cranberry, plum and pomegranate! Hellloooo!) were my two faves!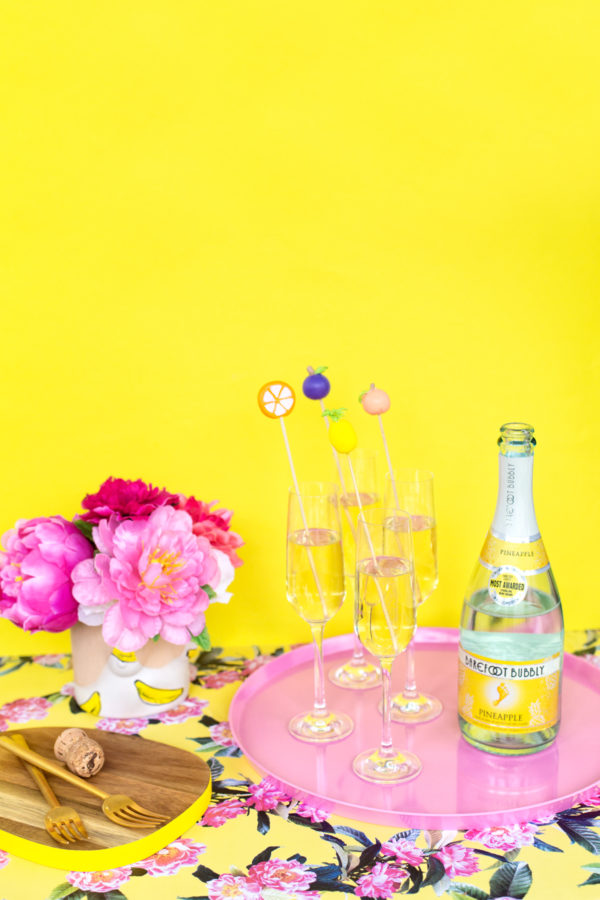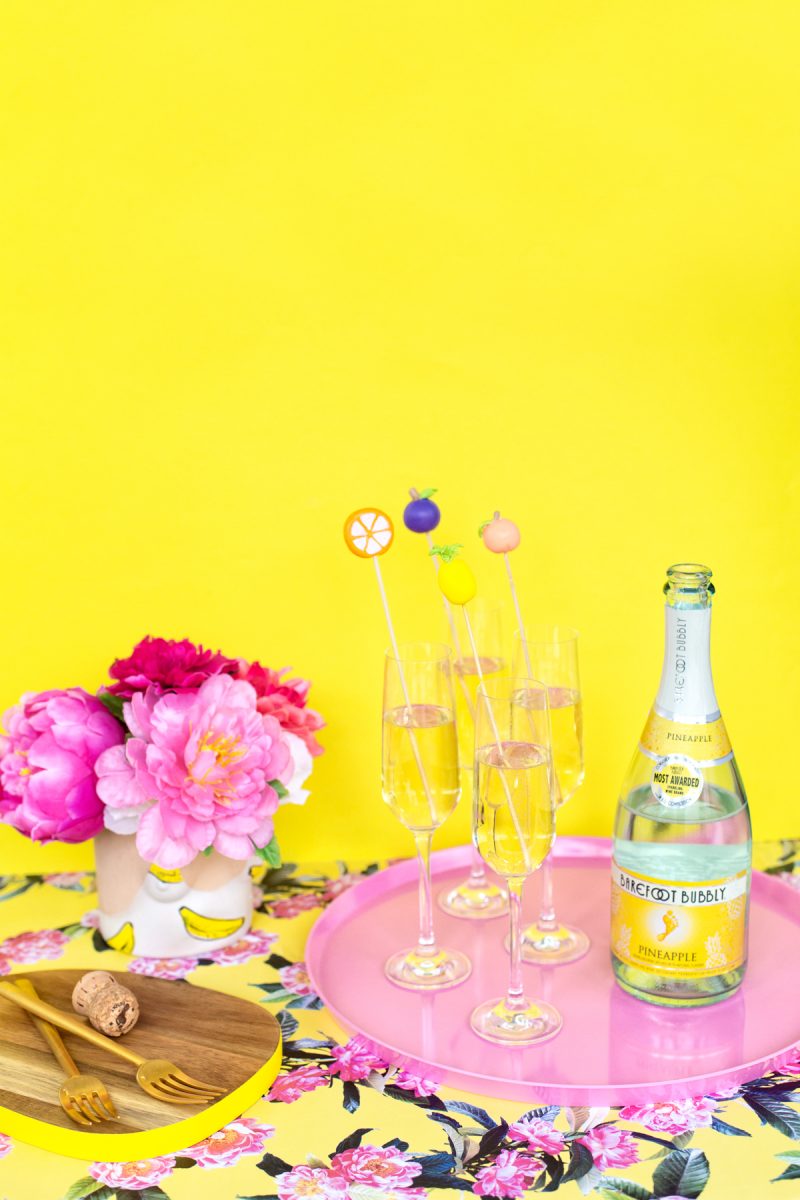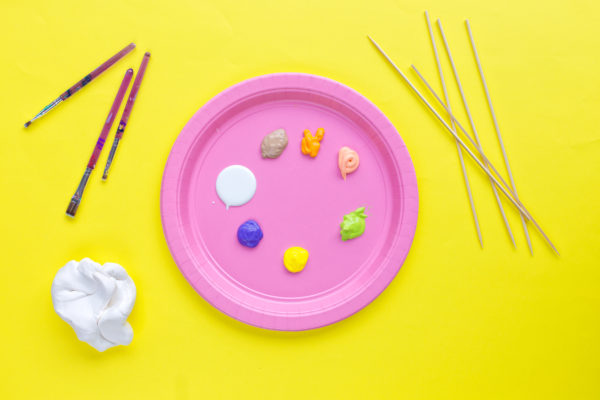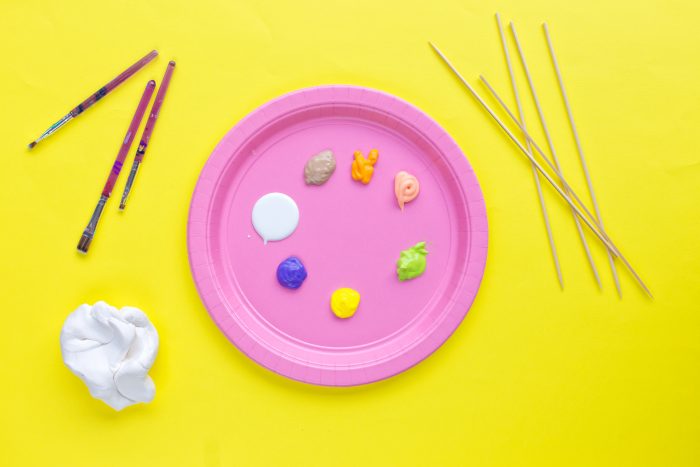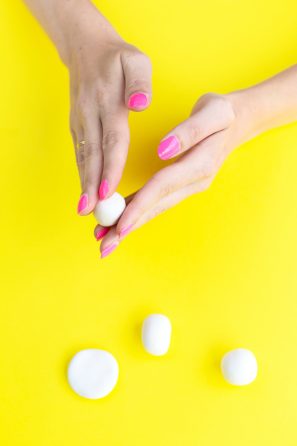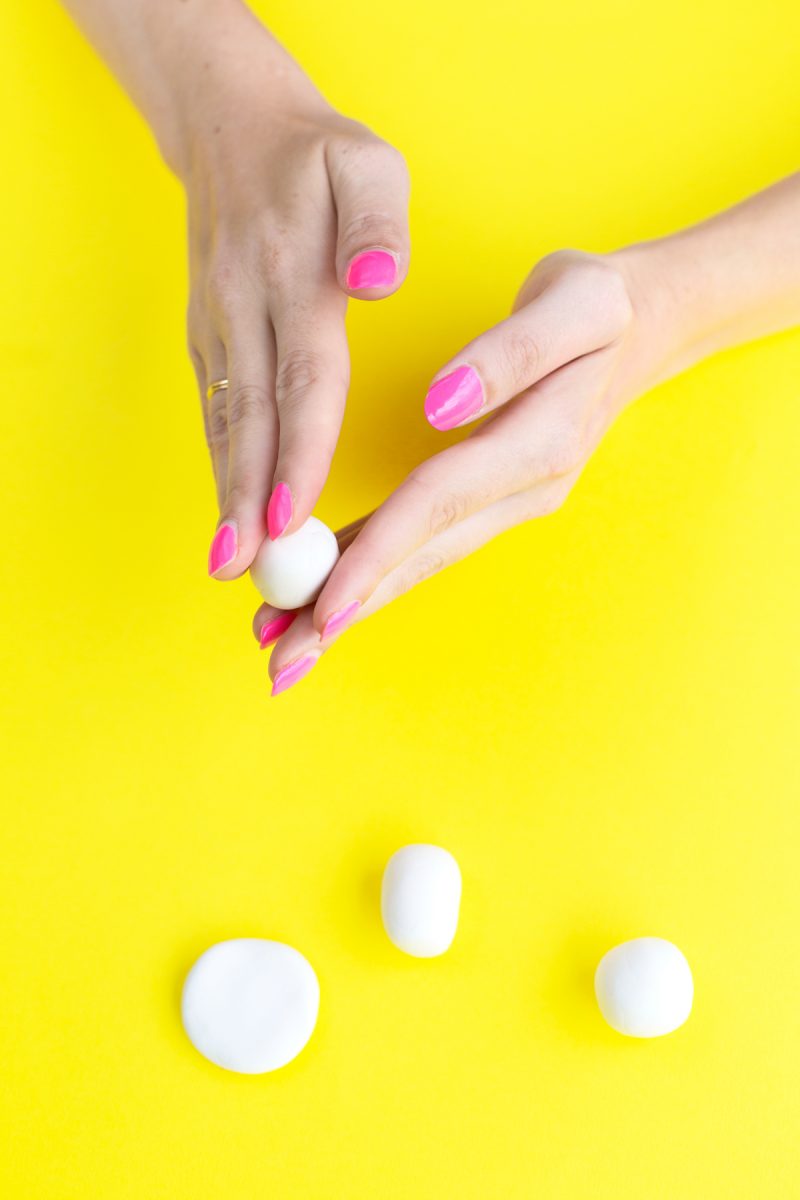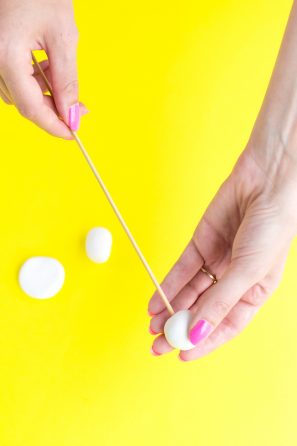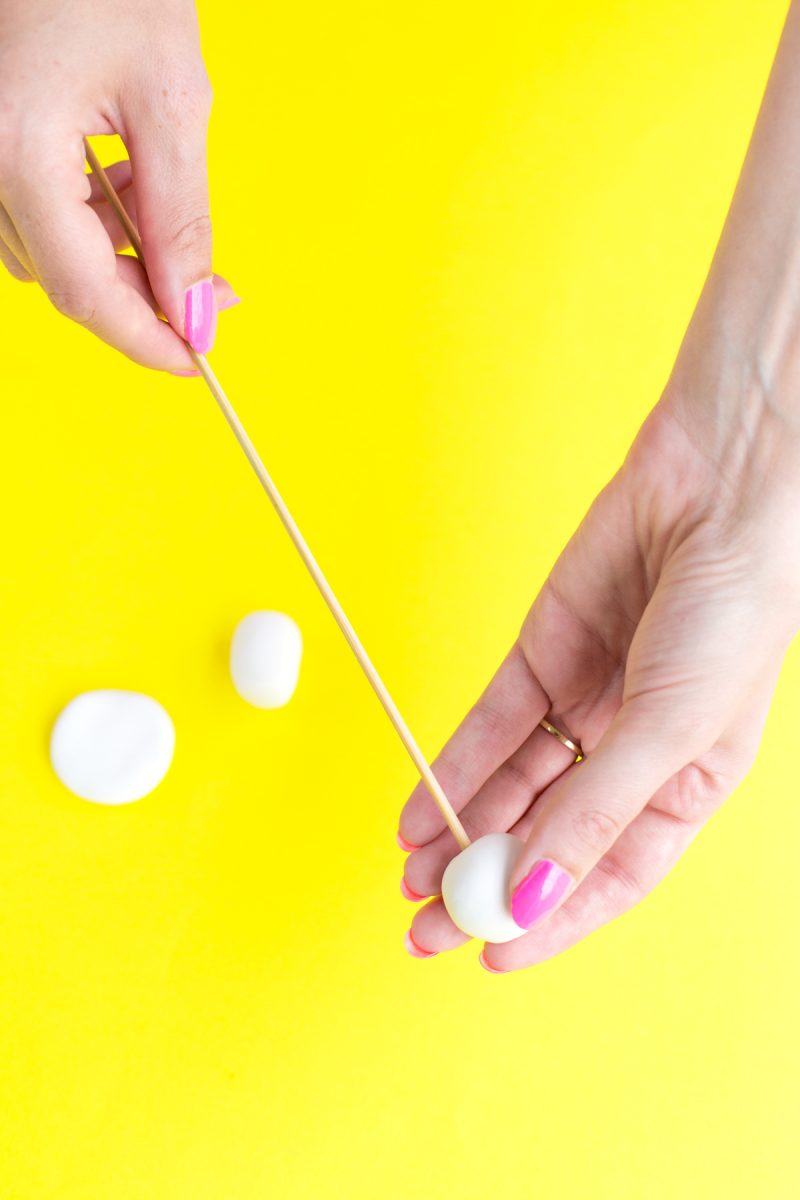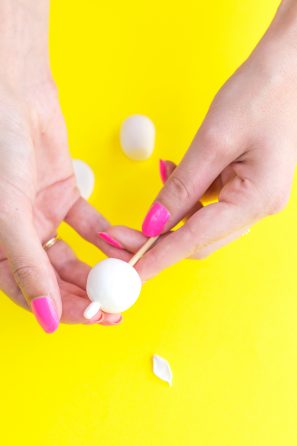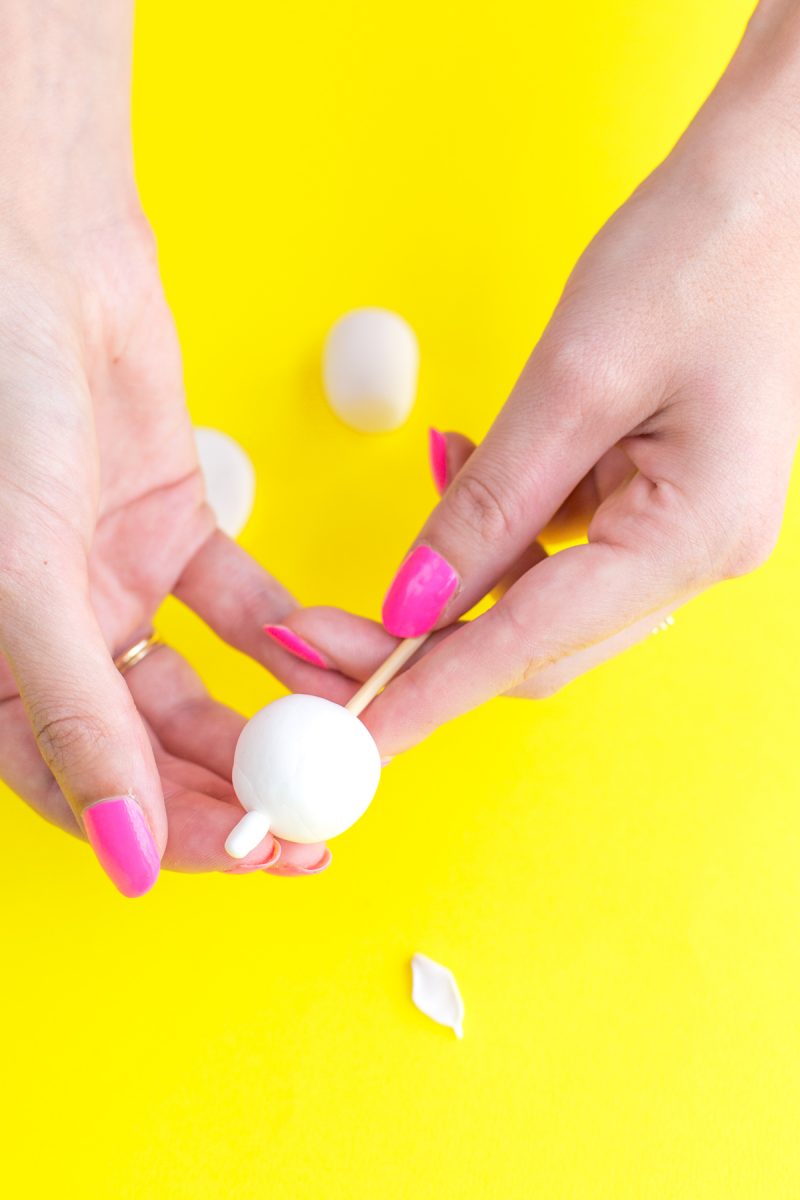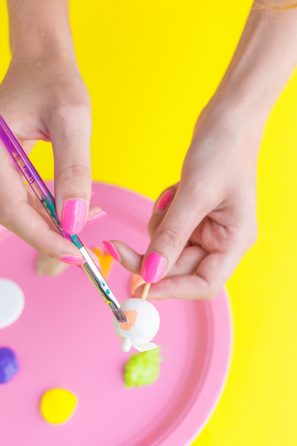 DIY Fruity Drink Stirrers
Total Time: 30-45 mins (+ Dry Time)
Supplies
Model Magic Clay
Bamboo Skewers
Craft Paint
Directions
1. Roll spheres (for peaches and plums), ovals (for pineapple) and/or flat disks for orange slices out of clay.
2. Carefully press the shapes onto the pointed end of bamboo skewers.
3. For the fruits that require stems, roll a very tiny "tube" of clay take very tiny amounts of clay and press it on top of the sphere. For the fruits that require leaves, press a very small amount of clay into a flat tear drop shape. Then pinch the pointed end of the tear drop to form a dimensional leaf shape. For the pineapple, do this with 4 slightly larger ovals and then four smaller ones. Than press the bottom of them all together and adhere to the top of the oval.
4. Let dry completely.
5. Paint as desired and let dry again!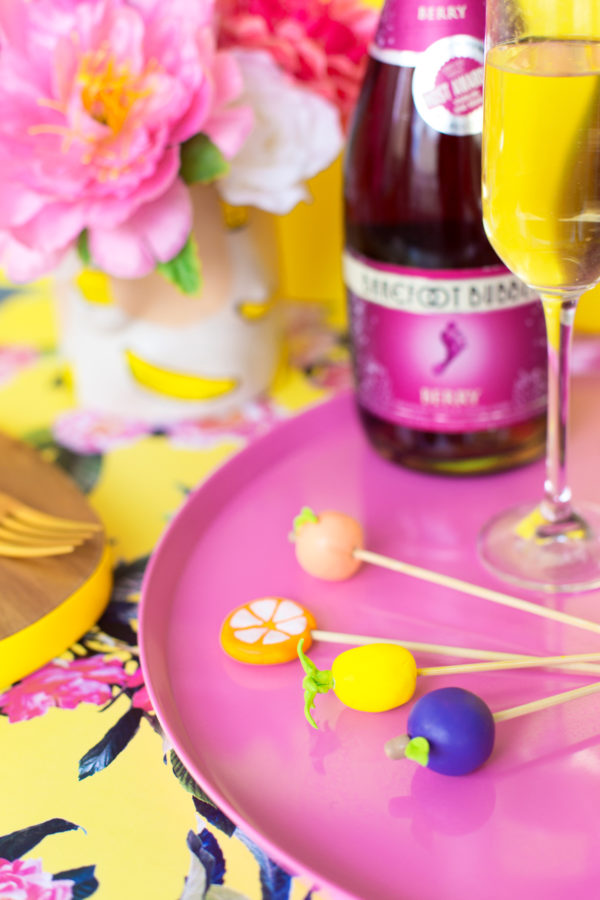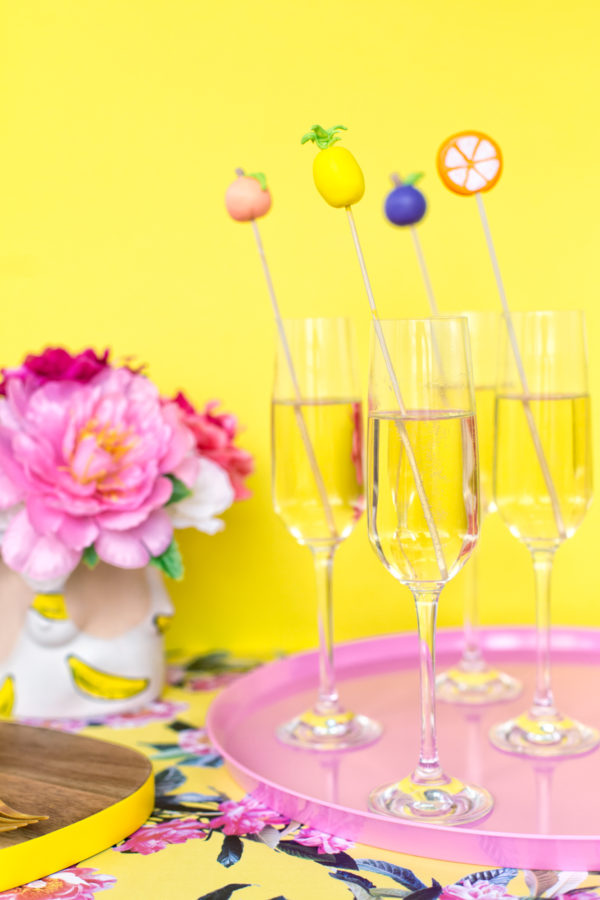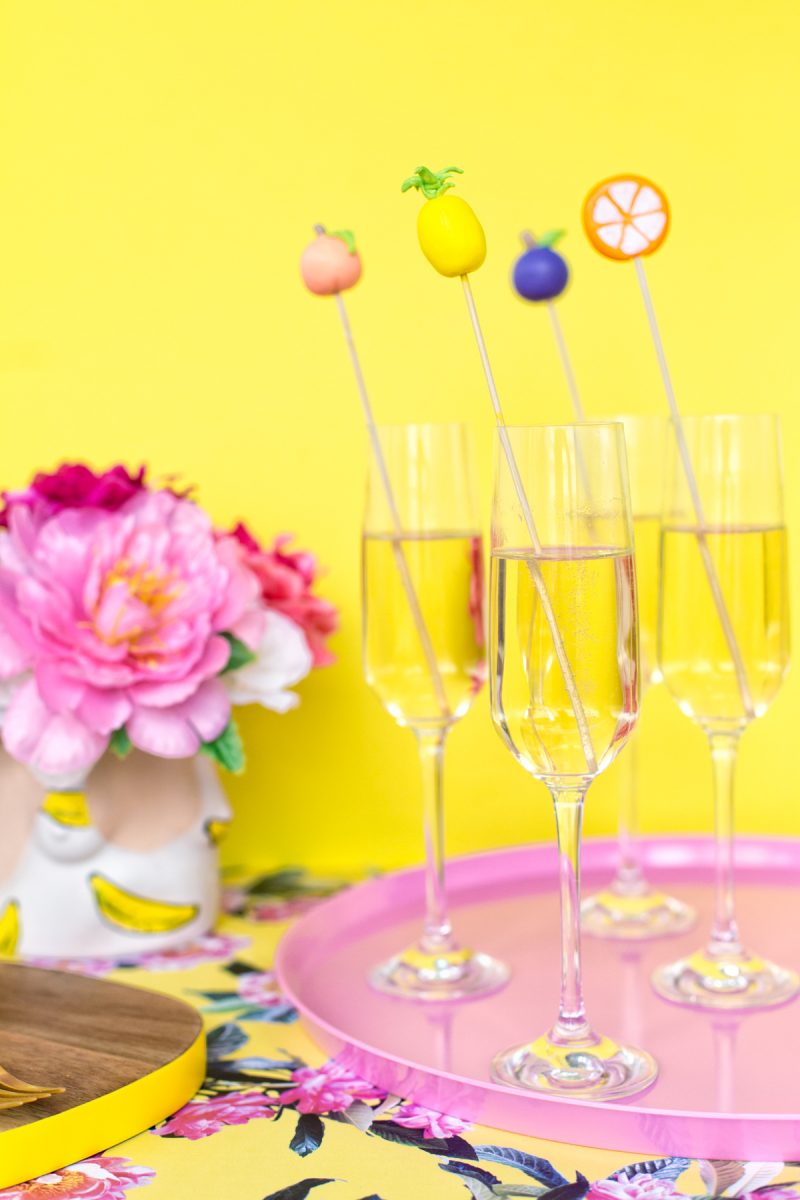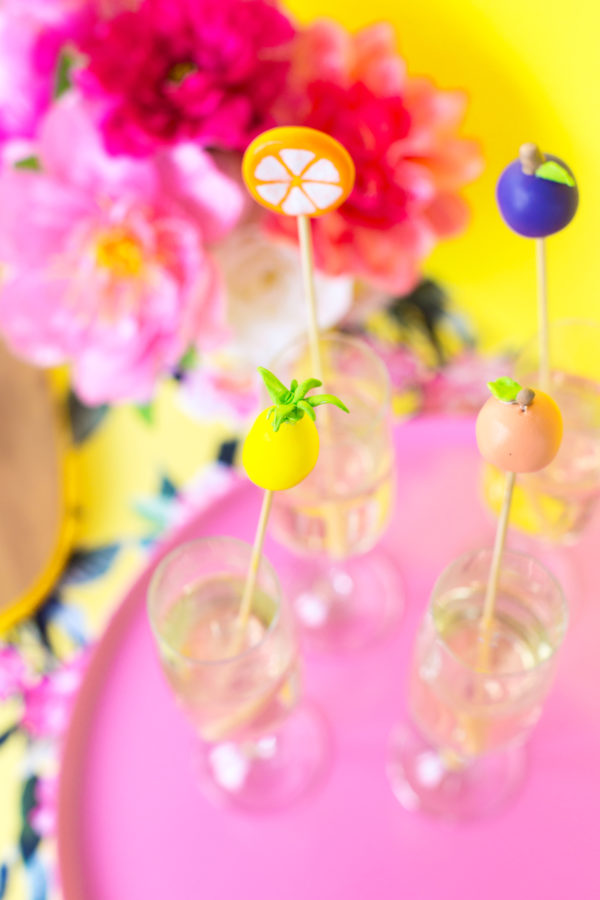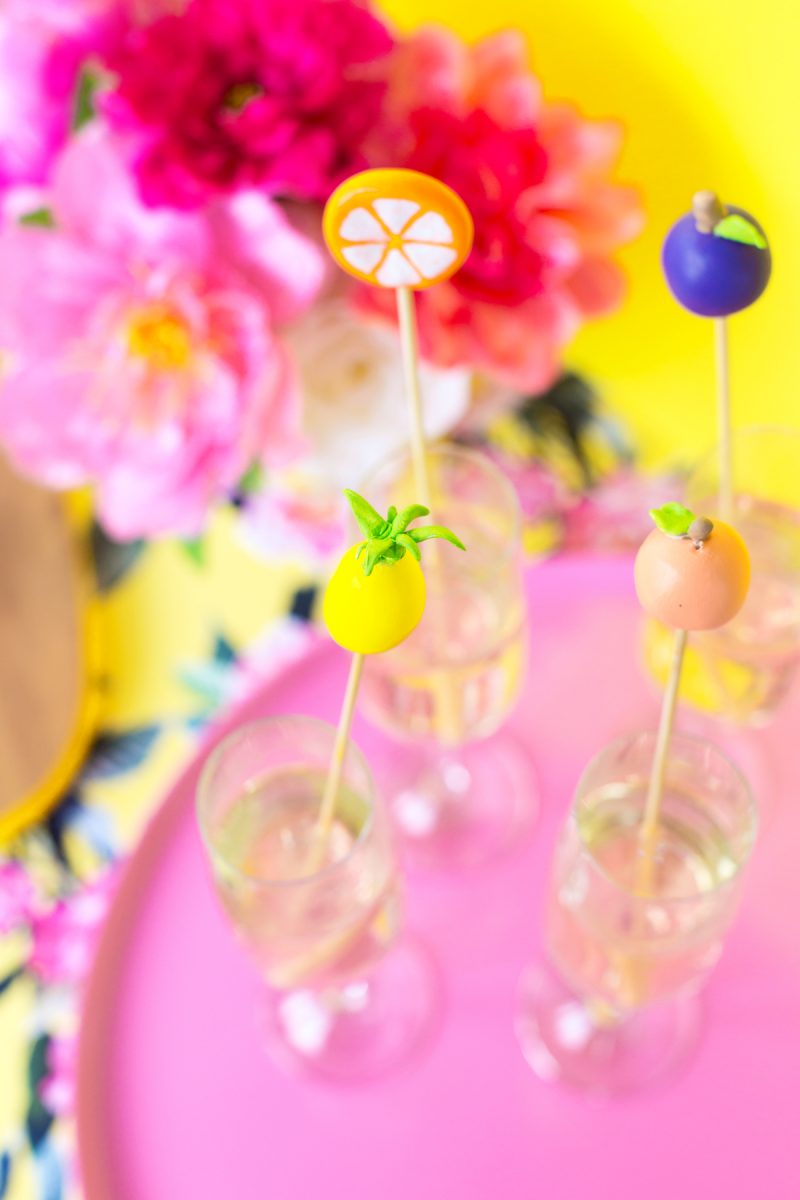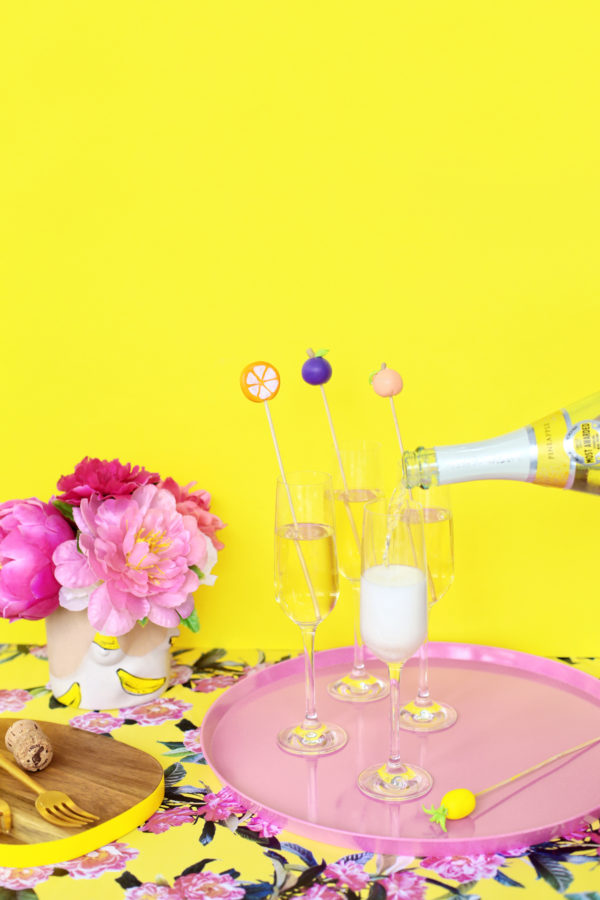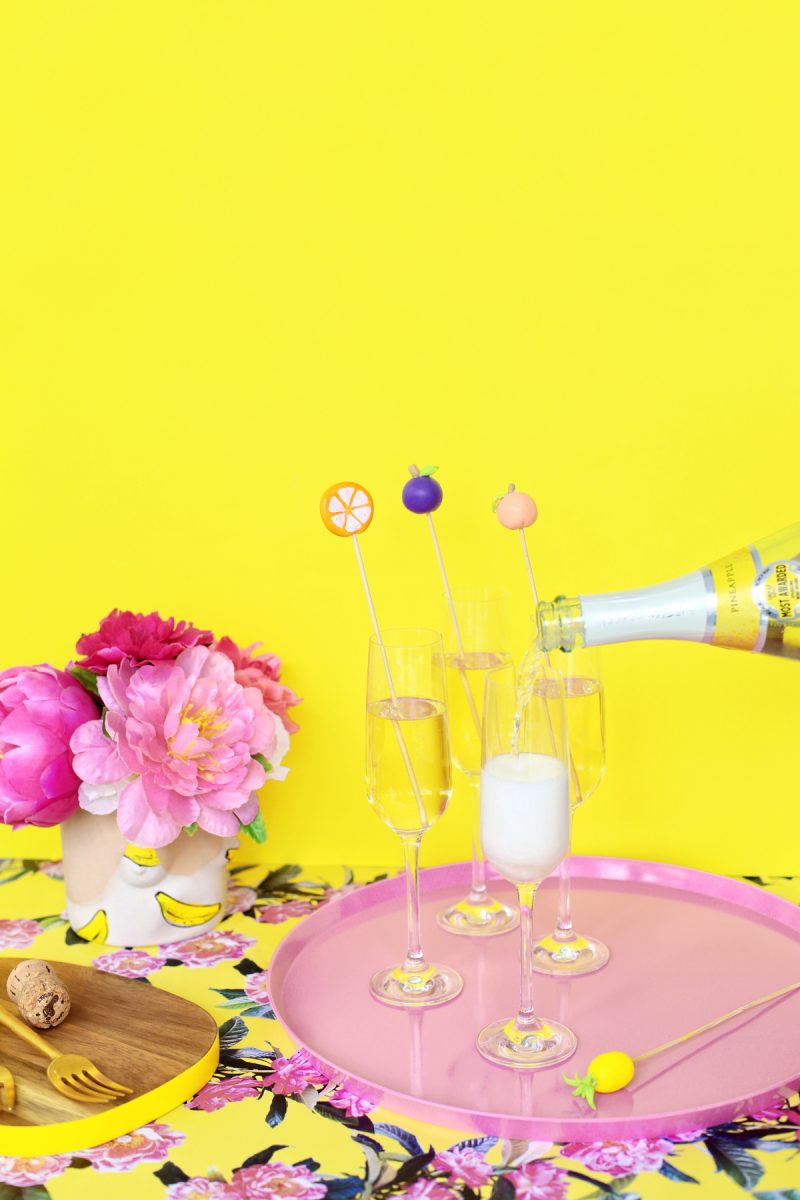 Photos by Jeff Mindell
If you were all "Ok, summer, I'm done with you.. JK DON'T EVER LEAVE ME I LOVE YOU!" like I was, well, I just found your weekend project and beverage. Wham. Bam. BOOM! You're welcome. 😉
This post was created in partnership with Barefoot Bubbly. All content and opinions are that of my own! Thank you for supporting the sponsors that keep the Studio DIY party going! Read more about my editorial policies here.