FOR THE 2014 FREE PRINTABLE SUPER BOWL BINGO, CLICK HERE!
2013 Super Bowl Bingo right here!
Who's hosting a Super Bowl party this weekend!? You've got the chips, the dip, the beer… but what about a little something to keep the kids (and kids at heart) entertained? I thought playing a Super Bowl themed round of Bingo would be a great way to keep them entertained (and quiet) throughout the game. Kids (and adults!) will have to look for the symbols and the football players numbers in both the game and the commercials. The first to spot five in a row, wins! You can download the Super Bowl Bingo boards right here. There are 10 of them so everyone can have their very own!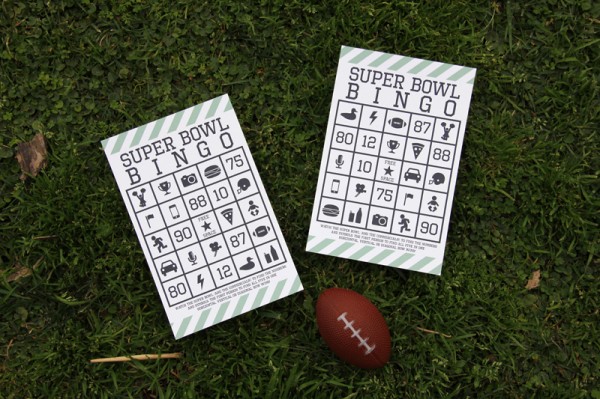 Simply print out the boards and cut them out. You can use just about anything for bingo pieces, though I prefer the edible kind. I used candies here but mini pretzels would be a great option too! You can provide fun little prizes, like mini footballs or special desserts for the winners.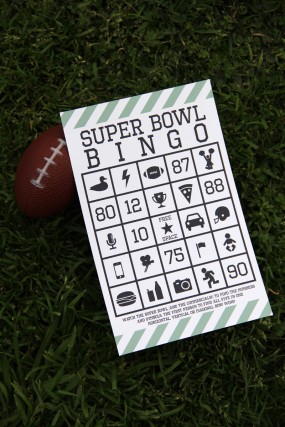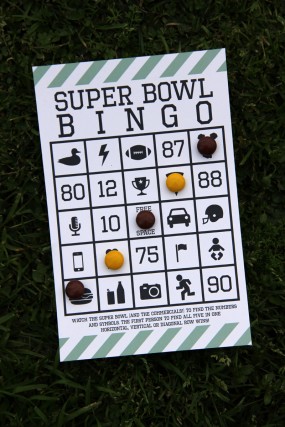 All Photos by Jeff Mindell Photography
Download your Super Bowl Bingo boards right here!
Happy watching, and playing! I'll be back later today with a little something to keep those of you who watch the Super Bowl mostly for the commercials… like me. Stay tuned!

Looking for more free printables? Check out the Free DIY Downloads section right here!
*All symbols from the Super Bowl Bingo boards are from The Noun Project collection.