Now I may come from a very athletic, sports-crazy family, but somehow I missed that gene. I like a good football game now and then but, well, I like the Super Bowl a heck of a lot more for the commercials! E*Trade and Google are my personal favorites of the past, but we won't get into that… Since I have an inkling there's a lot of you like me out there, I thought it would be fun to have a more formal way to voice your opinions on those commercials. Hello commercial rating signs. Rate commercials one (the worst) through five (the best), or just a "?" for those that you really have no idea what they were advertising. Keep reading for the free printables, and how to put them together and get to criticizing.. from your couch!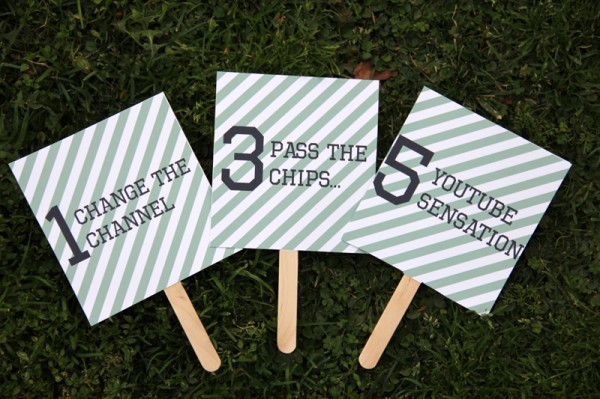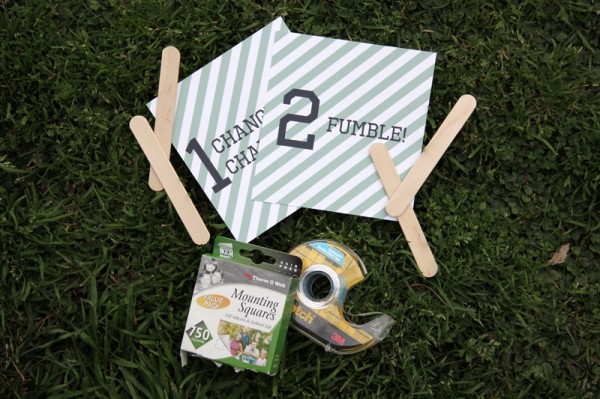 Supply List:
Commercial Rating Sign Printables
X-acto knife and ruler (or, alternatively, scissors)
Popsicle Sticks
Double stick tape, mounting squares, glue dots or glue (Whatever you have on hand!)
To make:
Cut out the signs (You can either cut down the center of each or fold them in half). Each sign will have one number on the front and another on the back. Using your adhesive method of choice (Mine were these mounting squares that I use for just about everything!), attach the popsicle stick to the back of one number sign. Attaching the facing number with adhesive, sandwiching the popsicle stick in between. Voila!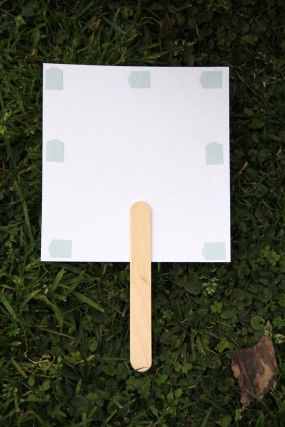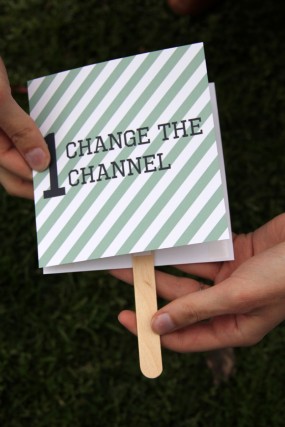 Now all you have to do is sit down and get to rating on Super Bowl Sunday. Is the new Volkswagen commercial another Youtube Sensation? Is the always controversial Go Daddy ad a snoozefest? Pass the chips… Everyone will know what you think about this years big spending ads, and I'd say some of these ratings could probably apply to the football plays too…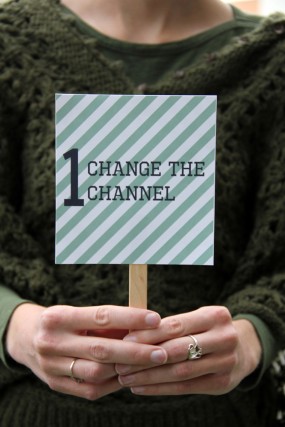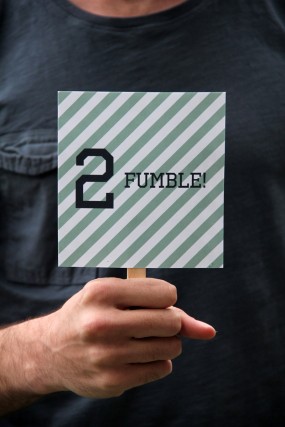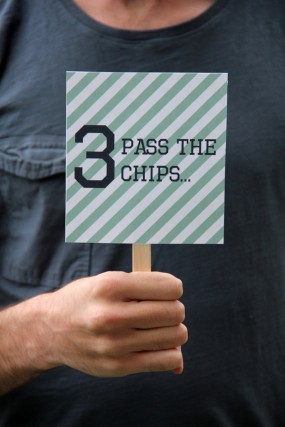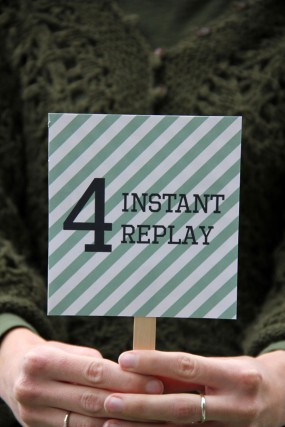 All Photos by Jeff Mindell Photography
Don't forget to print your signs right here!
Looking for more free printables? Check out the Free DIY Downloads section right here!