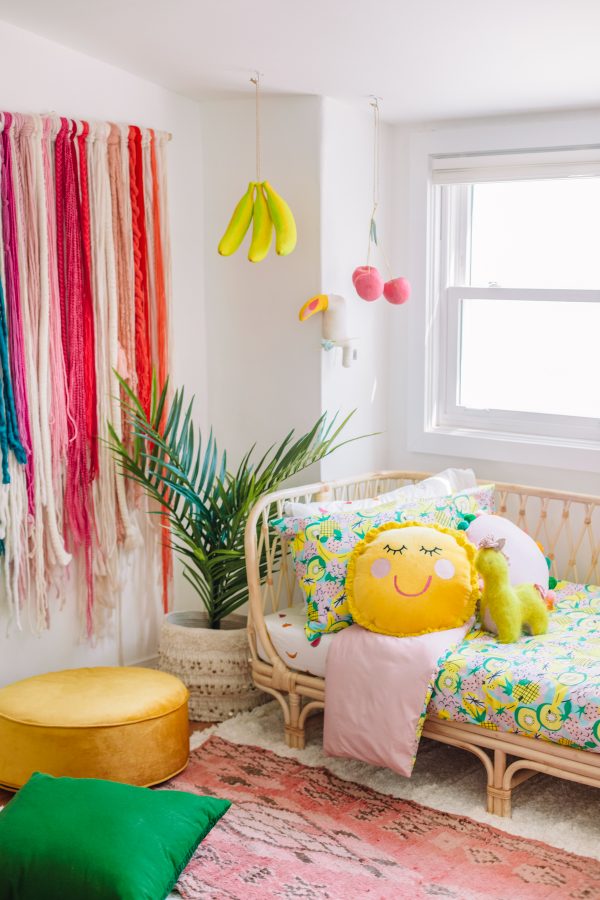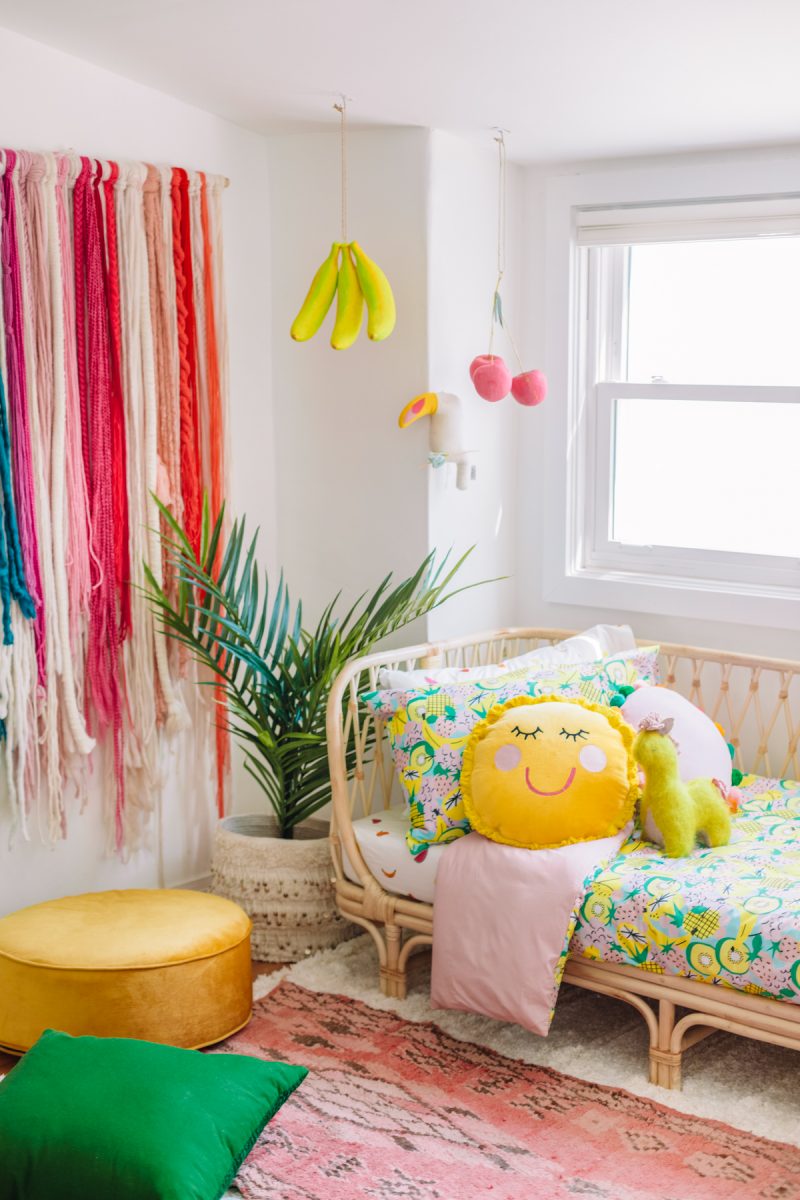 Anyone else have a room in their house that's doing double duty? Perhaps you have an office that doubles as a guest room? A playroom that doubles as a sleepover hang out space? Or in our case, our second bedroom is slated to become a combined nursery and guest room.
That launched me on a year long mission searching for the best trundle beds, sofa beds and daybeds so we could accommodate guests in the most practical and efficient way possible.
If you're looking for something similar, there's quite a few boxes to check, isn't there? What's your budget? Do you want to sleep one person or two? How old are your typical guests? How much space do you have? What's your style?
So today, I rounded up 25 options in hopes of checking those boxes for all of you! There's lots of options out there, and at every price point. Take a look below to see some of my favorites, as well as some thoughts on the pros and cons of each type, too. Here we go!


1. Briar Sleeper Sofa | 2. House Trundle Bed | 3. BRIMNES Trundle Bed
4. Gray Sleeper Sofa | 5. Peacock Cabana Daybed | 6. Cane Daybed
7. White + Cane Daybed | 8. Charly Sleeper Sofa | 9. Jenny Lind Trundle Bed
10. Full Size Daybed | 11. Nora Queen Sleeper Sofa 12. House Frame Trundle Bed
Trundle Bed Pros and Cons
Trundle beds are a great option if you want access to a twin size bed at all times, but the ability to expand it to sleep two people when you have guests.
Ultimately, this is the choice we went with. (The BRIMNES bed, linked above!) In the early days of our son's life, we alternated nights and therefore slept in different beds/rooms, so having the option to have a twin set up at all times made sense for us.
That said, not all trundles are created equal. Some open up so that they make one king size bed (our choice), and others pull out so they have two twin size beds at different levels.
Keep in mind that older guests (like grandparents!) could struggle getting in and out of something very low to the ground or may need to get in and out of the bed in the night and don't want to be trapped on the "top" level.
Sofa Bed Pros and Cons
Sofa beds are awesome for spaces that double as living or working spaces, like a living room, playroom or office.
There's so many great color options and ways to completely customize them to the exact fabric, size and style you want. This definitely feels like the most substantial category if you're looking for options.
Many sofa beds can be harder and heavier to maneuver, due to the mechanics of the bed functionality, so keep that in mind if you live in a place that is hard to access or move furniture in and out of.
Also, be sure to read reviews or test out the bed if you get a chance, not all are created equal! If you have the room, you can always get a mattress pad to store separately and use atop the mattress provided for guests.
Daybed Pros and Cons
Daybeds, in my opinion, are the prettiest and most fun. Why are daybeds so intriguing!? Perhaps, because I have such a soft spot for rattan.
Daybeds create a great spot for lounging, reading and sleeping all in one. It's great if you only need to sleep one person most times, perhaps a single grandparent or sibling.
The biggest downside, of course, is most daybeds are only twin size and therefore not practical if you have couples or multiple guests frequenting your house. I did find one full size daybed (number 10 above!) which is awesome, but requires a lot of space!


Lead photo by Jeff Mindell | Graphic by Meagan Knight for Studio DIY
1. Avalon Rattan Daybed | 2. Fiji Rattan Daybed | 3. HEMNES Trundle Bed
4. Queen Sleeper Sofa | 5. UTAKER Stackble Pine Beds | 6. VALLENTUNA Sleeper Module
7. Customizable Trundle Sleeper Sofa | 8. Wood Trundle Daybed
9. Mint Sleeper Sofa | 10. Neutral Trundle Daybed
11. Calliope Rattan Daybed | 12. Convertible Sleeper Daybed | 13. Custom Upholstered Trundle Bed
Do you have a trundle, sofa bed or daybed in your home? Do you love it or hate it? Why did you pick the one you did!? Would love to hear!
These multifunctional beds are so convenient for small spaces and I love that you can get them within pretty much any budget. But there are definitely always pros and cons to each!