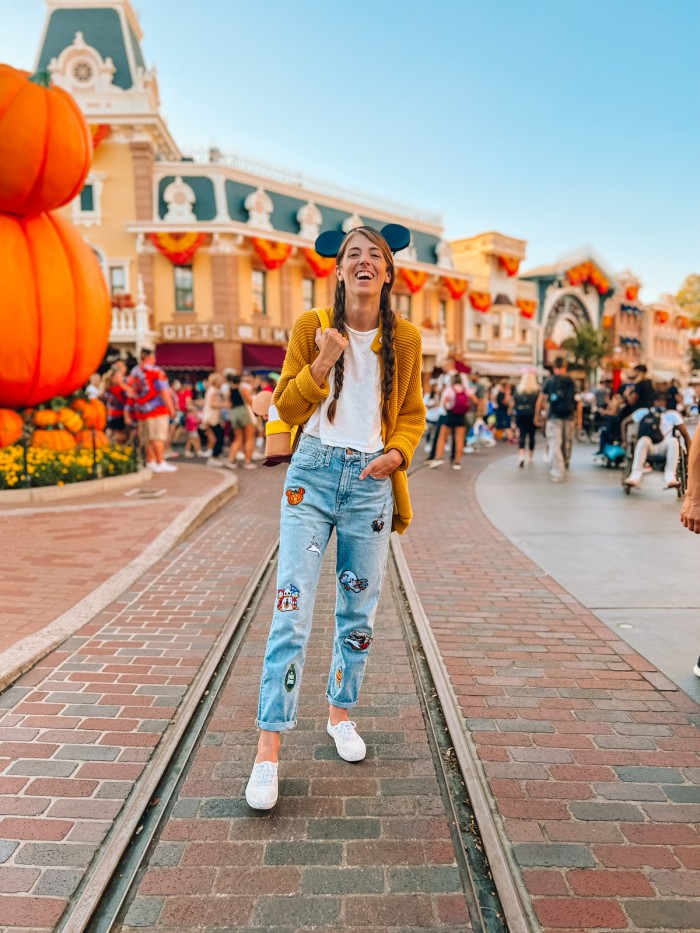 Every year, we make an annual trip to Disneyland to see it decked out for Halloween Time. It's one of the most magical times to visit Disneyland, if you ask me. For this trip, I wanted a fun mommy and me Disney outfit for my little guy and I to wear and decided to get creative and make us our own Halloween Disney denim pieces!
I scoured Etsy and eBay for some amazing spooky Disney themed patches and created a pair of jeans for me, and a jean jacket for my son! It was quite easy to pull together, and I've linked all the patches we found here so it'll be even easier if you want to give it a try! I love that these pieces are totally one-of-a-kind and something we can keep forever. Patches would make a great gift for Disney lovers, too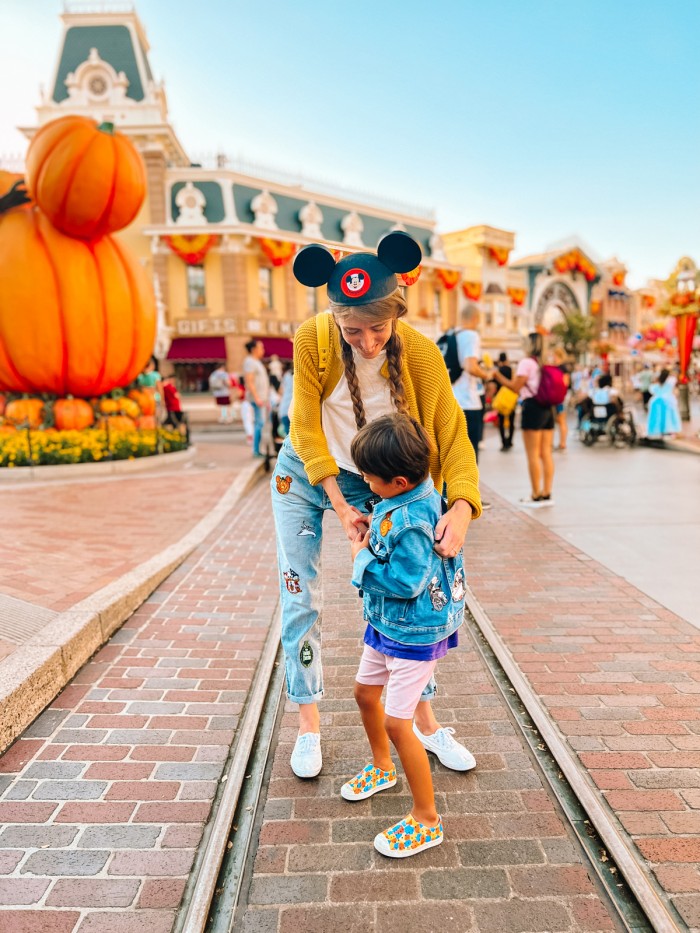 How To Attach Patches to Denim
There are three ways to attach patches to denim jackets or jeans:
Iron-on
If your patch is an iron-on patch, the quickest way to attach them to your jeans is by doing just that, ironing them on. Your patch may come with instructions but if not, here's how:
Set your iron to the hottest setting.
Place the patch where you would like it to be on your denim. Lay a thin cloth over it, like a tea towel, to protect the patch.
Press your iron on top of the patch and cloth for 40-60 seconds.
Flip your garment over and iron the back for an additional 30-40 seconds.
Repeat if any edges are still lifting off the garment.
The one down side to ironing your patches on is the adhesive has a tendency to weaken over time. Be sure the patches are securely attached before wearing.
Machine sewing
If you have a sewing machine, sewing your patches on is the most secure way to attach them. This is perfect for a jean jacket. However, if you're doing a pair of skinny jeans, machine stitching a patch onto the middle of a pant leg is quite difficult depending on your sewing machine.
Use a thread the same color as the background of your patch and stitch right along the outer stitch line of the patch.
Hand sewing
Hand sewing is equally as secure when done correctly, and much easier to do on the leg of a pair of jeans.
Use a thread the same color as the background of your patch and back stitch right along the outer stitch line of the patch.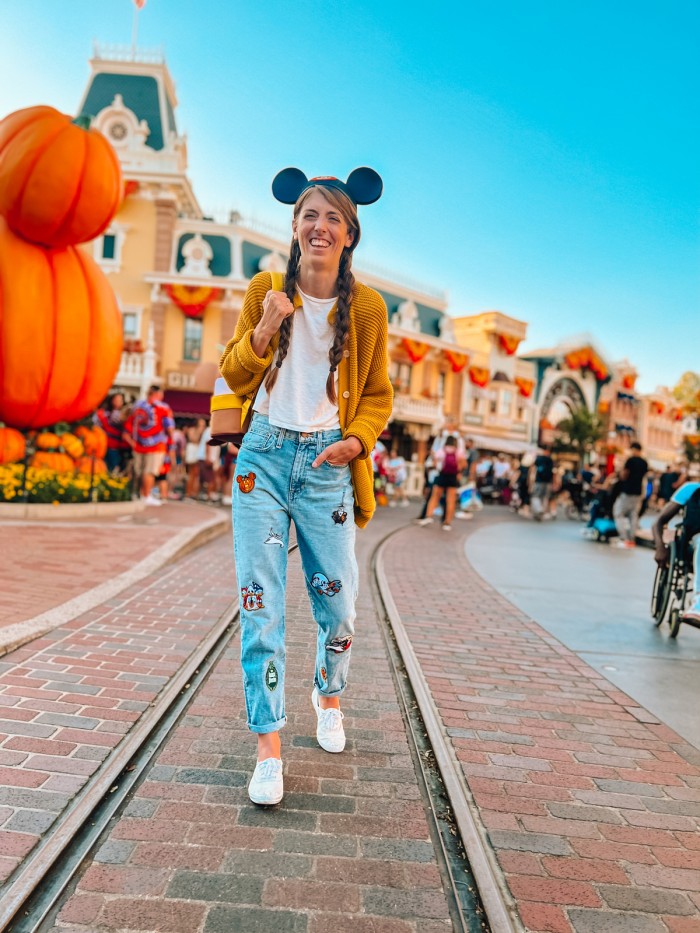 What denim pieces should I use?
For this project, I used this child's jean jacket and an older (no longer sold) version of these jeans.
I liked using a light to medium wash denim because it allowed the colors of the patches to pop more.
Since this is a holiday specific project, try searching Poshmark, a Buy Nothing group, thrift store or other second hand shop for items to use! It's also a great use for an old piece of denim that has a stain because you can cover up spots with the patches!
If you're making something for a child, consider sizing up one or two sizes to get more wear. I purchased a jacket two sizes bigger than my son's size and just rolled up the cuffs. This way, he'll be able to wear it for several years!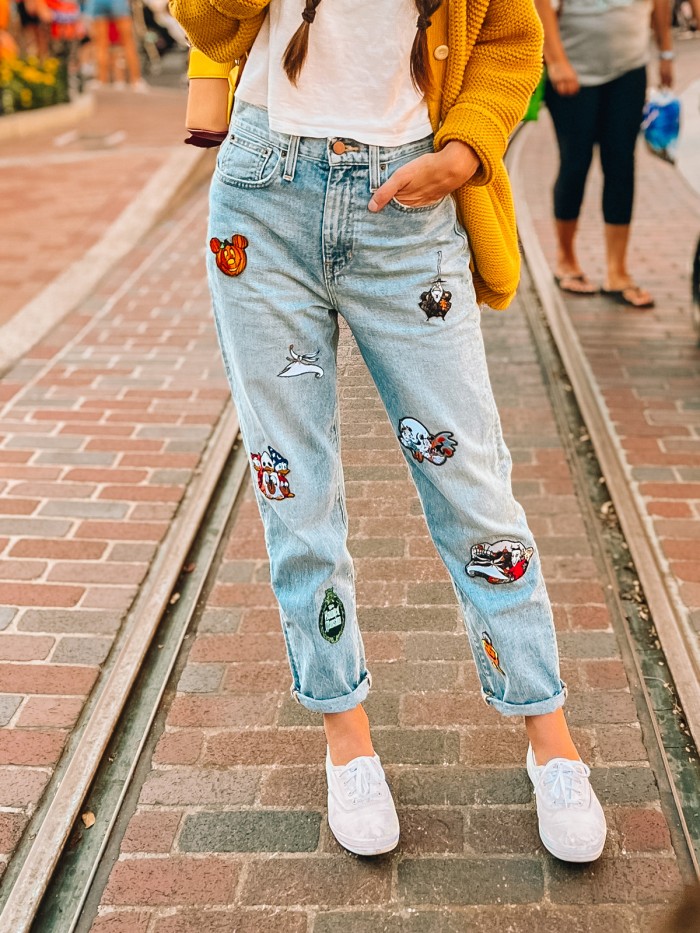 Disney & Pixar Character Patches for Halloween
Here are some of our favorite Disney patches featuring everyone's favorite characters for the Halloween season: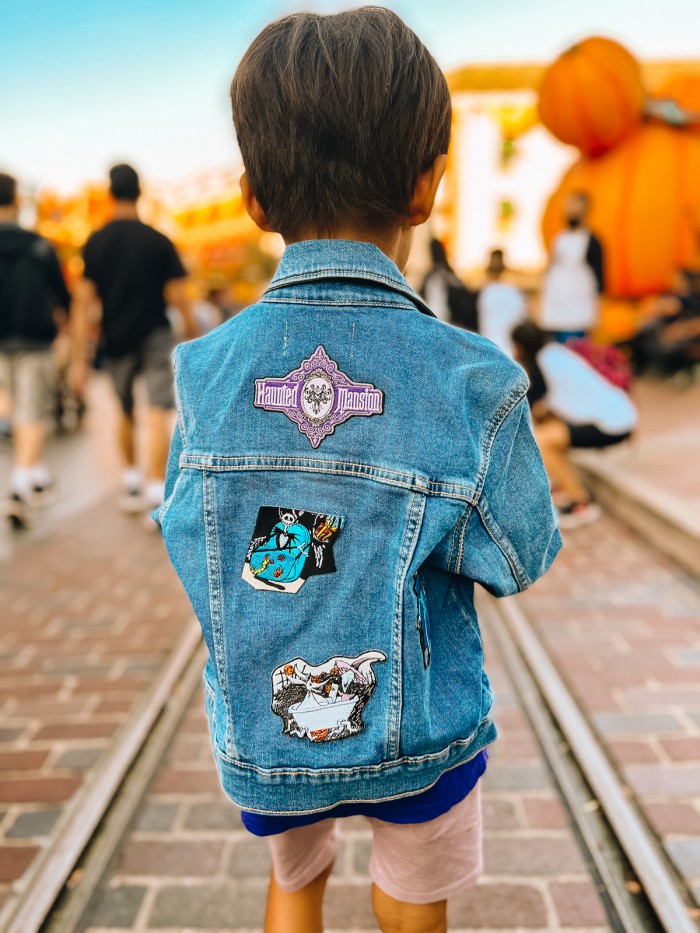 Haunted Mansion & Nightmare Before Christmas Patches
Haunted Mansion and the Nightmare Before Christmas are Halloween staples. Here are some patches featuring those spooky icons: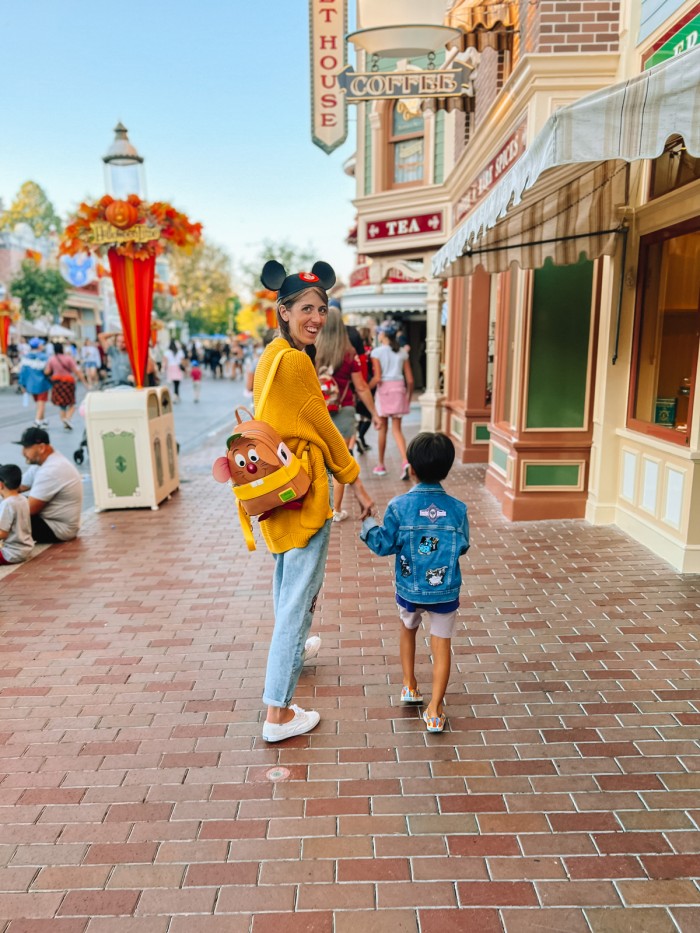 More DIY Disney Halloween Ideas
Happy Halloween!