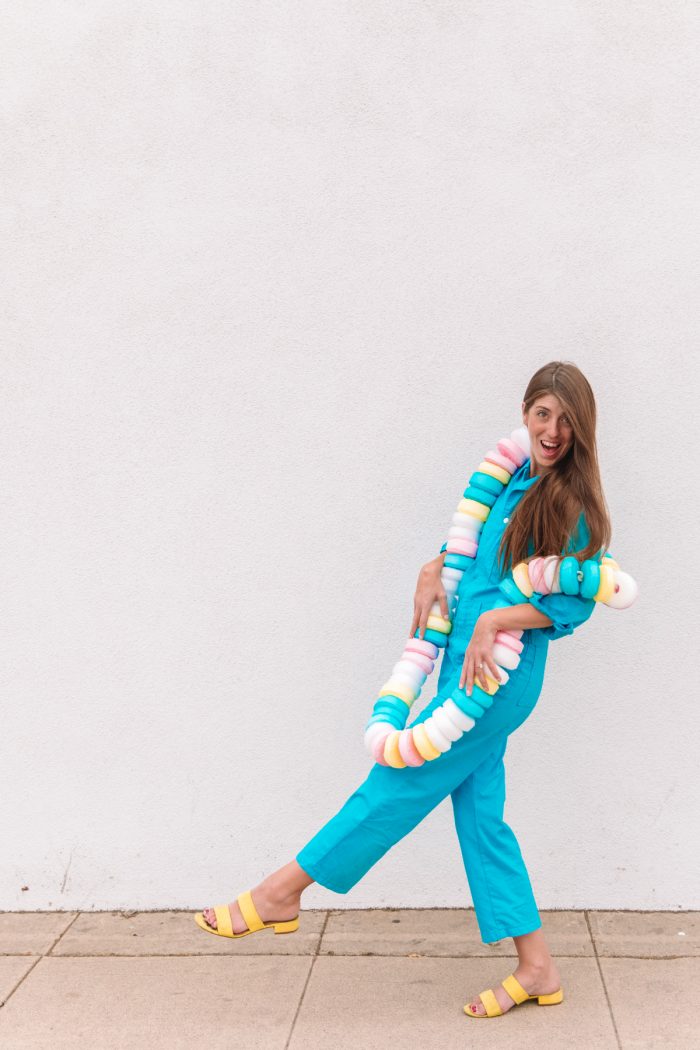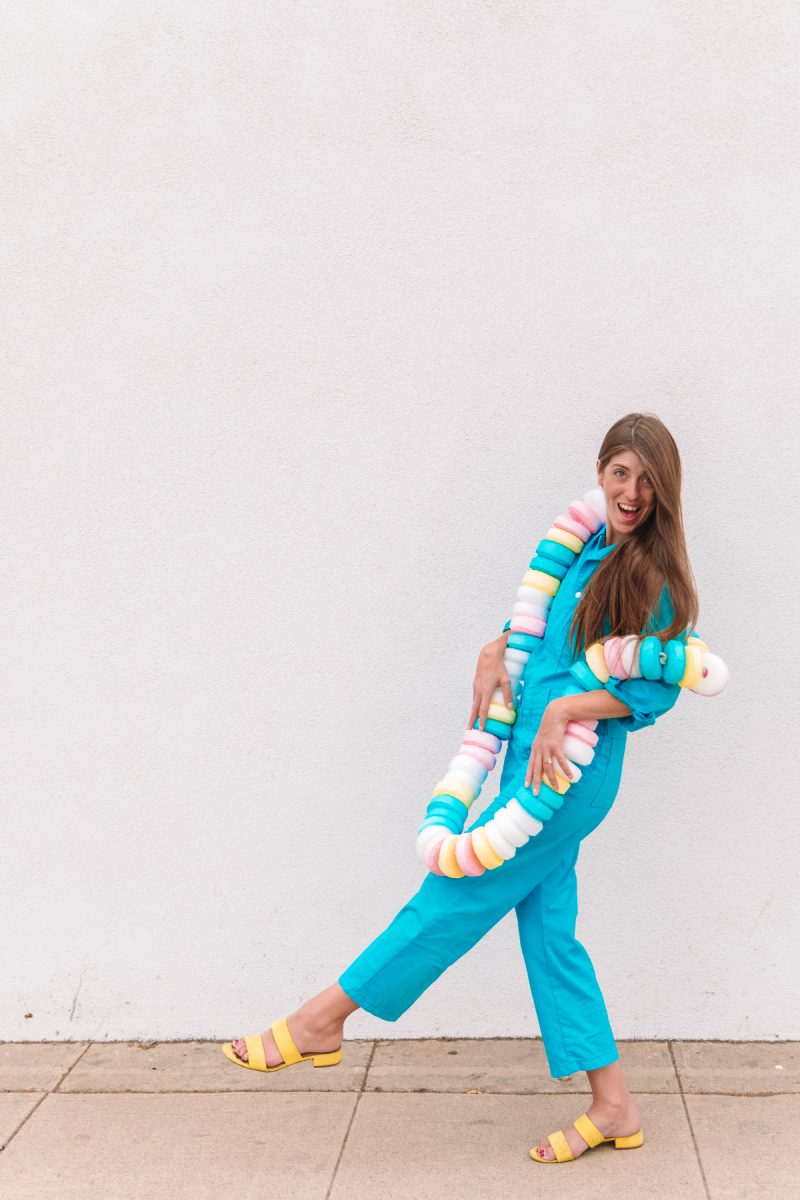 If you want a costume you can throw on as easily as a feather boa around your neck, this DIY costume is for you! Try this DIY candy necklace costume!!!
If you have some tired pool noodles from a few too many summers in the sun, this is a great way to reuse them because you can just paint them and give 'em a whole new life as a costume!
Plus, I'll share a great way to turn this into a couples or family costume by adding a sweet tooth and other candy costumes to the mix!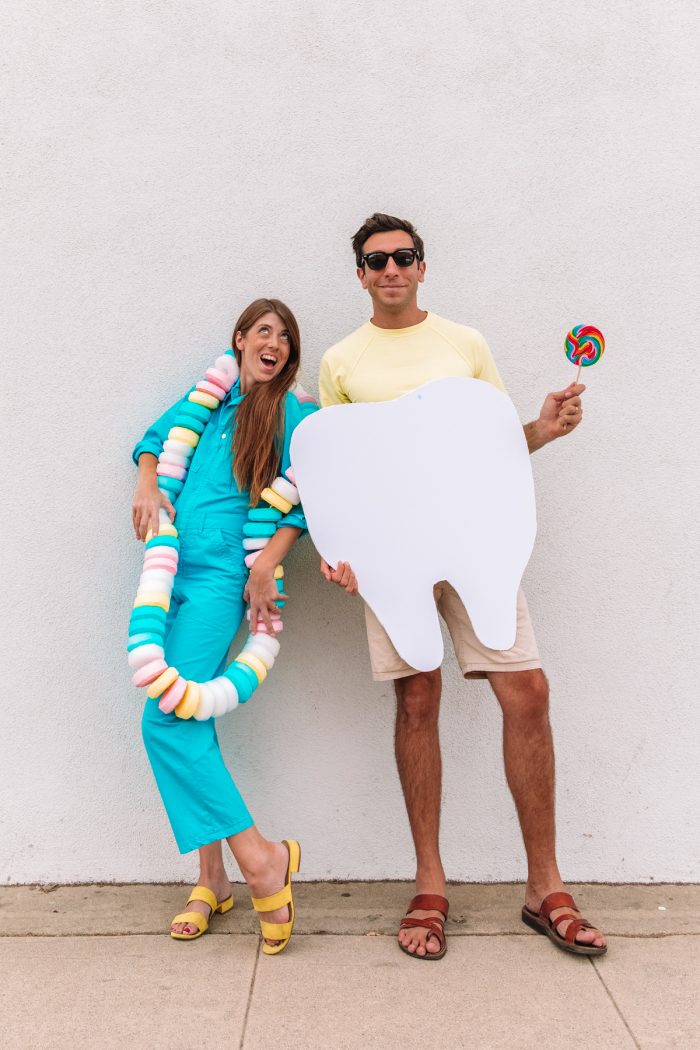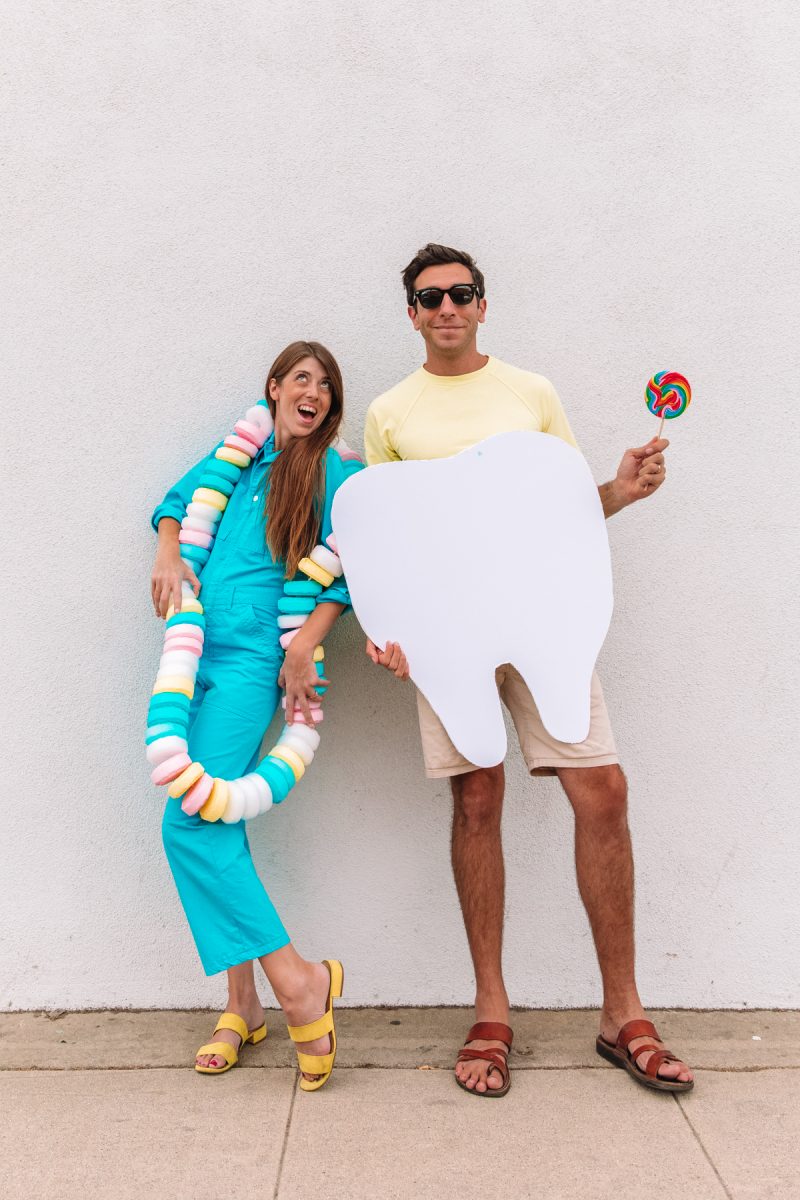 Supplies You'll Need
For the Candy Necklace:
For the Sweet Tooth: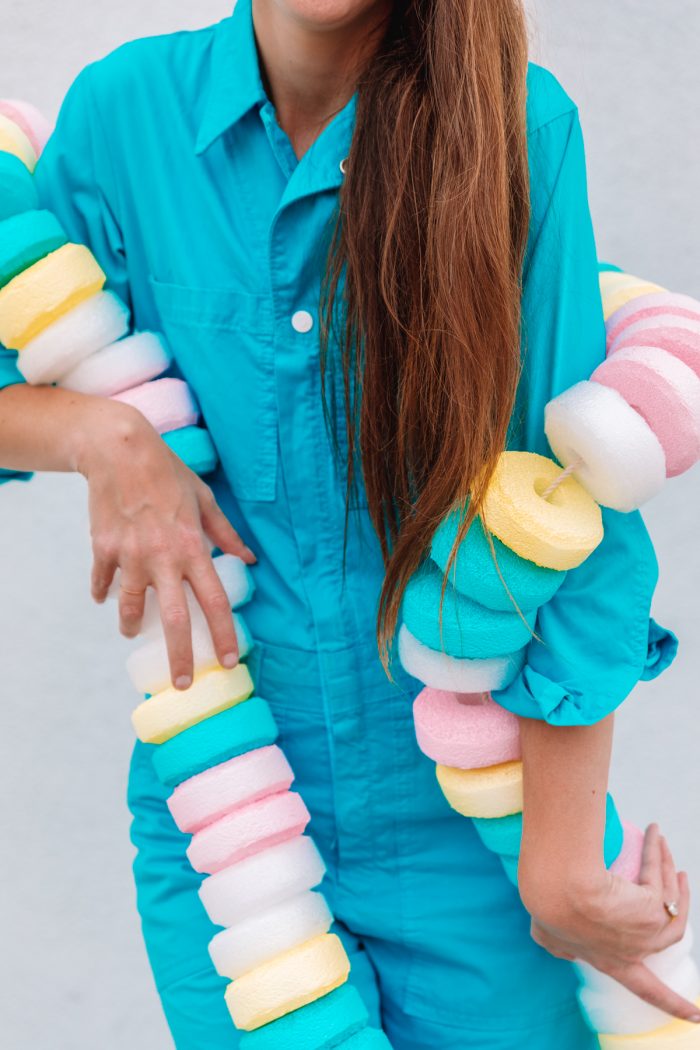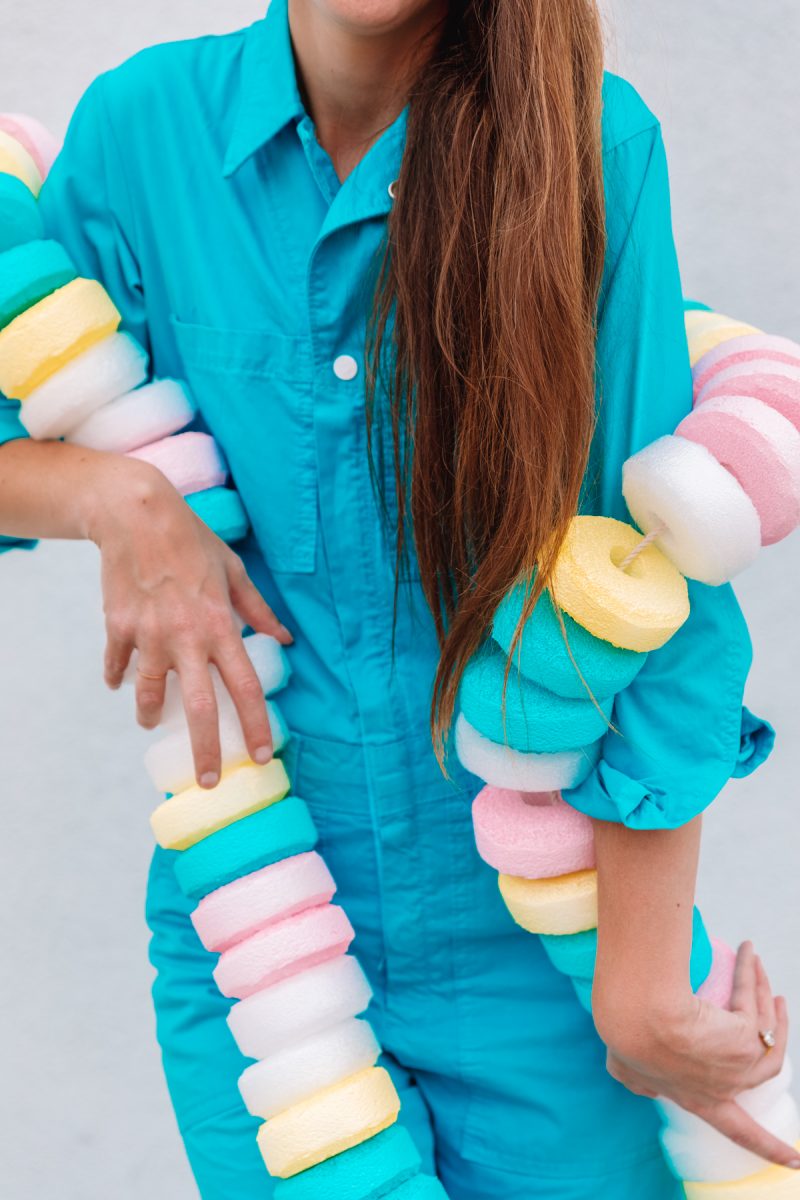 How To Make A Candy Necklace Costume
Carefully use a box cutter or knife to cut your pool noodles into 2-3″ wide sections.
Cut around the edges of each section you just cut at a diagonal. This forms that little ridge that the candy on a candy necklace has!
Separate them out into four equal groups and spray paint each group a different color. Spray one side, let dry in between, then flip and spray the other side! Make sure you're getting the sides as well. Let dry completely.
String them, sporadically, candy necklaces never have a strict pattern or order of colors, onto a piece of rope until you have the desired length. Cut and tie the two ends of the rope together!
You can simply wear it around your neck/arms like a boa, or you can tack it with some stitches through one of the candy pieces and through whatever shirt/outfit you're wearing so it stays permanently in one place. Then you can just snip off the thread later and have the outfit back to normal!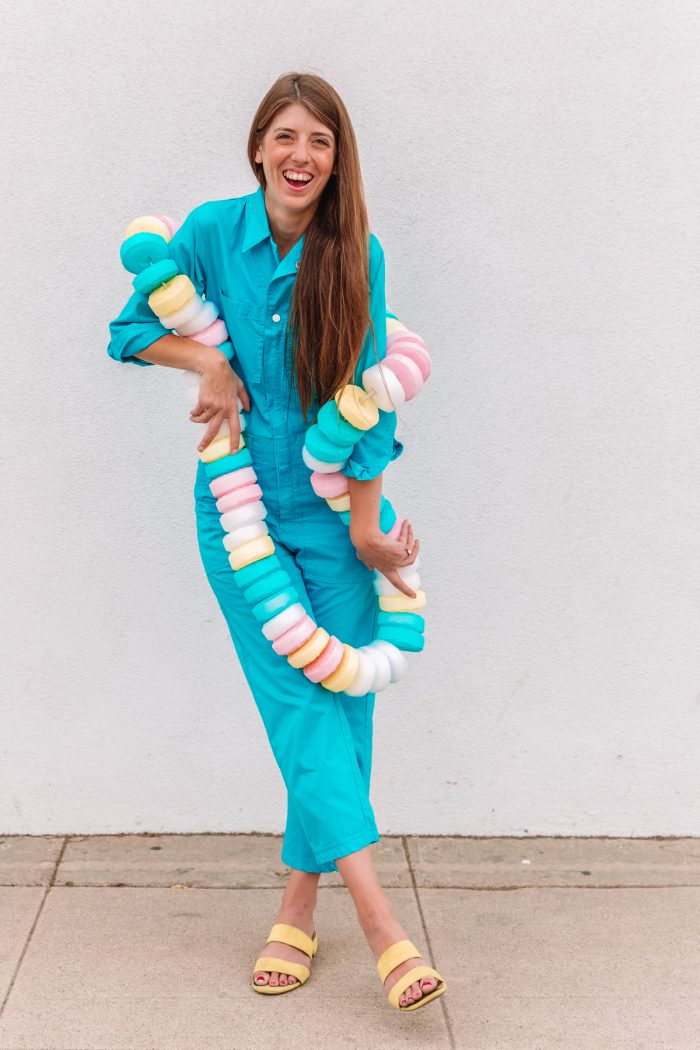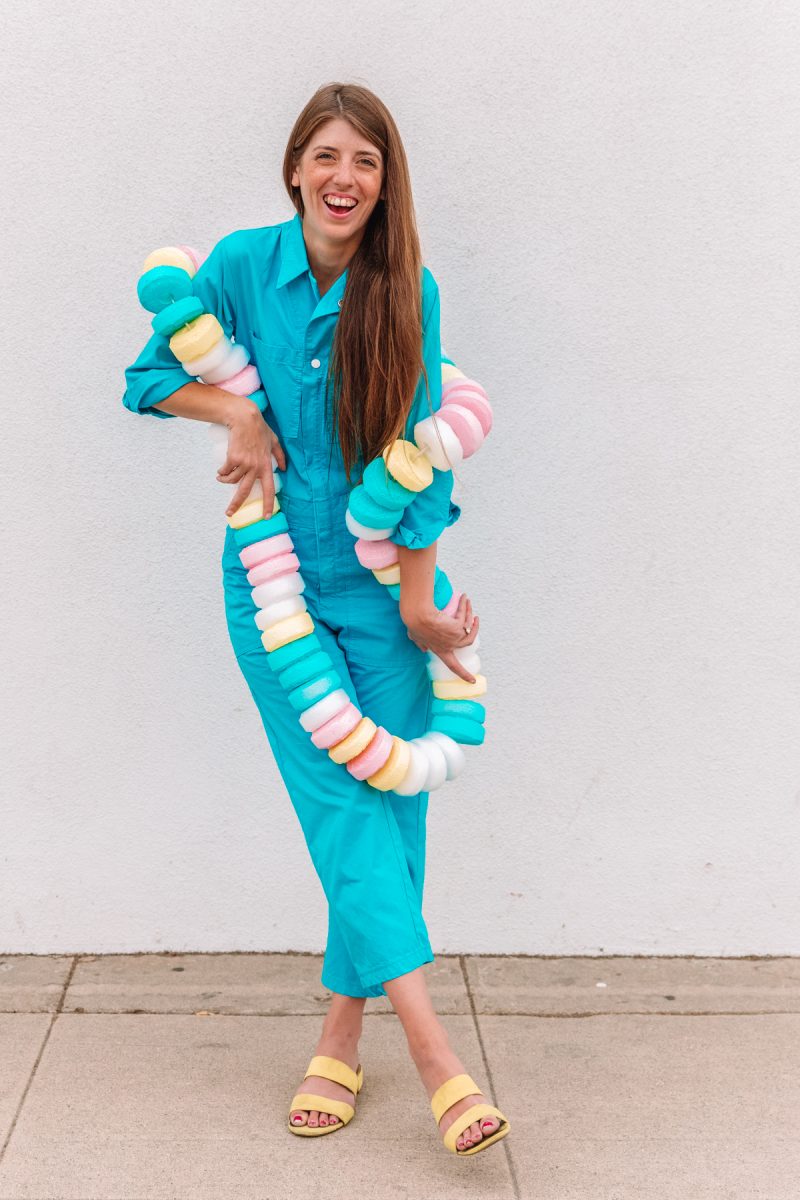 How To Make A Sweet Tooth Costume
Draw a tooth shape on your foam board.
Cut out the shape. It's best to use an x-acto knife and cut through the top layer of the board, and then go back over it to cut through the bottom layer.
Hot glue an elastic or ribbon to each side of the tooth to be worn around the back of the neck.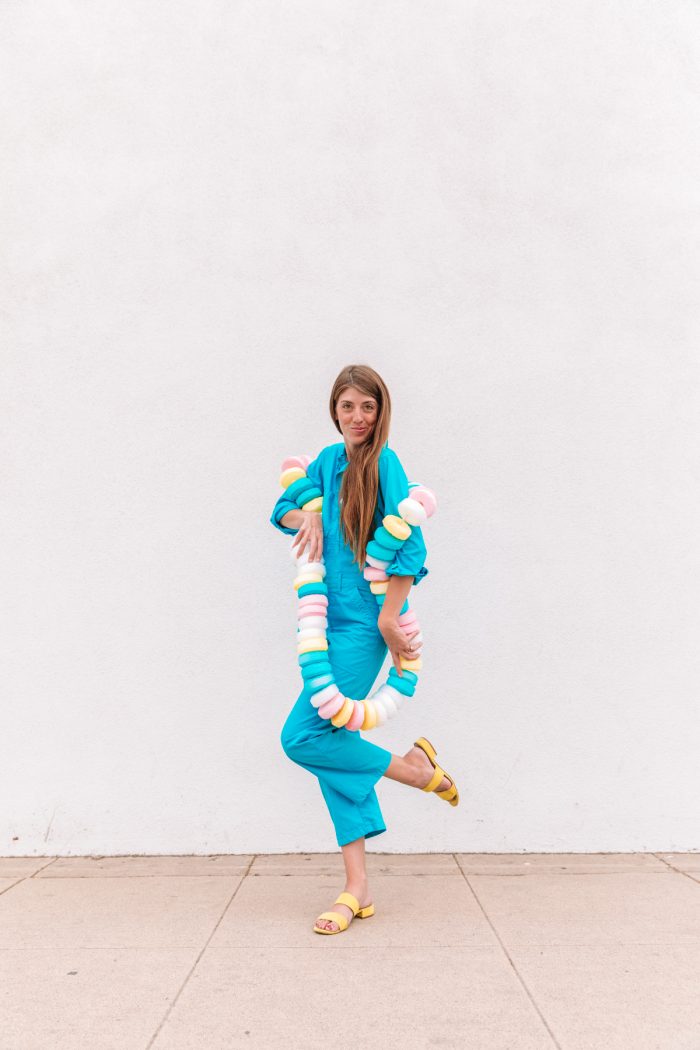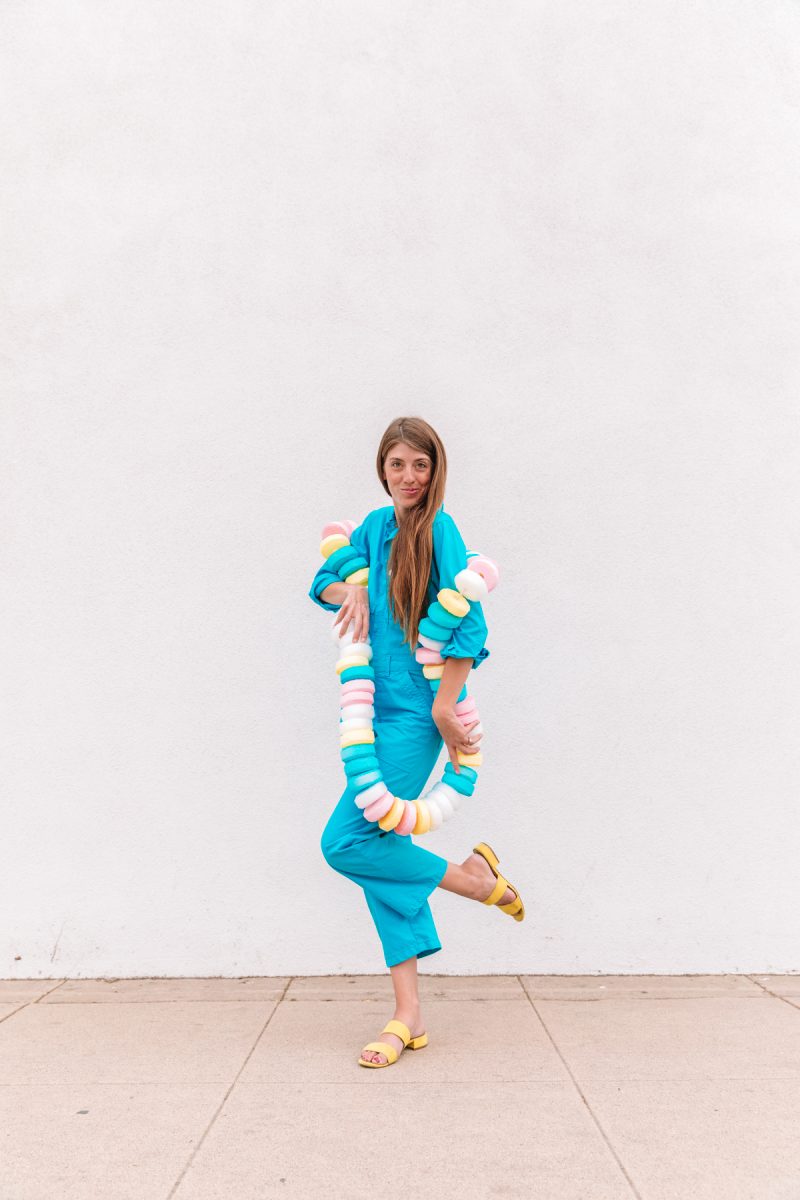 More DIY Candy Costume Ideas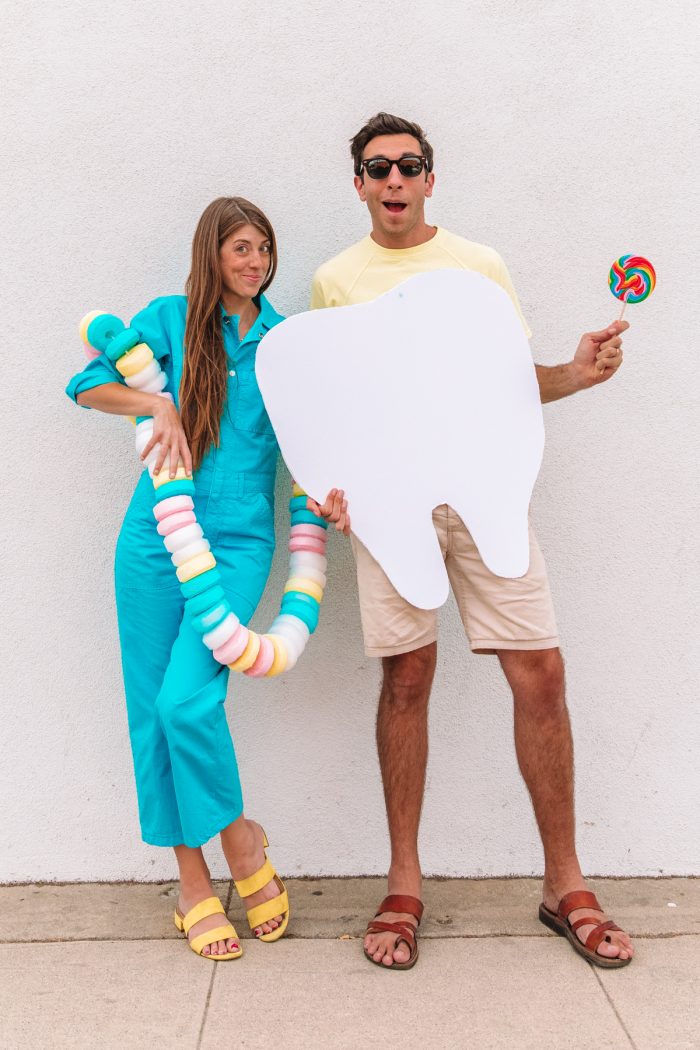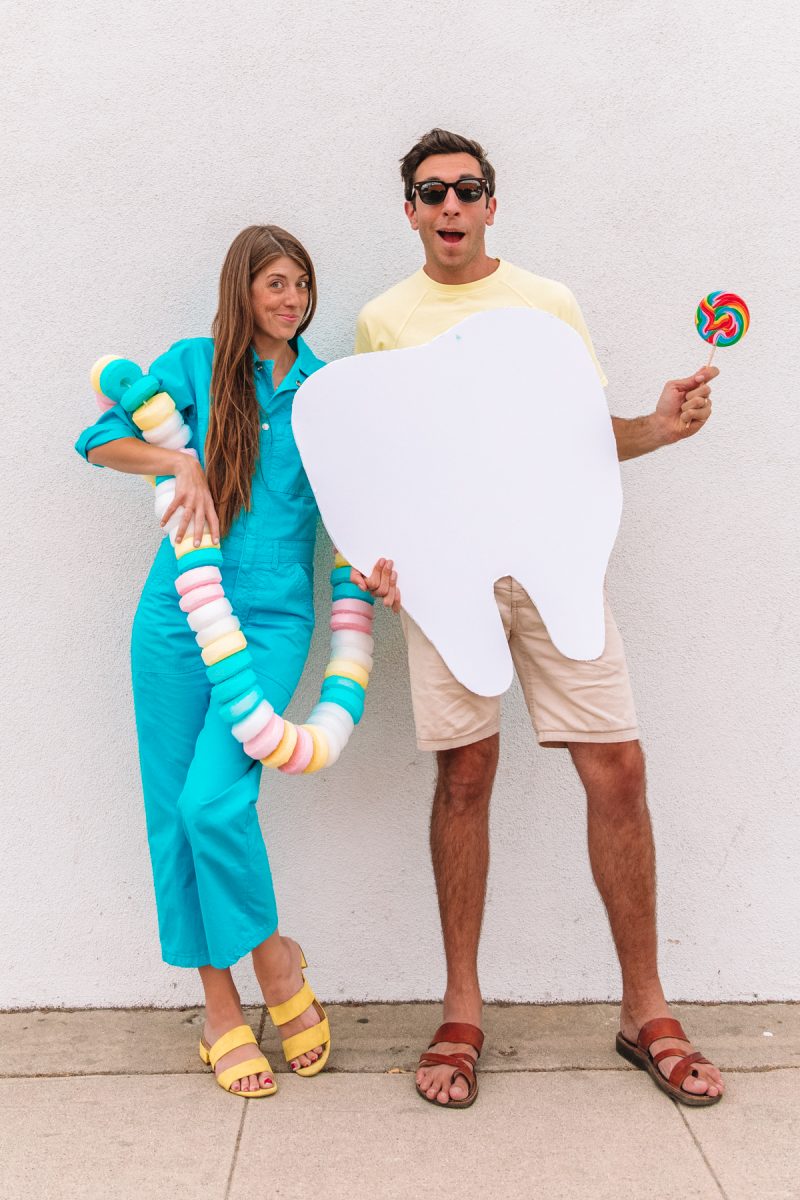 Photos by Jeff Mindell
Have you ever made a food costume for Halloween!? They are always my favorite. Happy trick-or-treating!