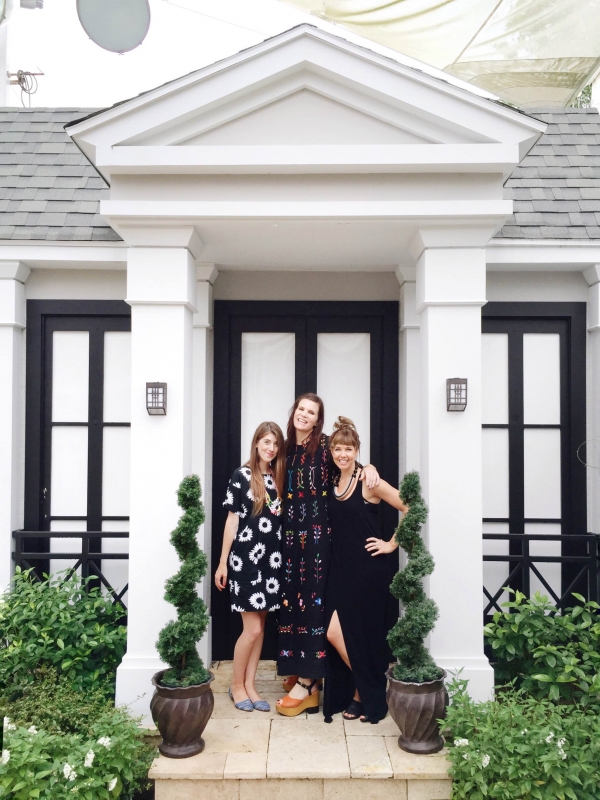 Happy Monday, guys! I wanted to take a little time today to share a bit about my adventures behind the scenes at HSN last week with HP! I went down to Tampa alongside Rachel of Handmade Charlotte and Erin of Design for Mankind to help cover the backstage action as HP launched an exclusive HSN deal on their Windows 10 equipped HP Pavillion 17″ Notebook with The Girls With Glasses as special guest hosts. As you saw, I got to test out the laptop beforehand and my project even made it on air! It was so fun to see my hats on the hosts and to see ALL that goes into making HSN run 24 hours a day 7 days a week. Here's a few of the highlights!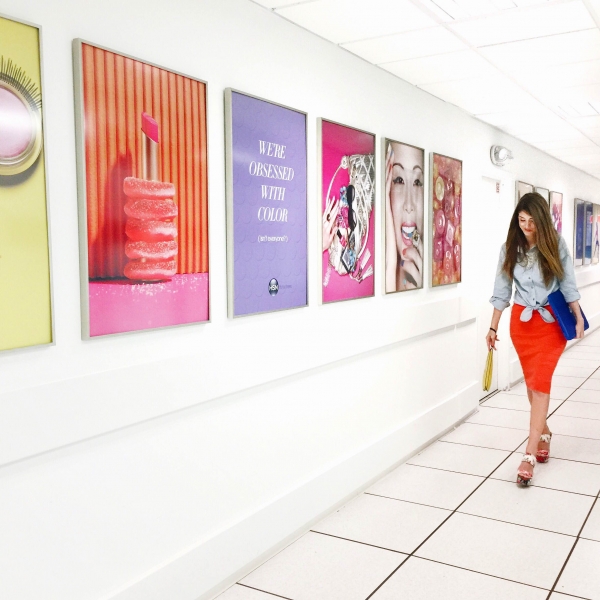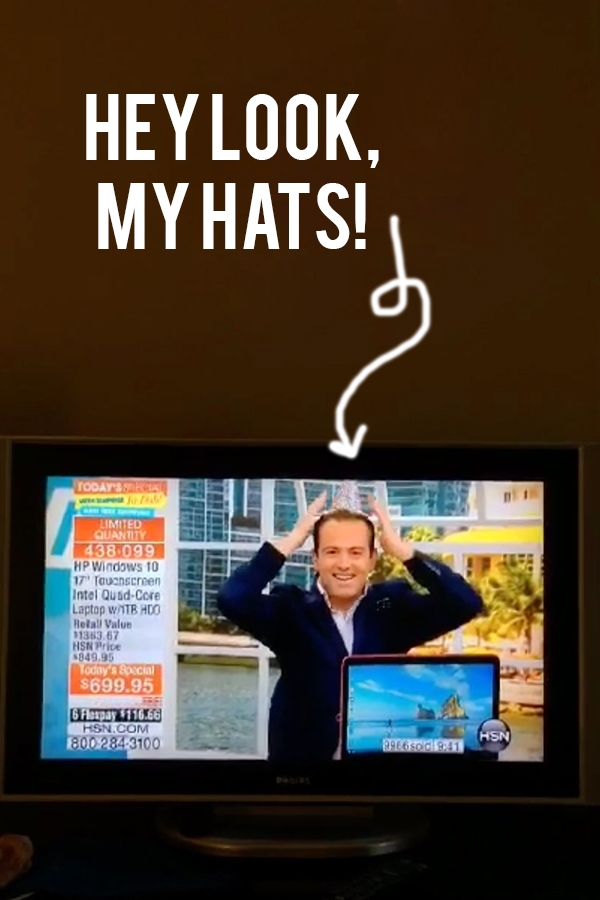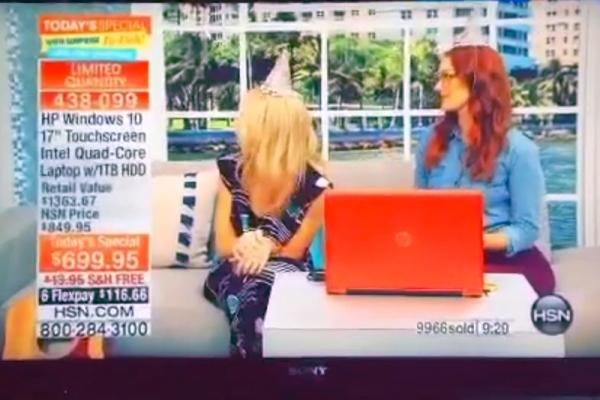 See my hats on air up there!? I was too excited about it to break out my real camera, hence the quality of these shots! If you follow me on Snapchat, you saw a few clips of the segment! And if you missed the segments live, you can still check out the (CUH-RAZY!) deals over here while supplies last!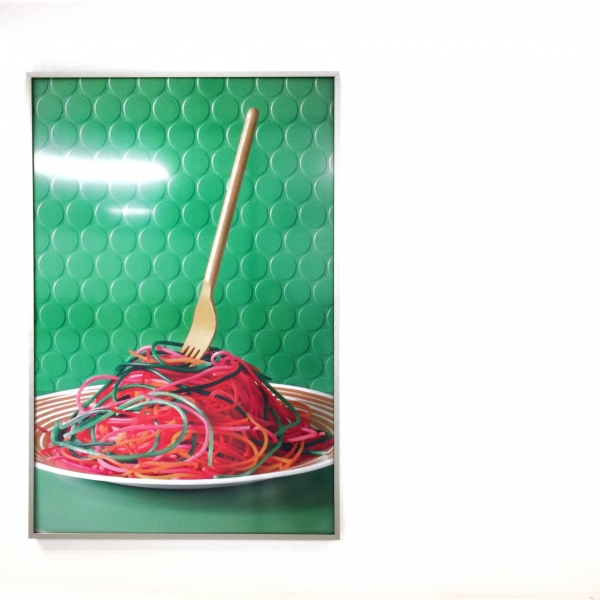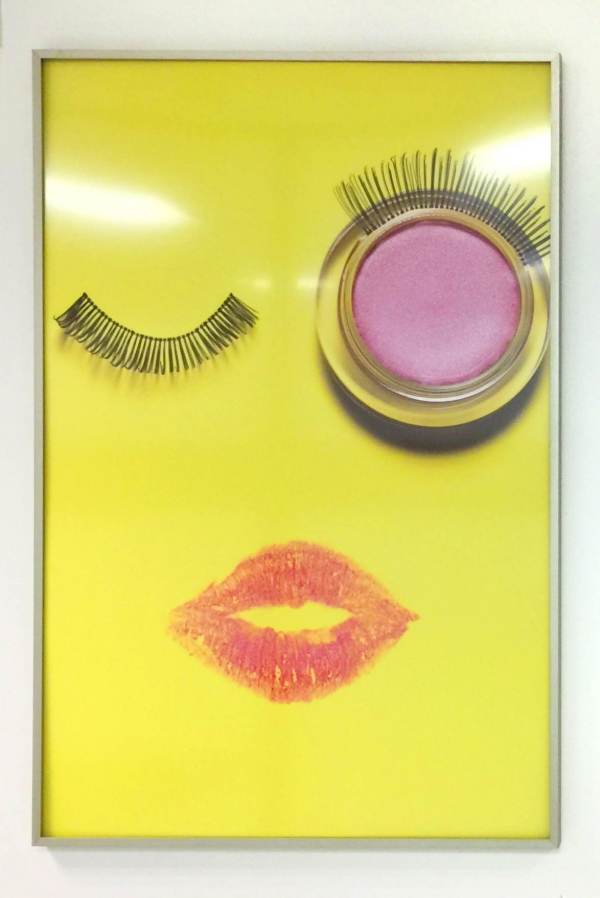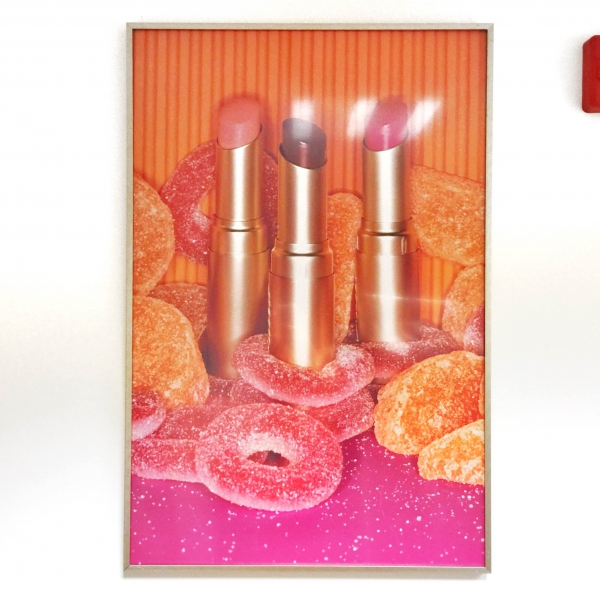 We got a tour of the studios and sets on our first day there and I was SO OBSESSED with the photos in the hall. Look how bright and fun they are! 'Twas right at home with that rainbow spaghetti situation up there. July was also Margaritaville Month so the outdoor sets were DECKED out for the occasion. Pool and all!
Unrelated: That night, a couple of us went to Noble Crust for dinner and it was so. good. I couldn't write this post without mentioning it!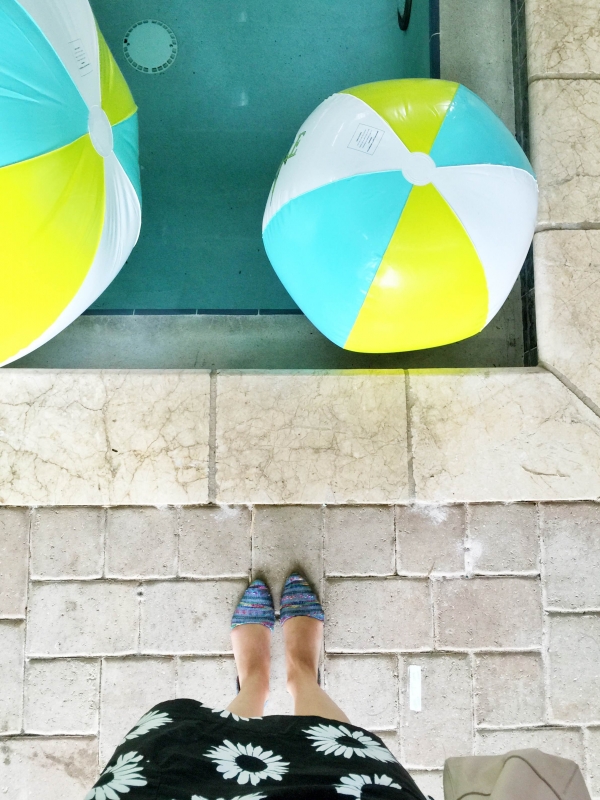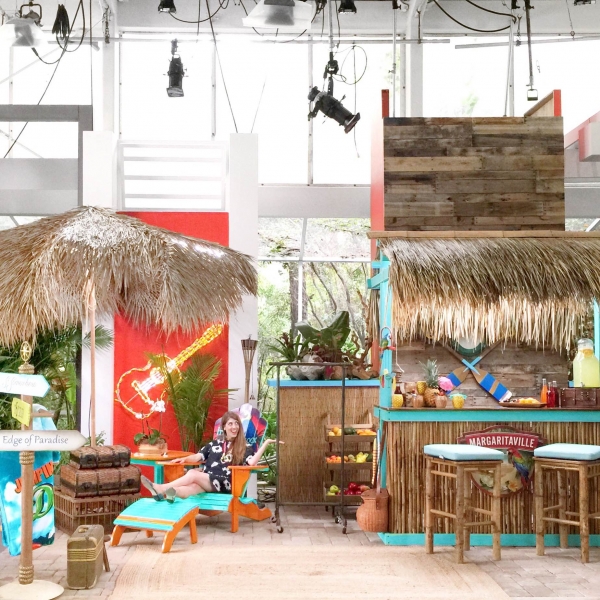 The day of HP's launch we got to watch a live taping of the Wendy Williams Show where she launched her new HSN collection. They dressed us in her clothes which was pretty fun. Have any of you been to a live taping of a show? Before the show they have a warm up guy who hypes the audience with a giant dance party. It's basically my dream. (And for those who I know will ask, the shoes are Jessica Simpson!)
Between Wendy tapings, we popped in to see the girls live on air with HP! Can I tell you a fun fact that I have been telling EVERYONE!? HSN's campus is so big that studios are spread pretty far out and sometimes hosts have to move quickly from set to set. SO! Sometimes, the host will have to run off stage and get into a wheelchair and be WHEELED to the next set, in under 60 seconds and often while STILL TALKING ON AIR! Isn't that amazing!? I wish I got this on video. Despite how crazy that sounds though, we were so surprised at how calm everyone was. The HSN folks were so kind and really had everything under control! It was amazing.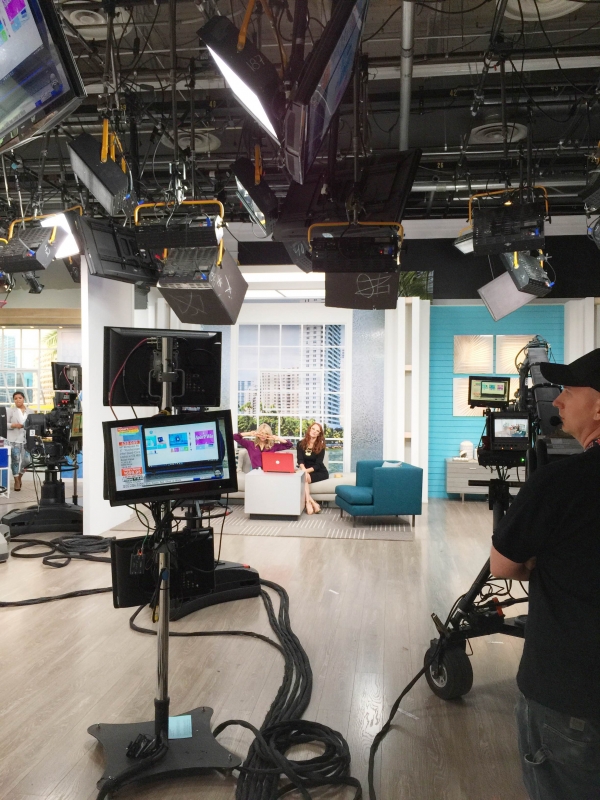 Photos by Kelly Mindell
I really, truly LOVE seeing how things work behind the scenes. It's one of my most favorite things, so this was really a blast getting to watch it all come together. And the HPs sold like hot cakes since it was really SUCH a good deal. HSN told us their prices are often the lowest on the market ANYWHERE (Even below my trusty Amazon!) and they sell so many things you wouldn't expect. Who knew!
And remember, you can check out my sprinkle party printables I made with my HP Pavillion here and the HP deals on HSN here!
This post was created in partnership with HP, All content and opinions are that of my own! Thank you for supporting the sponsors that keep the Studio DIY party going! Read more about my editorial policies here.