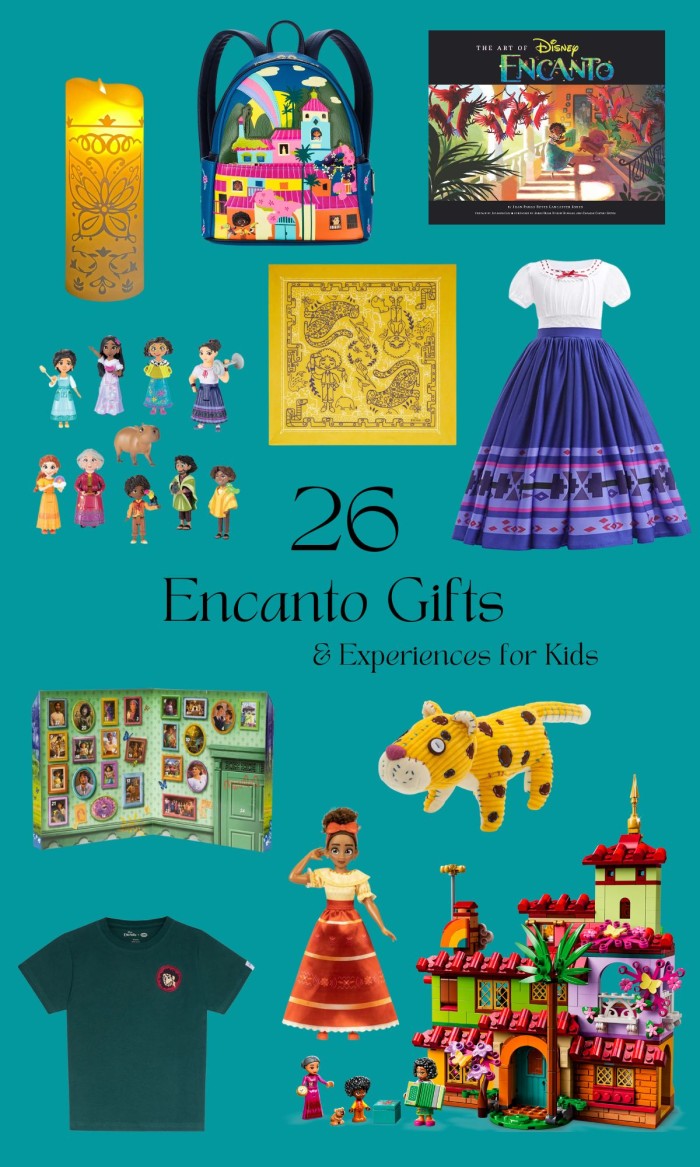 The Disney movie Encanto swept the nation with it's incredible story, music and multi-generational family. If you have someone in your life who loves this movie, this guide of the best Encanto gifts is for you! From toys to games to costumes, as well as experiences and favorite Encanto books, you'll surely find something for the Madrigal family's biggest fan.
Encanto Toy Gift Ideas
These Encanto toys and games help kids reenact their favorite scenes from the movie, and make up storylines of their own about the amazing Madrigals!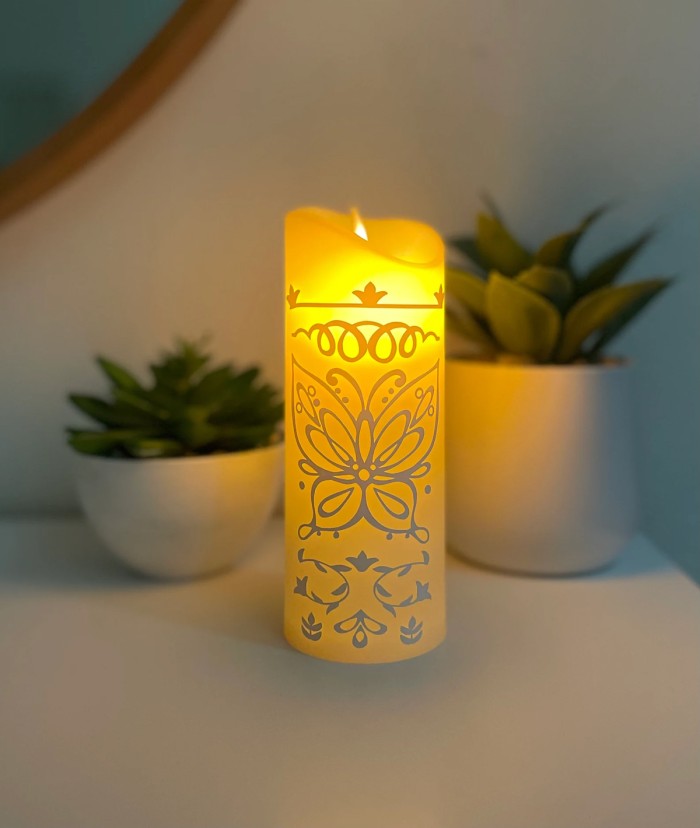 Encanto Candle
This Encanto candle is a great addition to a child's room, and also can be pulled out for imaginary play when they're acting out the movie!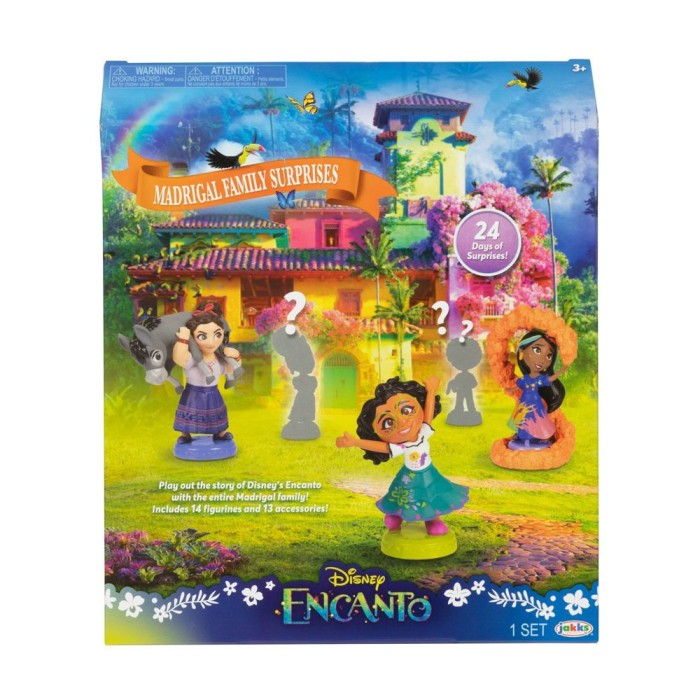 Encanto Advent Calendar
Celebrate Encanto all month leading up to Christmas with an Encanto advent calendar filled with figurines and accessories!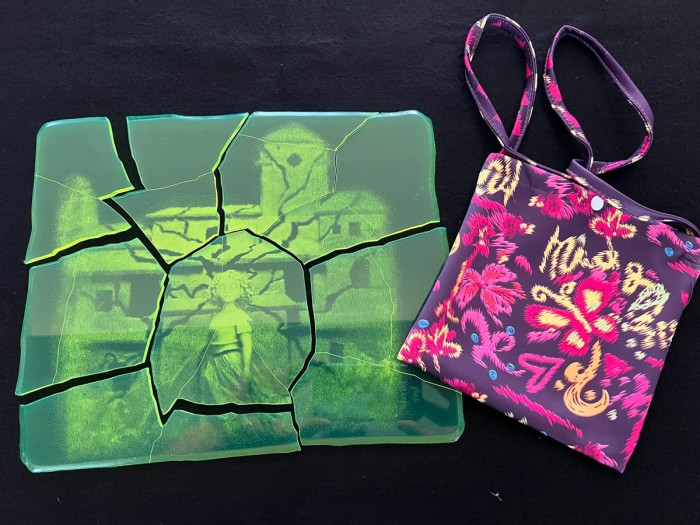 Bruno's Vision Puzzle
A real life version of Bruno's vision that they can put together time and time again to help the Encanto and the Madrigal family!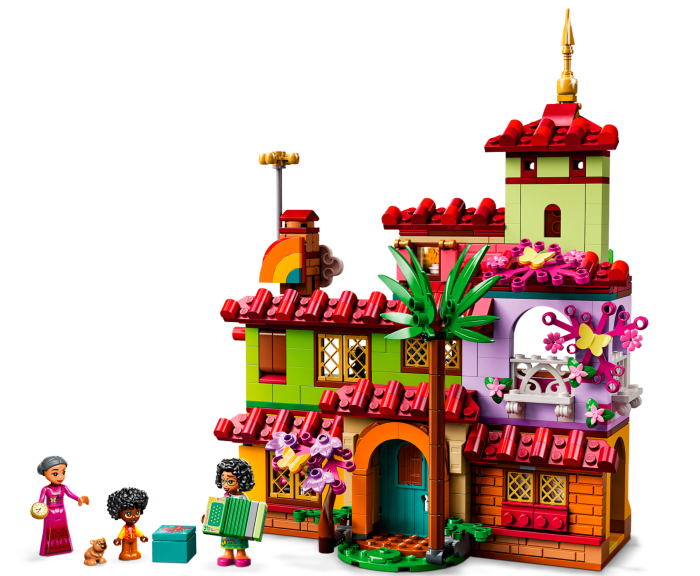 Encanto Lego Casita
This Encanto gift would be my top pick. The LEGO set is so well done, it's a great activity to do as a family and looks beautiful on a shelf in a kid's room.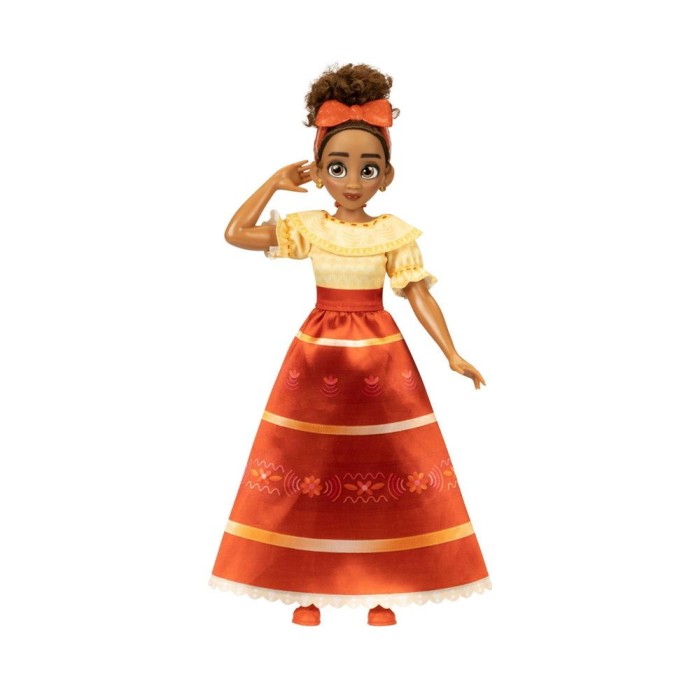 Dolores Doll
Dolores was one of the character favorites and now there is finally a Dolores doll!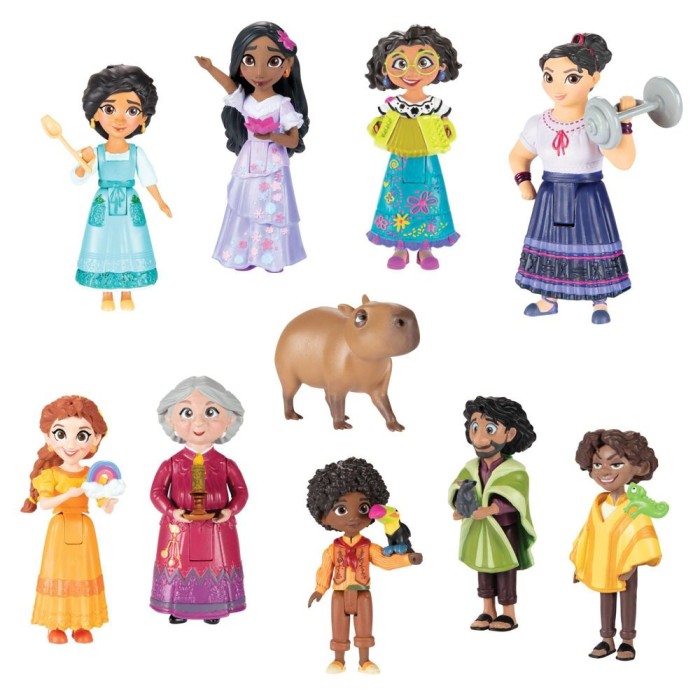 Encanto Figurine Set
Figurines make a great gift (or stocking stuffer, wrapped individually!) because they can be played with in so many imaginative play set-ups!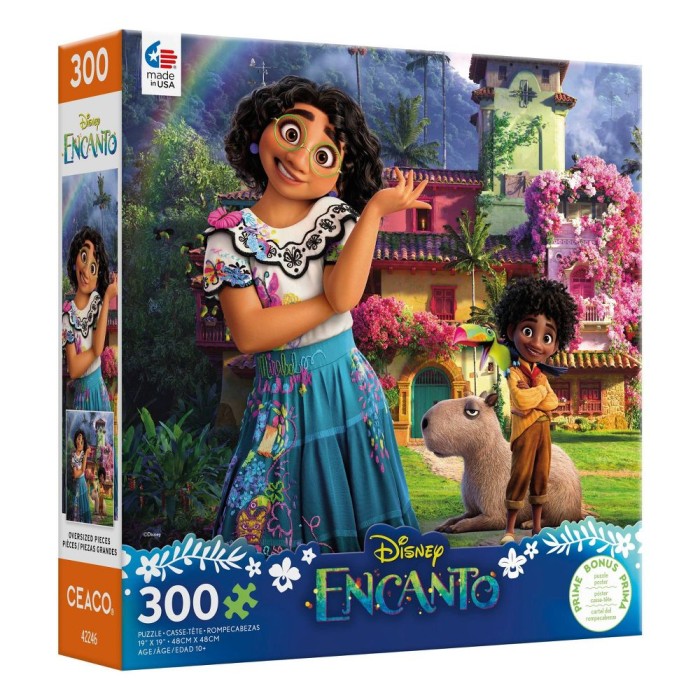 Encanto Puzzle
This puzzle is a great family gift for a family who loves Encanto!
Antonio's Jaguar Stuffed Toy
Mirabel gifts Antonio a sweet jaguar toy, and now you can own it, too!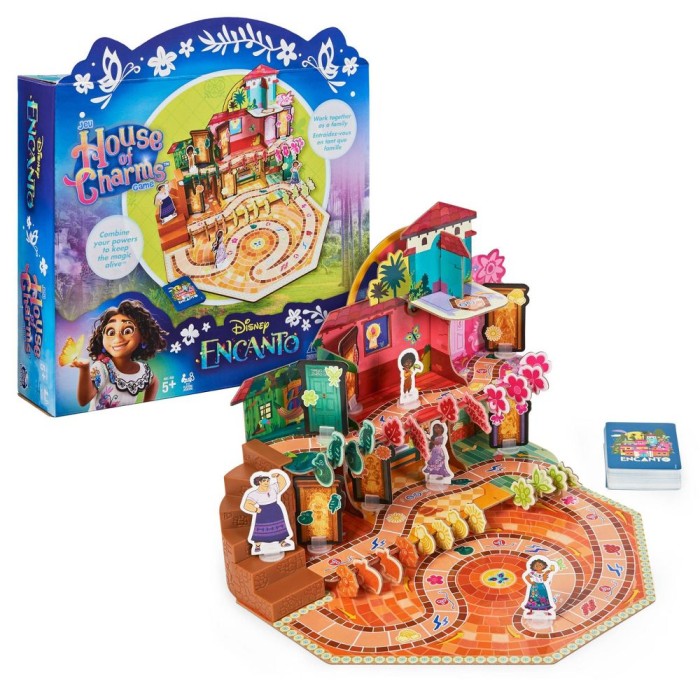 Encanto Board Game
This Encanto board game is a great Encanto gift idea if you're looking for an alternative to a toy, or for something a set of siblings can play together.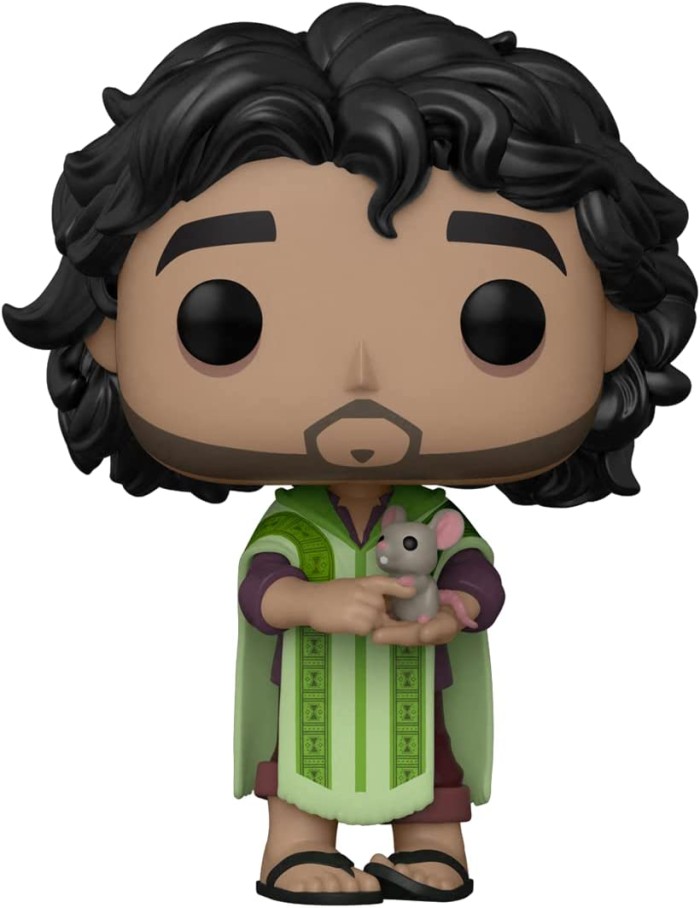 Encanto Funko POP Characters
Funko POP characters make great stocking stuffers, peeking out over the top! You can collect all the Encanto characters, too.
Encanto Gifts You Can Wear
Whether it's to school, sleep or for their latest performance of We Don't Talk About Bruno, these wearable Encanto gifts are sure to be a hit.
Luisa Costume
We've seen a lot of Mirabel and Isabela costumes, but what about a Luisa costume!? This one must be added to a Luisa fan's dress-up box.
Mirabel Nightgown
This sweet Mirabel nightgown is lightweight and perfect for any child who wants to be Encanto's heroin even in their sleep!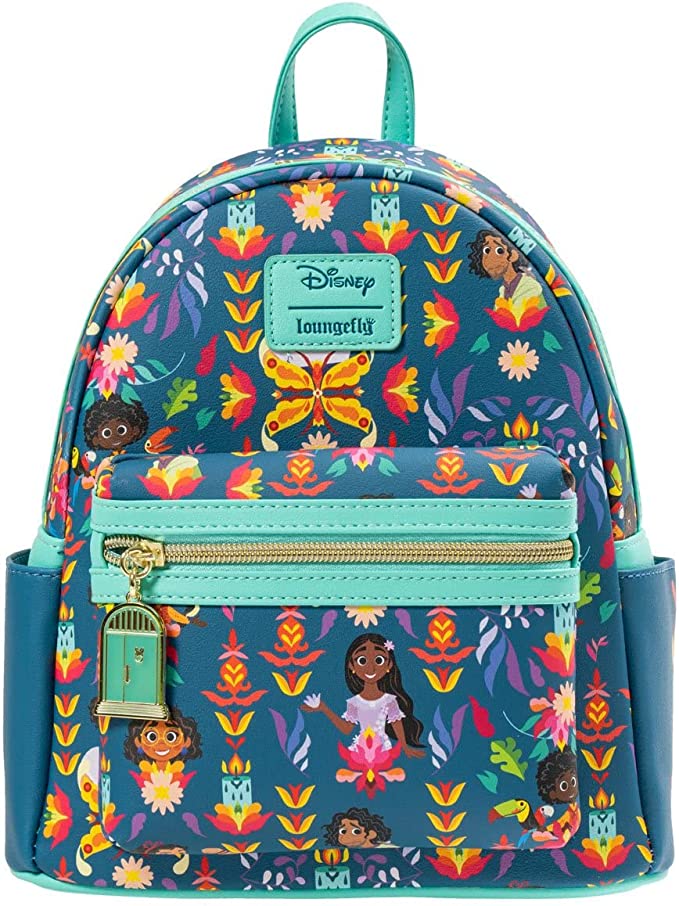 Encanto Backpack
Loungefly's mini backpacks are so well made and beautiful colors and characters of Encanto on this one are show stopping!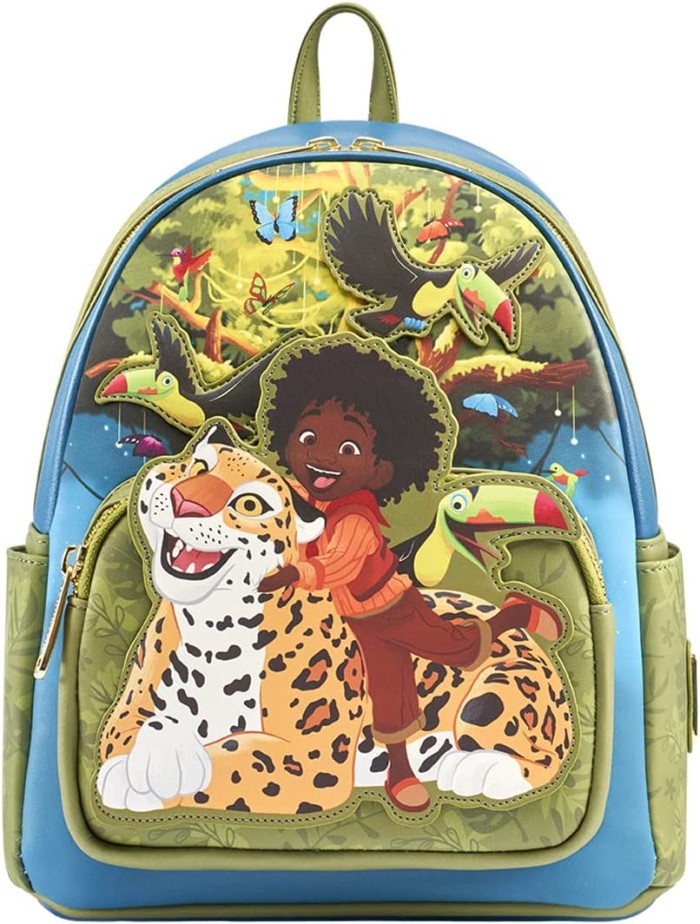 Antonio Backpack
For the Antonio fan, this Loungefly backpack makes a great Encanto gift!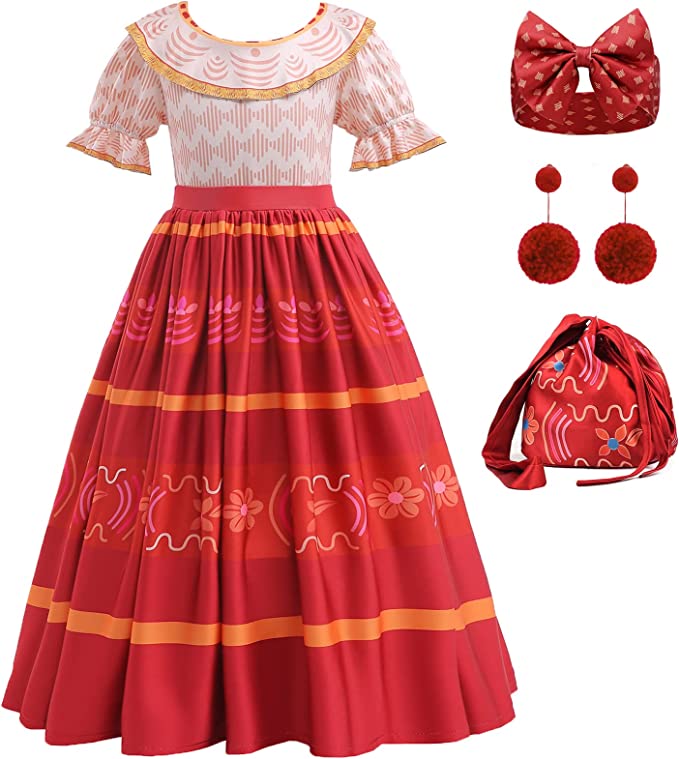 Dolores Costume
A great Encanto gift for any child who's favorite character is Dolores! It even comes with a headband and earrings.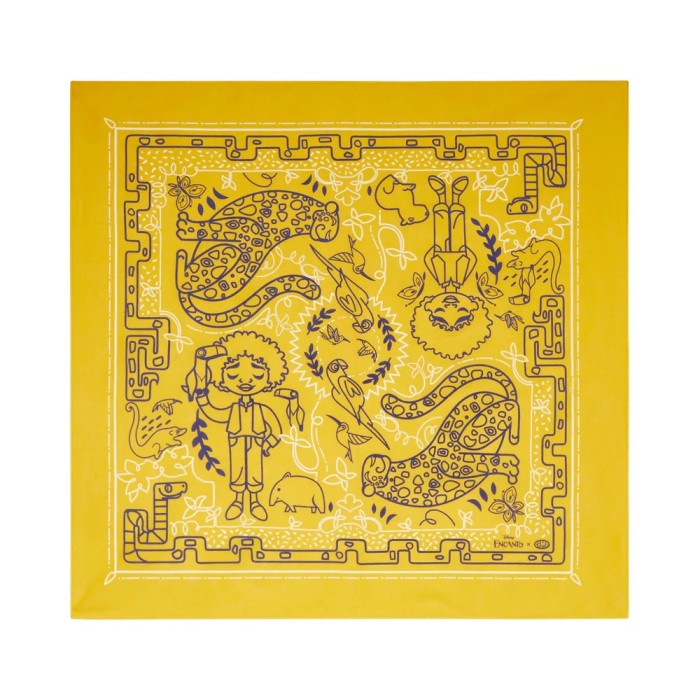 Antonio Bandana
This Antonio bandana would be sweet tied around a backpack strap or even framed on a child's wall!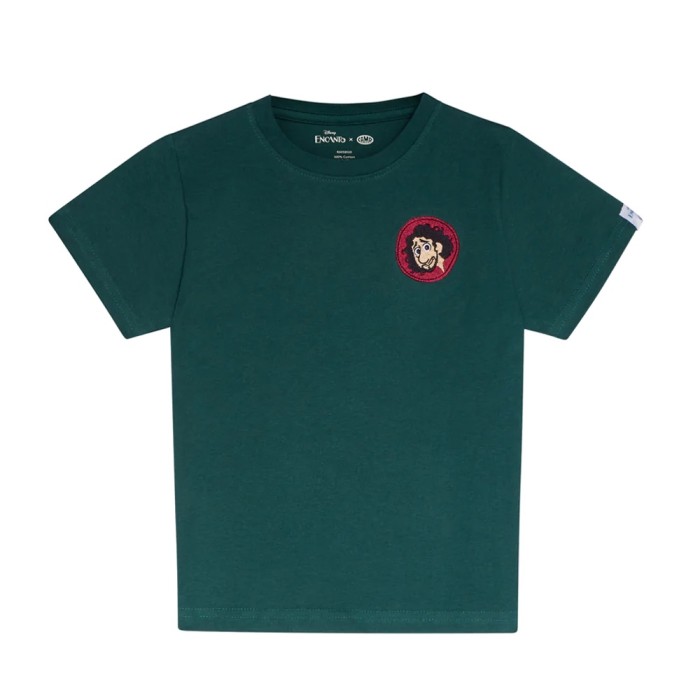 Embroidered Encanto T-Shirts
This store has embroidered t-shirts and sweatshirts of many Encanto favorites, including Bruno! The simple style makes them more modern and versatile.
Encanto Experience Gift Ideas
For the kid who has everything, you may not want to give them a toy or tangible gift! Instead trying one of these Encanto gift experiences instead.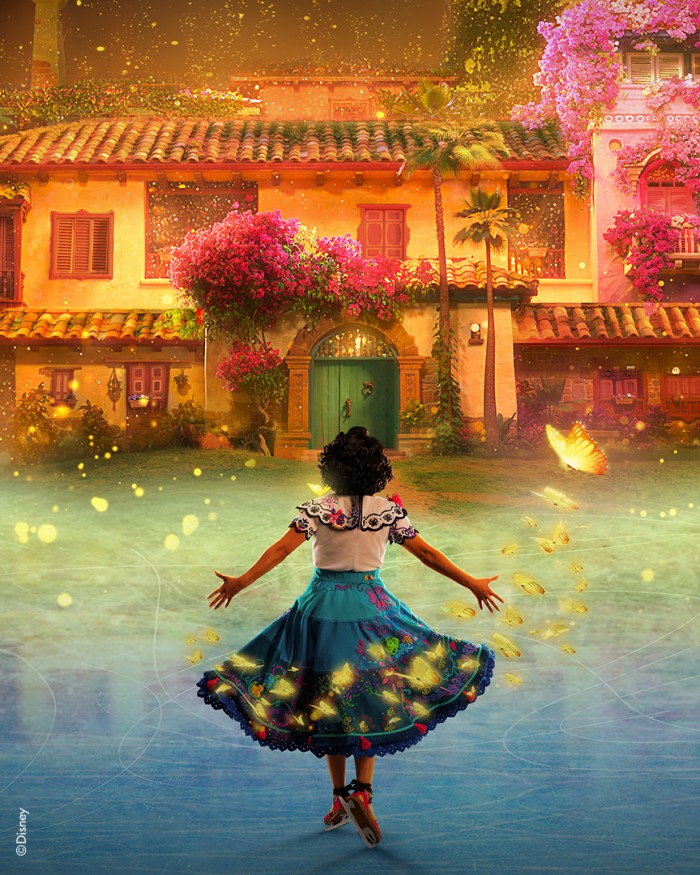 Encanto On Ice
Disney is currently doing a Frozen & Encanto on ice show at venues around the country! Experience gifts make lasting memories and are great if the child doesn't need more "stuff".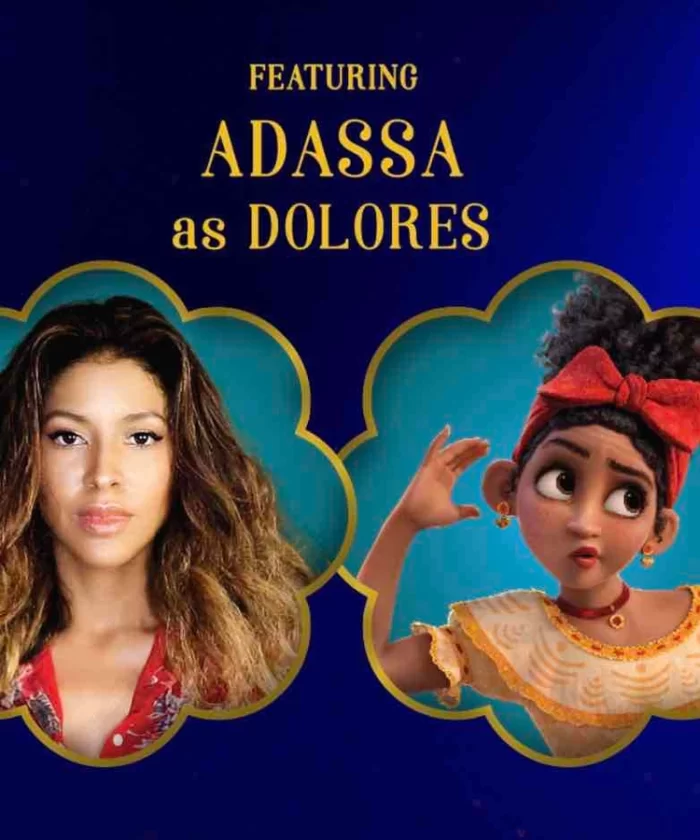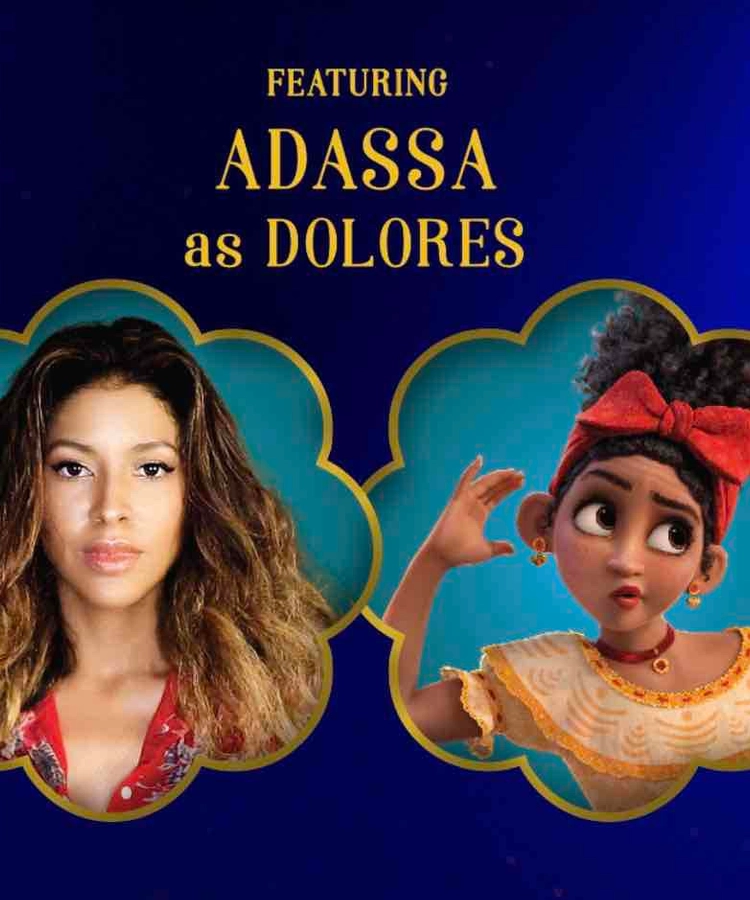 Cameo Video from Encanto Cast Member
Have you considered getting a custom video from one of the talented actors in the movie!? A unique gift that they can watch over and over forever! Click the names below to find their Cameos!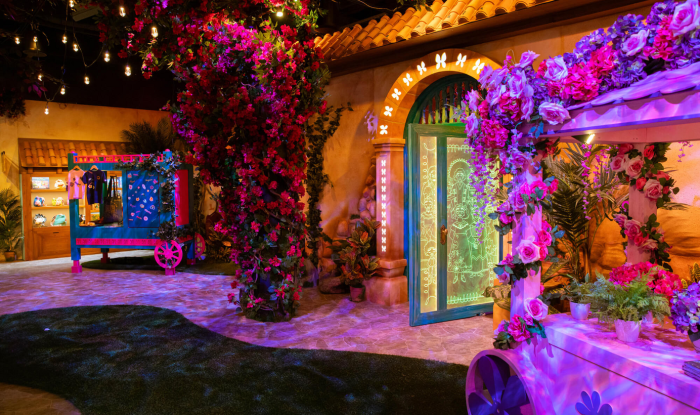 Encanto CAMP Experience
If the recipient is in the NYC area, get tickets to this interactive Encanto experience at CAMP! You can explore Casita and all the activities they have planned. CAMP's interactive exhibits are so well done.
Encanto Books To Give As Gifts
I love giving books as gifts. Here are a few, for Encanto fans of all ages!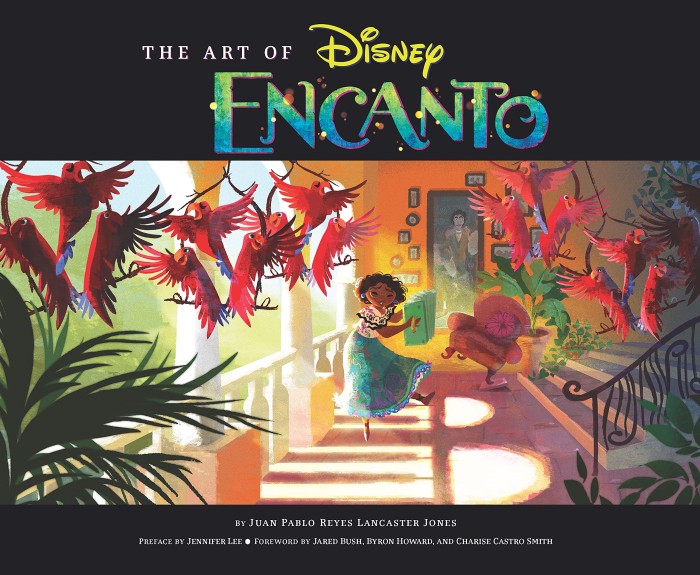 The Art of Encanto Book
A coffee table book the entire family will enjoy, showing the art of how Encanto was made.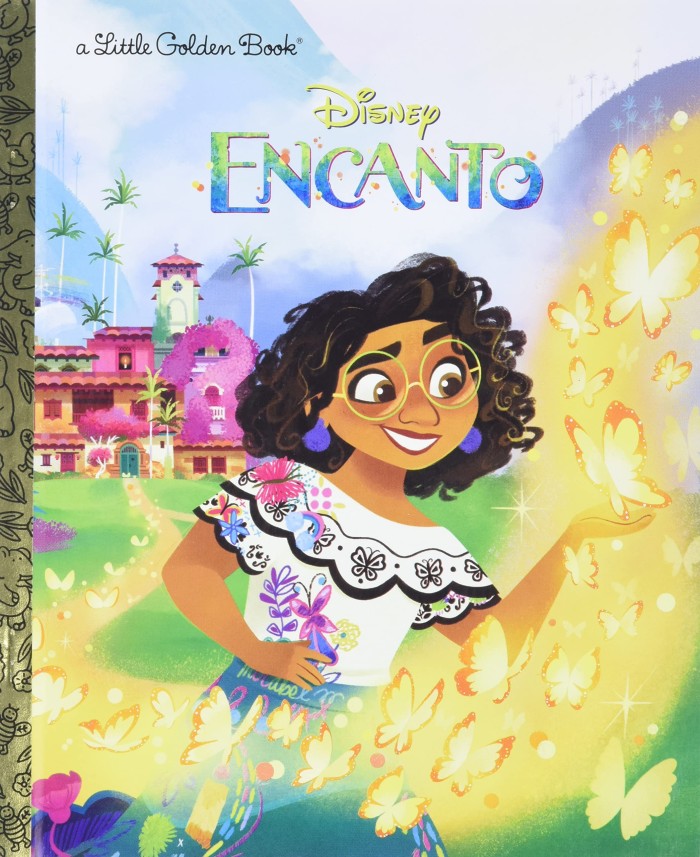 Encanto Golden Book
Golden books make great stocking stuffers, and this one is a perfect summary of the story of Encanto.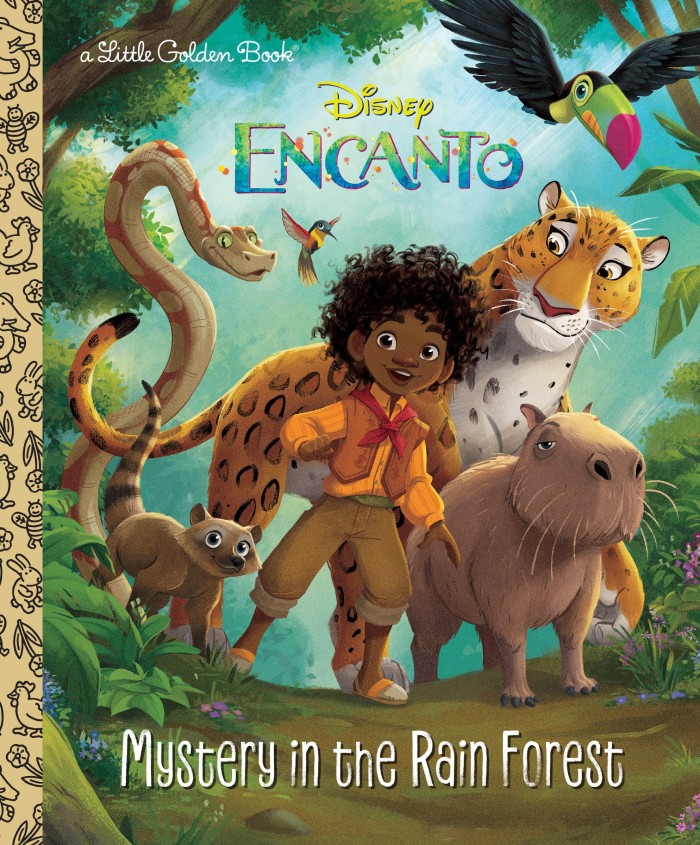 Antonio Golden Book
If they already have a book about the Encanto story, try this unique take on Antonio's story!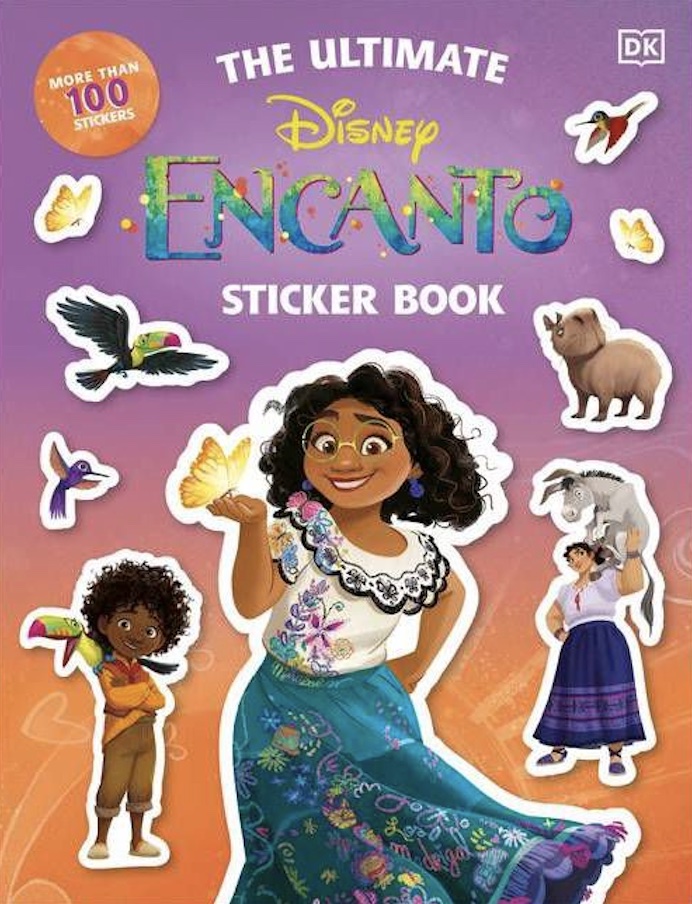 Encanto Sticker Book
Sticker activity books are a go-to for preschool and kindergarten parents everywhere. Here's a great Encanto one!
These Encanto gifts will be sure to delight any recipient who adores this movie!