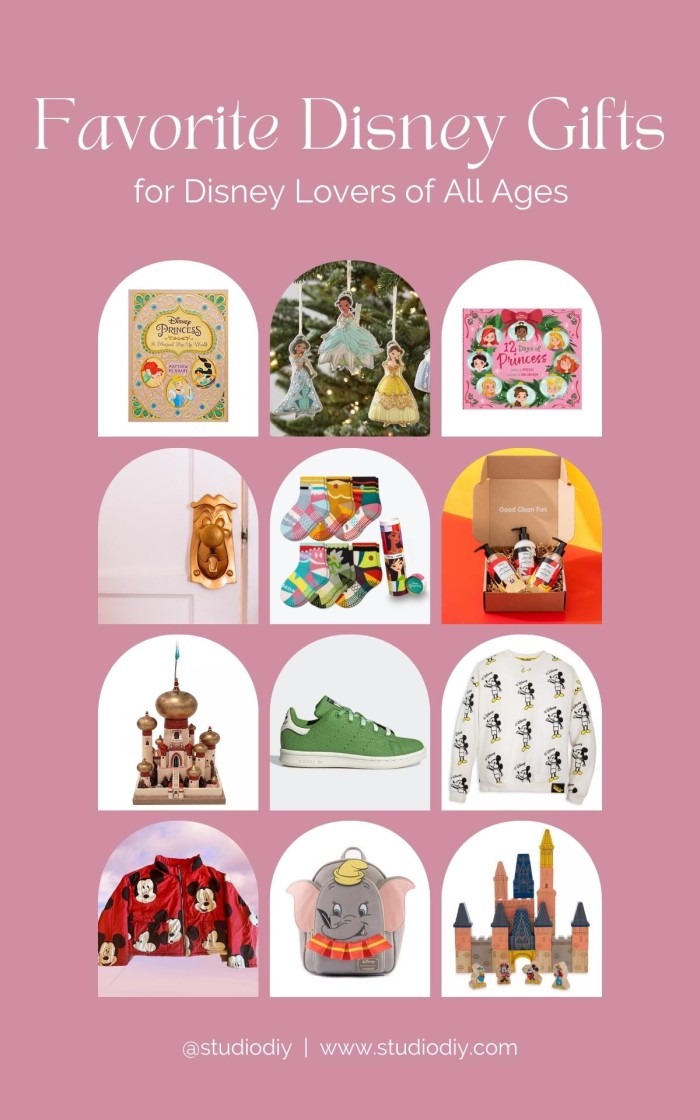 It's no secret we're big Disney fans and there's always a Disney gift or ten on our collective holiday lists as a family. We have Disney books on our shelves, art on our walls and clothes in our closet but we always try to go for Disney items that feel modern and fit with our style. So this gift guide is filled with gift ideas for Disney lovers that check all those boxes, too!
And of course, I've included some favorite Disney toys, games and ornaments as well!
Our Favorite Disney Books
We own quite a few Disney books in our family, from coffee table books to kids books. Here are a few favorites:
A Portrait of Walt Disney World: This book celebrates the 50th Anniversary of Disney World and makes a beautiful coffee table piece for a Disney (World) Lover's home.
Walt Disney's Disneyland: This stunning Taschen book is a centerpiece on our book display, featuring stunning photos and history of our favorite park's attractions.
Disney Princess: A Magical Pop-up World: Perhaps the coolest pop-up book I've ever seen! Any Disney princess obsessed child will flip (literally, the pop-ups flip.. into new pop-ups!) for this.
Tales of Courage & Kindness: We love the Disney books that are collections of short new stories about favorite characters! This one has stories about all 12 princesses, plus Queens Elsa & Anna!
Pocket Full of Colors: A favorite in our rotation, Mary Blair is the designer of our favorite ride, It's A Small World, and it is so fun to introduce little ones to her history and career at Disney!
The Art and Flair of Mary Blair: And for the adults who love Mary Blair's work, this book tells her story in adult form!
Disney Maps: An atlas of all your favorite movie lands come to life! This is a great joint parent and child gift, I got it for my husband and son a few years ago and it was a holiday favorite.
Disney Princess Cookbook: A Disney inspired cookbook for all the Disney-loving chefs in your life! They also have one inspired by the Disney villains!
The Disney Monorail: Imagineering a Highway in the Sky: For anyone fascinated by one of the most iconic Imagineering accomplishments, the monorail, this book is for them!
12 Days of Princess: We love a variation on the 12 Days of Christmas and this one is great for Disney Princess fans!
Great Disney Games & Toys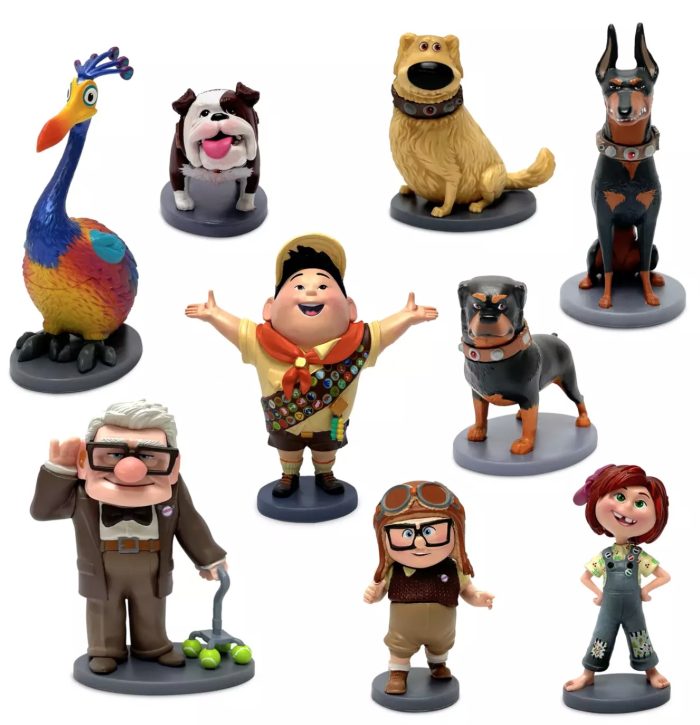 Character Figurine Sets: These are always a go-to gift for my preschooler. We collect all the sets from all his favorite movies and he uses them for pretend play with everything from blocks to sand to art supplies to magnetiles.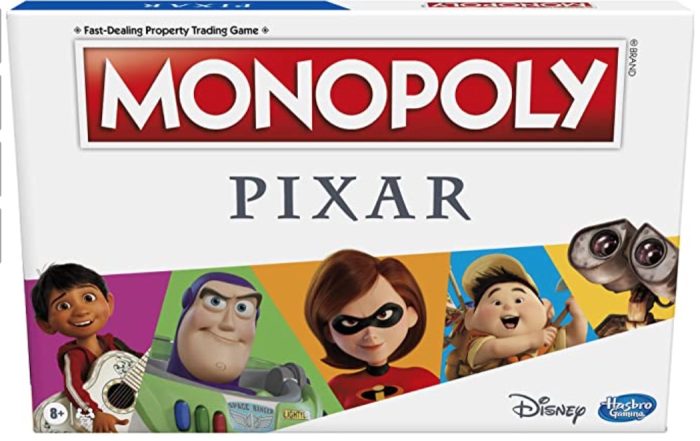 Pixar Monopoly: Who doesn't love Monopoly? This gift is great for the entire Disney loving family!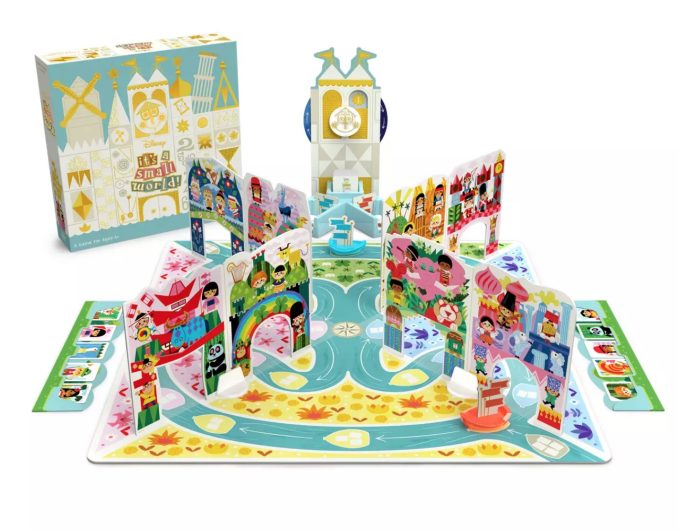 It's A Small World Board Game: Everyone's favorite classic Disneyland ride… in game form!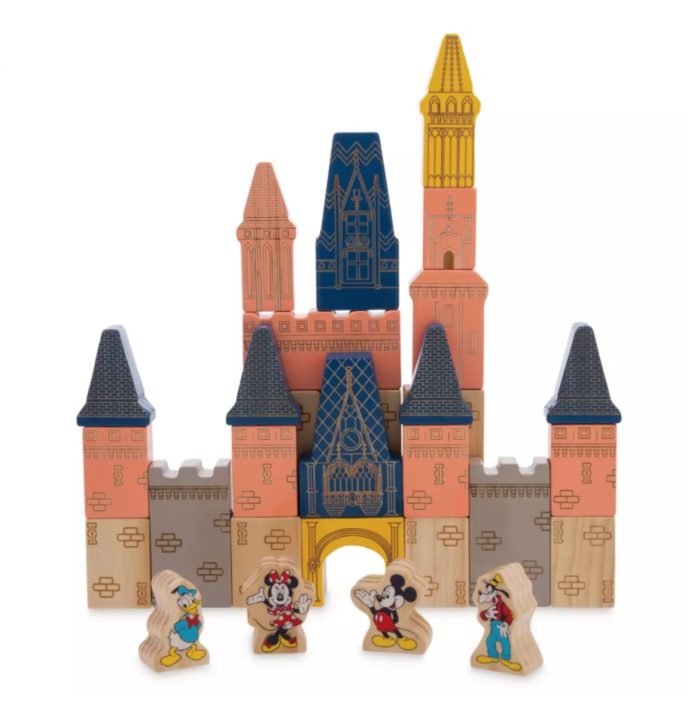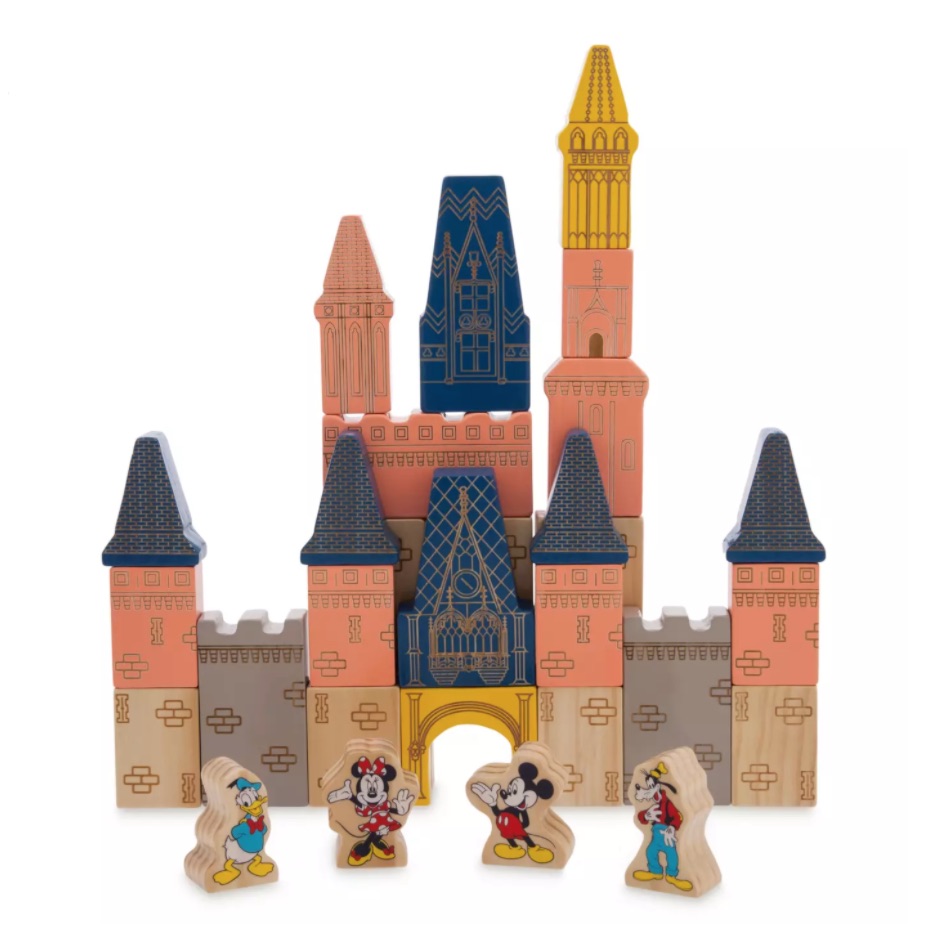 Castle Block Set: These blocks stack into the 50th anniversary version of the Walt Disney World castle!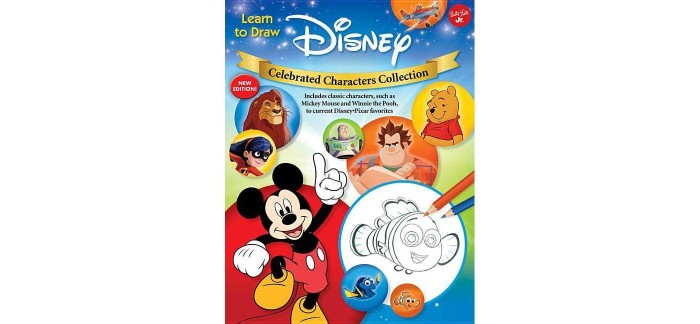 Disney Learn To Draw Book: This book has step by step tutorials for drawing all your favorite characters! We keep it near our breakfast table and do some drawings together before school. It's really fun and has everything from simple character faces to complex full-body character tutorial so great for all ages!
Home & Kitchen Gifts for Disney Lovers
I love a subtle Disney touch at home, like a whimsical door handle or a piece of vintage memorabilia. These all fit that bill!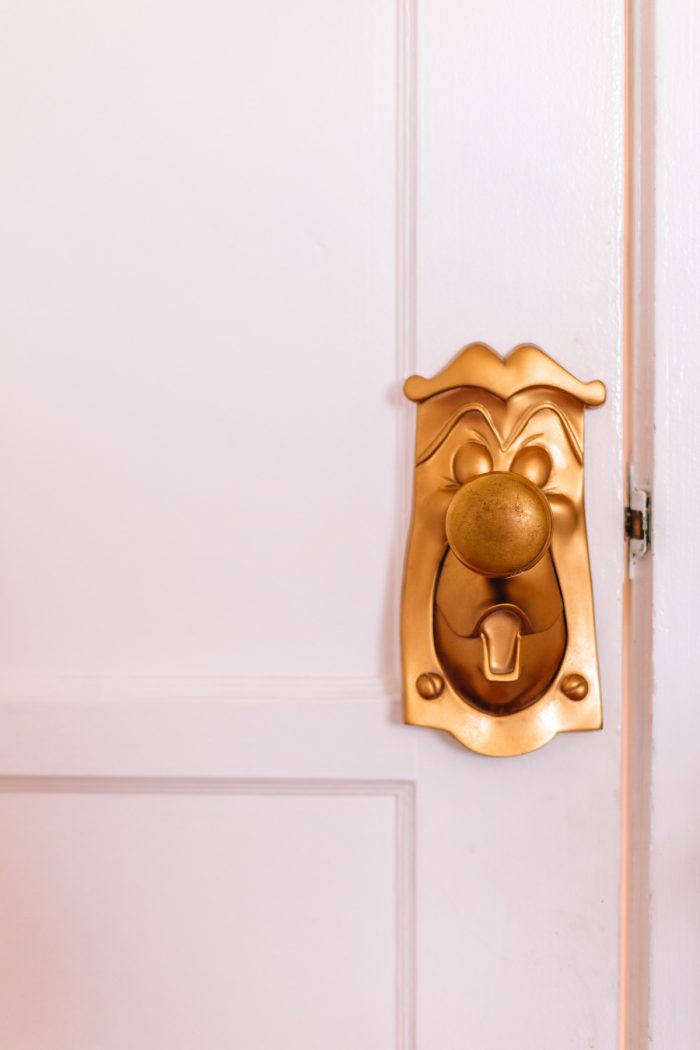 Alice in Wonderland Door Handle: The iconic Alice in Wonderland door handle can now be yours! A magical addition to any playroom, nursery or kids room.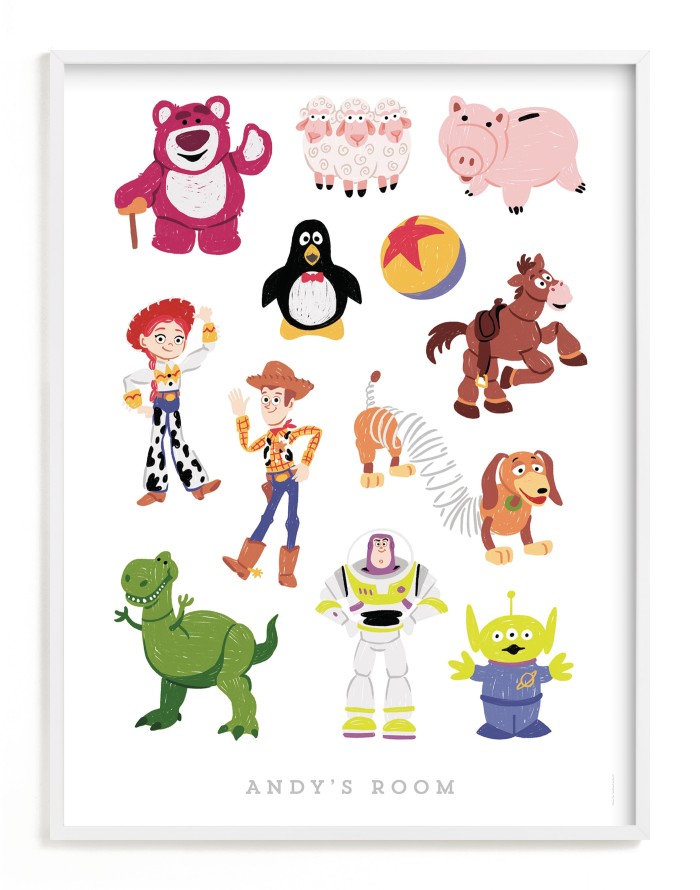 Minnie Mouse Checkered Beach Towel: Society6 recently did a Disney collaboration with several of their independent artists. This towel is so modern and unique, great for a teen or tween Disney lover!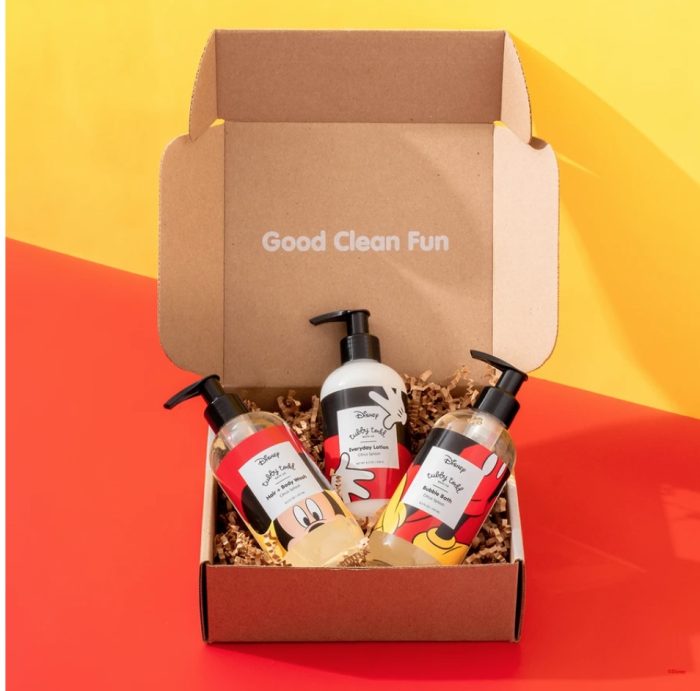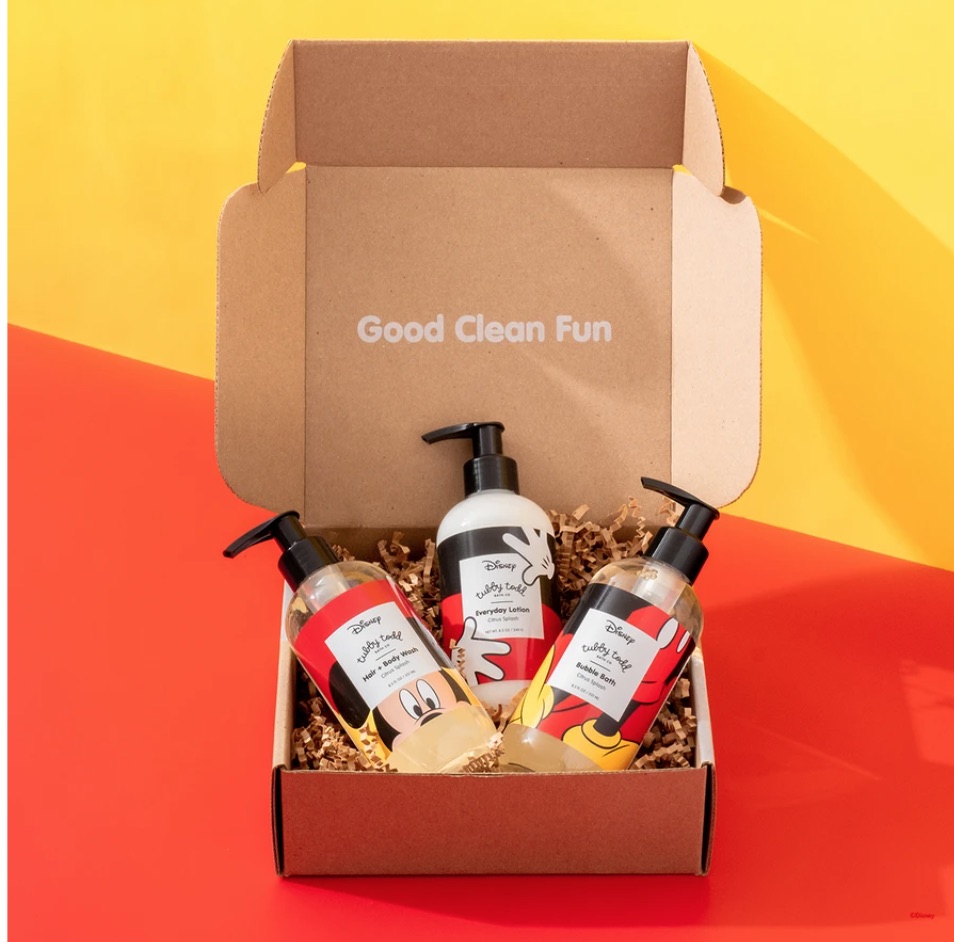 Mickey & Minnie Bath Products: Tubby Todd is our favorite natural bath products for kids… and their Disney bottles are awesome!!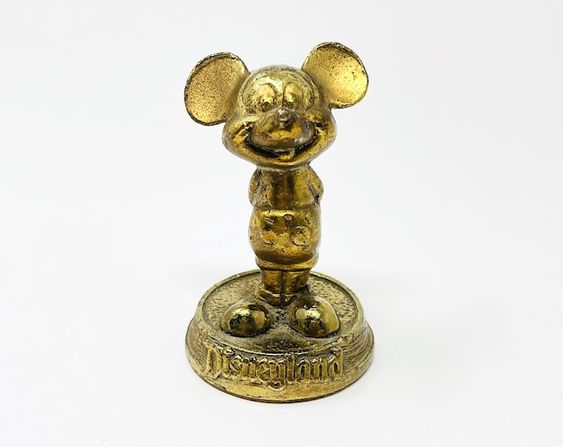 Vintage Disney Memorabilia: Finding a vintage Disney piece makes for the MOST unique gift. Pins, ticket stubs, records, book ends, tees and more. Etsy and eBay are full of Disney treasures!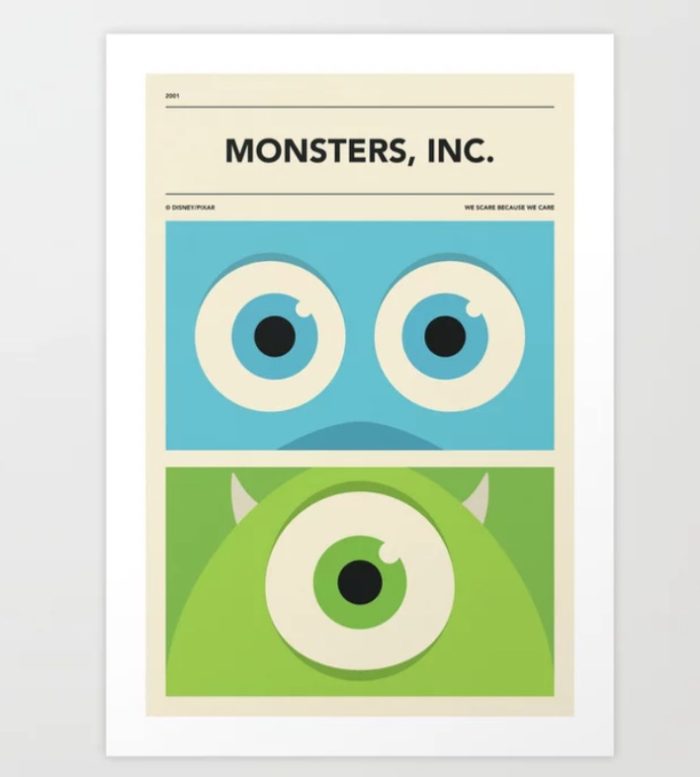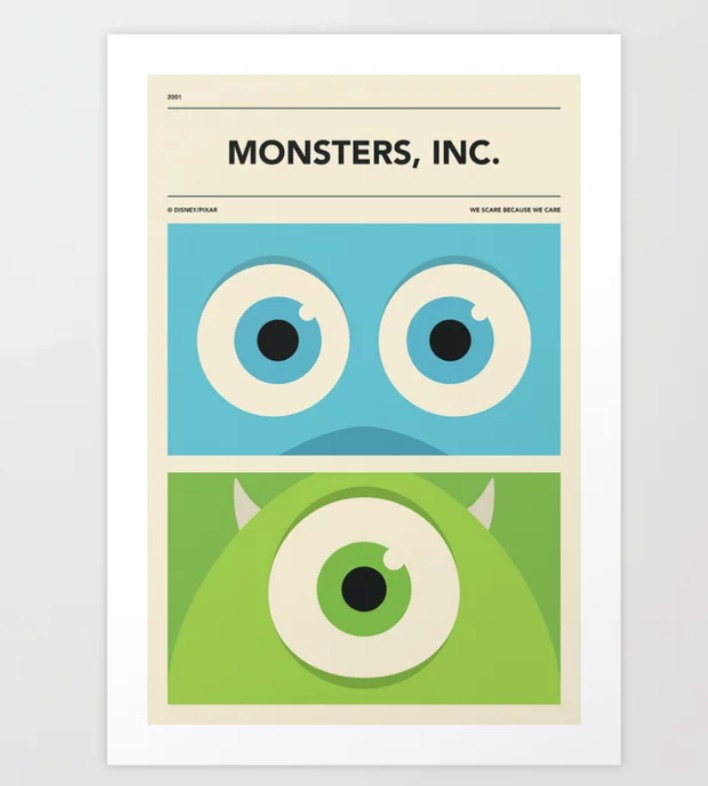 Disney Posters: These modern Disney posters created by independent artists would be a welcomed addition to a movie room or family room gallery wall!
Disney Gifts to Wear
These wearable Disney gifts are a bit more unique that the merch you may typically see on the shelves!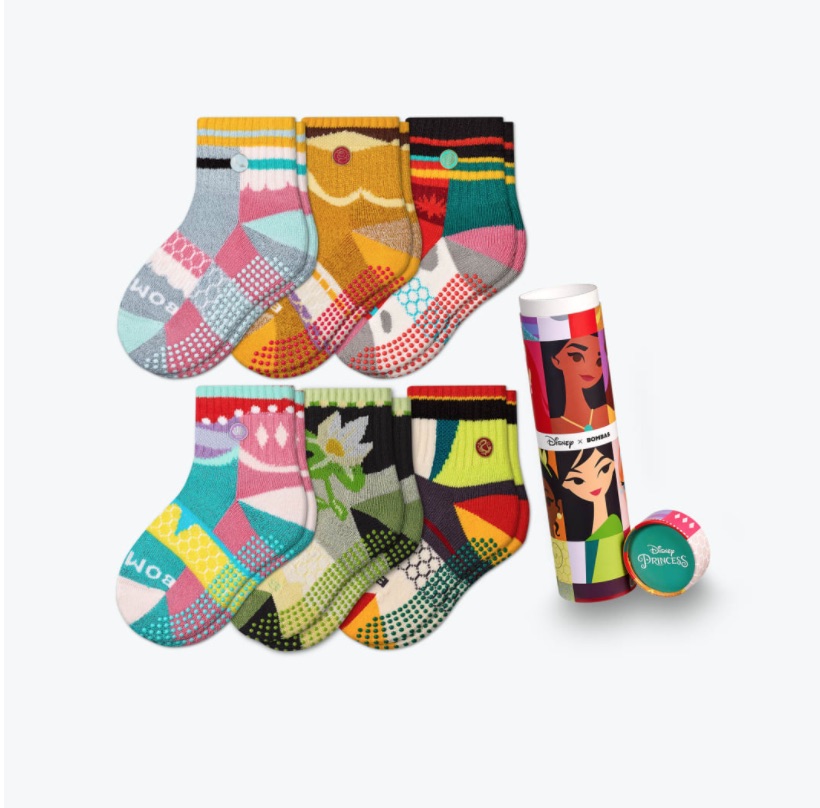 Disney Princess Socks: These socks feature modern nods to your favorite princesses, and are available in toddler, kid and adult sizes. Our son absolutely flipped over them! Great stocking stuffer.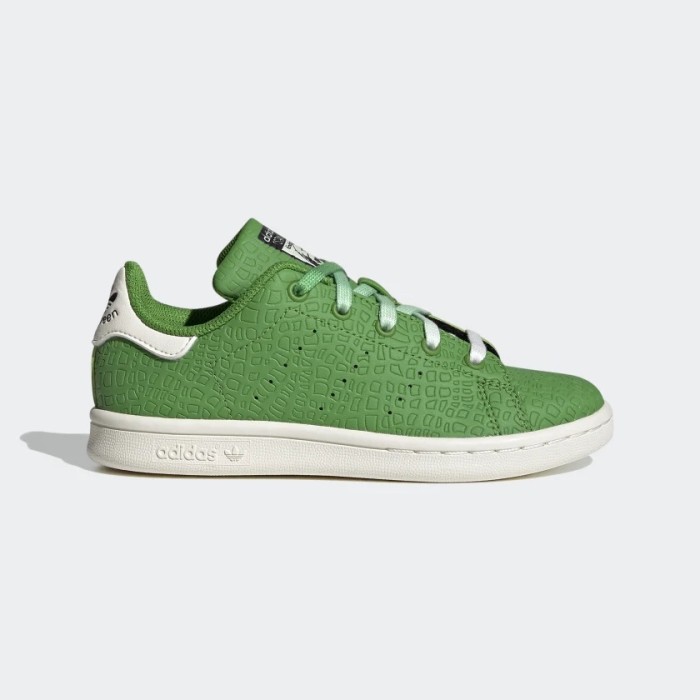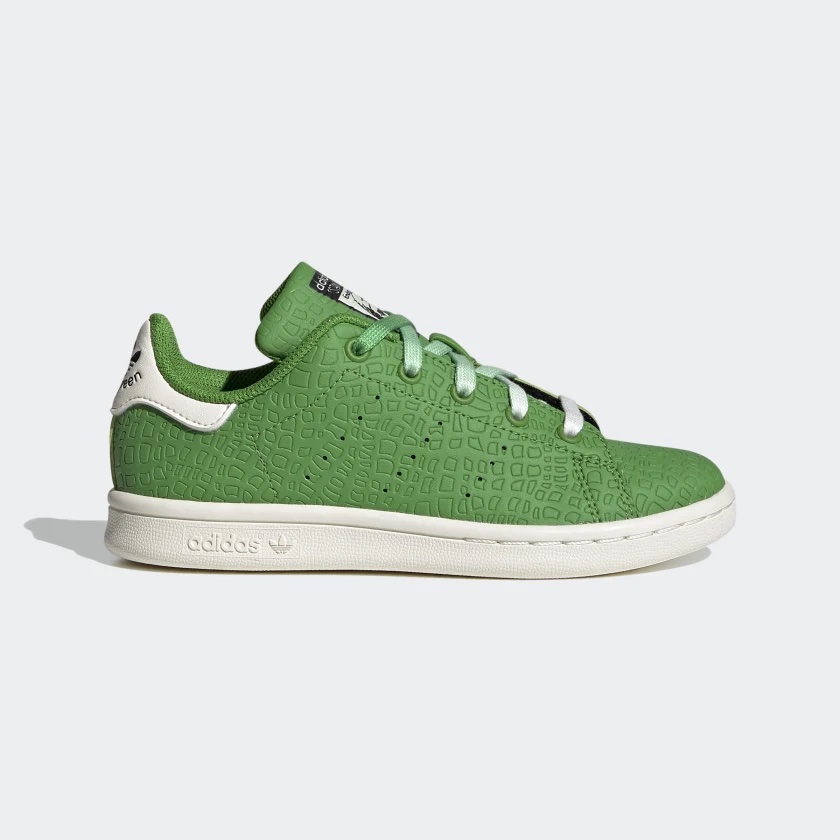 Disney x Adidas Sneakers: This line is one of the all time best Disney collabs. Disney and Pixar inspired sneakers for adults and kids! A must-have for the parks.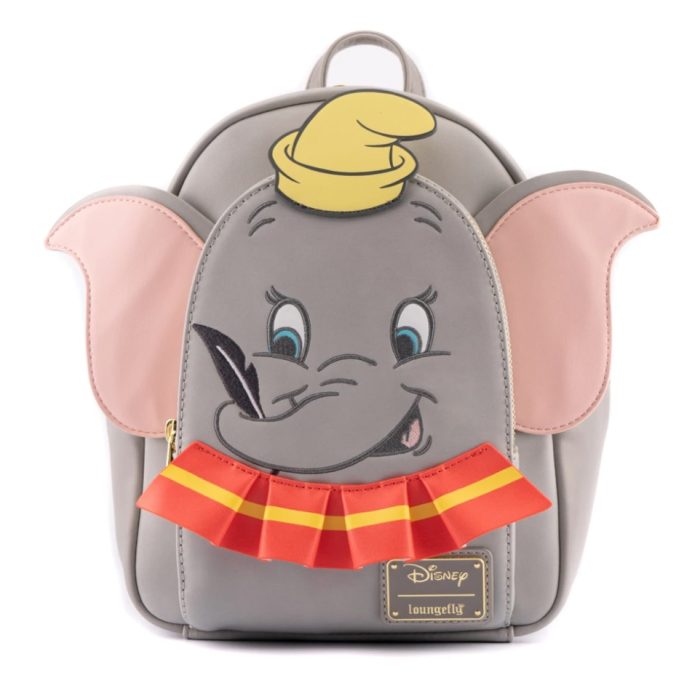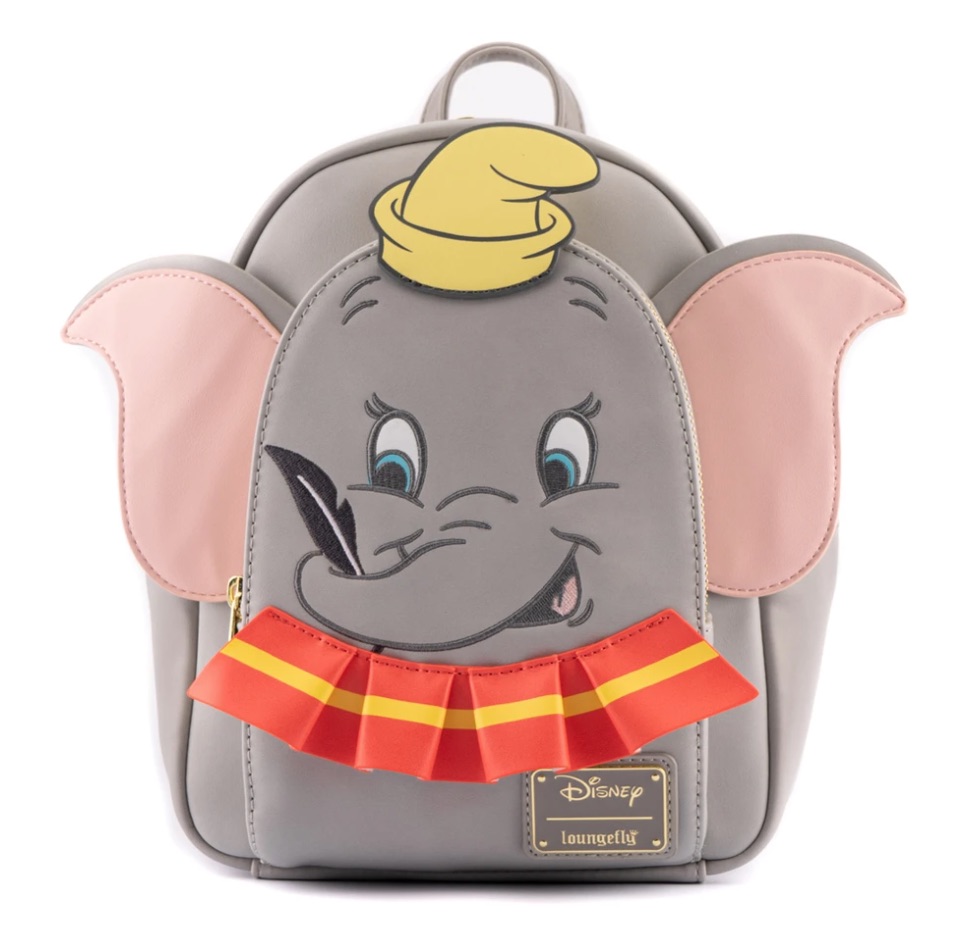 Loungefly Backpack: If the Disney fan in your life loves a certain character, it's almost guaranteed that Loungefly has created a backpack featuring them. These make great park bags and are very well made! We love Dumbo around here so that one above is a favorite!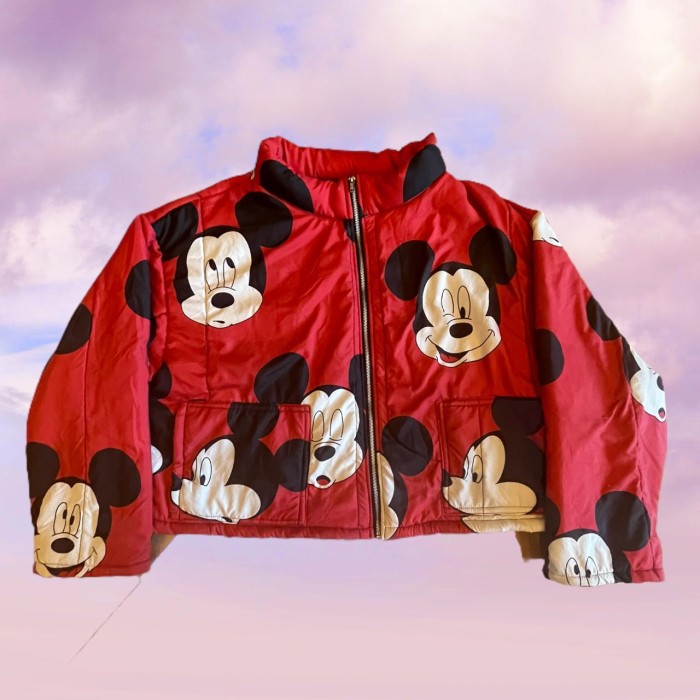 Vintage Disney Jackets: Vintage Disney sheets and sleeping bags turned into one-of-a-kind jackets!!!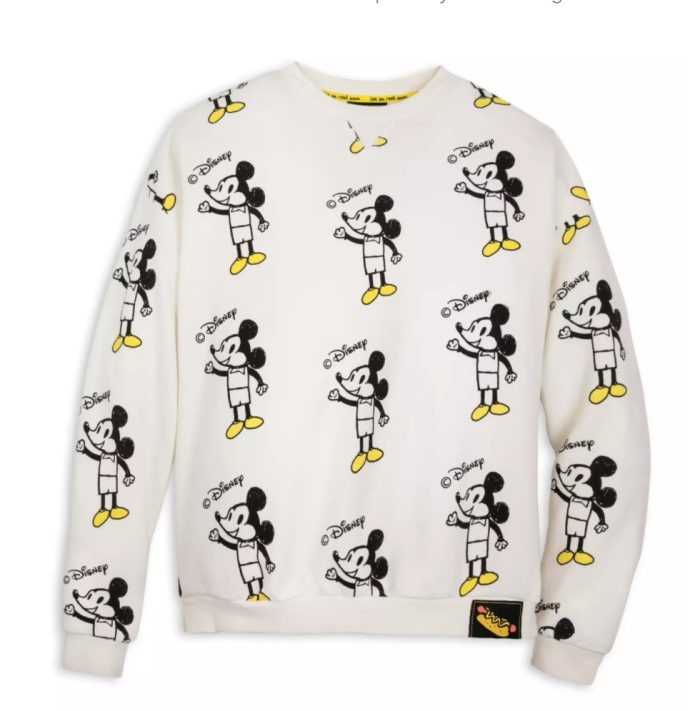 Mickey Mouse Sweatshirt: I love the unique take Disney designer Nanako Kanemitsu took on Mickey for this sweatshirt!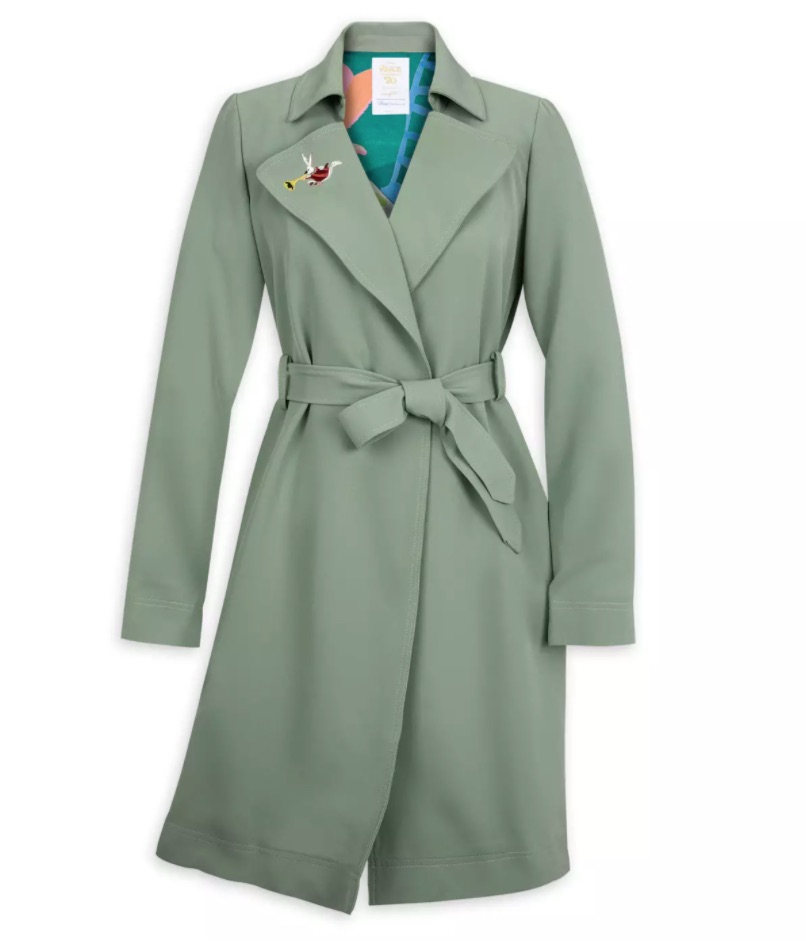 Mary Blair Alice in Wonderland Trench Coat: This trench coat is quite simple on the outside, but the lining is inspired by Mary Blair's inspirational art for the Mad Tea Party!
Disney Patches: Patches make a great unique gift that the recipient can use on anything from a backpack to a denim jacket to a pair of Disney denim to wear to the parks!
The Best Disney Ornaments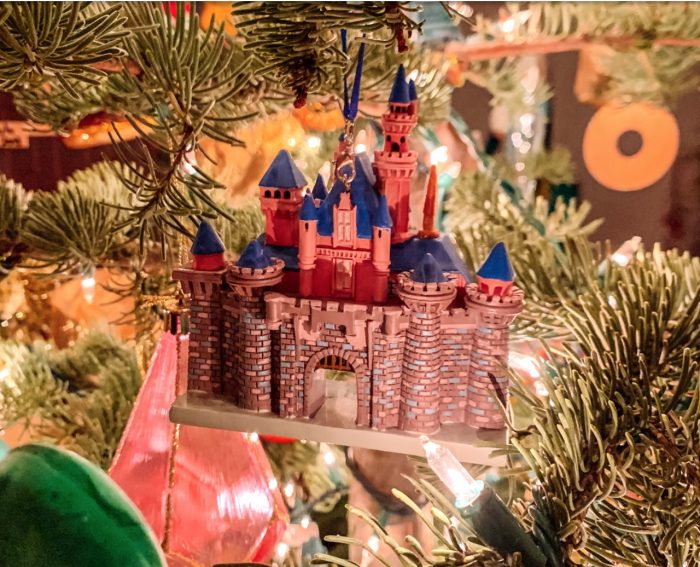 Our family purchases a Disney ornament every year as we build an ornament collection. We hope to have a whole Disney tree-full some day. Here are some of our favorites: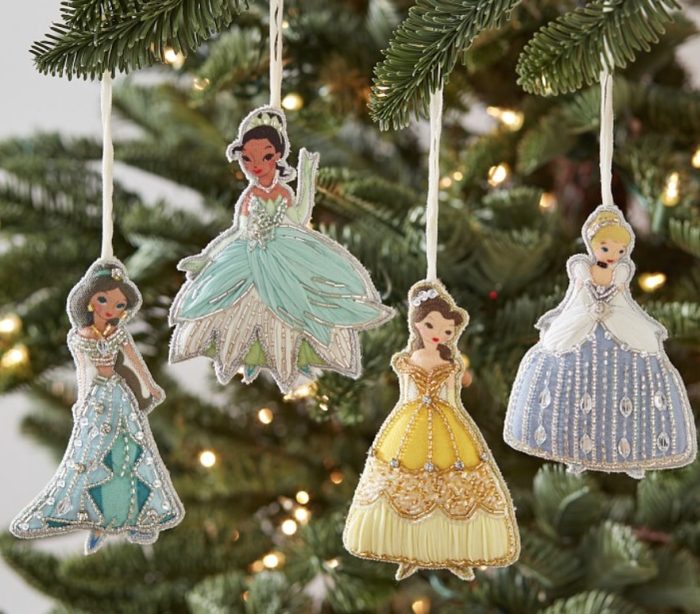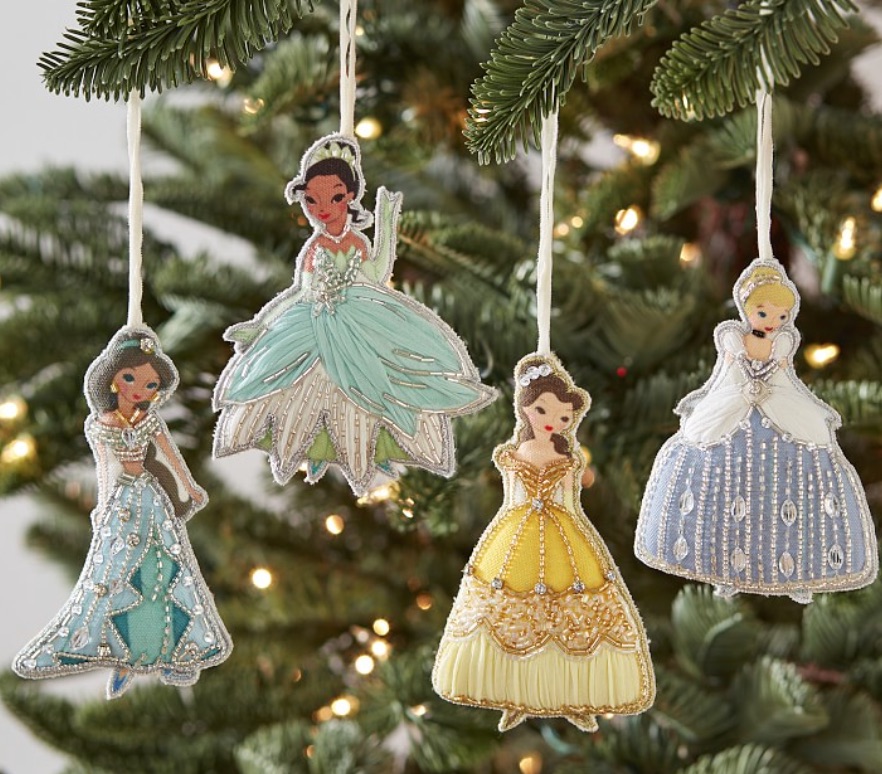 Disney Princess Ornaments: I love the style of these sweet beaded Princess ornaments!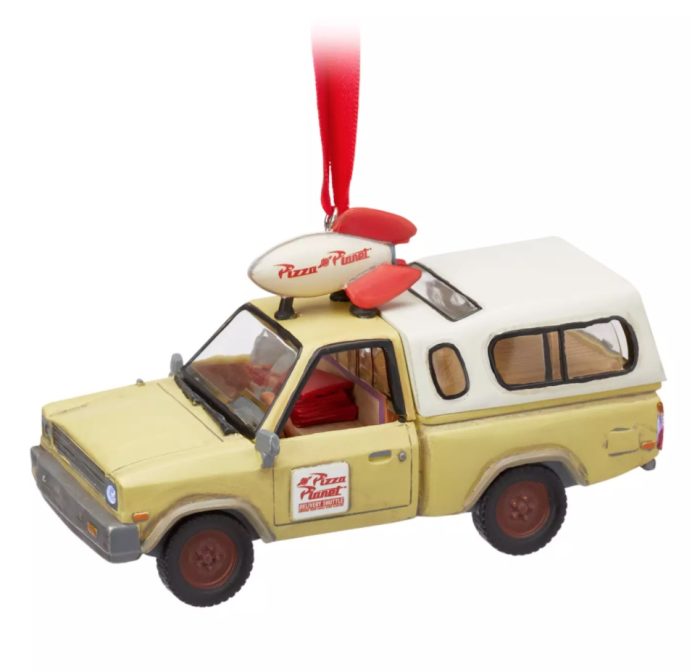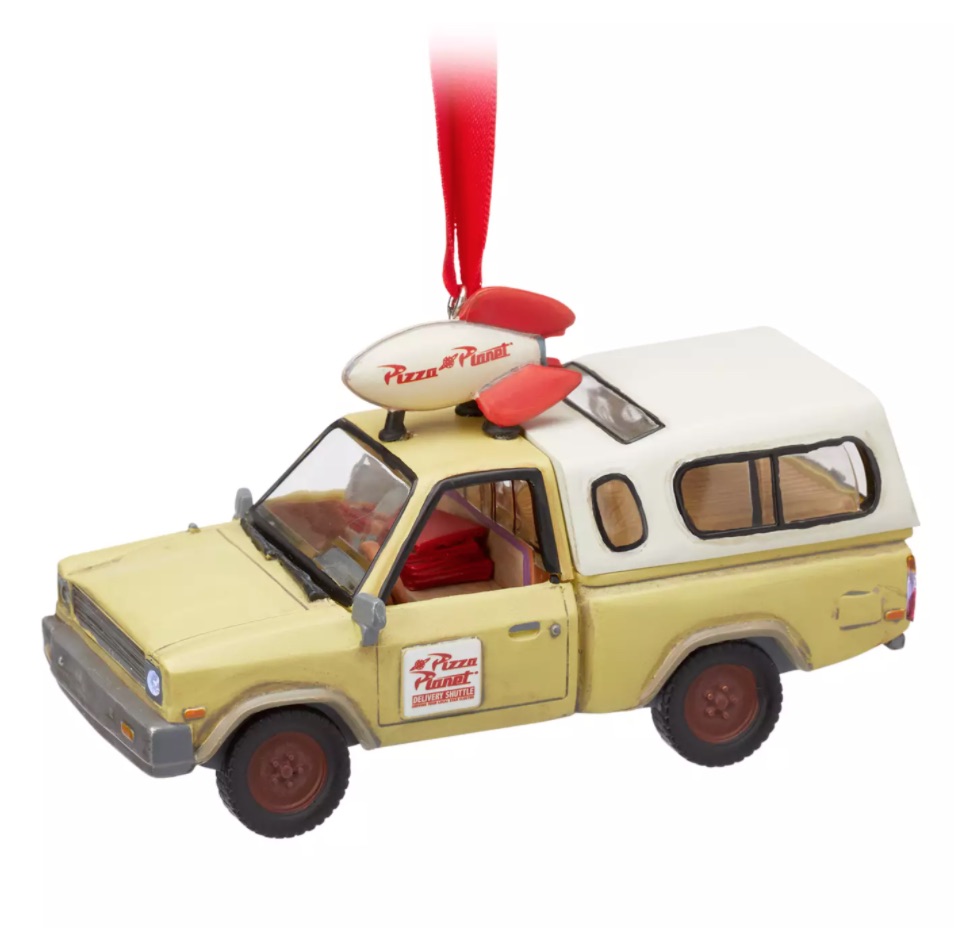 Light Up Pizza Planet Truck Ornament: I don't think any Pixar lover could ever get enough of the Pizza Planet truck. This one lights up!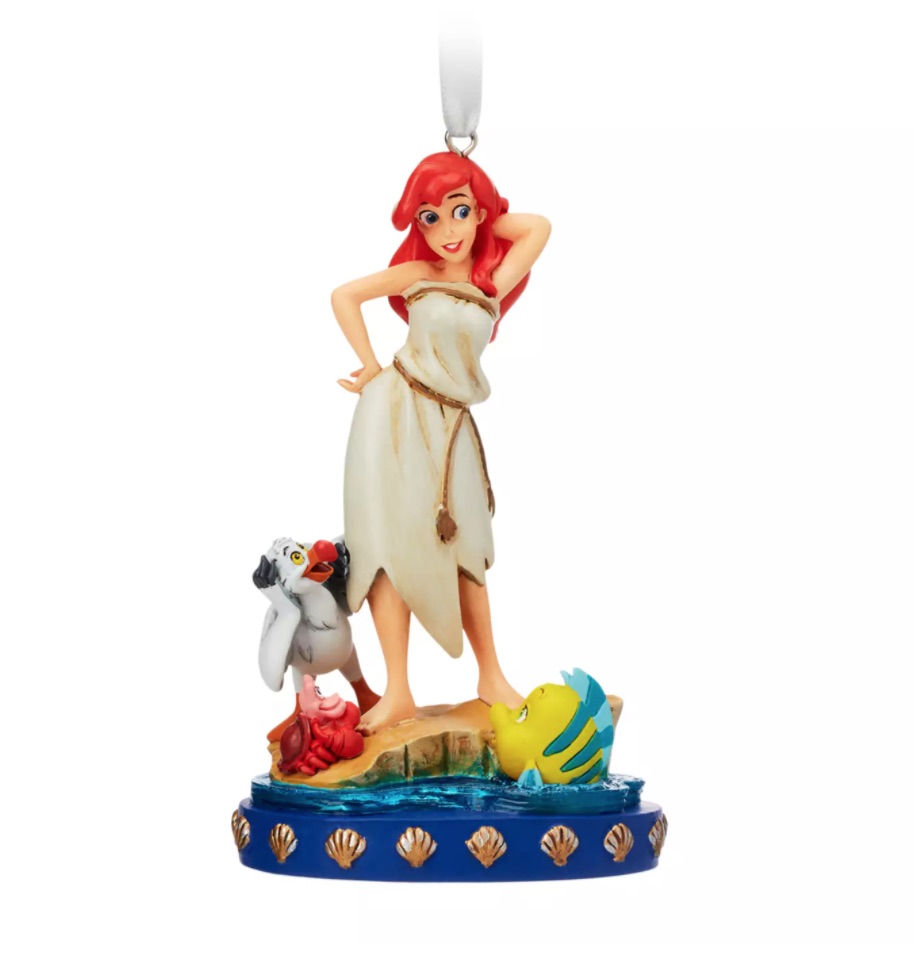 Fairytale Moments Sketchbook Ornaments: This series, featuring Princesses in scenes from their movies, is beautifully made!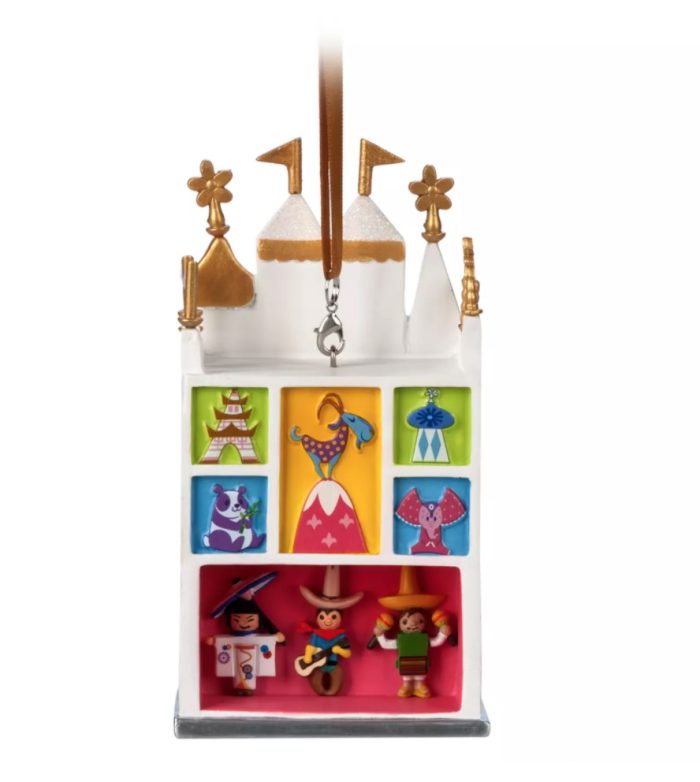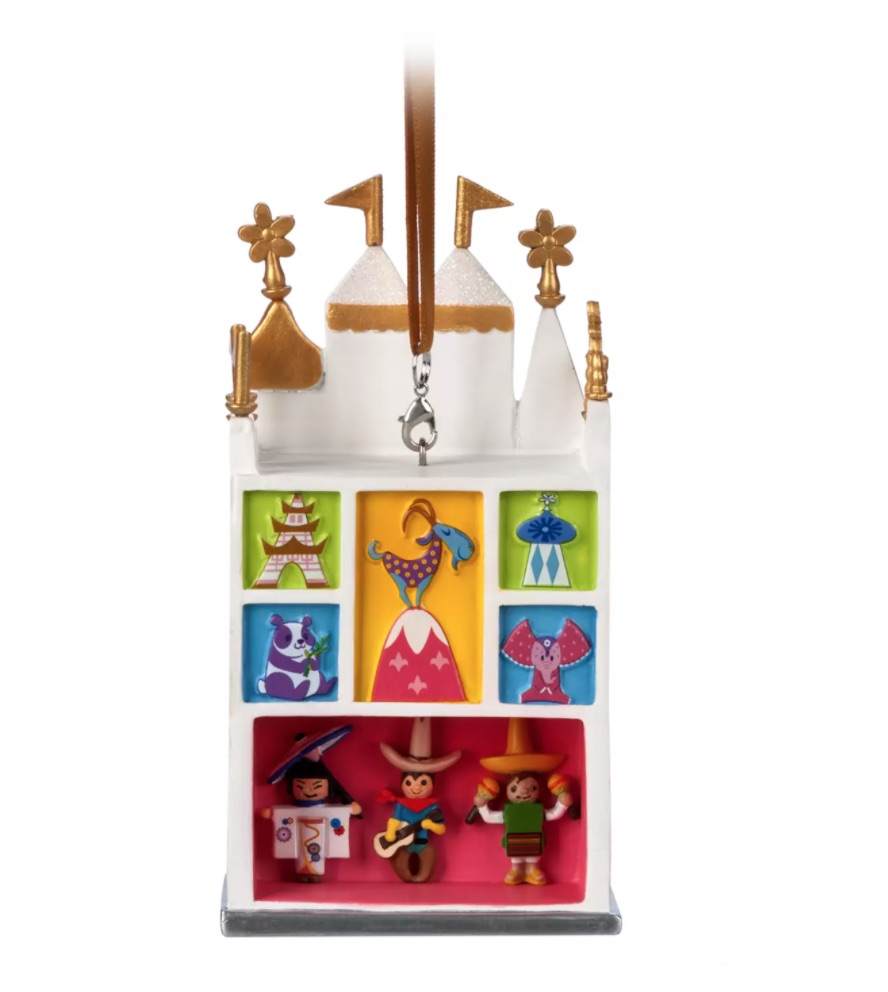 Attraction Ornaments: Every year at the parks, Disneyland sells ornaments of their attractions. We have It's A Small World, Haunted Mansion and Sleeping Beauty's Castle. They're hard to find consistently online new, but you can often find them on eBay by searching "attraction name Sketchbook Ornament"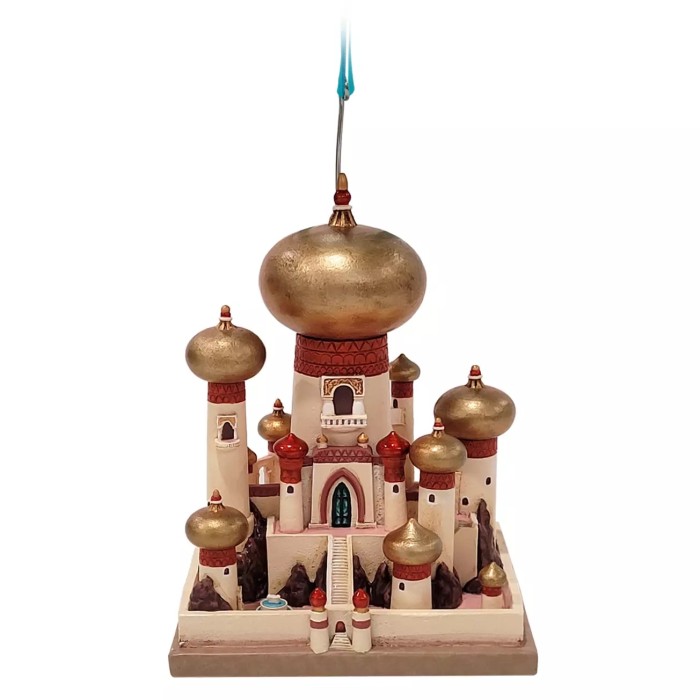 Disney Castle Collection Ornaments: Another one for eBay, Disney does a Castle Collection of all the castles from their movies as ornaments. They're STUNNING.