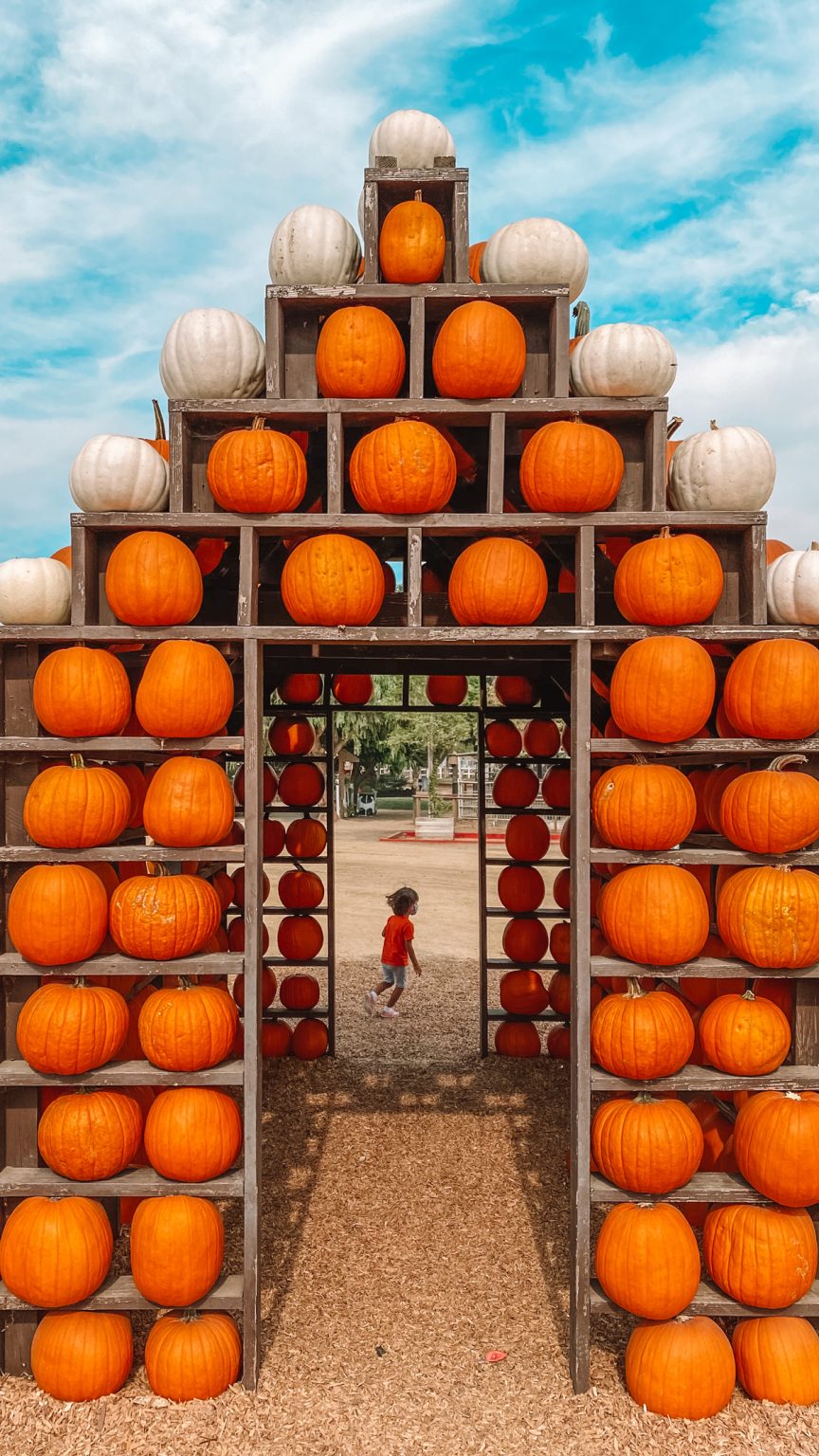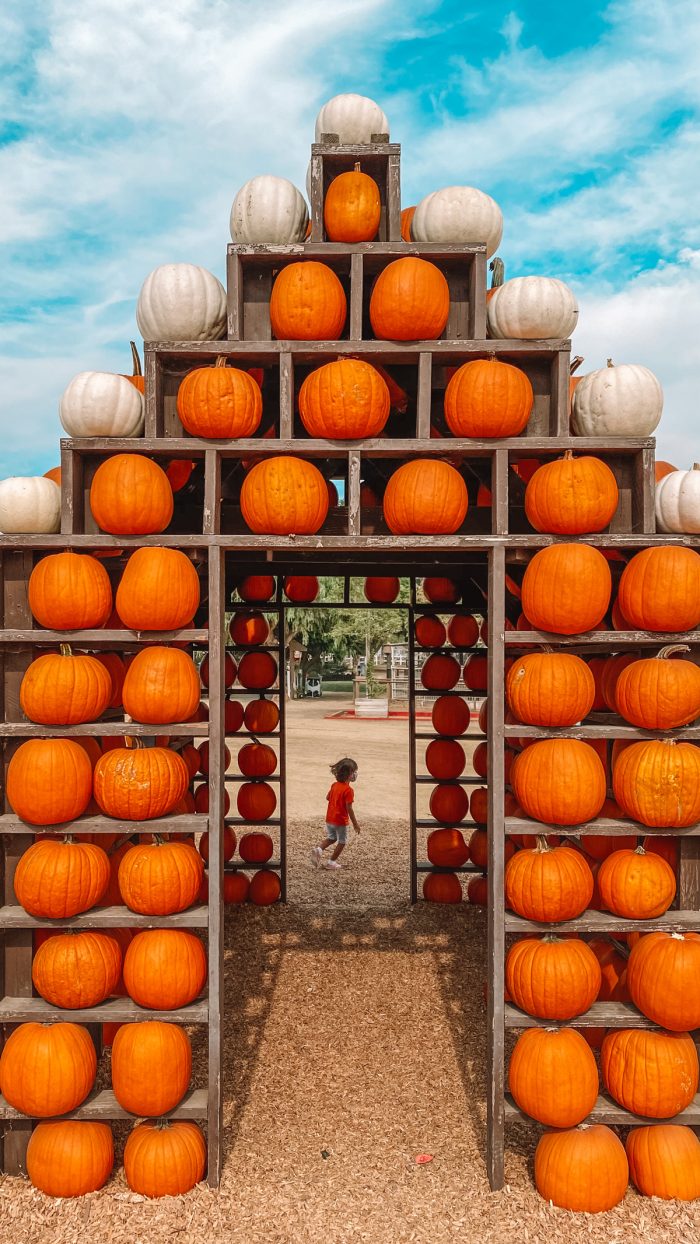 We had the most insane week with work deadlines, deadlines for sending out postcards to voters in swing states and just general craziness. I'd like to thank our babysitters, Disney+ and Netflix, for being there for us. 😉 We did manage to take about 278 Halloween walks using this scavenger hunt though, so all was not lost! I'm so glad so many of you have already printed the scavenger hunt and done it with your fam!! I shared some favorite neighborhoods for the best Halloween decorations in Los Angeles below, too!
I have some more Halloween posts coming your way this week, including a Halloween bucket list printable and the DIY for our Nightmare Before Christmas tree that I just finished! Stay tuned for that!
And most importantly, before I get to those links, we dropped our ballots in a ballot box this week and officially and proudly cast our vote for Biden/Harris! While the anticipatory anxiety is real right now, it felt GOOD to cast a vote in the name of change and human rights! If you haven't already, remember you can learn more about your voting options and what you'll be voting for in this Voter Resources Hub! Let's do this!!! Now, some links…
Five gorgeous design books to add to your library!
Oh man, these linen kids clothes are THE SWEETEST.
It's a Small World… EARRINGS!!!
In the words of Lumiere, "Wear a mask!"
Going to make this pumpkin baked oatmeal this week and I'm, well, PUMPED!
Mistakes to avoid so you don't disqualify your ballot!
I just need someone to buy this mini pink vintage vespa so that it's not me that does, haha!
This glow-in-the-dark bean art ghost would be such a fun craft to try this week!! *adds glow in the dark paint to cart*
This skeleton snack board though!!!!
OMG you can now watch the full Tangled musical they perform on Disney Cruises on YouTube. FUN!!!!
Halloween Decorations in LA
A lot of you have asked me to share ours (and others) favorite neighborhoods for Halloween decorations in Los Angeles! If you know me, you know I always complain about LA not being festive at the holidays. 😉 But, we've driven to pretty much every corner of this city over the last few years in search of Halloween spirit and these neighborhoods seem to give you the biggest "bang for your buck" (i.e. a bunch of cool houses all in one place). Based on the recs in my recent survey it seems like everyone agrees:
Toluca Lake: If you head to Moorpark, a few streets behind the Trader Joe's, that neighborhood goes pretty all out. There's a house with dozens of huge blow-up decorations, a house with hundreds of jack-o-lanterns (pictured here), a house that does a rock-n-roll theme, plus TONS of others as you weave your way through the streets that shoot off Moorpark. This is where we always go for our annual Halloween pajama walk!
Burbank (off Magnolia): You can use Porto's as a landmark for starting and then head east on Magnolia. If you weave your way through the streets that cross Magnolia you'll see tons of decorations. I have to assume that since Burbank is where so many studios based and tons of industry people (set designers, special effects artists, etc.) live there, that that plays in to how big the Halloween spirit is around there.
Larchmont/Hancock Park: Lots of the big houses in that area go all out with decorations. I'd say between Beverly and 6th St. and between Rossmore and Van Ness is usual the general (large) area we've explored. There's also a cute small pumpkin patch just north of there on Larchmont between Melrose and Beverly. And last in this area, there's also usually several awesome streets a bit further west in Hancock Park, too. Several people recommended Rimpau below 3rd street this year!
A few ones that other's have recommended but we haven't checked out for Halloween yet this year: Pacific Palisades, Sierra Madre, Venice (but please be cautious here this year, the canals are hard to social distance in. I'd suggest going on a weekday if you go at all). Also, there's "The Witch's House" (516 Walden Dr.) in Beverly Hills which is just awesome year round. =)
If you know of others, leave them below! If I find anymore, I'll add to this list. But we've driven from the beach to the center of the city to the valley and those three are without a doubt the best we've seen.