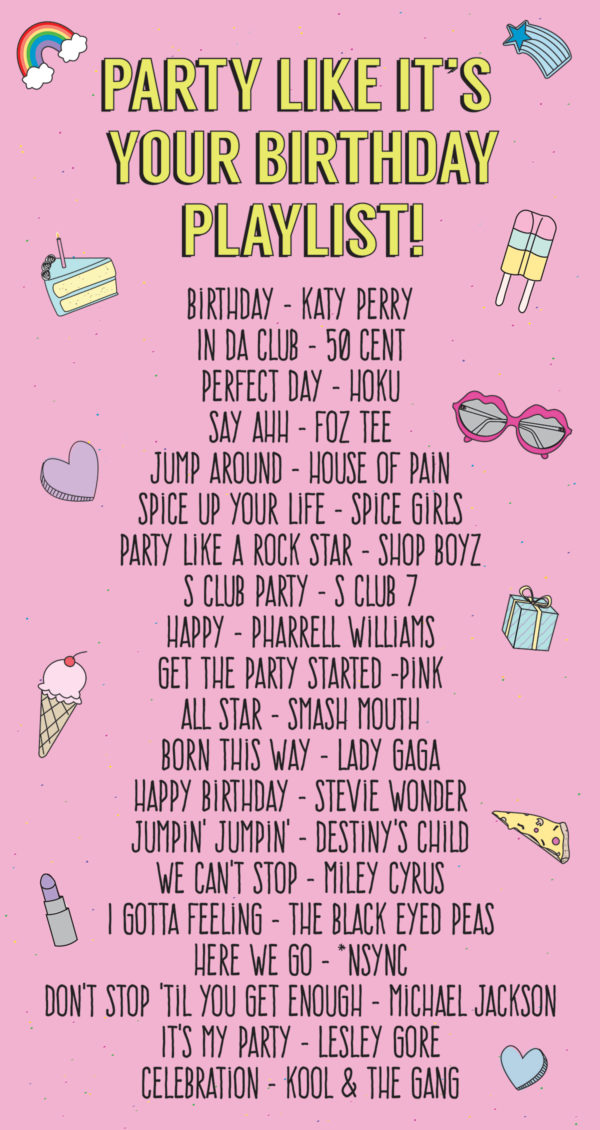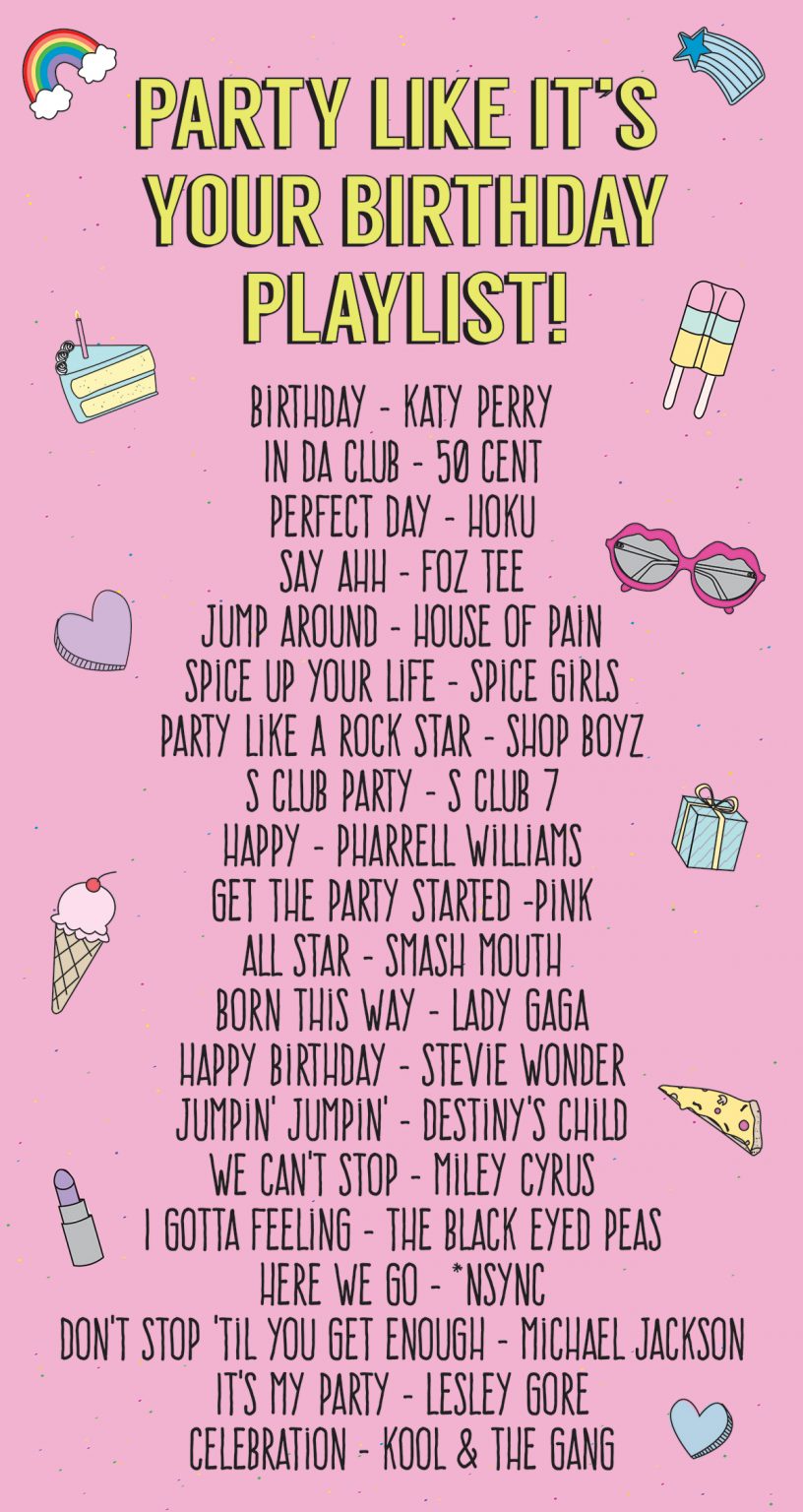 Graphics by Violet Clair
Riding that birthday train right on through to this month's playlist! And we've got a pretty epic birthday playlist for you today! Some classics, some songs that just make you want to par-tay, plus your daily required dose of the Spice Girls, *NSYNC and S Club 7 of course. So if you're throwing a birthday party anytime soon, at least you can check music off the list!
Click here to listen to the Party Like It's Your Birthday Playlist!
Remember, if you have any playlists you'd like to see, suggest them below!