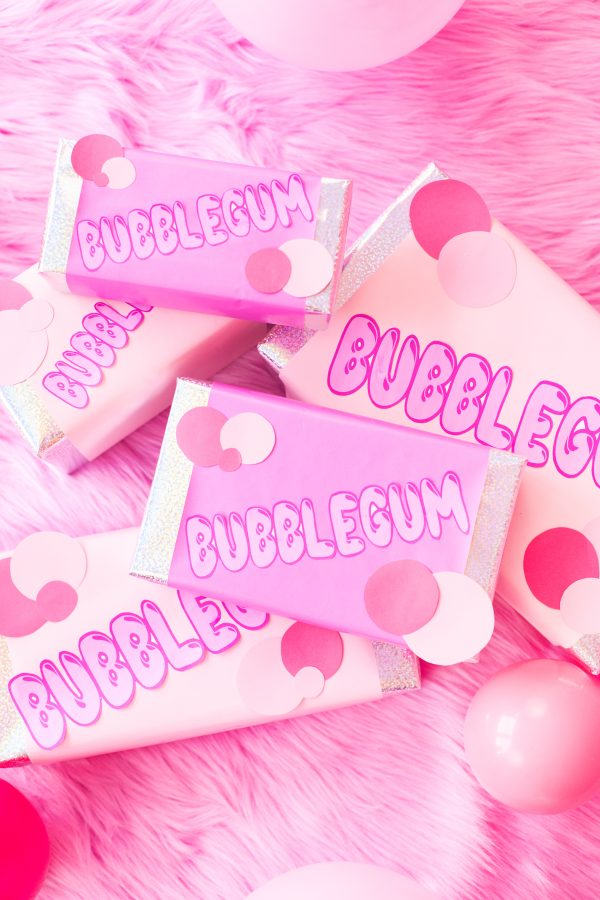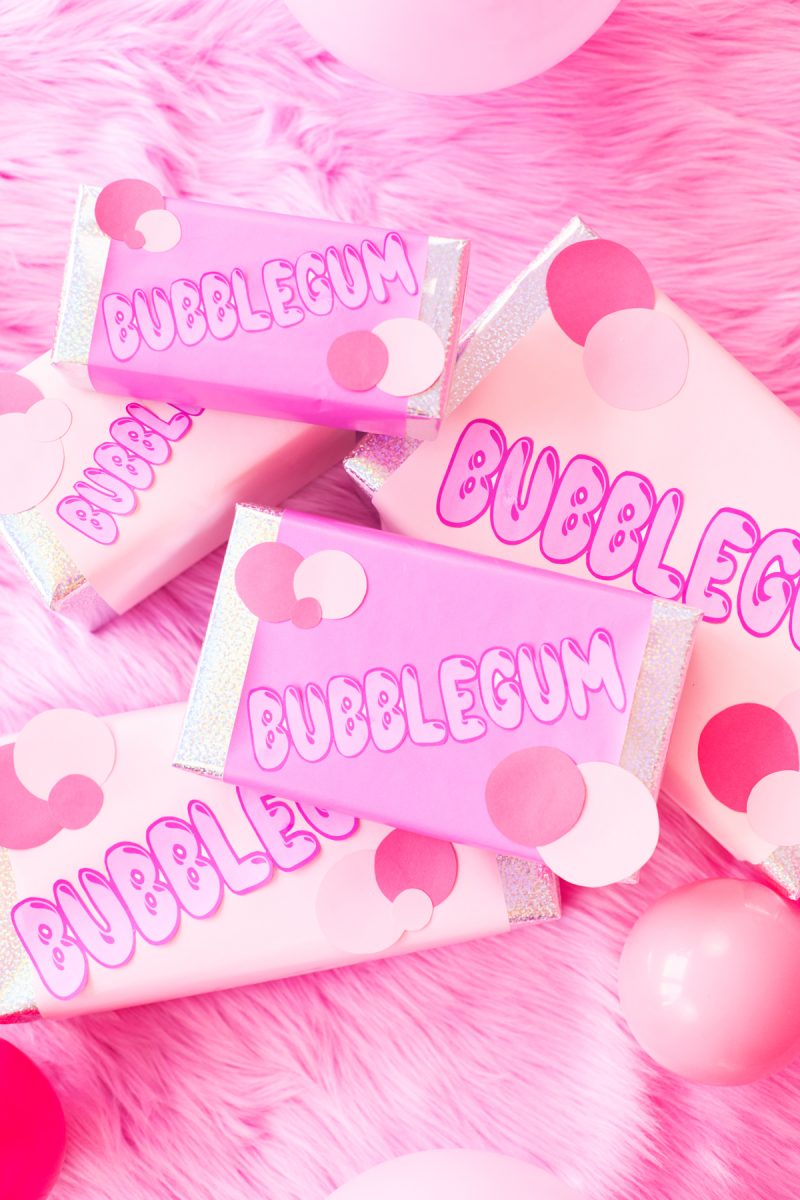 It's been awhile since we did a gift wrap DIY! This idea has been cookin' in my head since we made our DIY bubblegum costume last year! Rectangle gift boxes seemed like the perfect canvas for DIY bubblegum gift wrap!! Aren't they cute for jazzing up a birthday gift? Yep. And pretty easy to recreate too!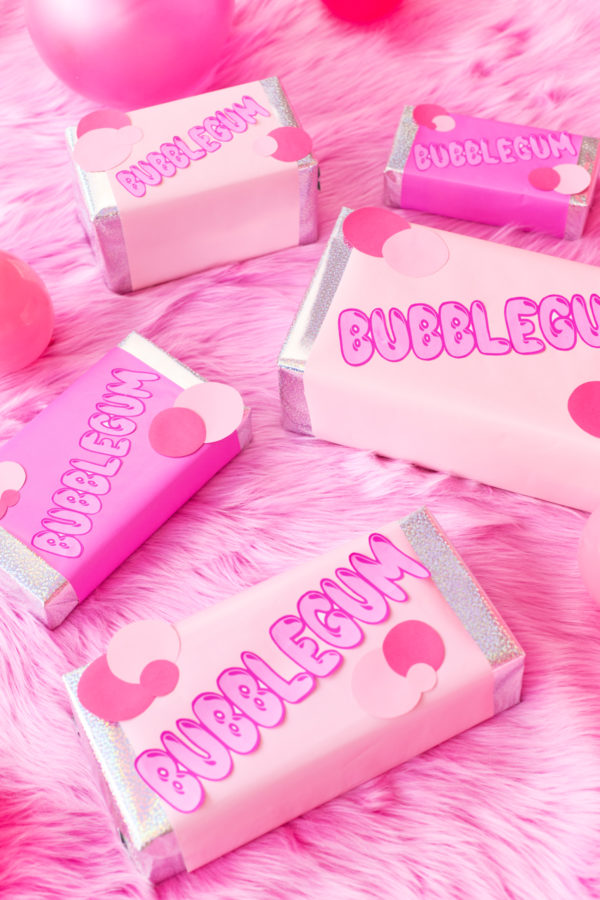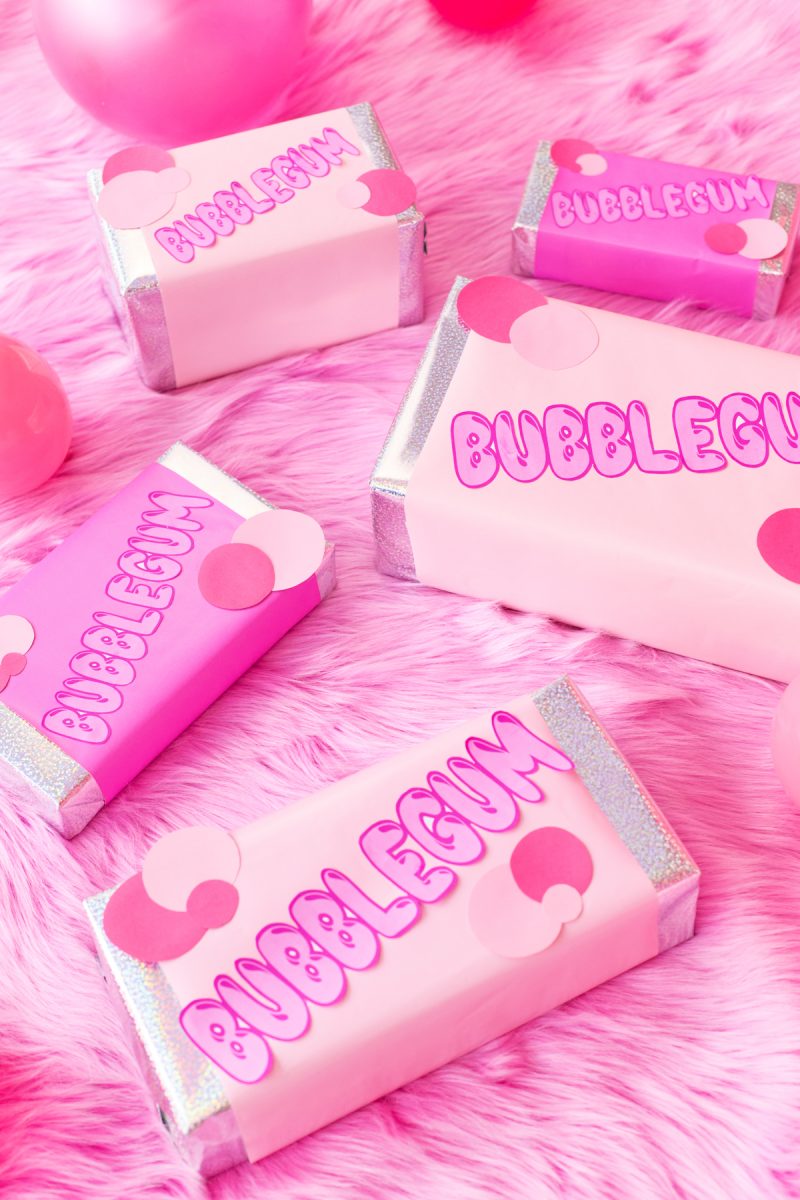 DIY Bubblegum Gift Wrap
Total Time: 15 Minutes
Supplies
Rectangle Gift Boxes
Silver Wrapping Paper
Pink Wrapping Paper
Pink Cardstock
Bubblegum Printable or Marker (To Draw It Yourself)
Tape
Scissors
Directions
1. Wrap the box in silver gift wrap.
2. Cut apiece of pink wrapping paper long enough to wrap around the box, and about 2" narrower than the box.
3. Wrap the pink around the box and tape underneath.
4. Cut out the bubblegum printable and tape to the pink wrapping paper, or write "bubblegum" (or your fave brand!) using a marker!
5. Cut out bubbles from pink wrapping paper or cardstock and tape onto the package.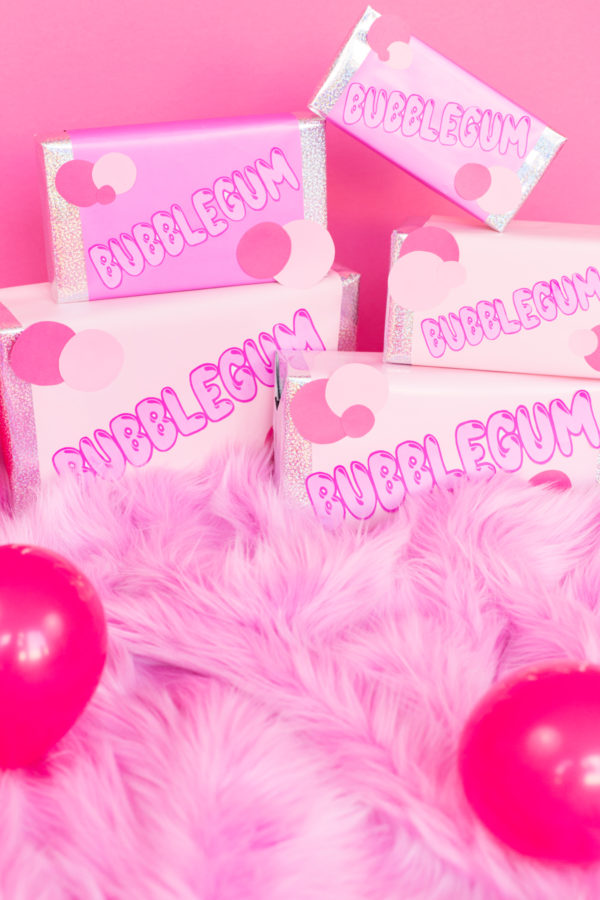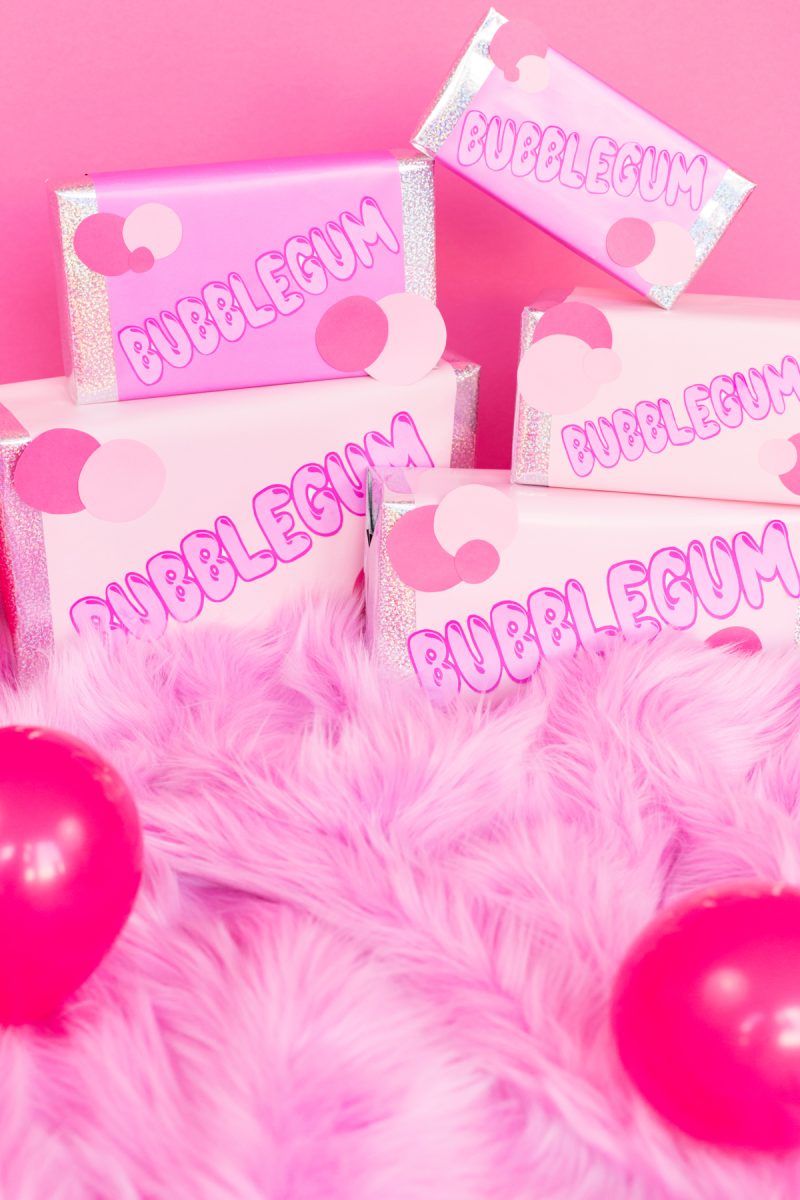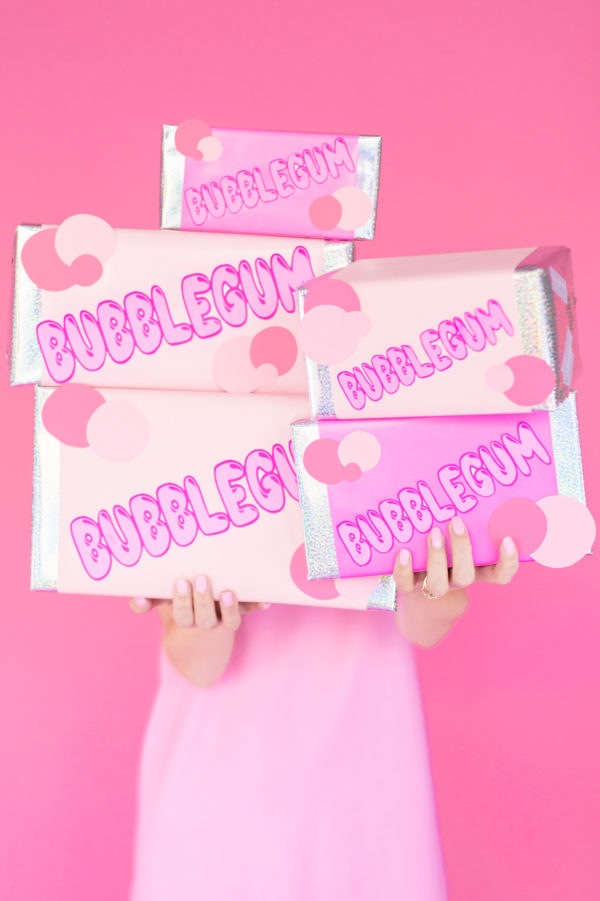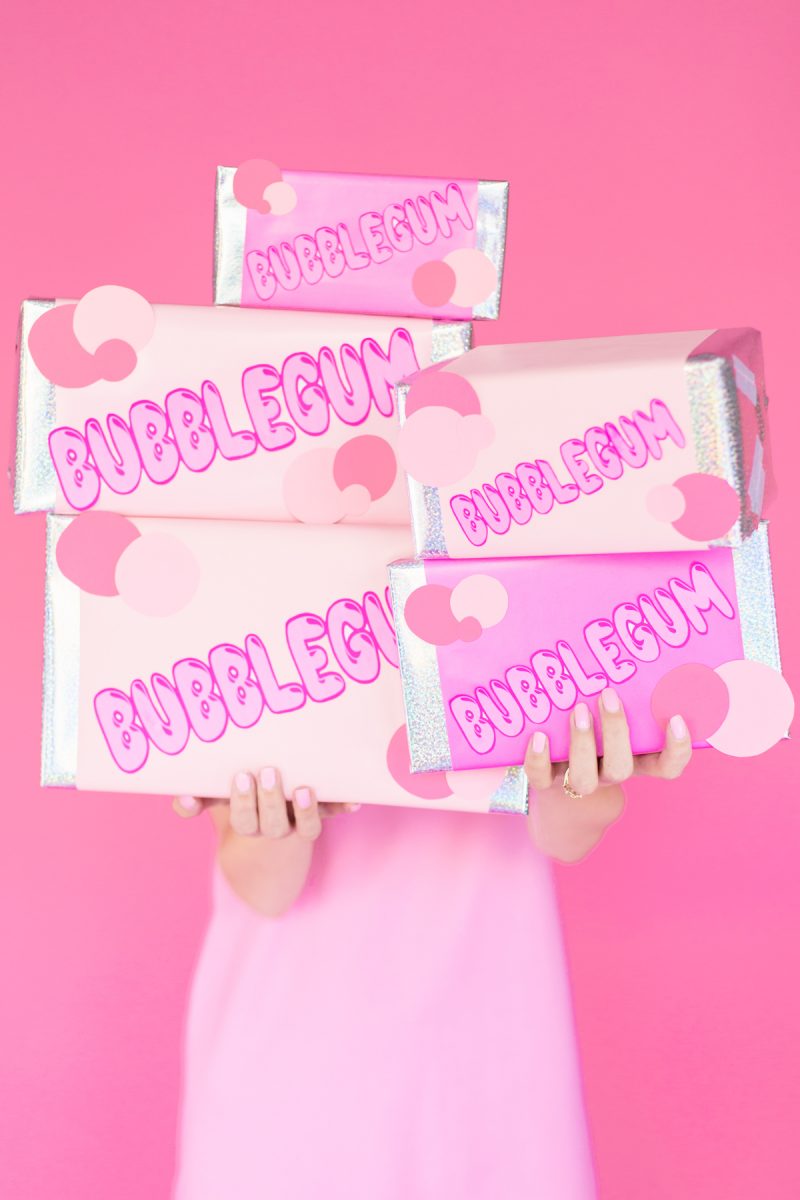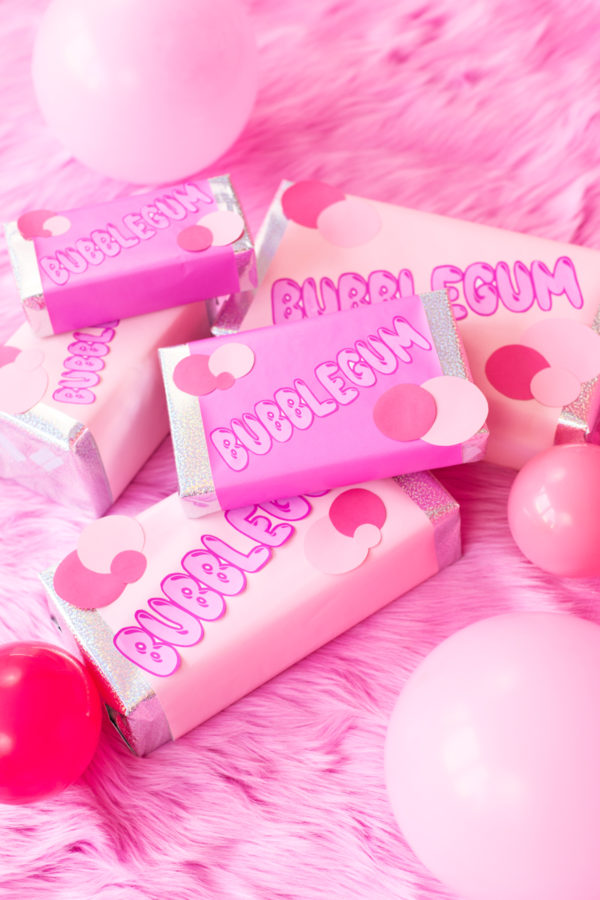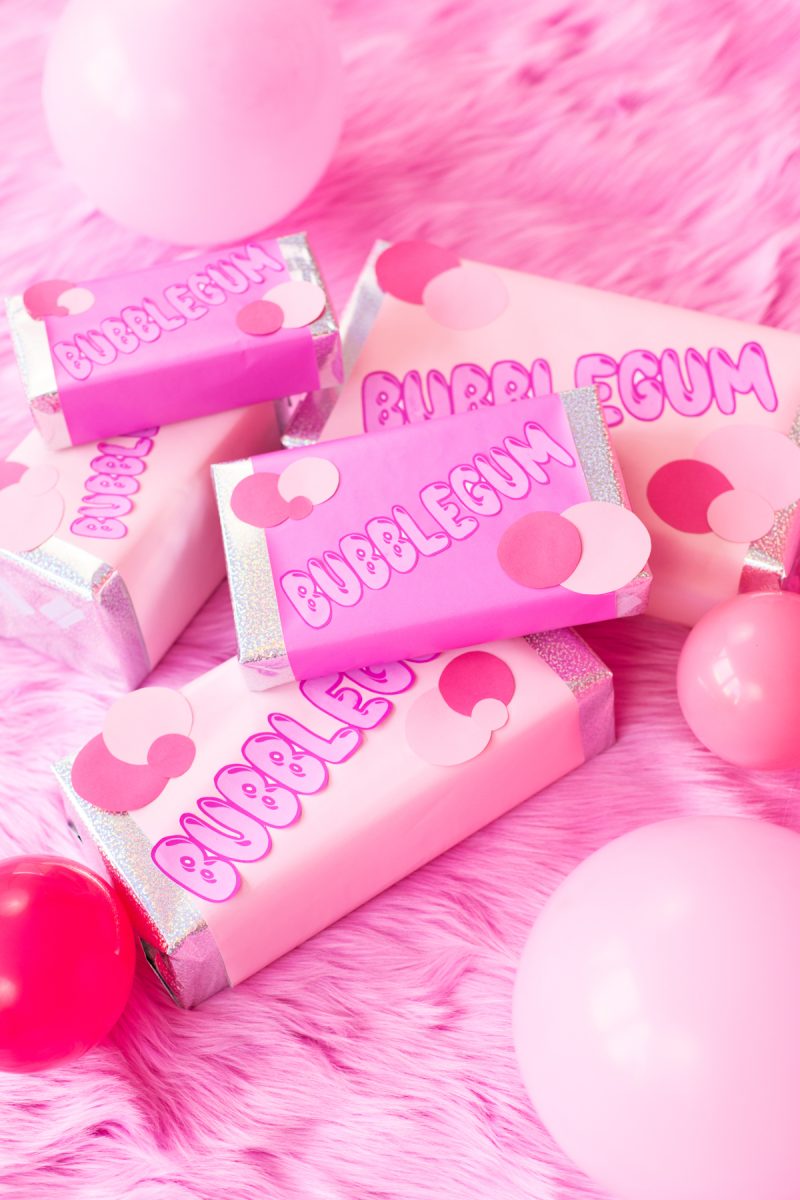 Photos by Jeff Mindell
Are you guys interested in seeing more easy gift wrap ideas? Let me know in the comments below if there's any occasion you'd want to see ideas for! =)