Today's DIY costumes are sponsored by Airheads.
I had so much fun creating these clever, crazy costume toppers for those airhead moments of all of ours ("Ah! I need a costume!") did you guys enjoy the first round!? Hope so, because here's round two! The more colorful set of the bunch, you won't be missed wearing any of these get-ups, and you'll crack people up with your answer to the question "What are you?" A birdbrain! Eye Candy! Your Wish Come True! Get the quickie DIYs for these below.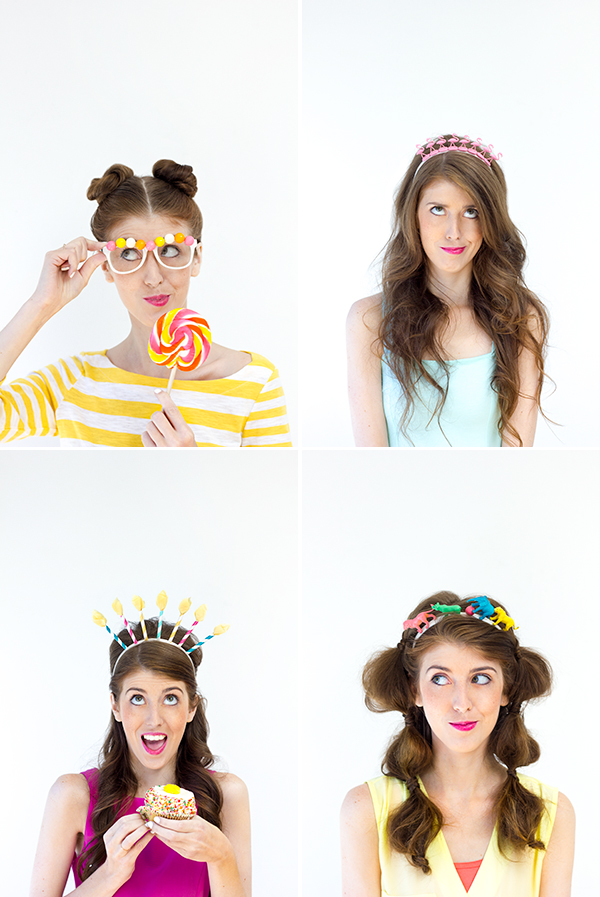 Use this costume as your excuse to check out of work for the day and throw feathers at your coworkers instead. (Ok, don't actually do that, you birdbrain!)
Mini Plastic Flamingos
(I am SO obsessed with these.)
Headband
Hot Glue or Other Strong Glue
Hot glue plastic flamingos across your headband. Another easy one!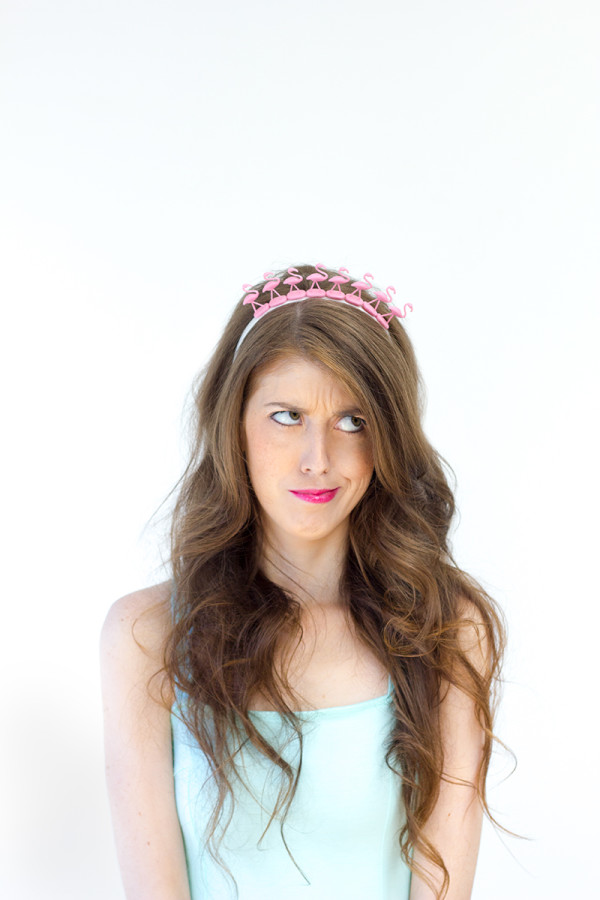 You can wear some funky feather accessories, or anything really. As long as you tease your hair and make that crazy birdbrain face.
For the not-so-shy readers out there, if you want a costume that will crack people up, this is it. "What are you?" they ask…. "I'm your wish come true." Enough said!
Paper Straws (Cut in half or thirds.)
Small Squares of Yellow Tissue Paper
Headband
Hot Glue
Pinch and twist the center of each tissue square to form a "flame". Trim if desired. Place a dot of hot glue on the bottom of the twisted tissue and glue it into the straw. Hot glue the other end of the straw to the headband, making sure to hold each candle steady until the glue sets.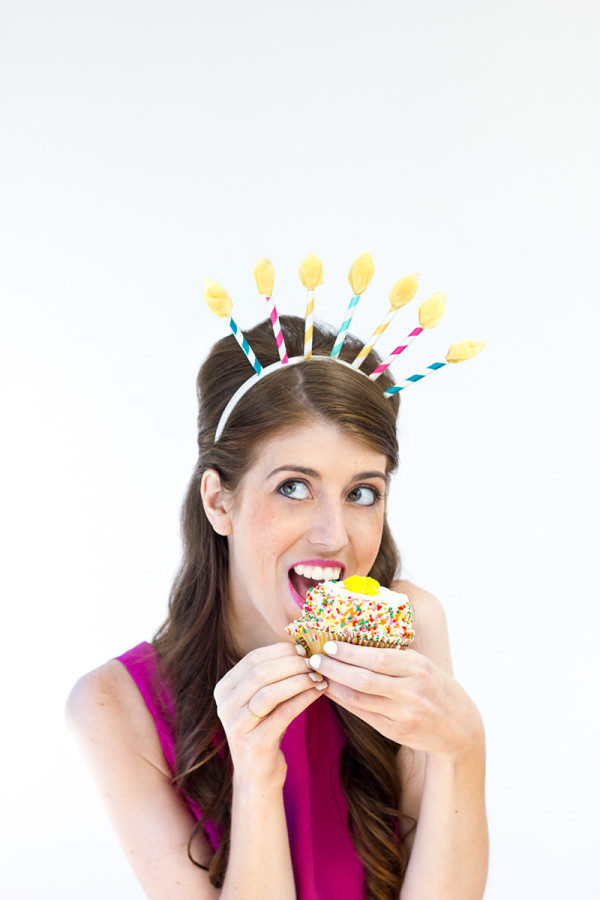 Pair with a pretty party dress and use this costume as your excuse to eat some cake.
If you're still obsessed with little plastic animals like the rest of us, here's an excuse to wear them. A traveling circus!
Small Plastic Animals
Spray Paint
Gumballs
Headband
Hot Glue
Spray paint your plastic animals in your desired colors. Let dry. Hot glue the animals to the headband. If desired, first hot glue a gumball to one of the animals to act as a "ball" and then glue that onto the headband.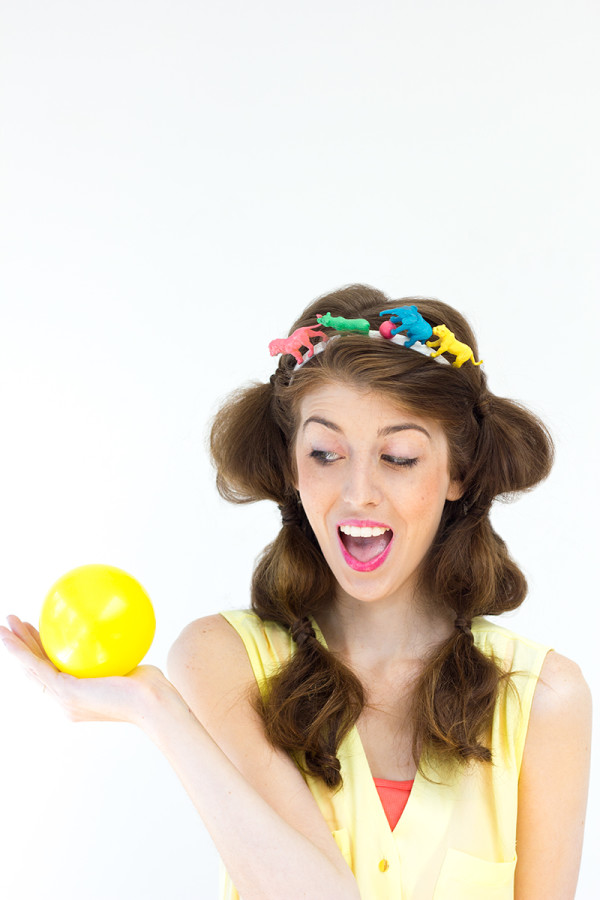 Pair with a circus-worthy 'do and carry a suitcase, for extra emphasis on the traveling part.
—
All Photos by Studio DIY, Hair Styled by Lo Hendricks Hair
My goal with all of these was to get a little laugh out of anyone who asked what I was. And there are so many more phrases that can be interpreted this way! Have any that I forgot? Leave 'em in the comments below and we'll have a whole clever costume arsenal soon! And don't forget to check out the first four in this series, too. Happy Costuming!

This DIY post is sponsored by Airheads. All content and opinions are that of my own! Thank you for supporting the sponsors that keep the Studio DIY party going! Read more about my editorial policies here.