Are you ready for a St. Patrick's Day DIY bonanza!? (Hope you stocked your tool kit!) In true Studio DIY fashion, you're in for two weeks of St. Patty's appropriate DIY projects to get you ready for March 17th, and a few you can use for other parties throughout the year, too. Like this one, a rainbow fascinator! Rainbow hues certainly aren't limited to just one day (Thank goodness!) and you could adapt this to all sorts of color palettes! Outside of an Irish bash, you could make them for a tea party, bridal shower or anything else that requires some fancy-pants hair ware! Let's do this!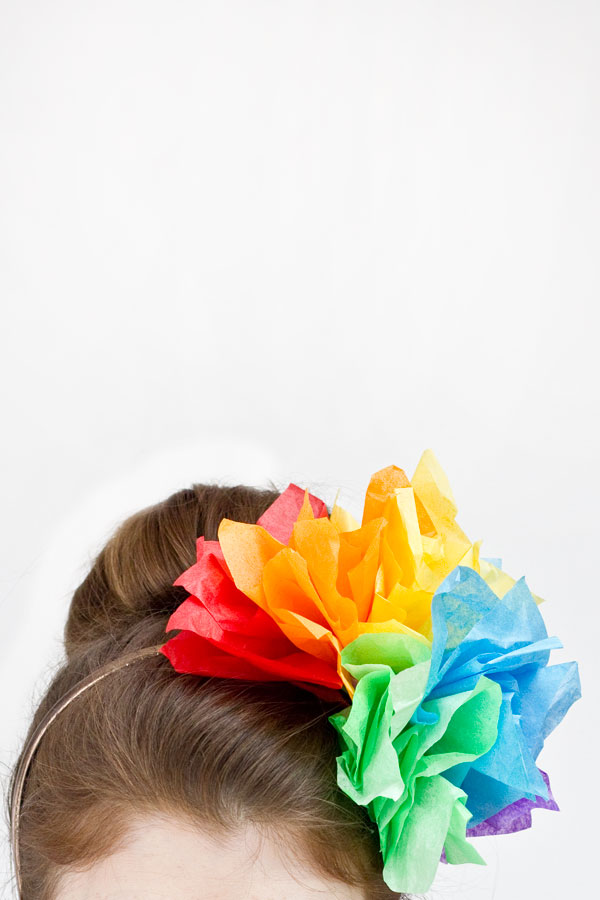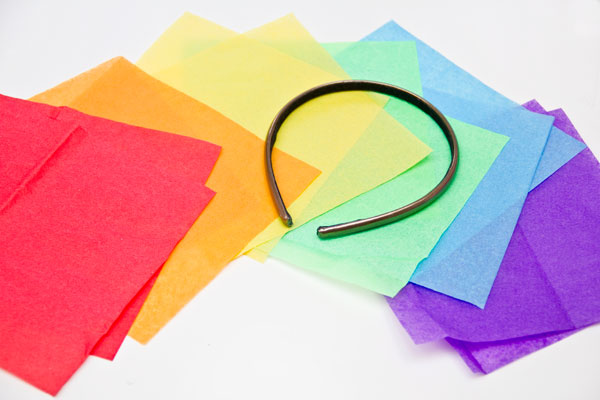 Tissue Paper in Rainbow Colors
Headband
Scissors
Hot Glue
Tape
Cut two six inch squares of each color of tissue paper. Pinch each square in the middle and tightly twist, as shown below.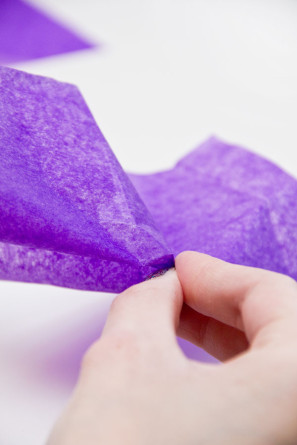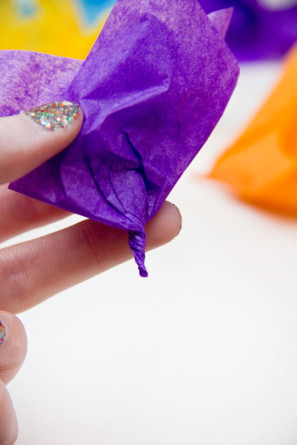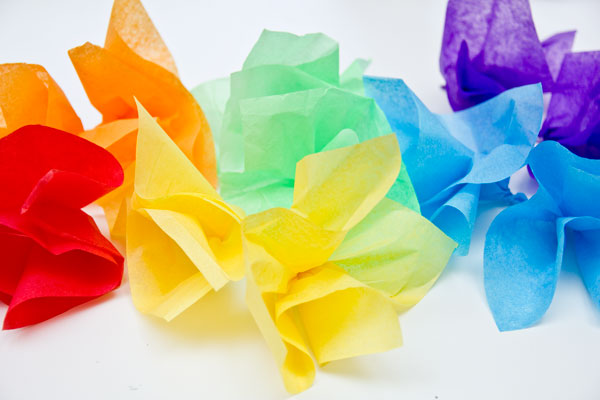 Grab your red, orange and yellow tissues "poofs" (that's six total!) and pinch them all together with your fingers. Twist them and then wrap tightly with tape. You won't see the tape (it will be hidden under the tissue) so use as much as you need. Make sure the tape catches all six pieces by giving them a slight pull. If any come out, you'll need to add more tape to secure them. Repeat this process with your green, blue and purple tissue poofs now.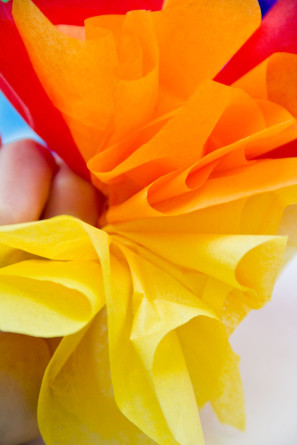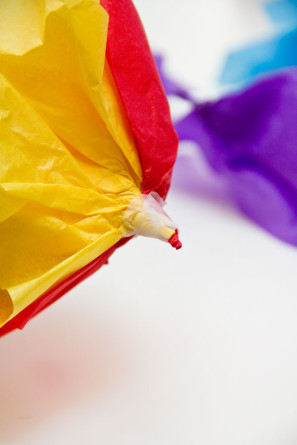 Hot glue your red, orange and yellow section to your headband.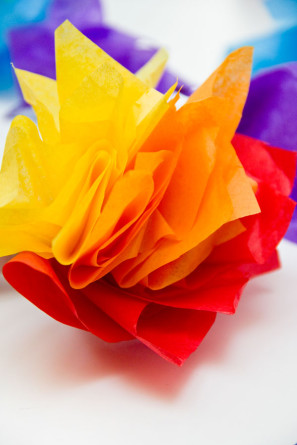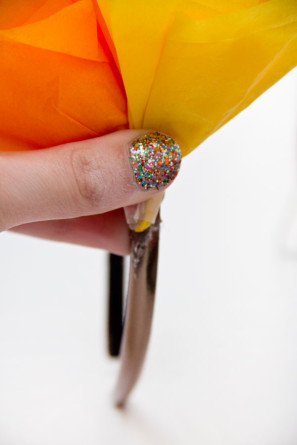 Now glue your green, blue and purple section going in the opposite direction to your headband. The two sections should overlap slightly when glued. Fan out your tissue poofs to cover your tape and to make sure you can see all the colors.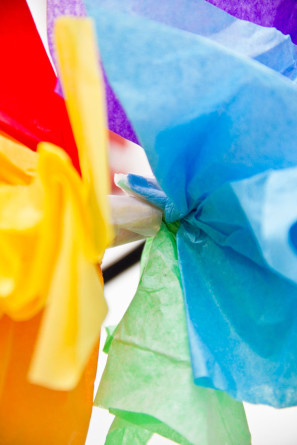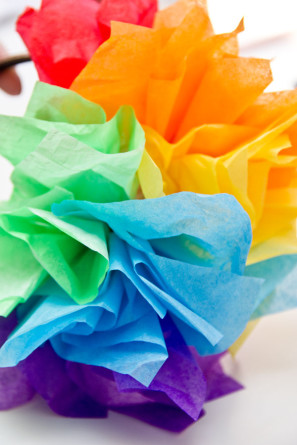 Put on your fascinator and get your party on!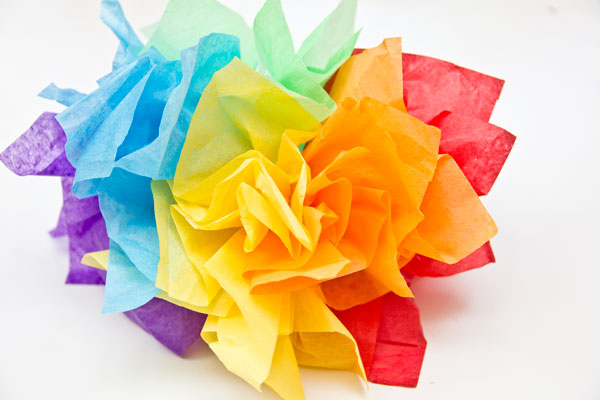 All Photos by Studio DIY
For more St. Patrick's Day DIY projects, click here. And for more DIY fun all around, head here!