Remember a few months back when a bunch of us bloggers got together and shared posts around the color hot pink!? Well, it's time for round two! Once again Mandi of Vintage Revivals has challenged us… but this time the hue was gold! YES! My fave. I've been obsessed with the bottle brush trees I've seen floating around Pinterest, and I knew I wanted to make some myself. But to jazz 'em up even more I decided to hit 'em with some gold! Because how could you resist teeny tiny gold dipped trees? That's right, you can't. And I bet you can't resist the other gilded posts these awesome ladies came up with either, so check them all out below!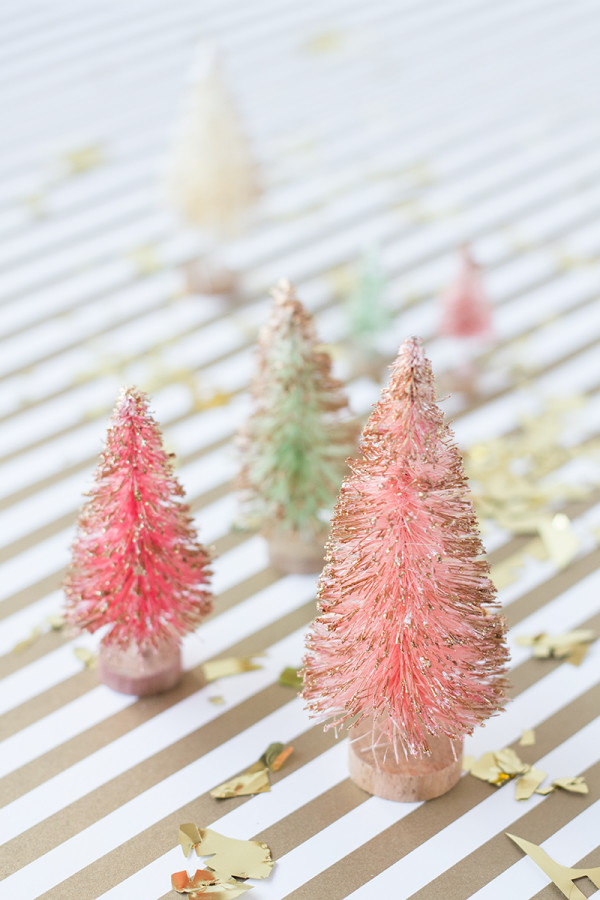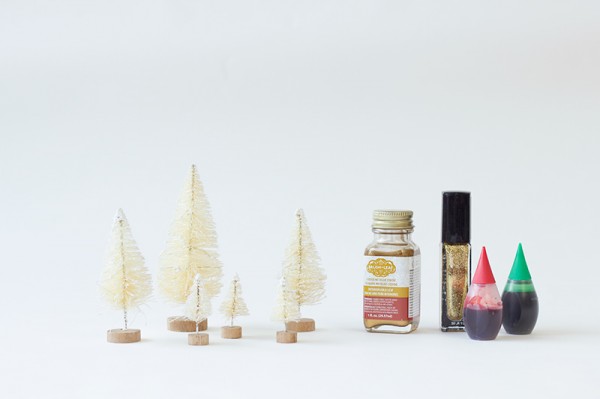 White Bottle Brush Trees
Food Coloring
Spray Bottle
Water
Liquid Gold Leaf
Gold Glitter Nail Polish
Paint Brush
Tape
I started by dying my trees! I used this awesome tutorial from Elizabeth Kartchner to get me started, except instead of dye I just used food coloring because it's what I had on hand. Worked like a charm! Follow her steps, then learn how to gold dip 'em below.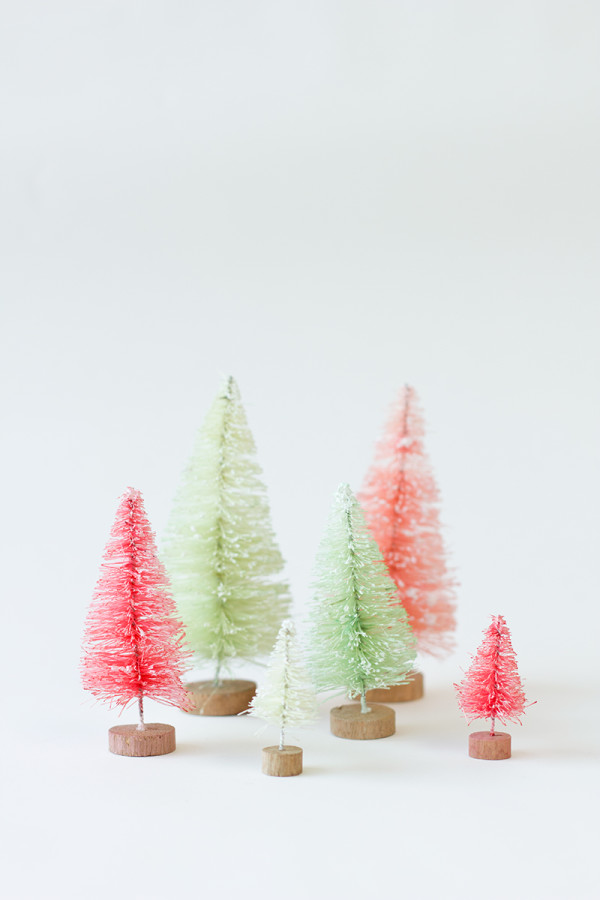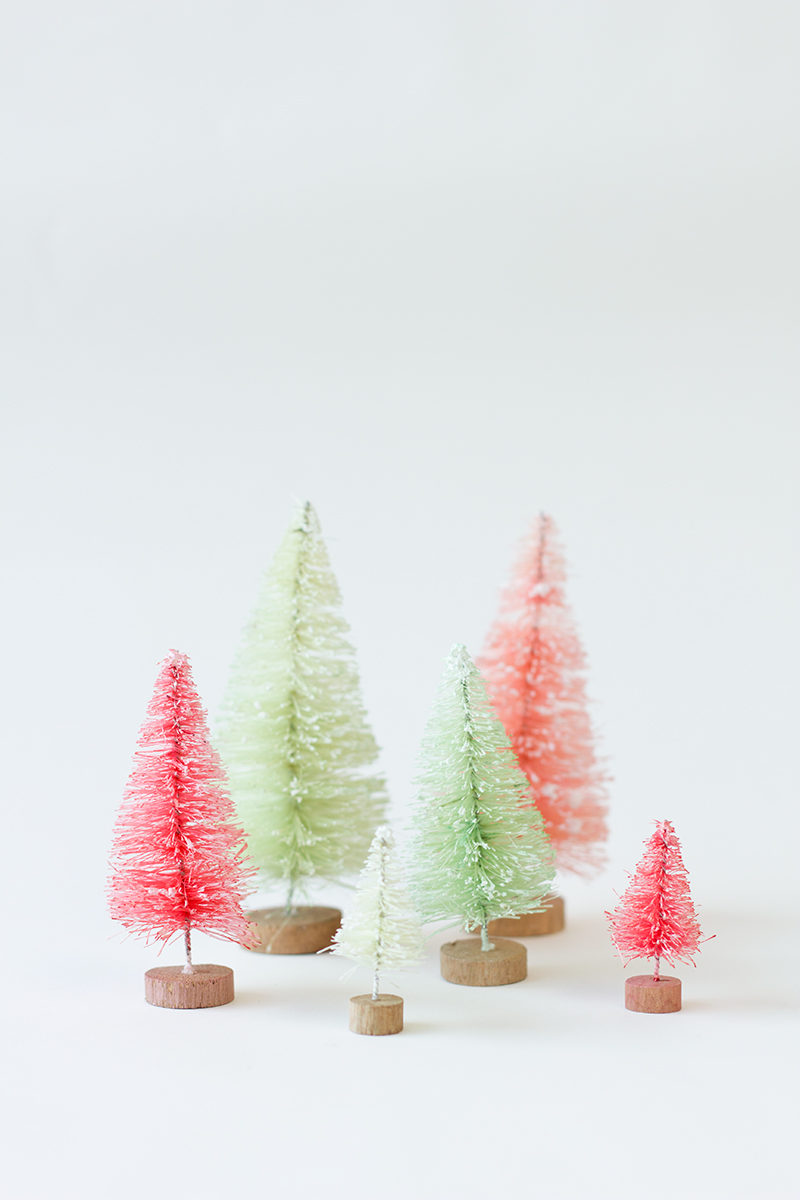 To start, I used a stiff brush and dipped it into my liquid gold leaf. Then I brushed it along the tips of all the tree's bristles. This can get messy, so I actually recommend wearing gloves and covering your surface below well. After you've gold leafed them up, time to add the glitter! I brushed on the gold glitter nail polish in the same way, just on the tips. (You could also do this with mod podge and regular craft glitter, just brush the mod podge on the tree and then sprinkle glitter on top.)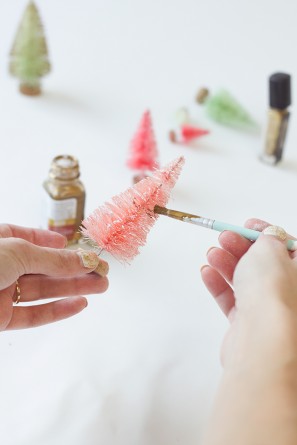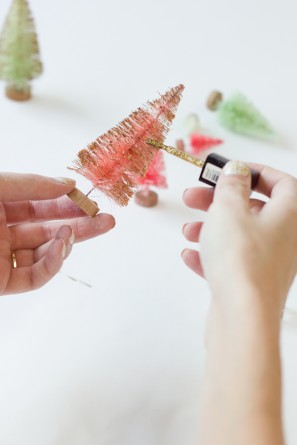 Sparkle time! Nothing like some gold-frosted trees, huh!?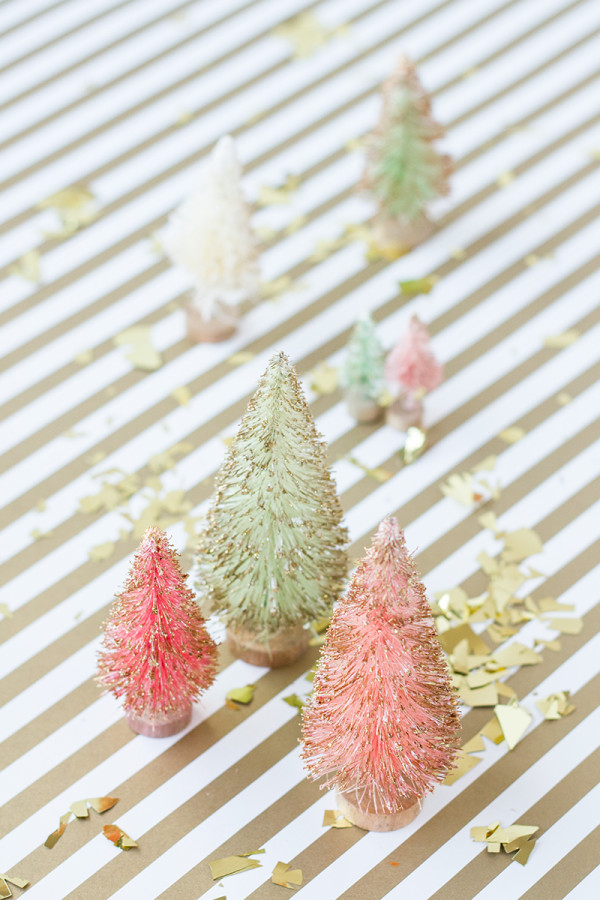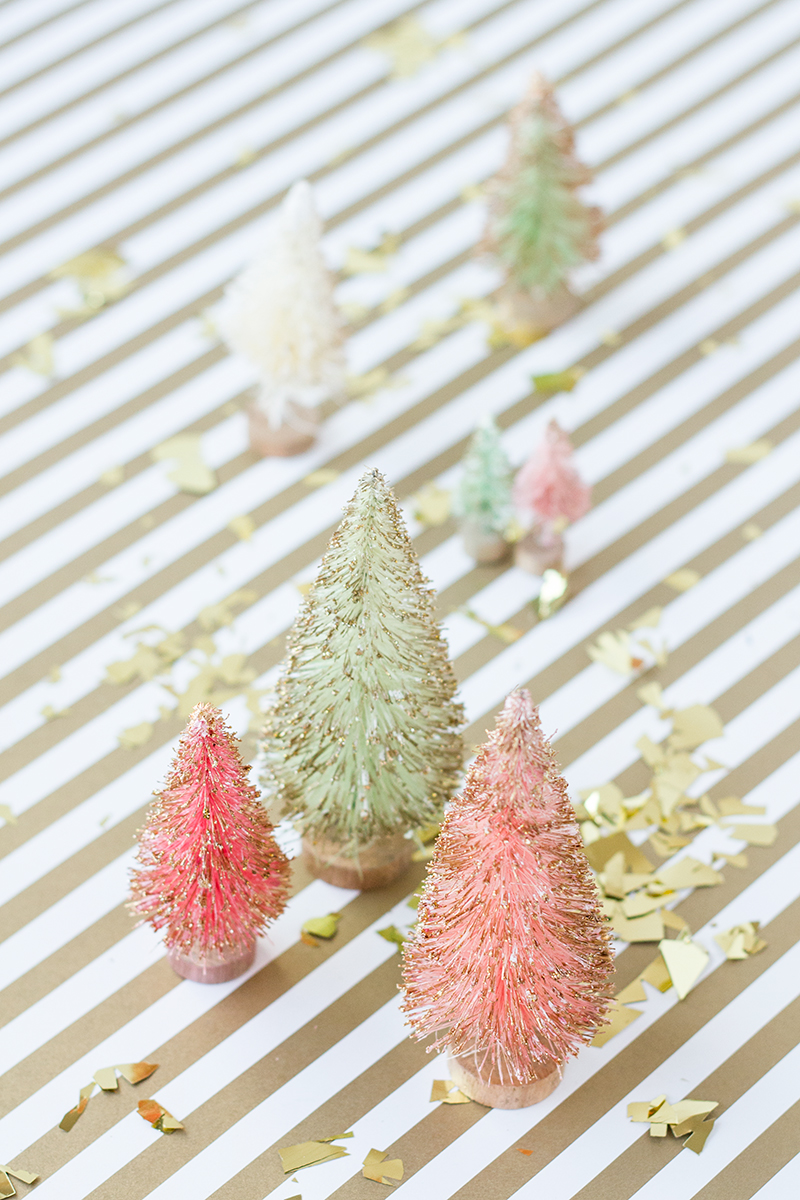 If I had a mantle, I'd line about a billion of these up in all different sizes. They also would make adorable gift toppers!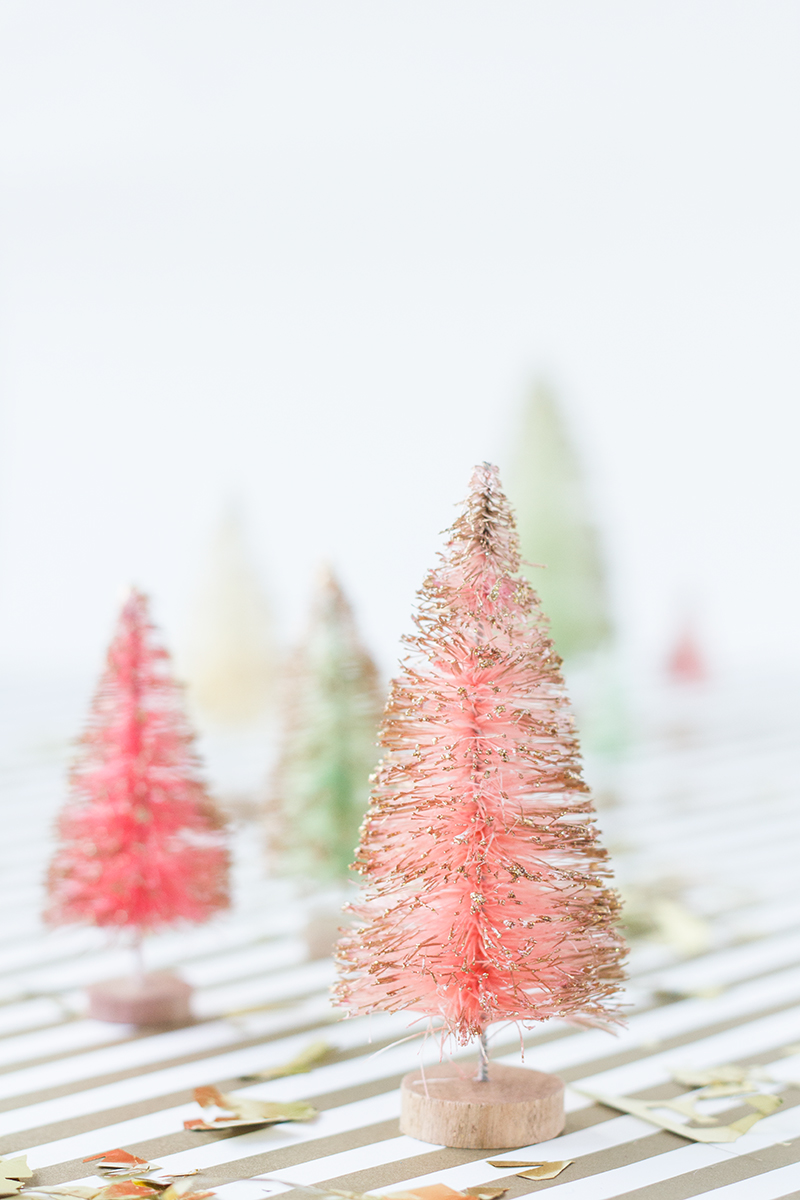 All Photos by Studio DIY
Now, be sure to check out the rest of the fancy gold posts by clicking on each project image!