Christmas puns for everyone!!!! Whipped up these DIY graphic stockings in just ONE step and how amazing do they look!?
Every year my mom sends my Grandma a stocking full of goodies in the mail and while my grandma probably wouldn't pick up on any of these puns (LOL!), I think these stockings would be perfect for doing something similar for your gal pals who are far away! You could fill it with cute stickers, tattoos, nail polish, lottery tickets, the works! It would be the best gift EVER.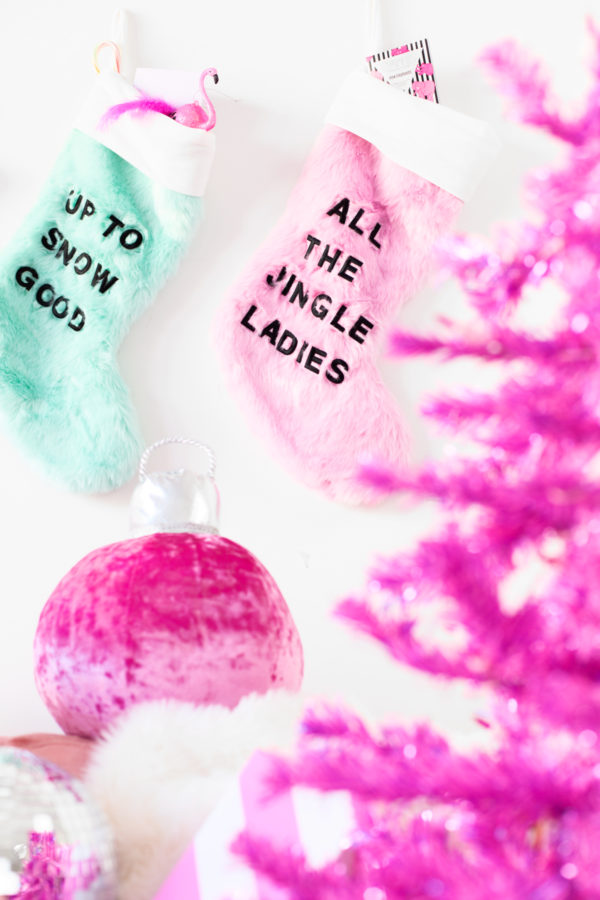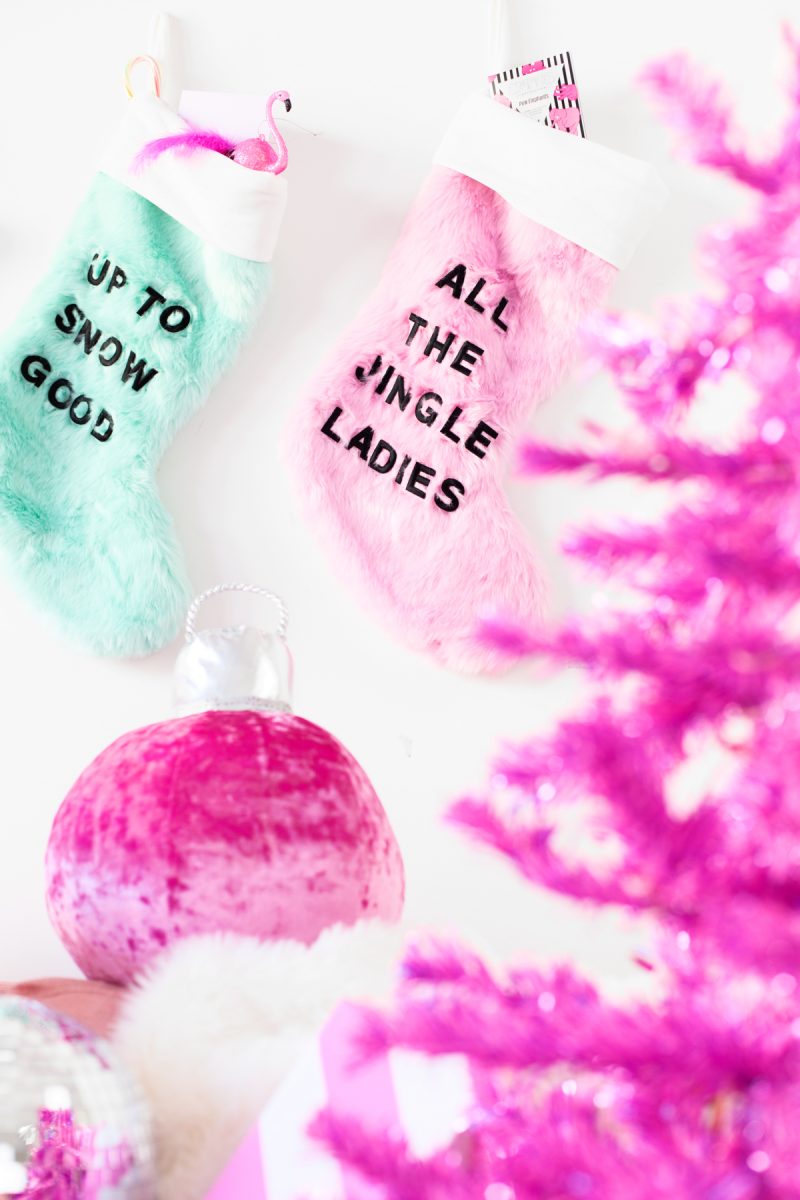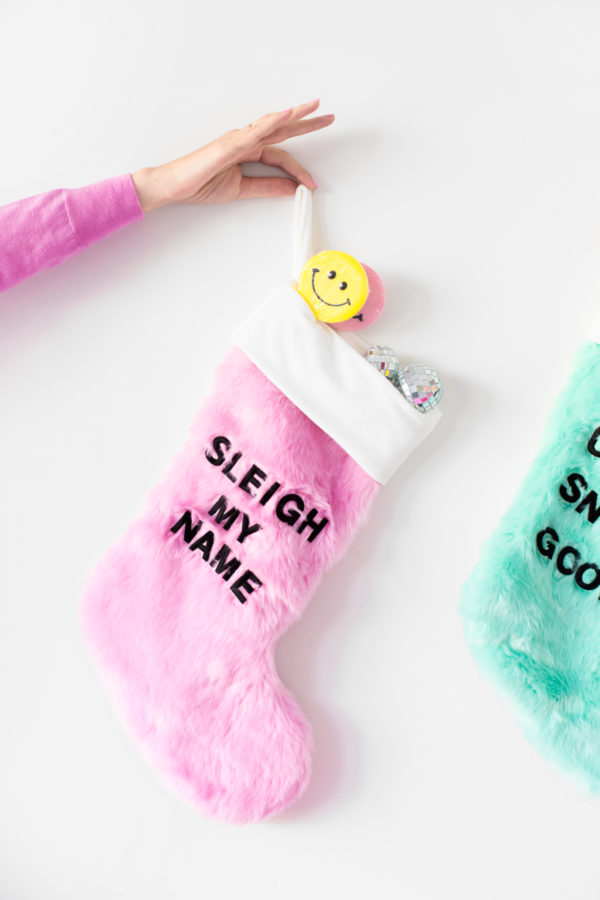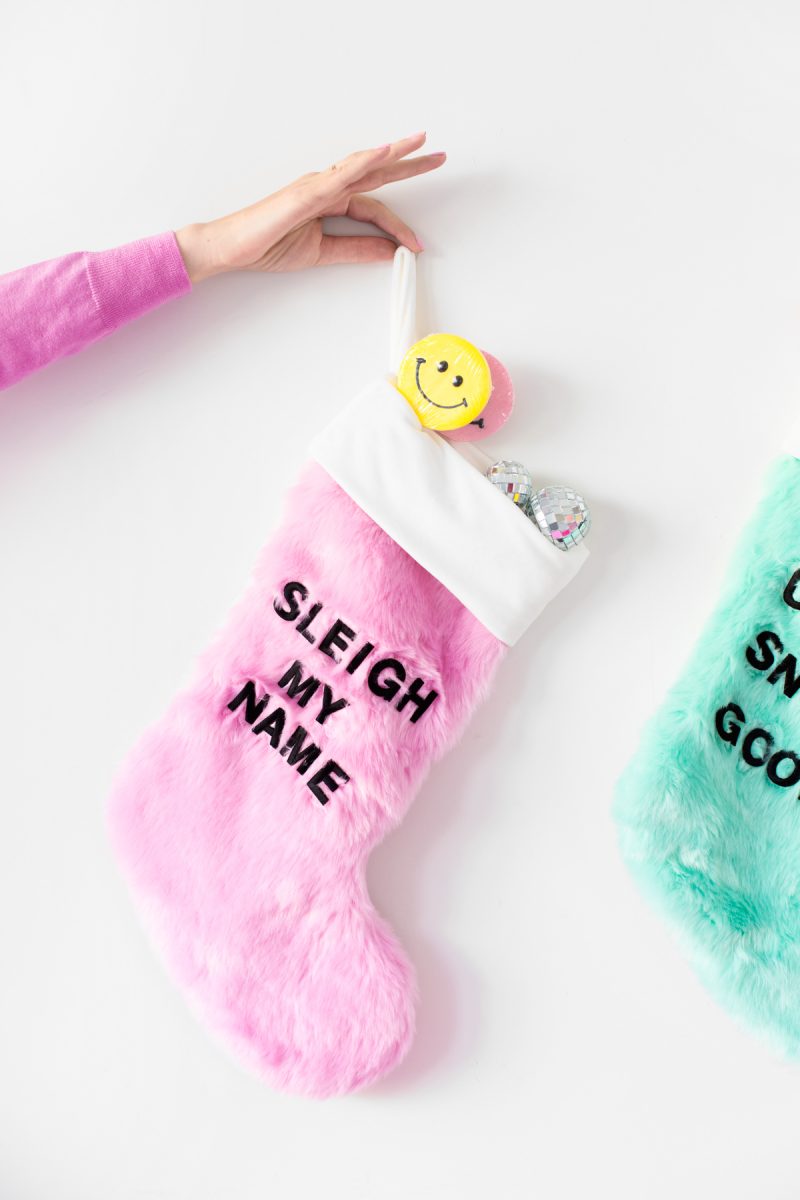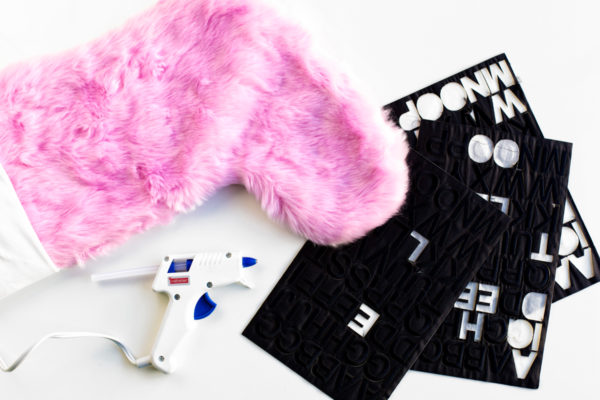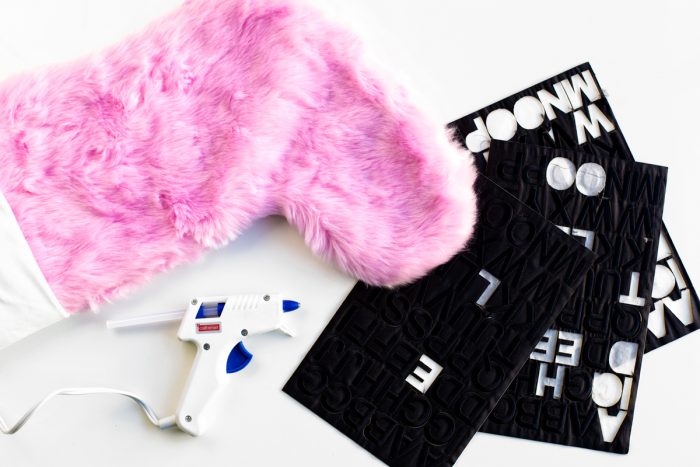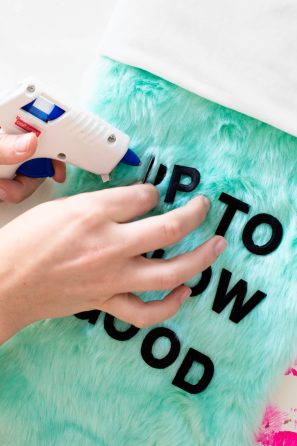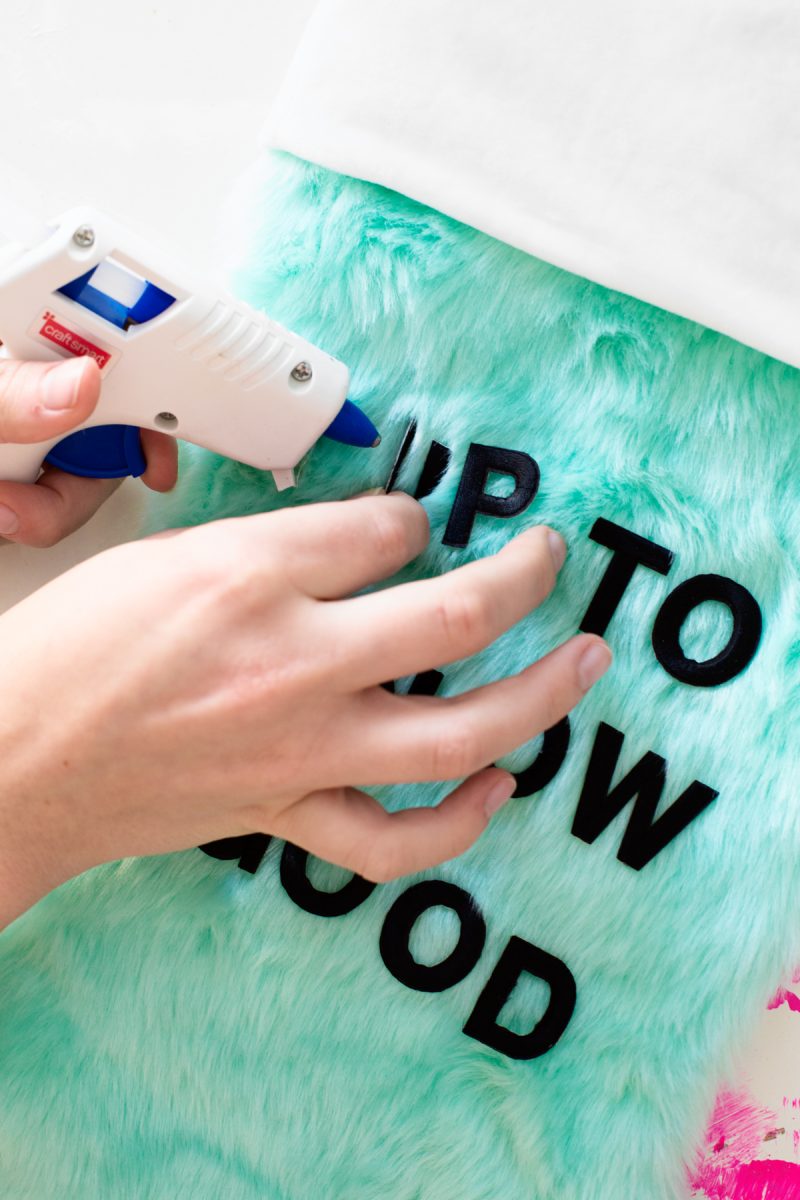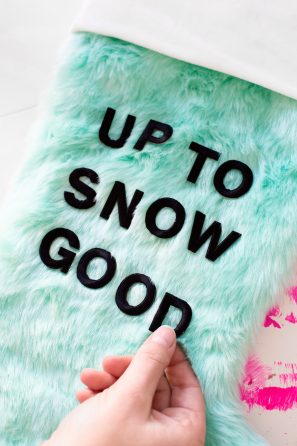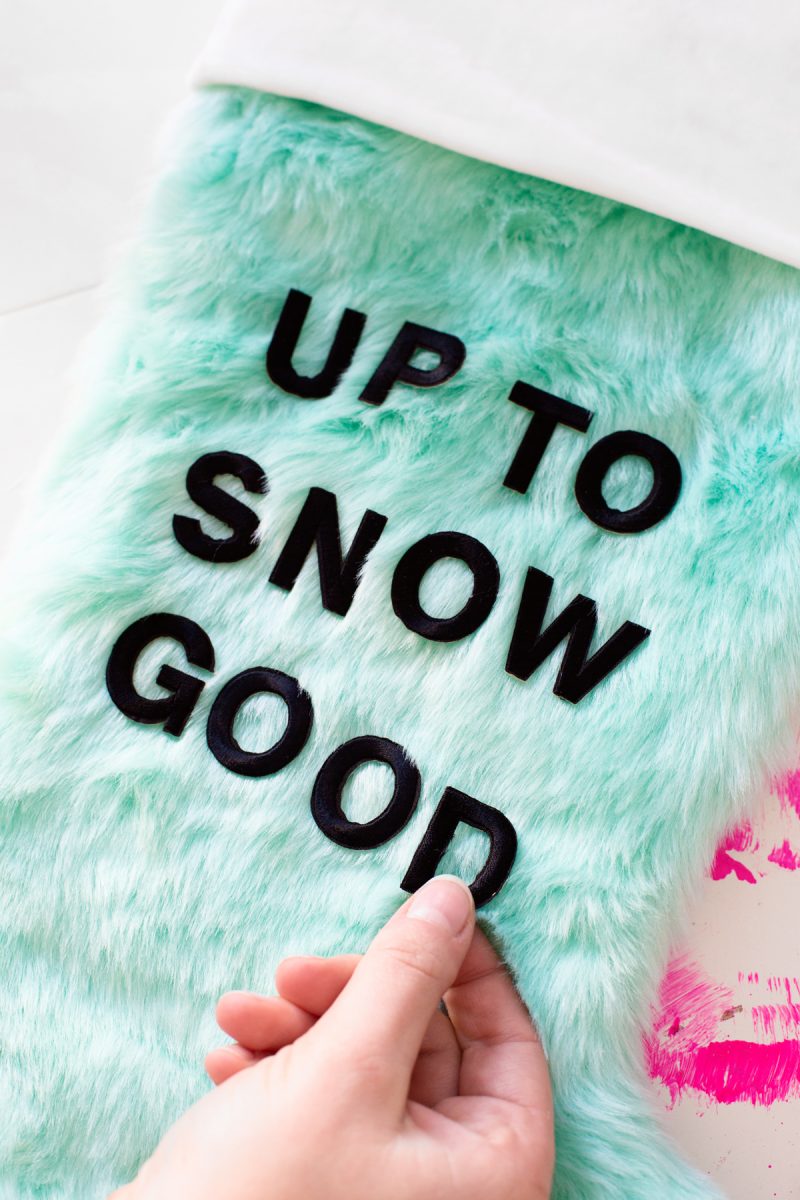 DIY Graphic Stockings
Total Time: 30 Minutes
Supplies
Stockings (We used fur ones because they're SO pretty, but this would work even better with regular felt or fabric stockings)
Iron On Embroidered Letters
Iron (If using felt/fabric stockings) or Hot Glue Gun (If using fur stockings)
Directions
1. Pick out the letters you want for your phrase and lay out on your stocking so you know where you want them to be.
2. If using a furry stocking, you'll need to hot glue the letters on. Run hot glue along the back of each letter and push the fur out of the way before gluing in place. We then went back in and hot glued a second time to really seal the letters on in any places where it was loose due to the fur. If using a felt or fabric, iron on the letters according to package instructions! How easy is that!?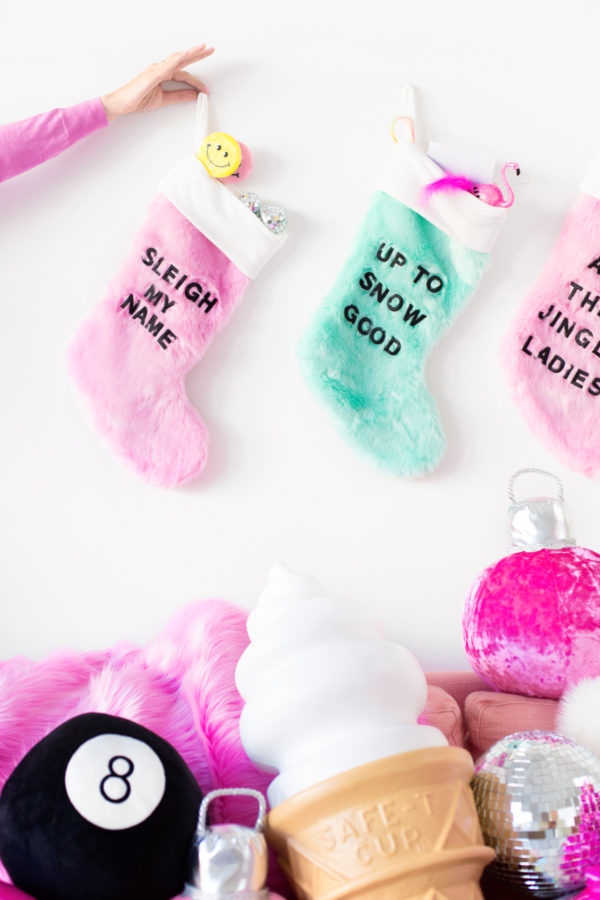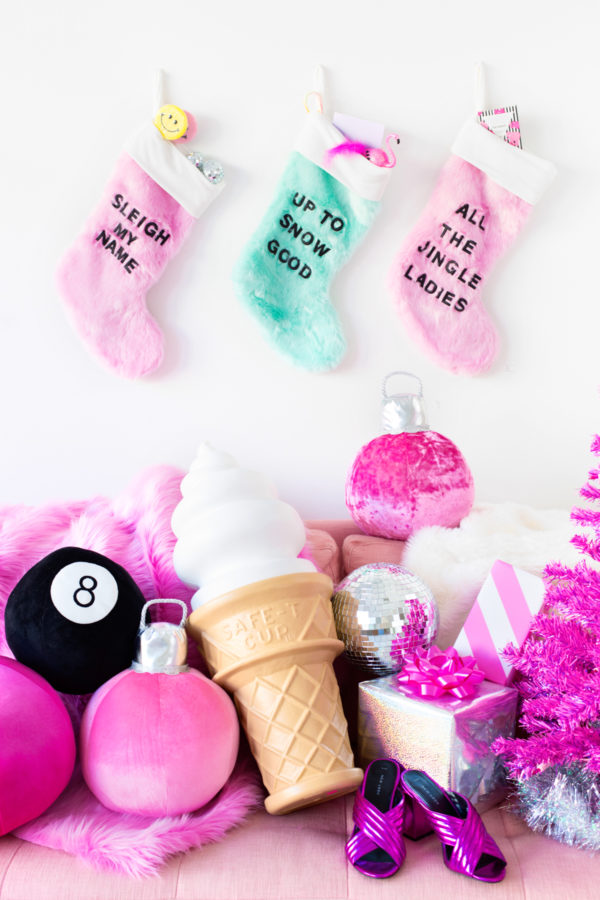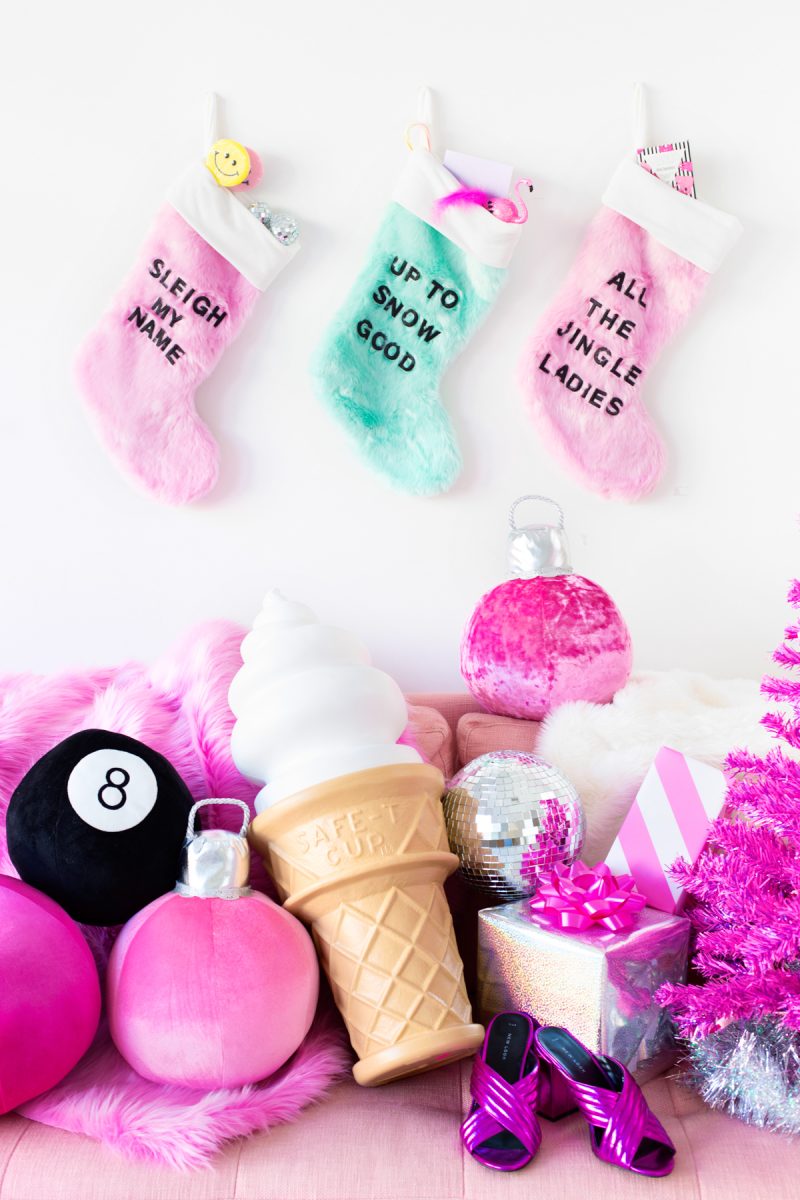 Photos by Jeff Mindell
Gosh, stockings are without a doubt my favorite part of Christmas. Does anyone agree??
p.s. DIY Graphic Tees to put in your stocking!