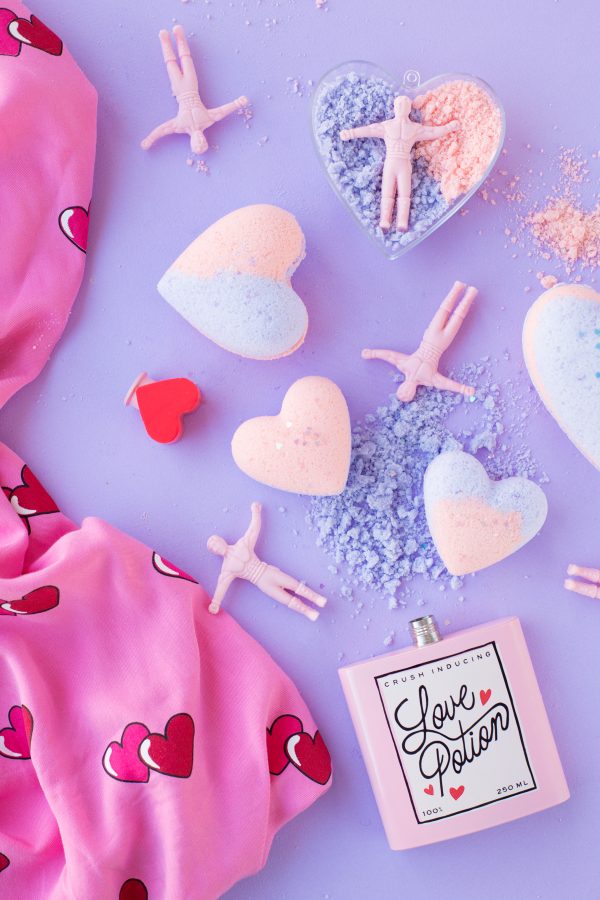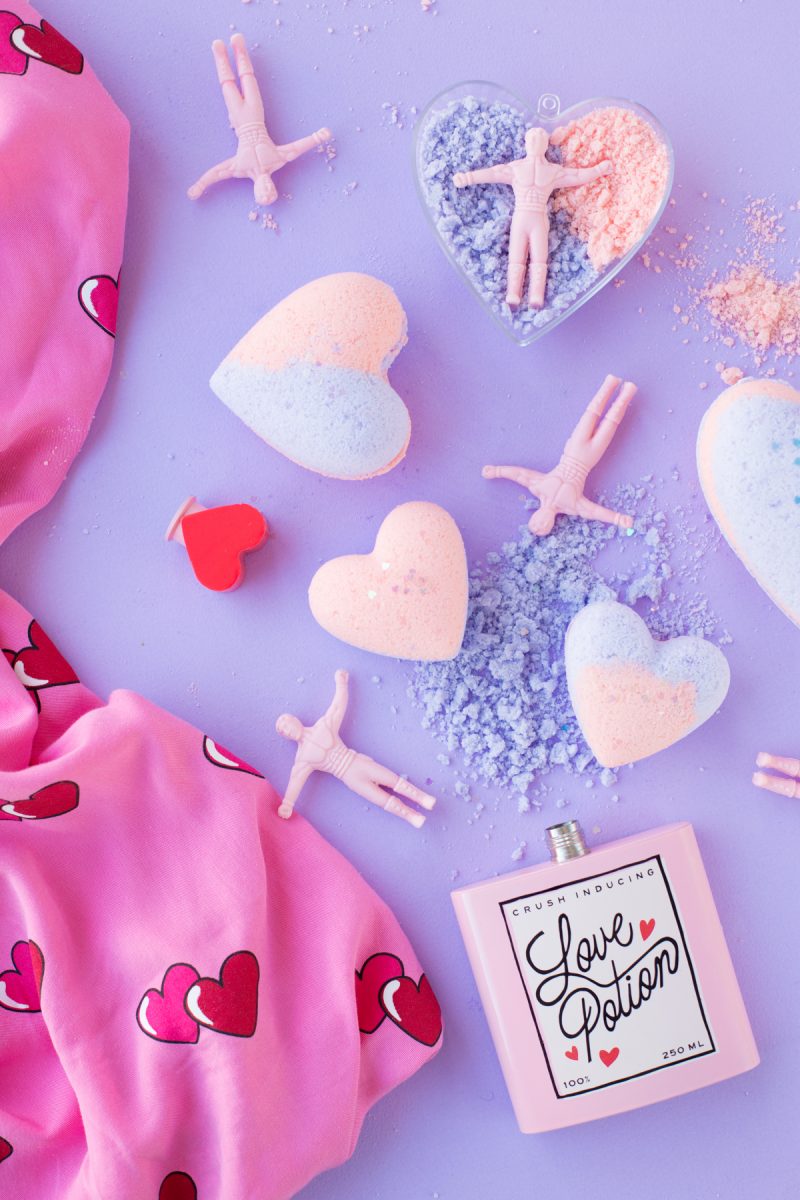 You read that title right. This DIY is the product of a too-long brainstorm session that ended in a discussion about those capsules that you put in water and they turn into dinosaur sponges. Yes, those. Hahah!
We've been wanting to make bath bombs ever since we bought the supplies for our confetti earrings and saw they were also bath bomb molds! But they just felt a little too fancy for Studio DIY, so how could we make 'em a little funnier? By adding a tiny, muscular man inside, of course!
And thus, grow-a-boyfriend bath bombs were born. So you can give what looks like a regular ol' bath bomb to your friend as a joke gift for Valentine's Day and she'll by happily surprised to find a new boyfriend floating around in her tub afterwards!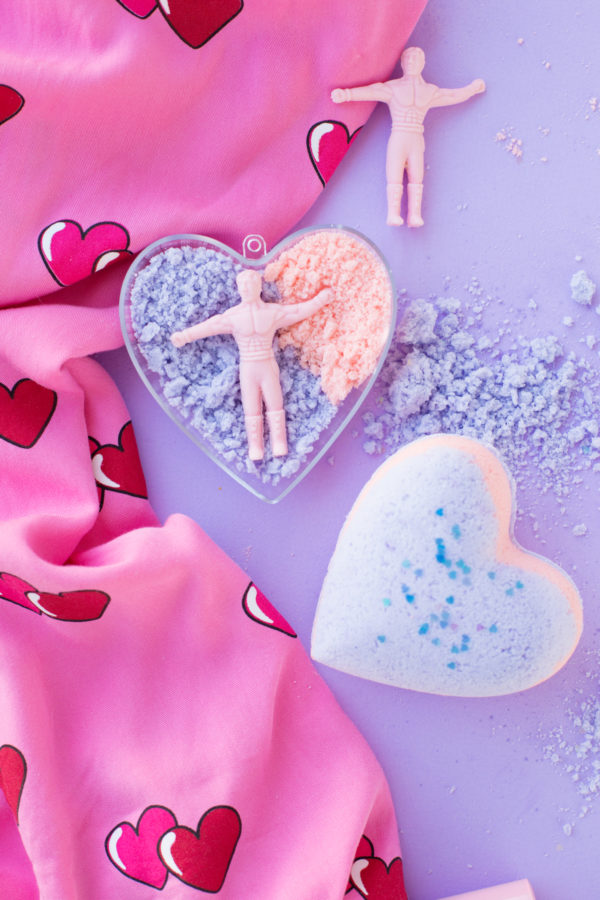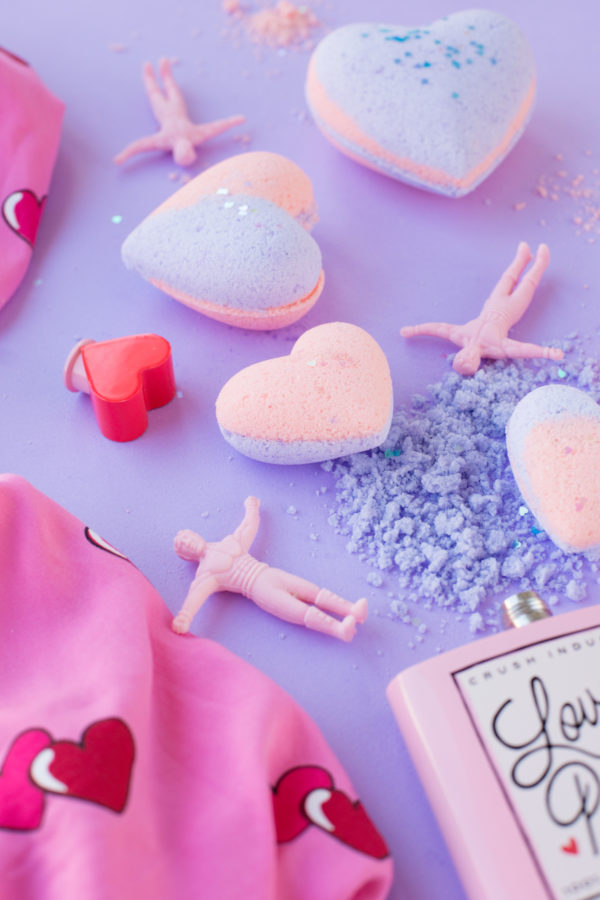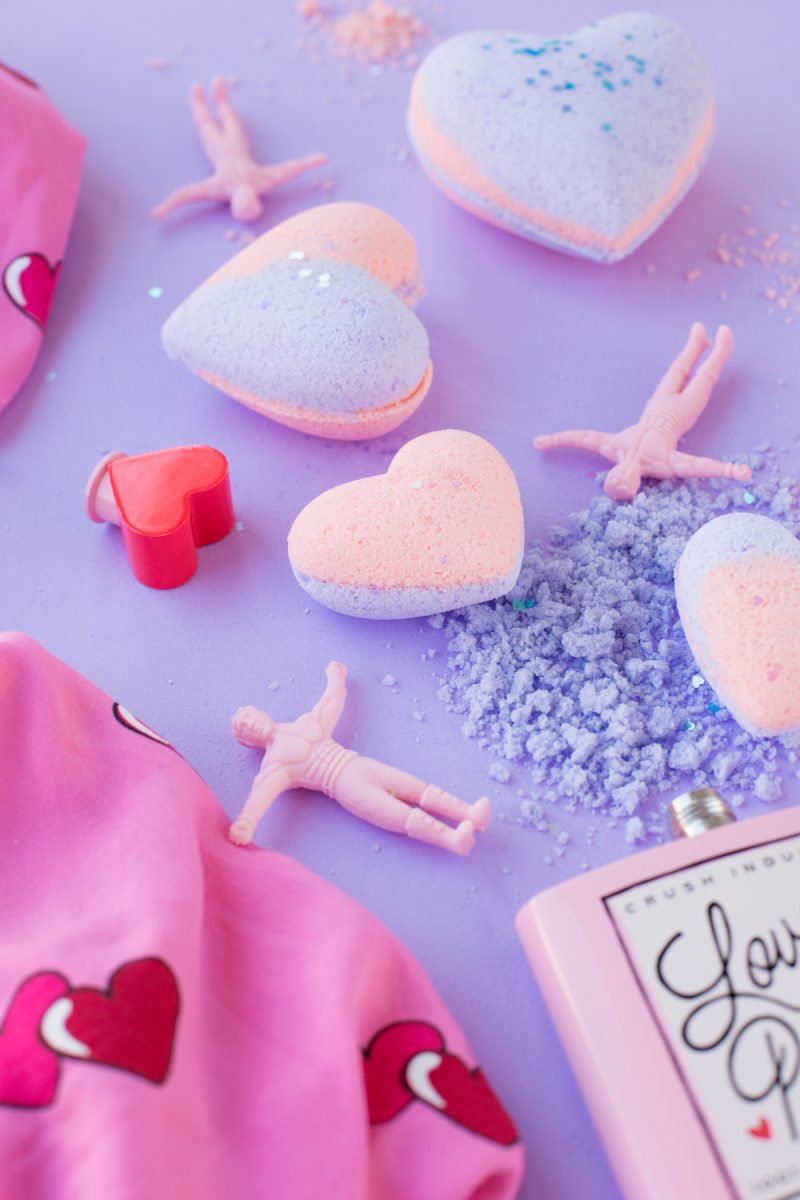 DIY Grow-A-Boyfriend Bath Bombs
Total Time: 30 Minutes (+ 8 Hours Dry Time)
Supplies
Makes 2-3 10cm Heart Bath Bombs, More if using smaller molds!
Heart Molds
Grow-A-Boyfriend
1 Cup Baking Soda
1/2 Cup Epsom Salt
1/2 Cup Citric Acid
Fragrance Oils
Soap Coloring
Directions
1. Whisk 1 cup baking soda, 1/2 cup epsom salt, and 1/2 cup citric acid in a large bowl.
2. Divide into two bowls and set aside.
3. Whisk 2 tsp essential oil and 3 tsp olive oil in two smaller bowls. Add coloring to each bowl to achieve your desired colors.
4. Slowly add one wet mixtures to one dry mixtures, a little at a time, whisking in between. When fully mixed, it should have the consistency of wet sand. Repeat with second color.
4. Scoop into both halves of the heart mold, using the back of spoon to press it down.
5. Add the boyfriend to one half. Press the two halves together.
6. Keep the bath bomb in the mold and let sit overnight. Carefully remove the bath bomb from the mold.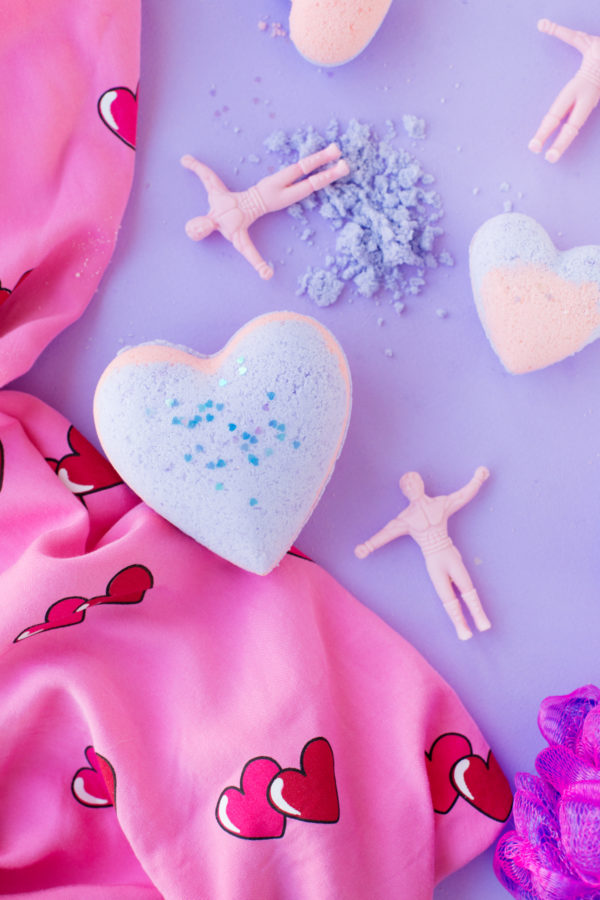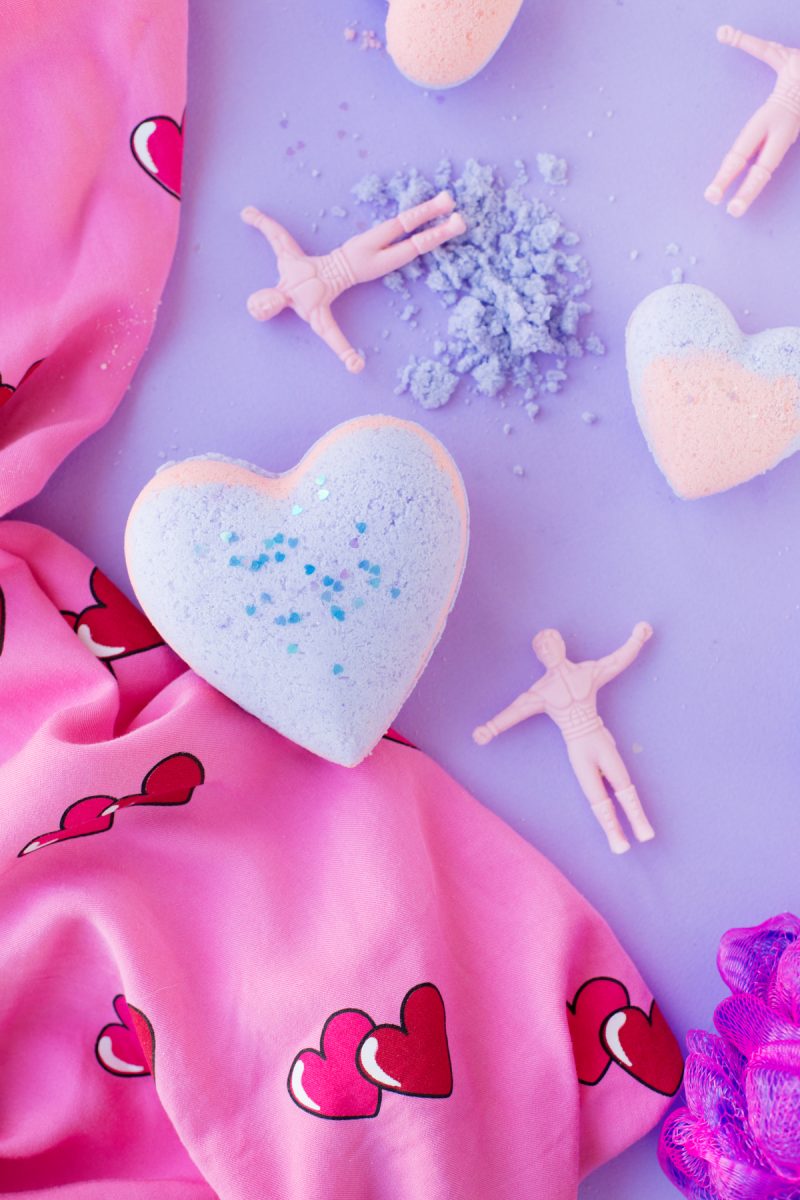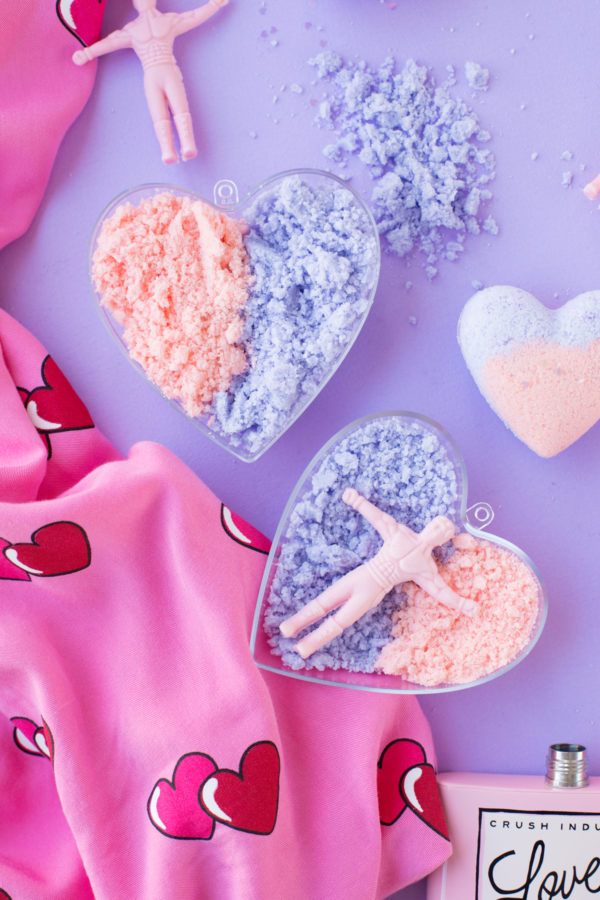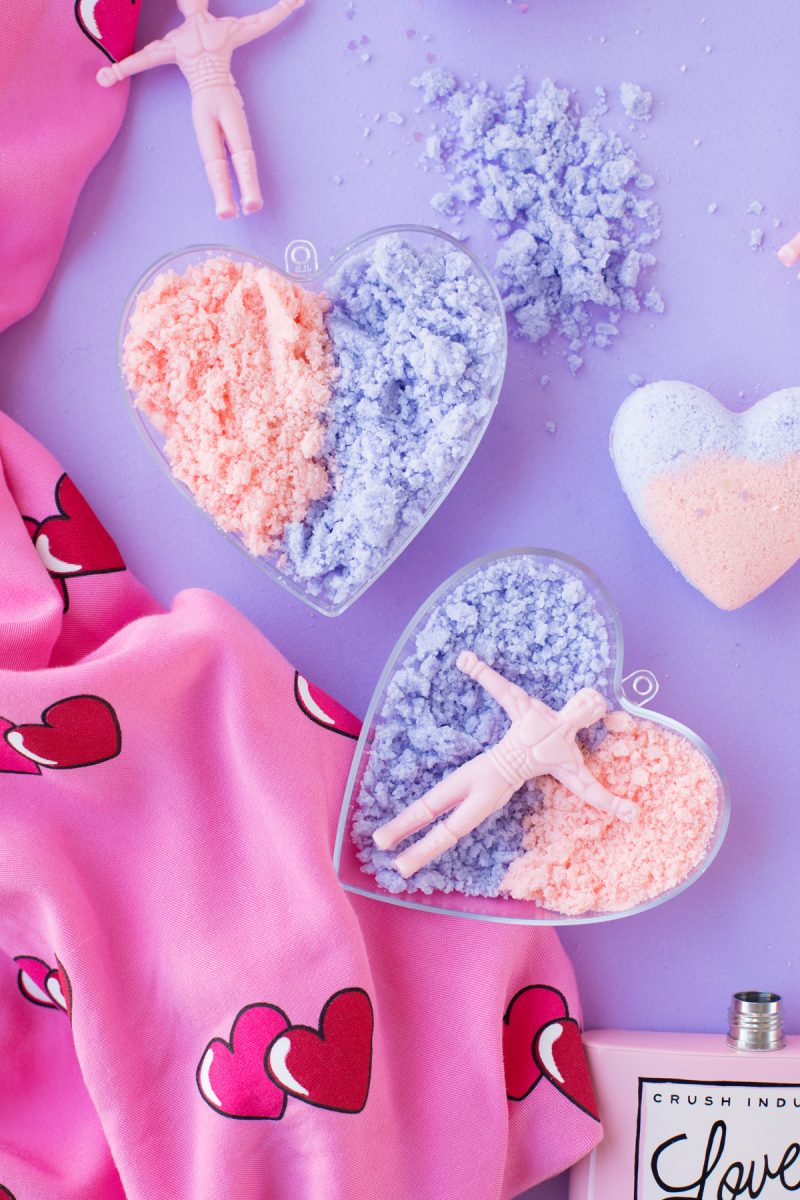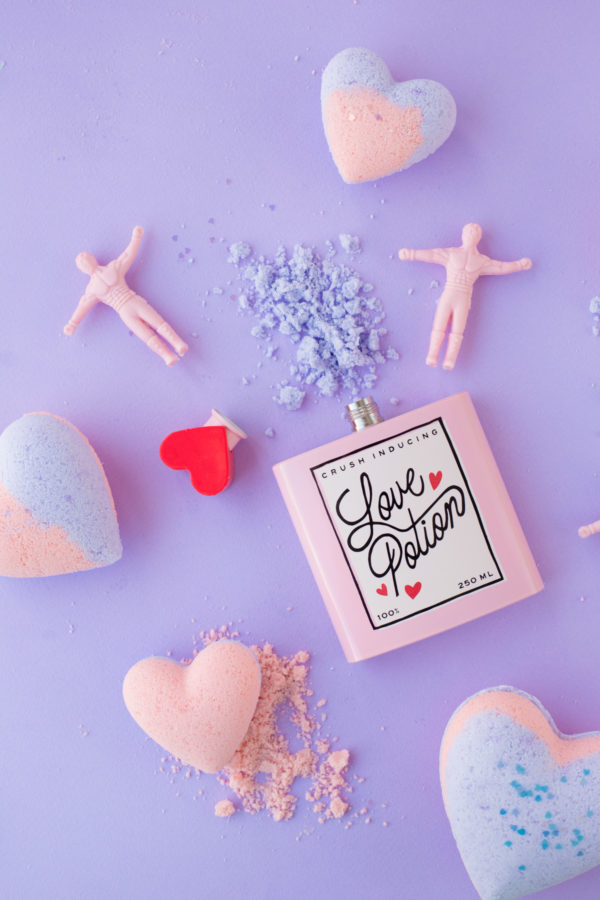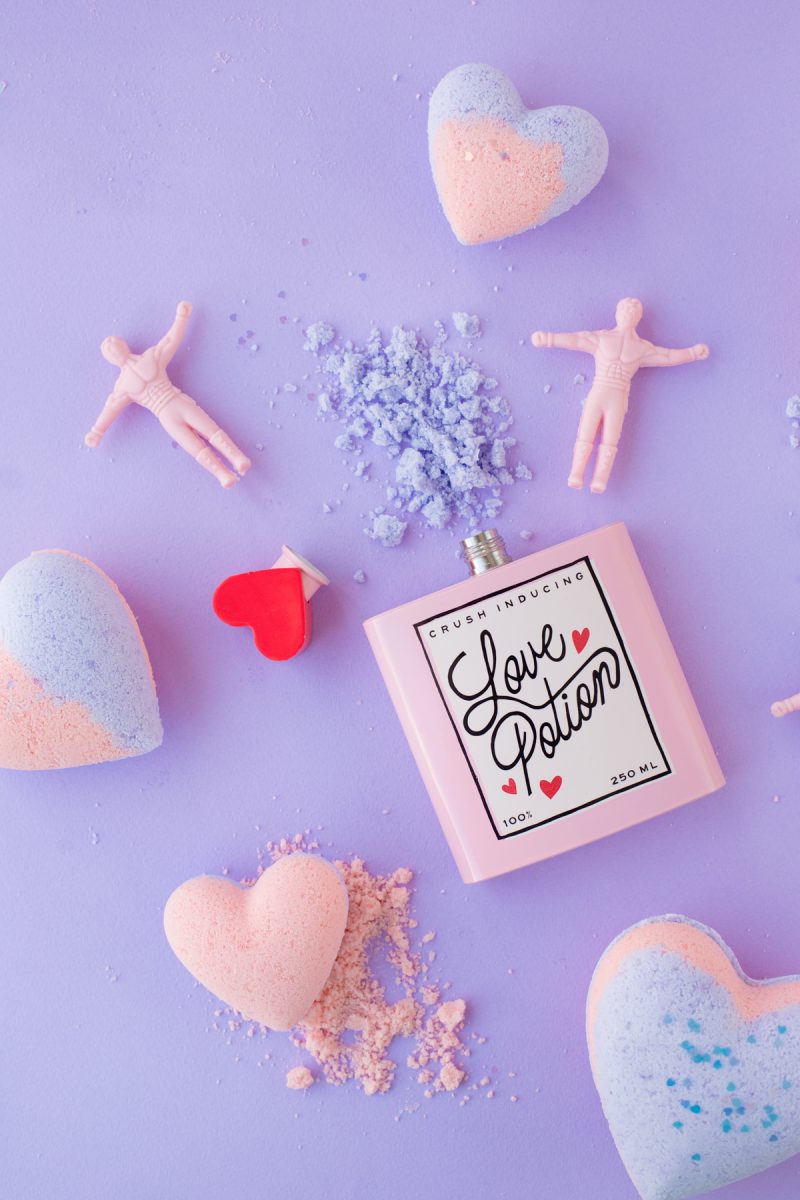 Photos by Jeff Mindell
I hope you find this DIY as hilarious as we do. Have you ever made bath bombs before!?!? They were so easy once we figured out a recipe that worked. Annie on our team has been talking about hosting a bath bomb making party ever since and I think that's such a fun idea!!
p.s. Print your famous besties memory game!