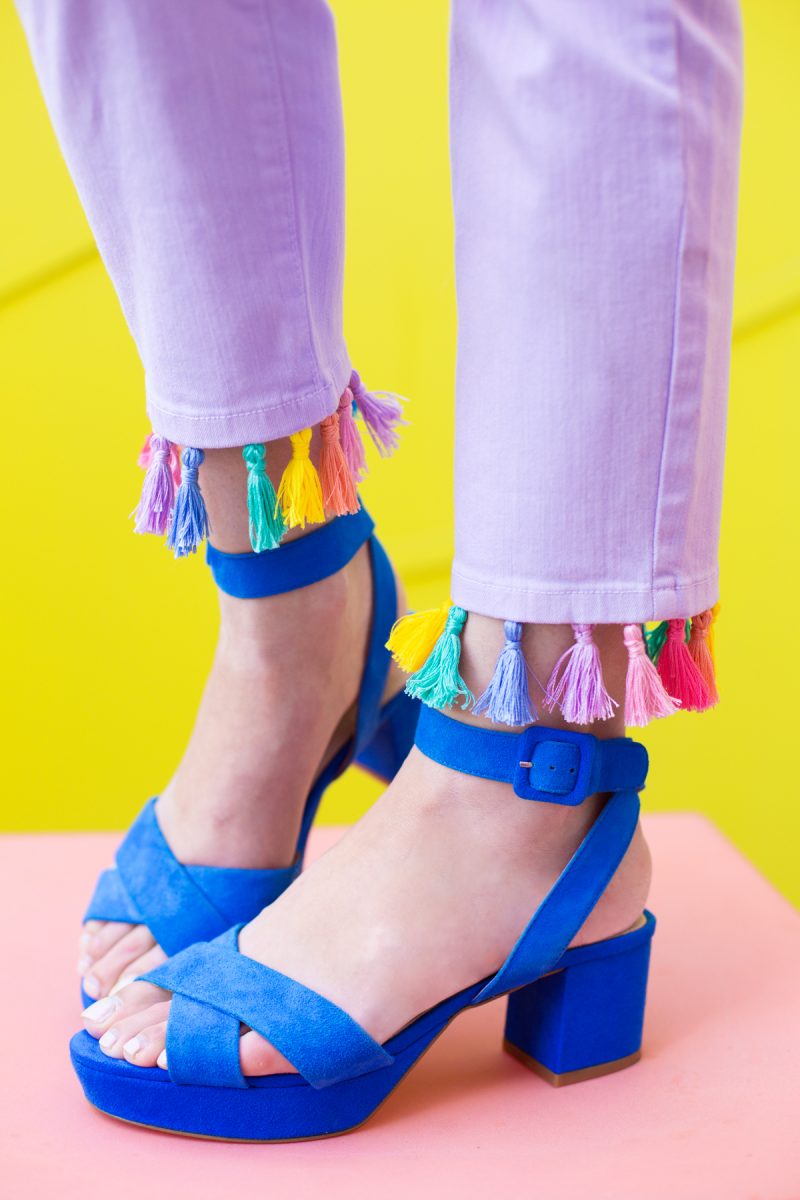 In looooove with how today's DIY turned out! Seems like this season everything either has ruffles or tassels. As a #moreismore kinda girl, I'm not mad about this!! Have you ever made tassels? They're actually SUPER easy (and pretty fun) to make! Easy enough to whip up a whole handful so you can make these DIY tassel jeans!! If you have an old pair of jeans that needs a little makeover, this is your solution!!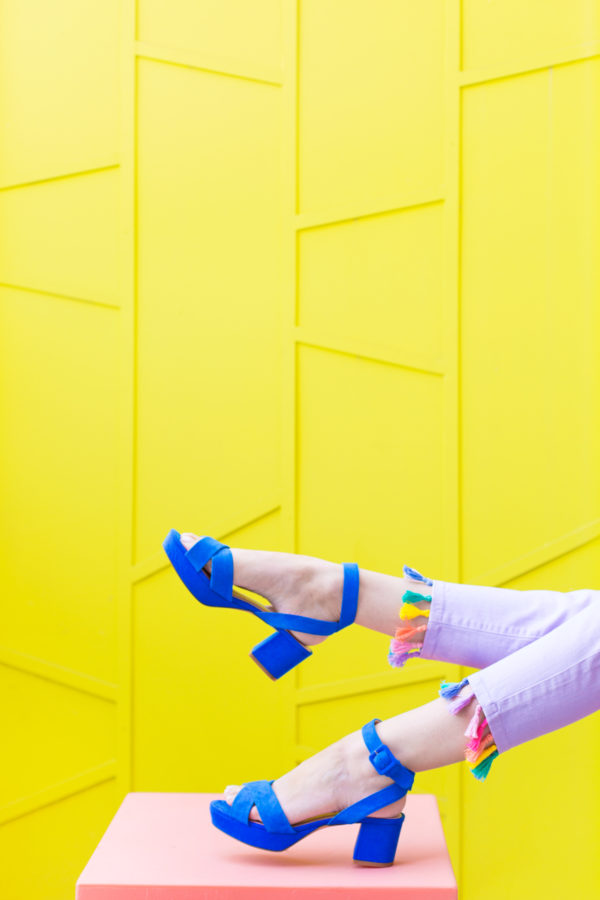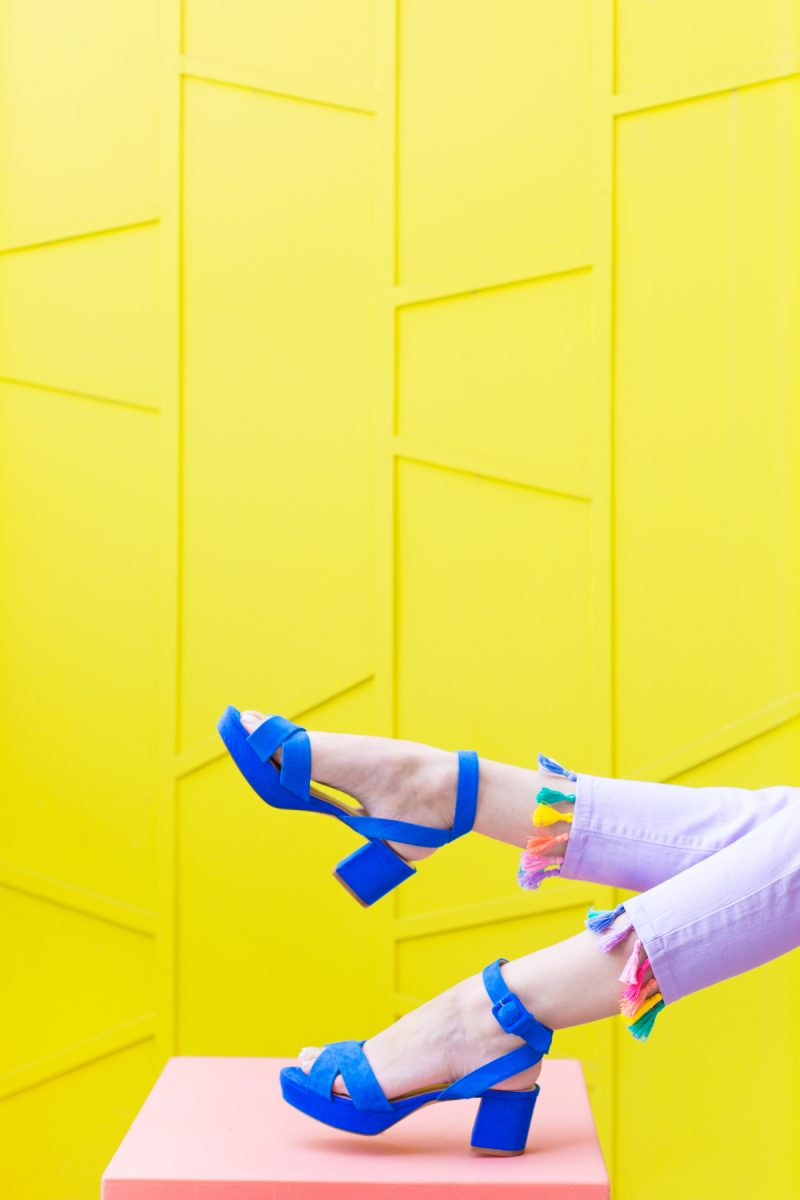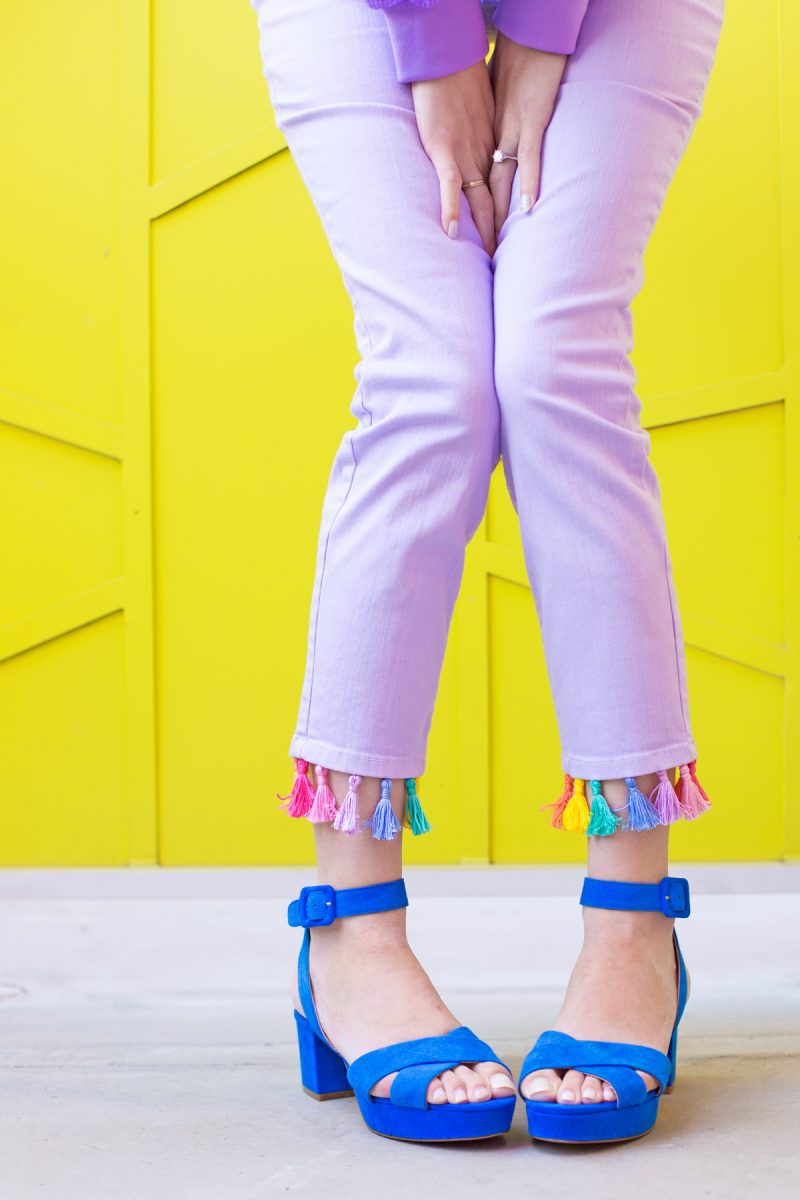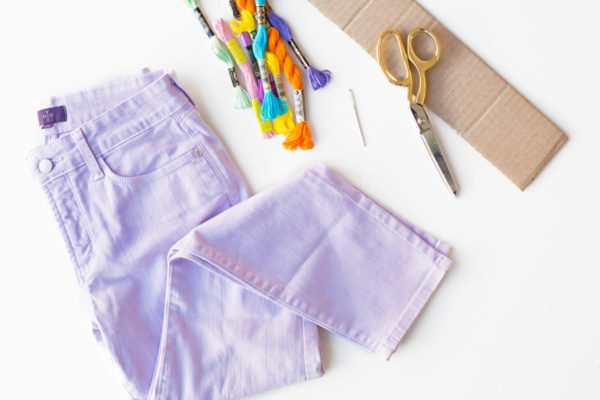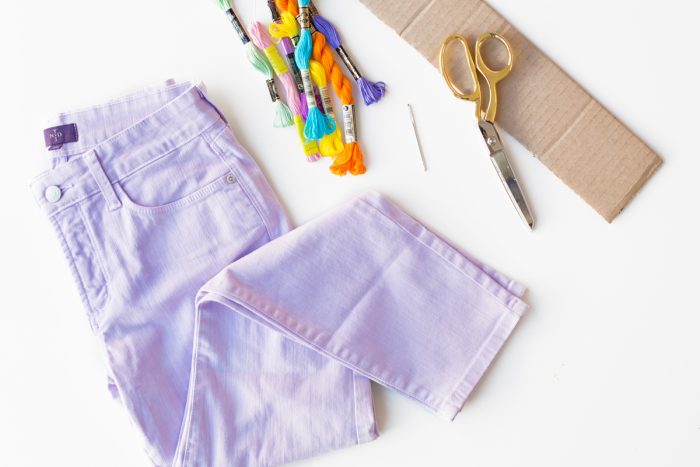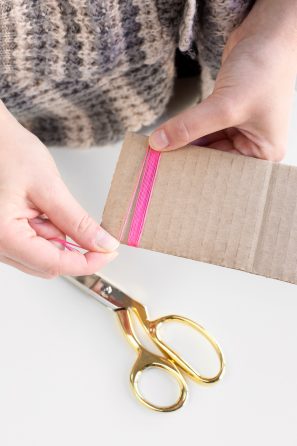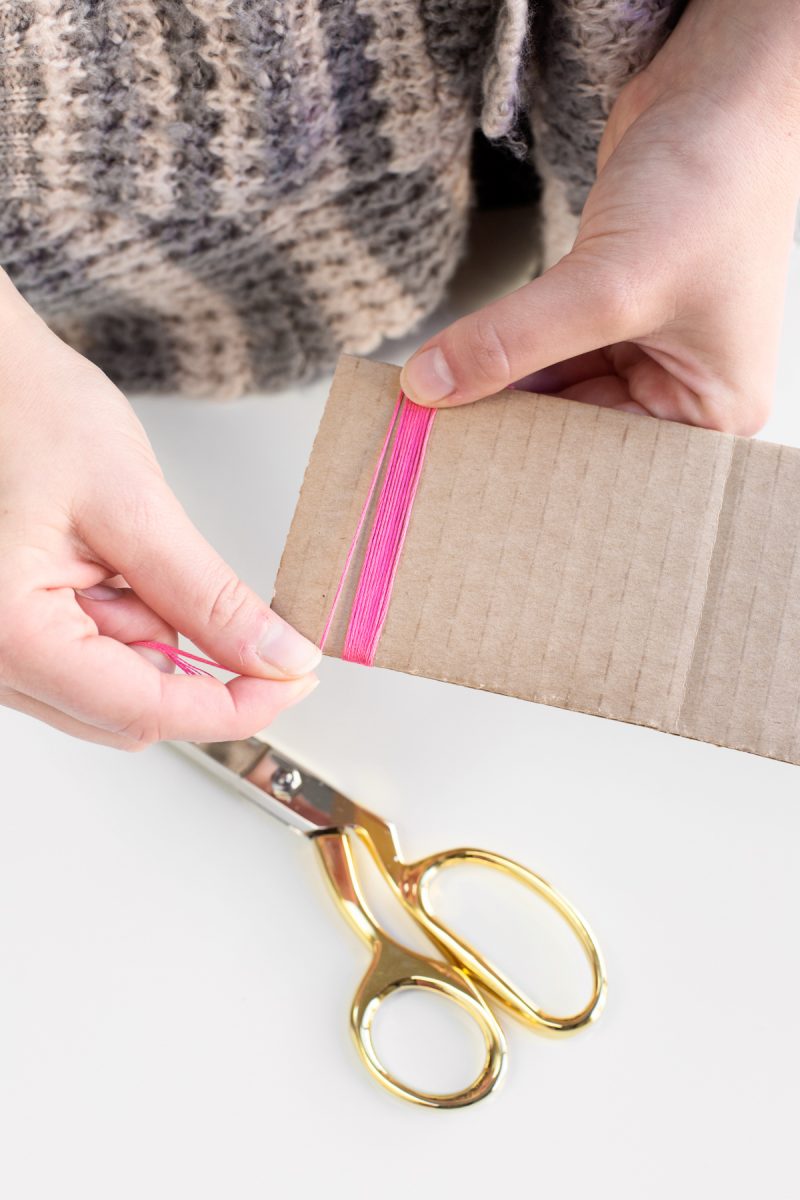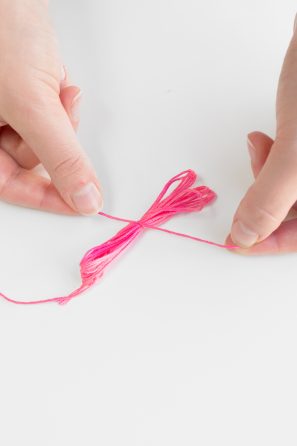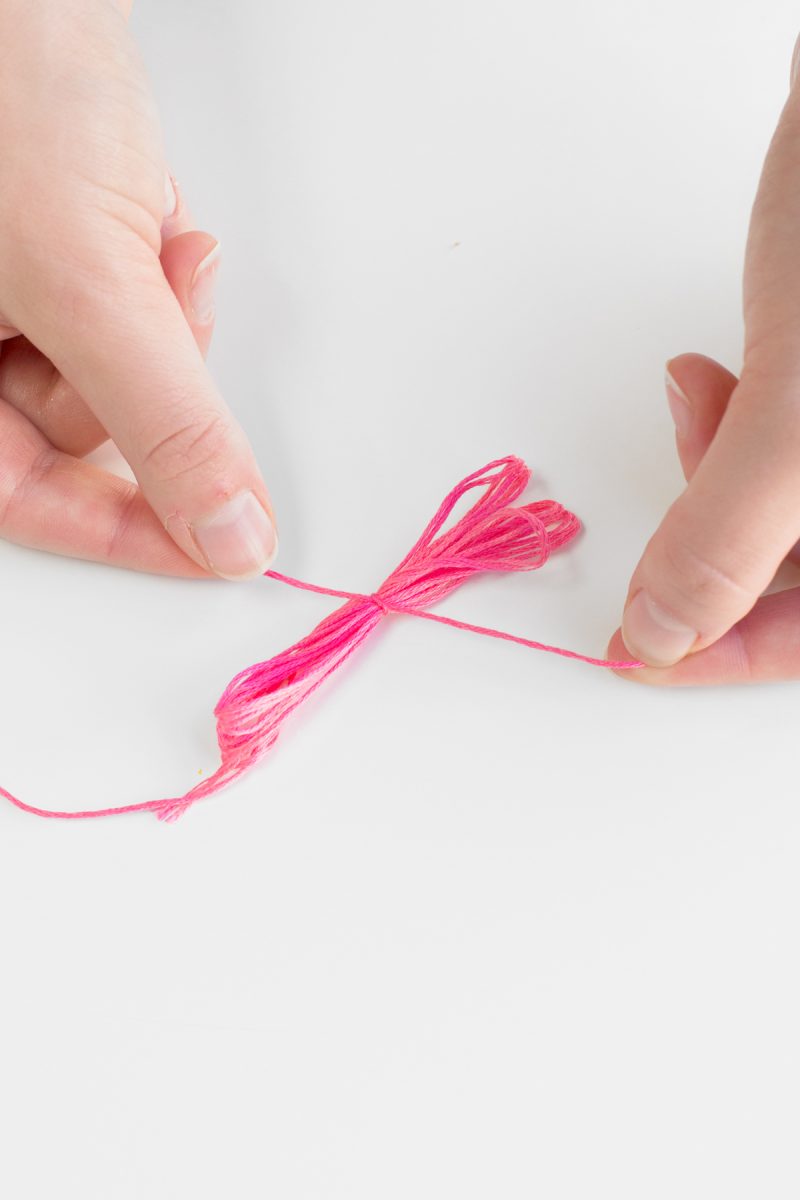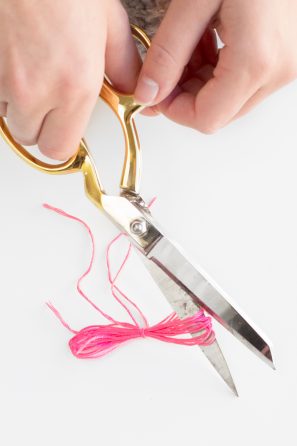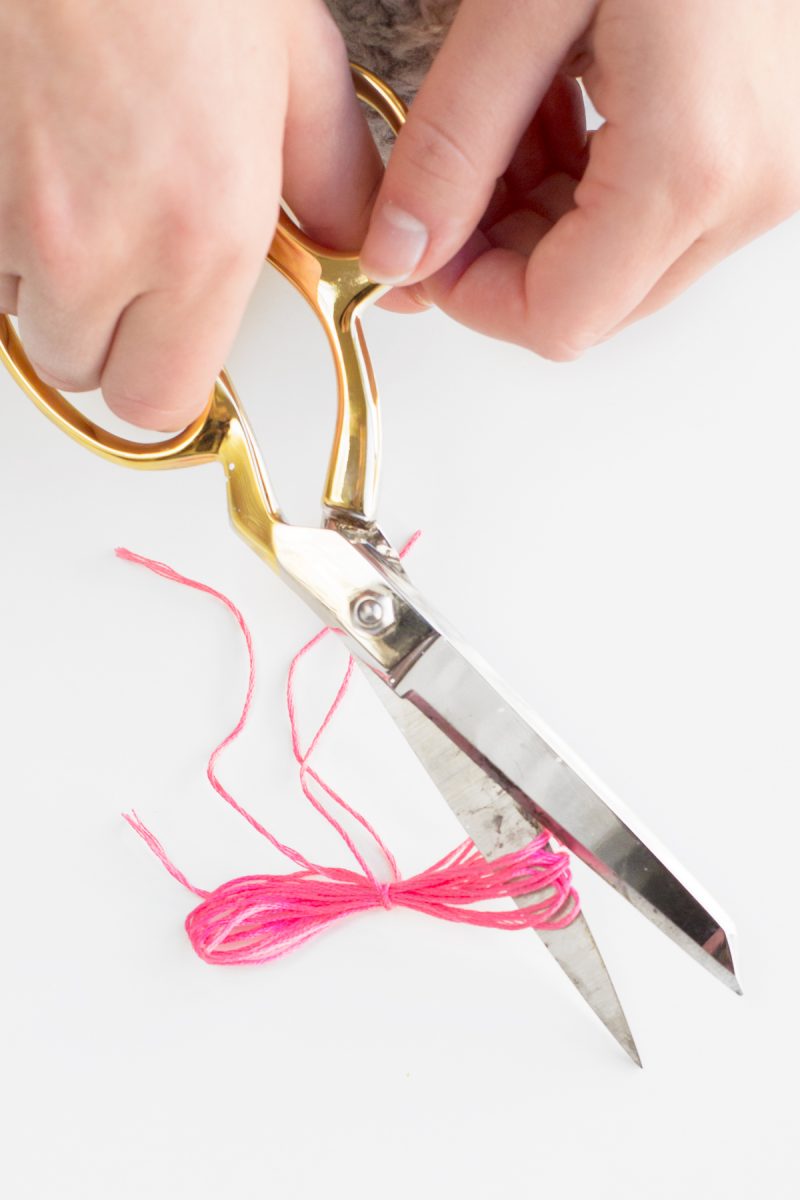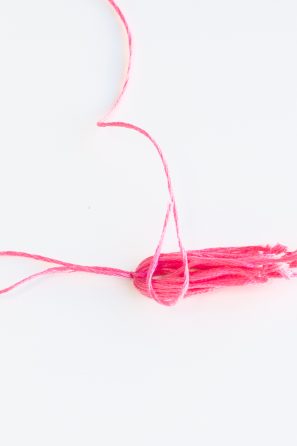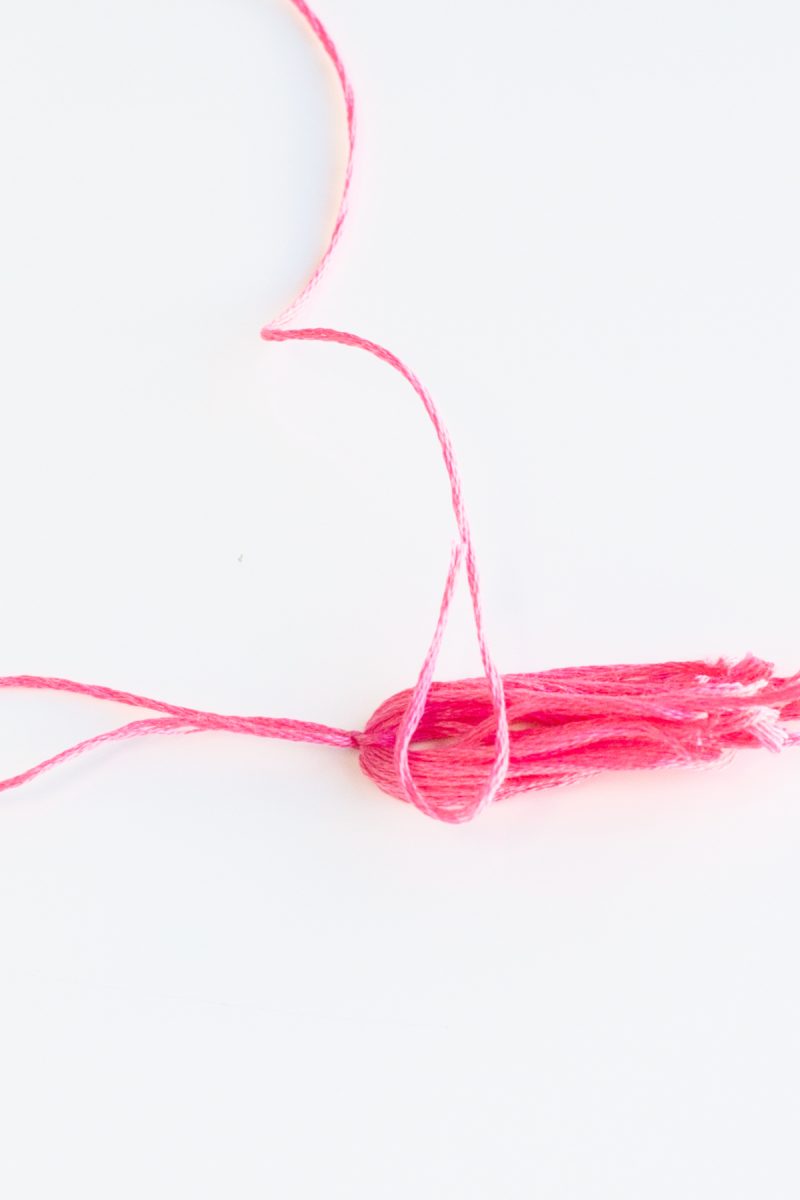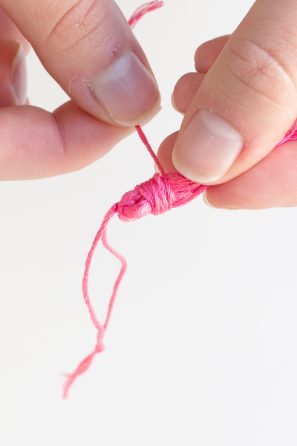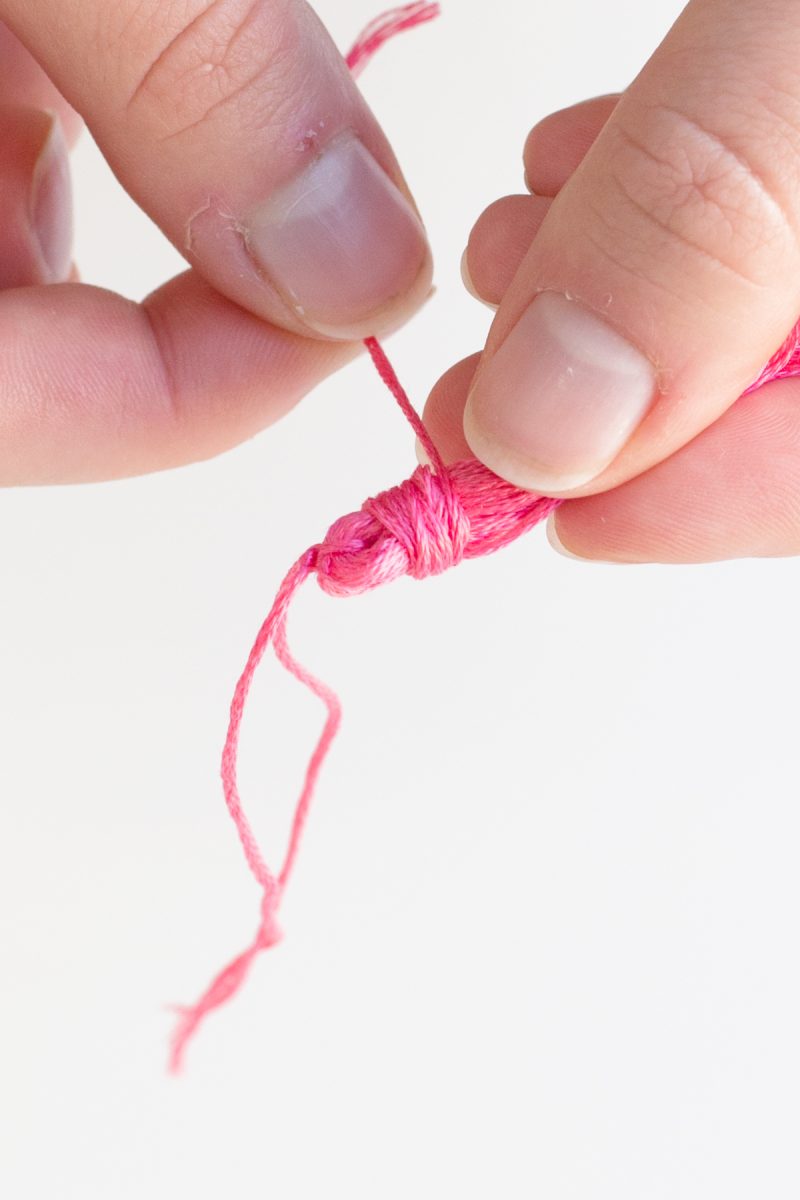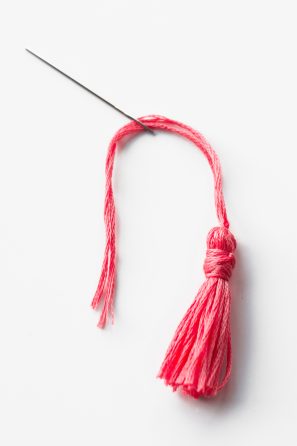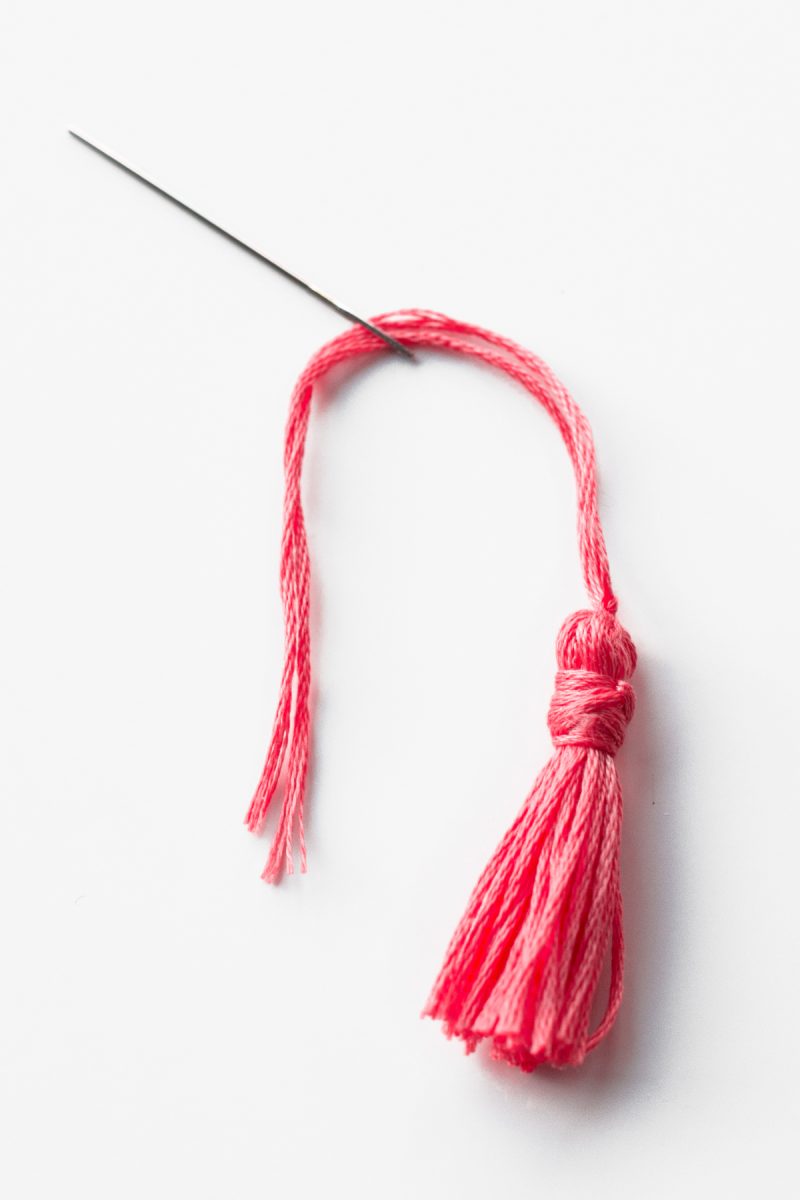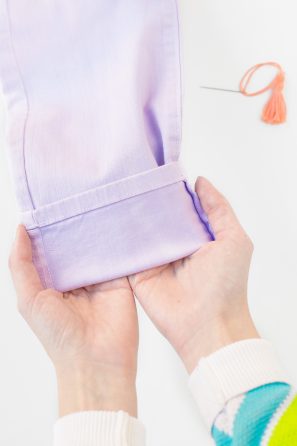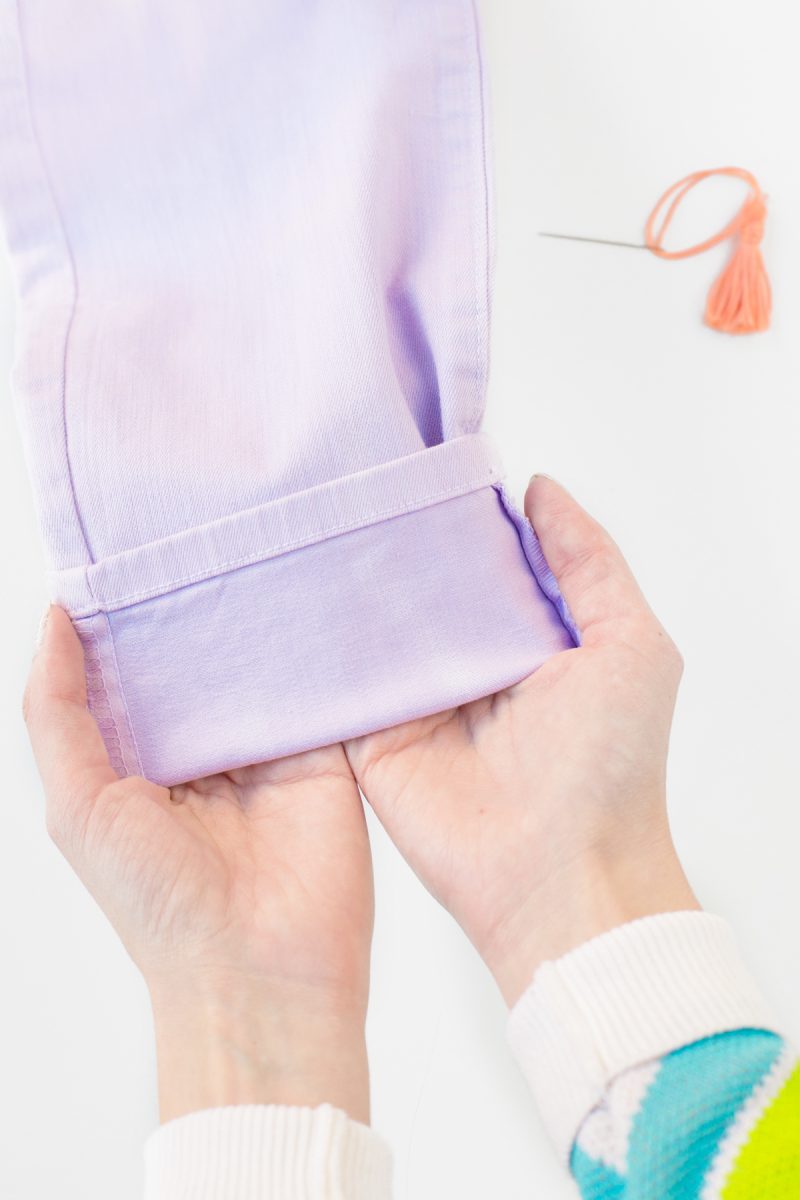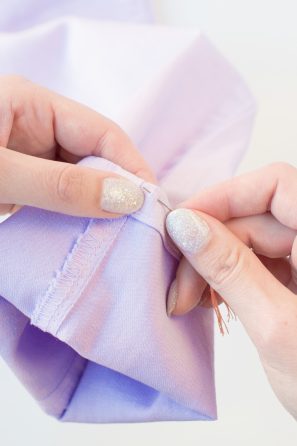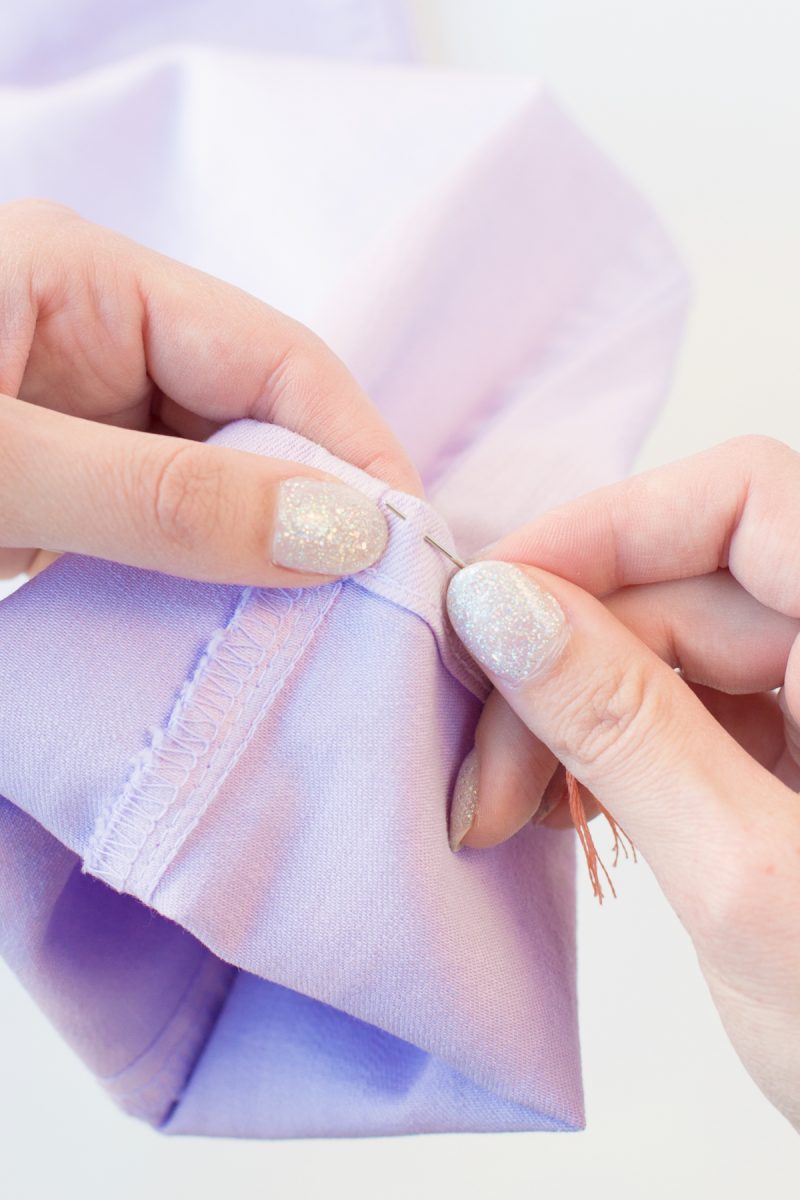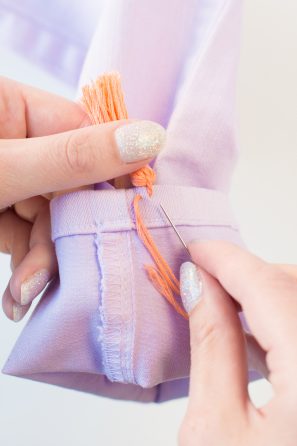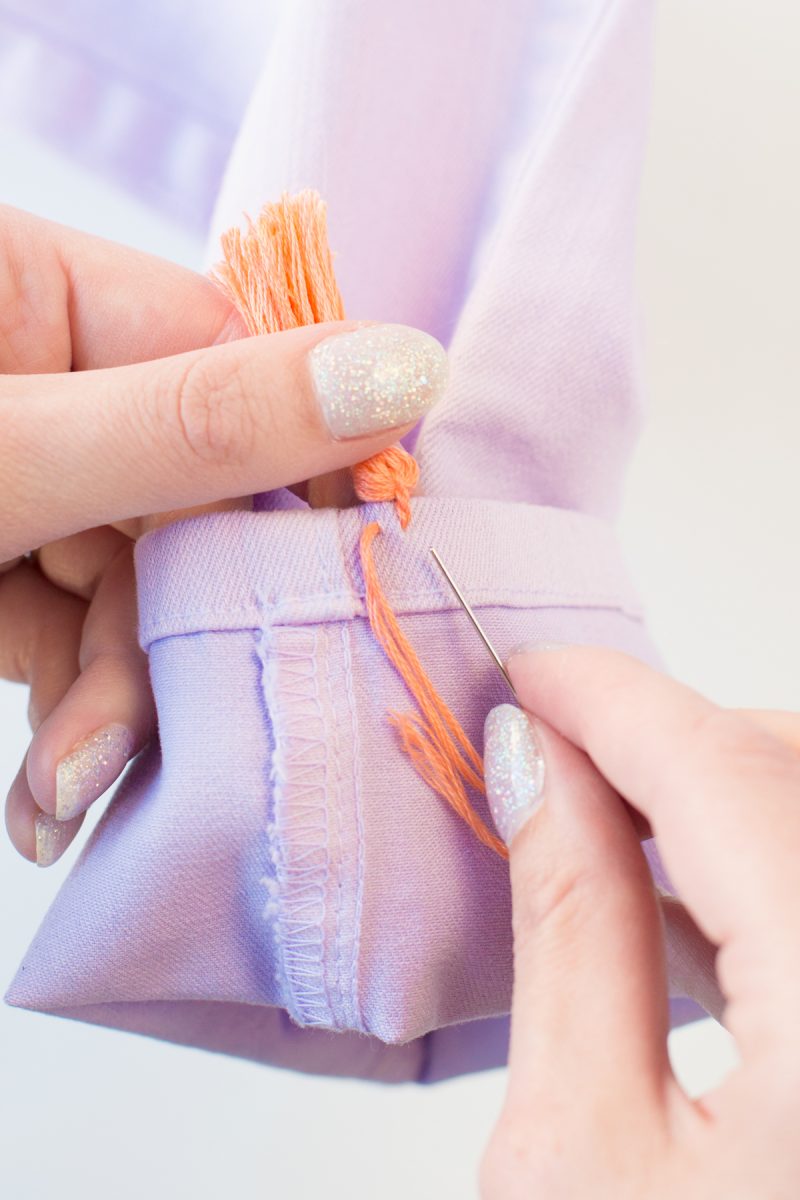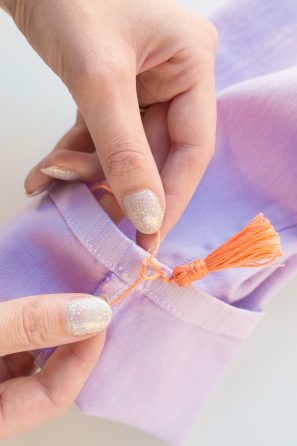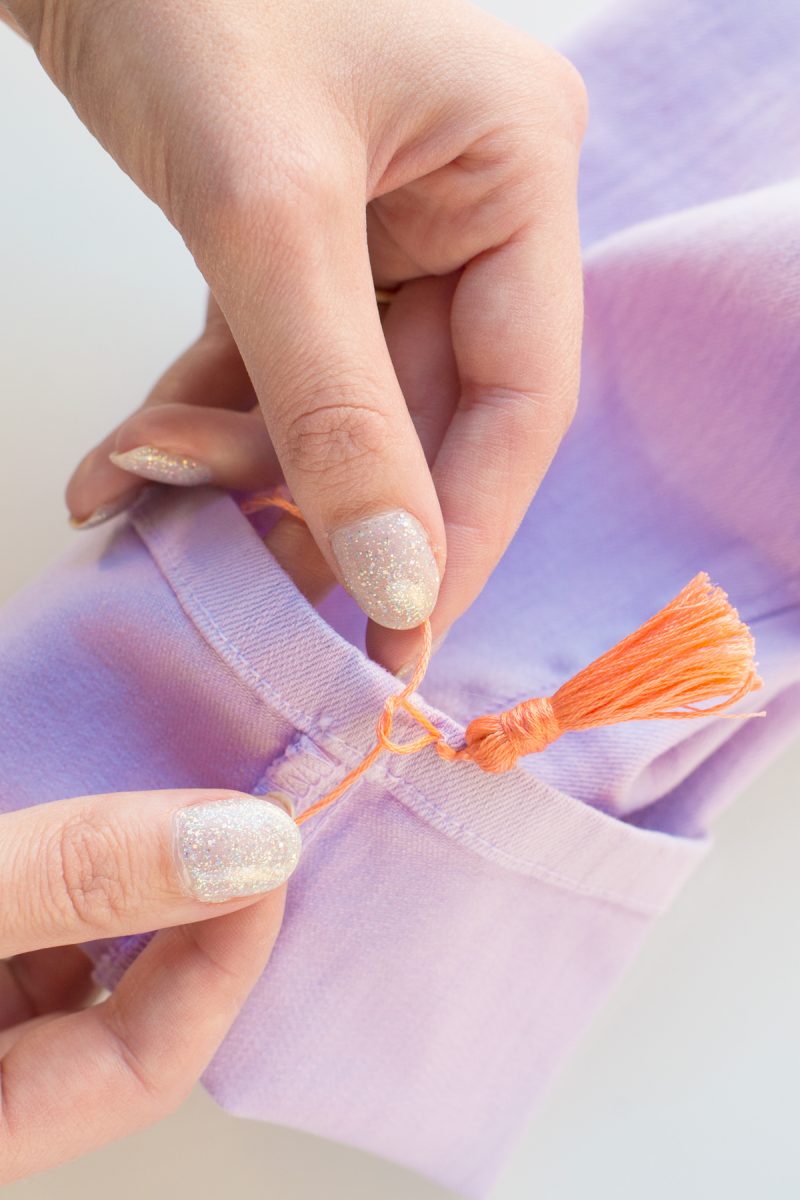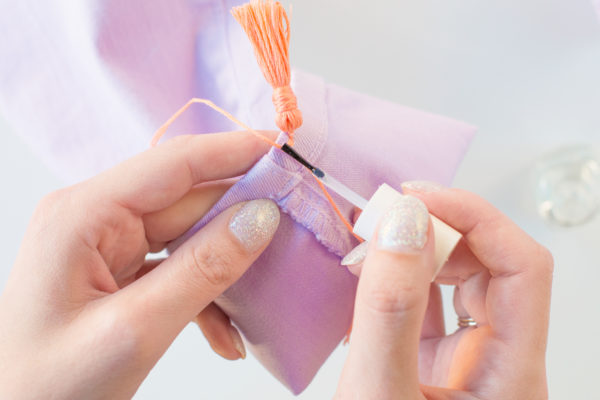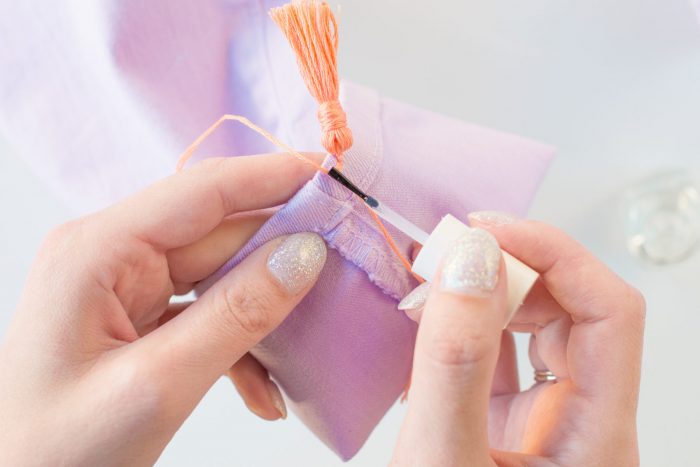 Total Time:
Supplies
Jeans (We bought these on sale but these, these and these would be great too!)
Embroidery thread in desired colors (We used six colors, one skein of each! Amount used will depend on the size and style of the jeans!)
OR Premade Tassels
Cardboard or Card Stock
Scissors
Sewing Needle
Clear Nail Polish
Directions
1. First, it's a good idea to determine how many tassels you might want. We spaced ours about 3/4" apart and ended up using twelve tassels on each jean. This amount will change based on what cut and size of jeans you are using. Take a look at your jeans and even use a ruler to get an approximate idea of how far apart you want the tassels spaced and how many you'll need.
2. Cut a piece of cardboard that you'll use to wrap your thread around. It should be double the length of your desired tassel length.
3. Wrap the thread around the cardboard until you reach your desired tassel fullness.
4. Carefully slide your loops of thread off the cardboard. Tie a piece of thread (about 6-8" long) around the center of the loop and pull the ends up, away from the loop.
5. Cut the looped ends and gather them together into a tassel shape.
6. Wrap a longer piece of thread (about 12" long) around the top of the gathered thread. We folded one end over and wrapping the other end overtop to secure it. Continue wrapping the thread tightly around the top of the tassel. Finish by passing the thread through the loop and tucking the end into the top of the tassel.
7. Trim the ends of of the thread so they are even. Repeat above steps to make as many tassels as needed.
8. String the long ends at the top of your tassel through a sewing needle.
9. Fold up the bottom of your jeans, for easier access when stitching.
10. Make a very small stitch in JUST the hem of the jeans. Don't go all the way through to the front of the jeans. You don't want the stitch to be visible. Pull the thread so the tassel sits right up against the hem of the jeans. Stitch one or two more stitches in place to secure the tassel.
11. Remove the needle and tie the long ends into a knot to secure.
12. Put a small dot of clear nail polish over the knot. Let dry and then trim off the excess thread.
13. Continue doing this until you have the number of tassels you want on your jeans!
I recommend only hand-washing these jeans.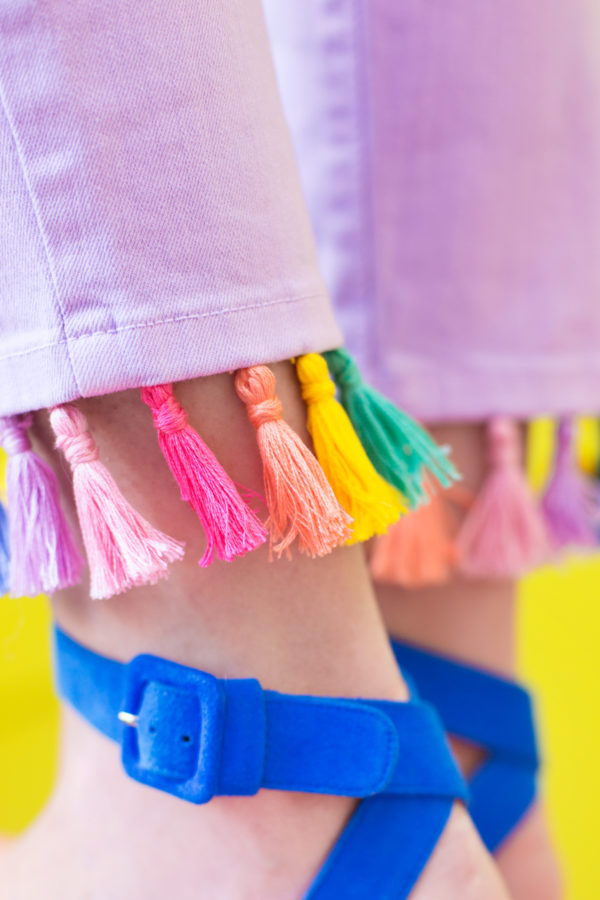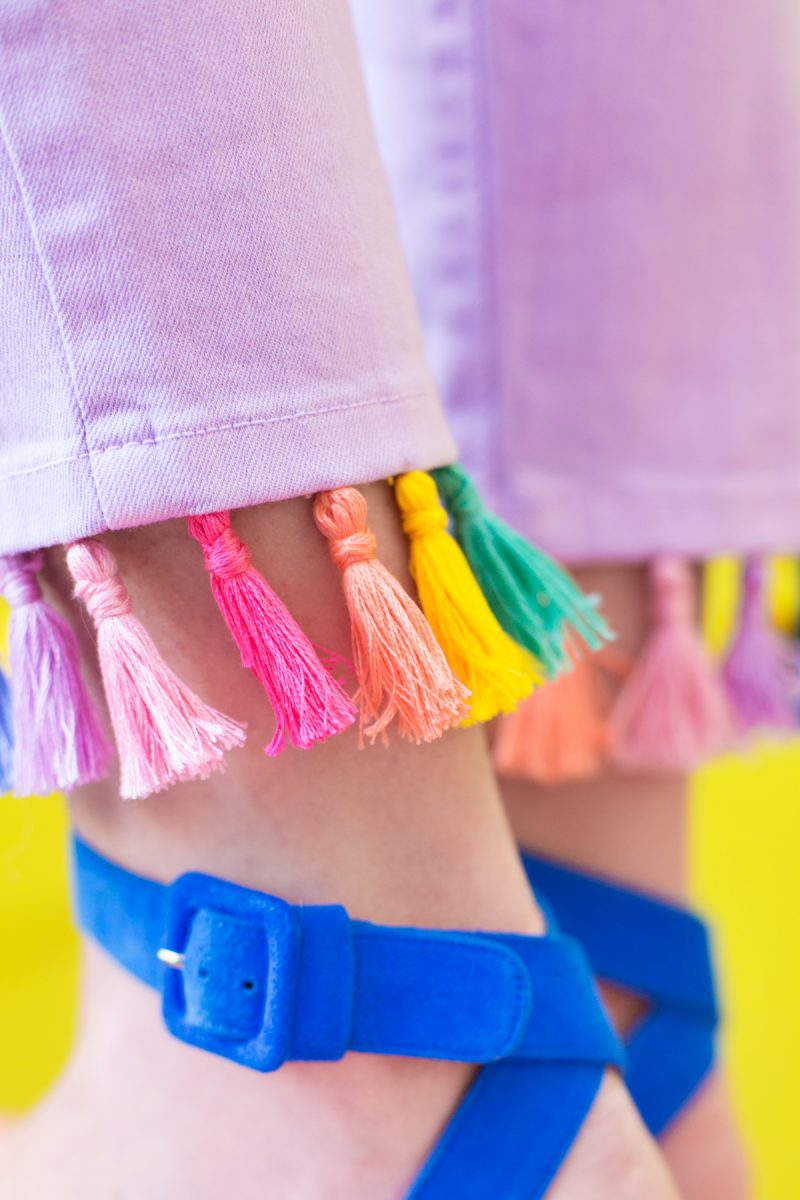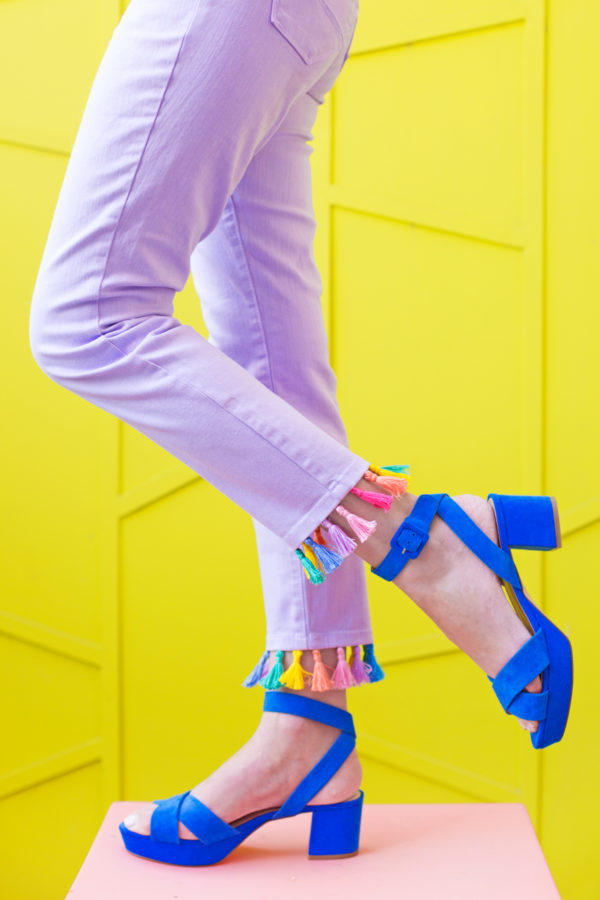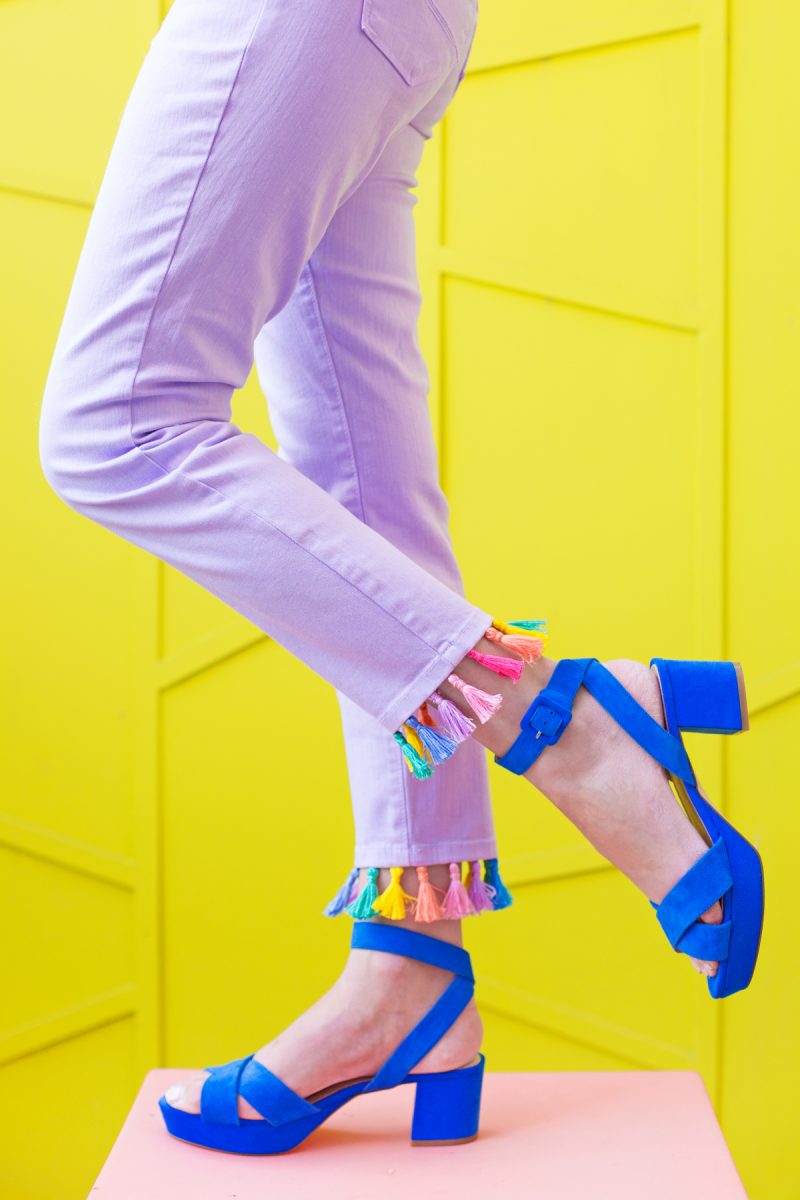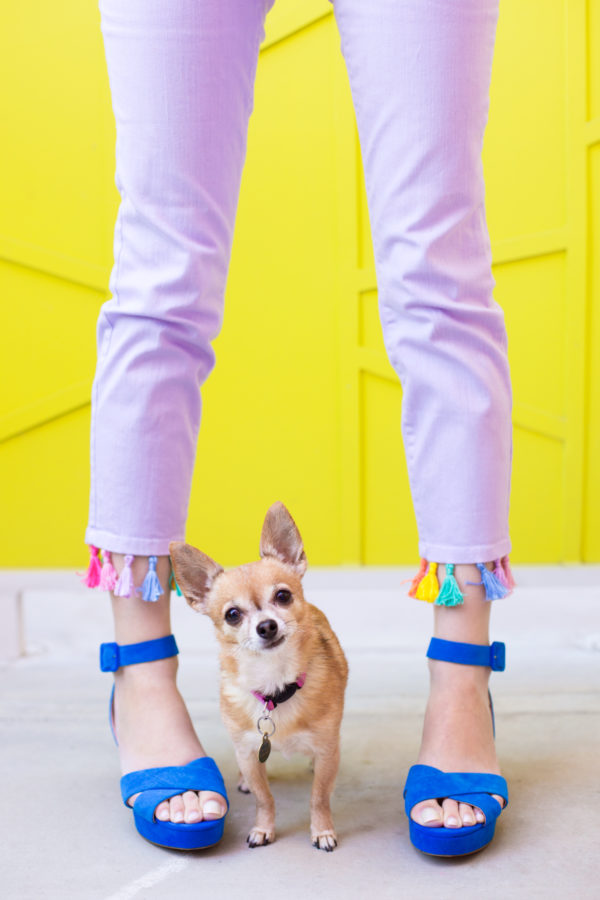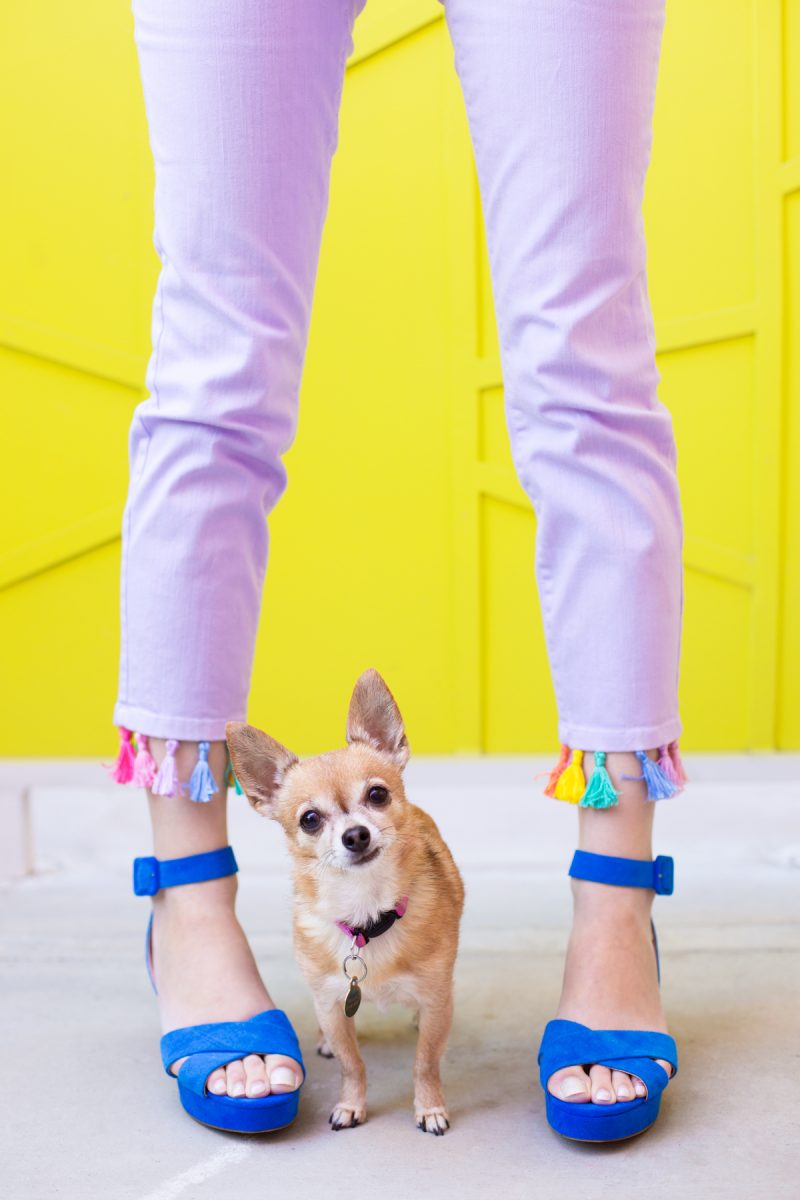 Photos by Jeff Mindell
I think it would be so cute to do a monochromatic look, or an ombre look!! And though I'm not really a festival kinda girl (#ihatecrowds), I feel like this concept could be cute on shorts for festival season too! If you make a pair, be sure to share 'em with me and tag #troopstudiodiy!! Can't wait to see!!
p.s. DIY Faux Flower Coat