It has become pretty apparent that I see random inanimate objects (and, hey, even animate ones!) and think "pineapple" or "donut." Well the weird depths of my thinking have struck again folks, and this time a Thanksgiving staple is the victim! I was working with walnuts for another DIY and as I was picking out the perfect ones to use, I thought, "Gee, these kinda look like pineapples." And then, I made the ittiest bittiest little pineapples you ever did see. They'd make fun place cards for a tropical Thanksgiving, or you could just make 'em for the heck of it.. because WHY NOT!? Jeff has dubbed these "Pine nuts," attempting to redefine the world of nuts as we know it. Ha! This is why I keep him around.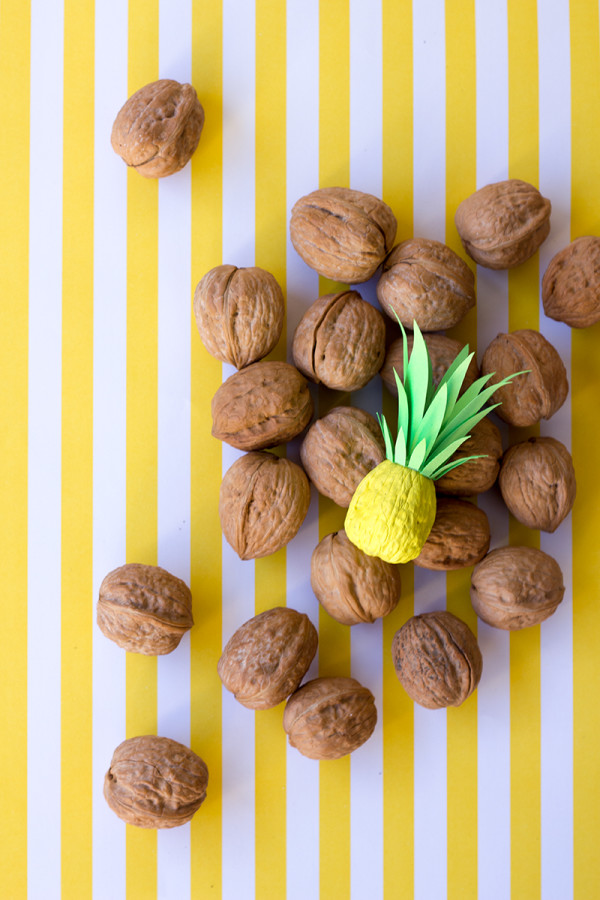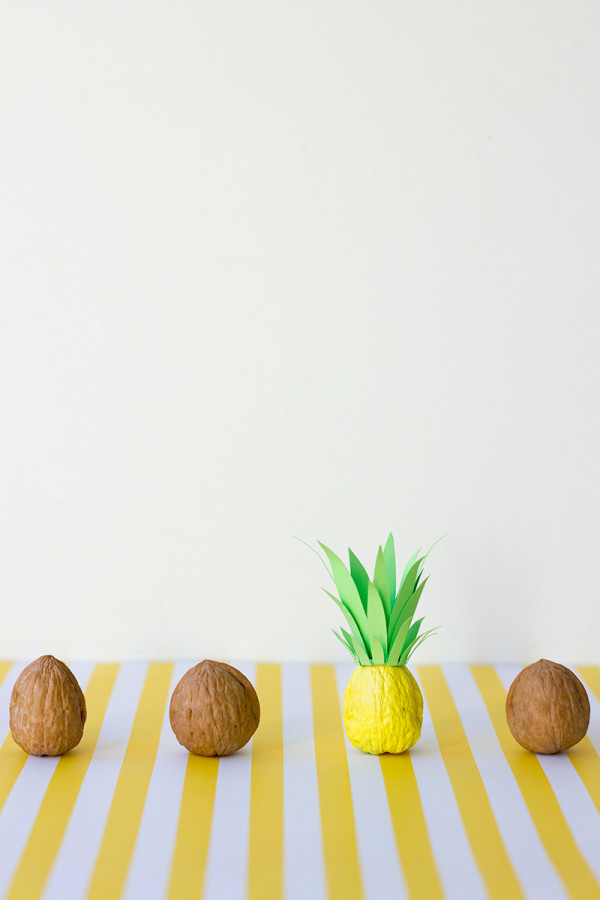 I didn't photograph the step by step of these little guys because it is the exact same steps as the pineapple pumpkin. But, I'll out line 'em here anyway!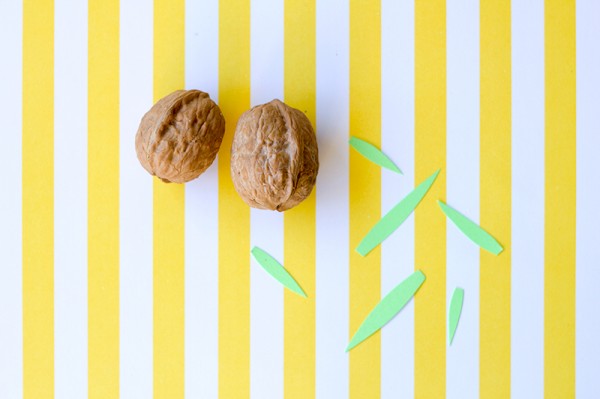 Walnuts
Yellow Craft Paint
Paintbrush
Green Cardstock (Cut into leaf shapes of various lengths)
Hot Glue
Paint your walnut yellow (you may need two coats) and let dry. Starting with your tallest leaves, fold under a tiny flap on the bottom edge of each and hot glue them around the top of the walnut, with the tabs facing outward. Repeat with two more layers of leaves, layering each one so it covers up the gap in between the leaves in the previous layer. Then, for the final layer, use your smallest leaves and hot glue them with the flaps facing inward, right on top of the flaps from the previous row. Done!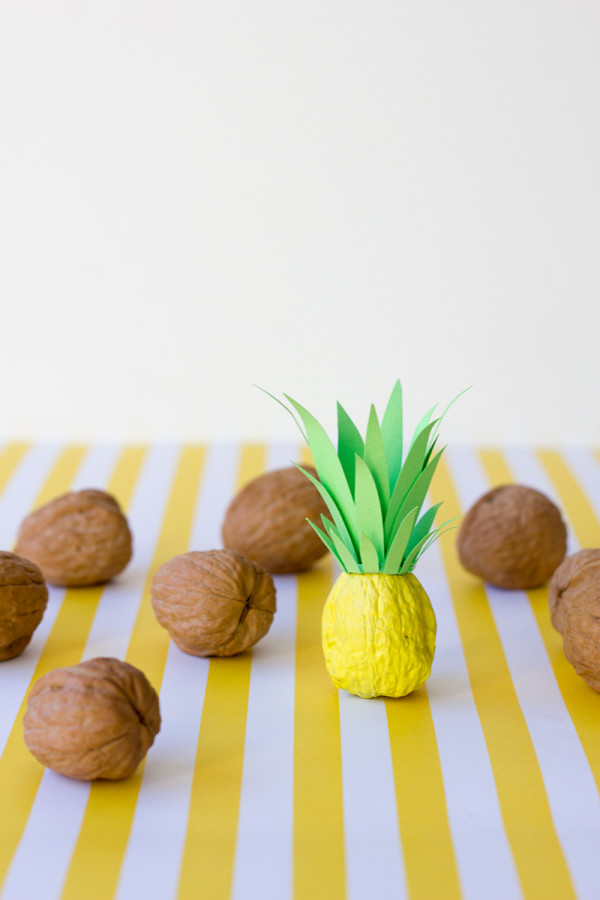 Jeff and I aren't sure of our Thanksgiving plans yet, but you better bet I'm going to sneak these in there somewhere! Perhaps the pineapple pumpkin and piñata should make an appearance too. Turkeys and pineapples get along, right?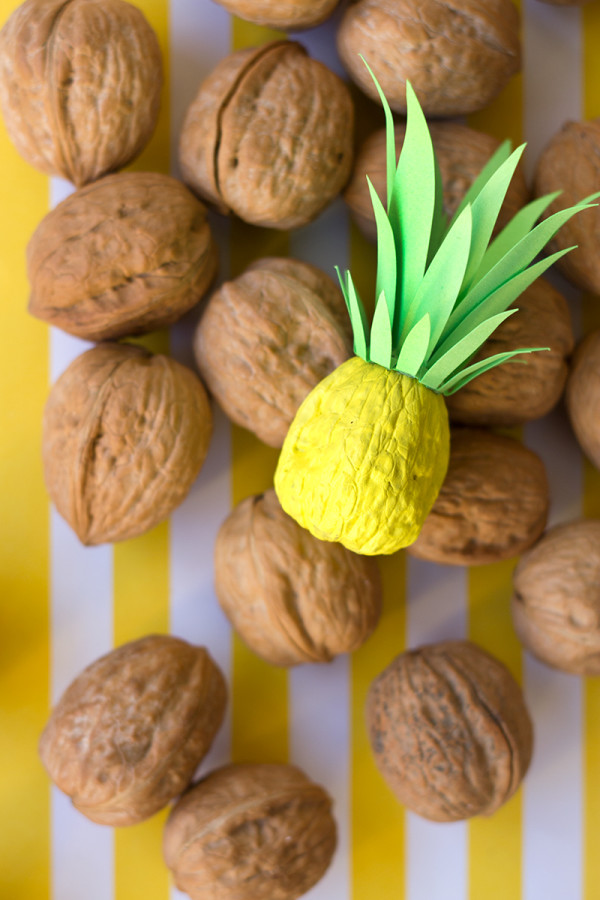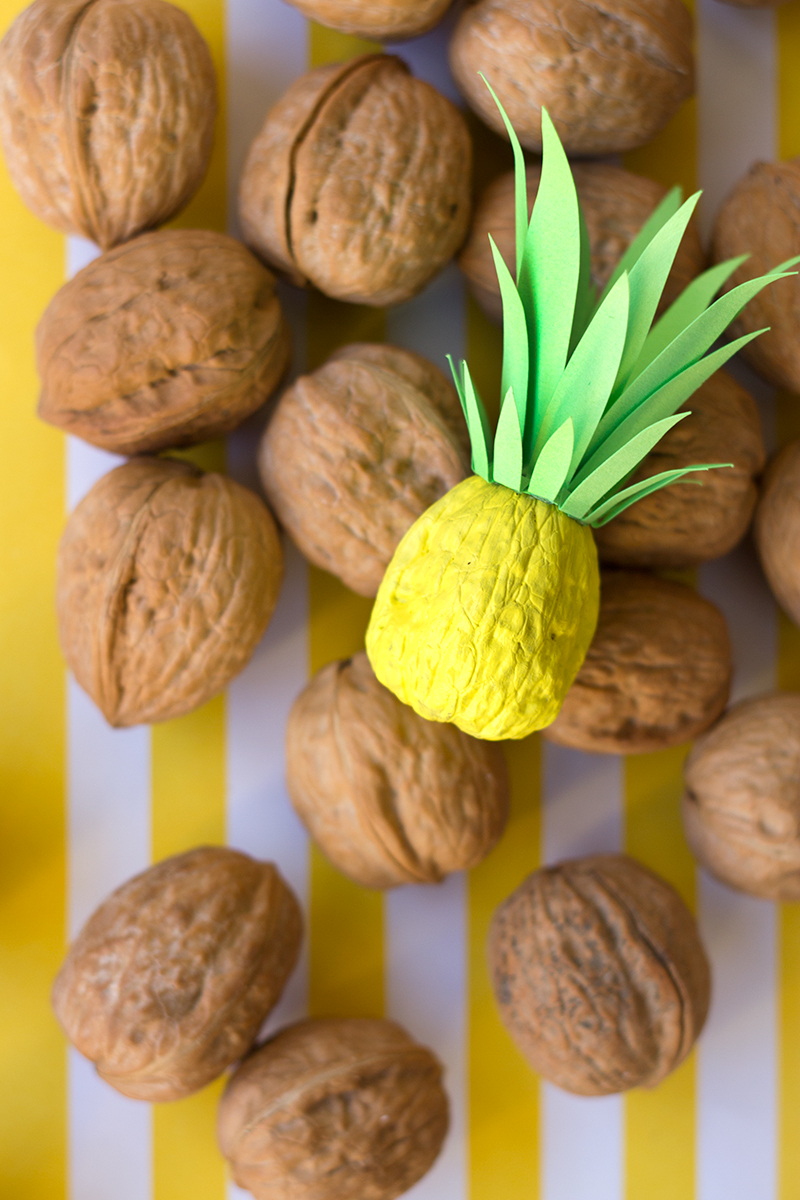 All Photos by Studio DIY
I bet there's a billion other things you could turn walnuts into… what do they make you think of!?
For all my pineapple DIYs, head on over here!