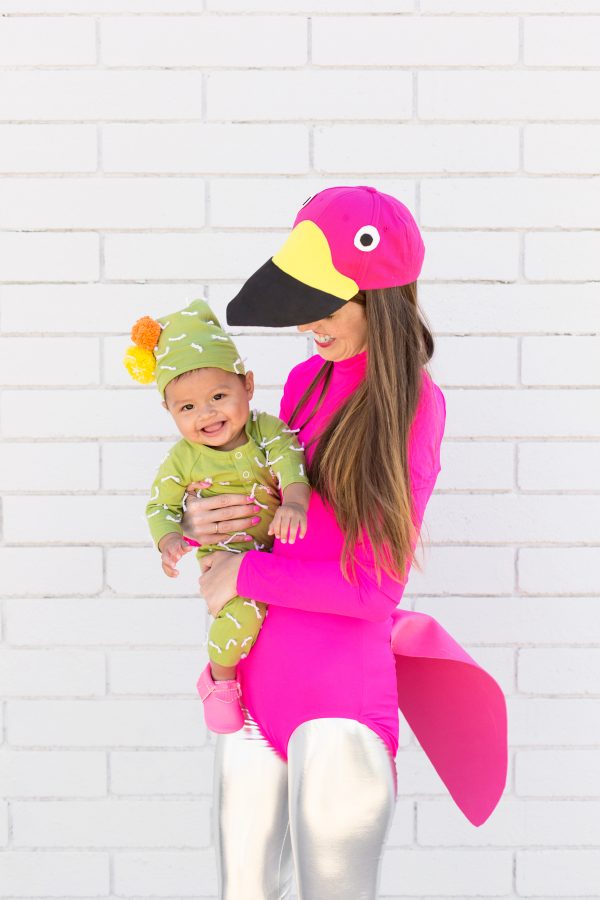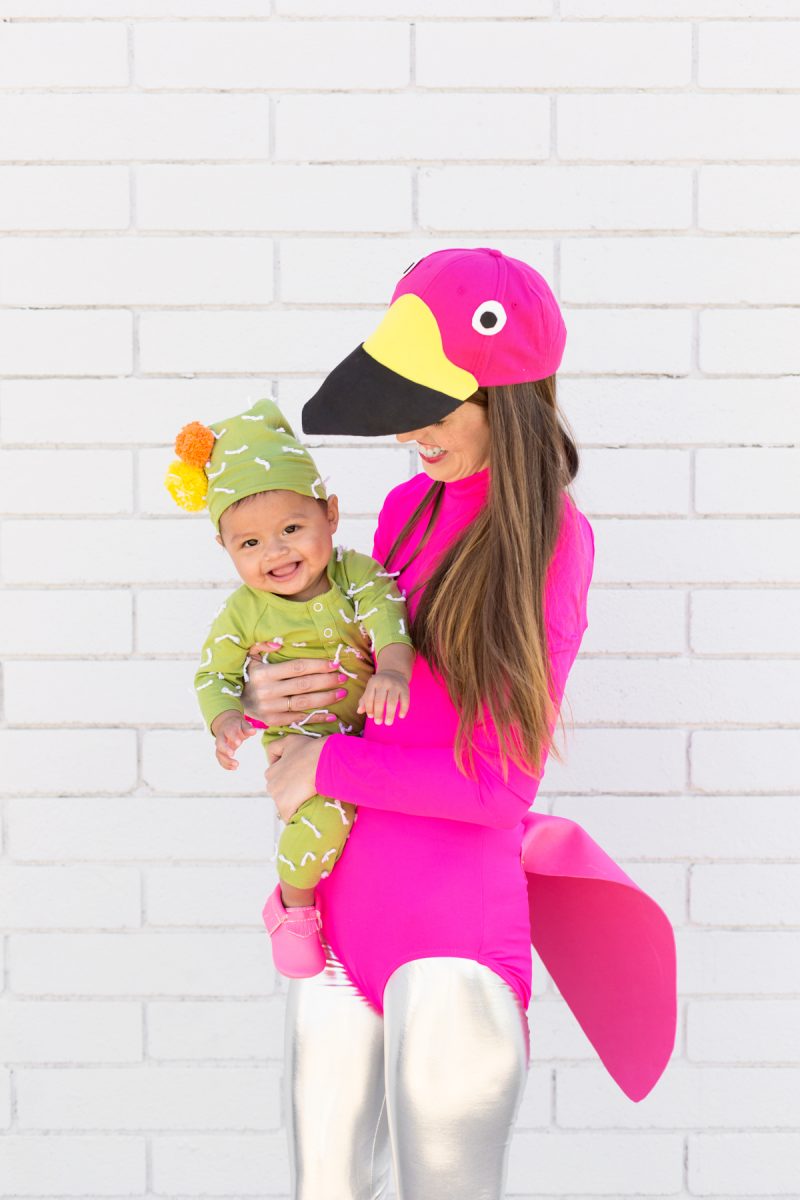 Keeping with a Palm Springs theme, we had to add a DIY lawn flamingo costume to the mix!!! Silver leg(ing)s and all!!!! Samantha had the genius idea to make the hat a baseball cap which I'm VERY into! And of course, we had to bring back our cactus costume in mini form!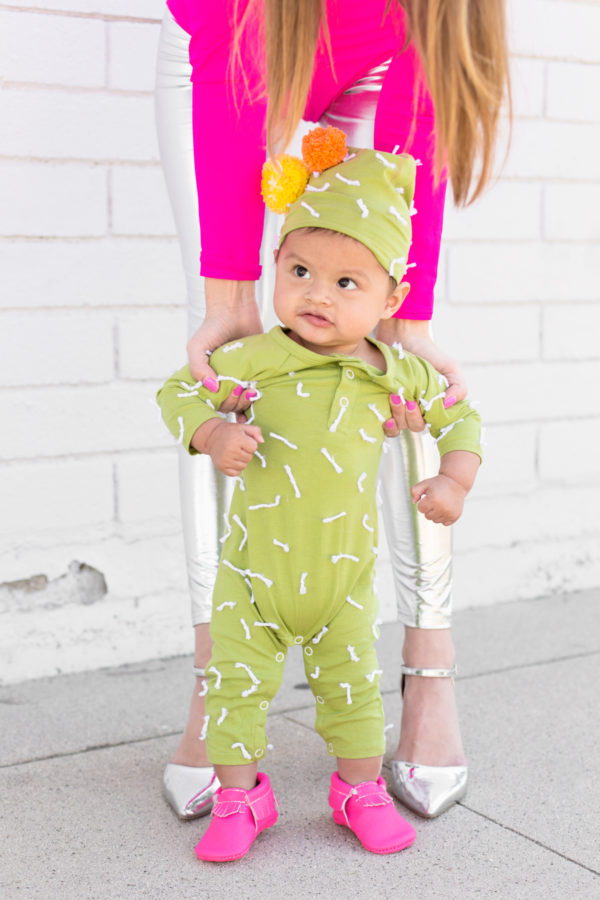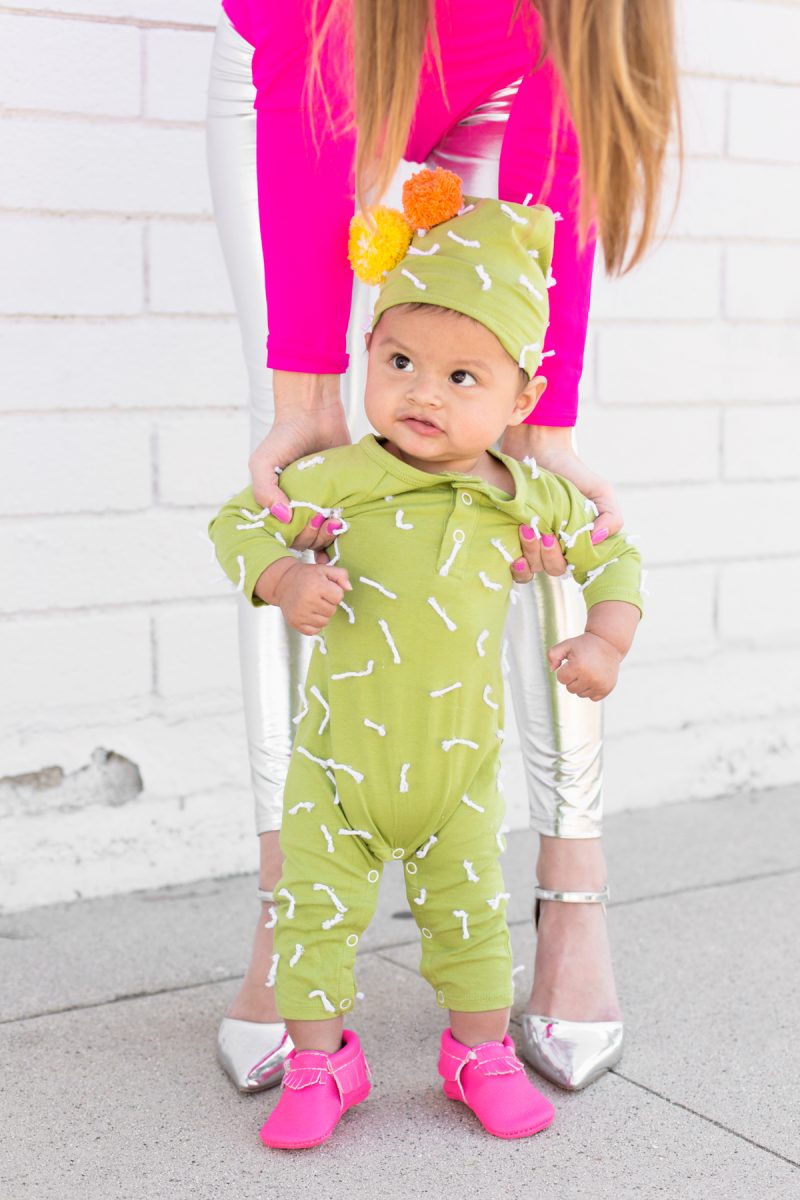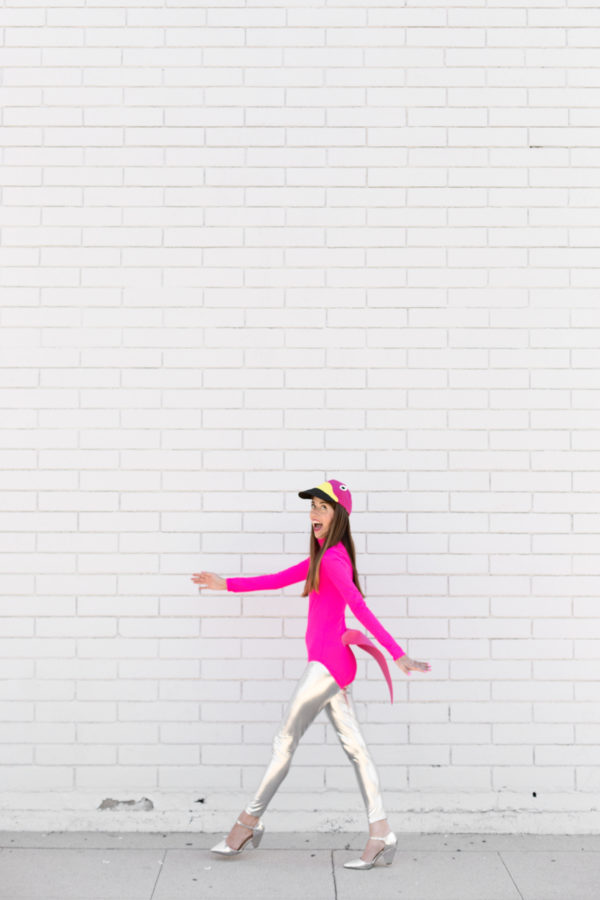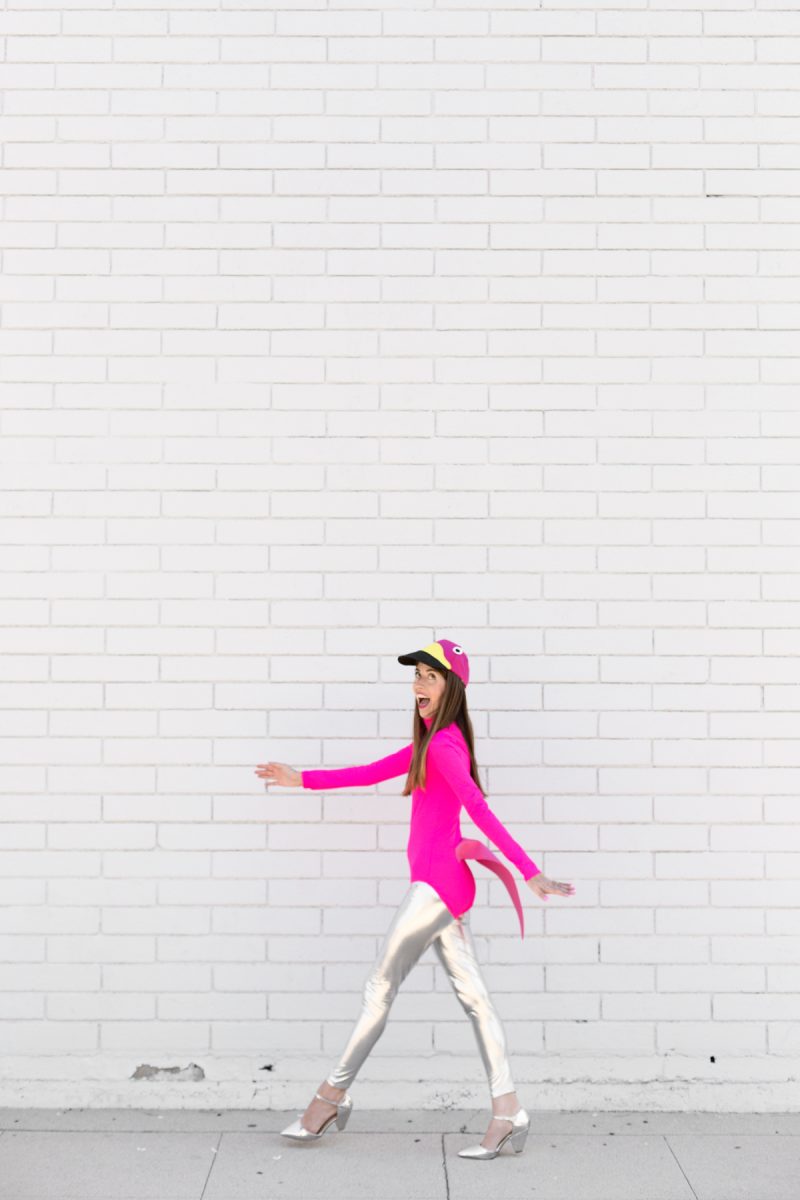 Lawn Flamingo Costume Supplies
Pink leotard or dress
Silver leggings
Pink hat
Pink, yellow, white and black craft foam
Hot glue gun
Safety pin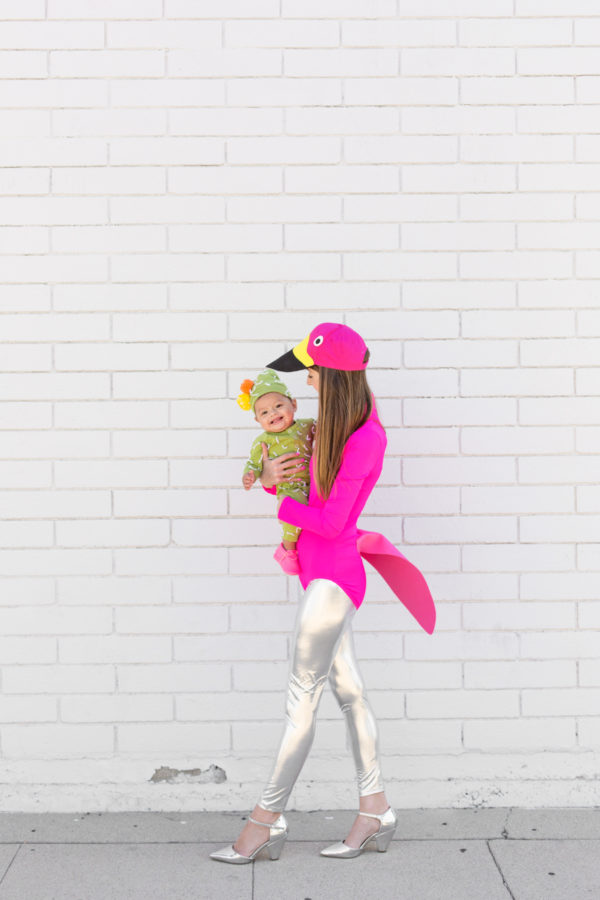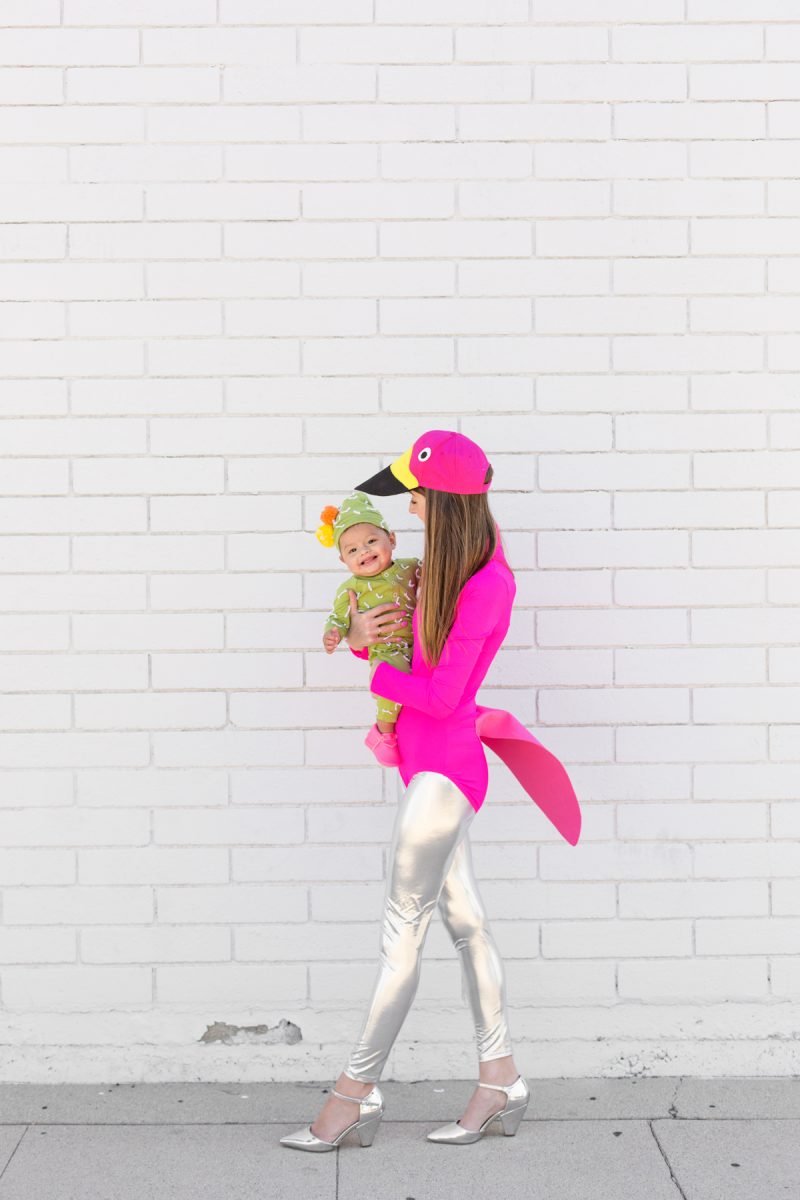 Step-by-Step Tutorial
Cut a tail shape out of pink foam.
Cut a beak shape out of black and a strip out of yellow. Adhere to the brim of the baseball cap.
Cut out two white circles and two black circles and glue to the hat to create eyes.
Put leggings on underneath the leotard or dress. Attach the tail with a safety pin. Add your hat!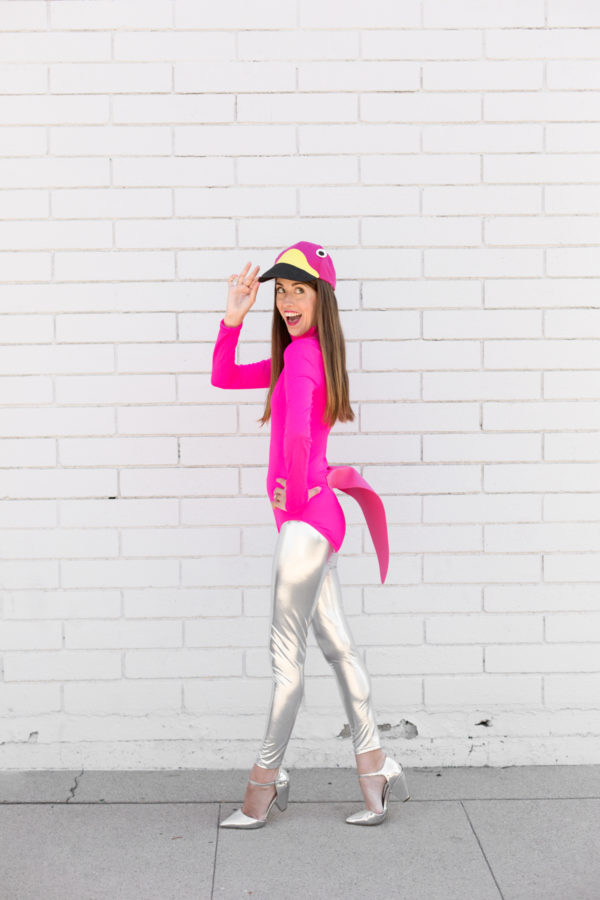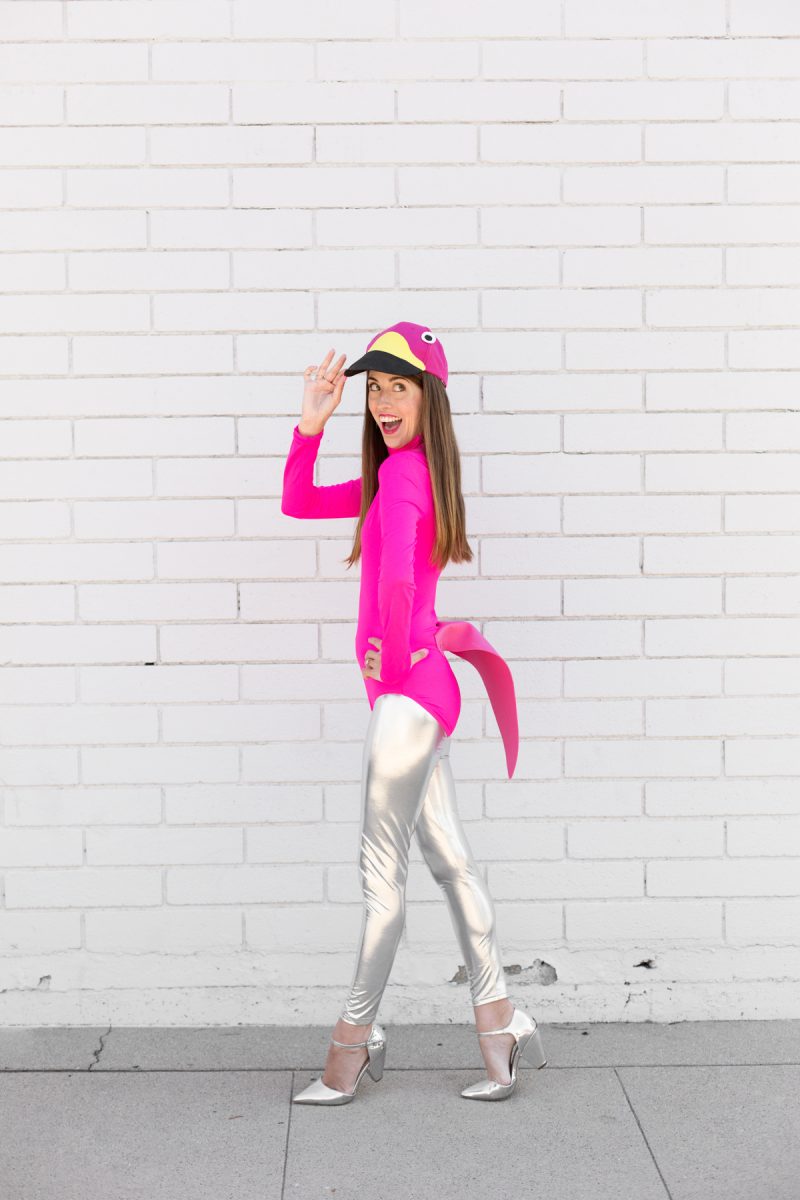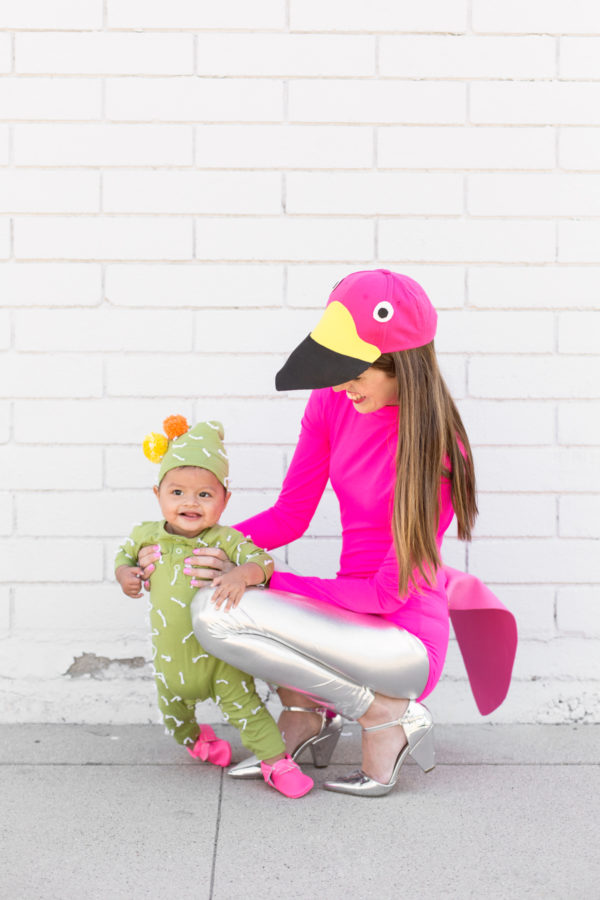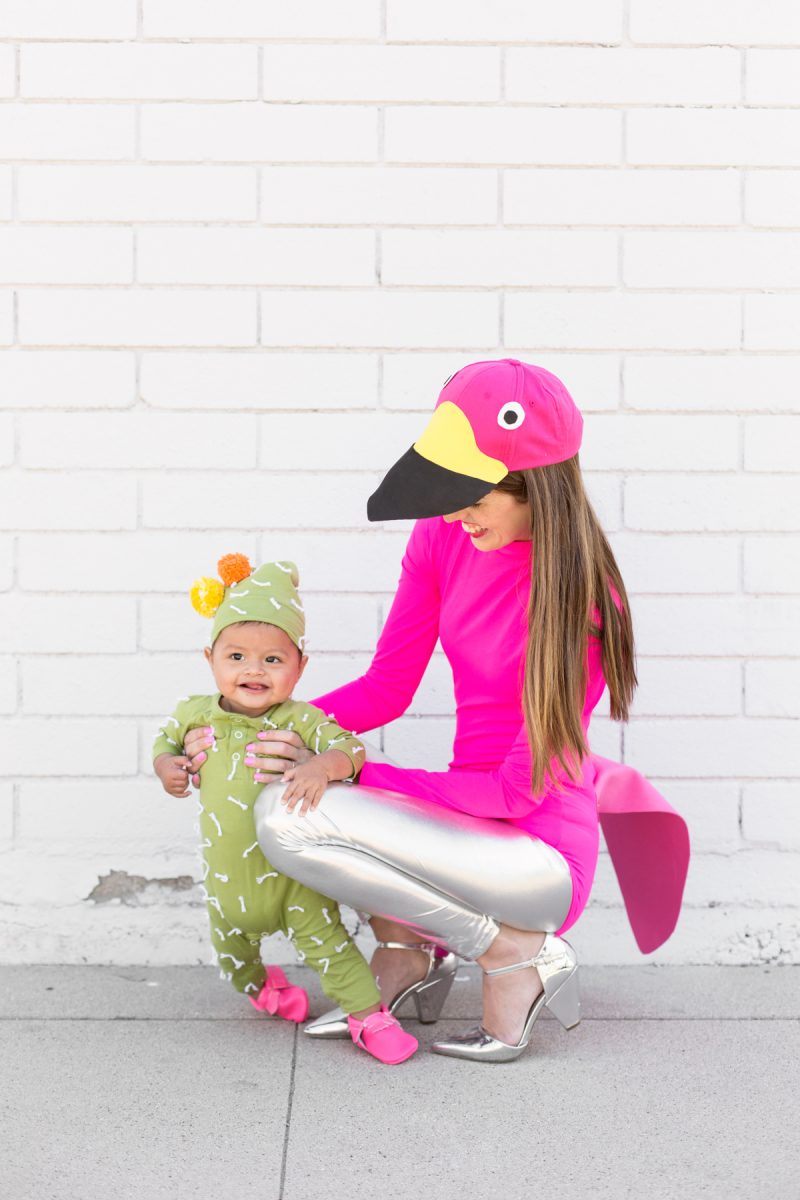 Photos by Jeff Mindell
Now if only I could convince Jeff to wear the pink door costume… haha! Somehow I think that will be harder sell than the notebook t-shirt. And remember, don't forget to enter that giveaway!!!!
p.s. An adult cactus costume, too!
SaveSaveSaveSave
SaveSaveSaveSaveSaveSave
SaveSave