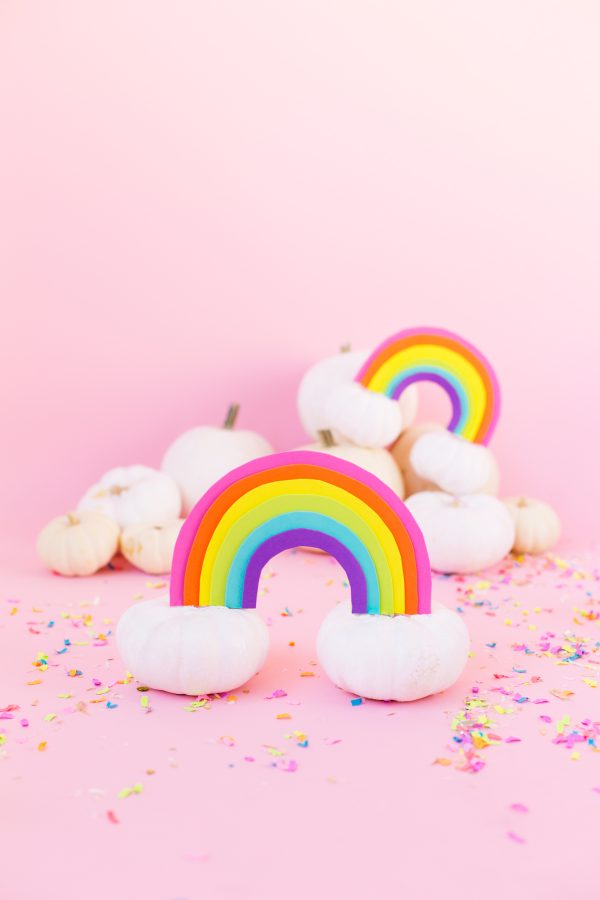 Wanna know what those tiny white pumpkins you see at the grocery store look like? CLOUDS! Wanna know what you can make 'em into with a little bit of craft foam? DIY RAINBOW PUMPKINS! Perhaps our easiest DIY pumpkins yet!? I think it just might be!! Let's make some!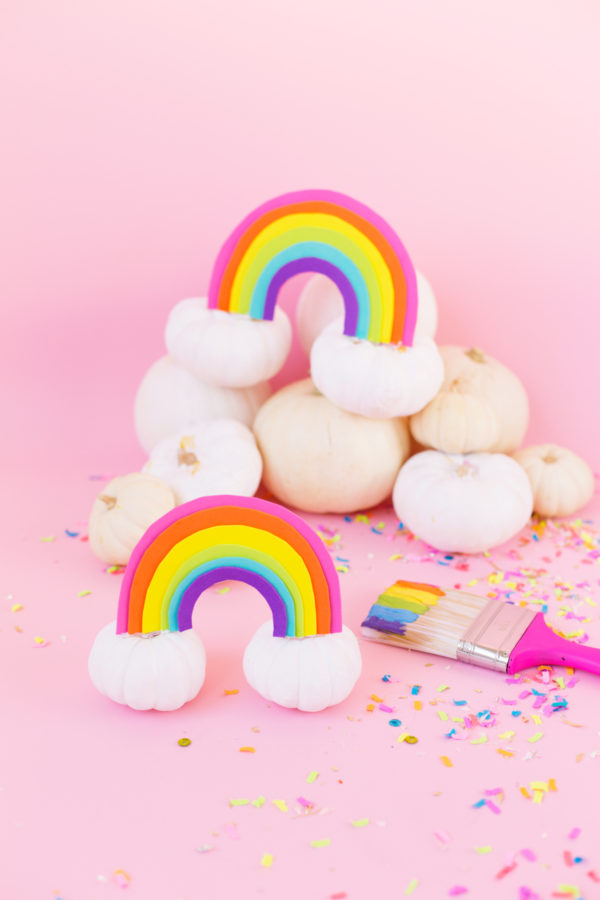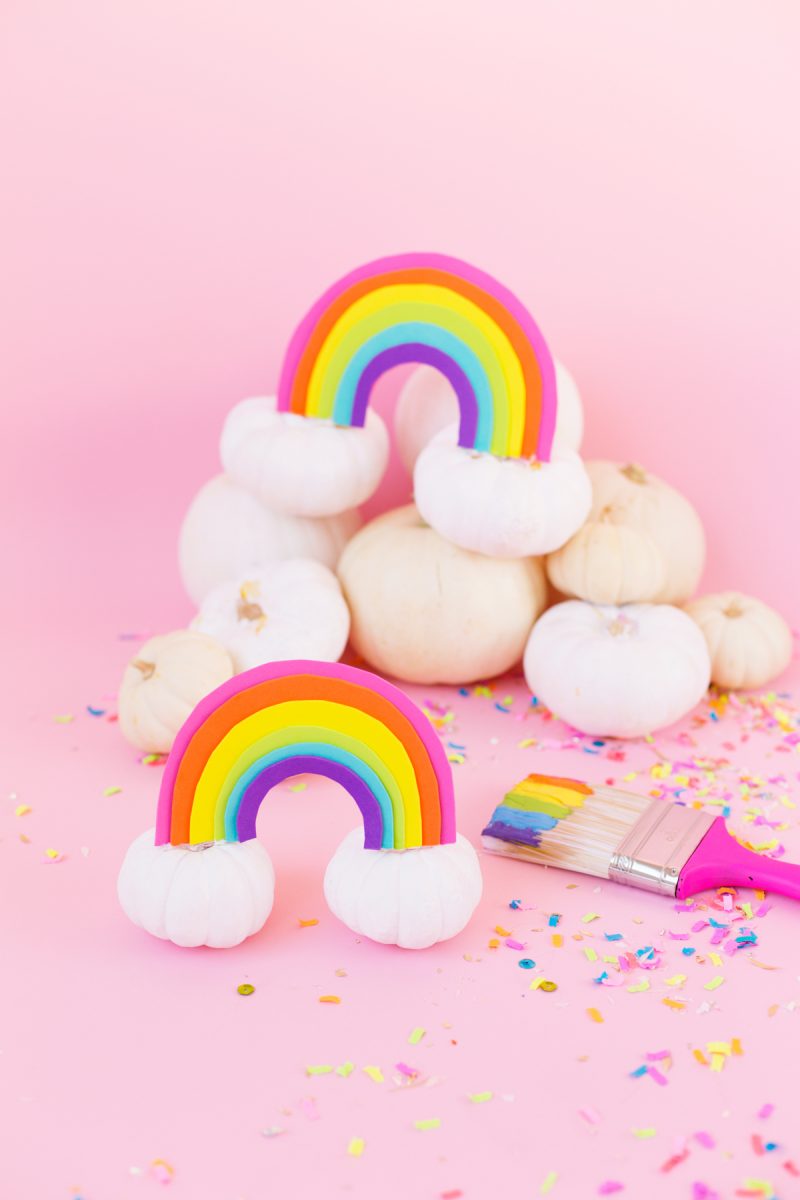 DIY Rainbow Pumpkins
Total Time: 45 Minutes
Supplies
Small White Pumpkins (You can use orange ones too and paint 'em!)
Craft Foam in a Rainbow of Colors
Scissors
Hot Glue Gun or School Glue
Directions
1. Cut out a rainbow shape from your pink foam. The size will vary depending on the size of your pumpkins!
2. Continue to cut rainbow shapes, each slightly skinnier than the last, until you have one of each color cut.
3. Glue the orange on top of the pink, yellow on top of the orange, etc. until you have a full rainbow glued together.
4. Then, hot glue the rainbow to the top of your pumpkins. If your pumpkins are uneven, you may want to slightly cut the bottom edge so it lays more smoothly.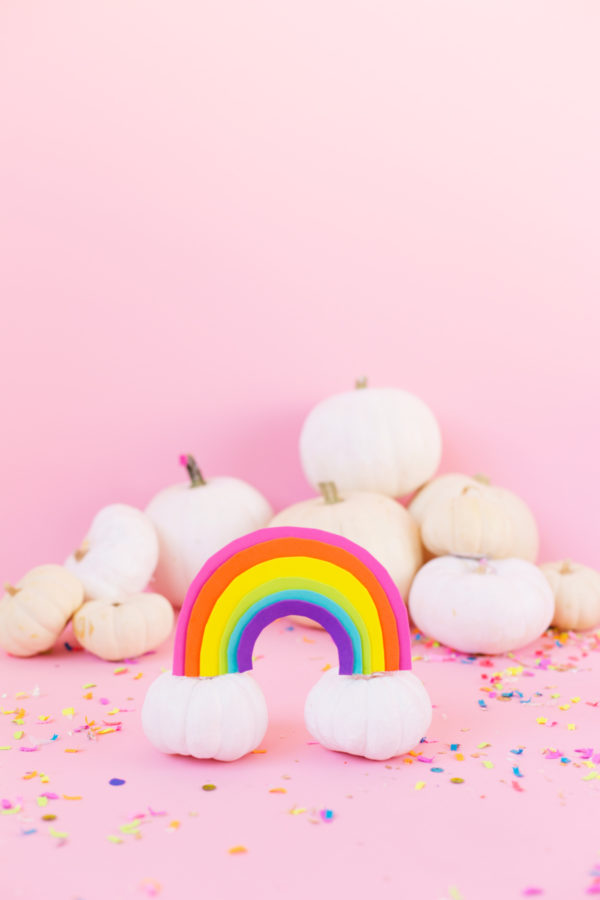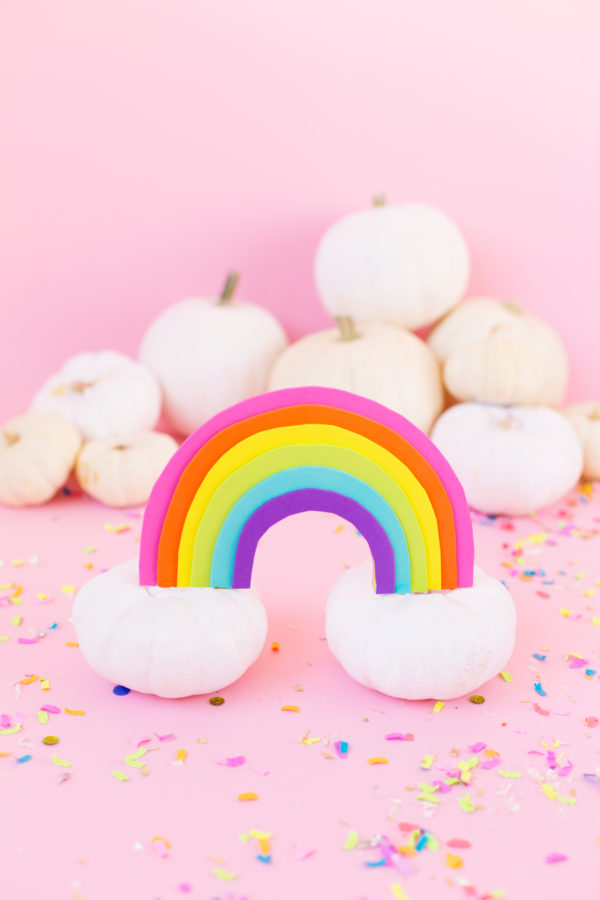 Will someone PLEASE make a giant version with those big white cinderella pumpkins!?!? Please. Please. PLEASE! Maybe I'll make one for our new front yard!! Definitely beats a giant inflatable Frankenstein, right? Haha!
p.s. DIY Pun-kins!
SaveSaveSaveSave
SaveSave
SaveSave