Happy Monday, and happy fall! I am still in mourning after summer's departure, but that didn't stop me from making pumpkin bread last night from one of my favorite cookbooks! YUM. Lucky for me though, I have a way to bake to my autumn's heart desire, while still keeping my summer love alive. Recently my friend Katy launched a brand new blog all about one of my most favorite places… Palm Springs! It's called Palm Springs Style and it's pretty fantastic. If you're headed to the desert paradise, you'll definitely want to check it out. And guess what!? Katy asked me to do a few DIYs, in true, well, Palm Springs style. (Pun intended.) Hooray! Since Palm Springs instantly makes me think of Mid-Century Modern, I decided to do a DIY version of some of those schnazy starburst cocktail glasses that I've been coveting for quite some time. For the full DIY, head right on over here and then get your drink on!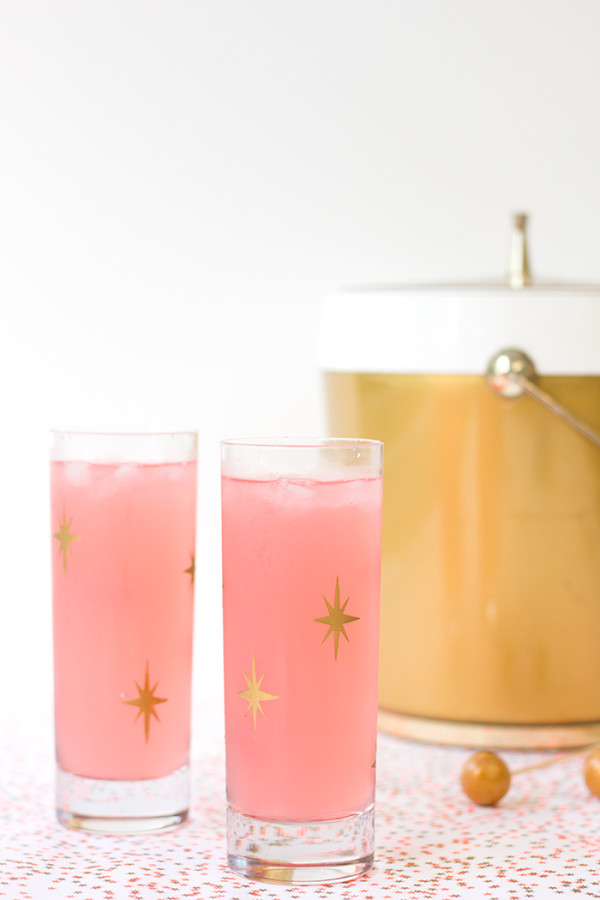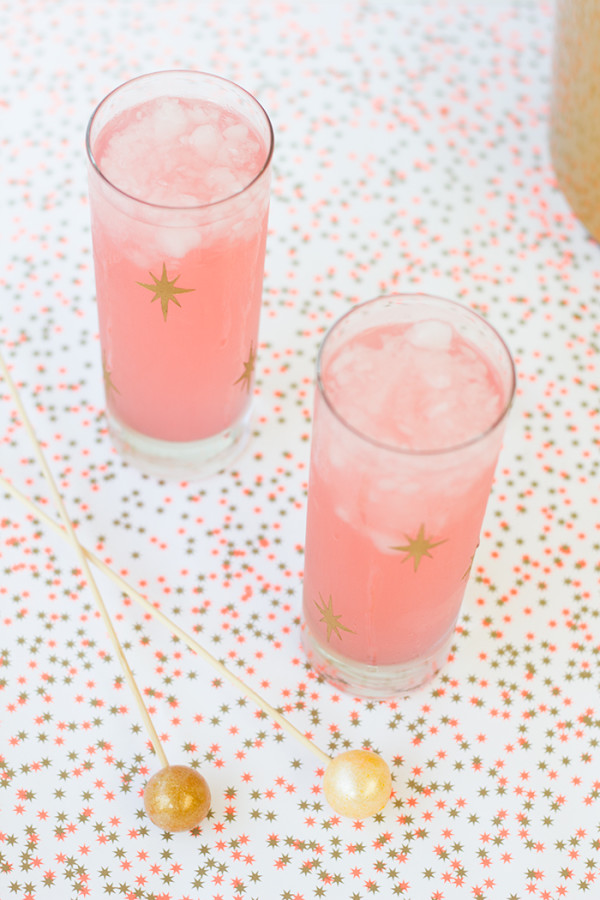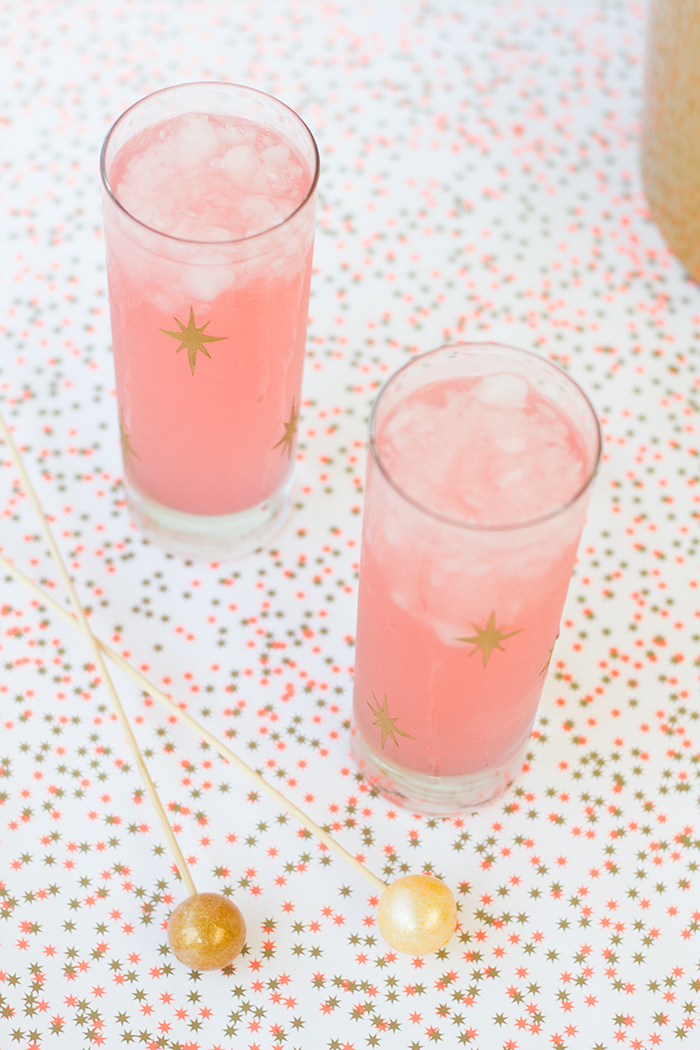 All Photos by Studio DIY for Palm Springs Style
I also did some funky drink stirrers (not pictured here), and you can check those out right here! Congrats on the awesome blog, Katy, and thank you for fueling my Palm Springs love affair all day everyday.
Recognize those gumball drink stirrers above? Oh yes you do! Check out that DIY too, right here!