Looking for a unique way to surprise someone for their birthday? Consider sending a Piñata-gram—a mini piñata that you fill up and mail to that special someone, no box required. Wouldn't you just flip to see a piñata waiting for you at your doorstep!? Here's how to make it happen.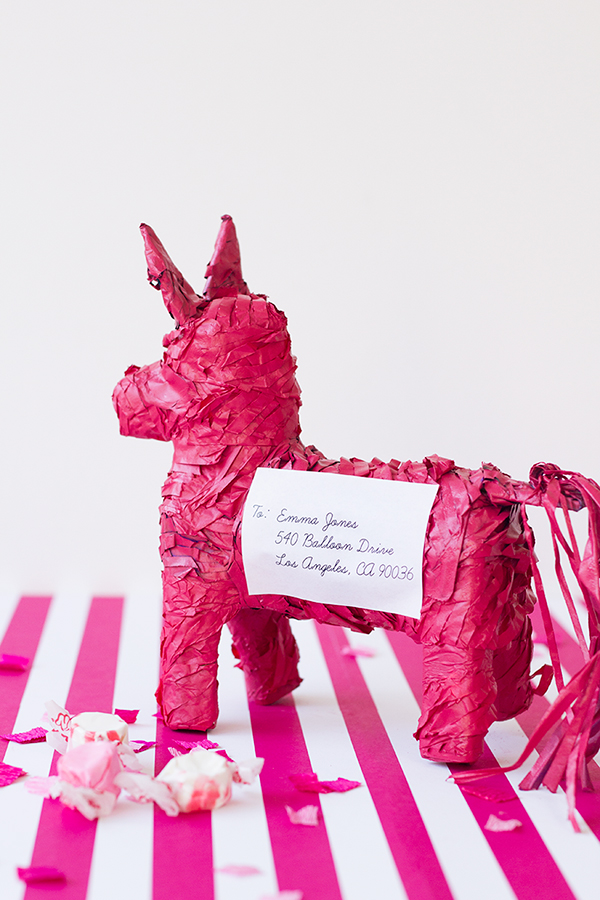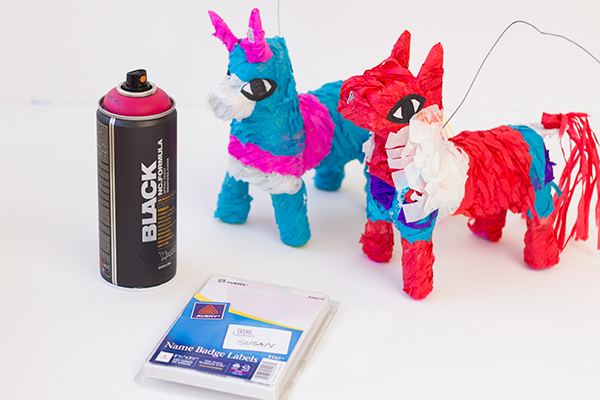 To Send a Piñata in the Mail You Will Need
Mini Piñatas (I bought mine on Olvera Street in Los Angeles, but you can find similar ones here or at a party store!)
Spray Paint (My fave is the Montana brand)
Permanent White Shipping Labels
How to Make a Piñatagram
1. Remove the wires (you can't mail those!) and spray paint those piñatas (just like I did for my piñata makeover)! I start by laying each one on its side and spraying all exposed areas. Let dry slightly then stand up and spray anything that you weren't able to get before. Let dry completely (really completely, otherwise it can be sticky!). And as always, spray paint in a well ventilated area, please!
2. Write out your address labels (or print them out if you're like me and have not-so-awesome handwriting!) and adhere them to the piñata. Add applicable postage (not pictured here), and if you find the labels just aren't sticking as securely as you'd like, add some clear shipping tape over top.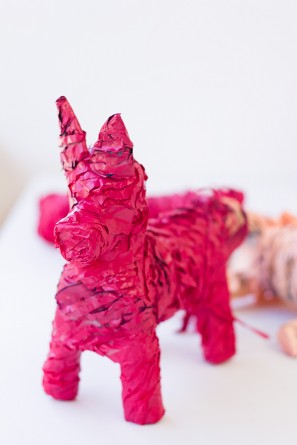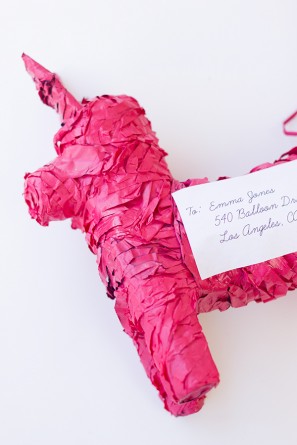 3. Fill up your piñatas, ensure the opening is sealed back up securely, and send them on their way!!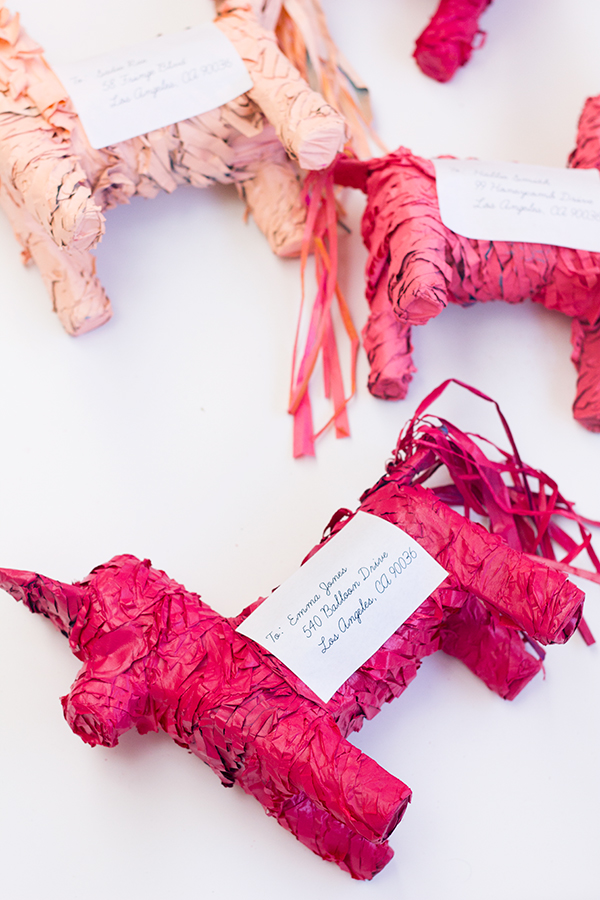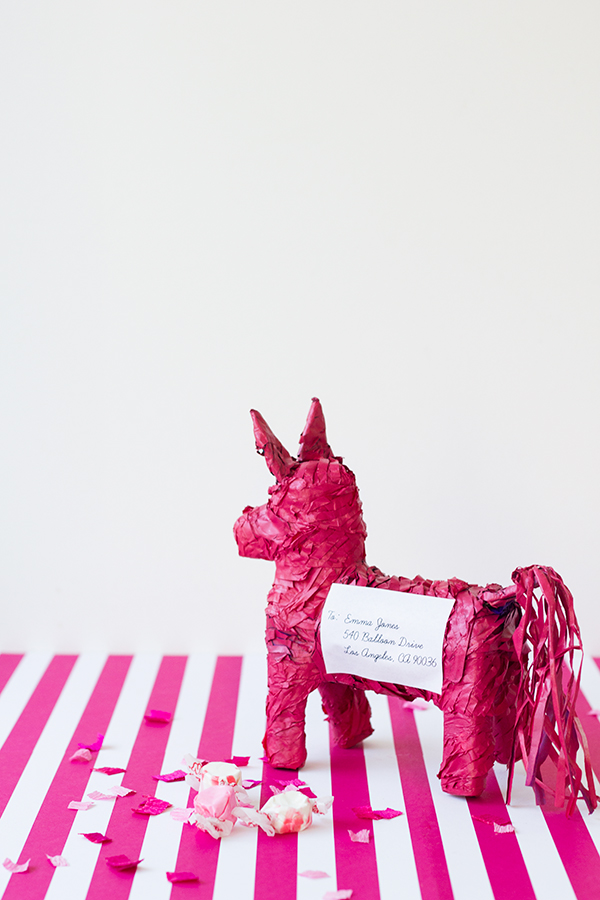 All Photos by Studio DIY
Wouldn't piñata-grams make great party invitations for a small gathering!? Stuff the invite details inside and send them off to all your guests. You know there won't be any "no" RSVPs to that bash! And yes, with the right postage, you really can mail a piñata. Try it, I dare you!
More Piñatas to DIY!