When I was in Utah last week for work, I was so lucky to meet Mandi of Vintage Revivals. I fondly like to refer to her as the genius behind the honeycomb wall that took over Pinterest a few months back. Genius! Am I right? The sweetest, too! I was pretty excited when she told me about a Color Challenge she was planning, challenging bloggers from all different niches to create a post around the same color, and then she invited me to join in on the fun! The color she had selected for the inaugural post was hot pink! One of my faves, of course. So what did I do? I went and made a Piñata-gram. A hot pink piñata-gram. And what is that, you ask? Well, it's a mini piñata that you fill up and mail to that special someone! No box required. Wouldn't you just flip to see a piñata waiting for you at your doorstep!? Here's how to make it happen.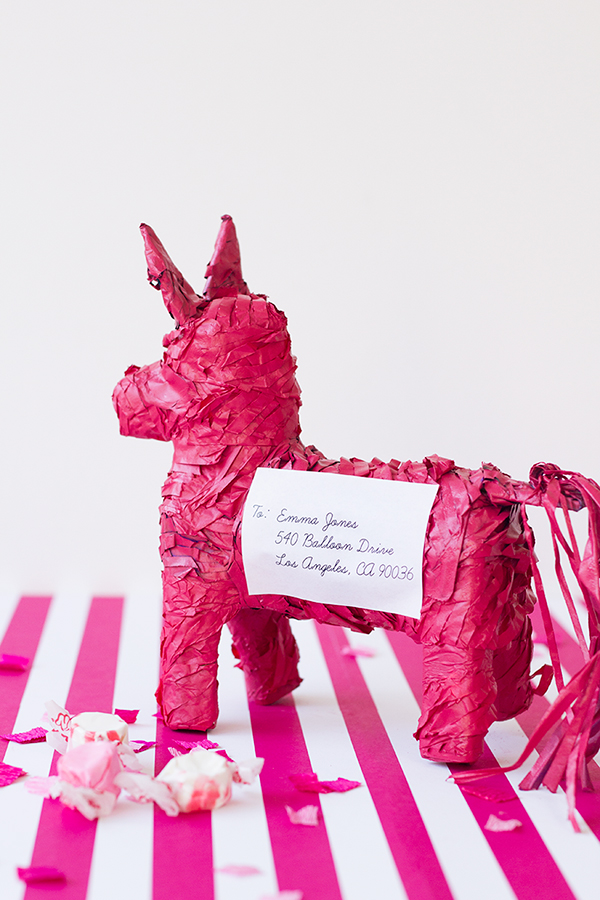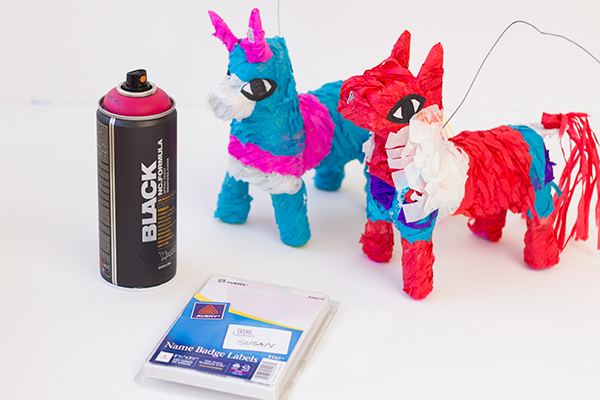 Mini Piñatas (I bought mine on Olvera Street in Los Angeles, but you can find similar ones here
or at a party store!)
Spray Paint (My fave is the Montana brand)
Permanent White Shipping Labels
Remove the wires (you can't mail those!) and spray paint those piñatas (just like I did for my piñata makeover)! I start by laying each one on it's side and spraying all exposed areas. Let dry slightly then stand up and spray anything that you weren't able to get before. Let dry completely (really completely, otherwise it can be sticky!). And as always, spray paint in a well ventilated area, please! Write out your address labels (or print them out if you're like me and have not-so-awesome handwriting!) and adhere them to the piñata. Add applicable postage (not pictured here), and if you find the labels just aren't sticking as securely as you'd like, add some clear shipping tape over top.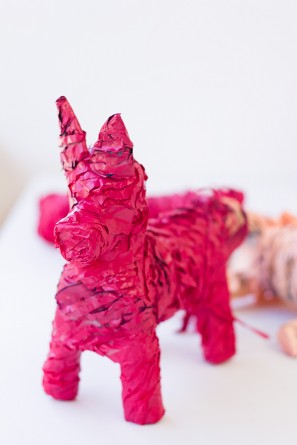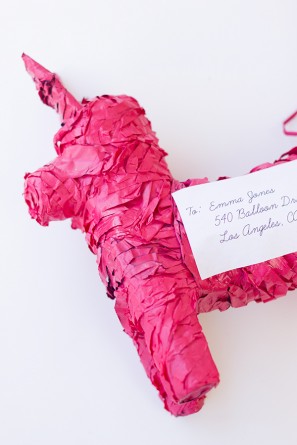 Fill up you're piñatas, ensure the opening is sealed back up securely, and send them on their way!!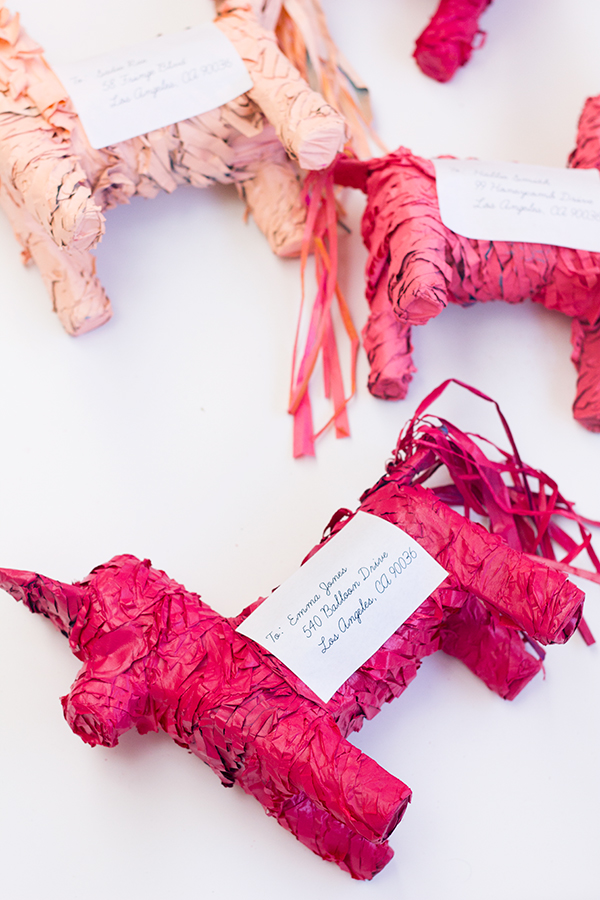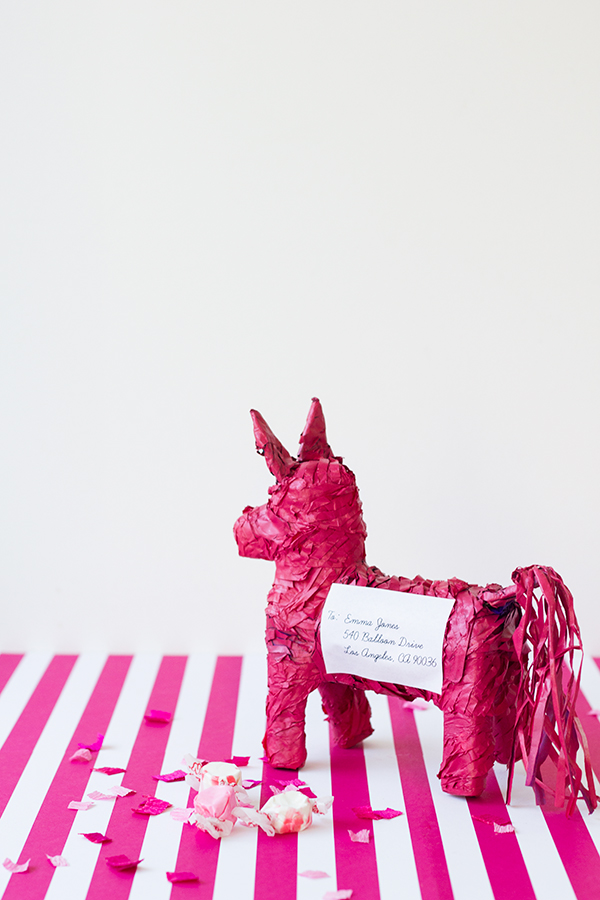 All Photos by Studio DIY
Wouldn't these make great party invitations for a small gathering!? Stuff the invite details inside and send them off to all your guests. You know there won't be any "no" RSVPs to that bash! And yes, with the right postage, you really can mail these. Try it, I dare you! But in the meantime let's chat a bit more about this challenge…
Below are the seven awesome bloggers participating in this quarterly event and if you keep scrolling you can click right on through to each one of their projects! Isn't it fun to see how one color can look in all sorts of genres!? I'm just so honored to be a part of this talented group, so a big huge shout out to Mandi for getting us all together! Now get to looking!