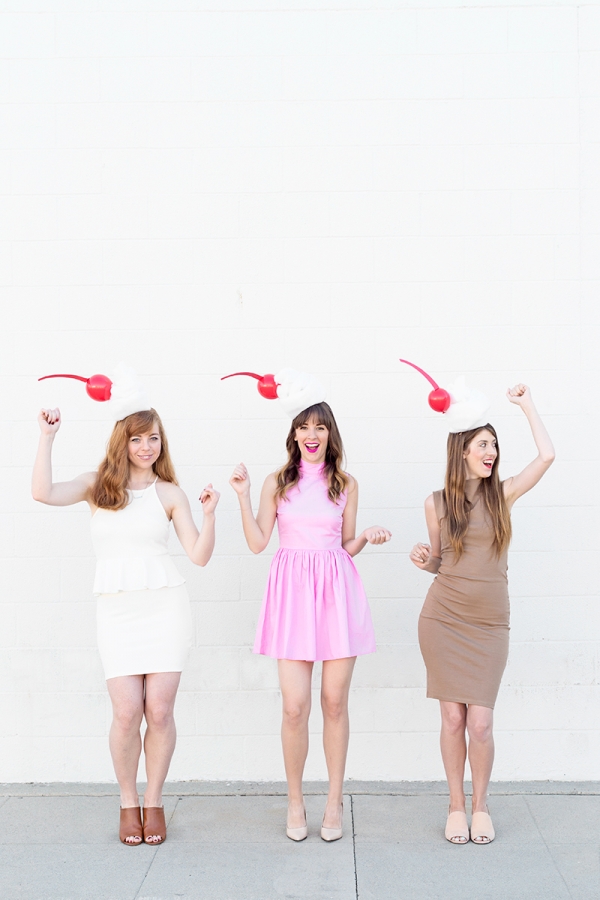 It's a group costume/couple's costume DOUBLE WHAMMY! 'Cause my milkshake brings all the boys to the yard! You know I just made this costume so I could get that stuck in your heads, right? But really, these DIY milkshake costumes are another one of our "just add a hat and you have an instant costume" faves! (Remember our pineapple and strawberry?) Turn your dress into a costume for the day, and right back to work or dinner appropriate the next. Wham bam thank you ma'am!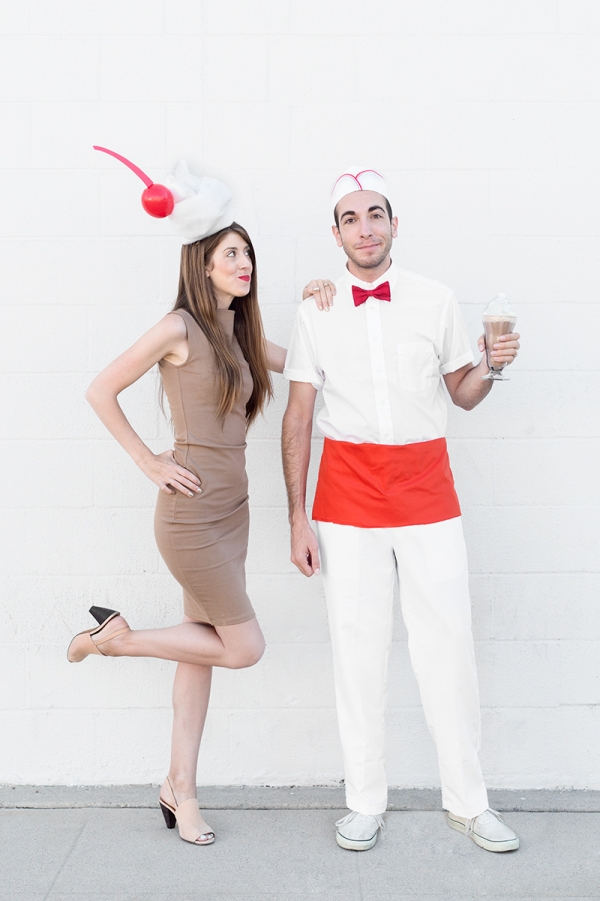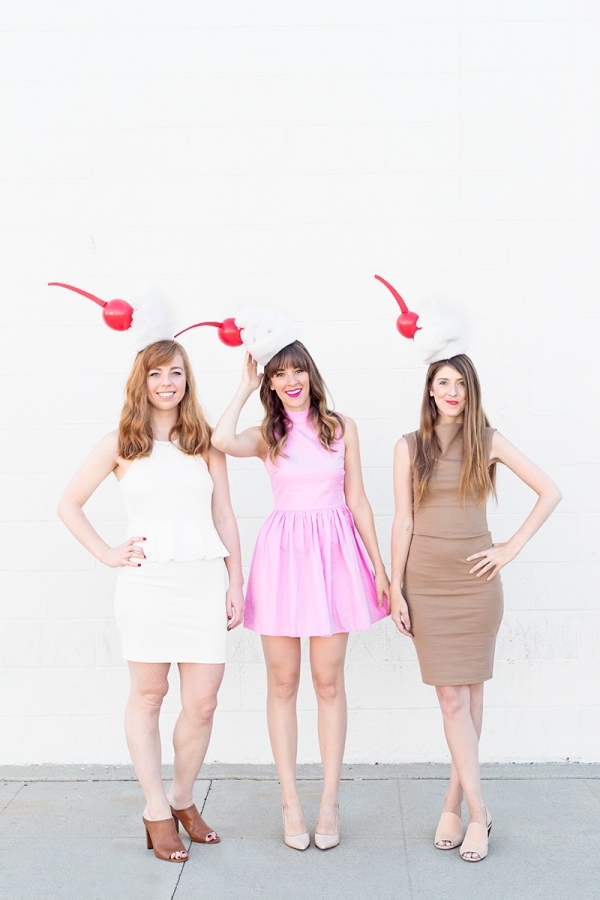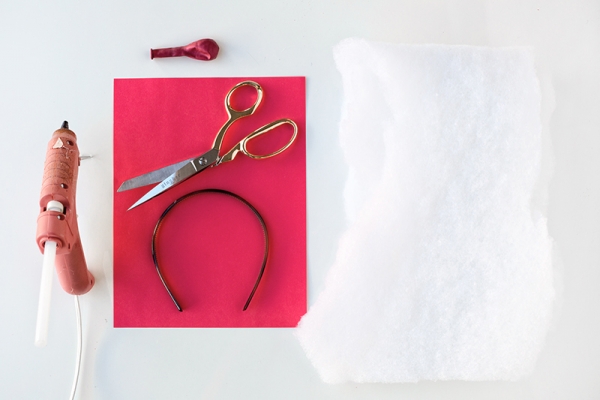 White Dress, Brown Dress and Pink Dress
White Cotton Batting
5″ Red Balloons
Red Cardstock
Headbands
Hot Glue
Clear Shipping Tape
Scissors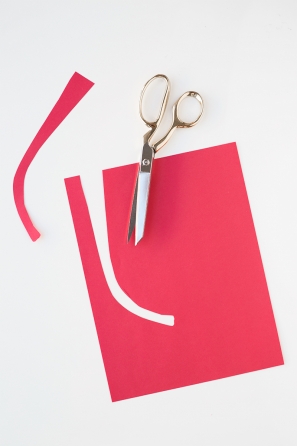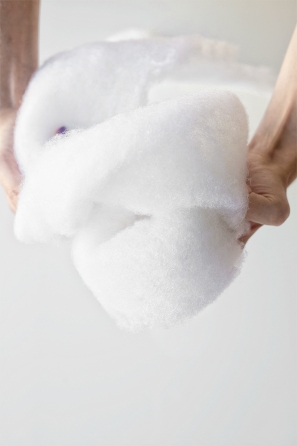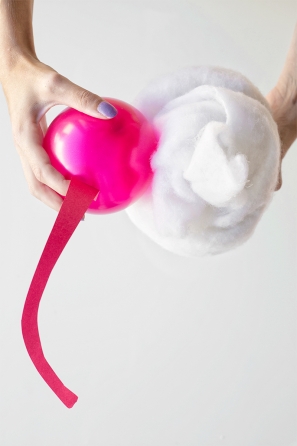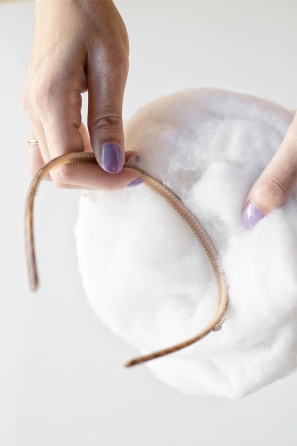 1. Cut a long narrow piece of cotton batting about 4 feet by 10 inches.
2. Roll it up into a cylinder and then begin to swirl it into a whipped cream shape, about two times around leaving the corners as a "point" at the top. See photo above!
3. Once you're happy with the shape, hot glue the swirled pieces together. Finally, hot glue the bottom to a headband.
4. Cut out cherry stems from red cardstock.
5. Inflate mini red balloons (do this no longer than the day before you will wear your costume!) and tie each with a knot. Place a line of hot glue (on the "low" setting) on your whipped cream swirl, wherever you want the balloon to be, and place the balloon on top of the glue to adhere. (Yes, you can use hot glue on balloons! Using the low setting is best, and avoid ever touching the point of the glue gun to the balloon itself.)
6. Fold back about a 1/2 inch of cardstock on the bottom of each stem and tape it to the balloon. Done!
For the soda jerk costume, you'll need: white button down, white pants, red bow tie, red apron, paper hat, milkshake glass!
Photos by Jeff Mindell
You could totally turn a cardboard tube into a striped paper straw too, ya know, if you wanted to get REAL fancy! I also think this would pair really well with the burger and fries for a whole diner experience!!!
If you make a Studio DIY costume, share it on Instagram with #studiodiyincostume to be featured here on the blog (and for a chance at some other cool surprises we have in store!)!!