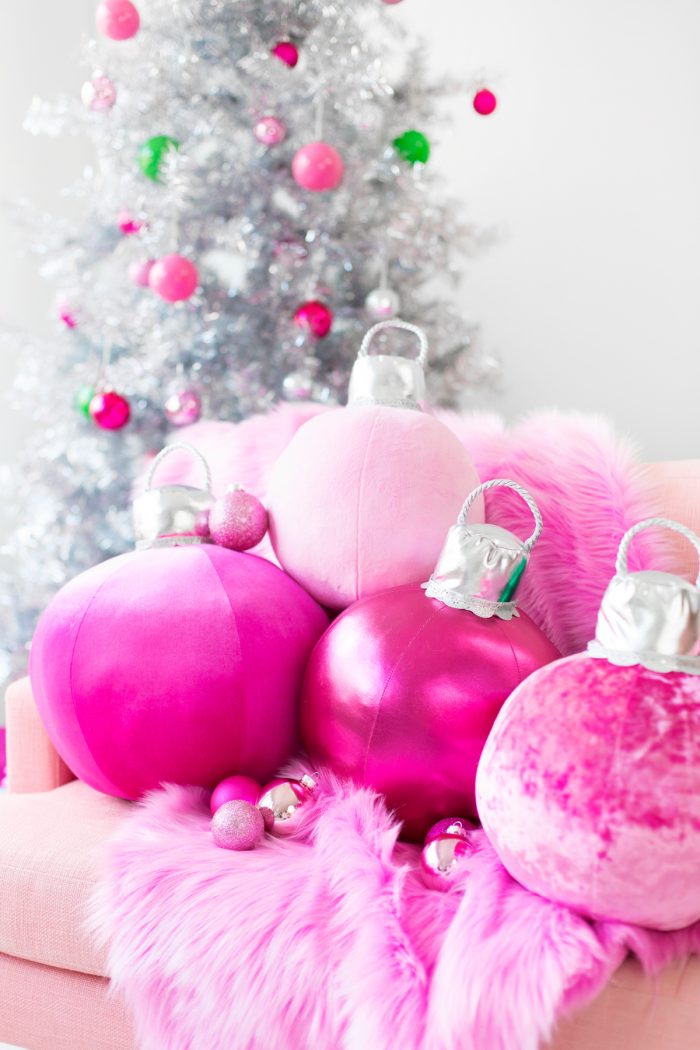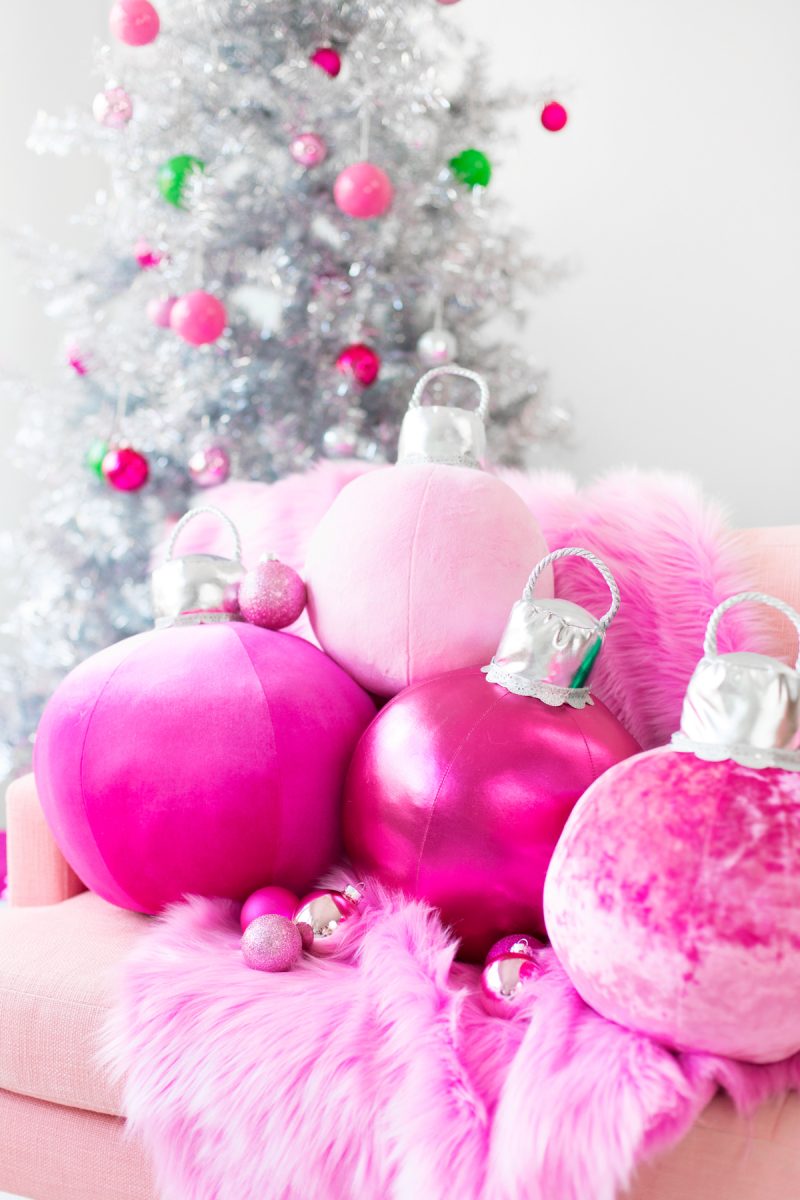 DIY ORNAMENT PILLOWS!!!! Many years ago we made these ornament balloons and they were (and still are!) a huge hit and today we've got a more permanent variety, for your home!!!
These pillows can be made with basic sewing skills, and we used a variety of materials to show you that you could really use any fabric you'd like!! They're a great Christmas project that will quickly turn into heirloom decor that you can pull out each holiday season. And that makes my heart super happy!!!!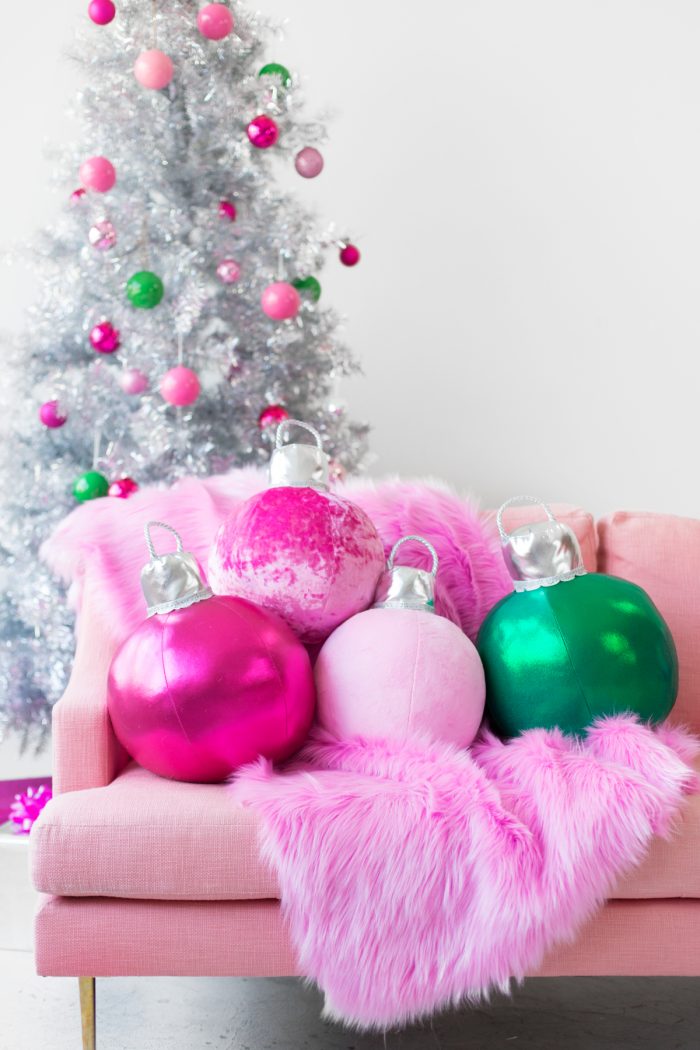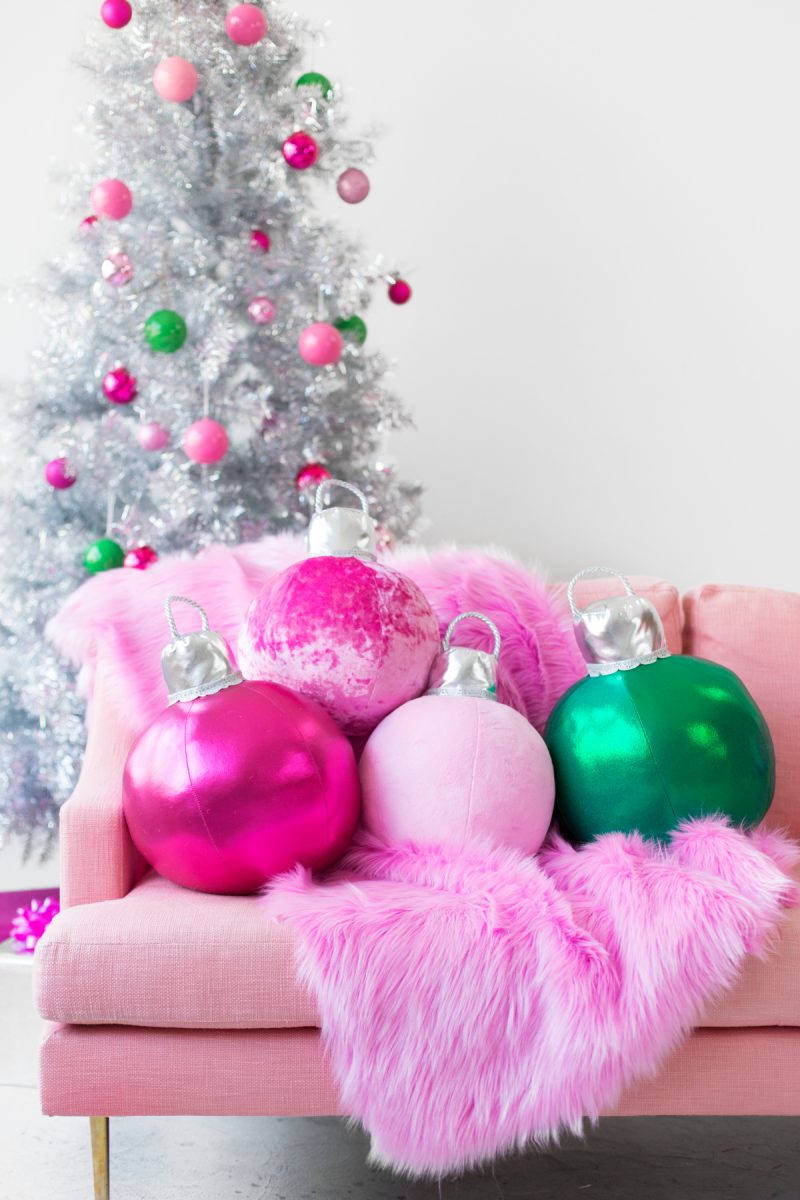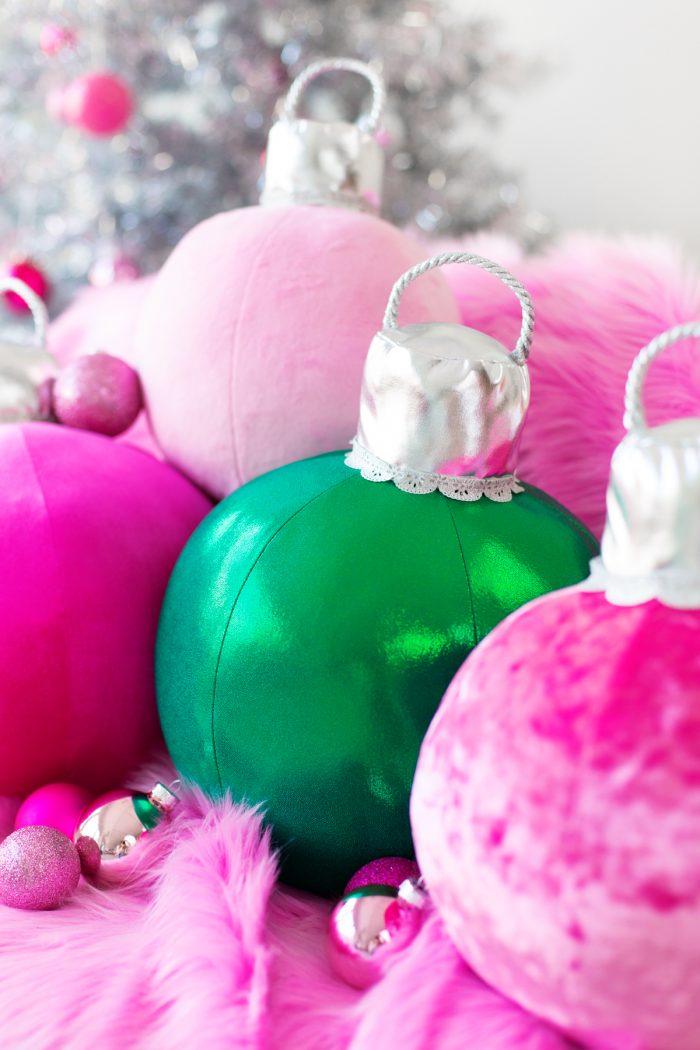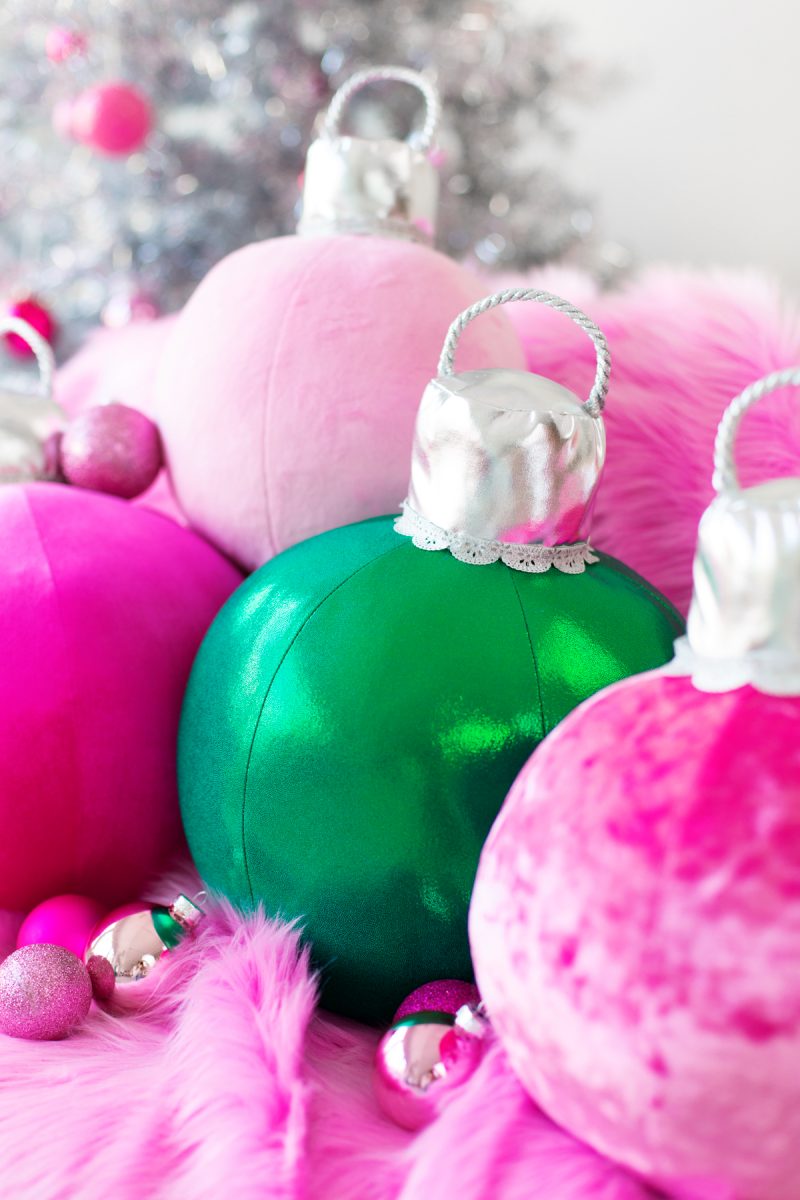 Supplies You'll Need
1/2 Yard Fabric of Choice for Ornament (We used velvet, fleece and lamé. All the fabrics had stretch to them.)
1/4 Yard (or less) Silver or Gold Fabric for Ornament Top (We used lamé)
Fabric Scissors
Pins
Sewing Machine
Needle + Thread
Stuffing
Silver or Gold Trim (Optional, to finish off the top of the ornament)
Silver or Gold Cord
Clear Nail Polish
Hot Glue Gun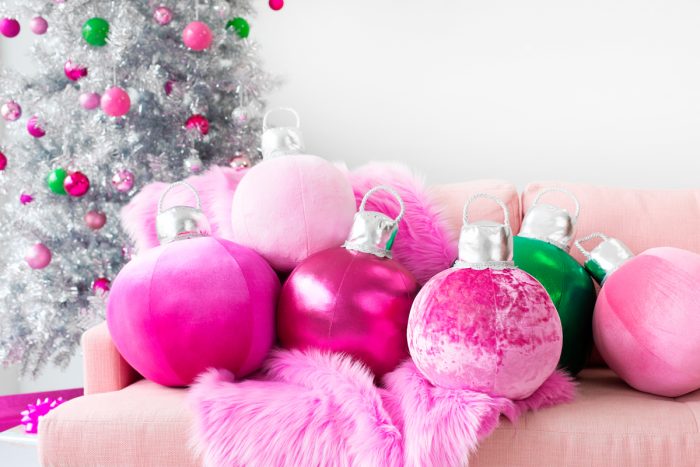 How To Make Ornament Pillows
1. Cut out six of the ornament sections using the pattern out of your fabric (pink in my case). Cut out one circle and one rectangle out of your metallic fabric (silver in my case).
2. With right sides together, stitch together two ornament sections along one curved side.
3. With right sides together again, stitch a third ornament section onto the other edge of the one you just sewed and stitch together.
4. Repeat this, so you'll have two pieces with three sections each.
5. With right sides together, pin the two halves together. Make sure the "points" where all three pieces meet on each are matched up and pin all the way around the circle, leaving about 3-4″ open (for turning). Stitch together.
6. Turn right side out and stuff. Make sure it is super full so the ornament is nice and round.
7. Use a needle and thread to hand-stitch the opening together using a slip stitch.
8. With right sides together, sew the two short ends of the rectangle together, forming a ring.
9. With right sides together again, pin and sew the ring around the circle.
10. Turn right side out and stuff with stuffing.
11. Pin to the top of the ornament. Hand stitch the top onto the ornament using a slip stitch.
12. Cut a piece of cord about 4-5″ long. Immediately dip the ends into clear nail polish to prevent fraying. Let dry.
13. Hot glue or stitch the cord on top of the ornament topper.
14. If finishing with trim, hot glue the trim around the base of the topper.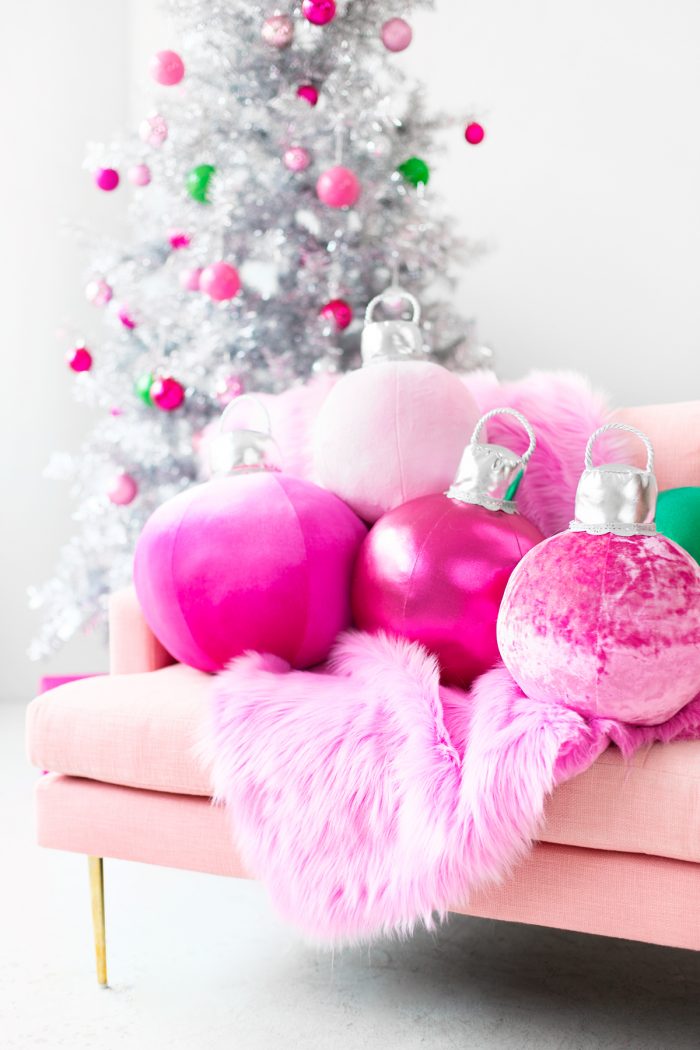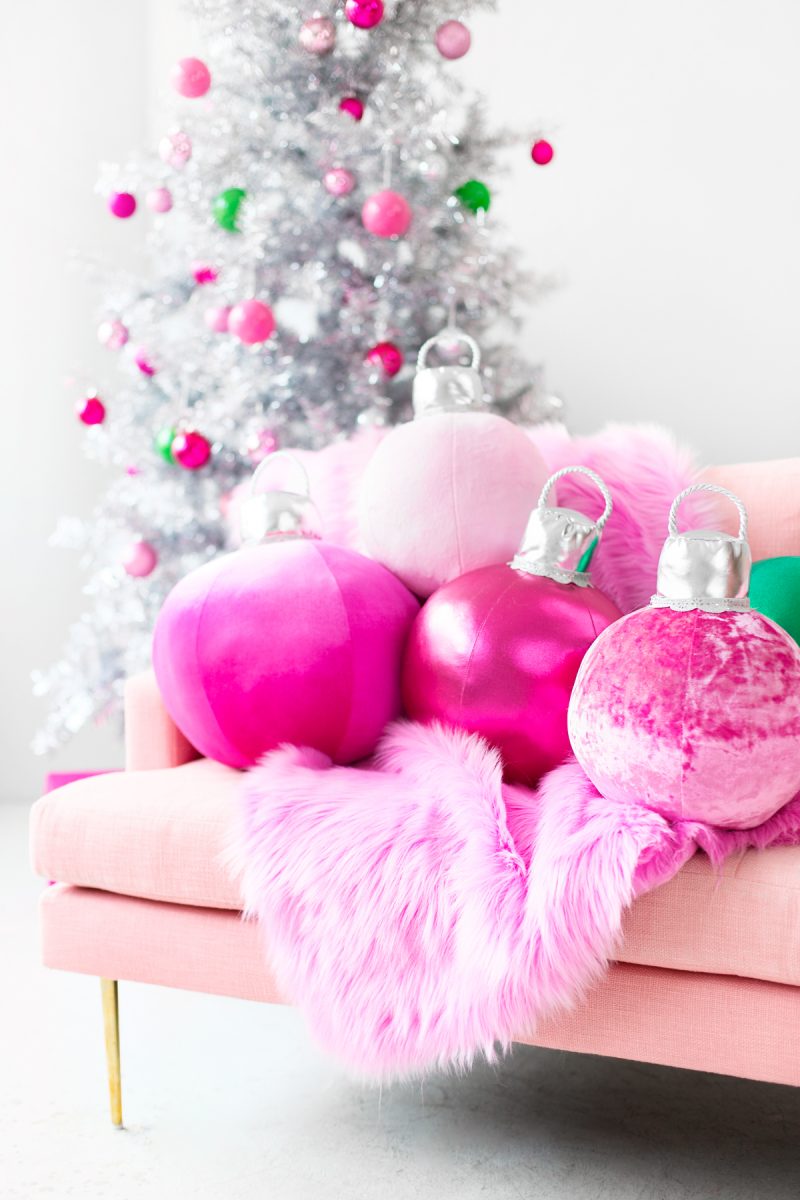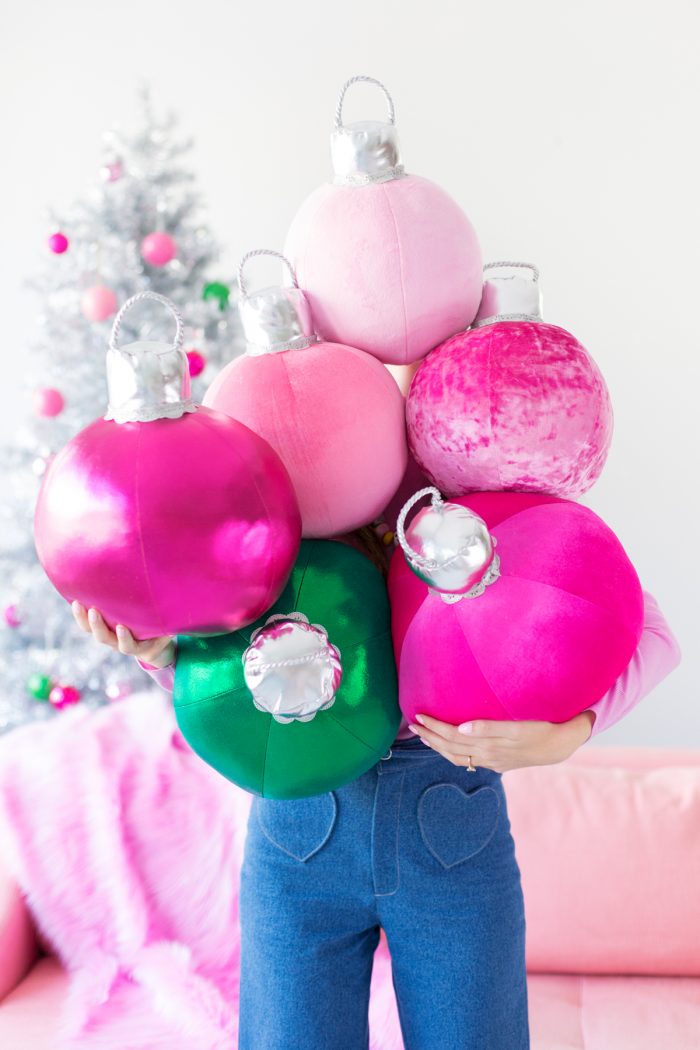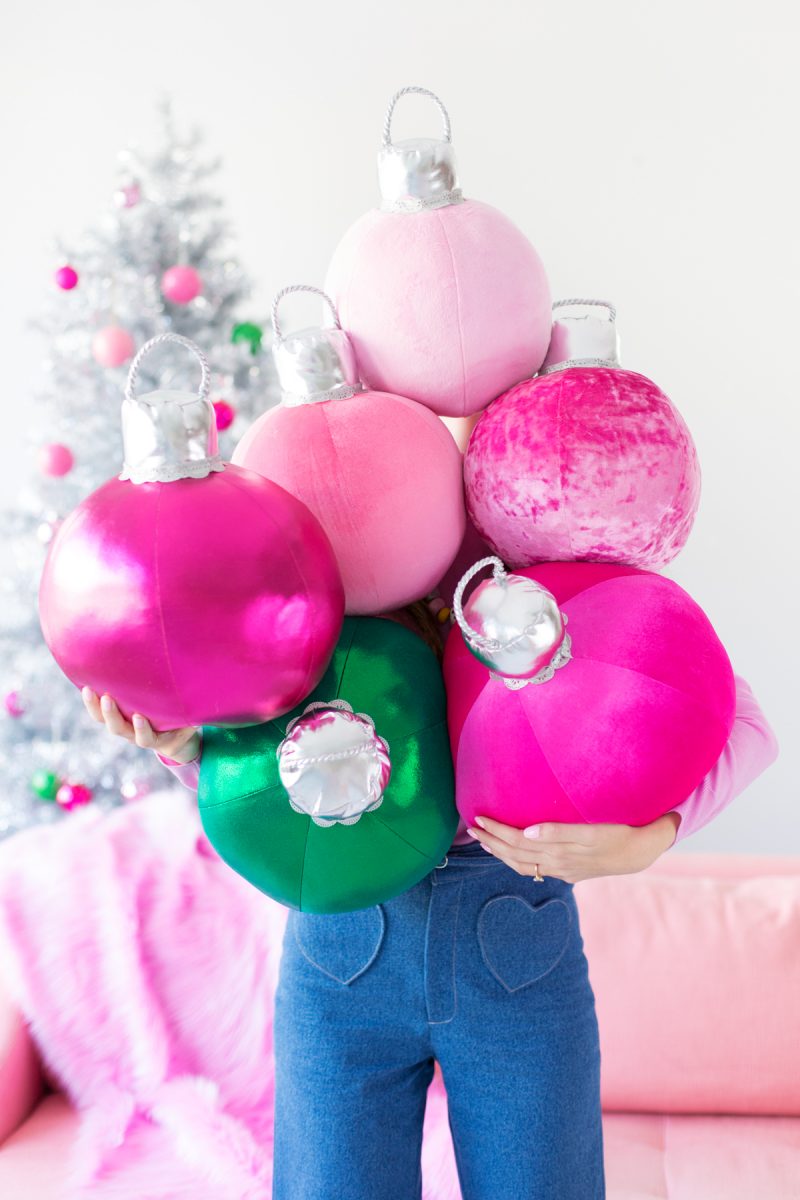 Photos by Jeff Mindell
I think our pillow projects are the most made DIYs we share (I knew you guys were secret sewing-lovers!!!) and I can't wait to see your versions of these!! Be sure to tag me + share with #troopstudiodiy so I can check 'em out!!!!
p.s. Ornament donut holes!