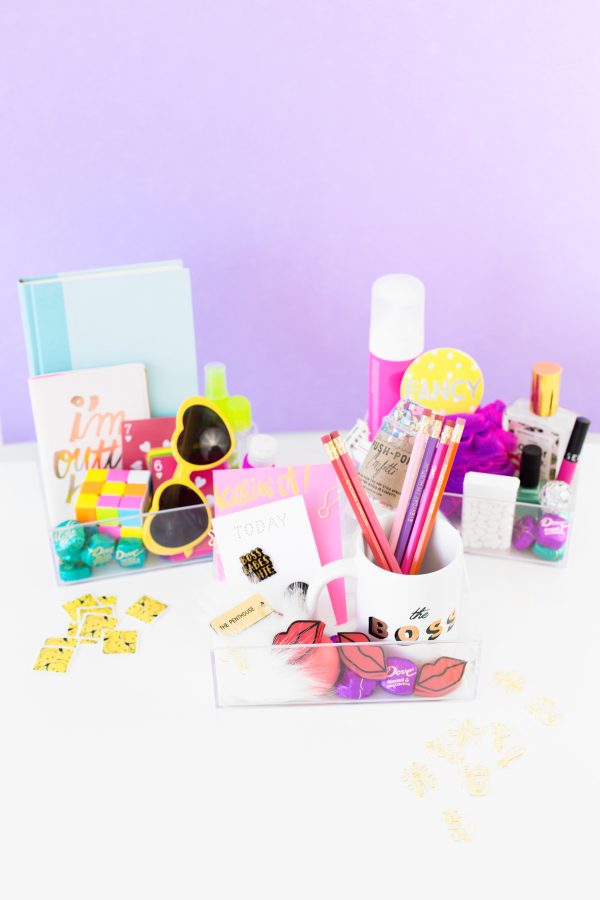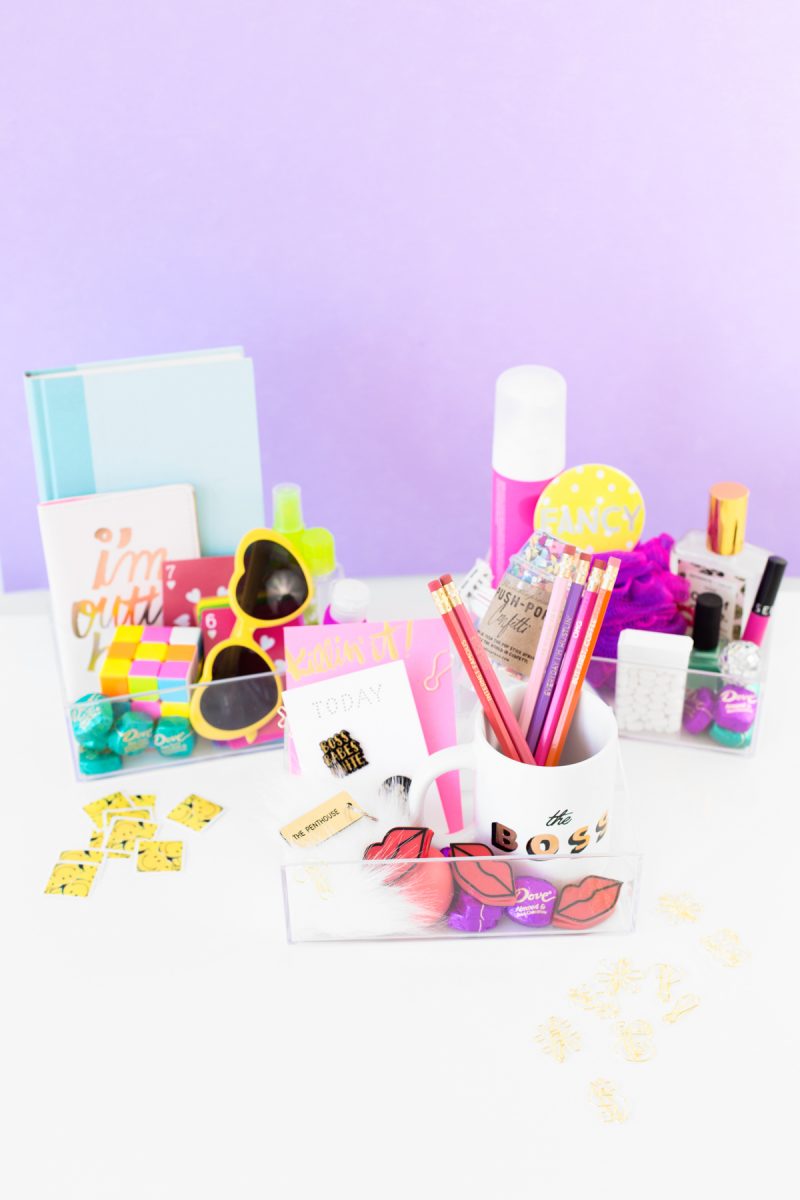 I am a HUGE proponent of the care package. To me, there is nothing that shows you care more than putting together a bunch of cute little gifts for a friend. Most of the time, care packages are sent for occasions like recovering from an illness or break up but we really like to celebrate and show we care during the HAPPY moments too! So we put together three happy, happy care packages with our partners at DOVE® Chocolate that you can send your gal pals when something GOOD happens, like a big move (ok maybe you're sad about that.. but they probably aren't!), a promotion, or a first date! Here's a few ideas for making a happy event even better for your besties!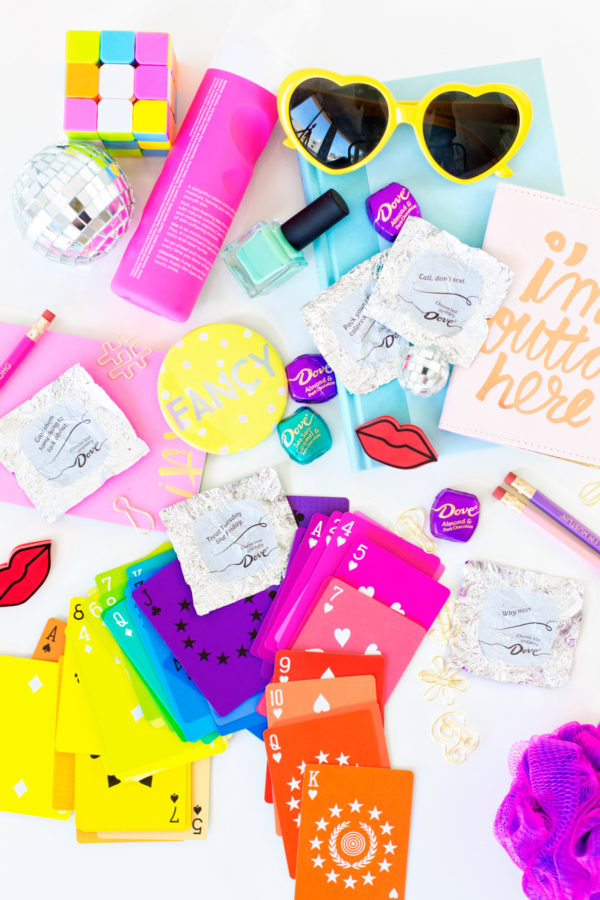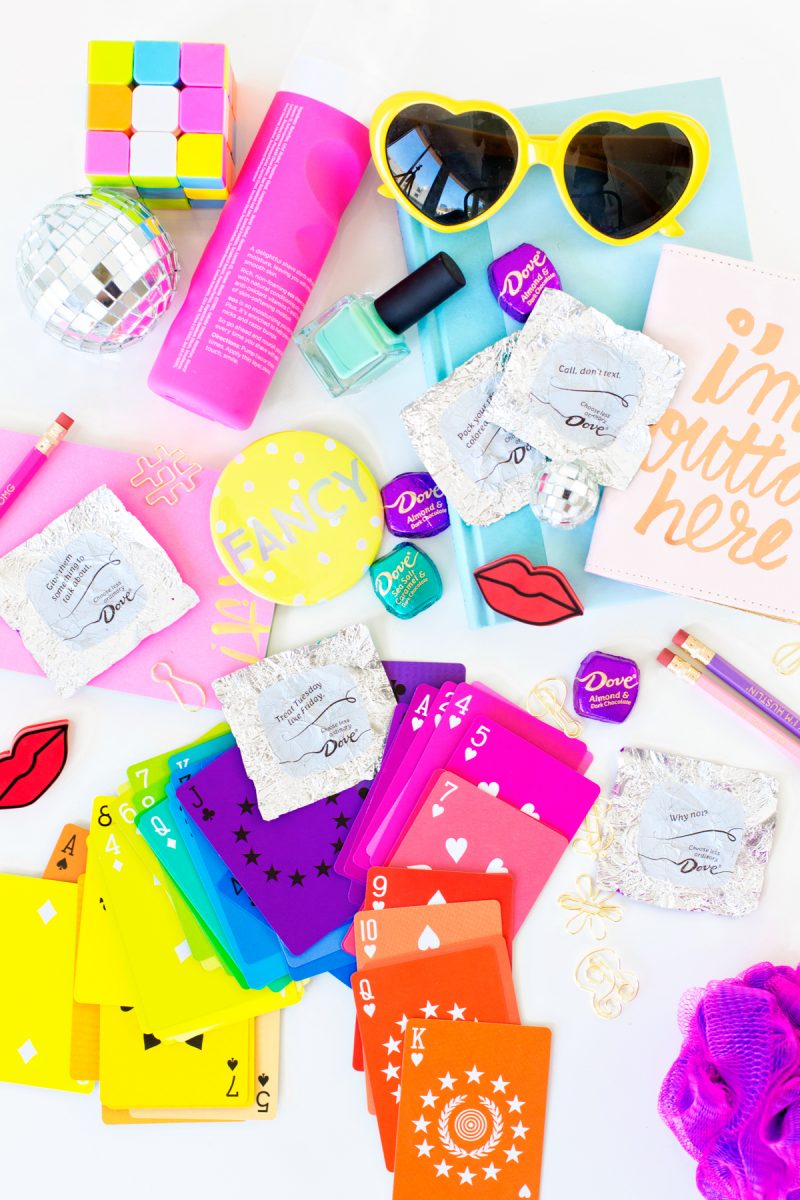 Dove was the perfect partner for this because, well, first of all… every care package obviously needs chocolate. And second of all, inside DOVE PROMISES there's a cute little message like "Treat Tuesday like Friday" or "Kiss and tell"! They fit perfectly with the sentiment of sending a little encouragement to your pals. Plus, there is nothing like chocolate with a surprise inside! We picked Almond + Dark Chocolate and Sea Salt Caramel + Dark Chocolate for these baskets!
The First Date
Get your BFF ready for a big date night with all the essentials! Here's what we included in ours:
Lip Gloss | Compact Mirror | Perfume | Nail Polish | Mints | Loofah | Shaving Cream | Razor | DOVE PROMISES Chocolates | Disco Balls (Just for fun!) | Acrylic Tray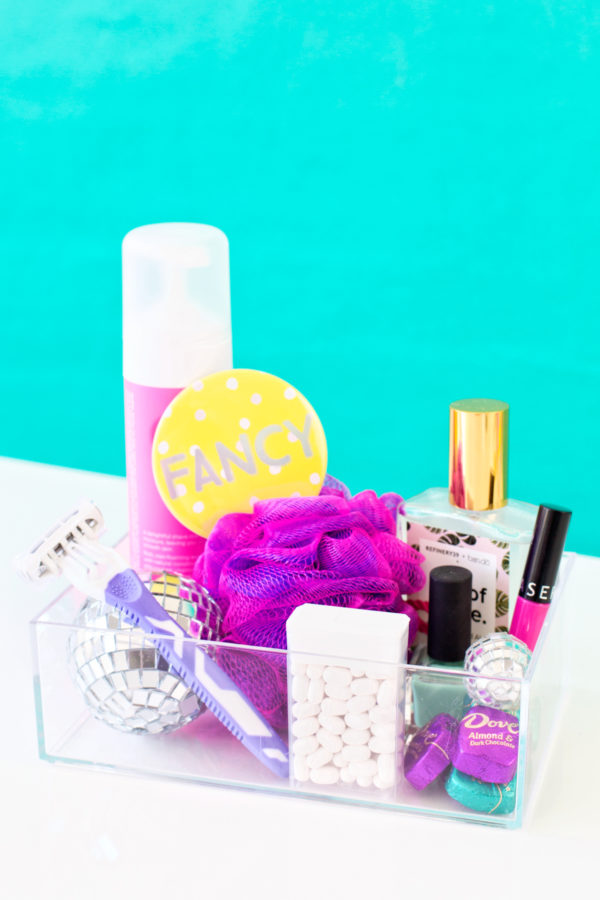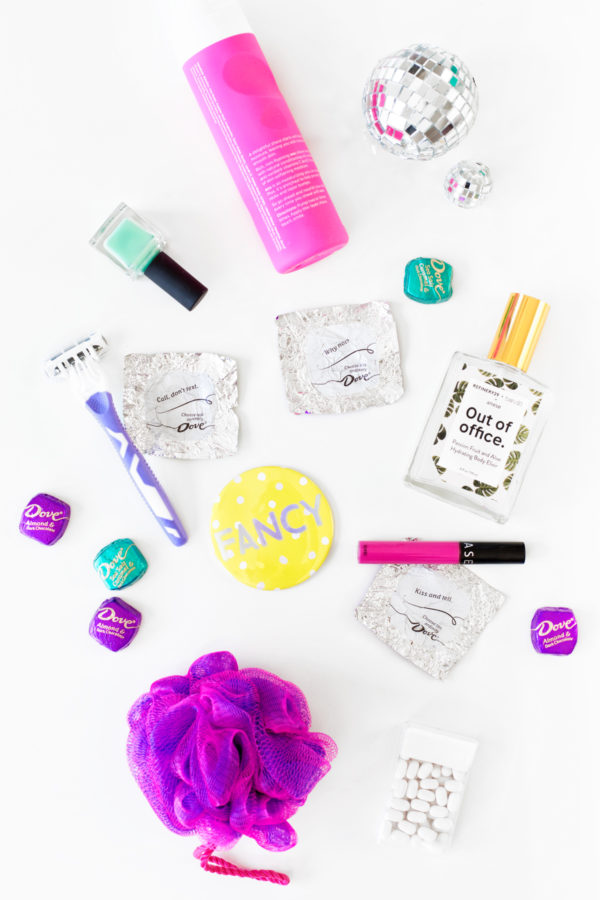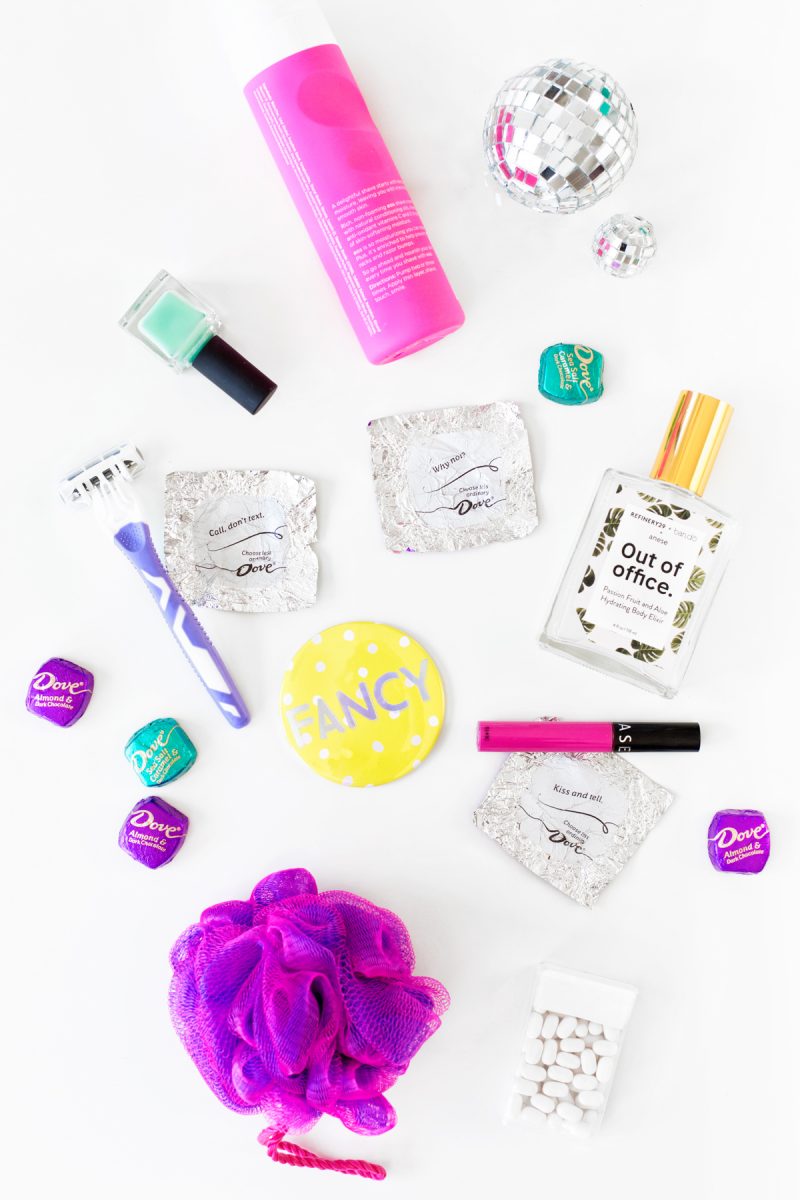 Bon Voyage!
Maybe your bestie is headed away to college, or abroad for a semester, or moving somewhere for a new job, here's what she needs for her travels:
Book | Passport Cover | Sunnies | Playing Cards | Colorblock Cube | Stamps | Hand Sanitzer | Travel Toiletry Bottles | DOVE PROMISES Chocolates (For the plane ride, duh!) | Acrylic Tray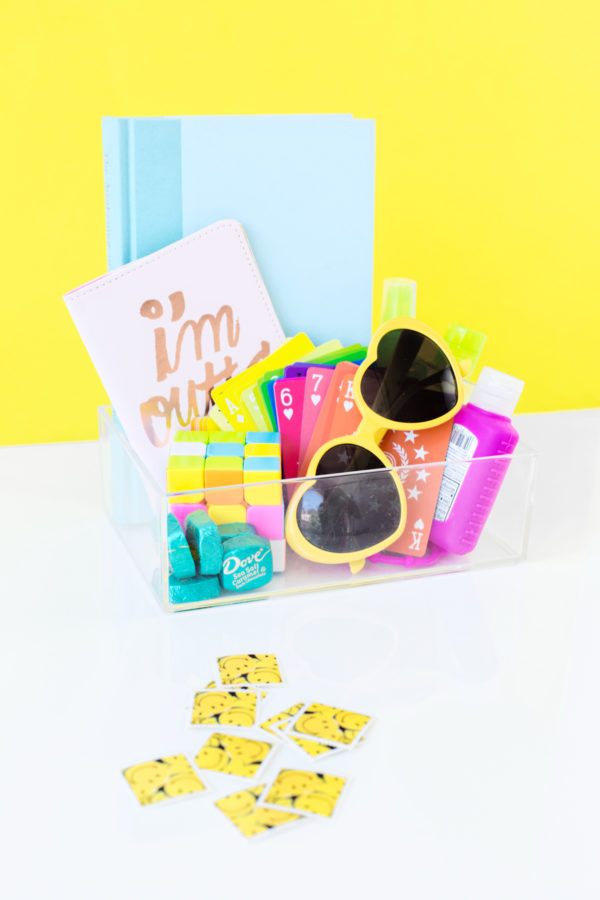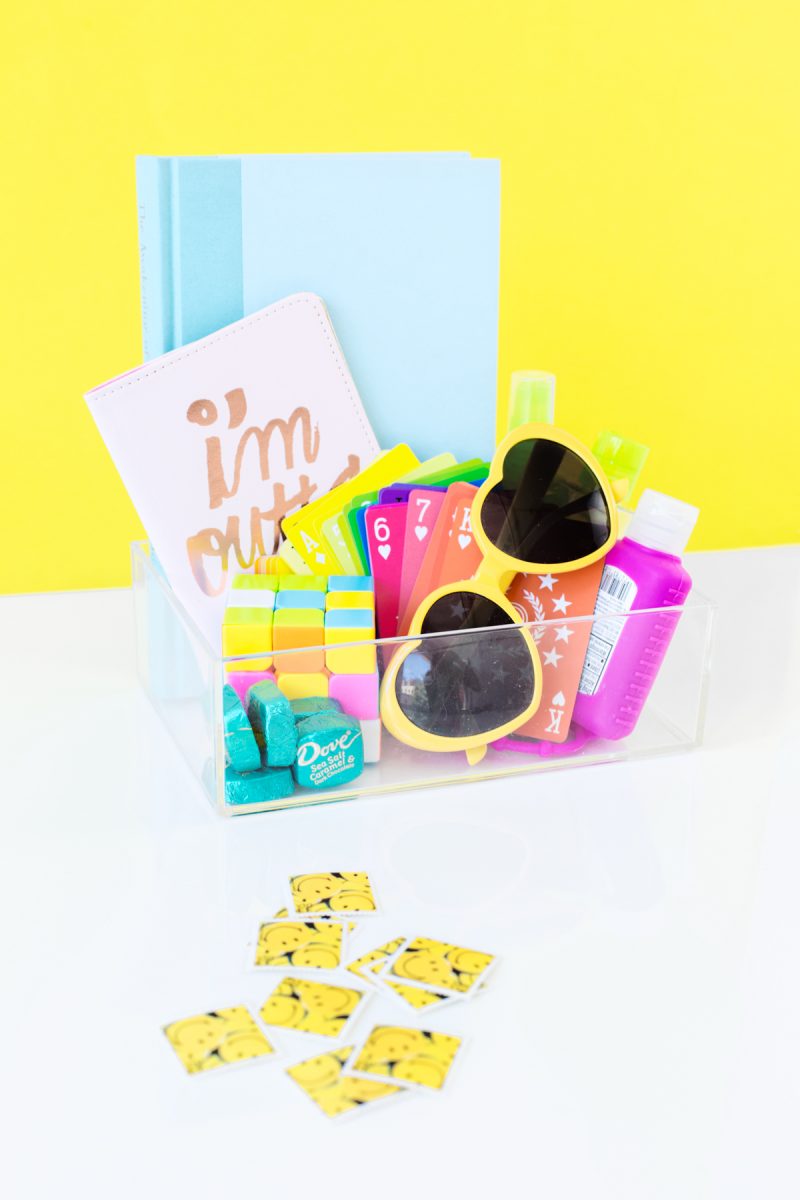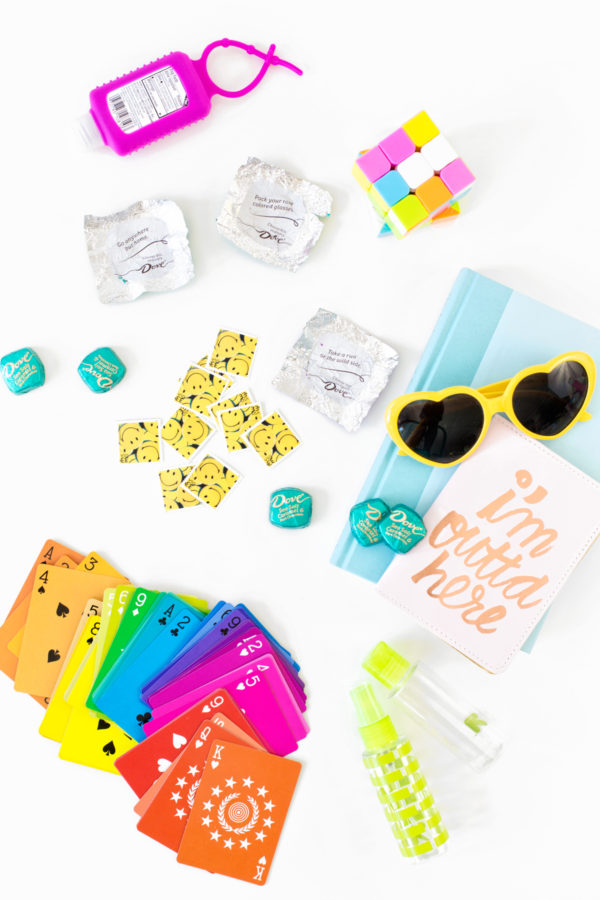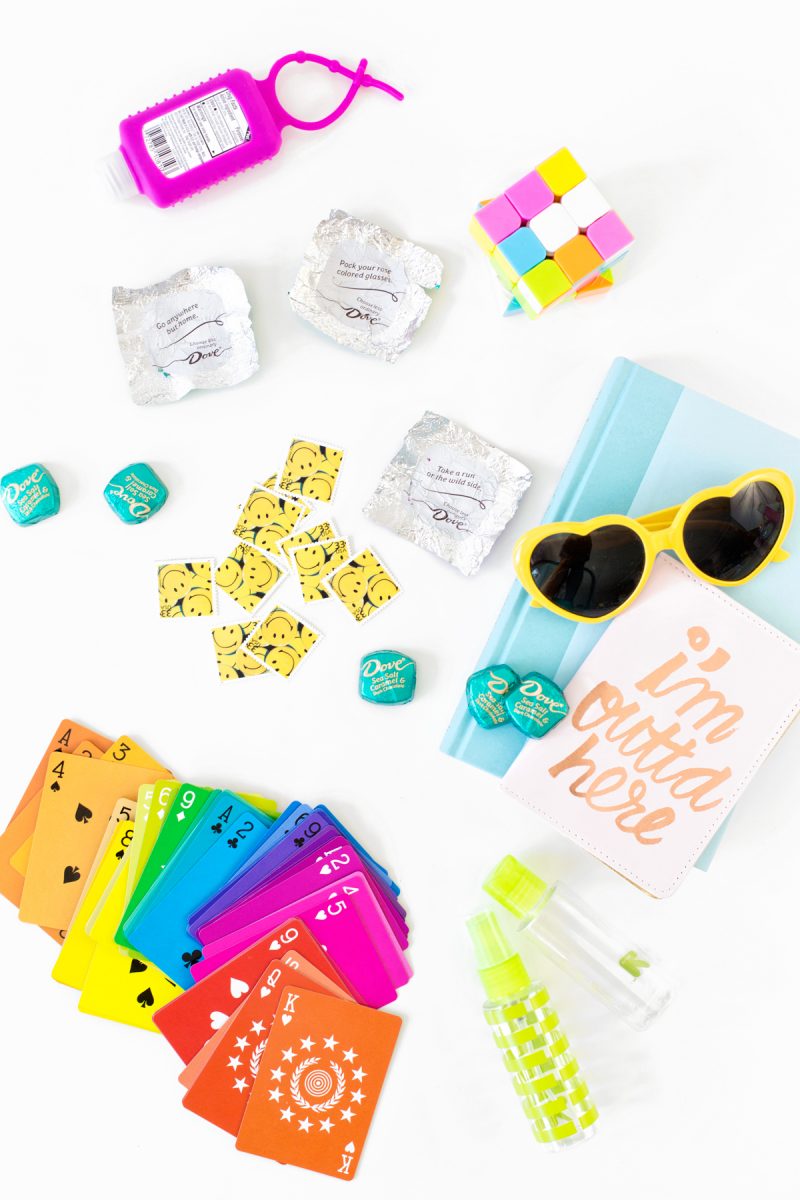 You Go Girl!
Maybe your BFF got a new job or a big promotion, or maybe she's just killin' it at that work life and deserves a little somethin' somethin', here's what she needs:
Boss Mug | Confetti Popper | DOVE PROMISES Chocolates | Note Pad | Boss Pin | Pencils | Paper Clips | Penthouse Keychain | Lip Balm | Acrylic Tray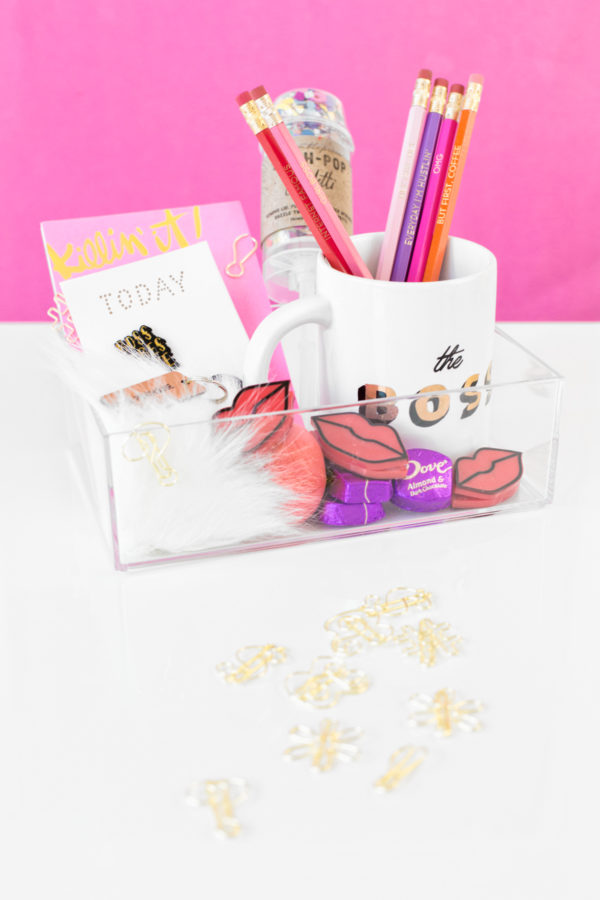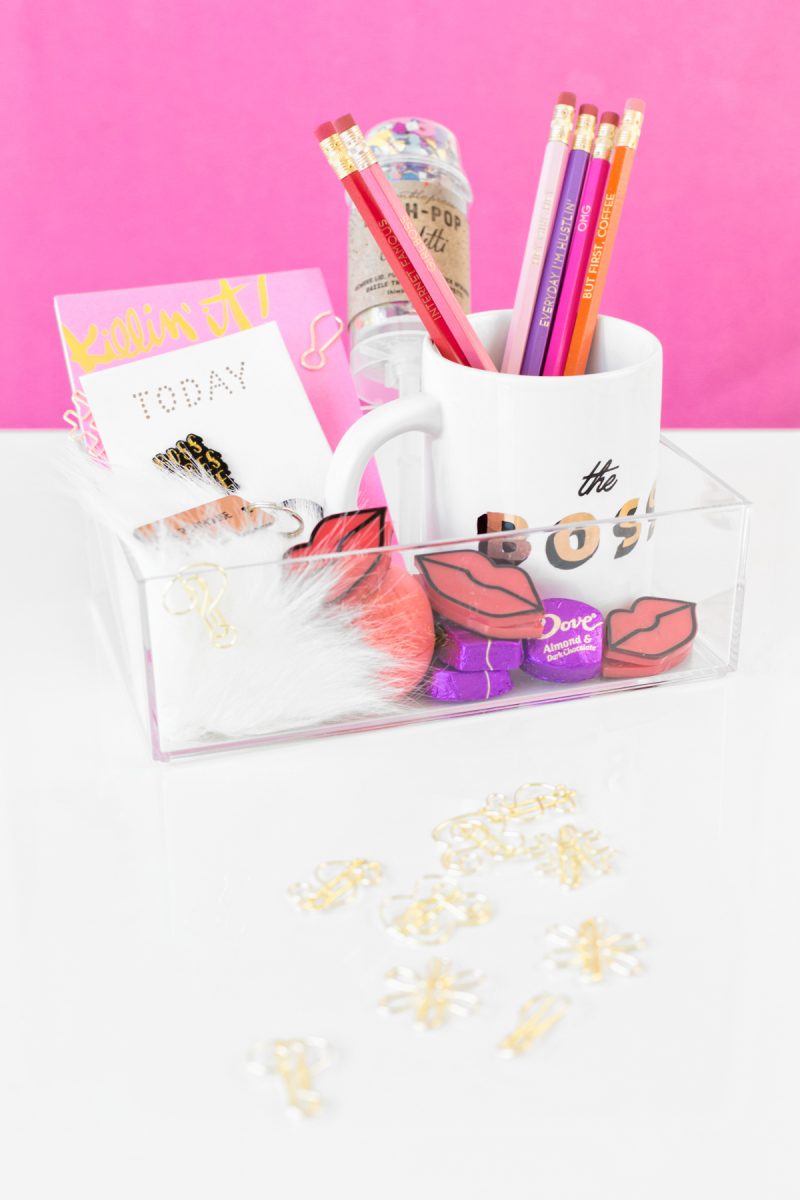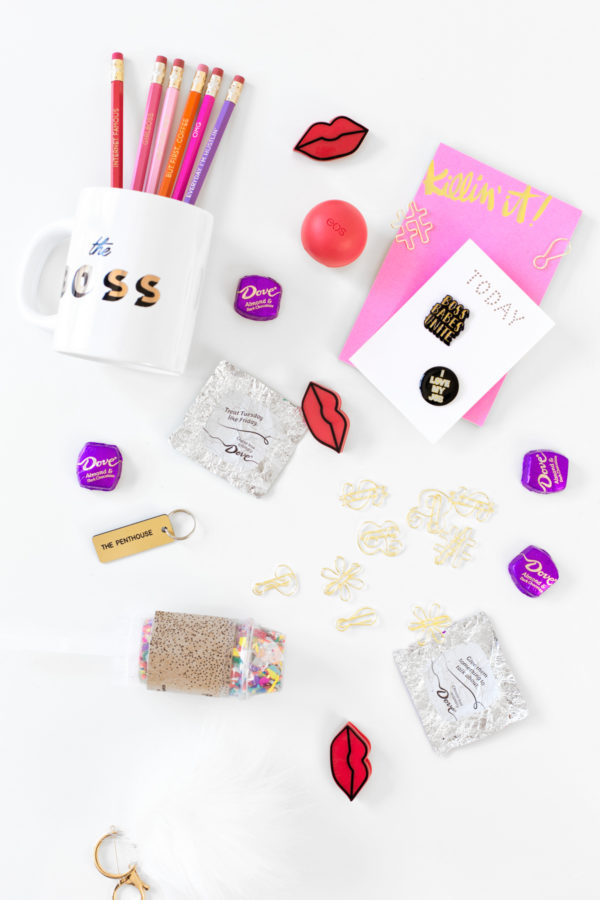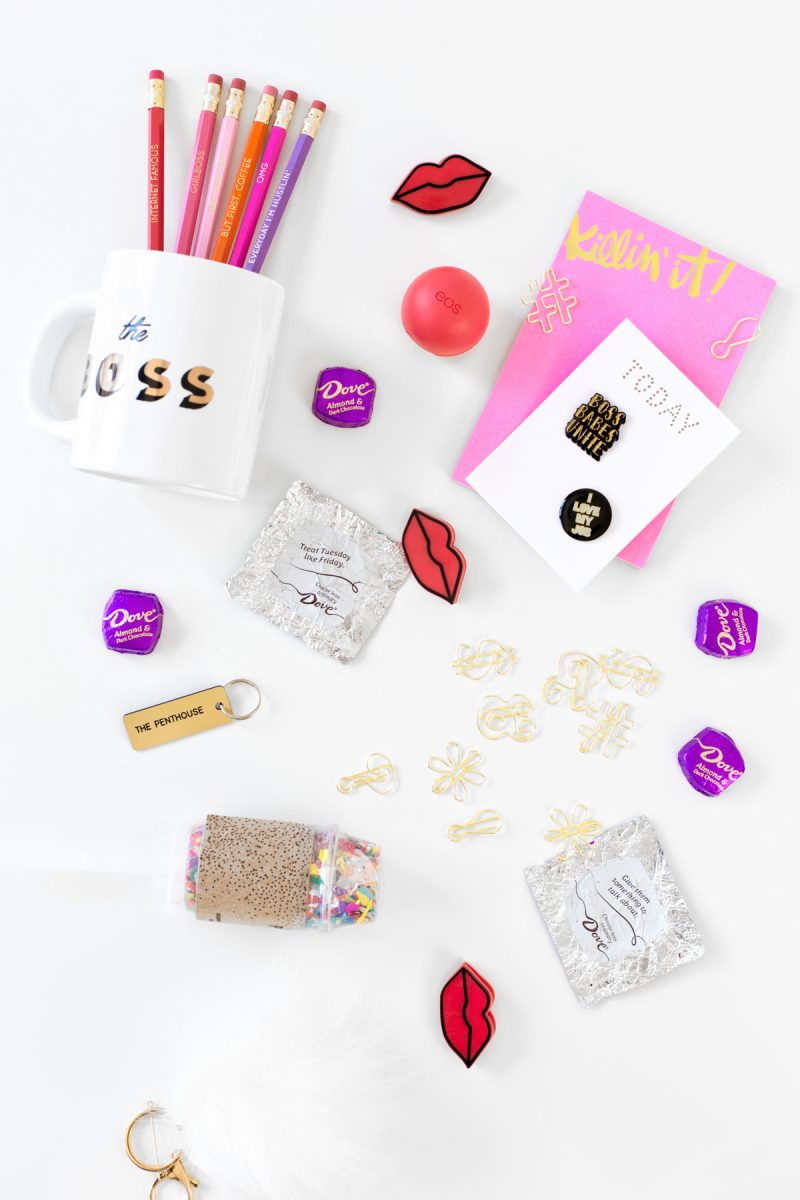 Photos by Jeff Mindell
Have you ever sent (or received) a fun care package!? What was in it!?
This post was created in partnership with DOVE® Chocolate. Find more recipes on DOVE's Pinterest! All content and opinions are that of my own! Thank you for supporting the sponsors that keep the Studio DIY party going! Read more about my editorial policies here.