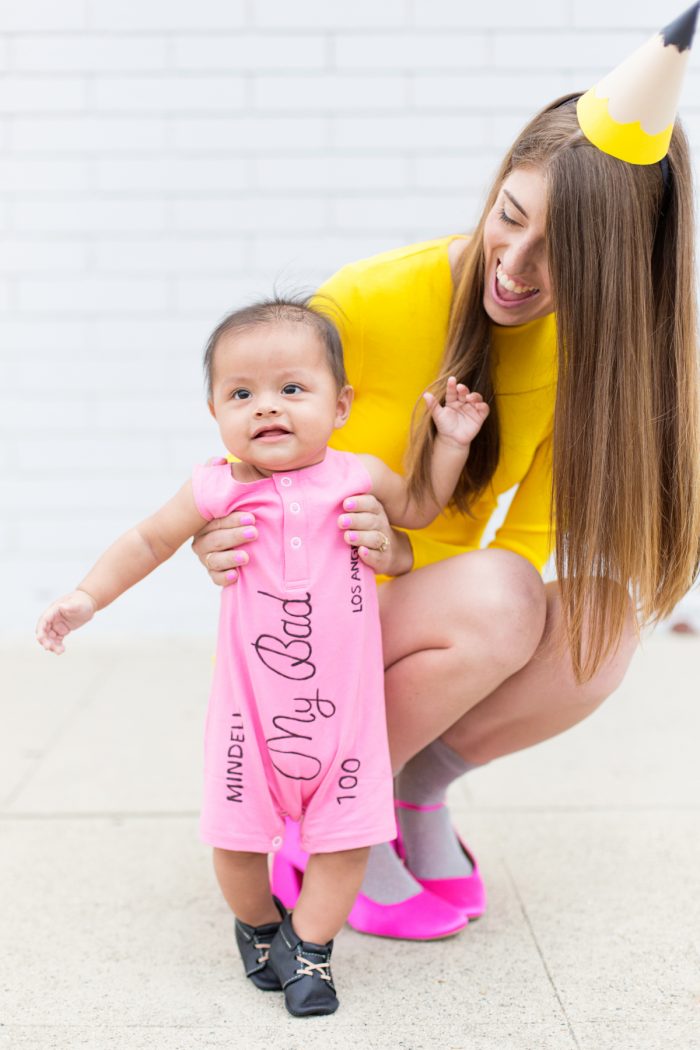 School supplies make an adorable theme for a family or teacher halloween costume! A pencil costume, eraser costume and notebook costume paired together is both simple and unique.
The DIY pencil costume is perfect if you have a yellow dress and are in a pinch, it's SO easy to throw together and turn a pink onesie or jumpsuit into the cutest little eraser with just a fabric marker!!! And the notebook costume is just as quick to put together. Last minute costume idea, for the win!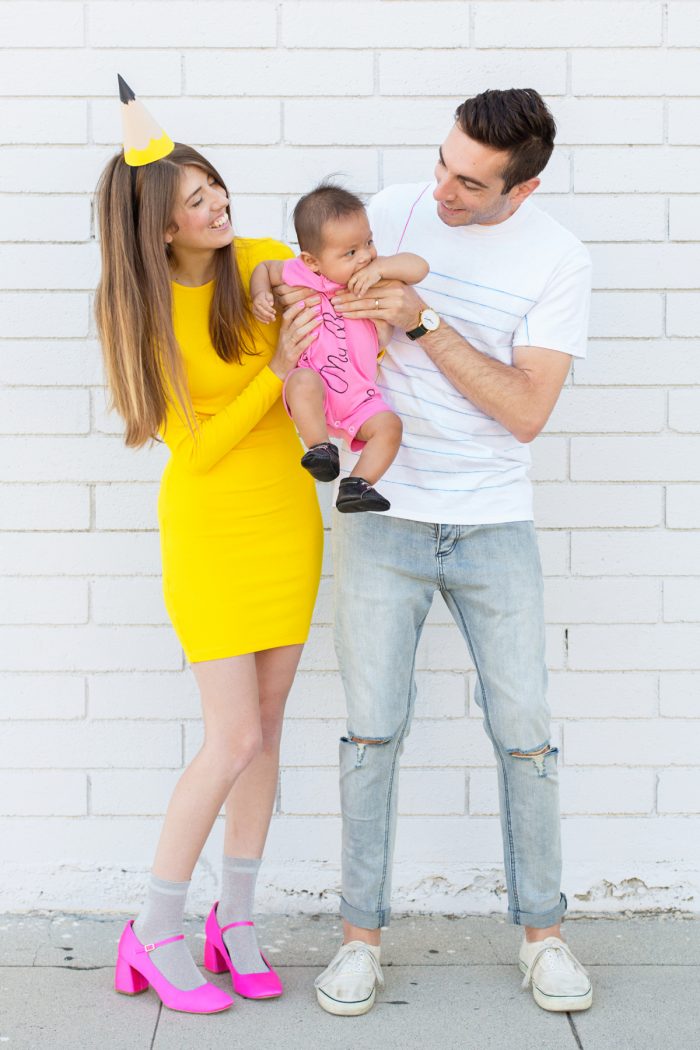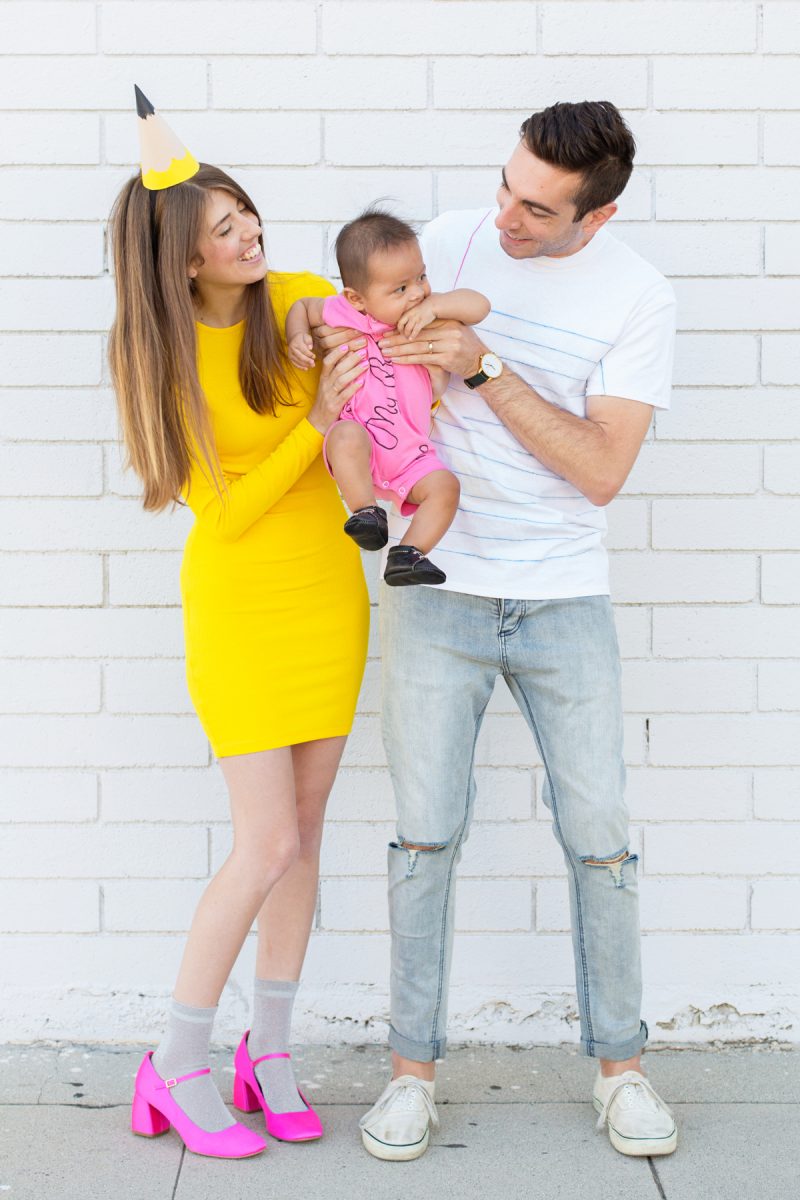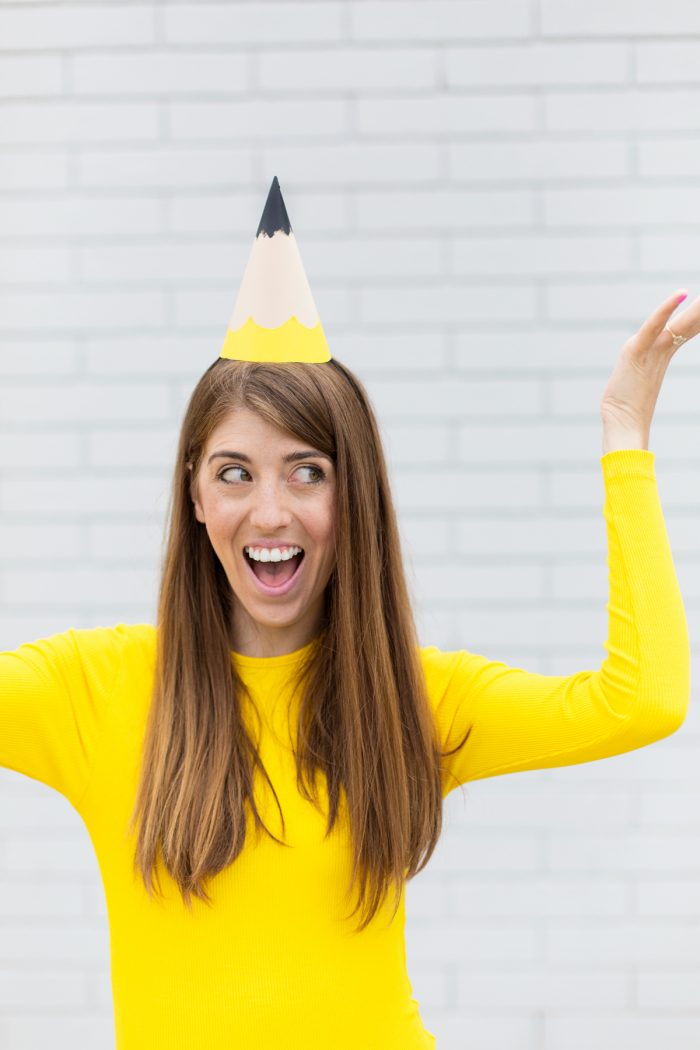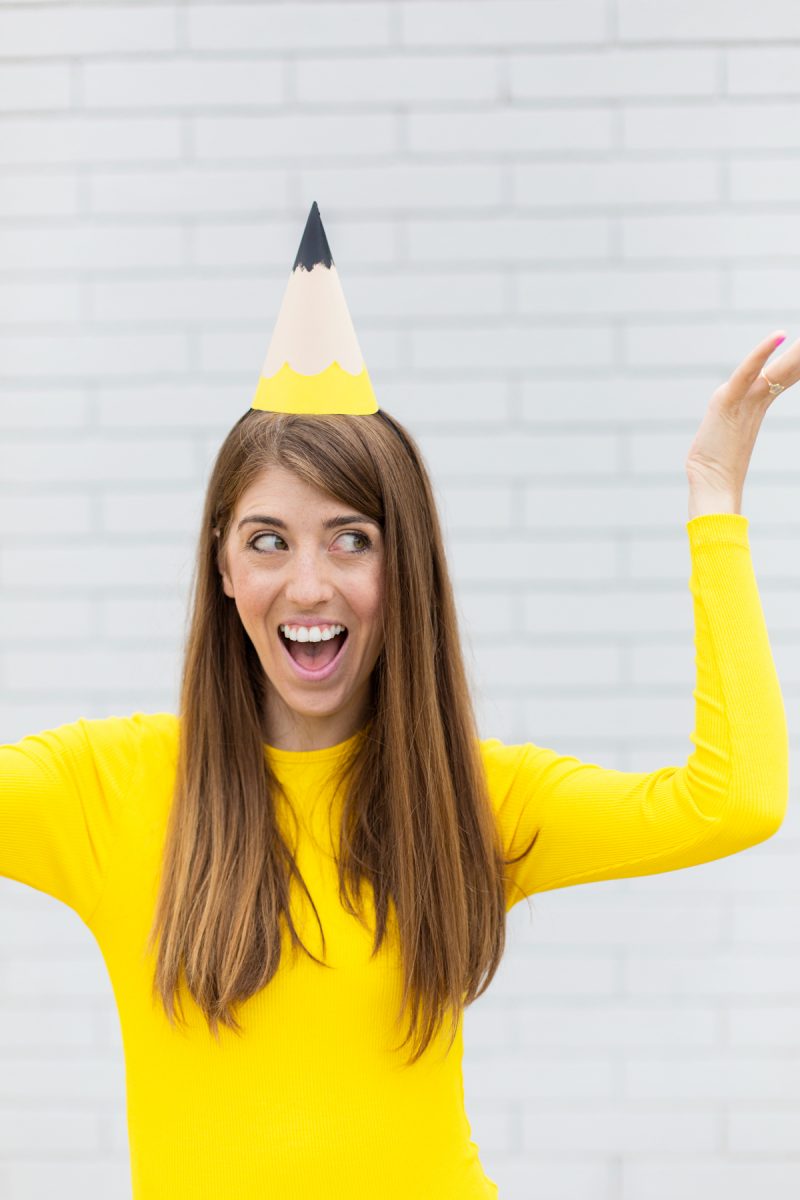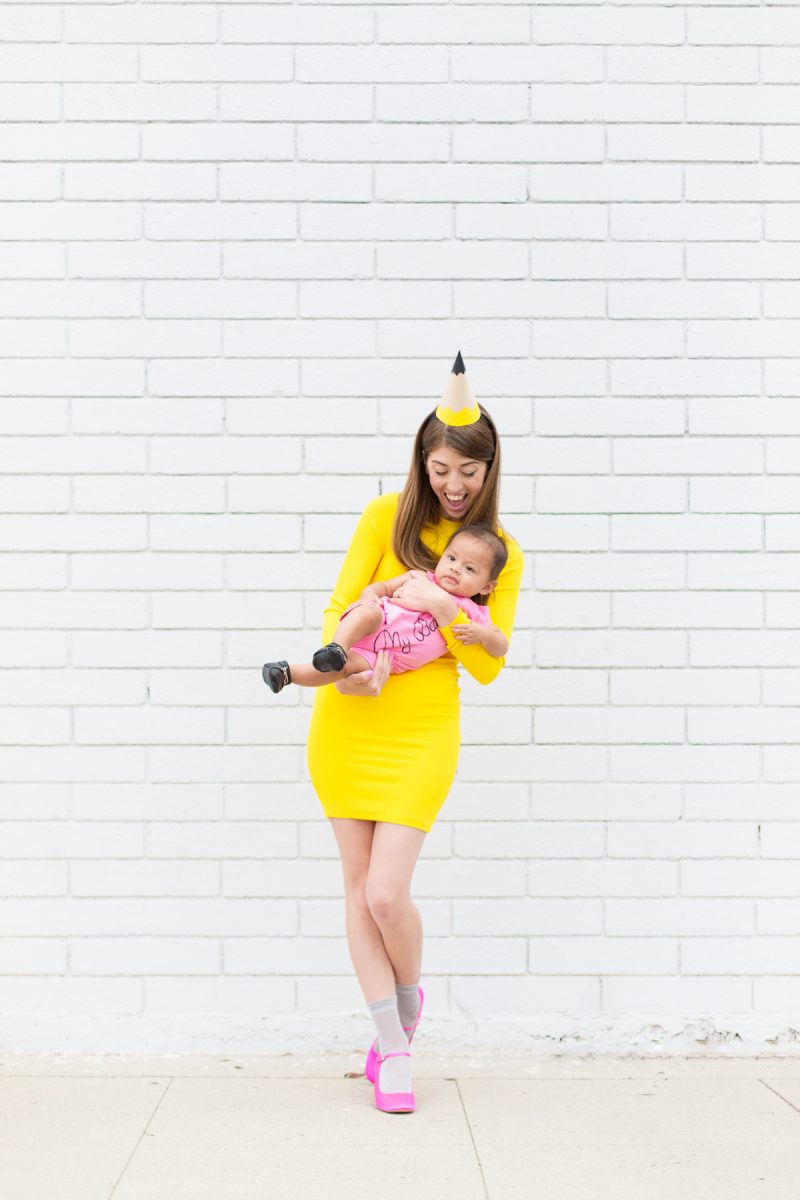 Supplies Needed
For the pencil:
For the eraser:
For the Notebook:
Step-by-Step Pencil Costume Tutorial
A yellow dress and a few accessories are easily turned into a pencil costume!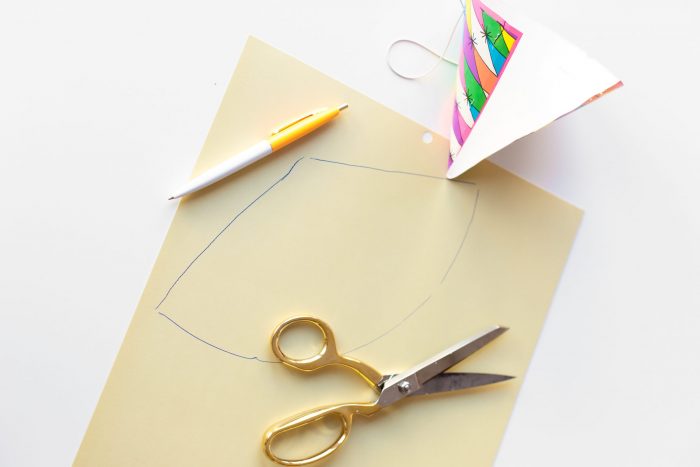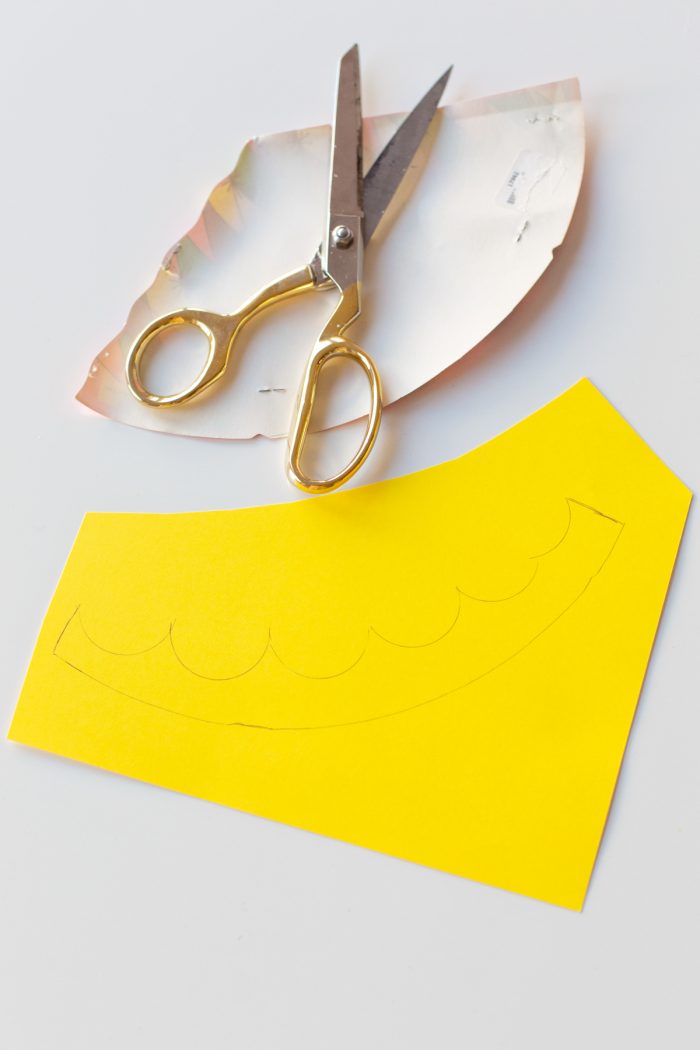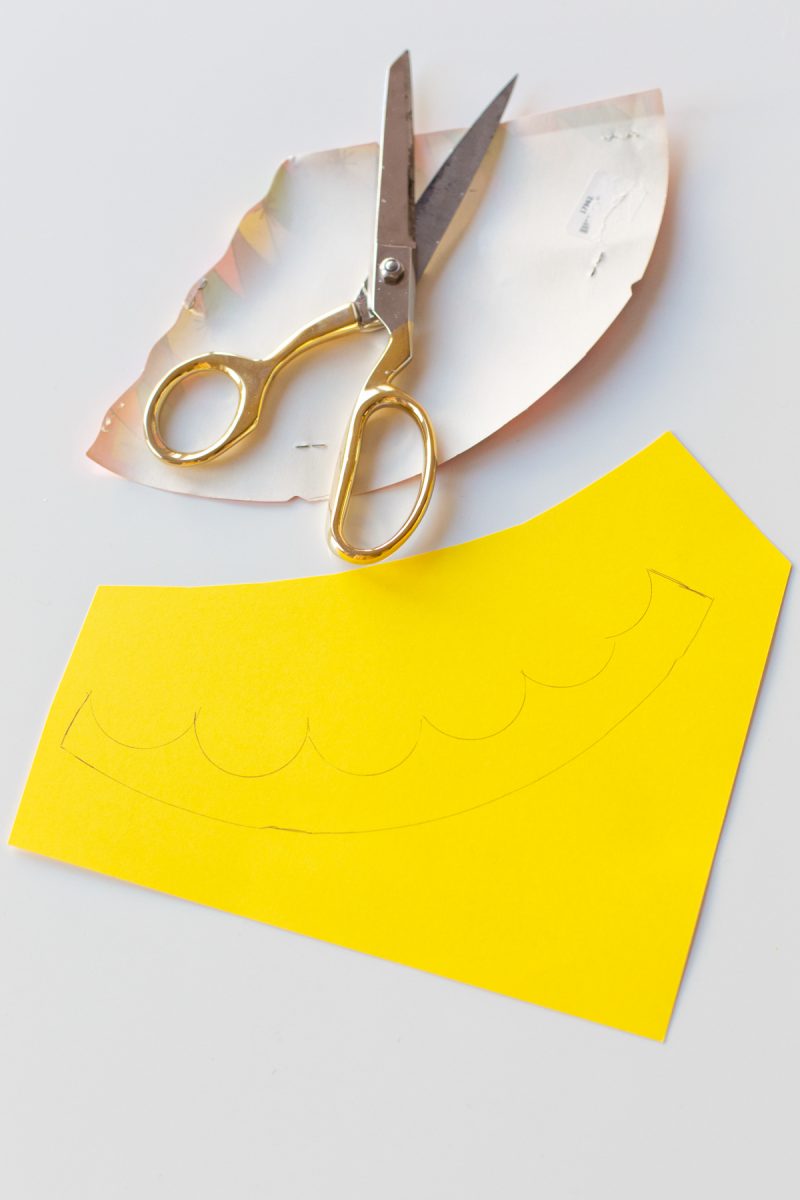 Use an old party hat as a template and cut the shape out of the tan cardstock.
Then use the template again on the yellow cardstock but you'll only need about the bottom two inches this time. Cut out the strip and then cut a reverse scallop pattern into it.
Glue the yellow piece on top of the tan party hat and then color the top 1-2 inches of the hat with a black marker (to be the point).
Glue or tape the hat together to form that cone shape. Then either poke a hole in each side of the hat and slip ribbon or elastic through it, or hot glue it to the inside of the hat.
Pair with a yellow dress, silver socks and pink shoes!
Step-by-Step Eraser Tutorial
Any pink onesie or jumpsuit can be transformed into a classic pink eraser with just a marker!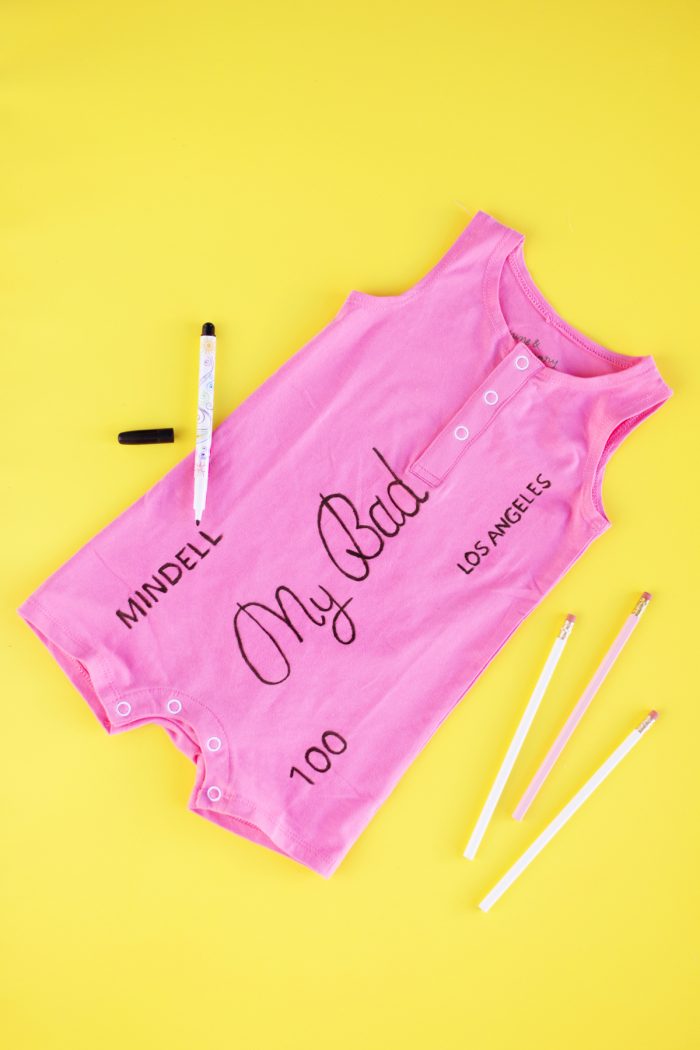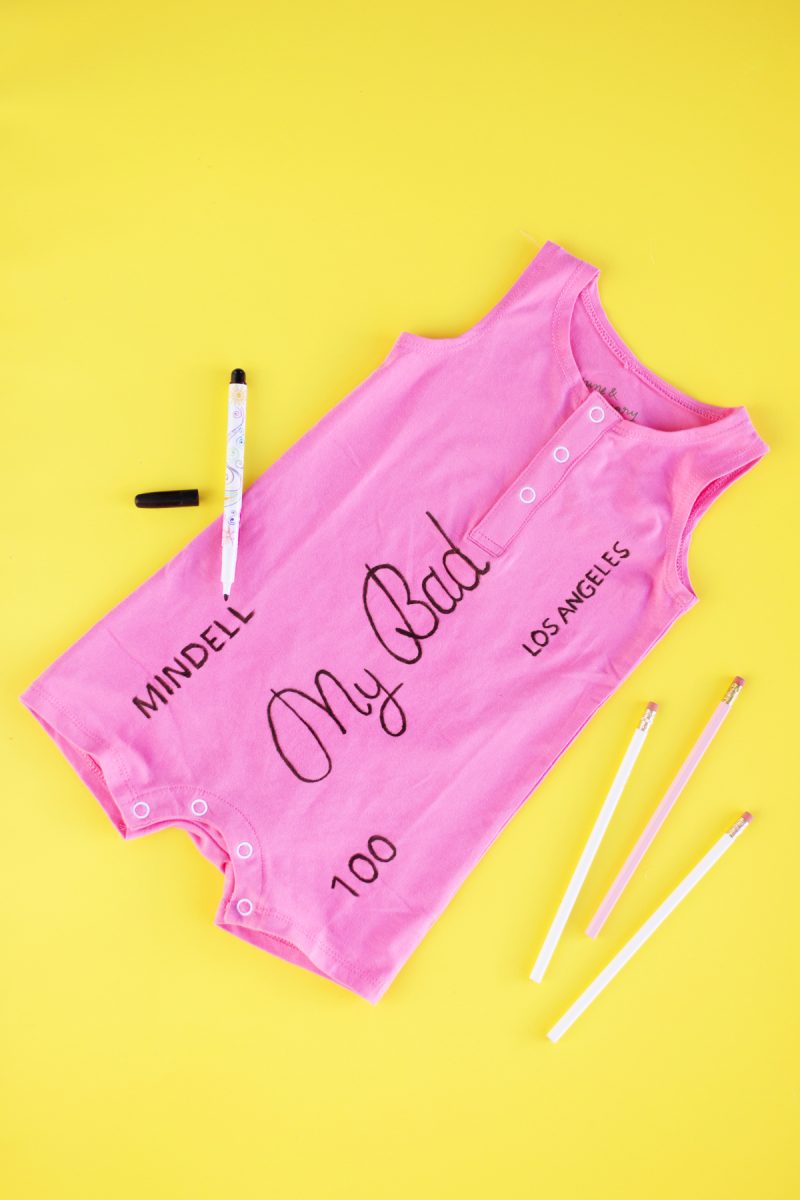 Lay the onesie on a flat surface (you can even put a cardboard square inside of it to keep it's shape while you're writing) and then figure out where you want the first and last letters of "My Bad" to be. From there I just went for it! It helps to "mime" writing it a few times first so you have an idea of how big to make each letter.
Then add your name, the city you live in (or whatever you want it to say!) and the number "100" just like a real eraser! I just freehanded these as well.
Let dry, and pair with black moccasins or shoes!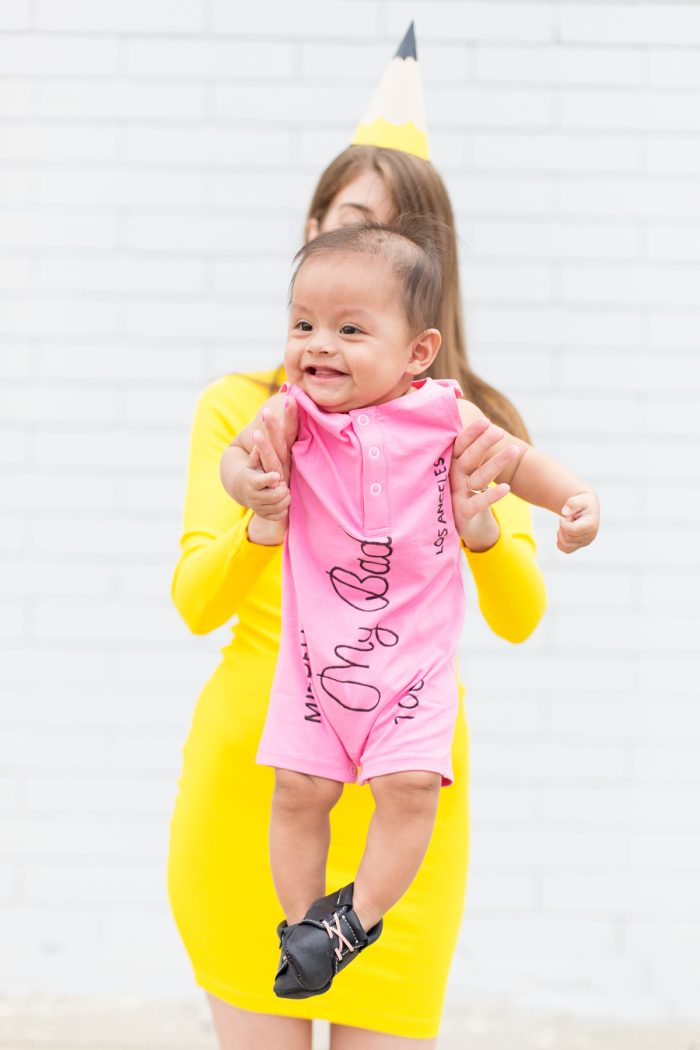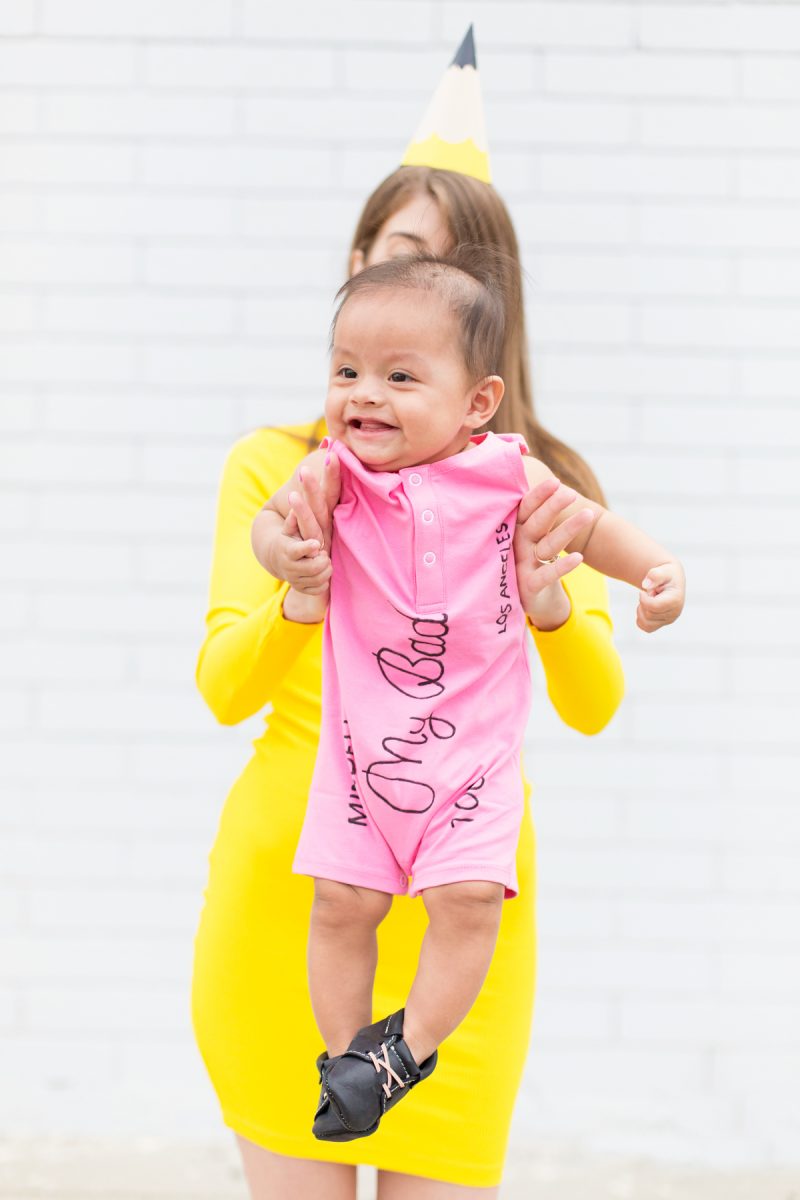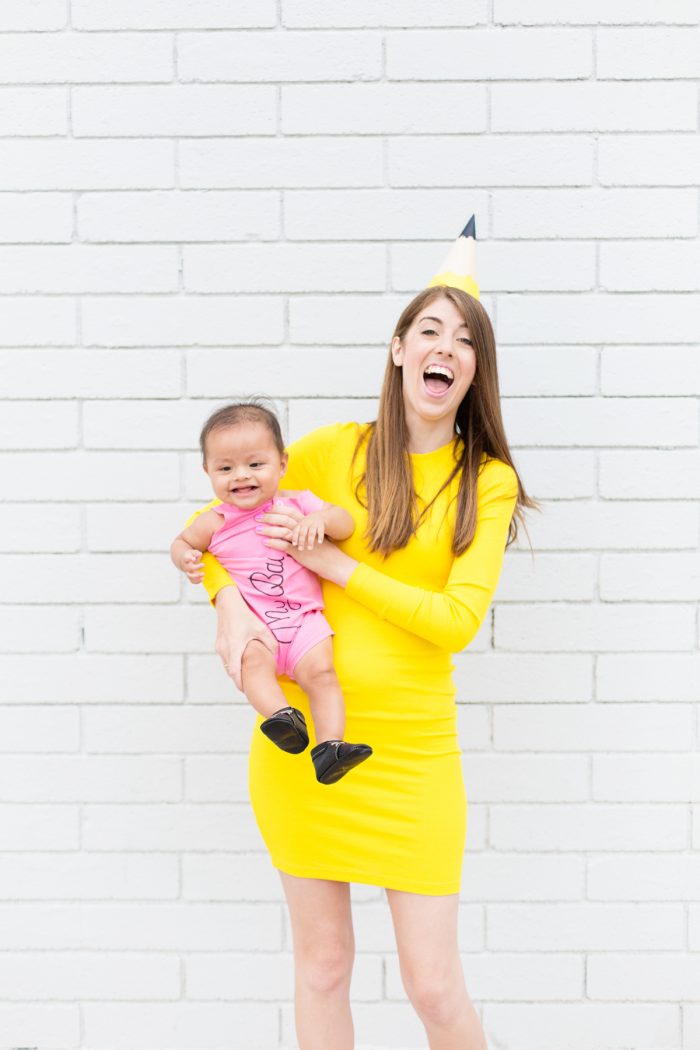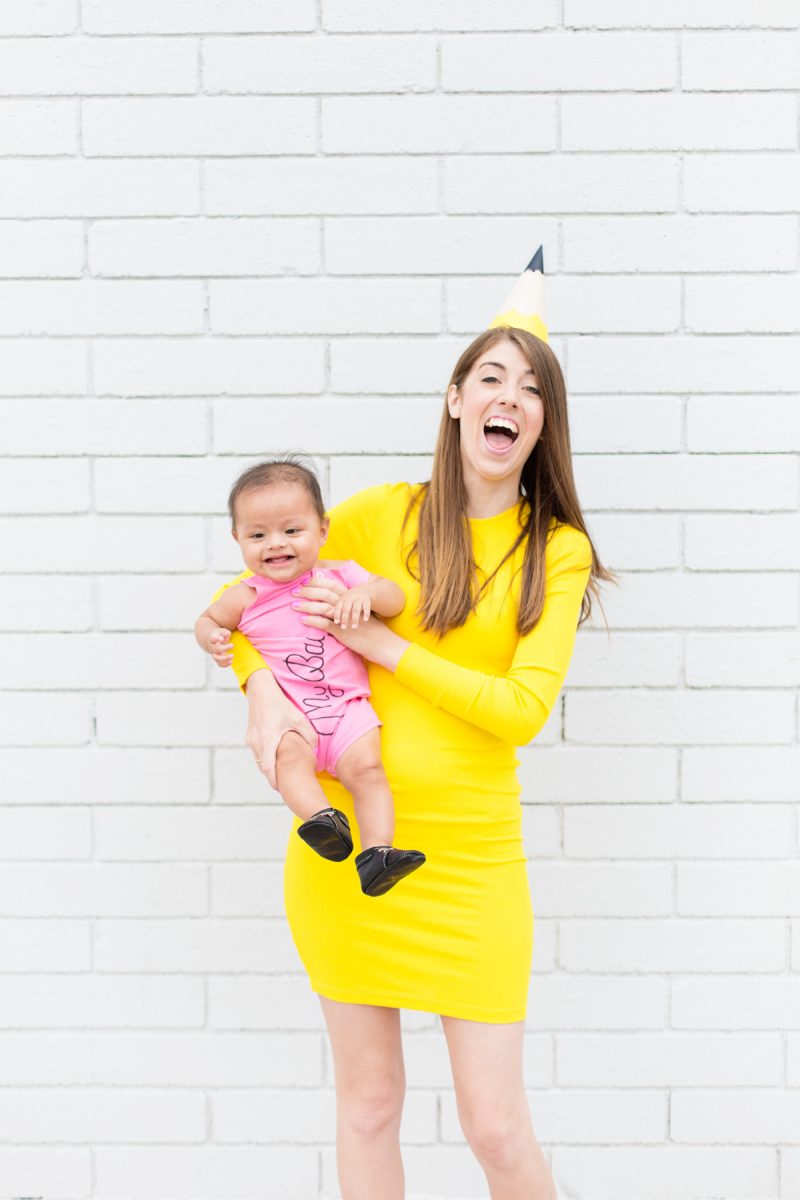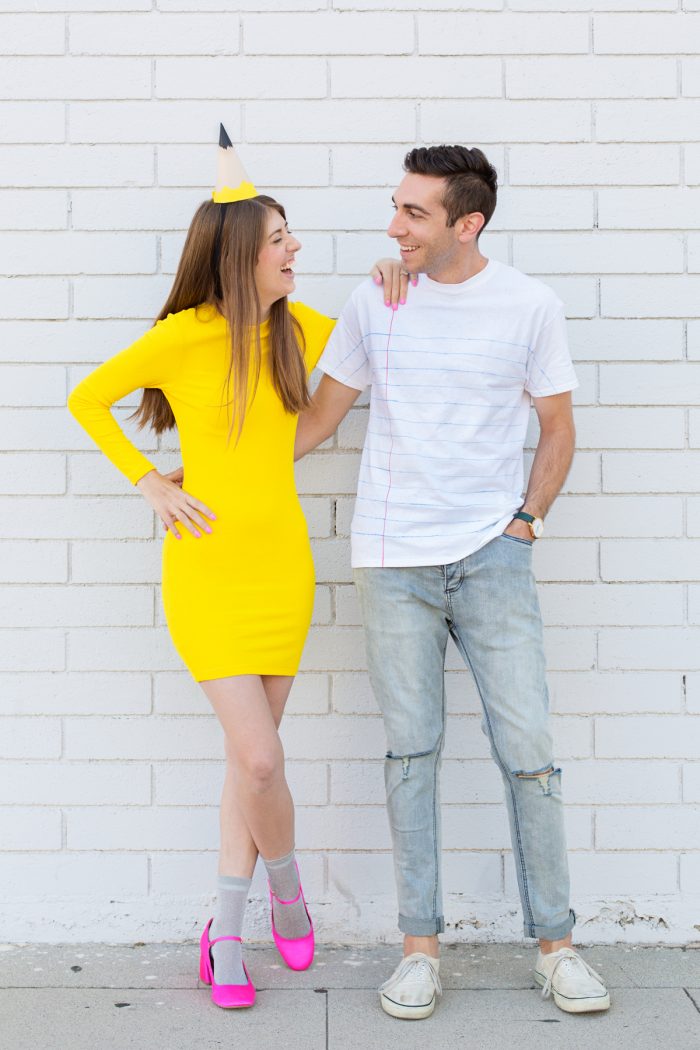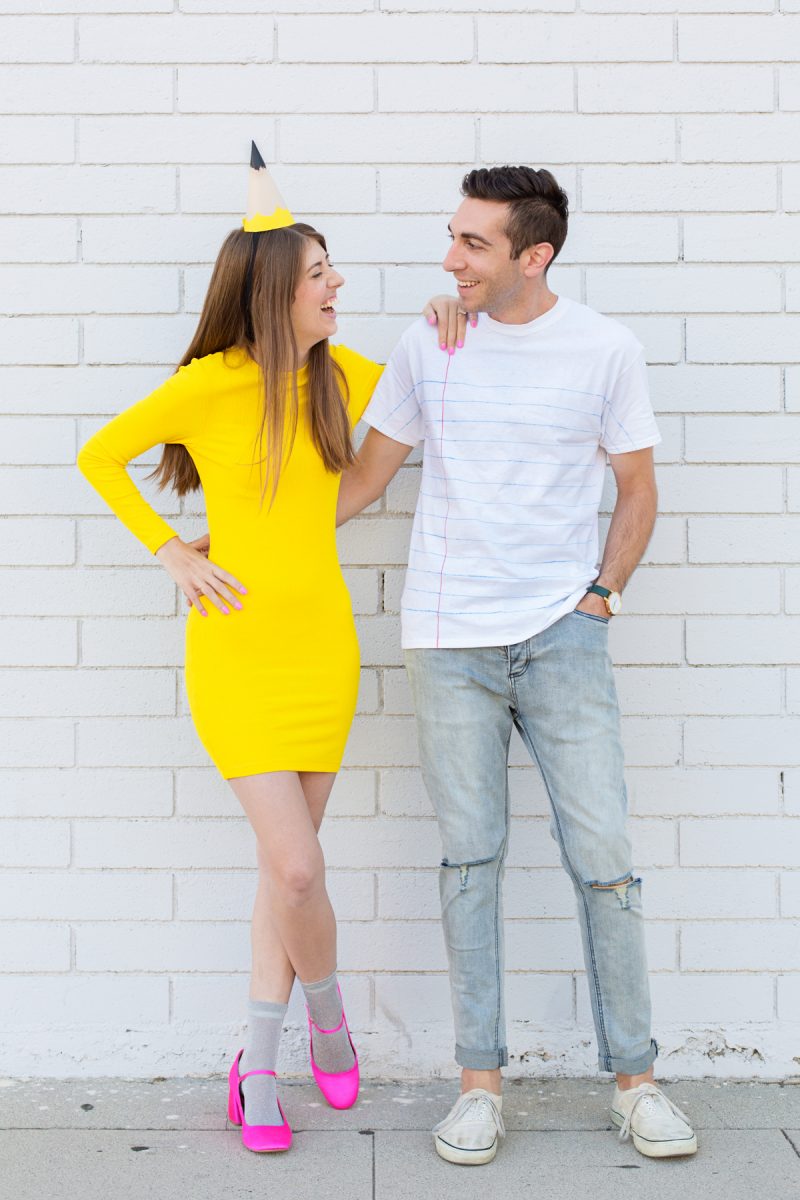 Notebook Costume Tutorial
Use a yardstick to draw a red line from the shoulder tot he bottom of the left side of your t-shirt.
Use a yardstick to draw horizontal blue lines, about 1-2″ apart across the t-shirt.
Pair with jeans and white sneakers!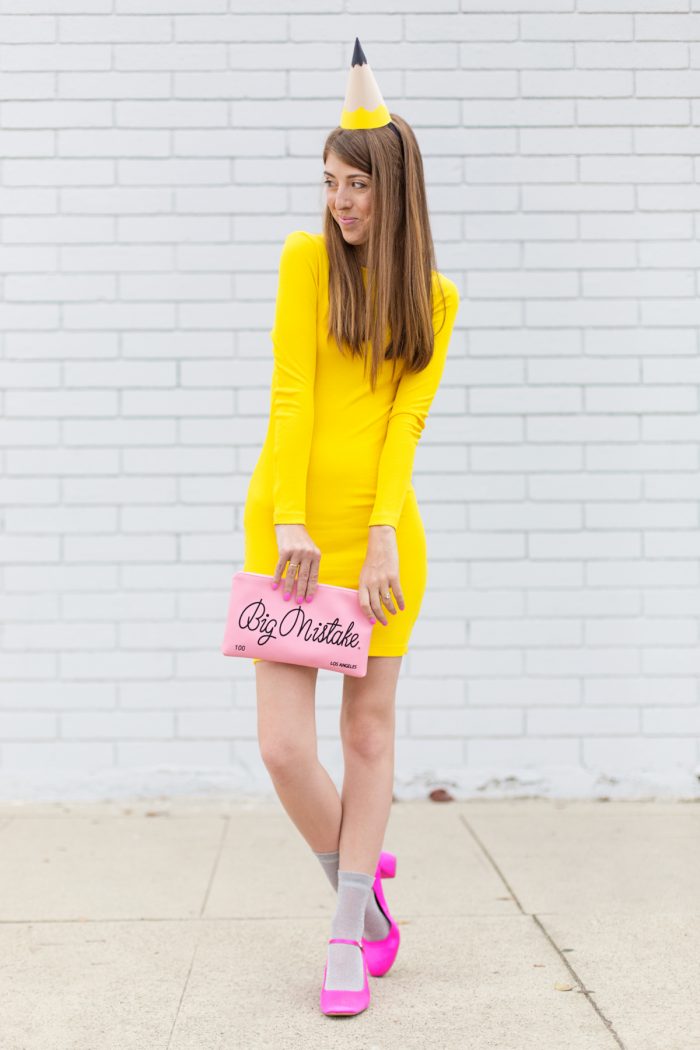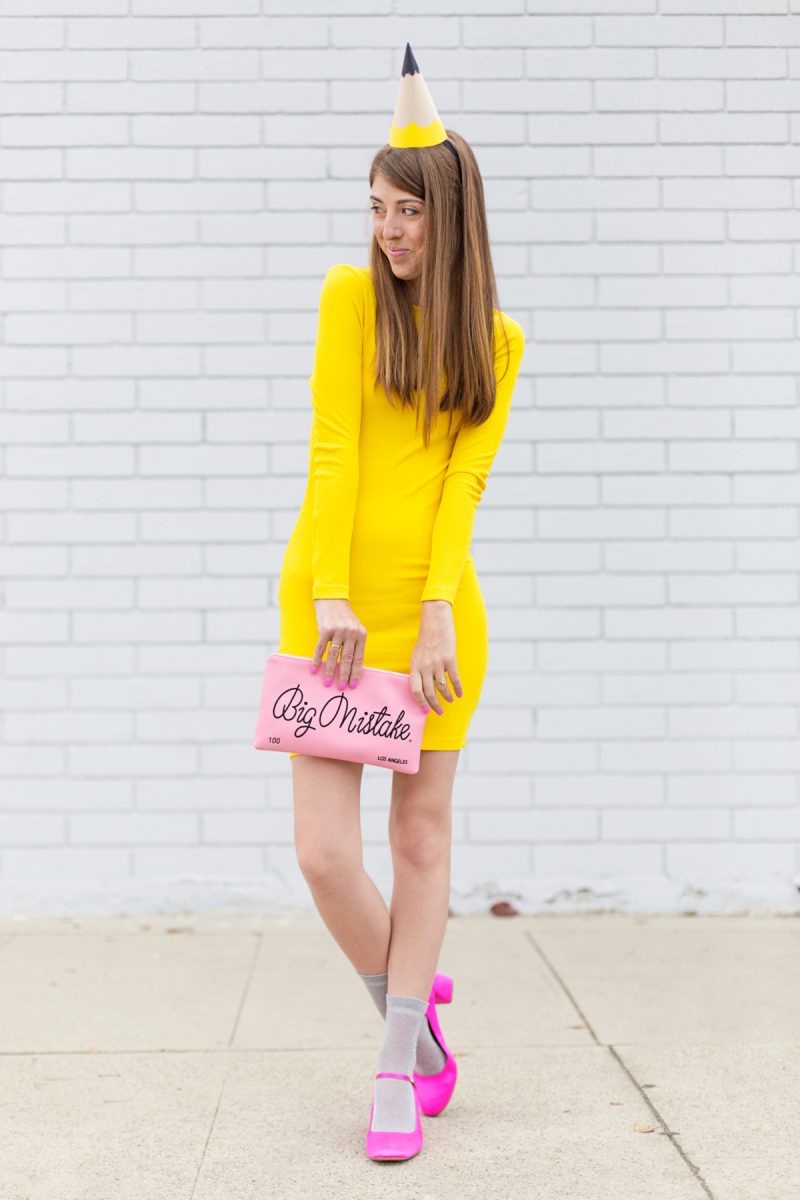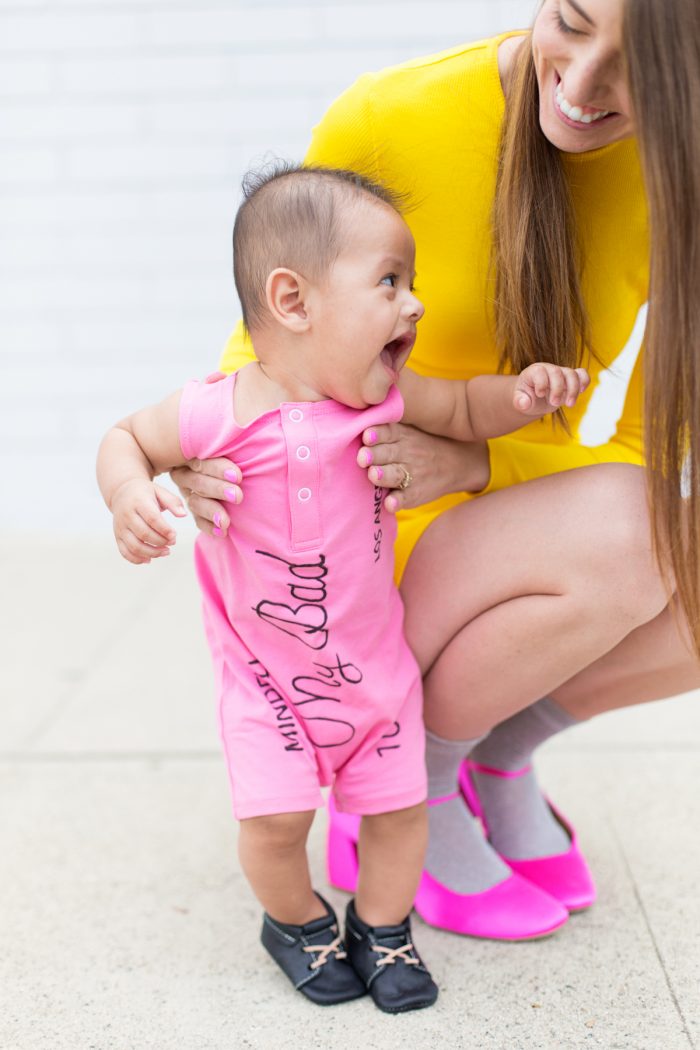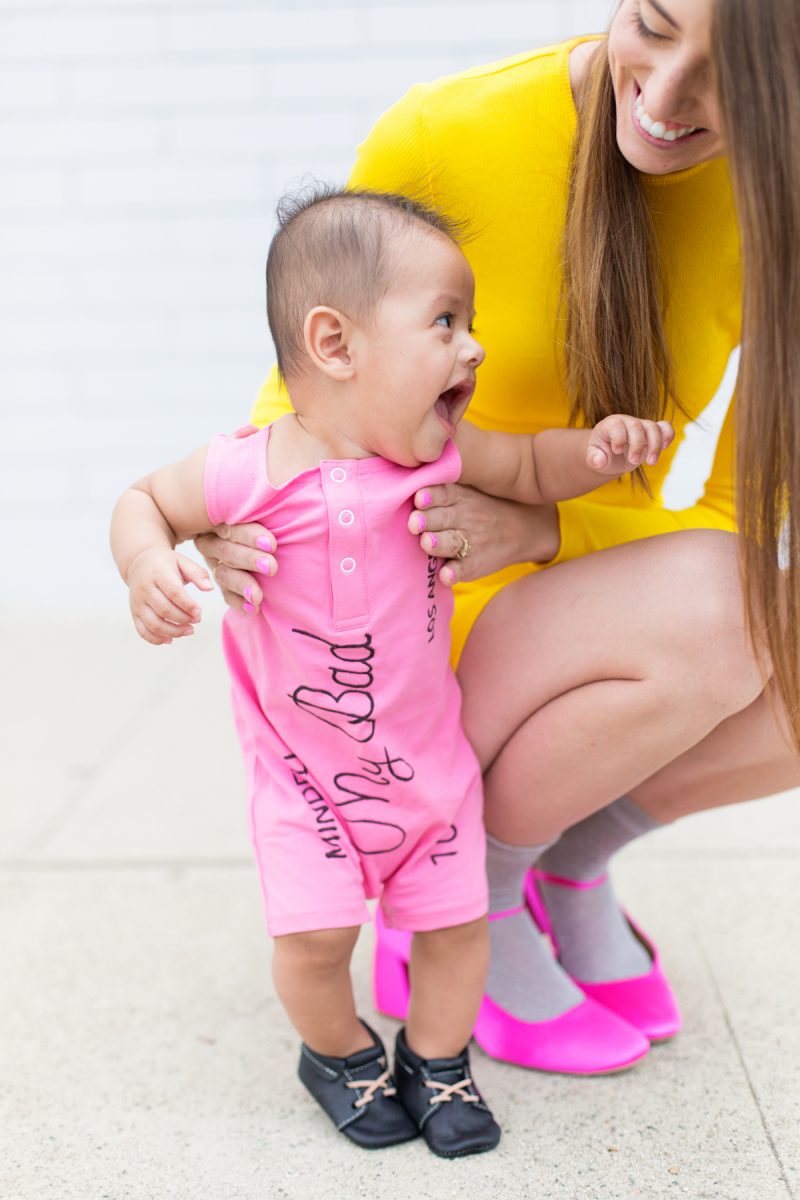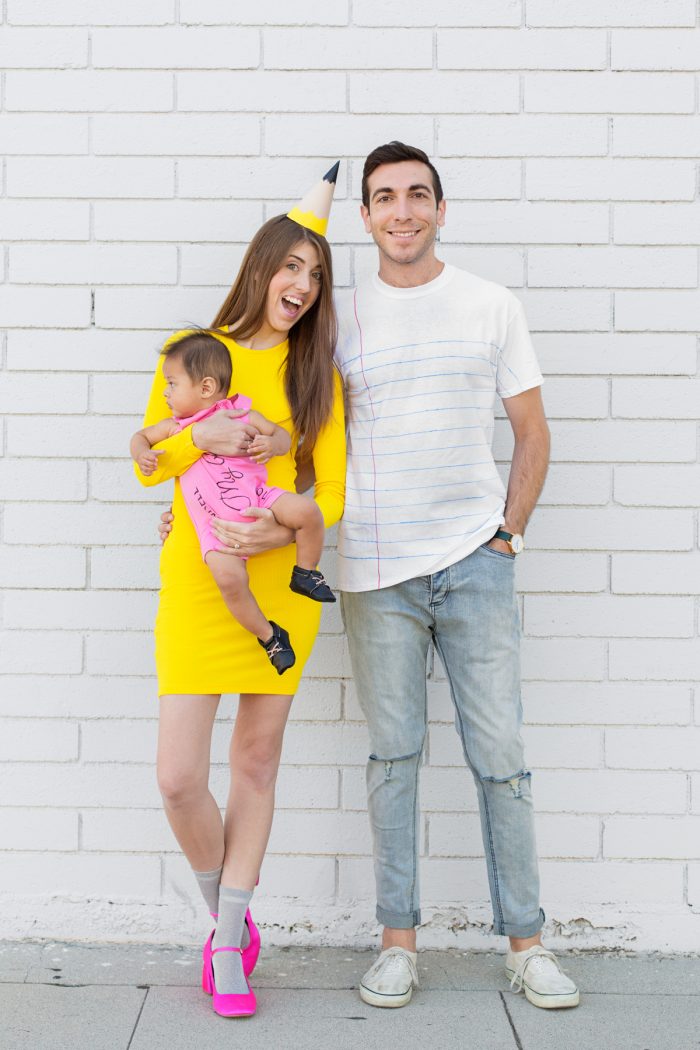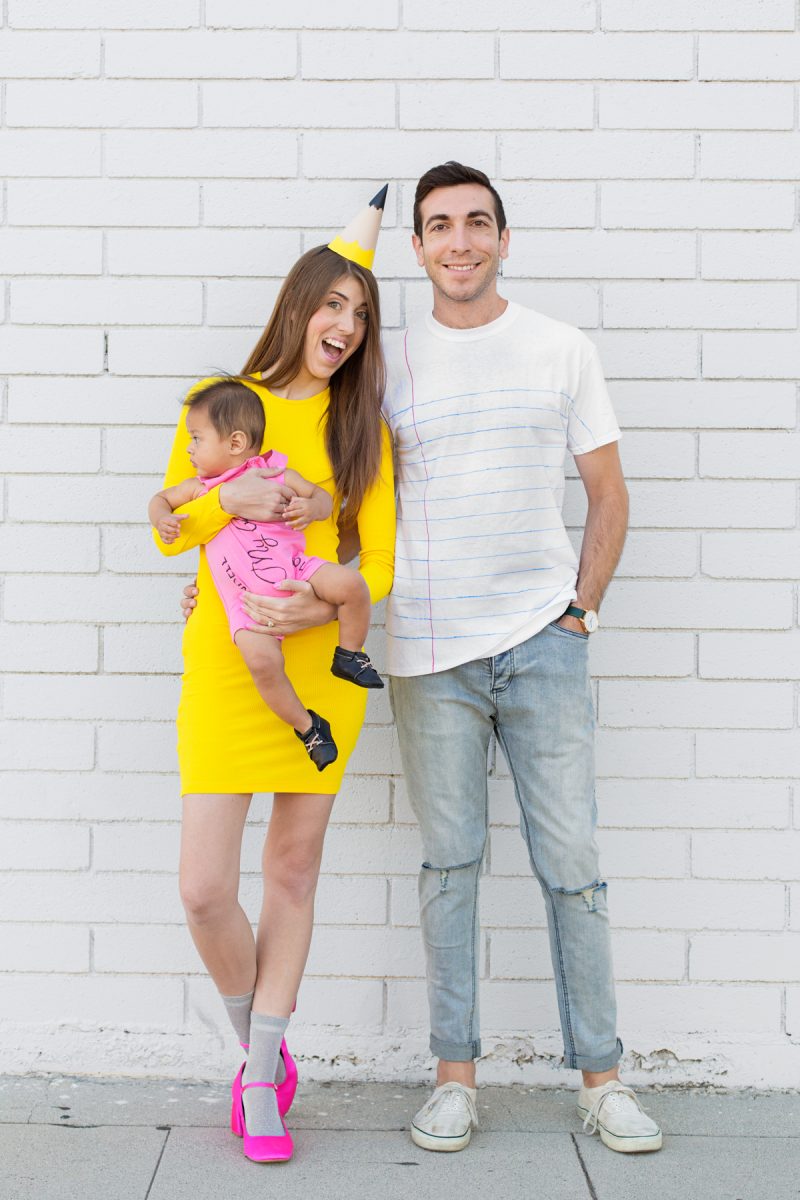 Photos by Jeff Mindell
This child though. Busting my heart open, one costume at a time. Just you wait!!
p.s. IF you make a Studio DIY costume, please share with #studiodiyincostume on Instagram! Every year I do a HUGE roundup of all your versions of our costumes that I find there and I'd love to include yours!!
SaveSaveSaveSave
SaveSave