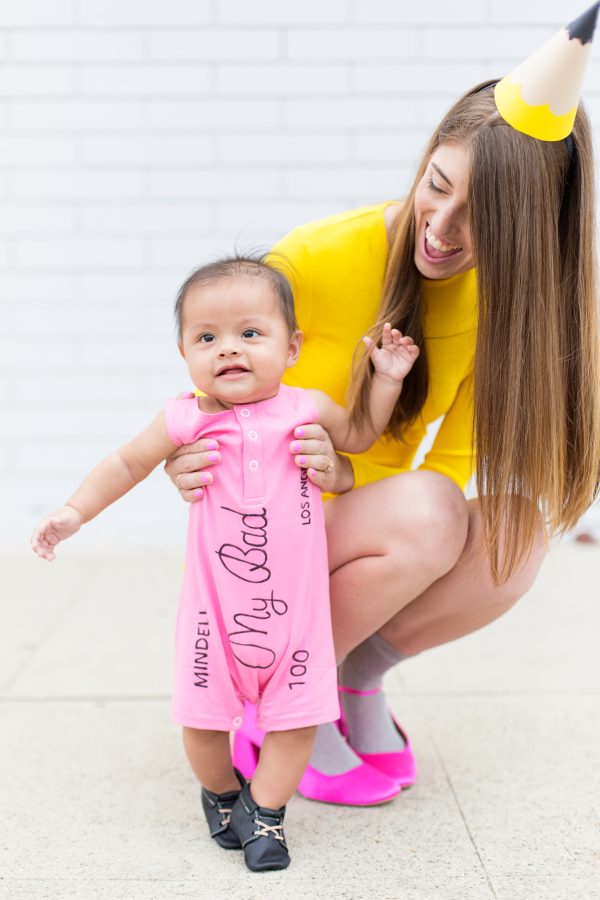 The second we designed the eraser clutch, we immediately knew we had to keep the theme going for a costume!!! And this time, Arlo had to get in on the action!!! This is the first of a few Mommy & Me costumes I'll be sharing, that also totally work as stand alone costumes in either instance. (And yes, Jeff and Bella will be jumping in for a couple too!)
The DIY pencil costume is perfect if you have a yellow dress and are in a pinch, it's SO easy to throw together and we turned one of our favorite June & January staples into the cutest little eraser with just a fabric marker!!! To throw in a third costume (for another child, parent or a friend) we also made this quick notebook shirt for Jeff!!! BOOM. Family costume, done.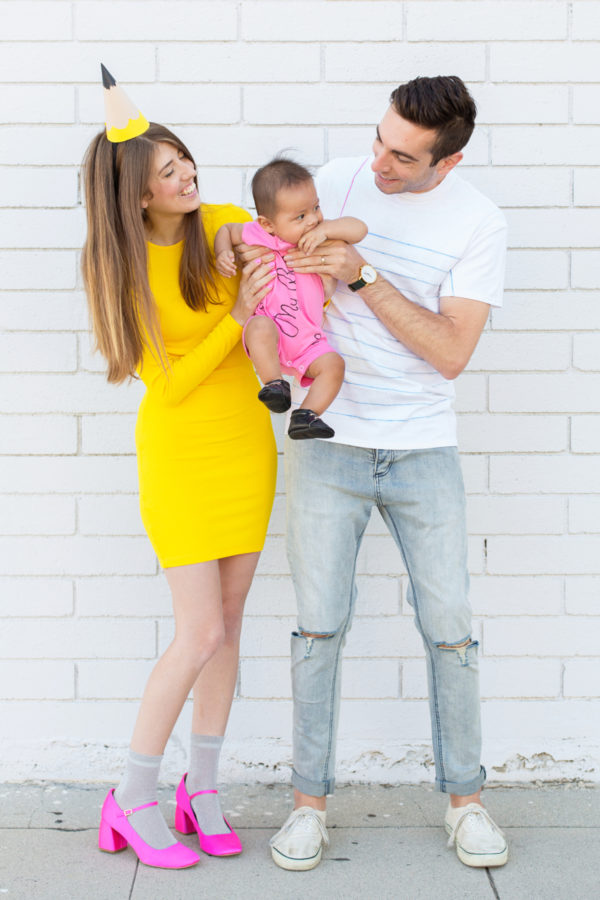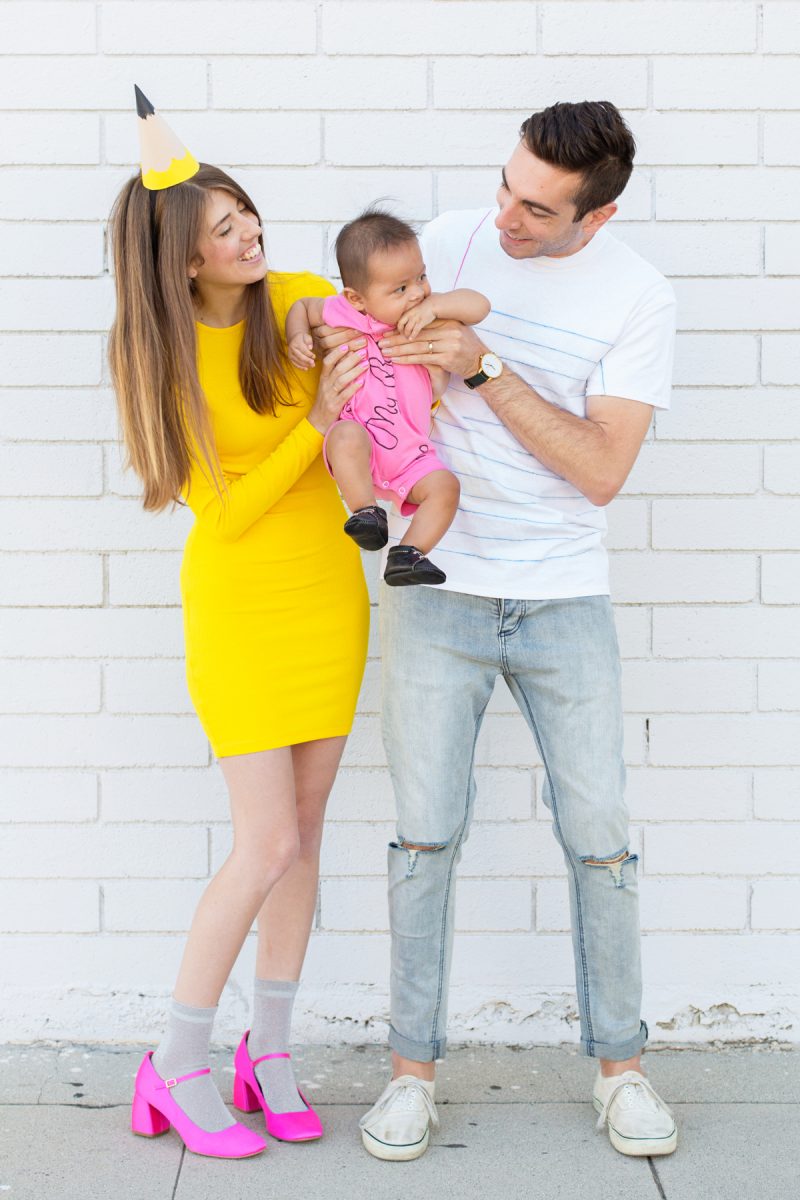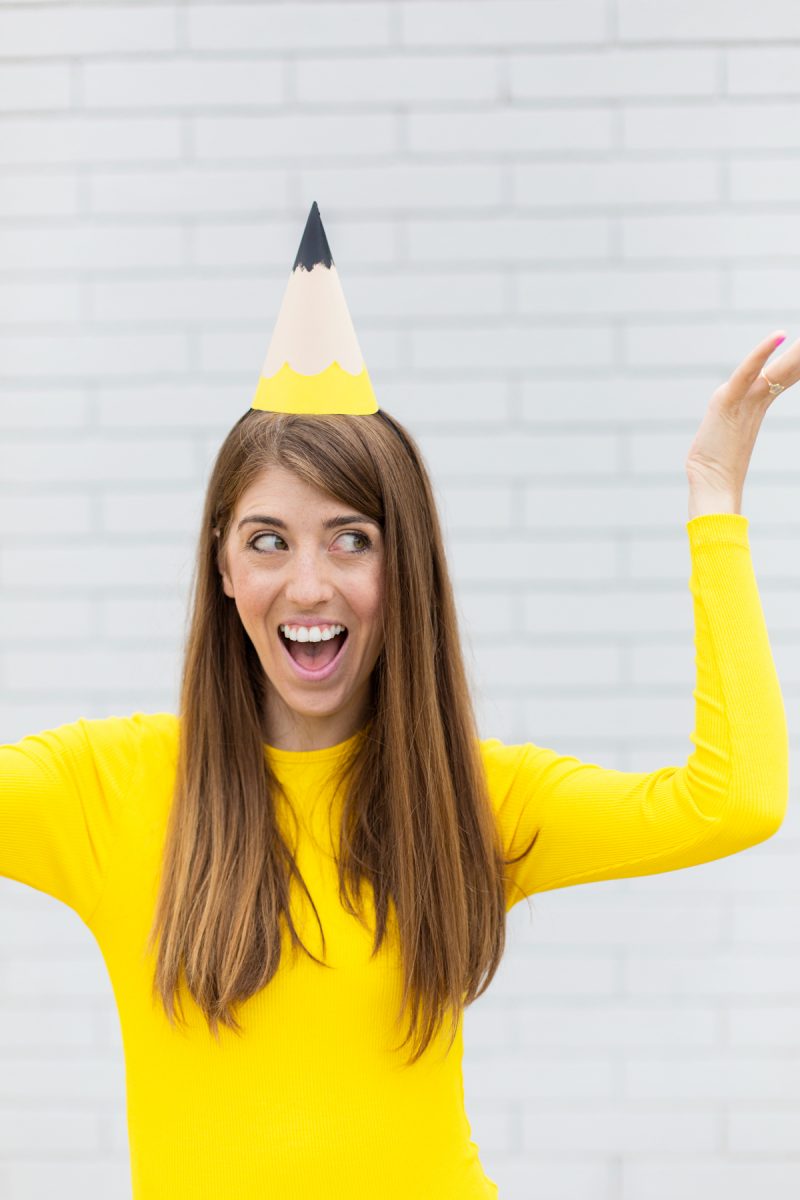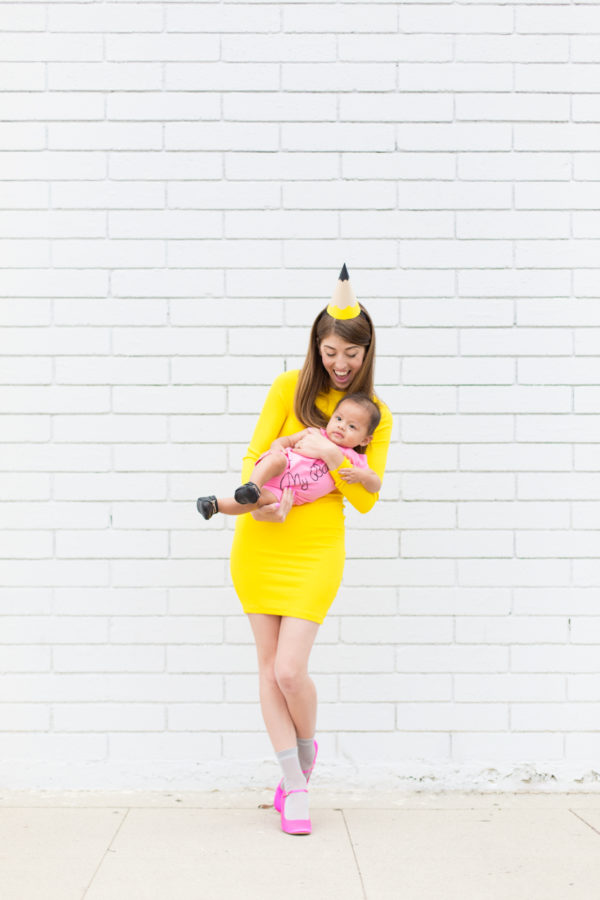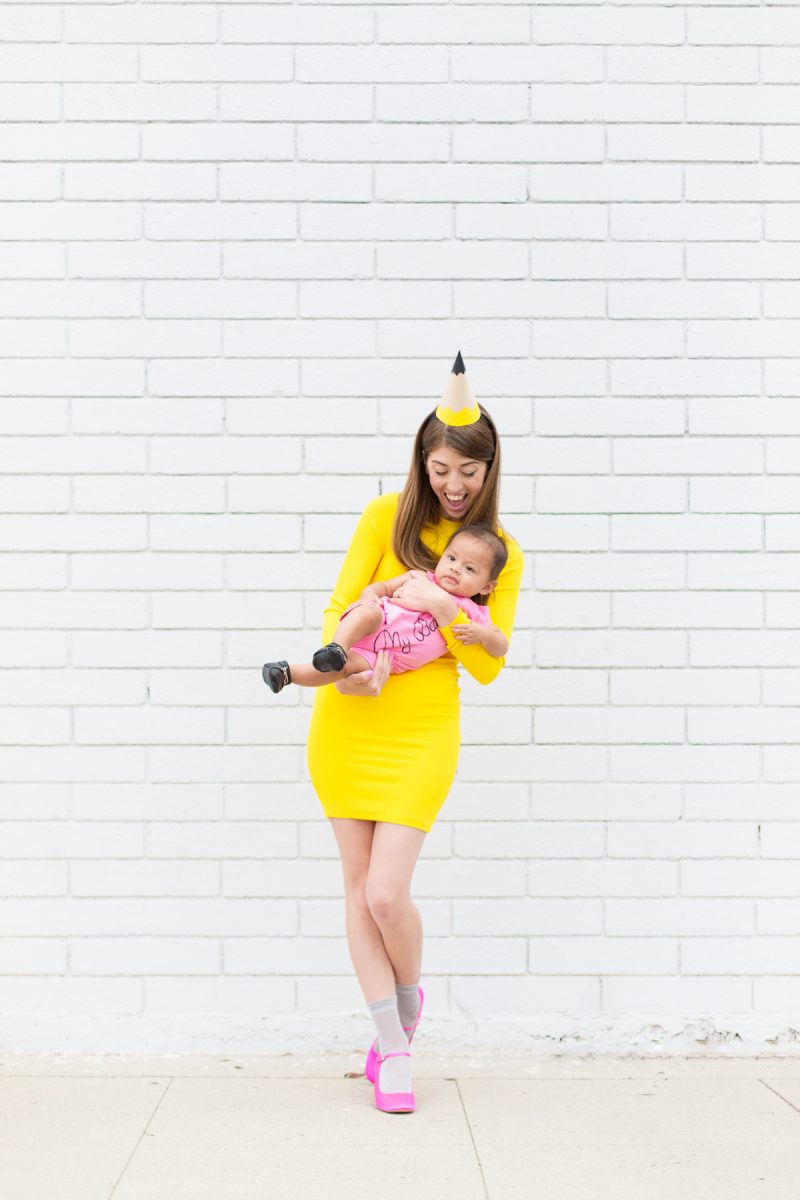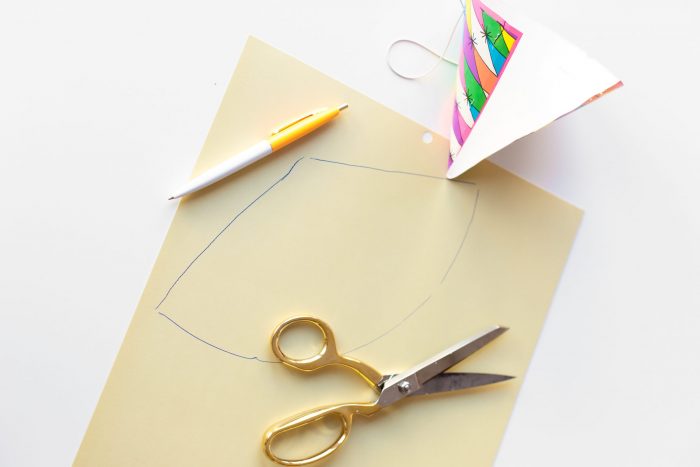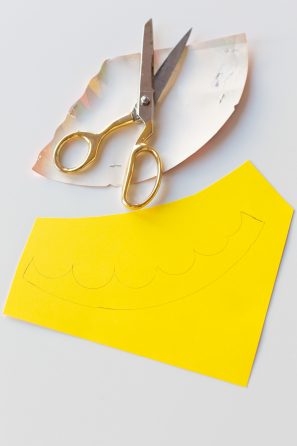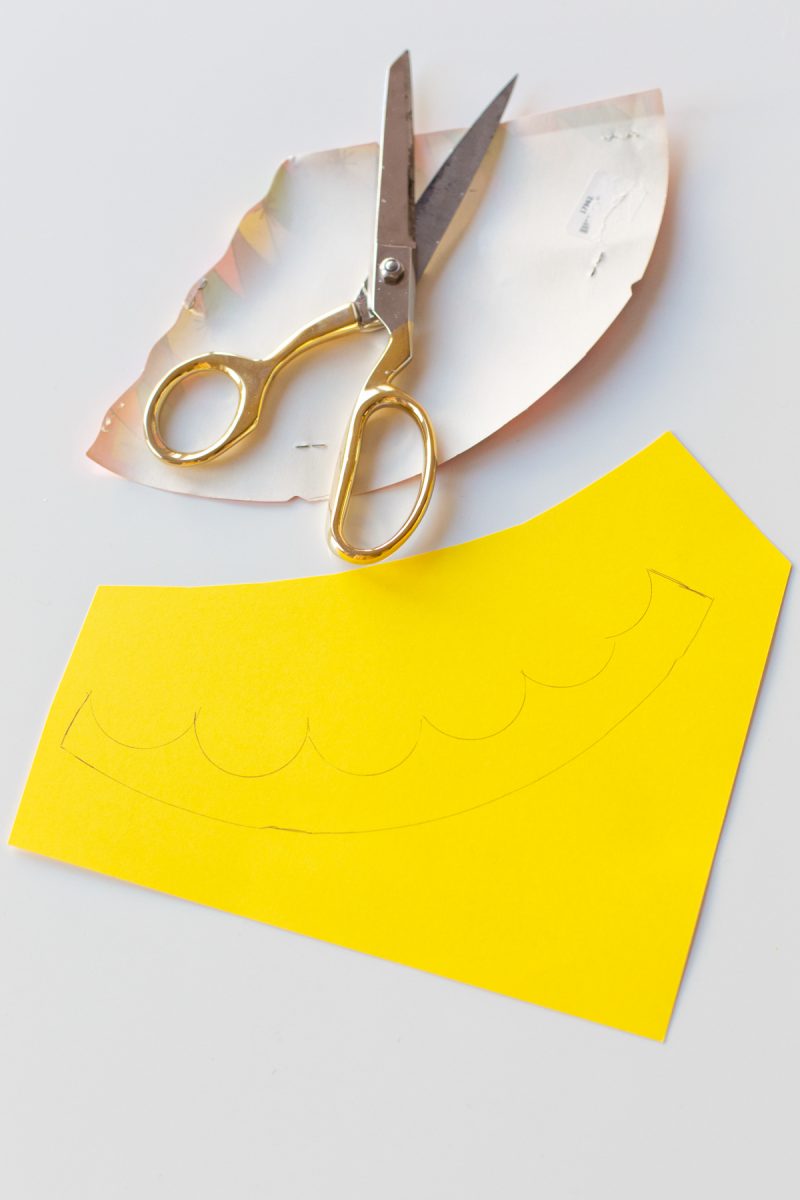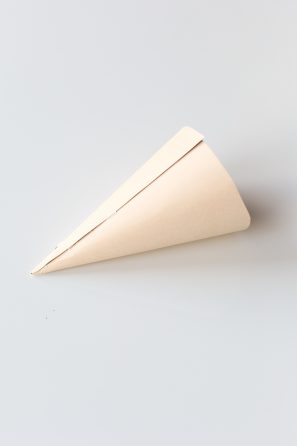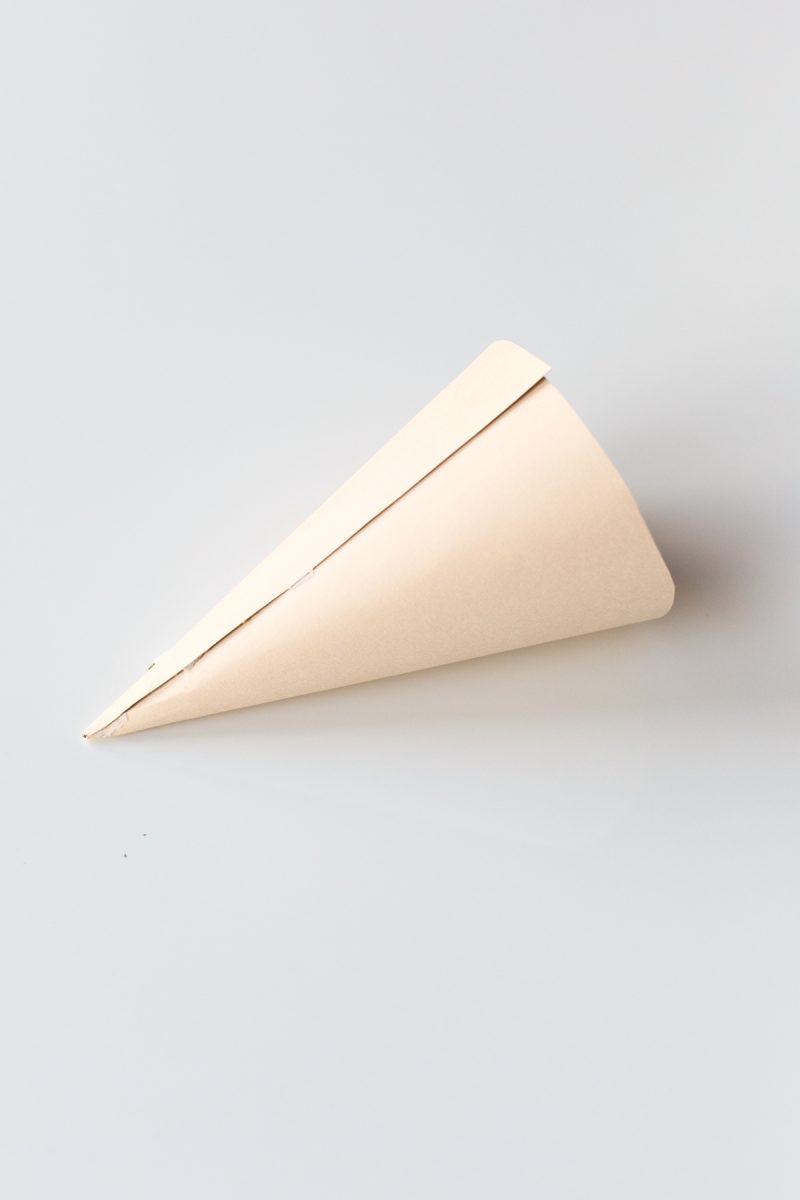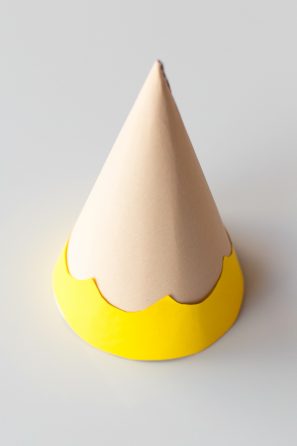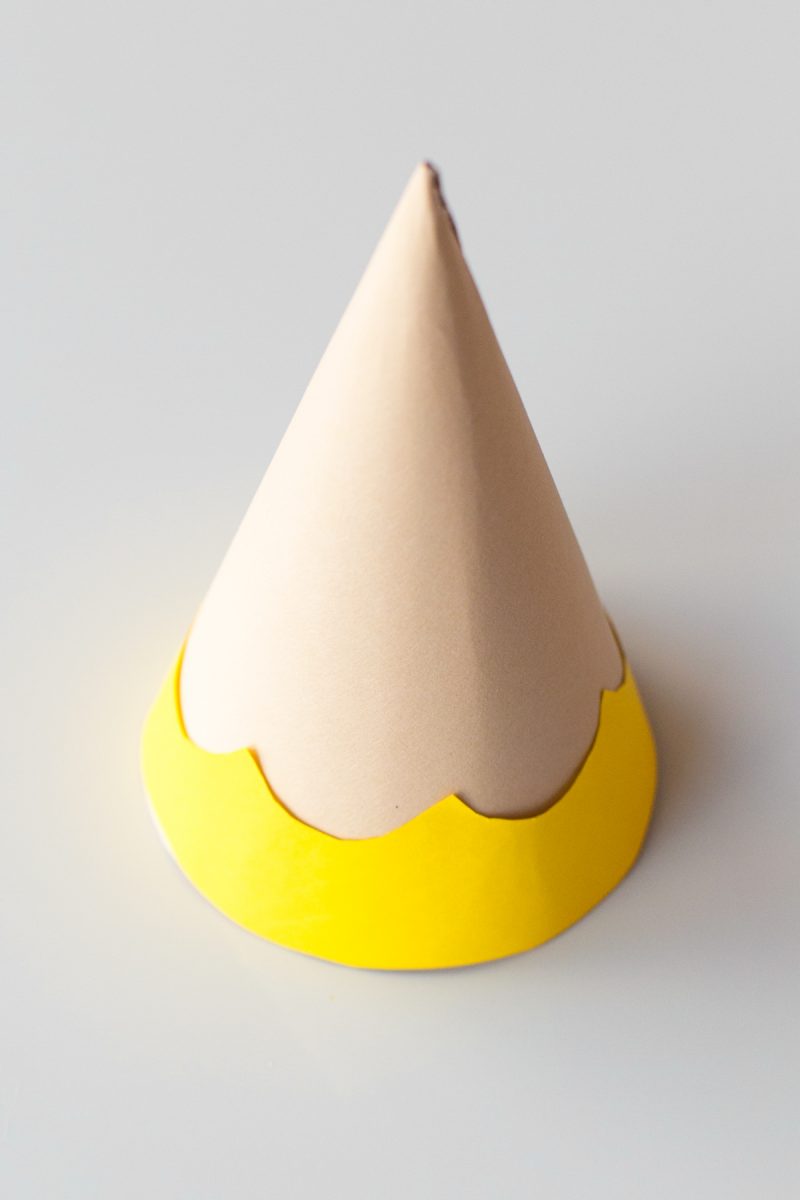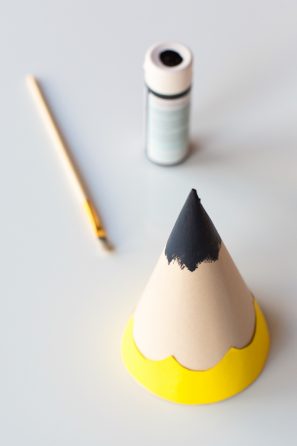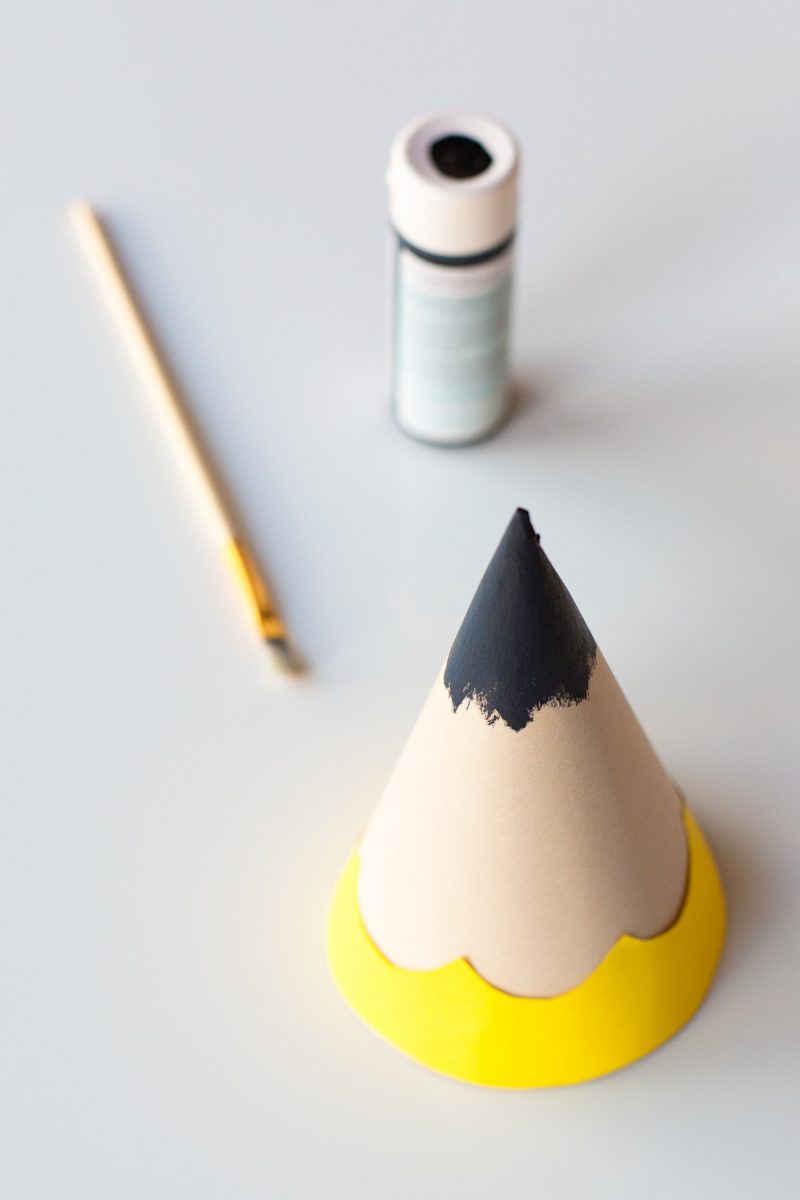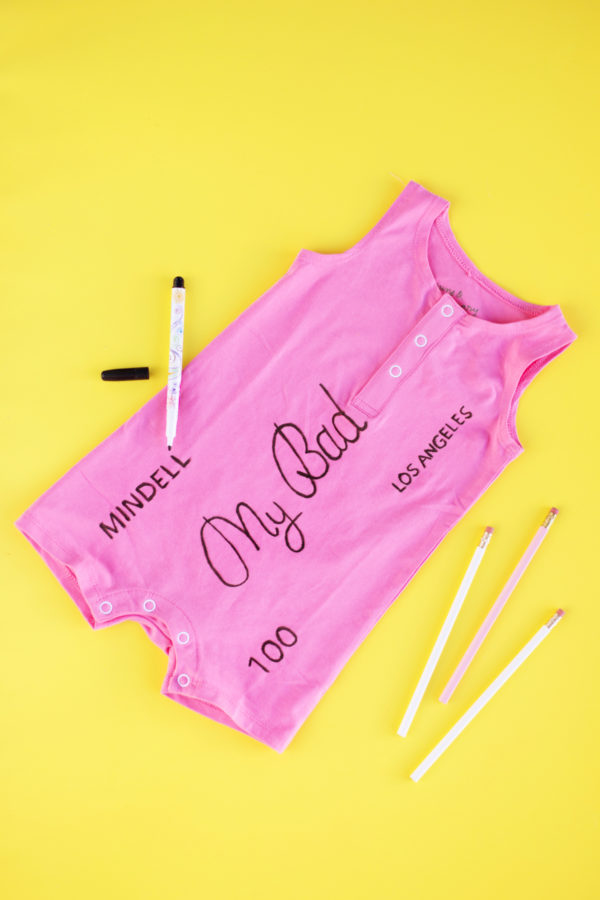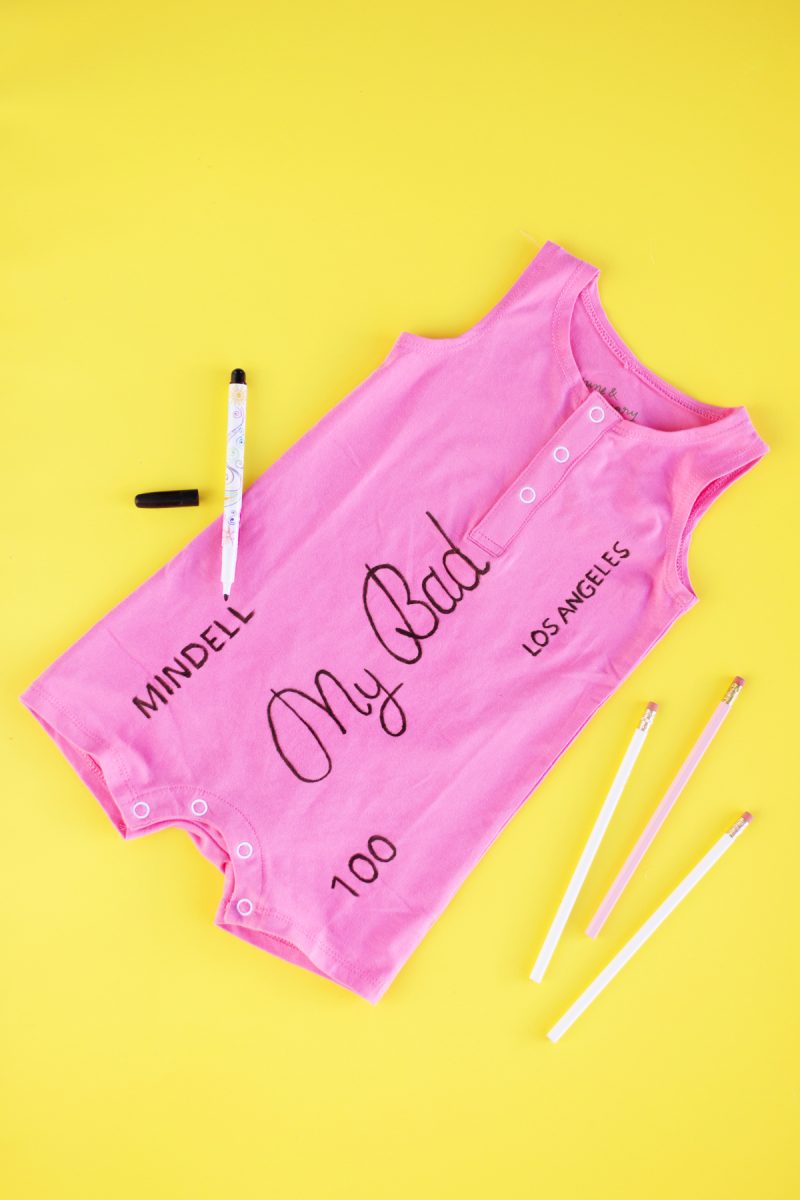 DIY School Supplies Family Costume
Total Time: 30 Minutes
Supplies
For the pencil:
Old Party Hat
Tan Cardstock
Yellow Cardstock
Black Marker
Glue Stick
Elastic (for strap)
Scissors
Yellow Dress
Silver Socks
Pink Shoes
For the eraser:
Bubblegum Tank Shorty
Black Fabric Marker
Black Oxfords
For the Notebook:
Directions
To make the pencil:
1. Use an old party hat and cut the shape out of the tan cardstock.
2. Then use the template again on the yellow cardstock but you'll only need about the bottom two inches this time. Cut out the strip and then cut a reverse scallop pattern into it.
3. Glue the yellow piece on top of the tan party hat and then color the top 1-2 inches of the hat with a black marker (to be the point).
4. Glue or tape the hat together to form that cone shape. Then either poke a hole in each side of the hat and slip ribbon or elastic through it, or hot glue it to the inside of the hat.
5. Pair with a yellow dress, silver socks and pink shoes!
To make the eraser:
1. I promise it's easier that it sounds, but you just freehand this one! Lay the onesie on a flat surface (you can even put a cardboard square inside of it to keep it's shape while you're writing) and then figure out where you want the first and last letters of "My Bad" to be. From there I just went for it! It helps to "mime" writing it a few times first so you have an idea of how big to make each letter.
2. Then add your name, the city you live in (or whatever you want it to say!) and the number "100" just like a real eraser! I just freehanded these as well.
3. Let dry, and pair with black moccs or shoes!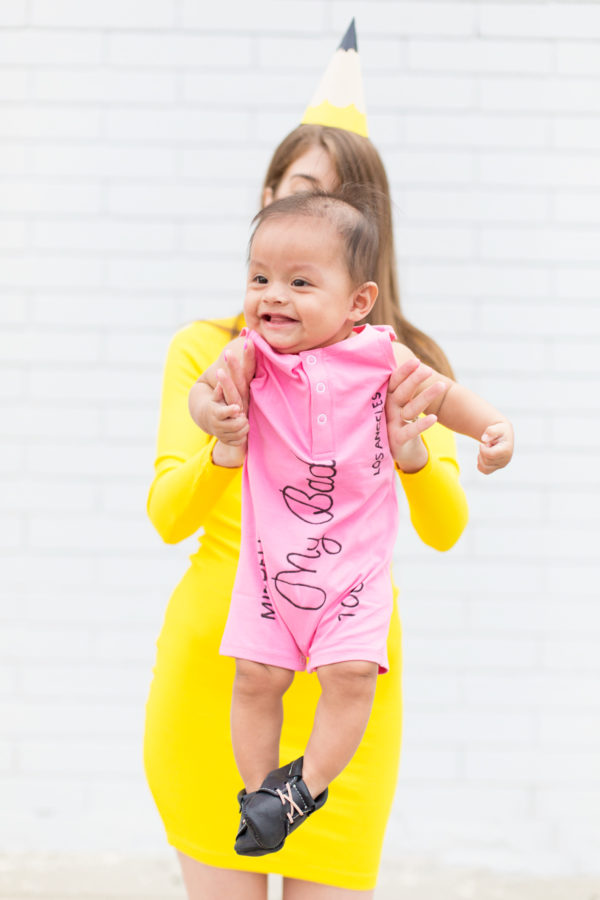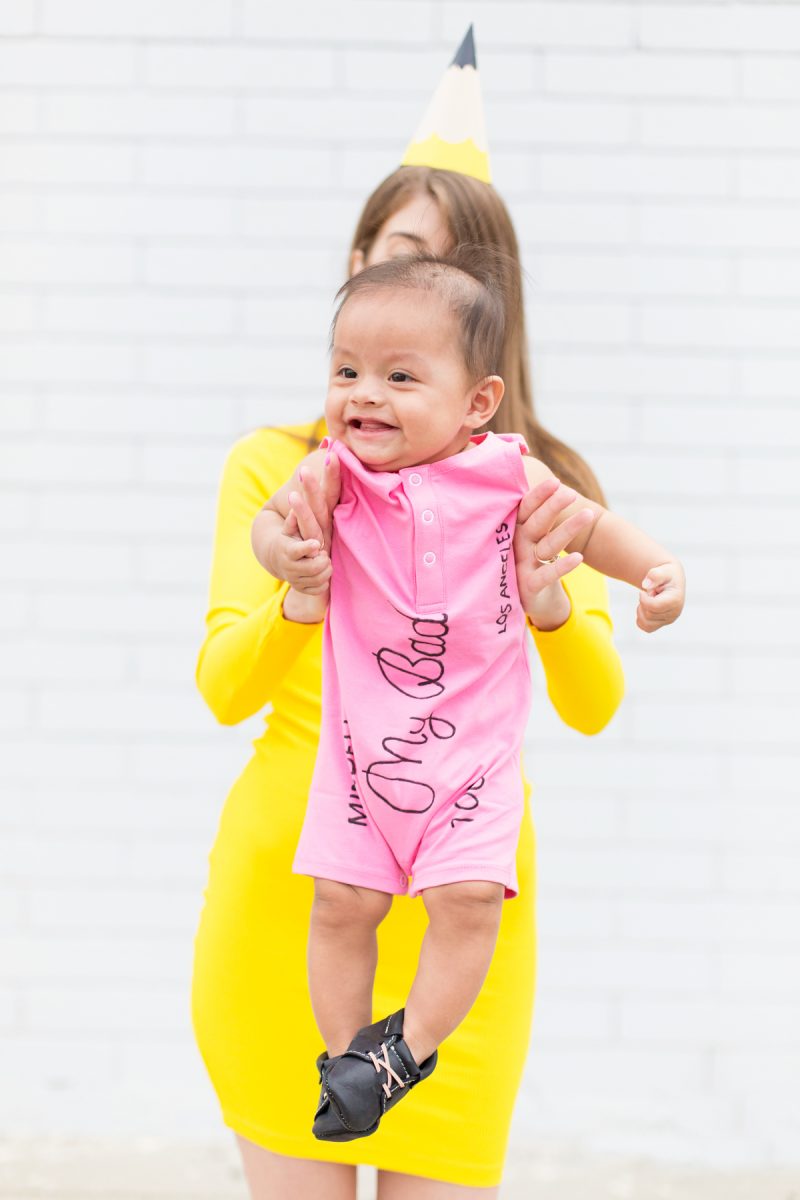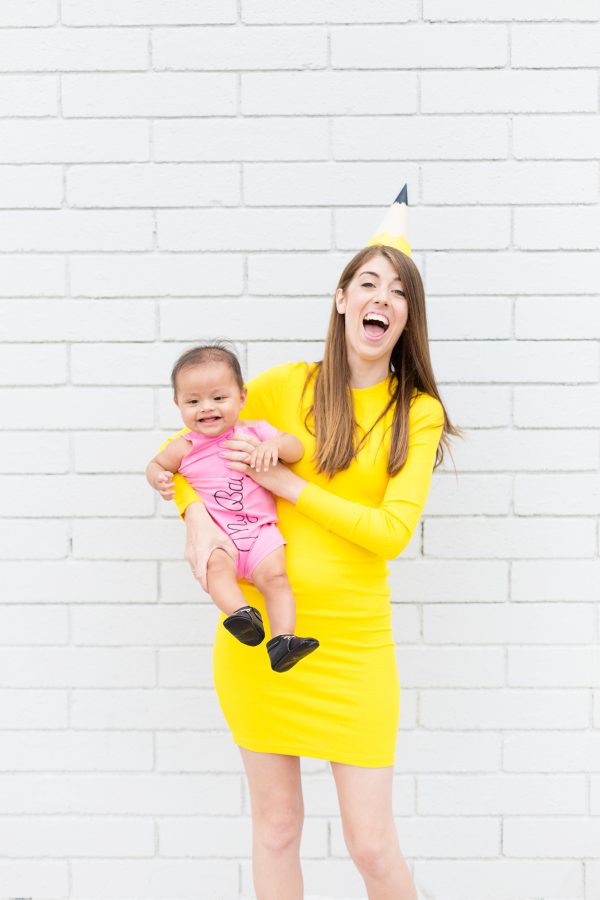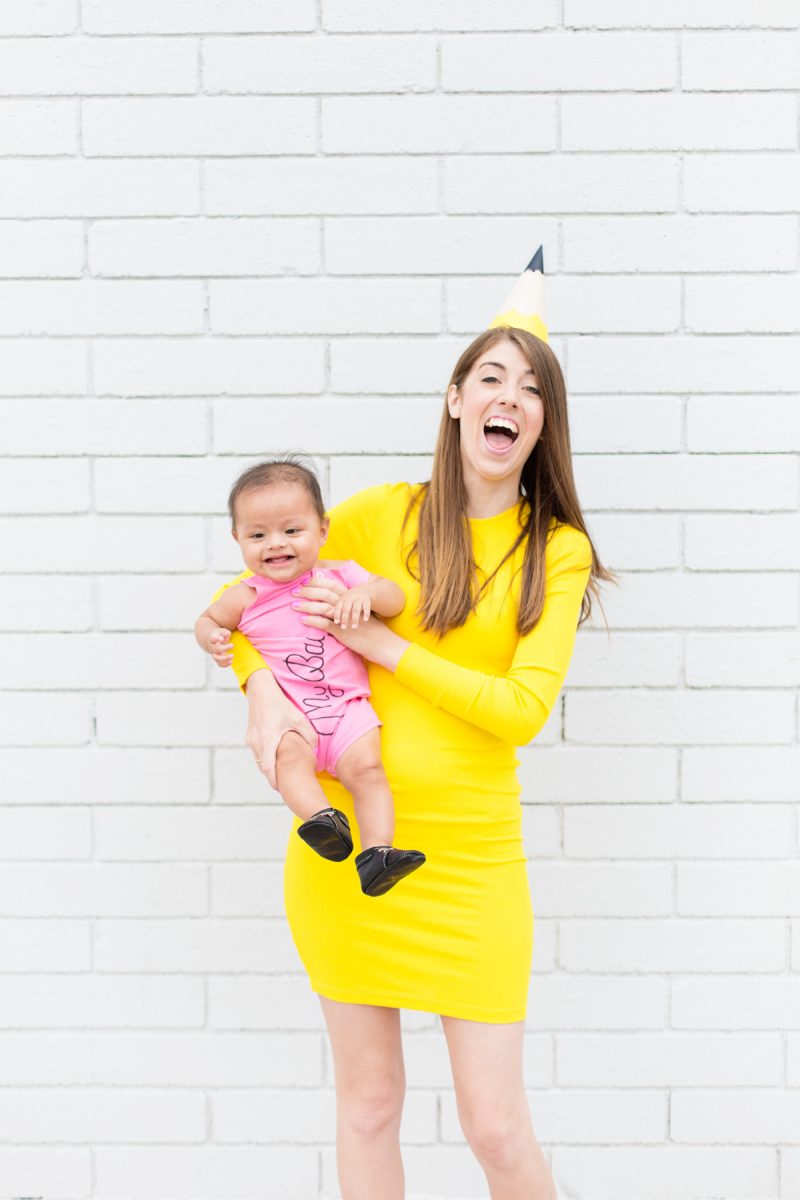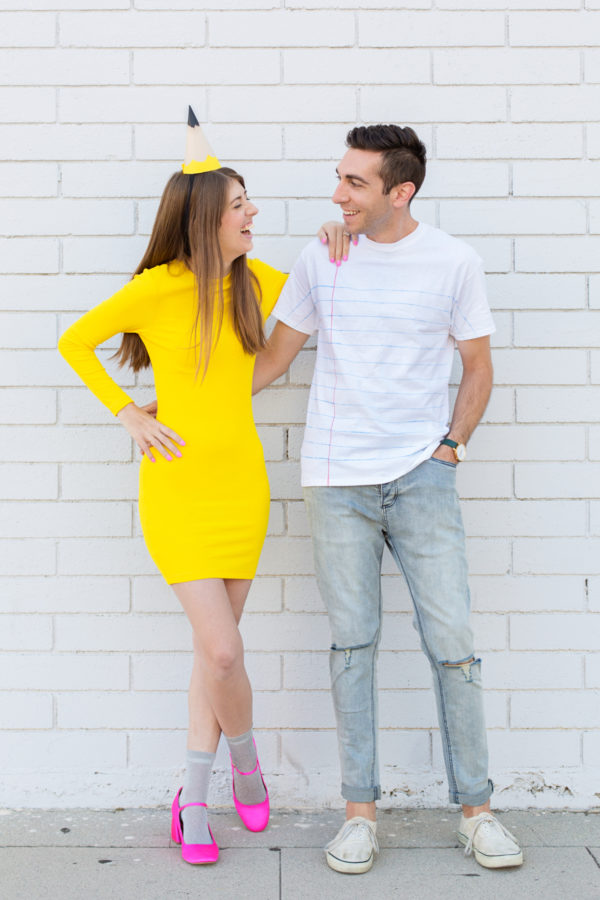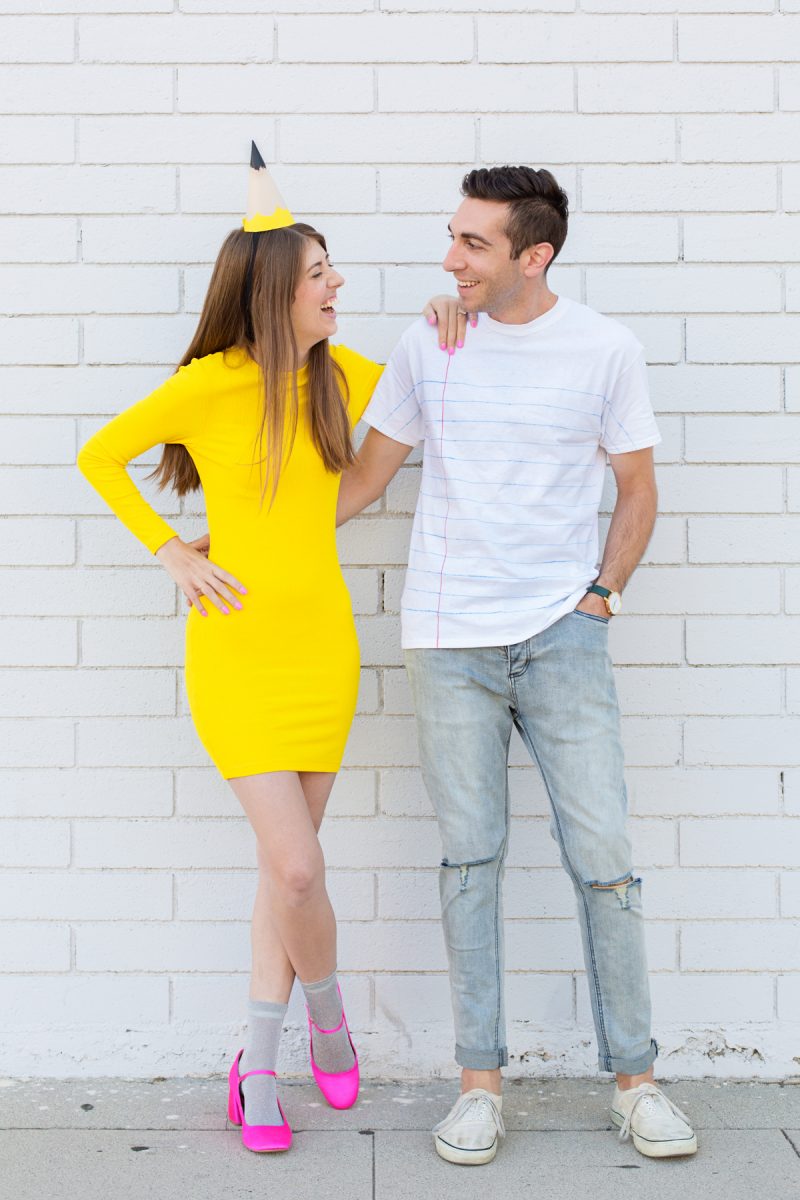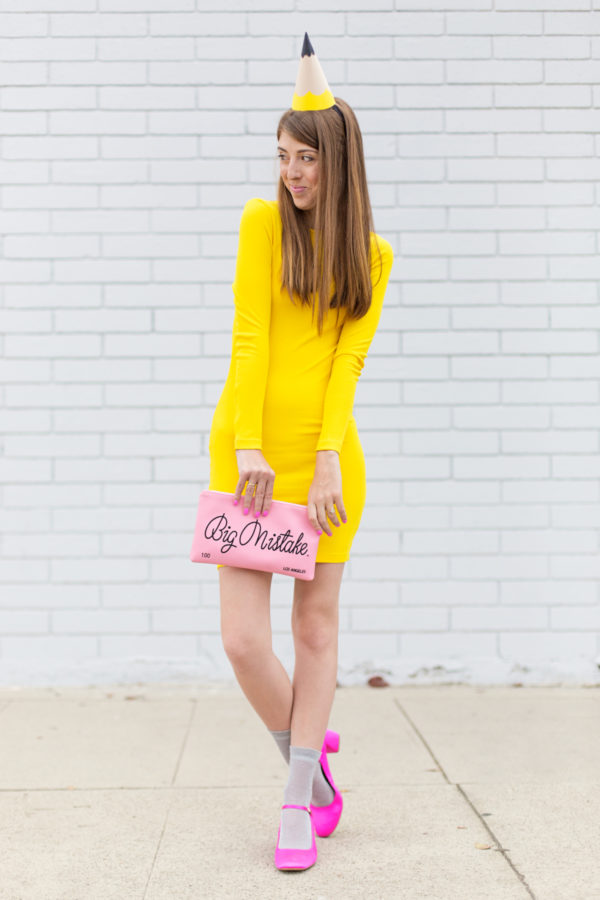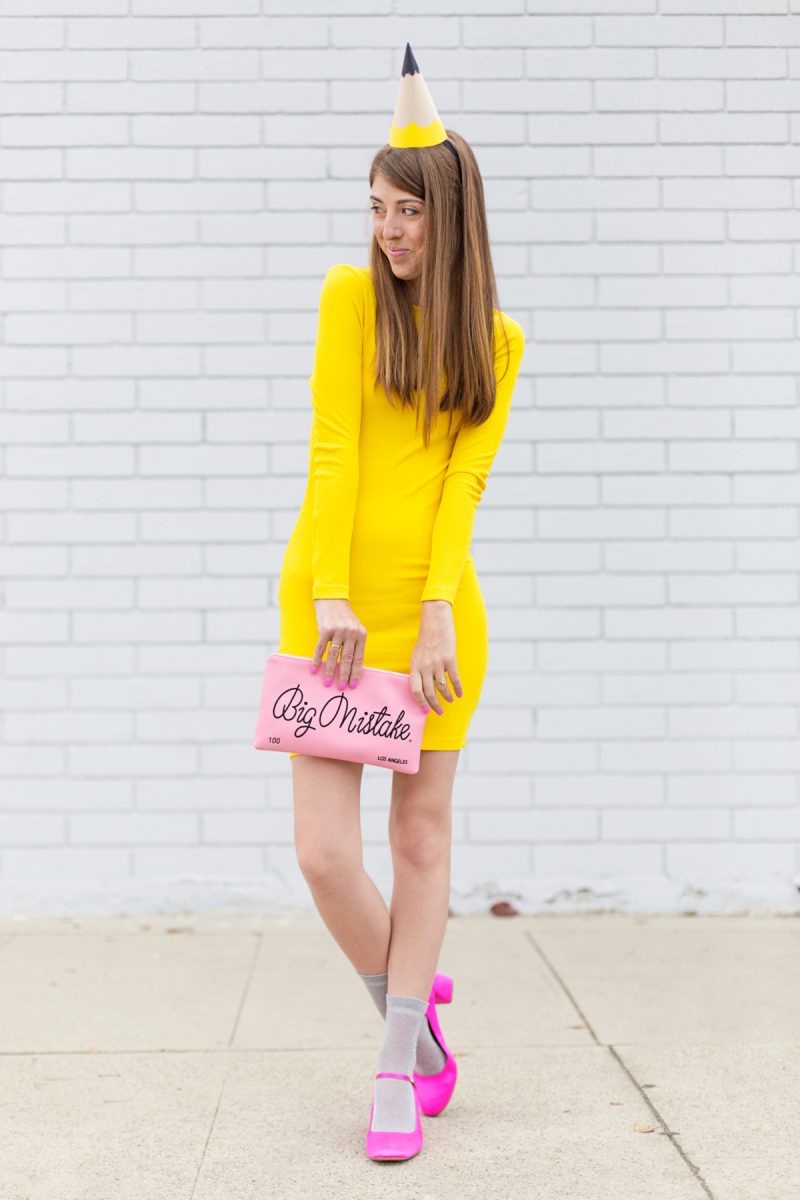 Ladies, if you have your eraser clutch you already have the perfect accessory!!!!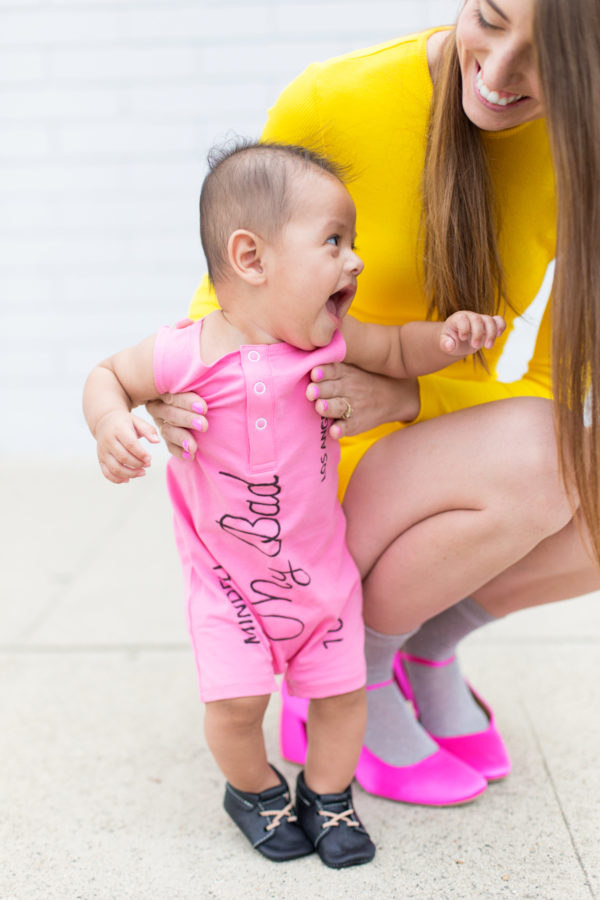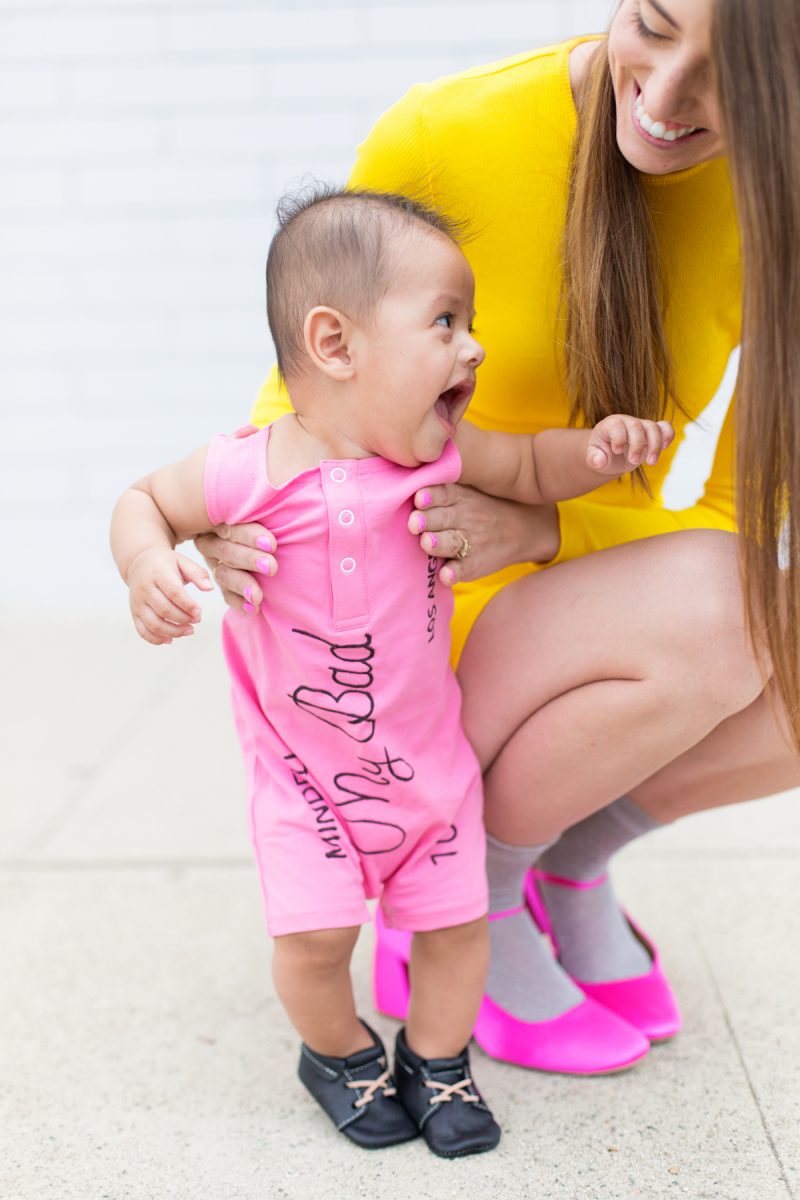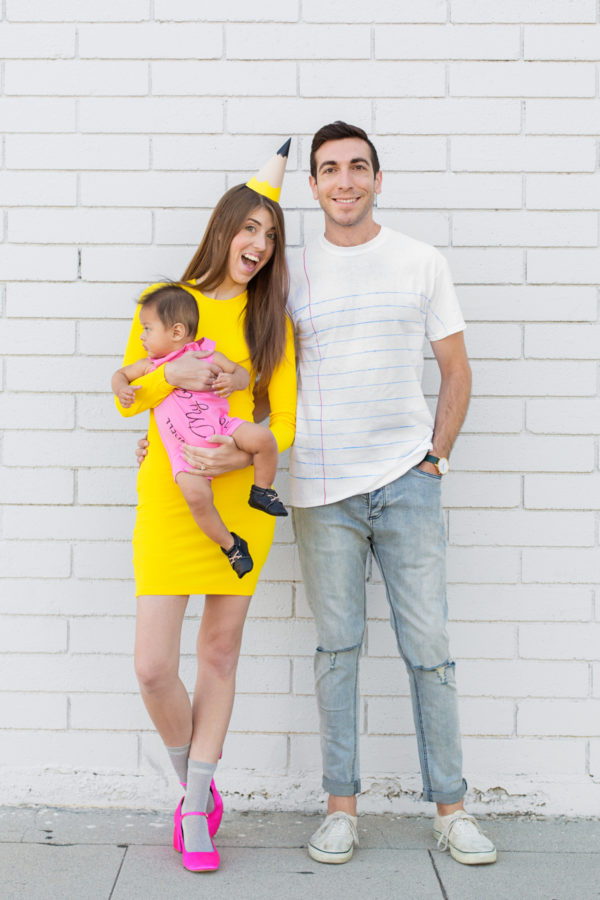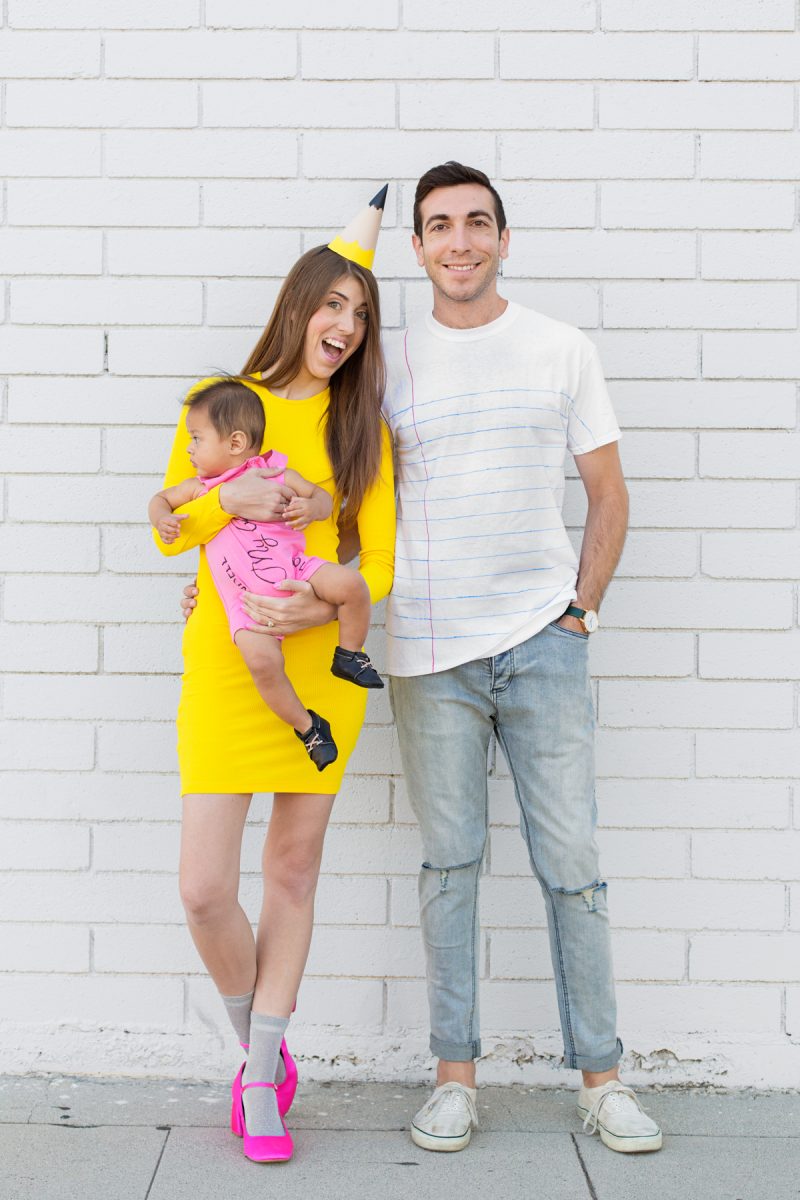 Photos by Jeff Mindell
This child though. Busting my heart open, one costume at a time. Just you wait!!
By the way, be sure to stay tuned next week for a BIG Halloween giveaway we'll be doing with Freshly Picked + June & January!!
p.s. IF you make a Studio DIY costume, please share with #studiodiyincostume on Instagram! Every year I do a HUGE roundup of all your versions of our costumes that I find there and I'd love to include yours!!
SaveSaveSaveSave
SaveSave