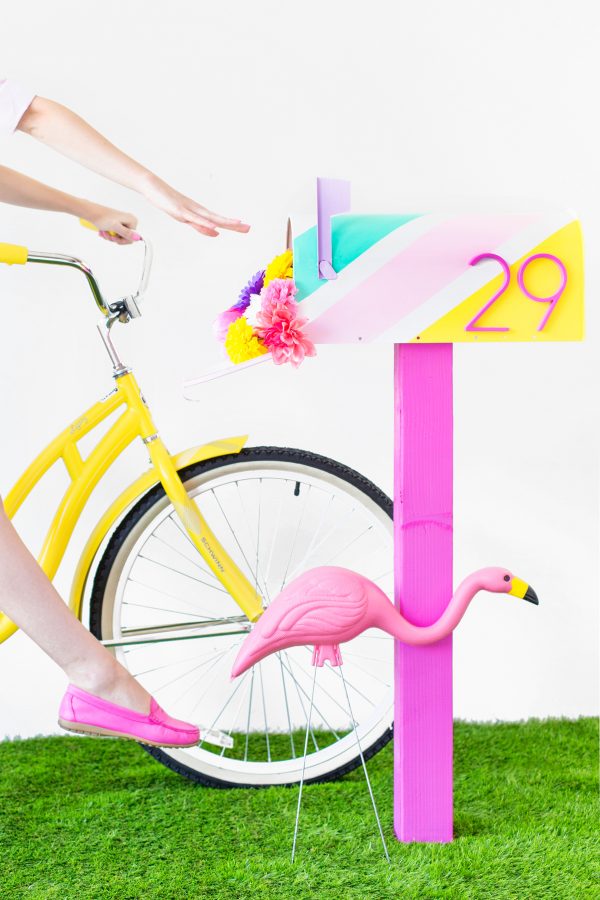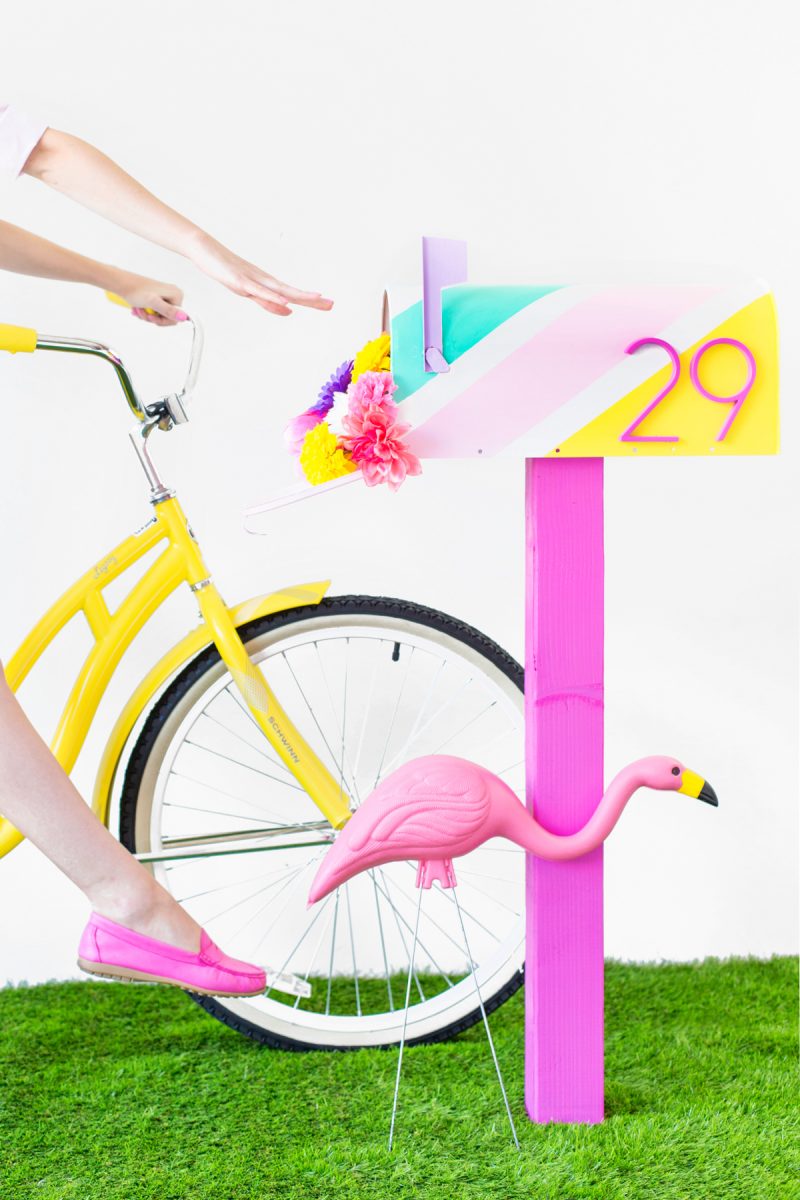 For our final summer project with True Value, we did a striped mailbox makeover! True Value has some awesome, simple mailboxes and I couldn't resist giving one a pop of color. Actually… colors! I'm still in awe of the vibrant hues from their EasyCare paint selection.
I'm OBSESSED with how this project turned out! You'll never need balloons to identify your house for a party… just tell 'em to look for the colorful mailbox!!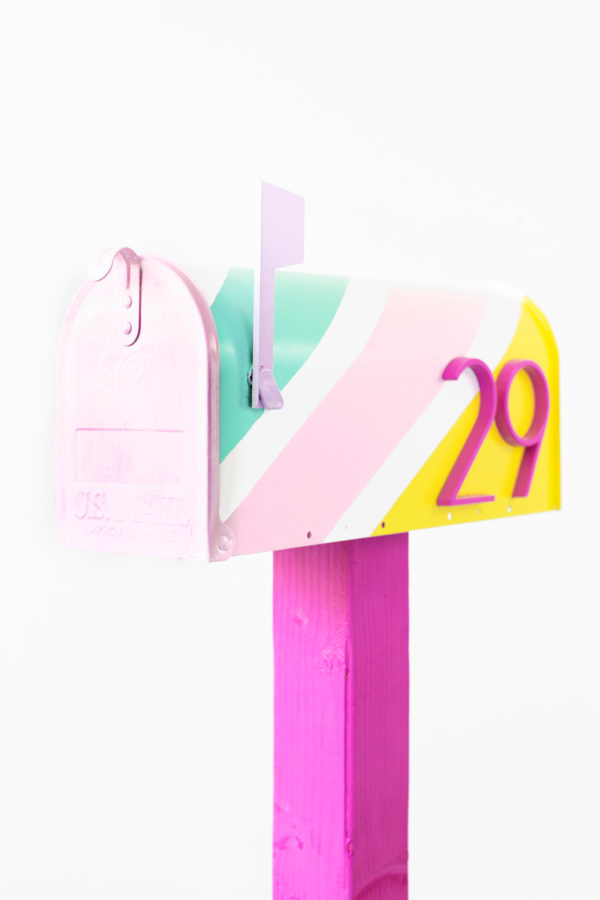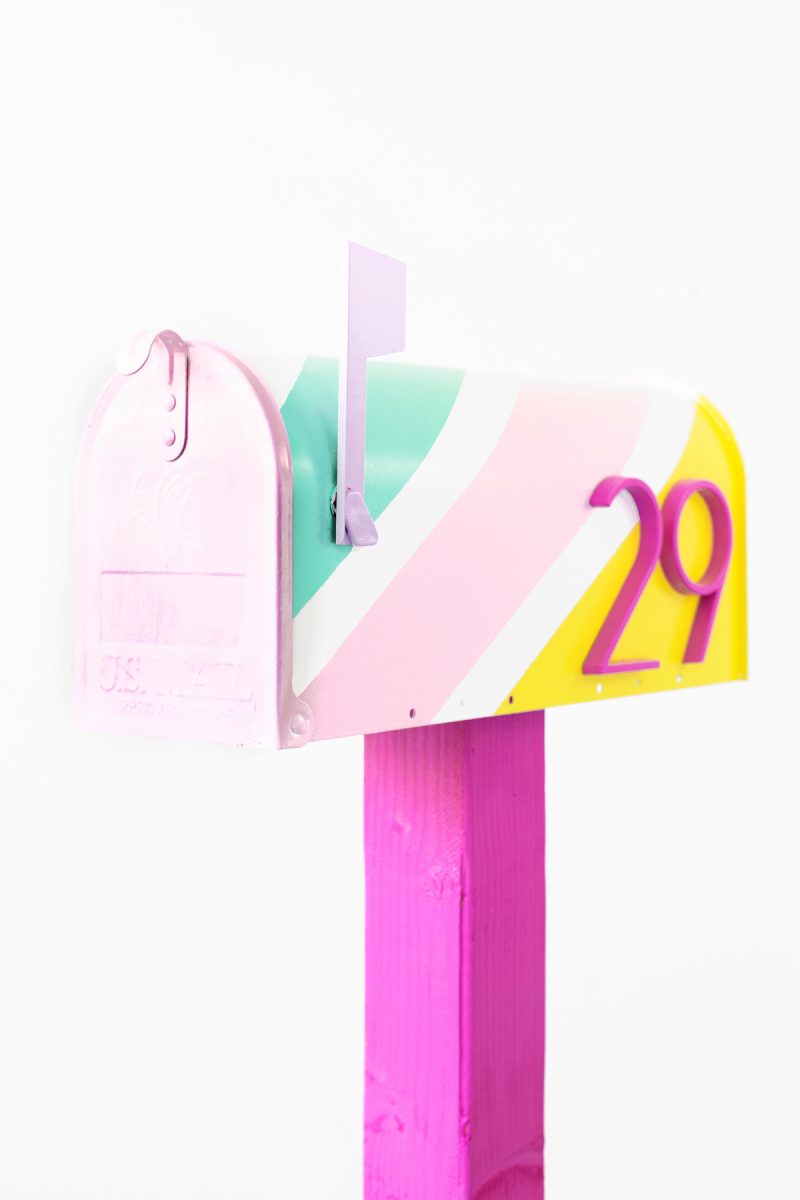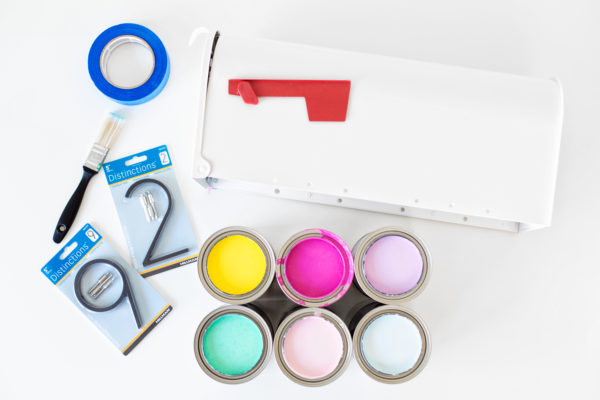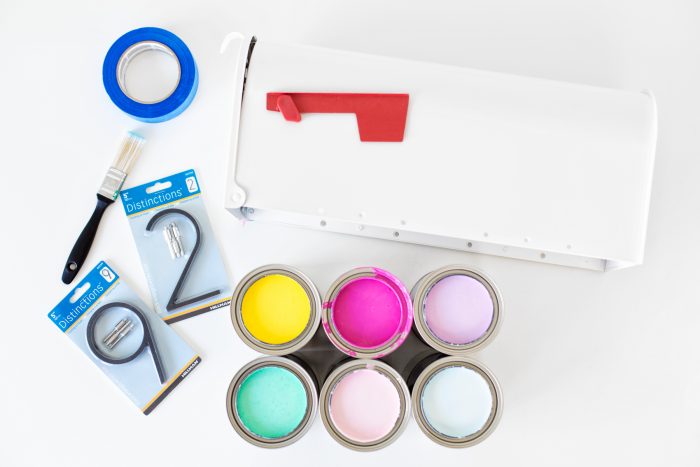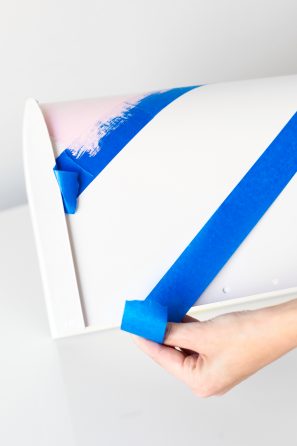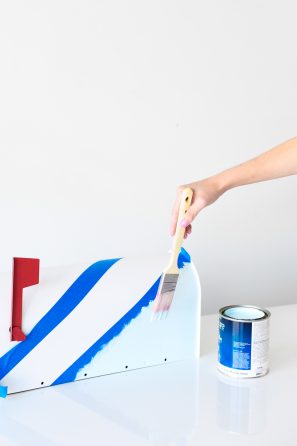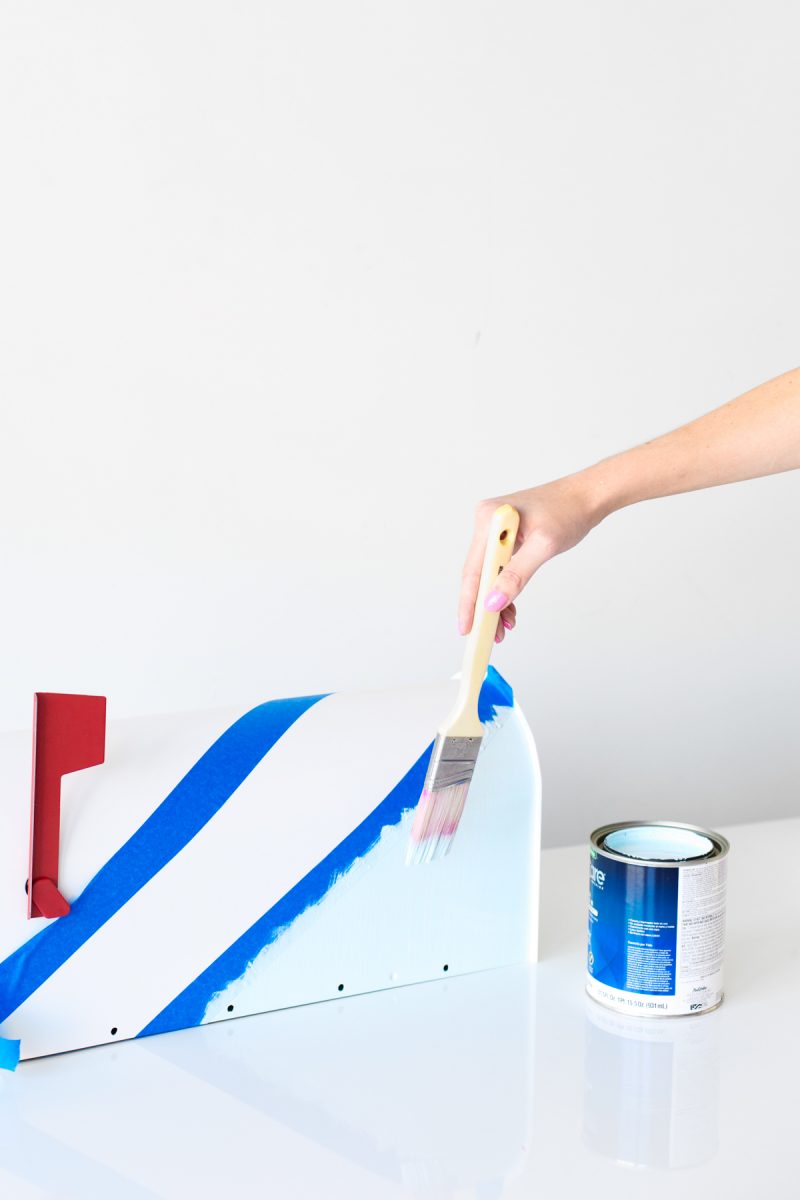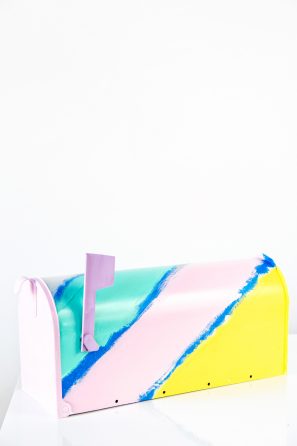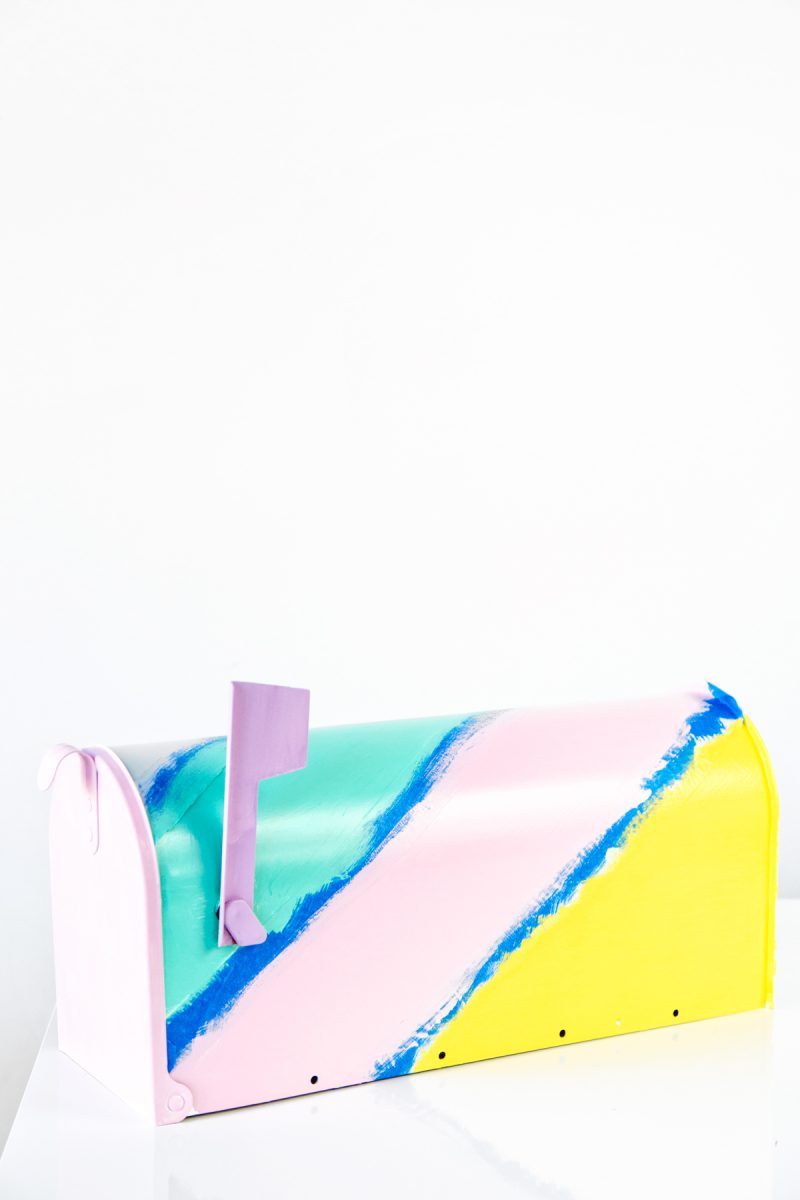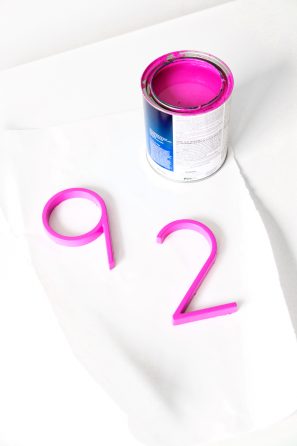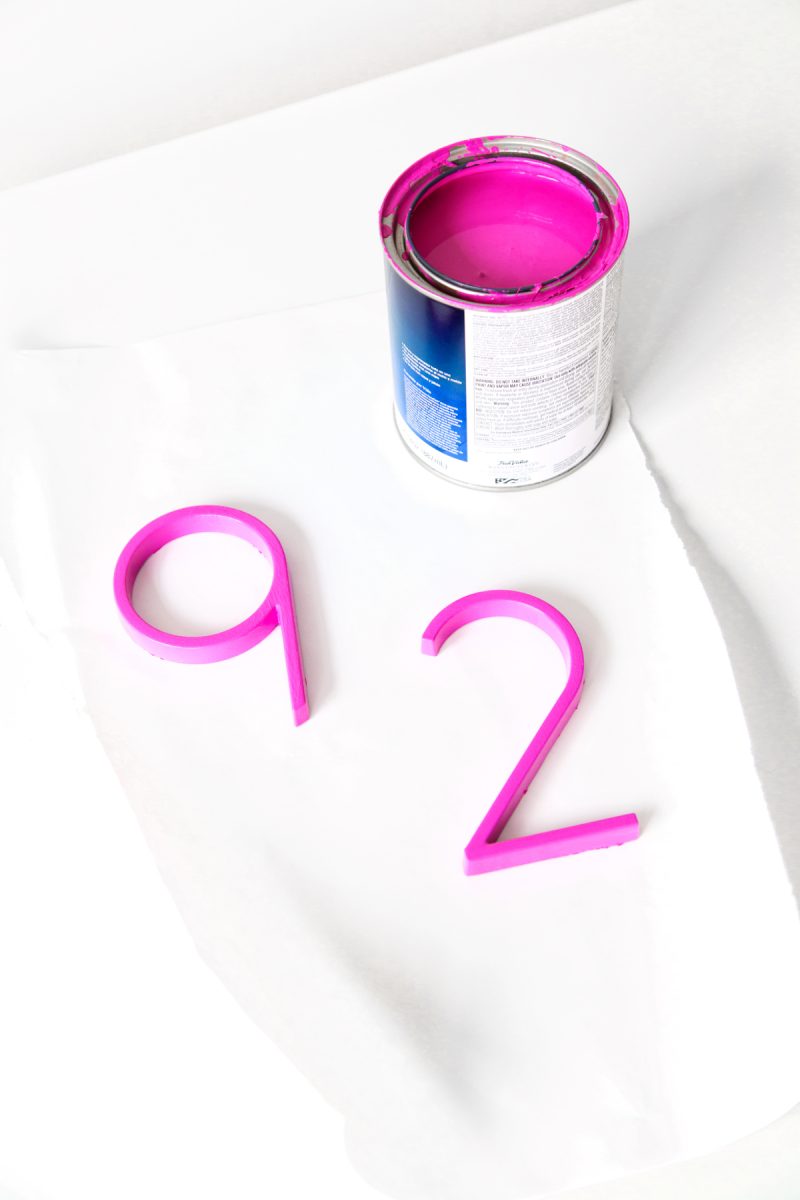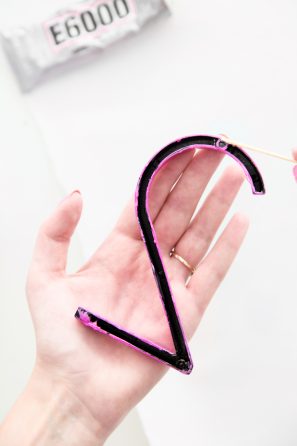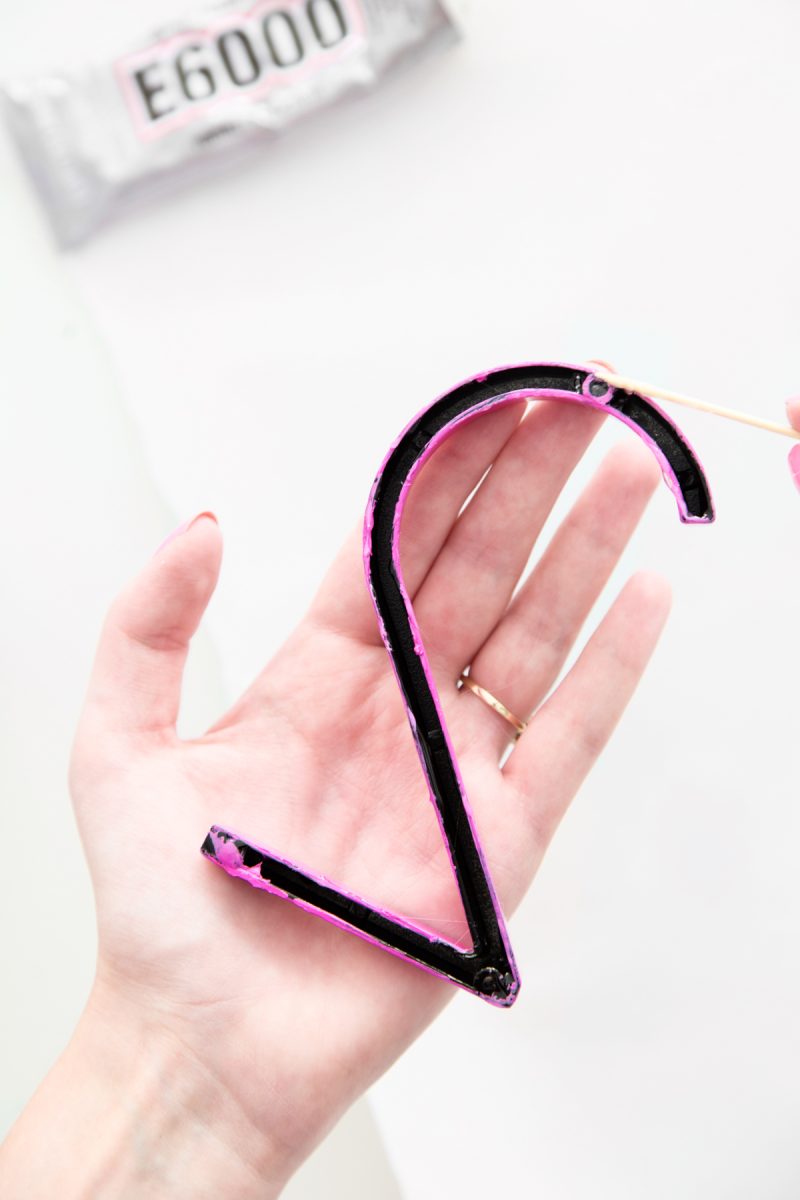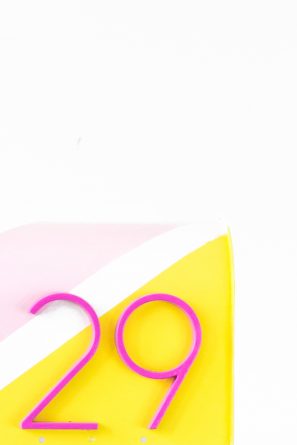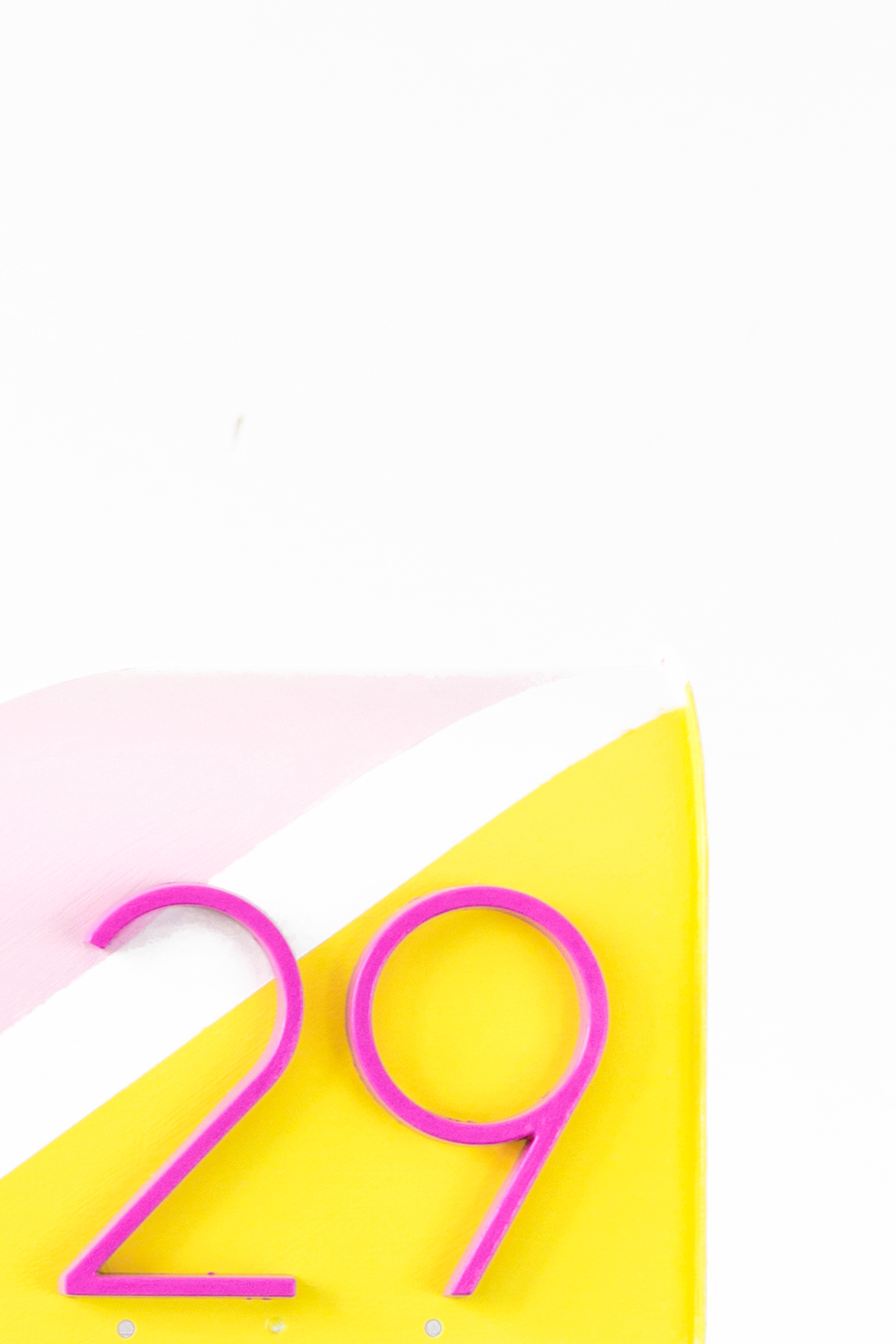 DIY Striped Mailbox Makeover
Total Time: 2 Hours (Plus Drying Time)
Supplies
Mailbox
House Numbers (We purchased ours at our local True Value)
Primer
Exterior EasyCare Paint in Bright Blossom, Heroic, Irish Rose, Sherbert, Sky Blue + Glam Goddess
Painter's Tape
Paint Brush
E6000 Glue
Toothpick
Directions
1. Paint a thin, even coat of primer all over the mailbox and house numbers. Let dry completely.
2. Tape off diagonal stripes across the mailbox, spacing them about 4"-5" apart. You could also vary the spacing (or tape size) for a different look!
3. Paint each section a different color and let dry for 30-60 minutes. Paint with a second coat if necessary. Let dry again, for about 60 minutes, then carefully remove the tape.
4. Paint the front of the mailbox, the back of the mailbox and the flag all different colors as well. Let dry completely. Additionally, paint the house numbers with a contrasting paint to the colors used on the mailbox (so they stand out!) and let dry completely. Repeat if you need a second coat.
5. Once all the paint is dry, it's time to attach the numbers to the mailbox. Lay the mailbox flat on it's side, and coat the back edges of one number with E6000 glue using a toothpick.
6. Press the number onto the mailbox and hold for 30 seconds. Repeat with the other number(s) as applicable. Leave the mailbox on it's side to let the numbers properly set/dry, according to package instructions. After it's dry, you're ready to install your mailbox in your front yard!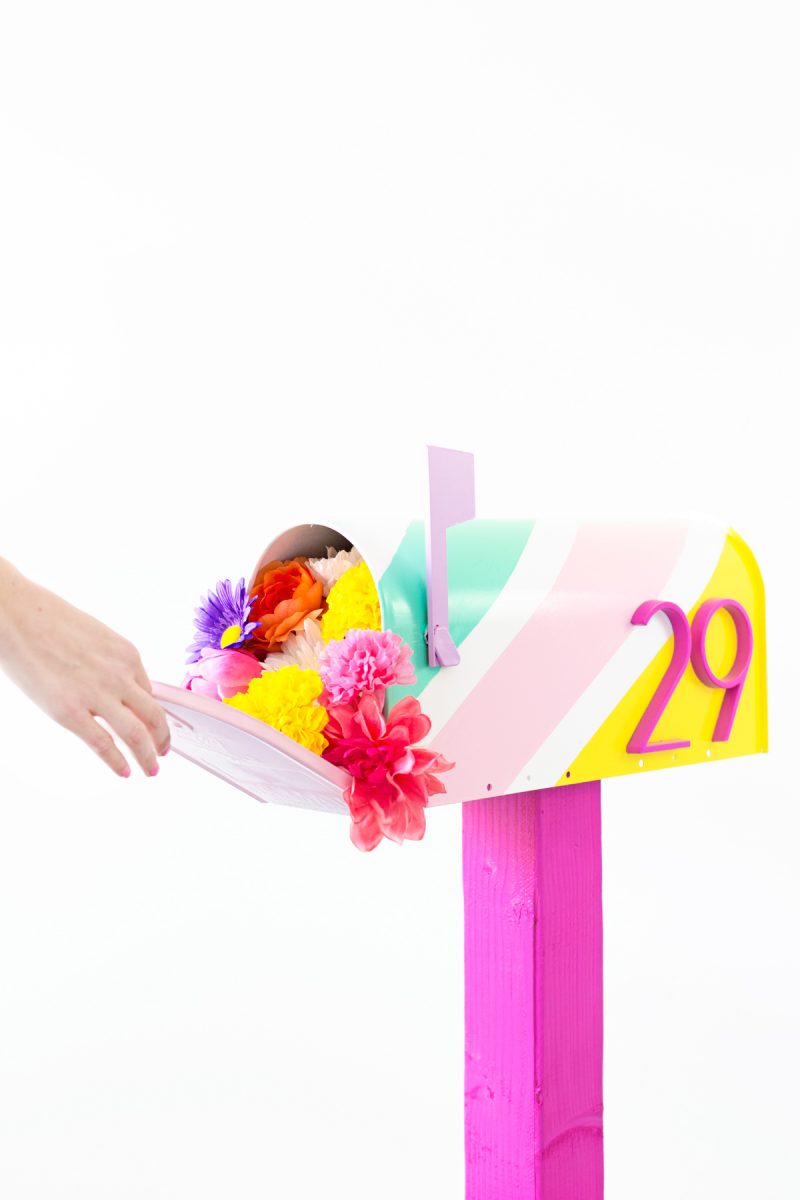 Photos by Jeff Mindell
Now I just need a house to go with it! Preferably on "Candy Lane" I think? Ha, minor details, people!
Hope you've enjoyed our series of colorful summer makeovers! Don't forget, you can check out True Value on Facebook, Twitter, Pinterest and Instagram, or visit TrueValueProjects.com for more DIY ideas and projects!
This is a sponsored conversation written by me on behalf of True Value. The opinions and text are all mine.