No, not sprinkled donuts…. donut sprinkles!! On top of cake. Because when donuts and cake get together, the world explodes with happiness. I know I'm not the first to turn Cheerios into donuts, so I won't take credit for that genius. But when I started scheming up donut DIYs for 2014, I knew I had to try out these teensy tiny donuts myself… and turn them into sprinkles! How FUN are these, for real!? Sprinkles on sprinkles. Sweets on sweets. It's like my dream world up in here. I want to decorate every dessert that comes into my possession with these little bits of cheer. You too? Thought so!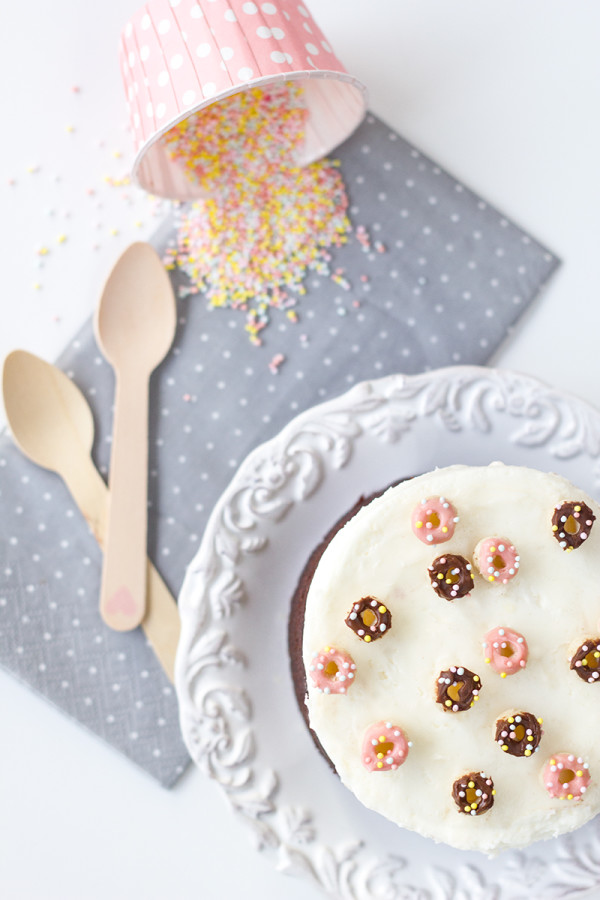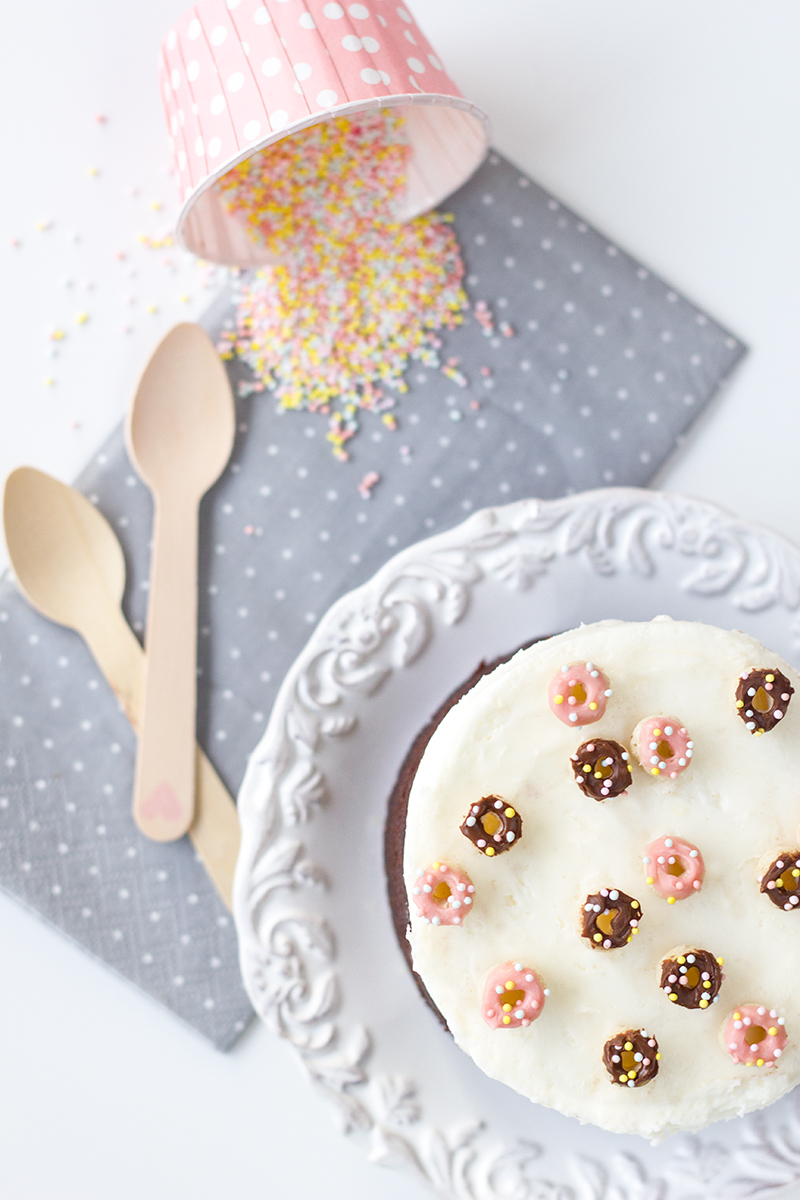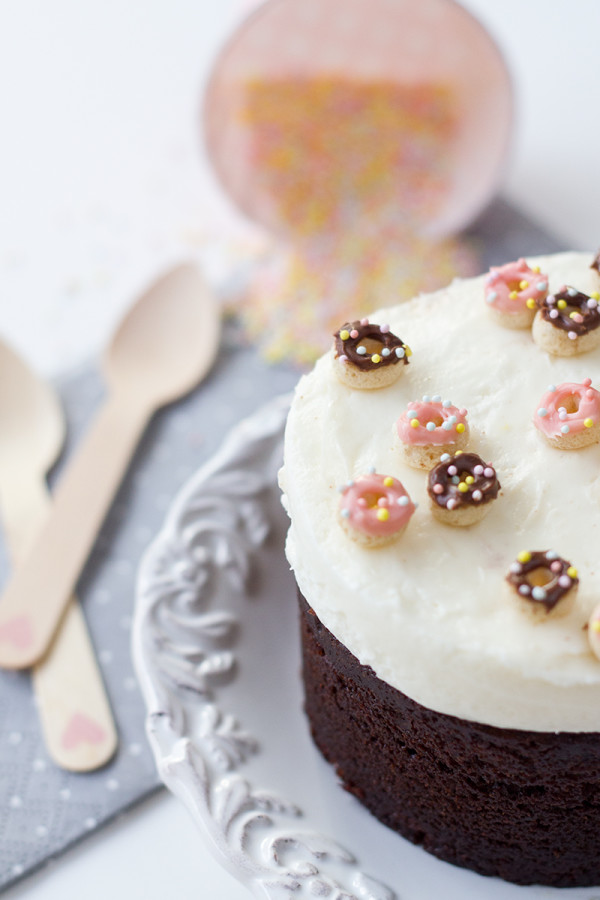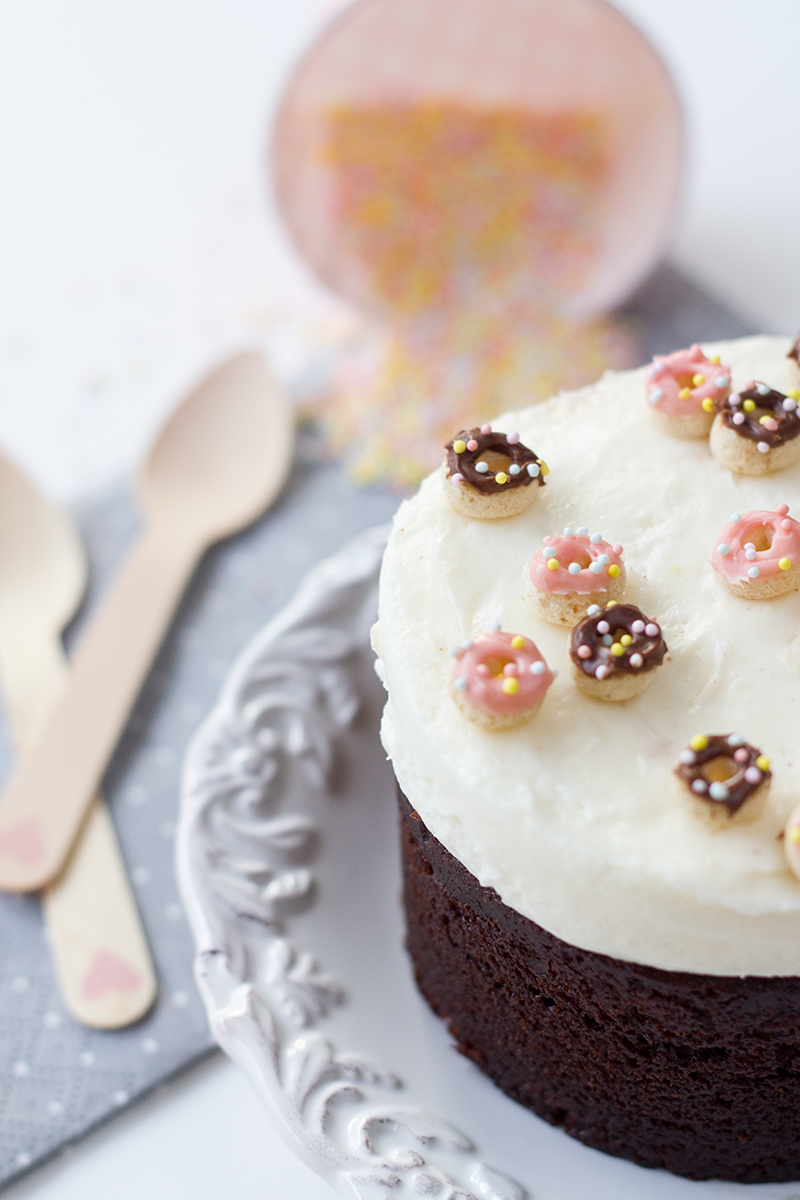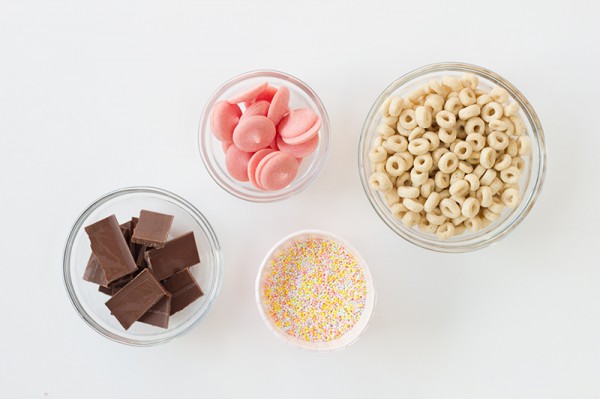 Cheerios or Cheerio-like Cereal (I used Trader Joe's O's!)
Chocolate and/or Candy Melts (For the "frosting")
Sprinkles (The tiniest nonpareils you can find are best!)
Toothpicks
Melt your chocolate in the microwave, stirring at 30 second intervals until melted and smooth. There's really two ways you can decorate up these donuts. A speedier way to get these guys frosted is to lightly dip the top of each cheerio into the chocolate. You might need to use a toothpick to re-poke the hole in the center. The other way, if you want to really control how the frosting looks, is to dip the end of a toothpick in some chocolate and "paint" it on the top of the donut. No matter how you frost it, right after you do so, sprinkle on a few sprinkles by hand. I recommend not overloading them with sprinkles if you want to keep them donut-y, since they are so small!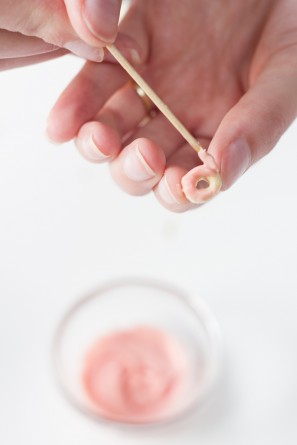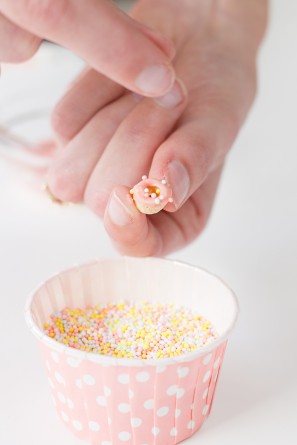 BAM! When I look at that picture below, I kinda think about how fun it would be to surprise your kiddos with a special donut treat on top of their cereal! Hehe!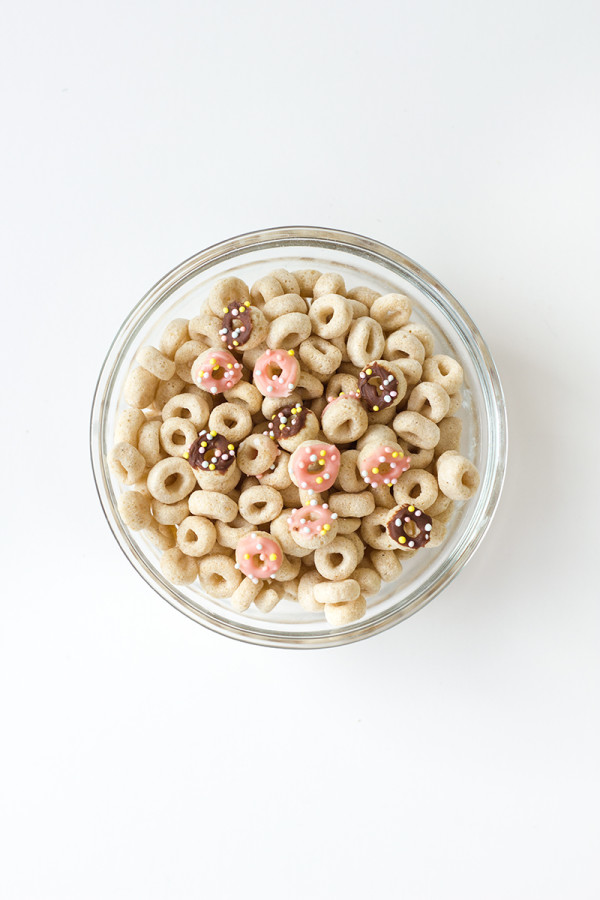 Top your cake, cupcakes or other sugary sweet with these and you're good to go!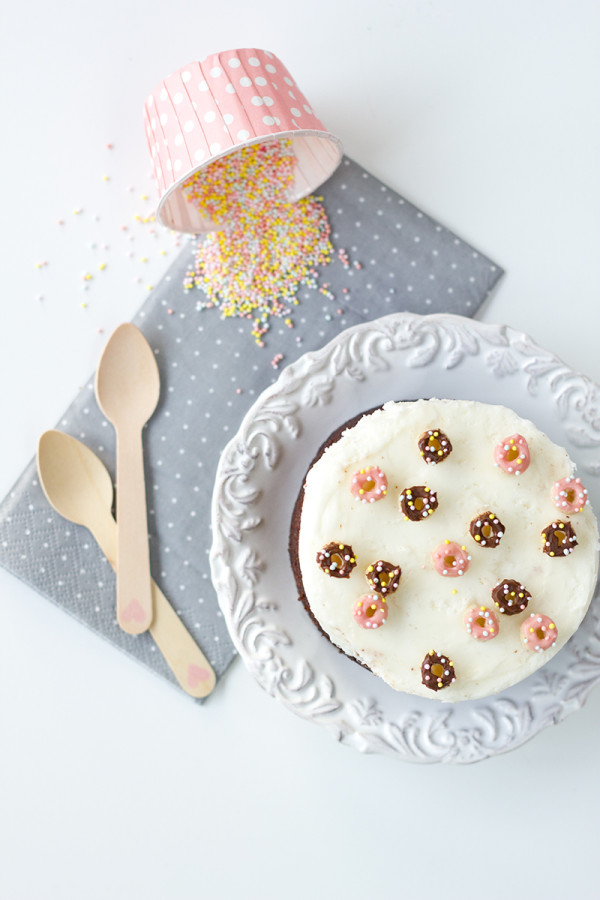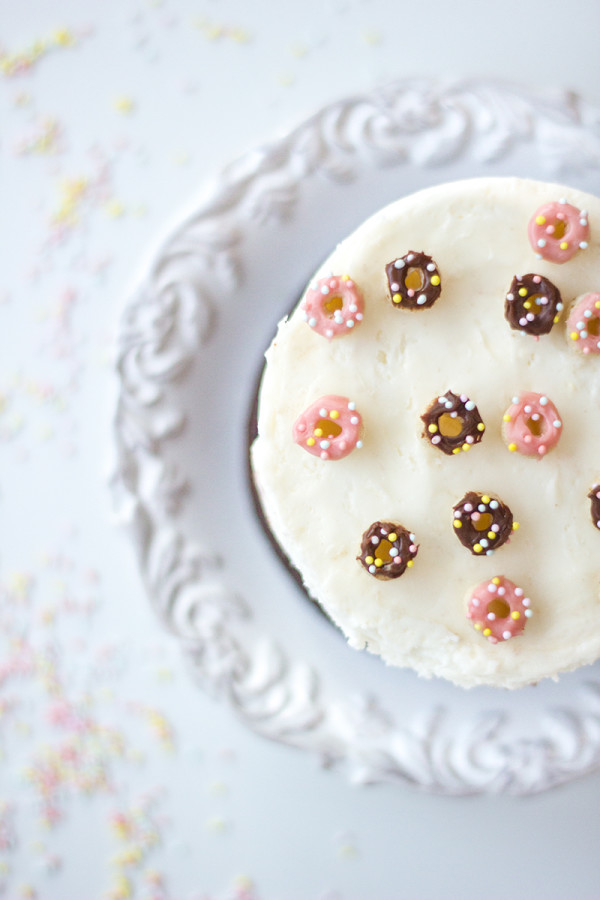 All Photos by Studio DIY
And once you get your cake topped with donuts, be sure to make a piñata AND some balloons to match! And perhaps a donut phone case too!? It never ends!