This post is a little bittersweet today! It's my final Halloween DIY. I hope you've enjoyed extending this holiday through the entire month of October with me. It is one of my favorites and I just can't help myself! Before I kick into holiday gear, I'm saying farewell with the easiest project of them all, this "BOO!" bunting. I made this as a little thank you for my Bloggers: In Costume participants and it's pretty quick to whip up before next Wednesday! You could even make ones with each of your kiddo's names for the back of their breakfast chairs on Halloween morning. Here we go!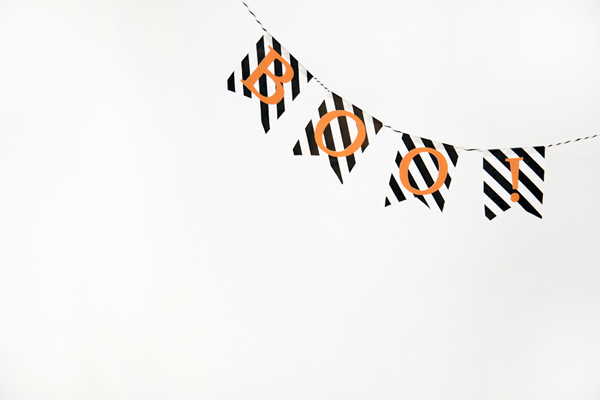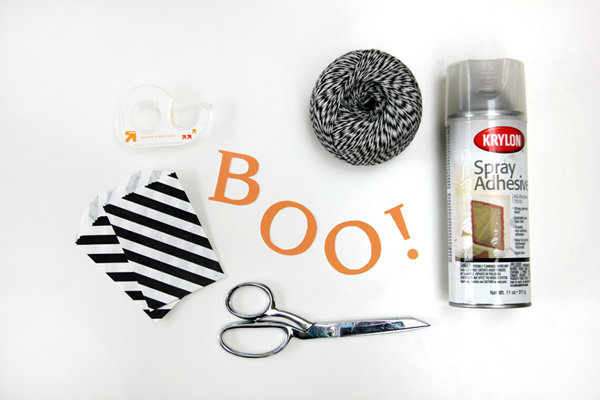 Supply List:
Mini Treat Bags (Or really any paper you'd like)
Letter Cut Outs (I printed bold orange letters on cardstock)
Scissors
Spray Adhesive or a Glue Stick
Double Stick Tape
Twine
To Make:
Trim off the tops and bottoms of your treat bags, or trim your paper into you desired flag size.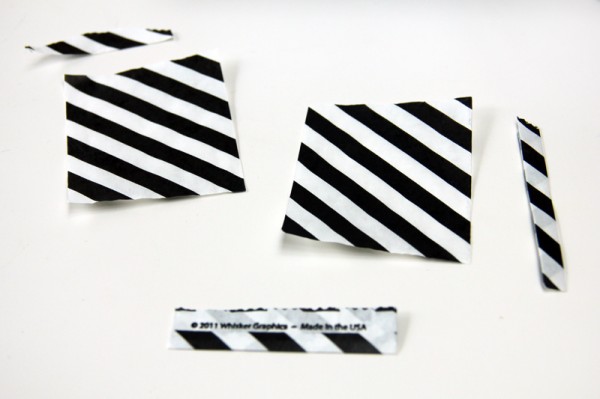 Cut a triangle out of the bottom of each to make flag shapes. Glue your letters onto your flags.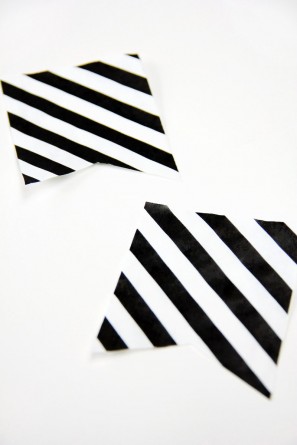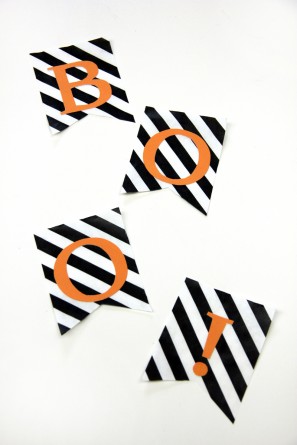 Place a strip of double stick tape at the top of each flag and fold over the twine, spelling out your word.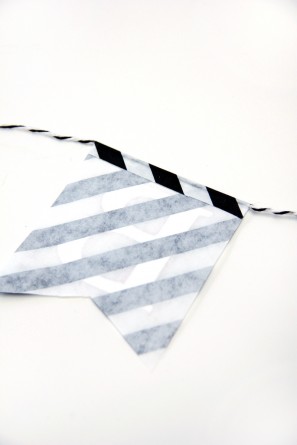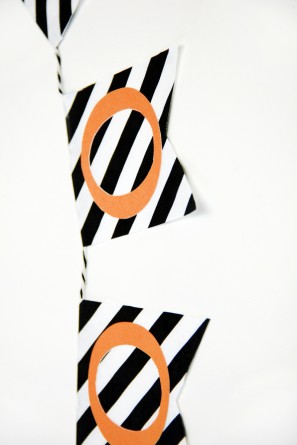 Hang and enjoy! I went garland crazy…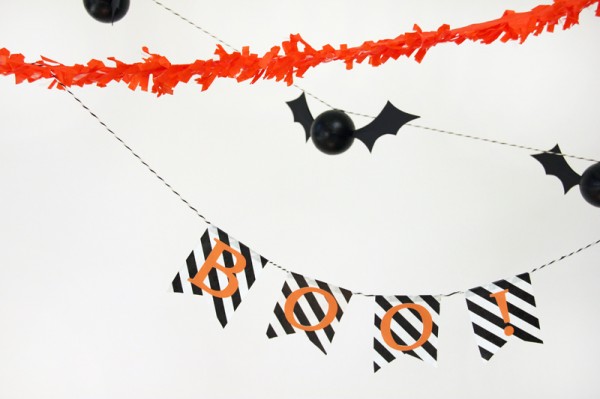 All Photos by Studio DIY
…and you should too! You can find the tutorial for the bat garland here.
Looking for more DIY projects? Check out the full project gallery here!