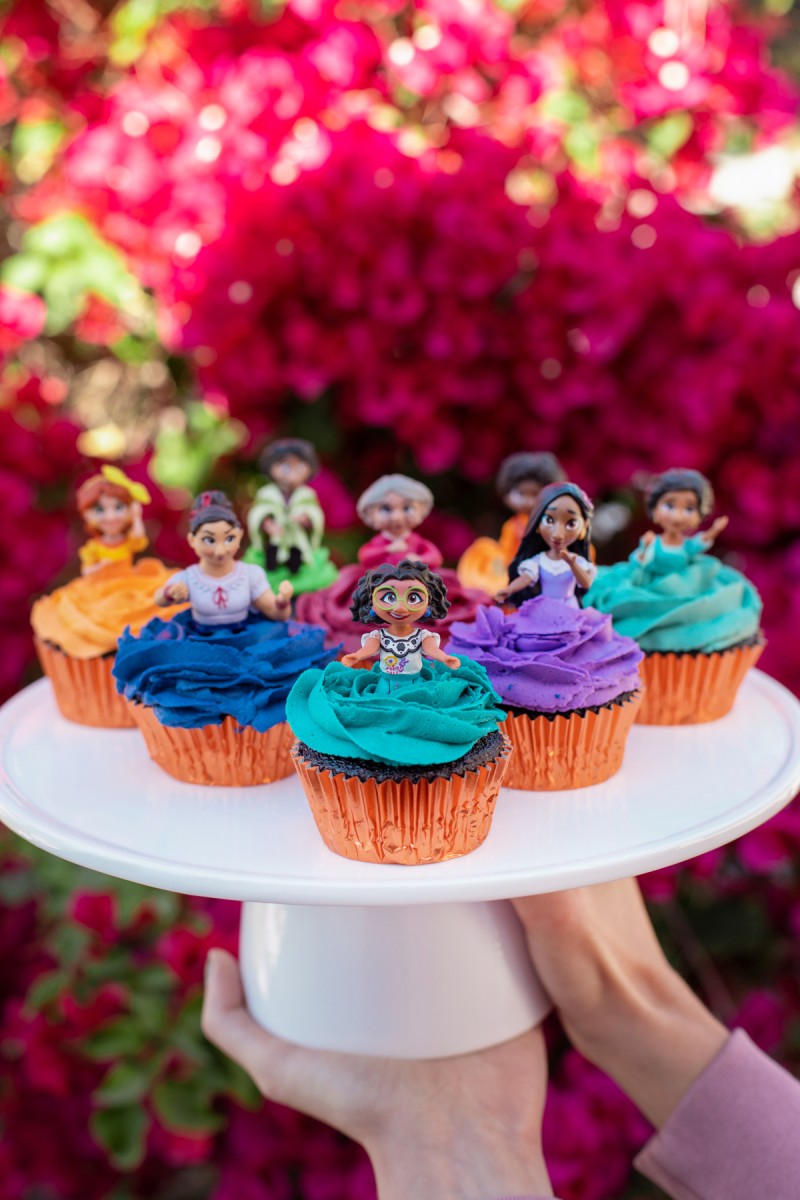 If you're little one is as obsessed with the Madrigal family as ours, it's likely you'll be planning an Encanto birthday party in the near future! Well if you're looking for an EASY Encanto cake idea, let me make it even easier with these adorable Encanto cupcakes!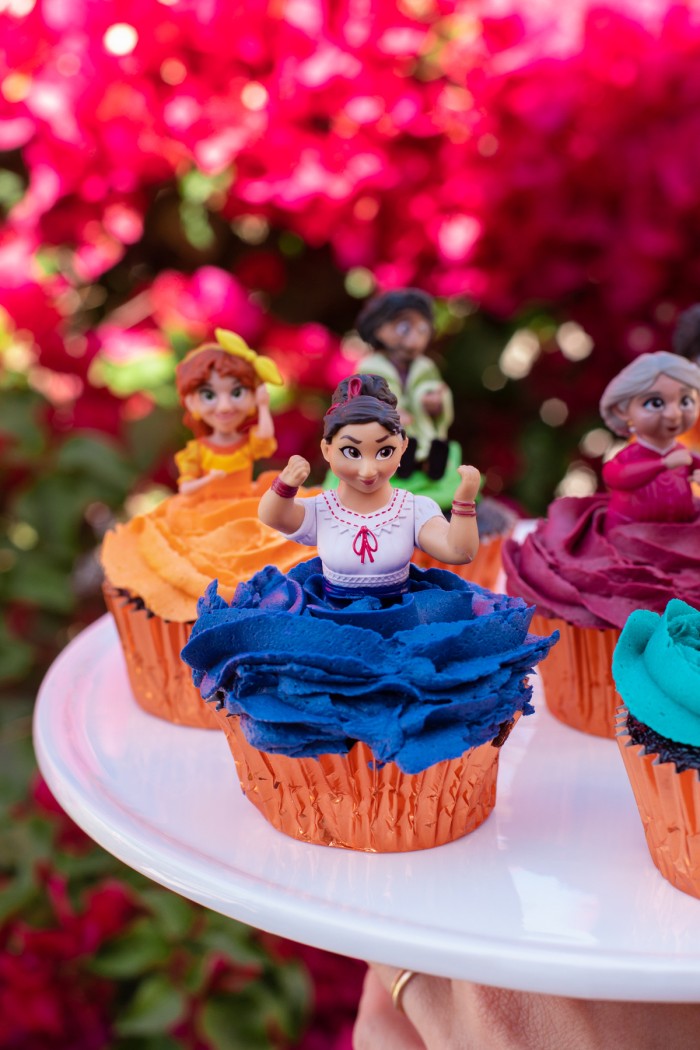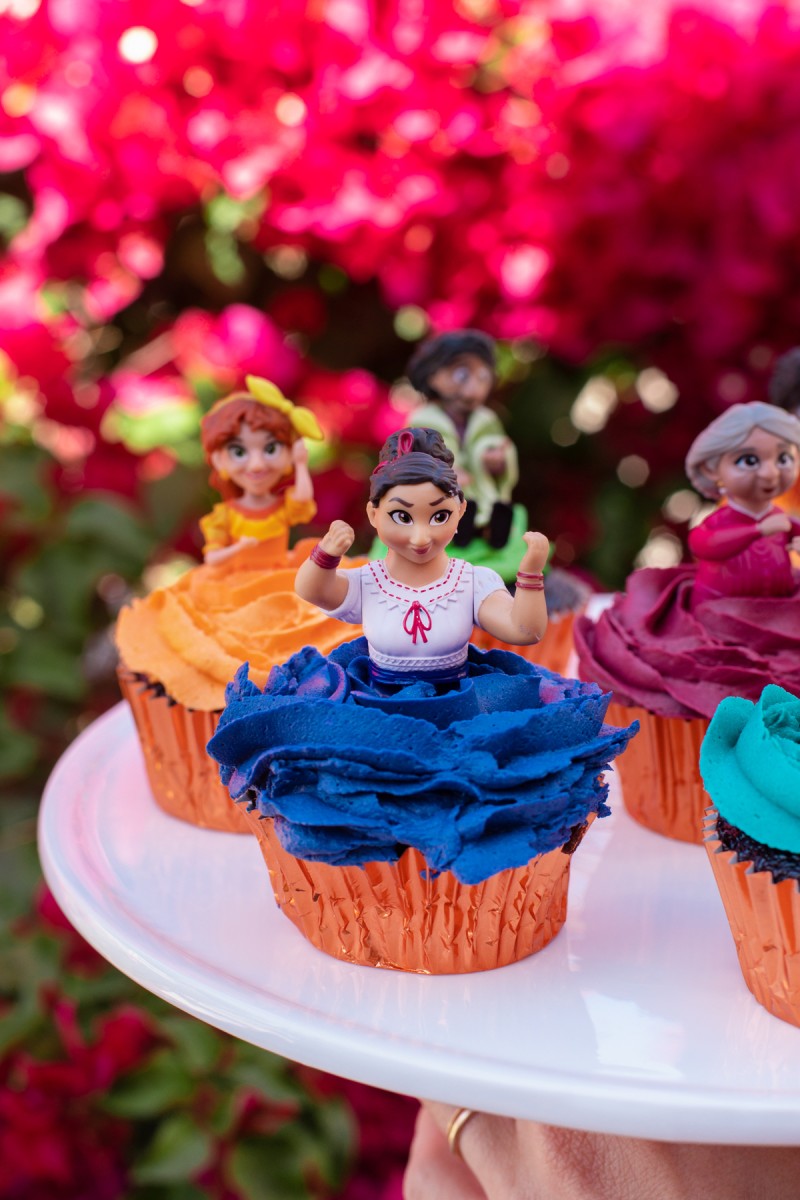 We've made Disney inspired cupcakes before because they're always a hit, and easy to scale for as many party guests as you need! Here's how to make these:
Supplies Needed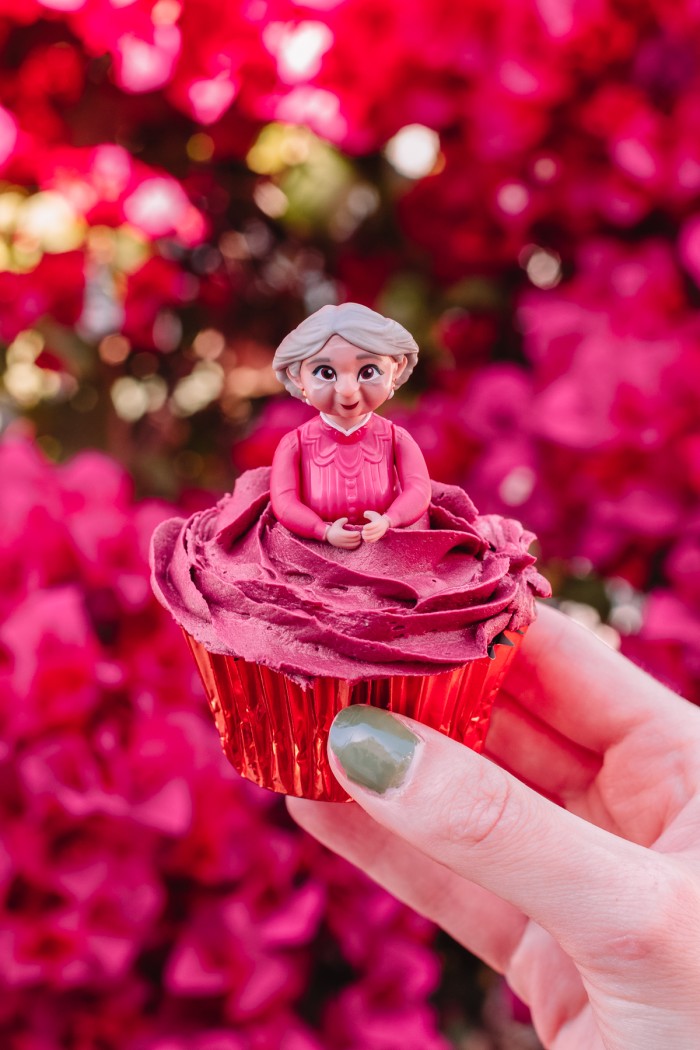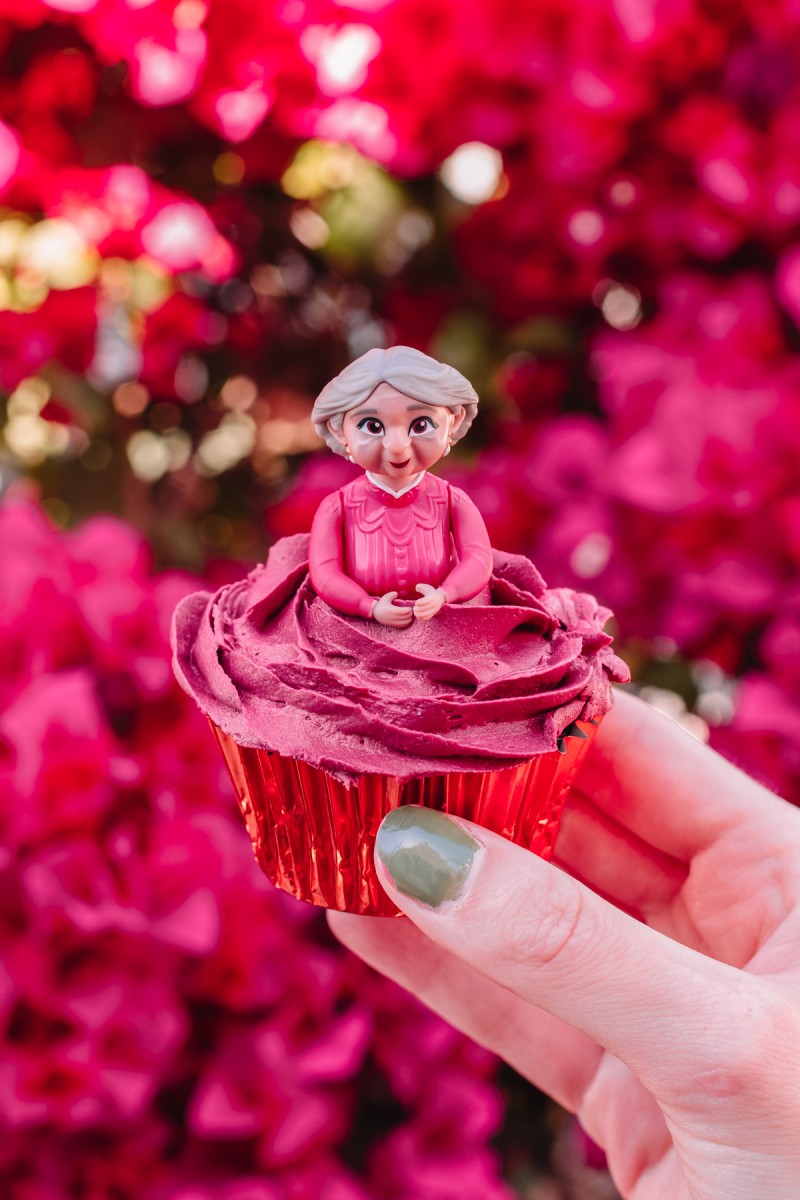 Step-by-Step Instructions for Encanto Cupcakes
Dye small portions (about 1 cup) of frosting colors that correspond to the characters you want to use. If you use the food coloring set I used, it has formulas to get the exact right colors!
Scoop one color into the piping bag fitted with the 2D piping tip.
Clean the toys with soap and water.
For the female characters, cut a small section out of the center of a cupcake and insert the character of choice.
Pipe the frosting as a "skirt" around their body.
For the male characters, pipe a dollop of frosting on top of the cupcake and set the character on top.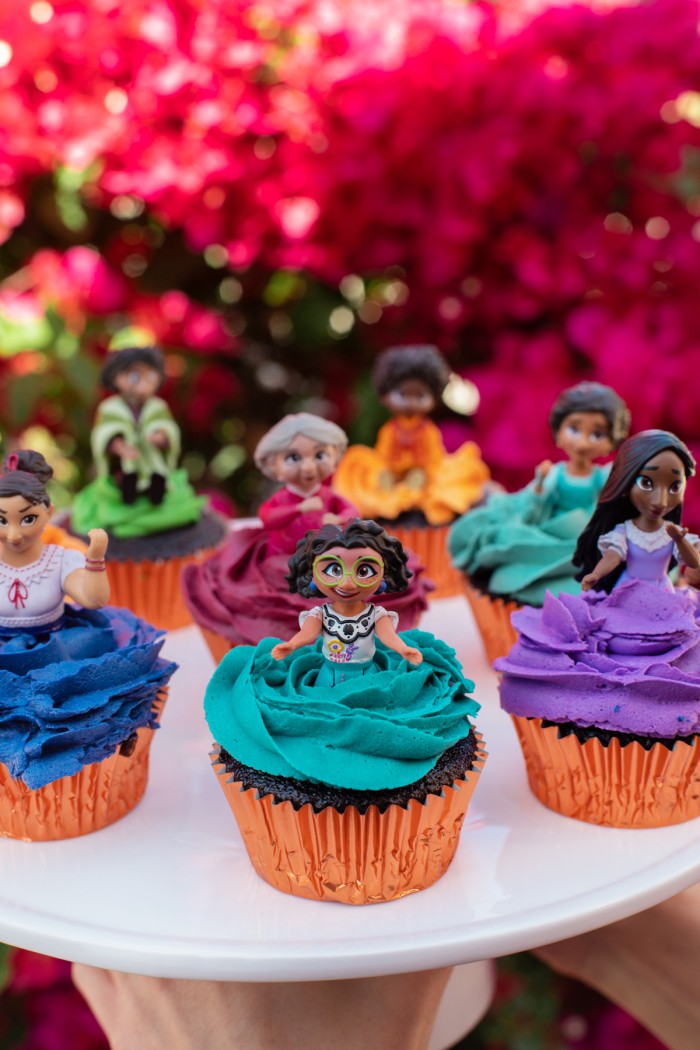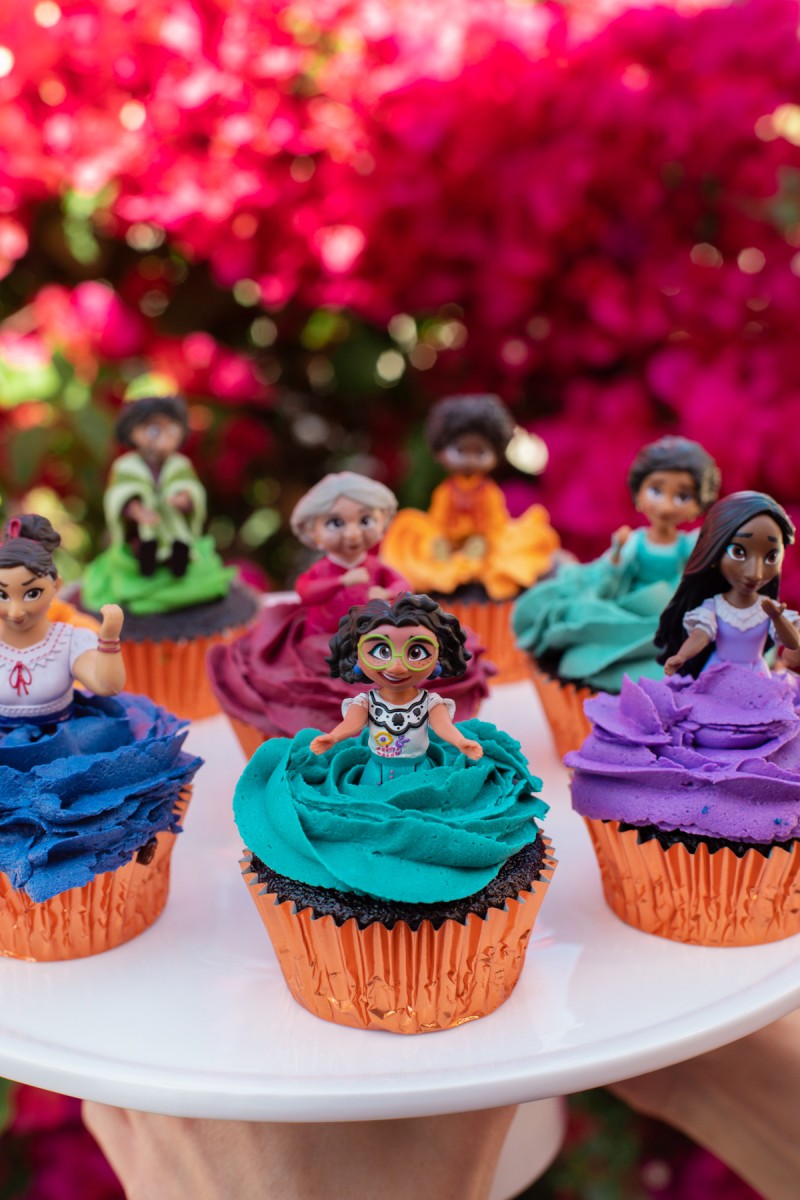 Bulk Alternative Option: Use Paper Cut Outs!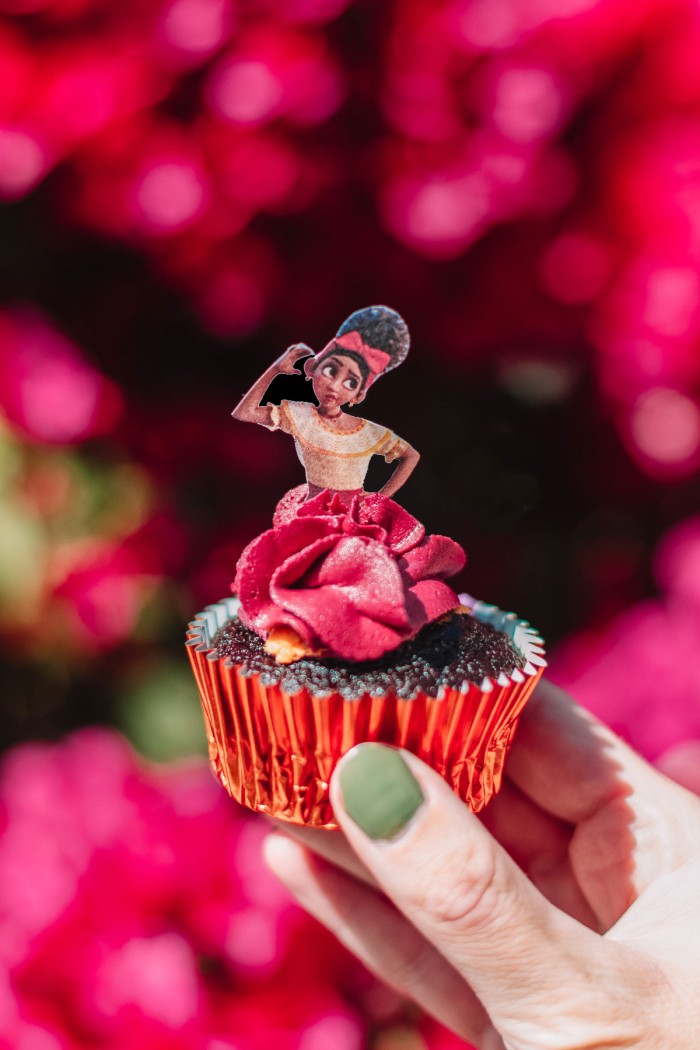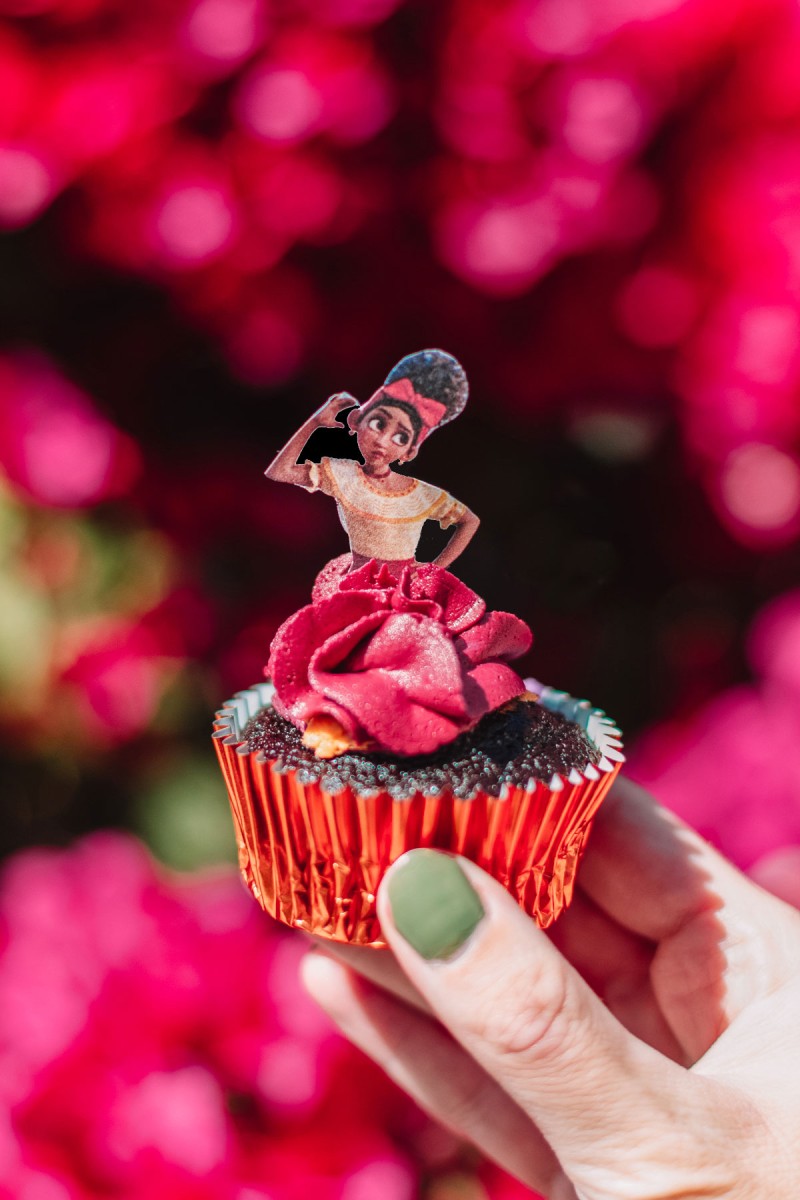 Don't want to use Encanto toys or need a way to make these Encanto birthday cupcakes in bulk for a party?
Find images of the characters online (try searching "*character name* Encanto cut out". Cut them out, cutting them at the waist. Tape to a tooth pick.
Pipe frosting on top of the cupcakes, then insert the toothpick in. It will give the same effect of the frosting being the skirt!
You can also do this with images of my favorite "character", the Madrigal Casita! Choose any color frosting and add images of Casita on top.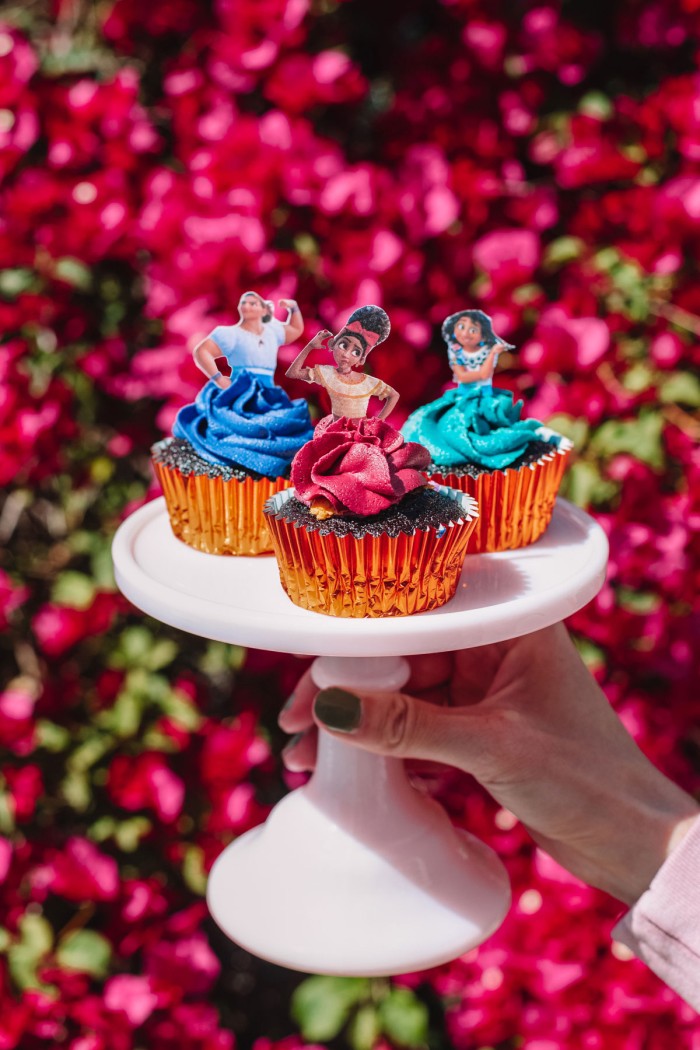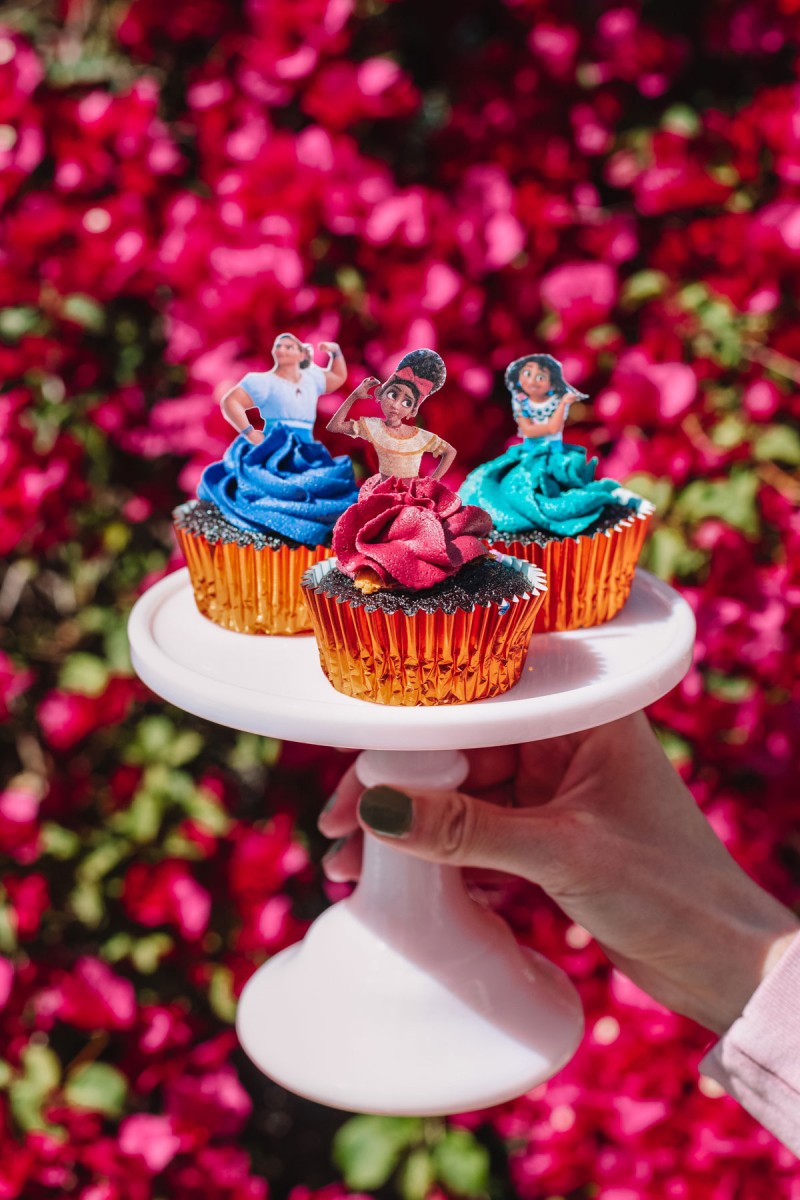 How To Display Encanto Cupcakes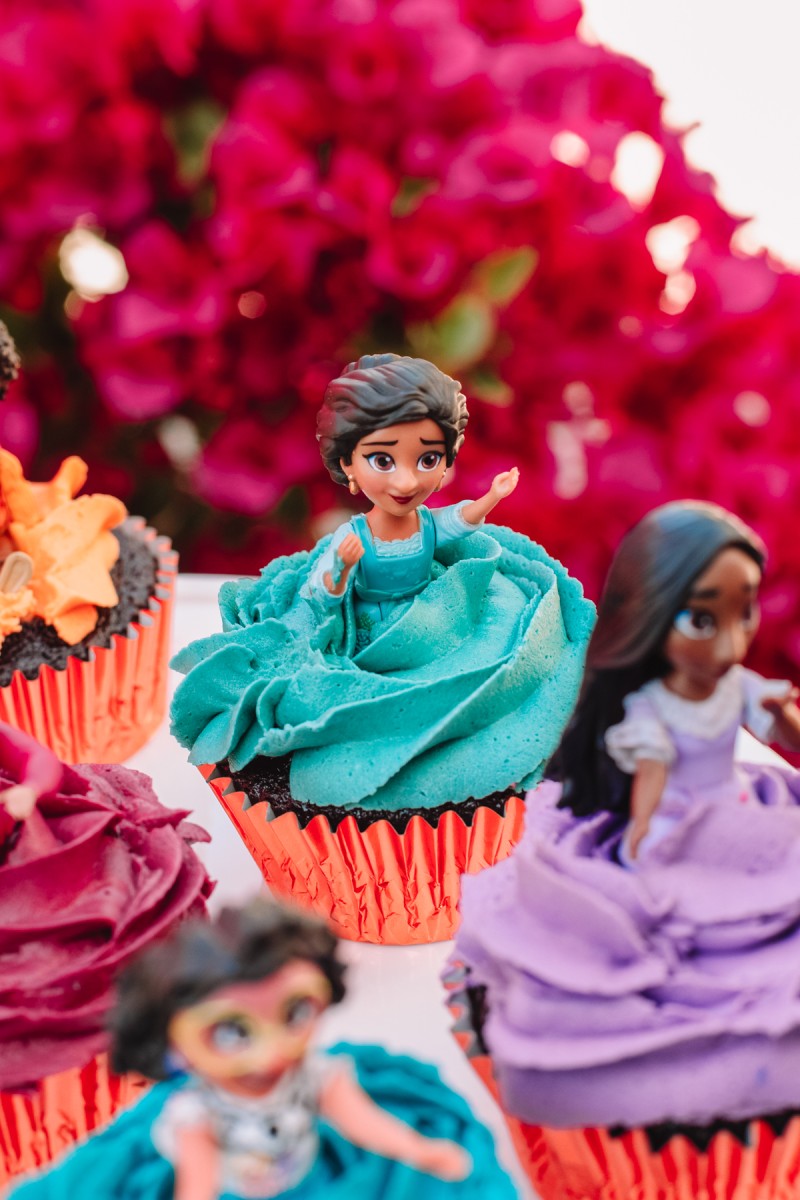 Display them on a table or cake stand with bougainvillea behind it!
If you've made a large amount, you could group them by family, or on different levels just like the family tree pictured in Encanto!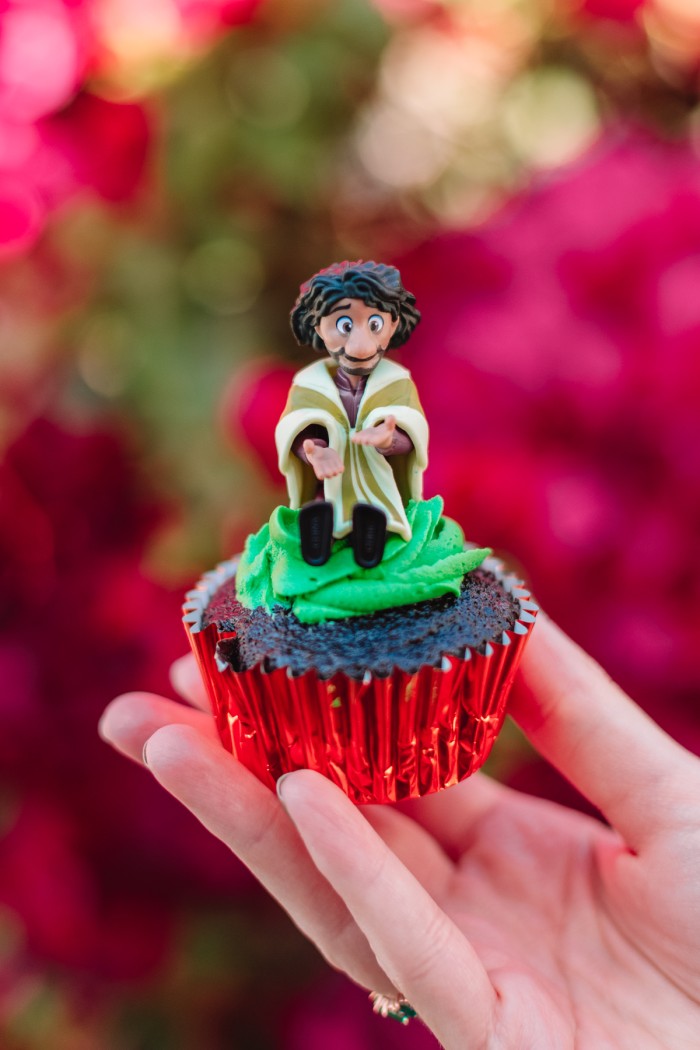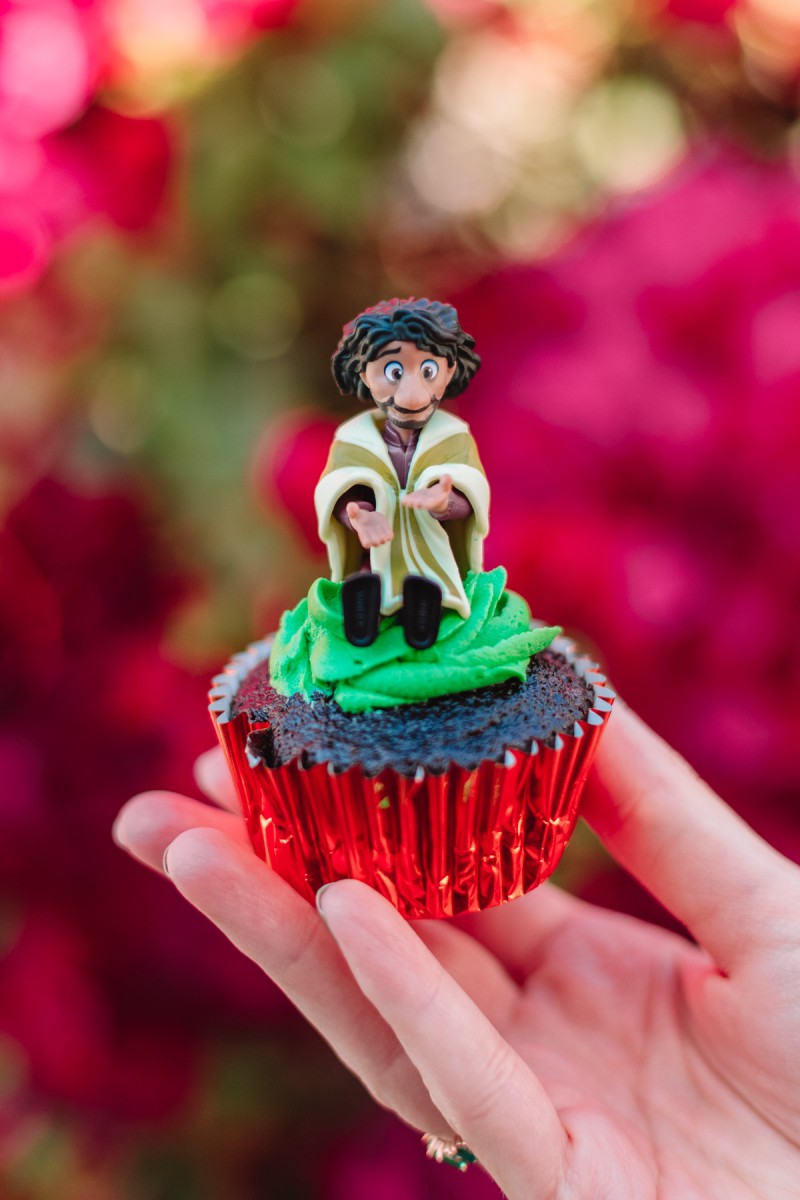 I hope your little ones enjoy these Encanto birthday treats. It's a great, easy to serve alternative to an Encanto cake and perfect for sending into school, too!