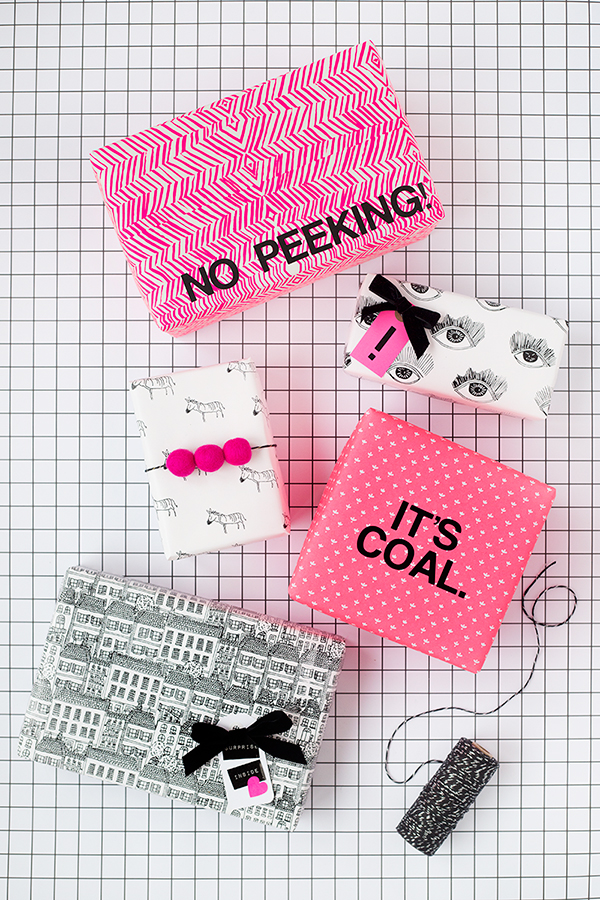 Phew! It has been a week of giveaways up in here! The big bike giveaway, an Instagram giveaway with Kate Spade Saturday and now a super fun and VERY fitting giveaway for the holidays… of Sally J. Shim's new book Pretty Packages: 45 Creative Gift Wrapping Projects! I got a copy of this sweet book and it's chock full of EASY ideas for wrapping gifts. 'Cause in the case of gift wrapping, the outside does matter. Am I right!? So, I'm sharing a few ideas here that I pulled from Sally's book and are perfect for you not-your-average Christmas enthusiasts like me. All easy enough to get done and still have time to SPARE before the 25th! (You are welcome.) Check 'em out and then head to the bottom to enter to win your very own copy AND a goodie bag to go with it!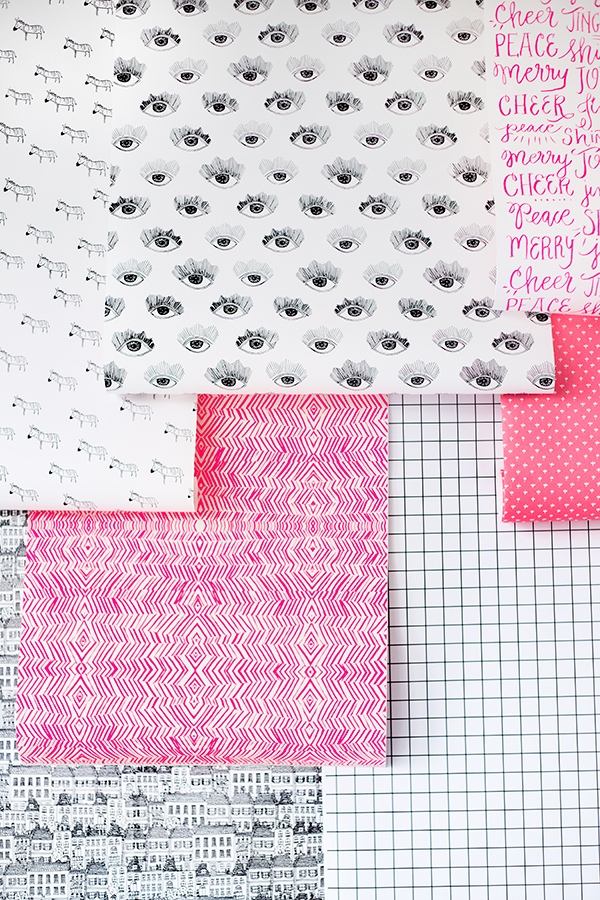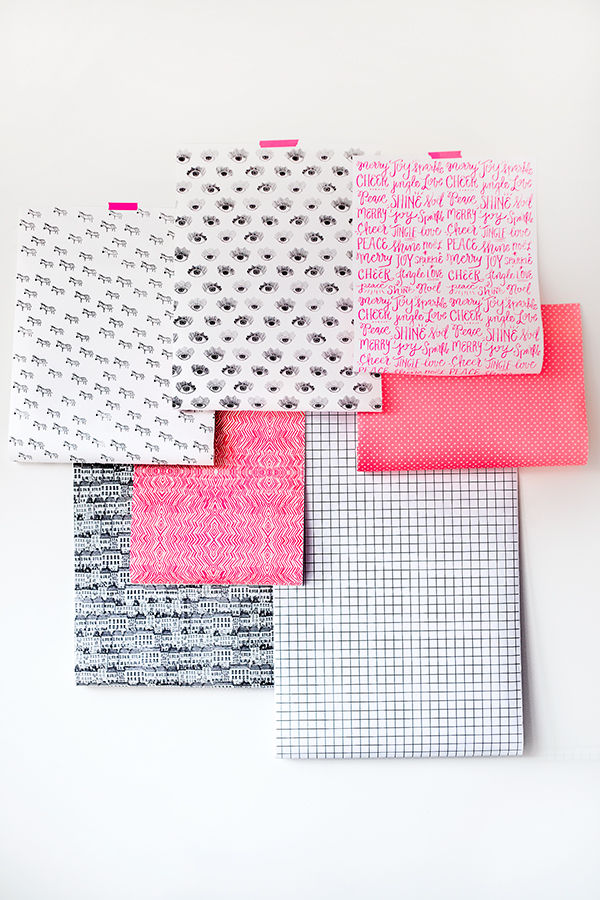 Can we take a quick second to talk about these wrapping papers!? I scoured Etsy and found some PRETTY great things. Sources below:
Eyes, Zebras and Houses Paper from Kate Zaremba Company / Grid Paper from The Paper Kit / Holiday Typography Paper from Parrott Design Studio / Neon Zig Zag Paper from Norman's Printery / Neon Print Paper from Egg Press
I pulled a few of these ideas, like spelling words (or names!) with letter stickers, stringing felt balls into a cute topper and DIY-ing my own gift guide right from Sally's book! Each idea took me 5-10 minutes and I think these little details make the gifts so much more special and meaningful.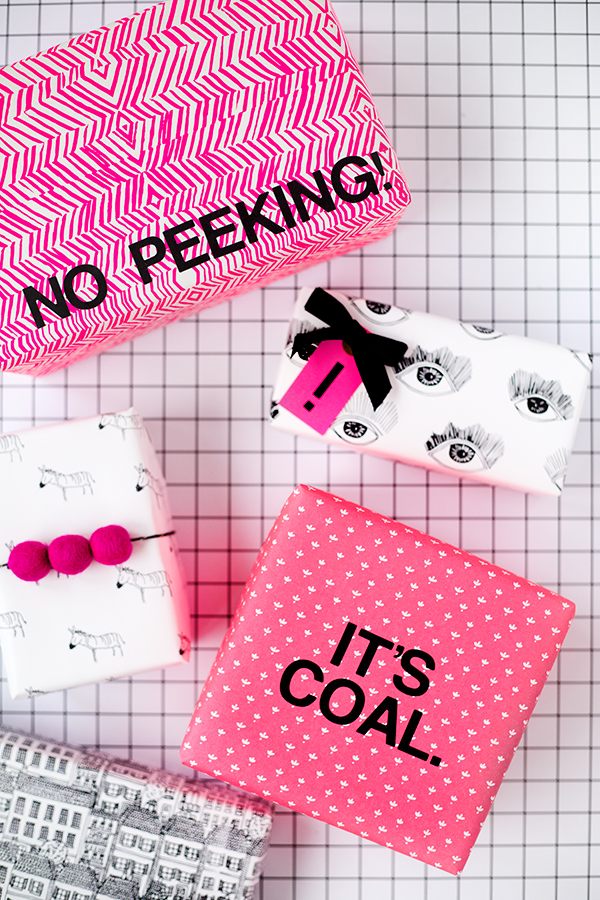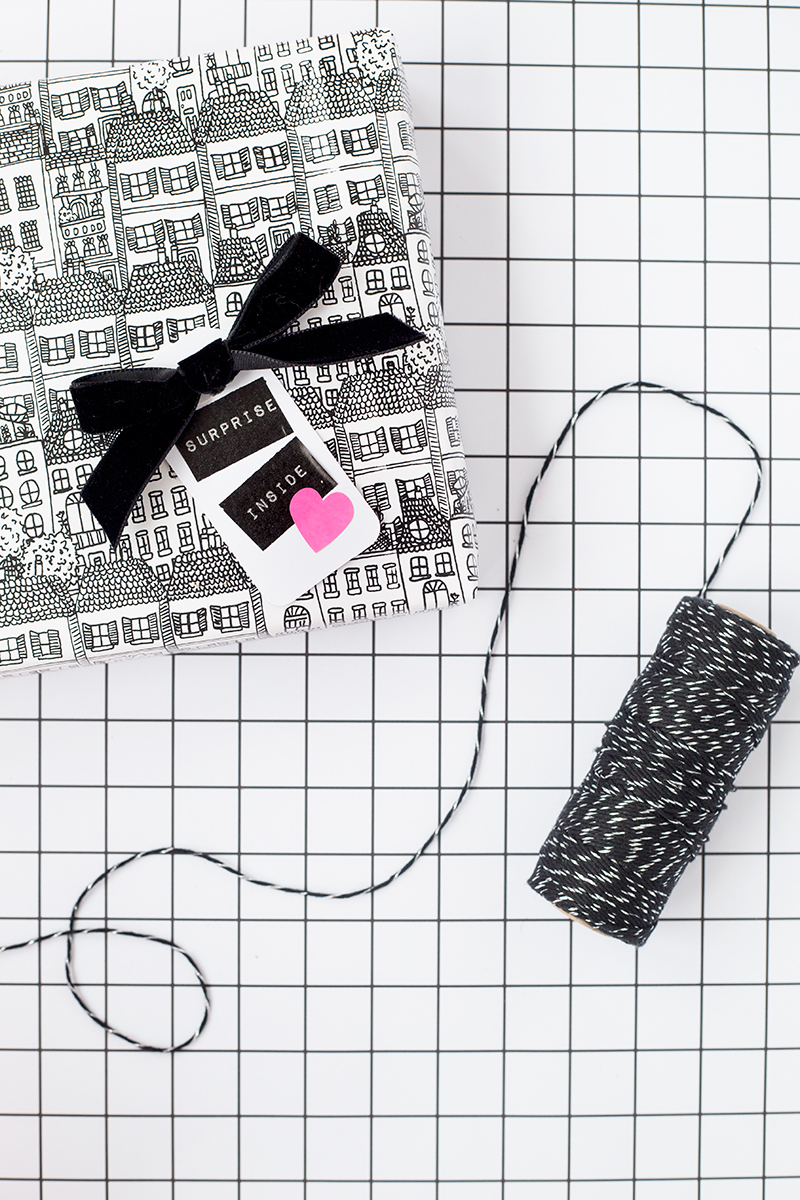 I think my mom said "No Peeking!" 95,000 times every Christmas. I was totally one of those shake-the-presents-under-the-tree kids.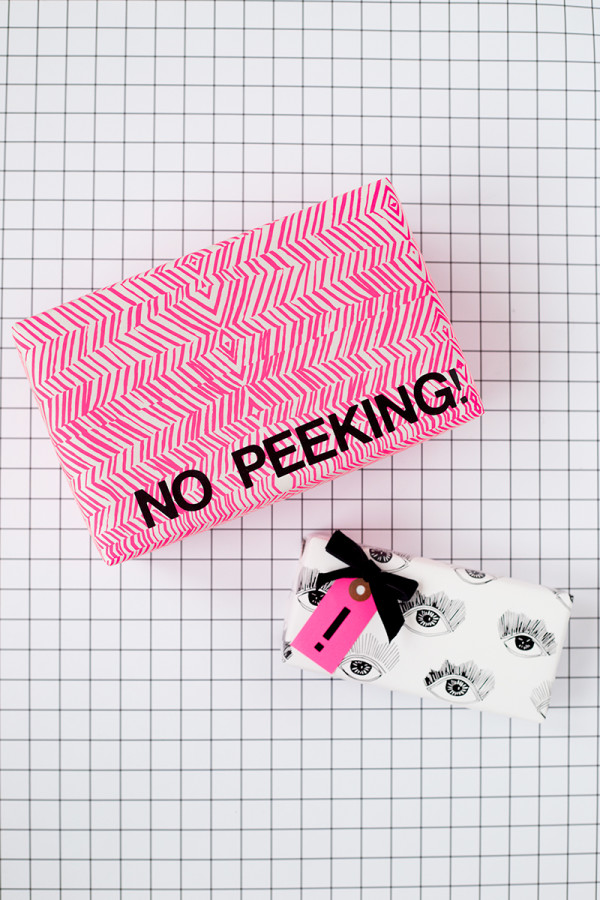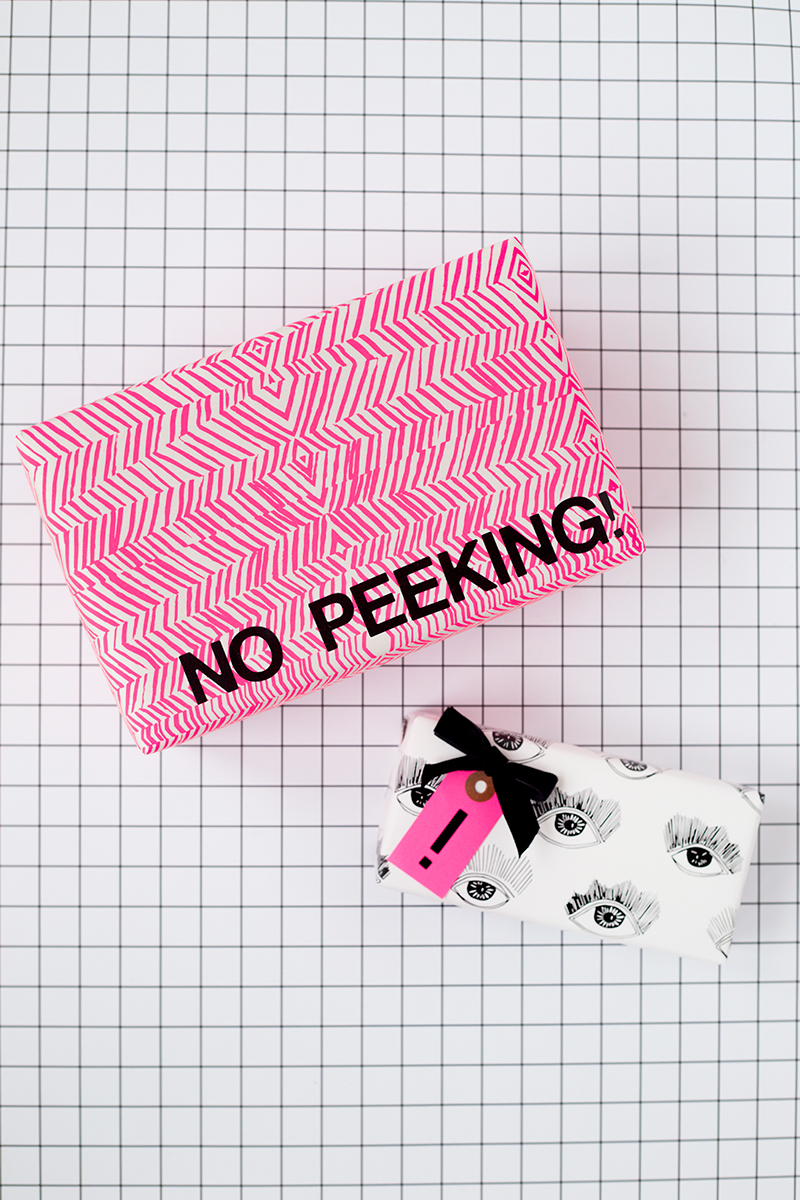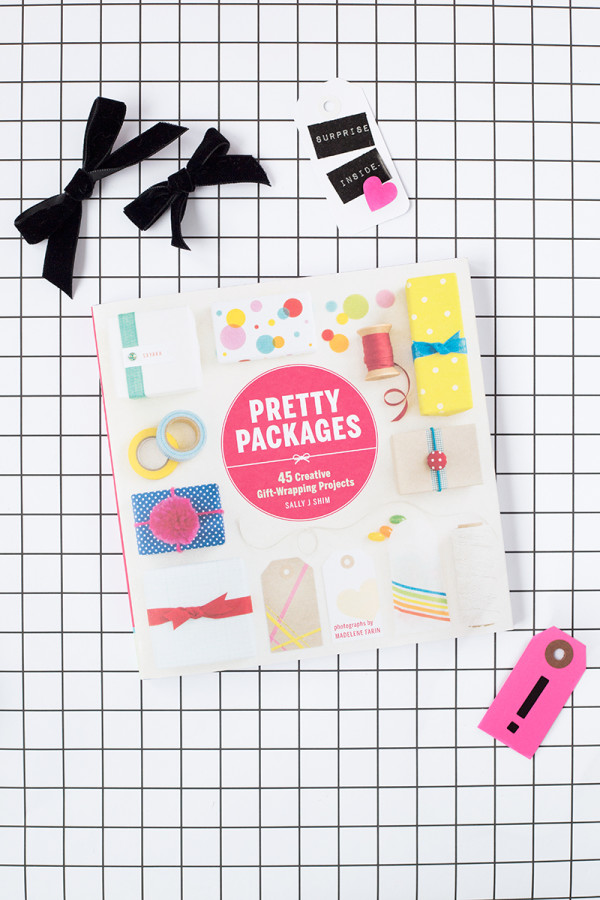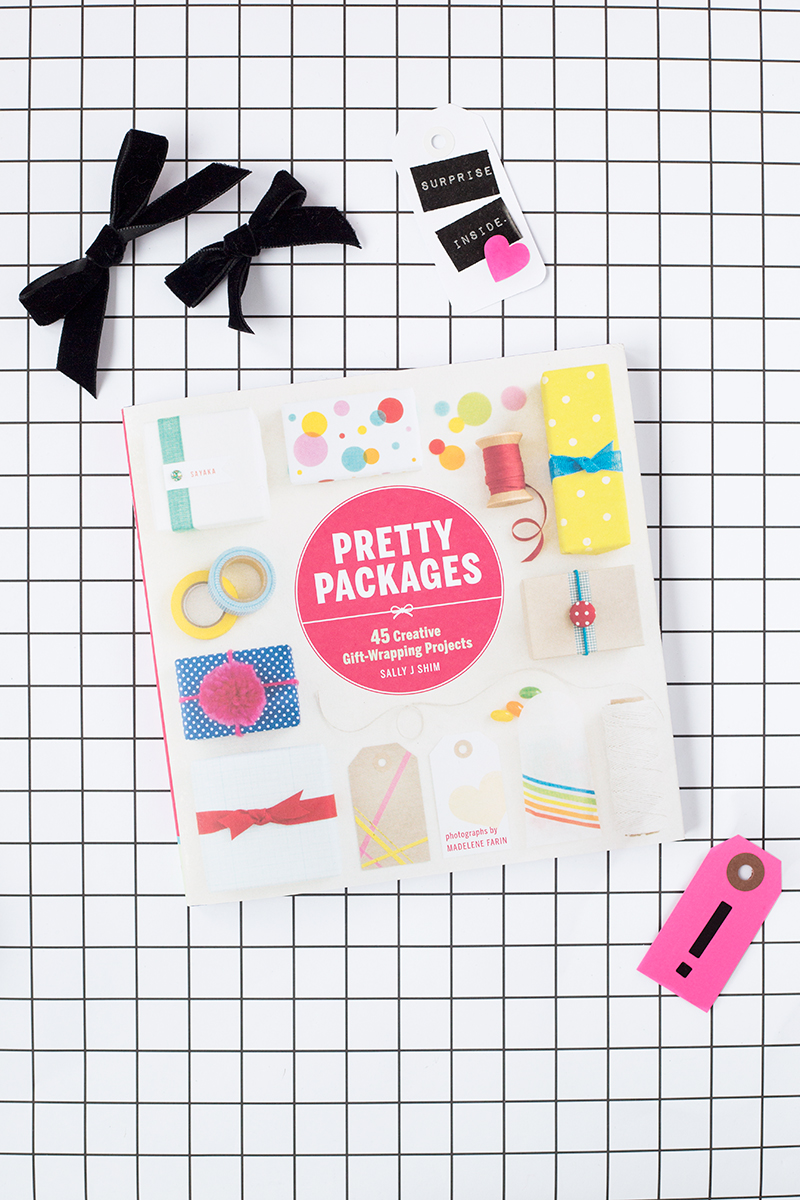 All Photos by Studio DIY
NOW! Who wants to get in on this gift wrapping action, straight from the source!? To enter to win a copy of Pretty Packages and a goodie bag to go with it, use the Rafflecopter below. Three winners will be chosen randomly on Monday, December 15th!