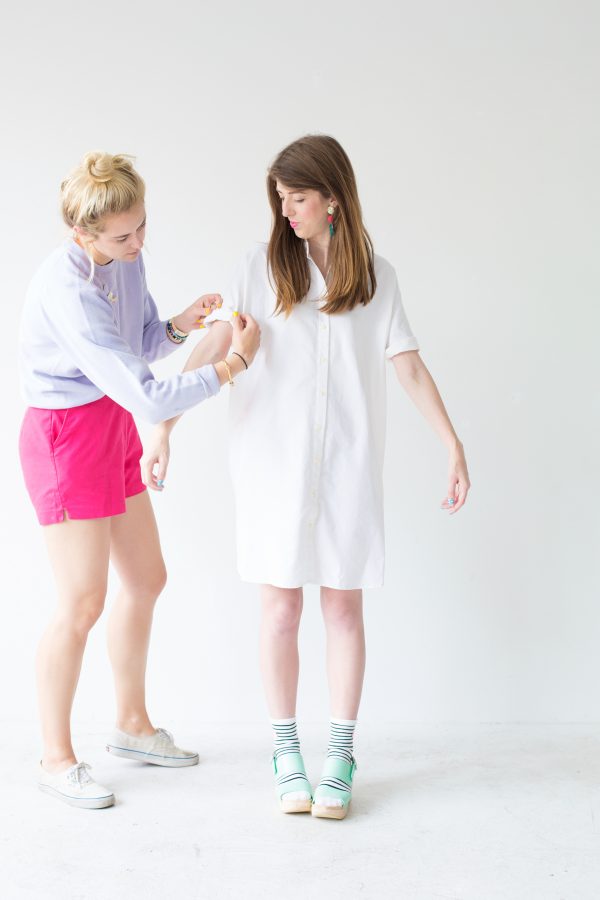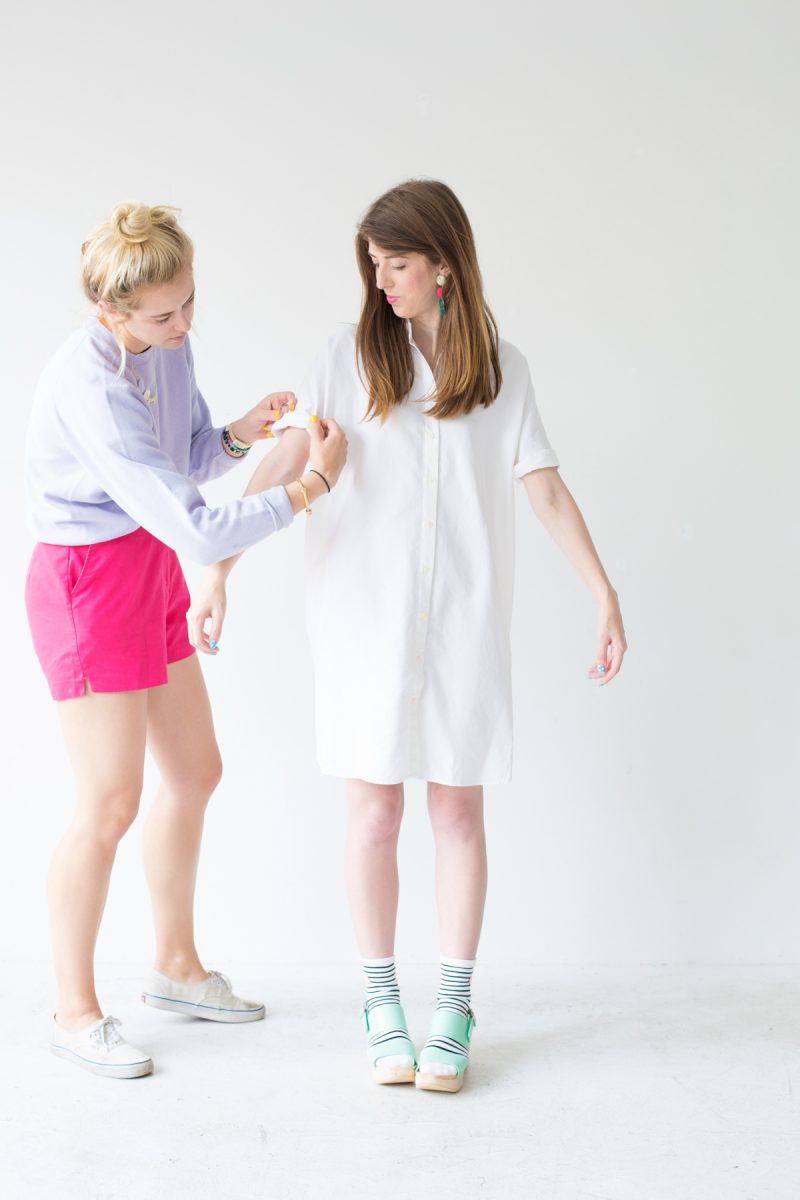 The first time Jordy, our go-to stylist extraordinaire, and I worked together for a capsule wardrobe, a new catchphrase was born. Jordy said "Gotta Cuff" about one MILLION times throughout our shoot. She cuffed everything from pants to t-shirts to sweaters to leather jackets! And while I was certainly not a stranger to cuffing things like my jeans, I had never really thought about how much better everything looked on me with just this simple little trick.
Cuffing things is the perfect way to make an item feel more fitted or make an outfit more finished. It's also great for shortening up something, like a pant leg (did I mention I'm alllll torso?) or a boxy t-shirt sleeve! We snapped some before + afters to show you guys the difference. Take a look!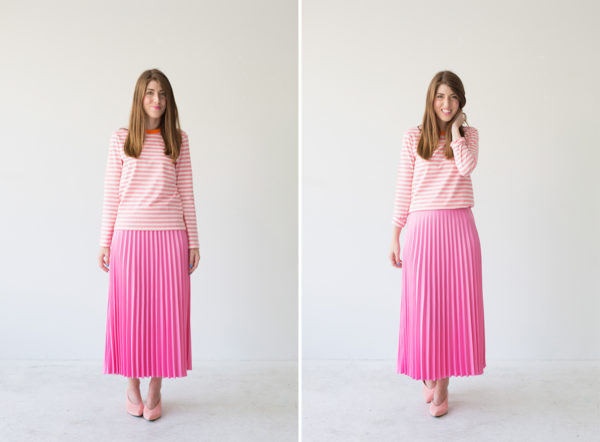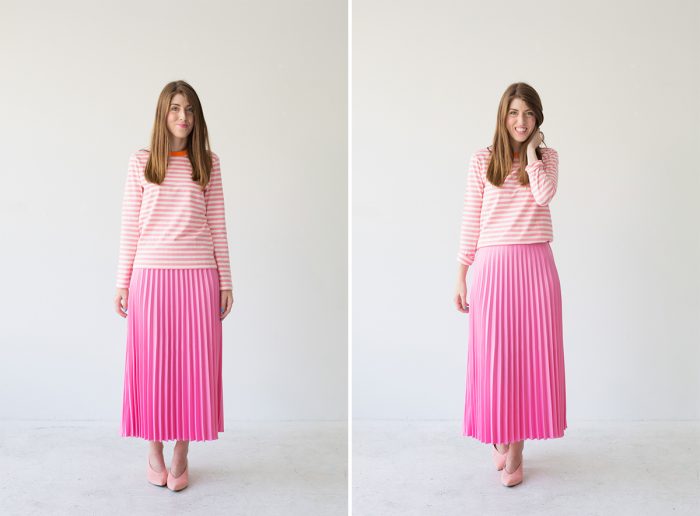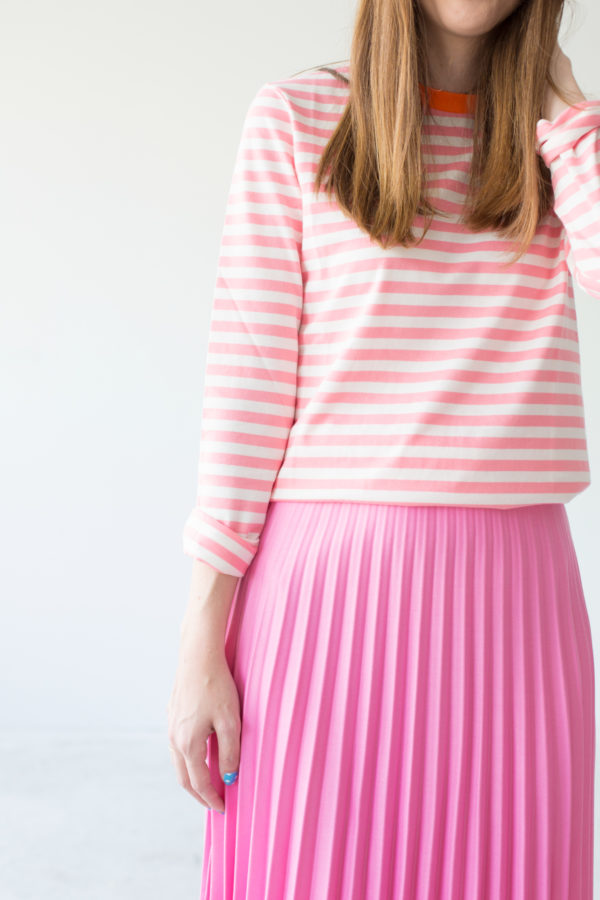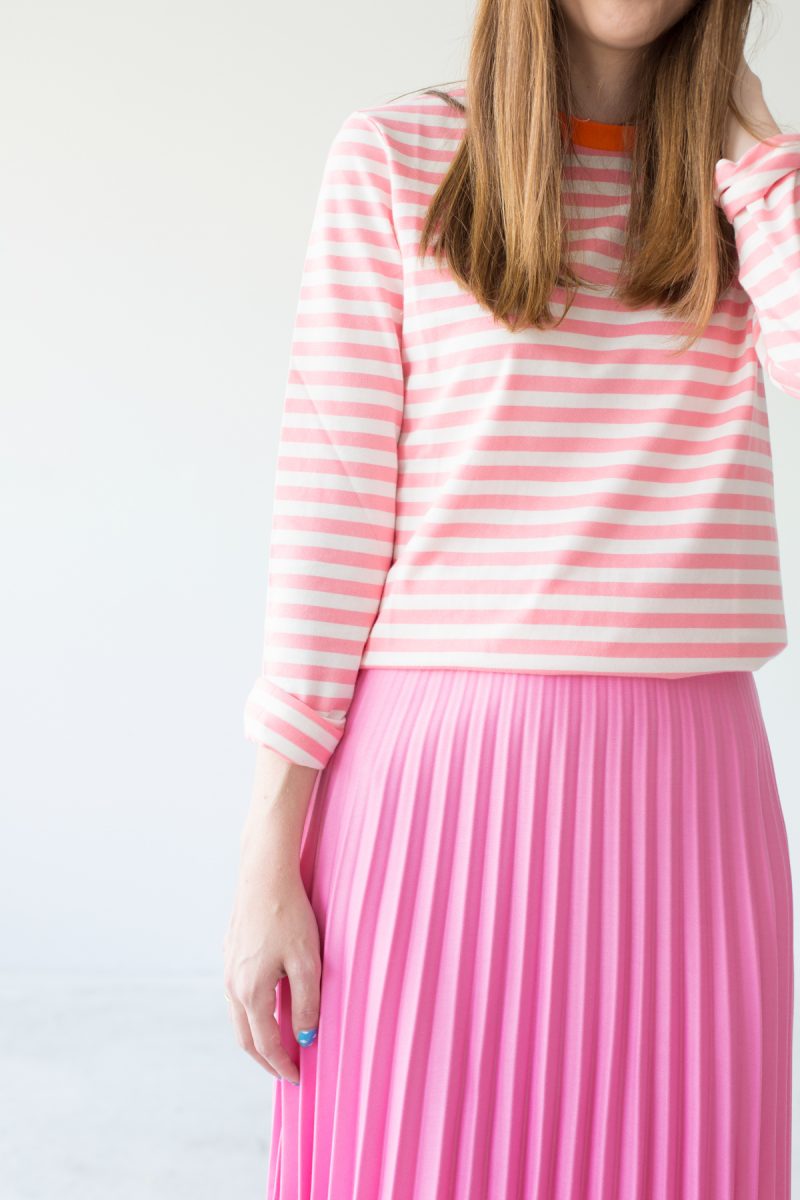 You can even "cuff" the bottom of a shirt that's too long, and tuck the very end into your waistband to hold it in place!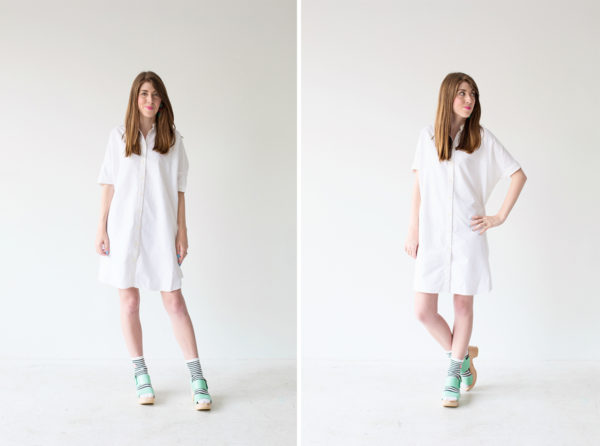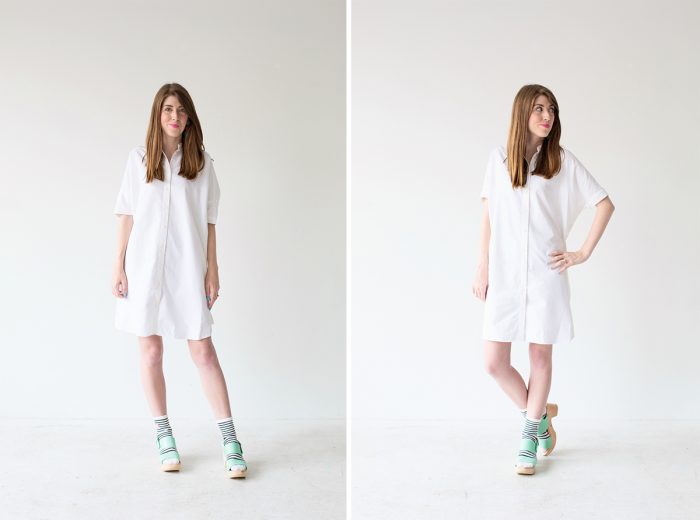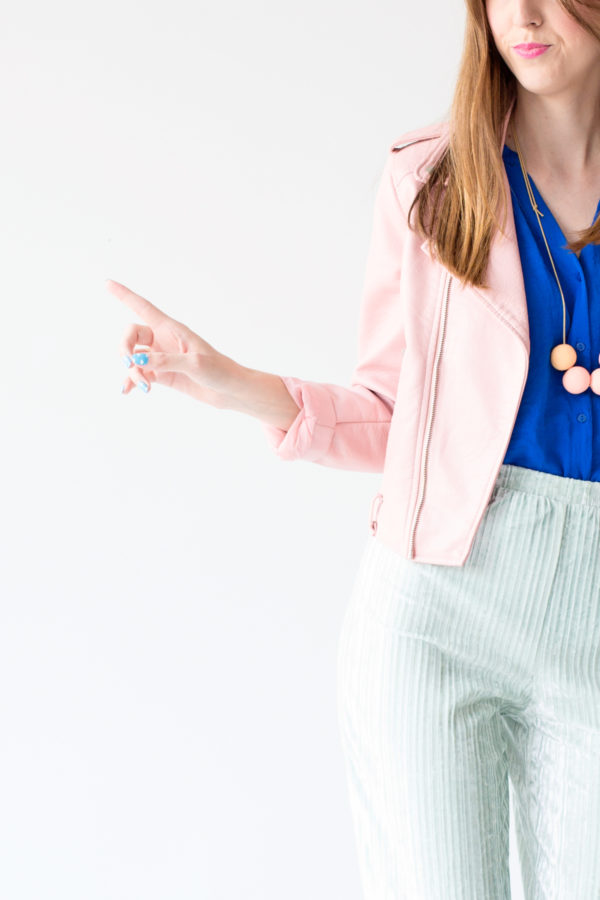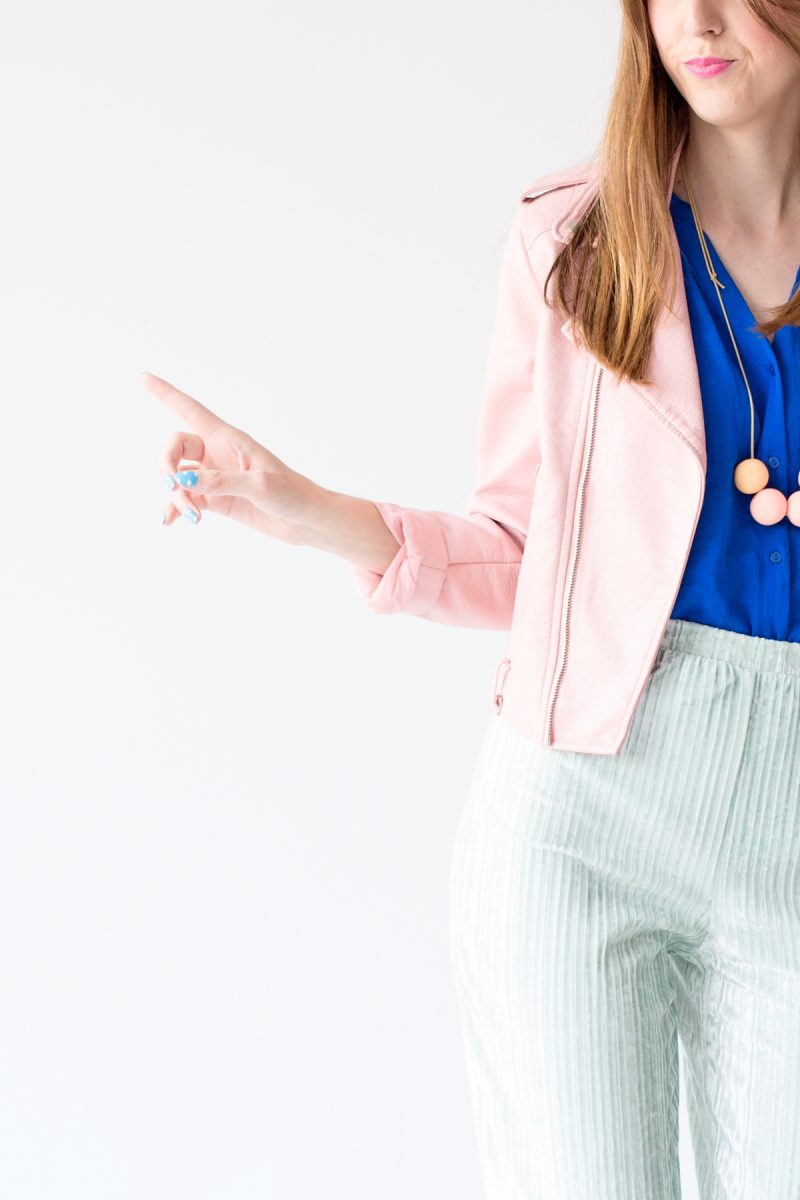 Don't be afraid to cuff unexpected items like leather jackets!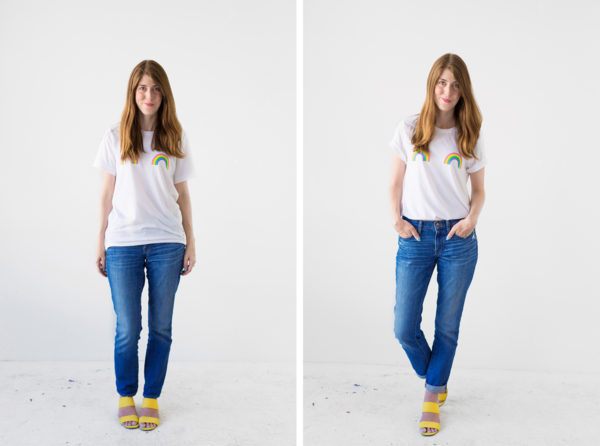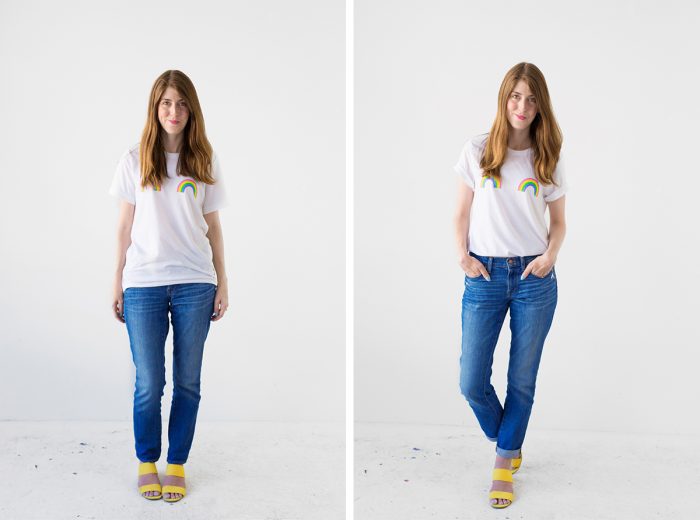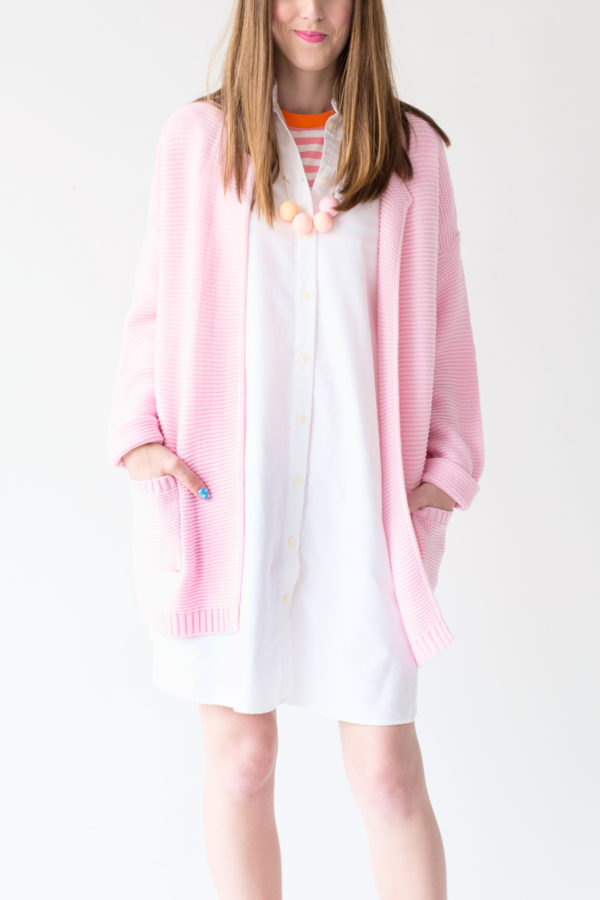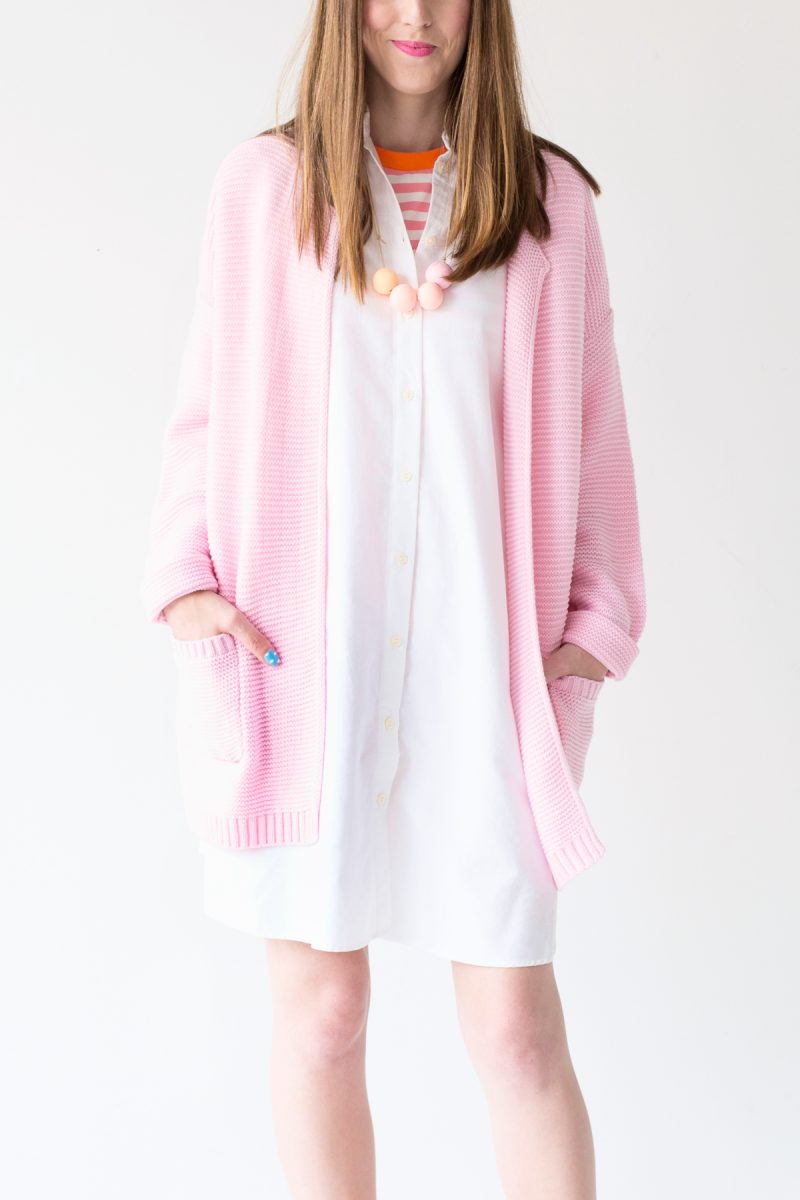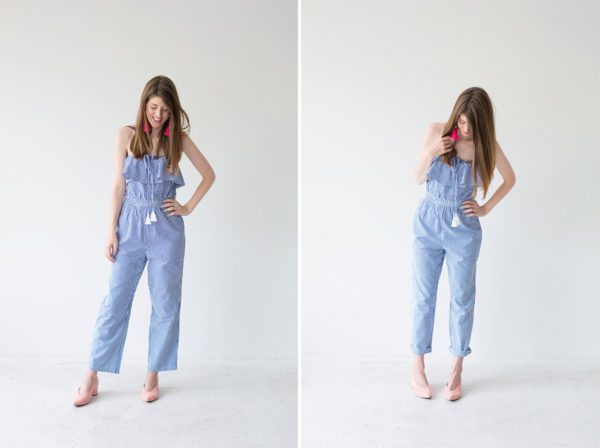 You can find the sources for all of the items pictured above in my colorful spring capsule wardrobe post here!
Do you guys cuff a lot of items in your wardrobe? It's certainly not revolutionary, but it always amazes me how much better I feel (and look!) once I cuff whatever I'm wearing!