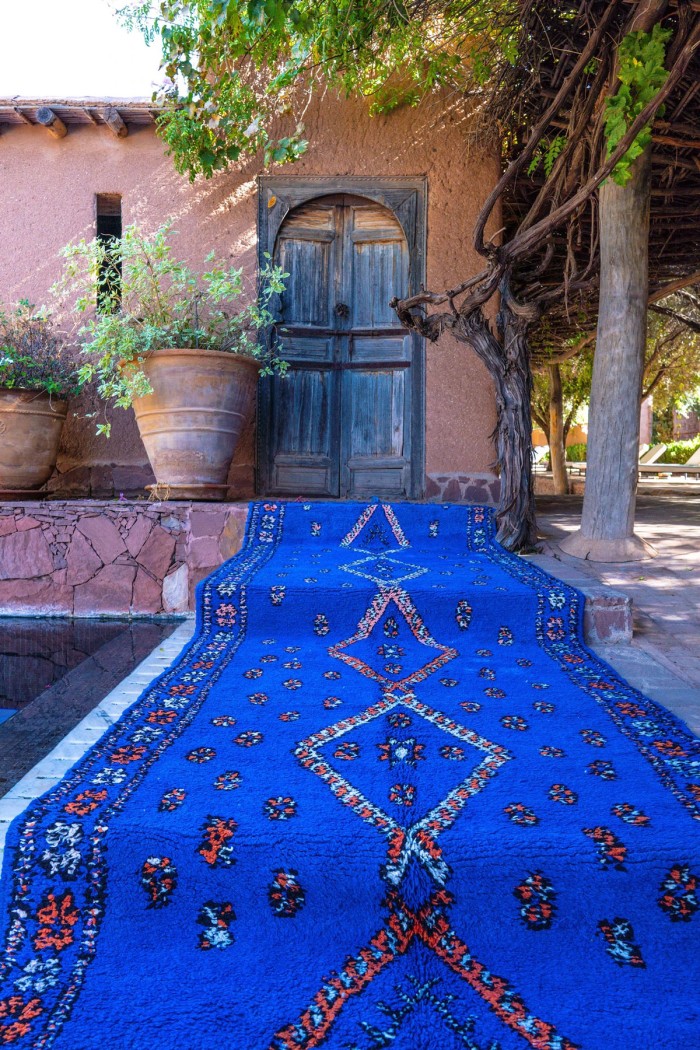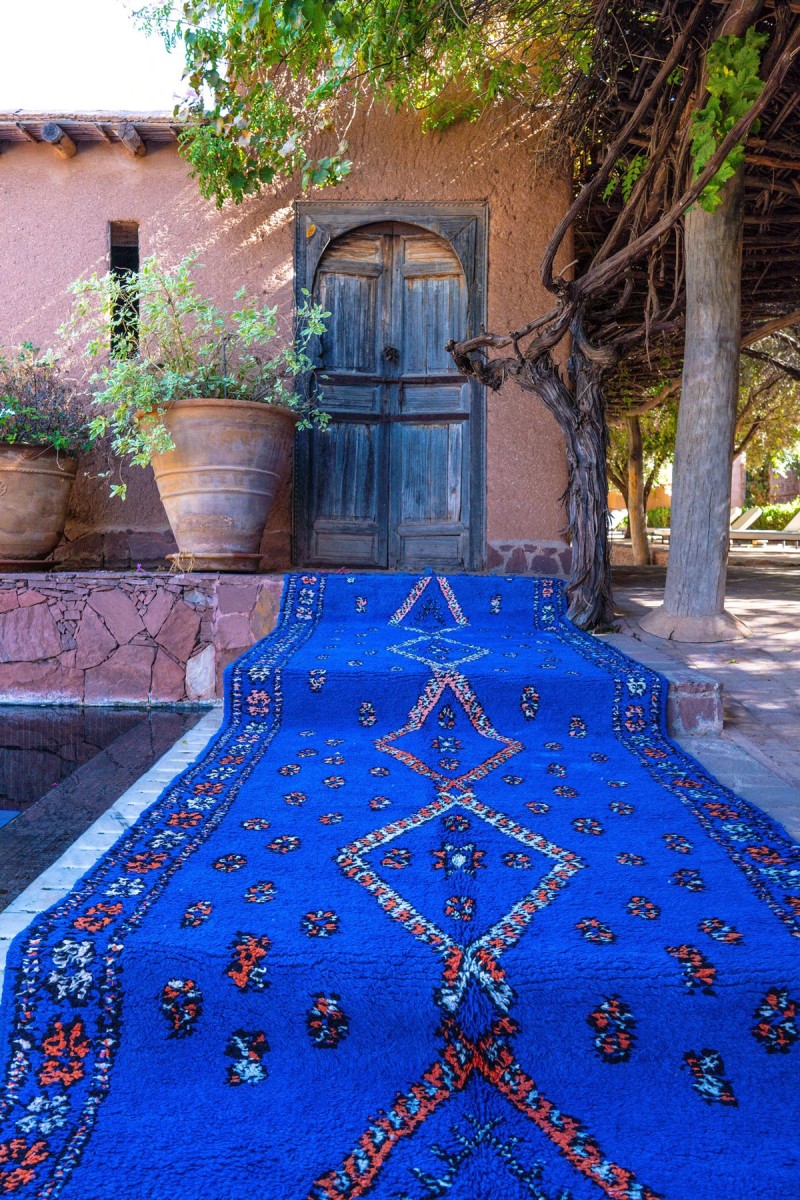 It's been awhile since I did a rug round up! All sorts of hues today, including some neutrals (brown!!). Let's dot this!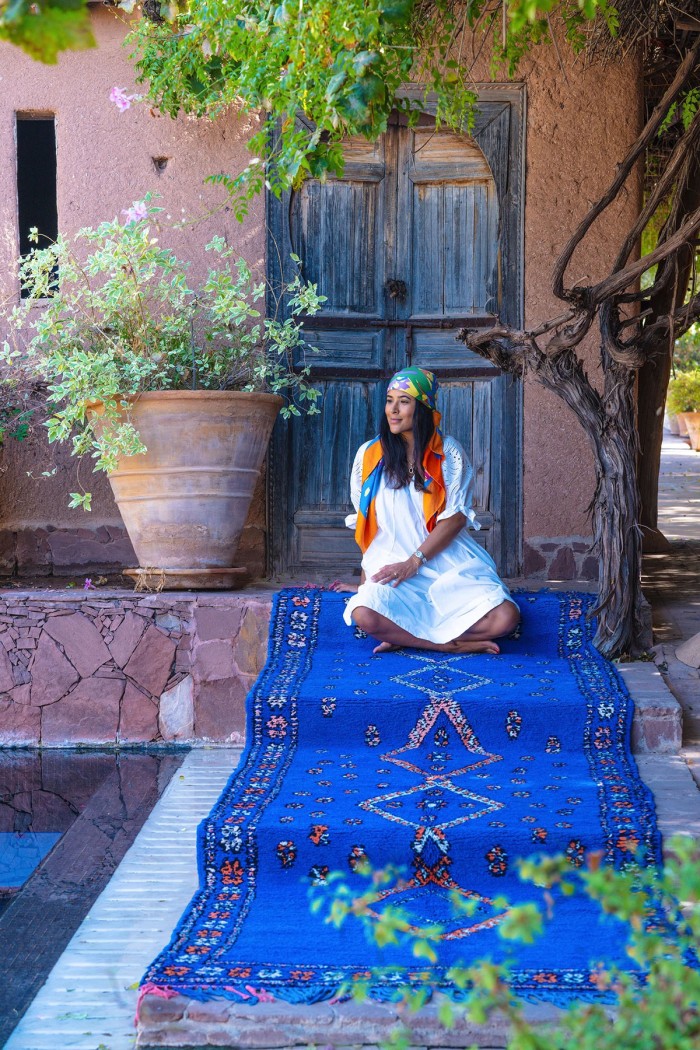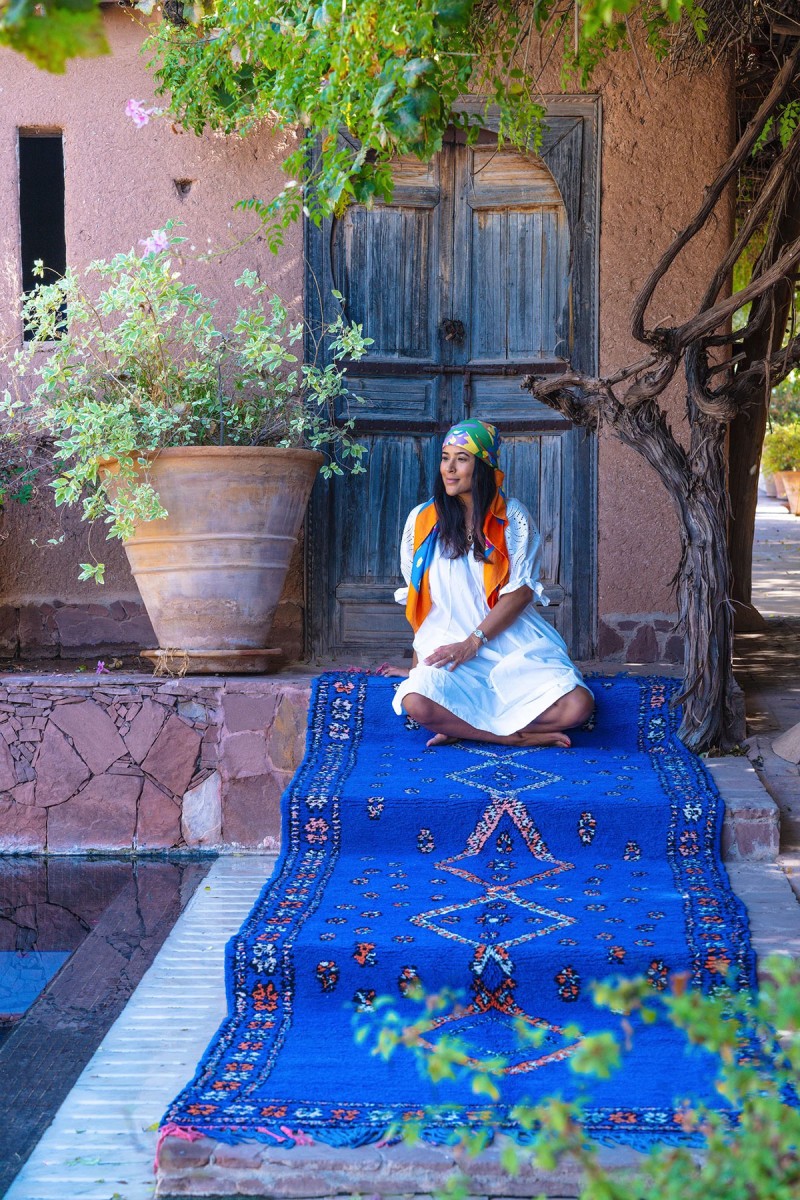 Blue Tifelt Rug: This rug is so long (15ft!) and needs the perfect, unique home to live in. You already know that blue color gets me every time. Had to include!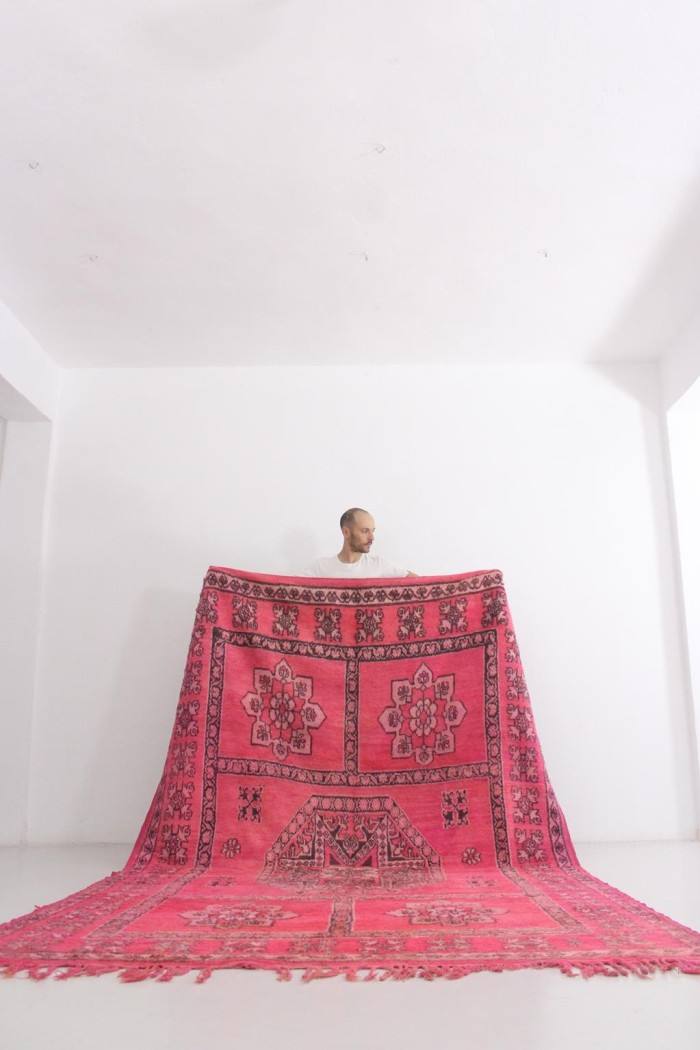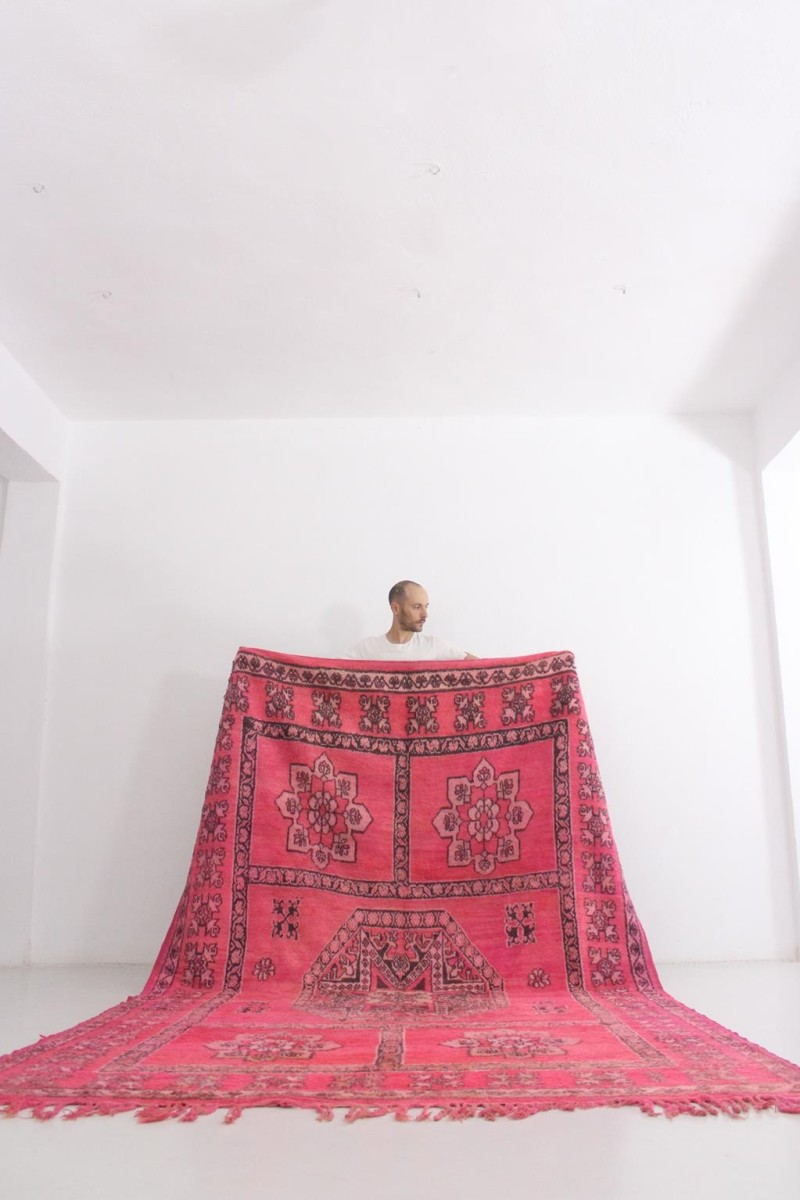 Large Pink Air Yacoub Rug: Similar to the rug I shared in our last edition, that I ended up buying… oops! This large pink stunner is too good to pass up!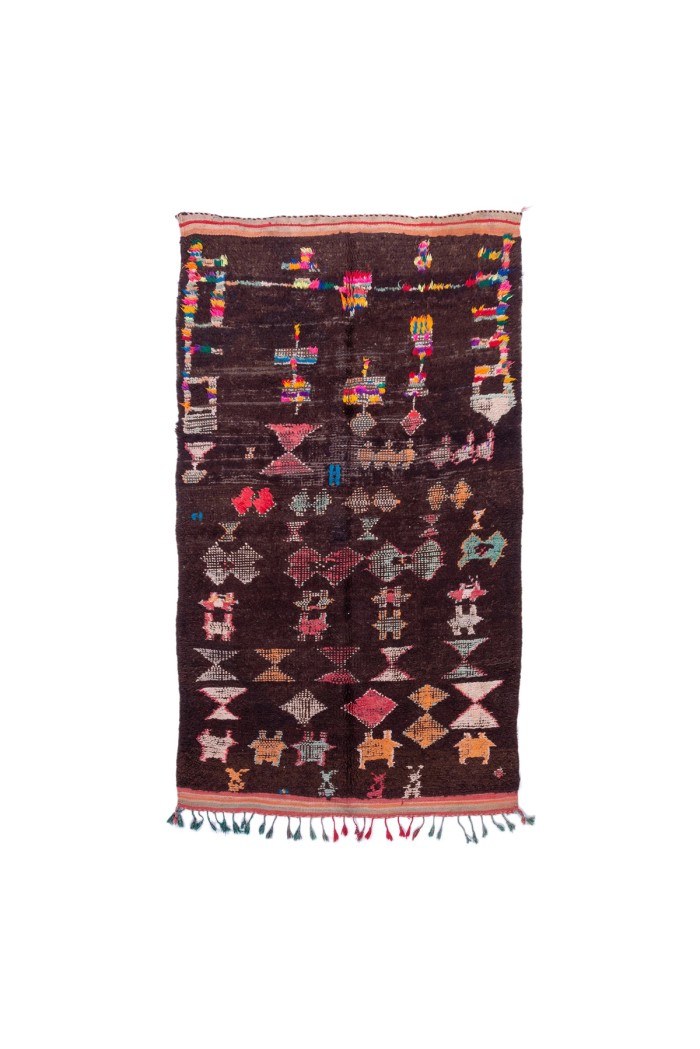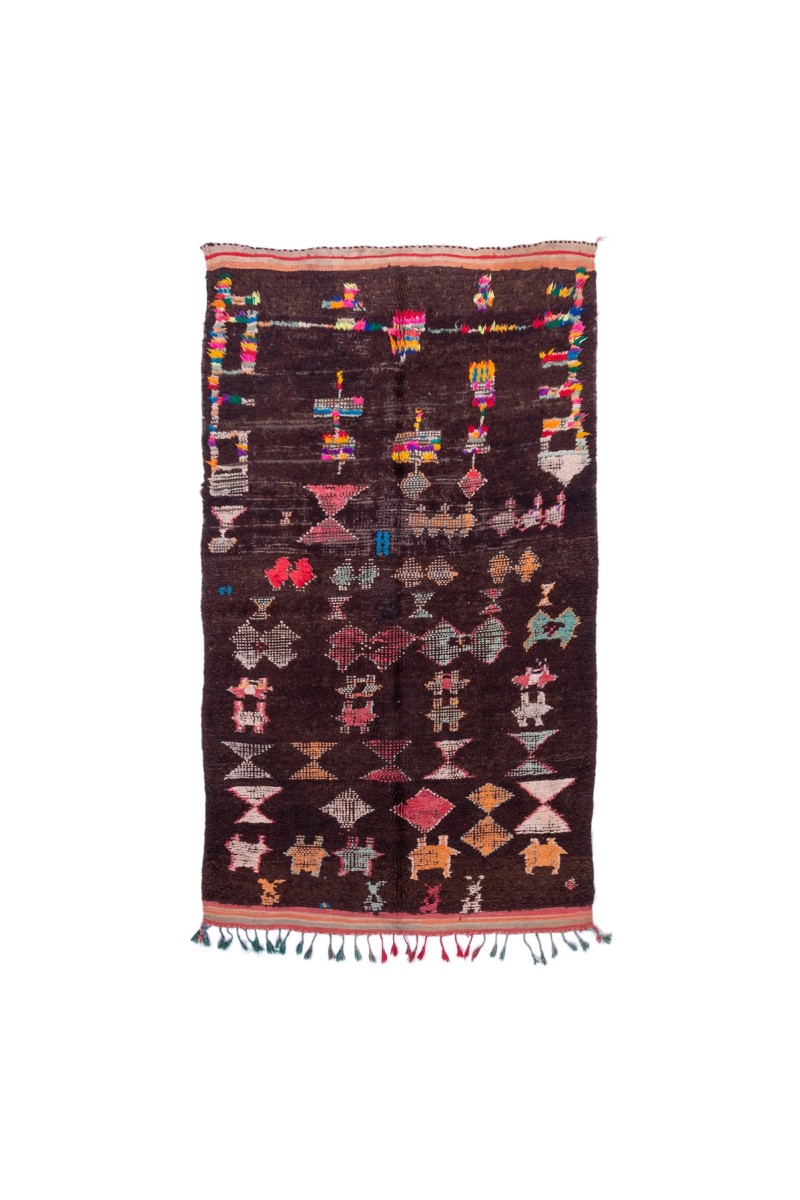 Brown Ourika Vintage Rug: I love all the pops of vibrant color set against this deep brown tone. Dark, chocolate browns seem to be having a moment in interior design and this is a great way to incorporate it for anyone who loves bright colors, too!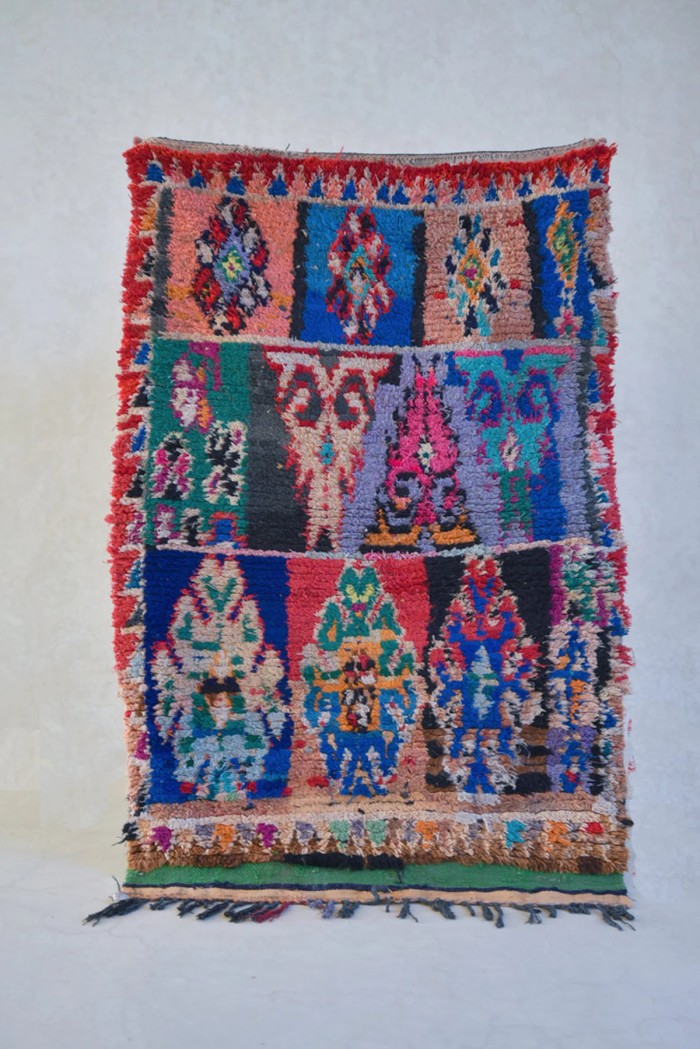 Small Blue and Pink Boucherouite Rug: I love the variety of blues and pinks in this small rug, perfect for a bathroom or other small space in your home!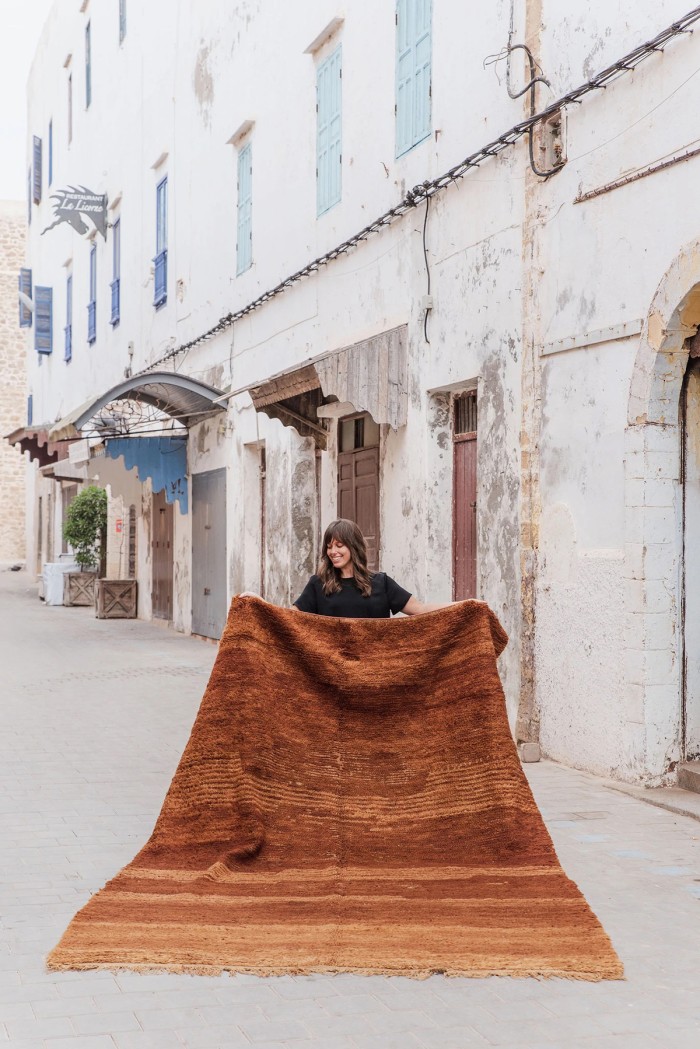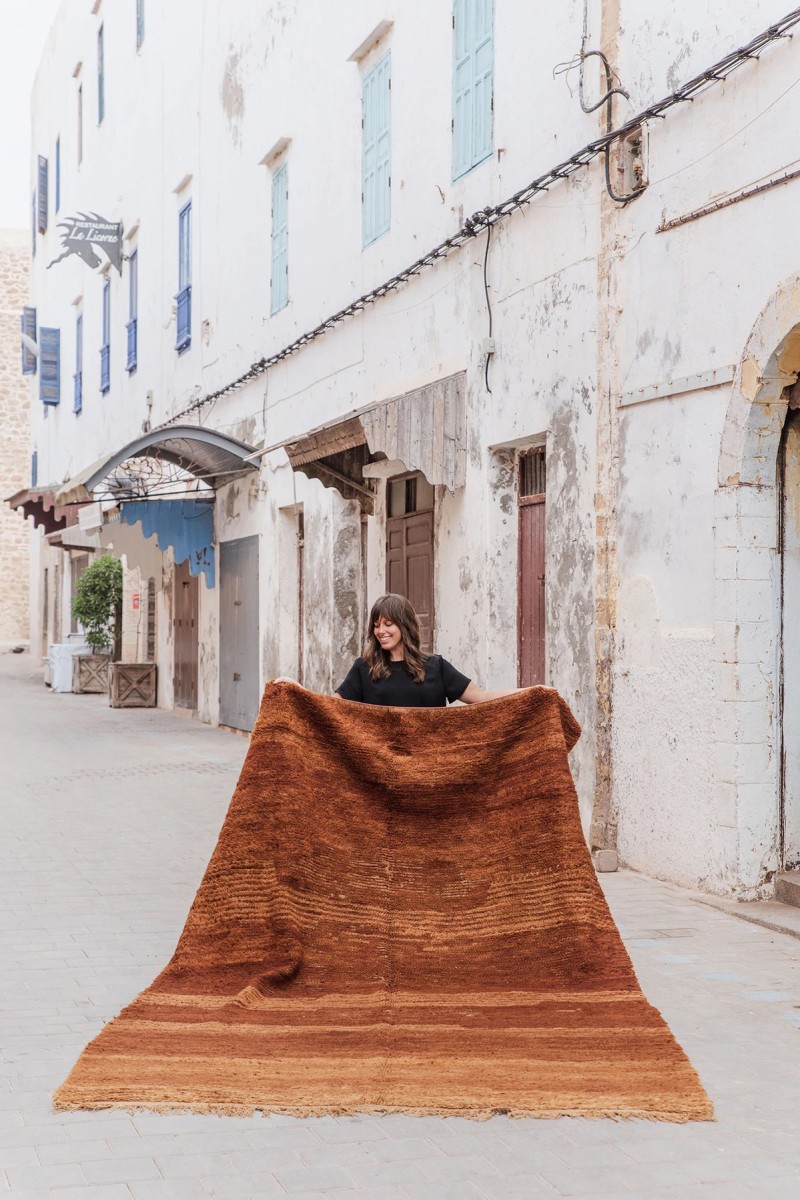 Cognac Beni M'guild: The color in this rug is SO RICH!! Knocked me off my feet.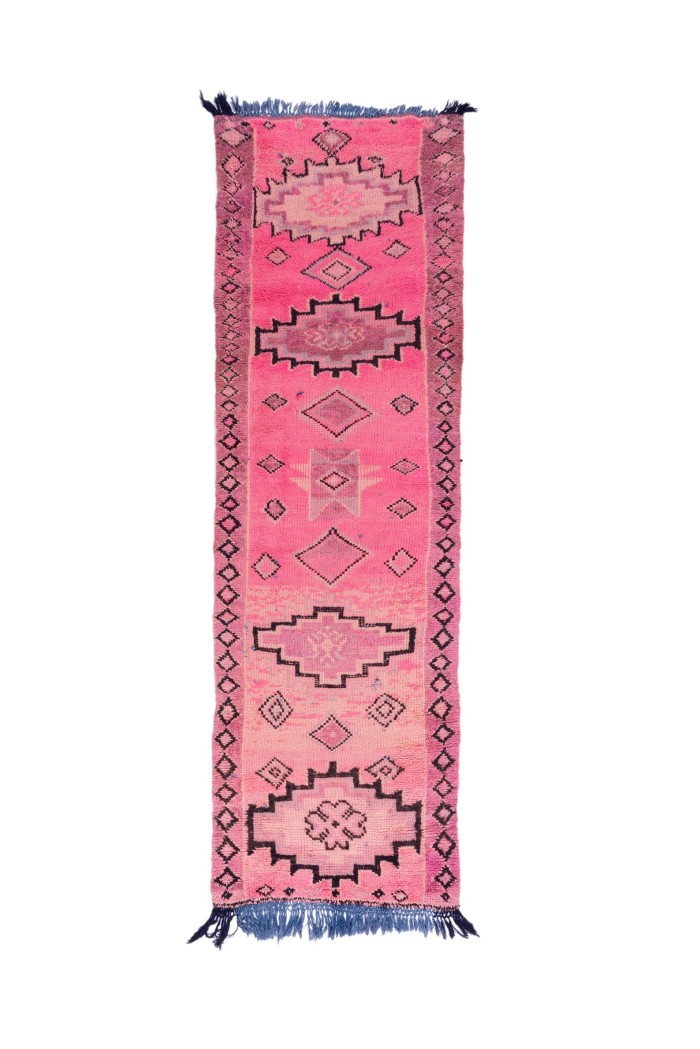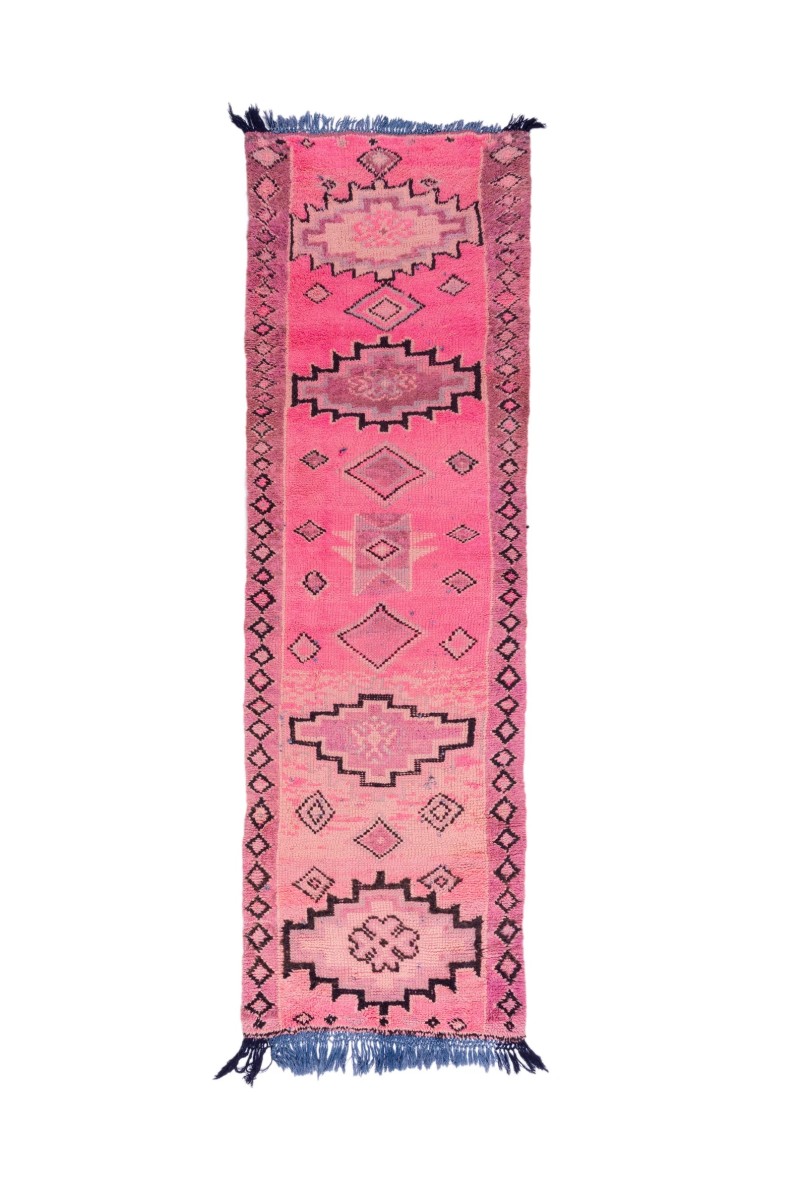 Pink Boujaad Runner: This long pink runner for a hallway that needs a pop of color!!
Cool Toned Vintage Azilal Rug: I love the blue, teal tones here popped with a bit of maroon in there. Such a unique take on a classic rug style.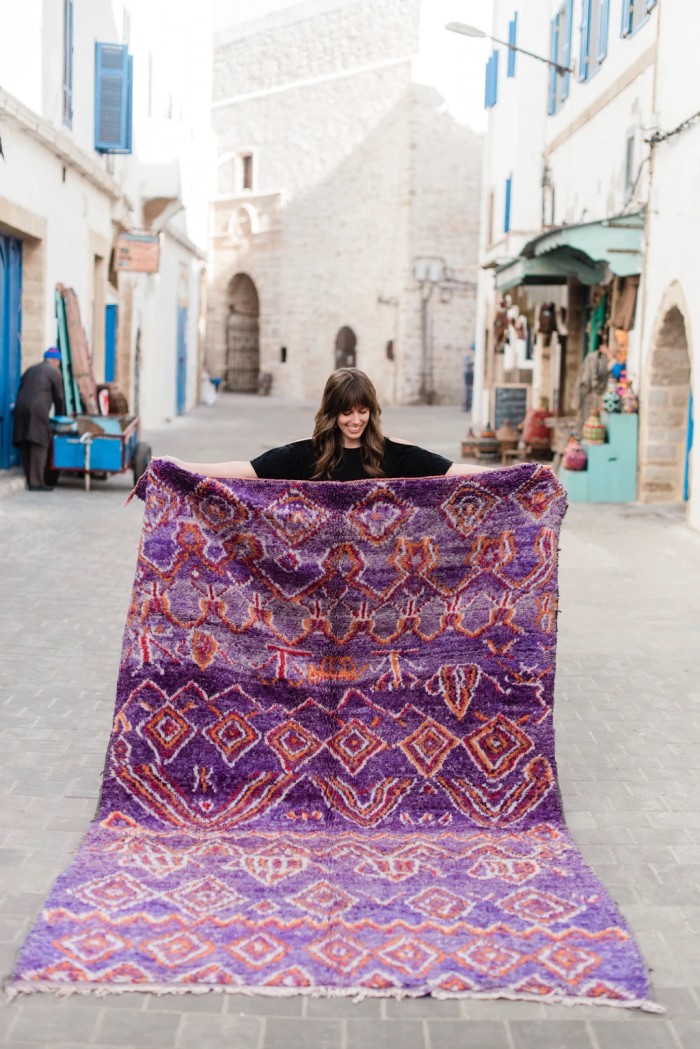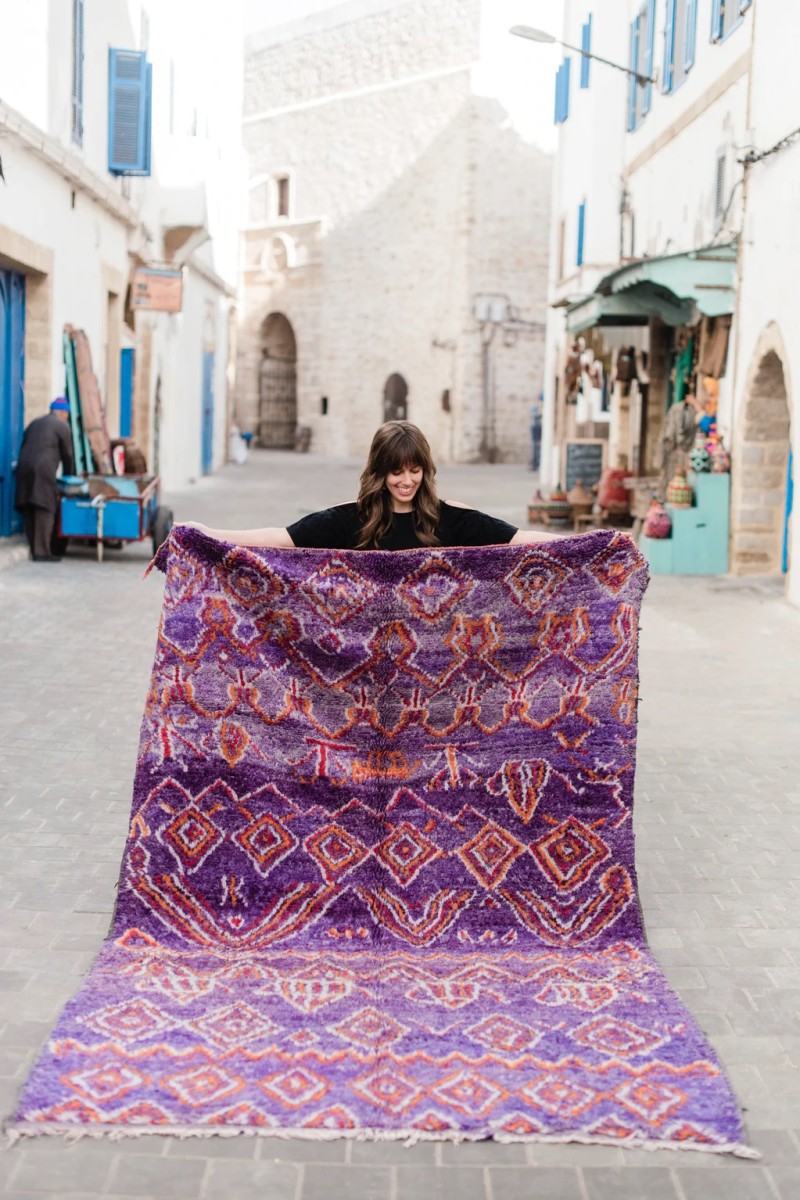 Purple Vintage Rehamna Rug: Since some of you were quite into my purple tile, had to keep selling you all on purple with this rug! Such a unique color.
Which one is your favorite!? Check out more unique rug finds below!
Vol 1, Vol 2, Vol 3, Vol 4, Vol 5, Vol 6, Vol 7, Vol 8, Vol 9, Vol 10, Vol 11, Vol 12, Vol 13, Vol 14, Vol 15