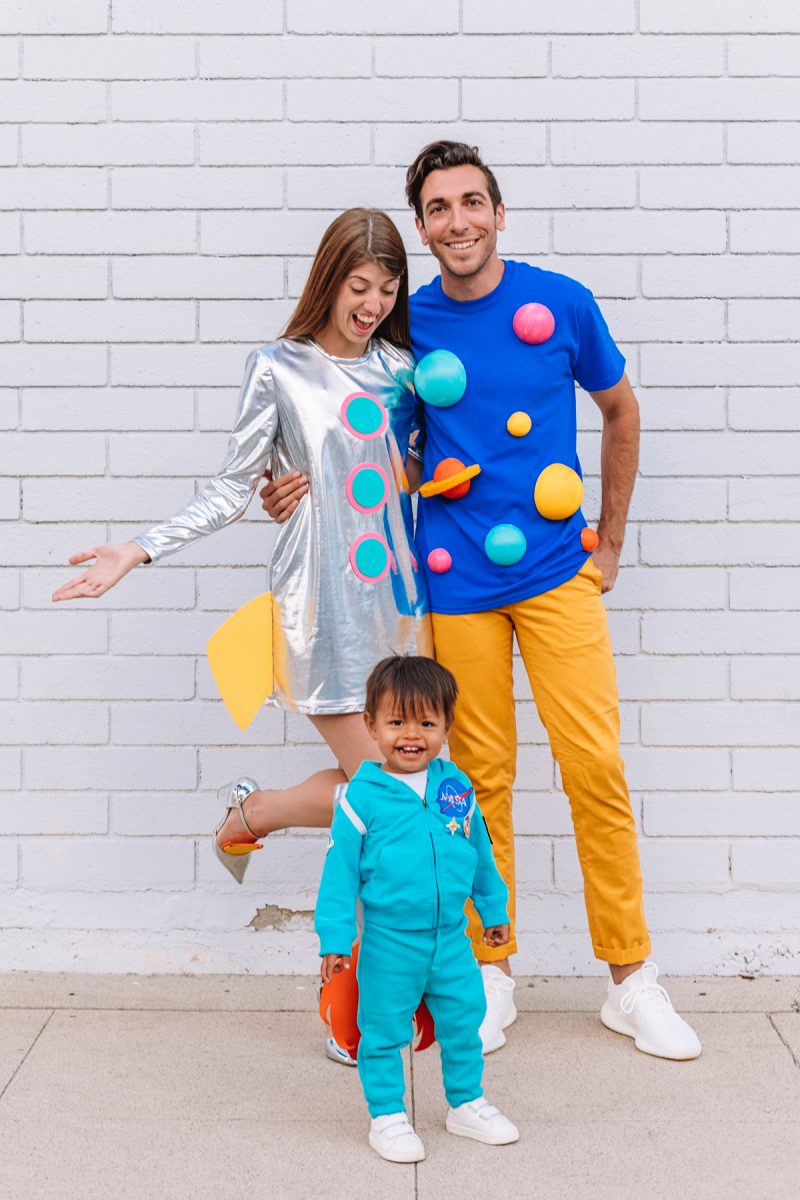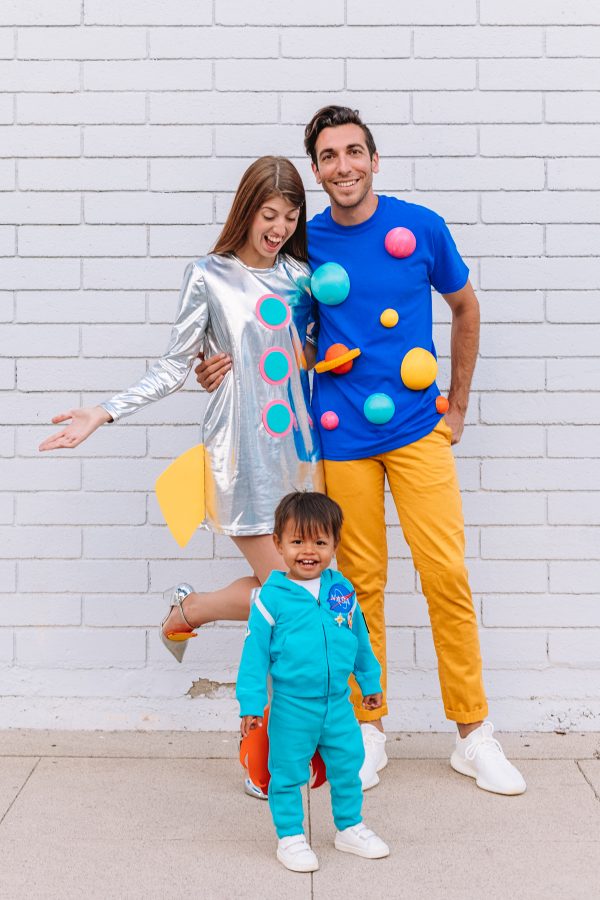 Better late than never! Time to kick off this year's DIY Halloween costumes!!! CLEARLY Arlo was really feeling his new life as an astronaut. I can't even handle him in these photos!!! Hahaha! I jotted down this idea after Arlo's first birthday party because I wanted to do my own spin on a space family costume. Clearly I'm not the first to do this theme, but I wanted to make it more colorful and vibrant! So we've got a modern and bright rocketship, astronaut and solar system! Each one would be super cute on it's own, or pick any two for a couples costume! Keep scrolling for the tutorials!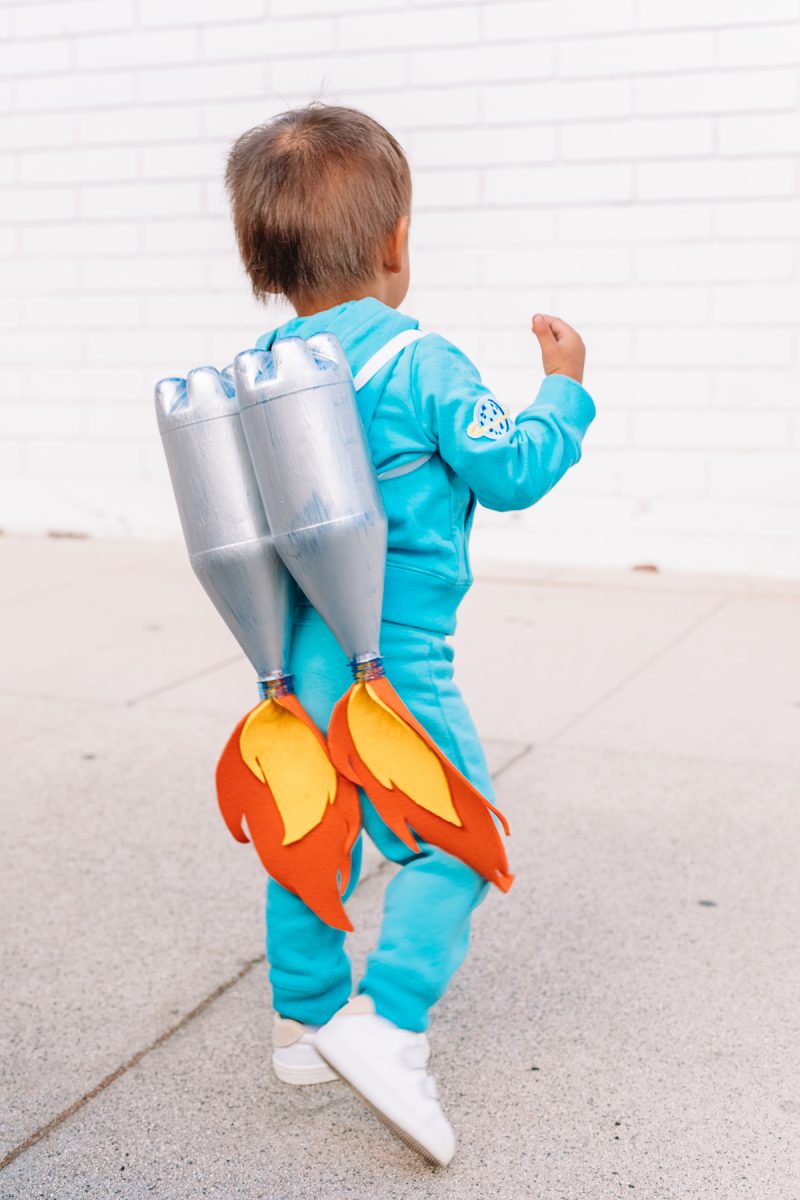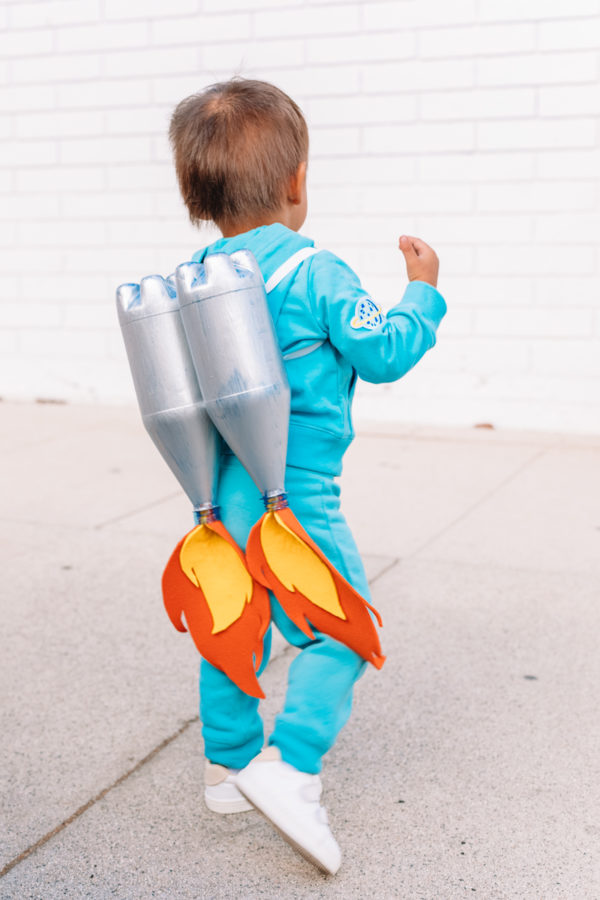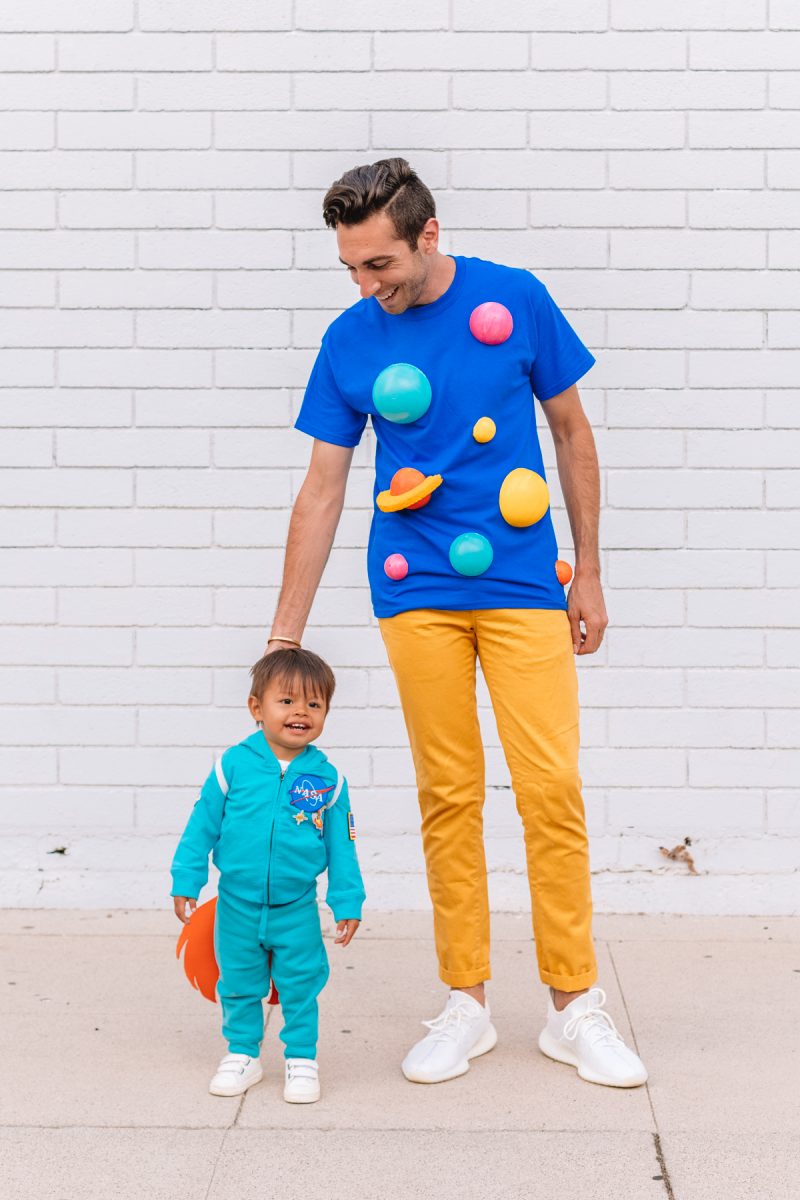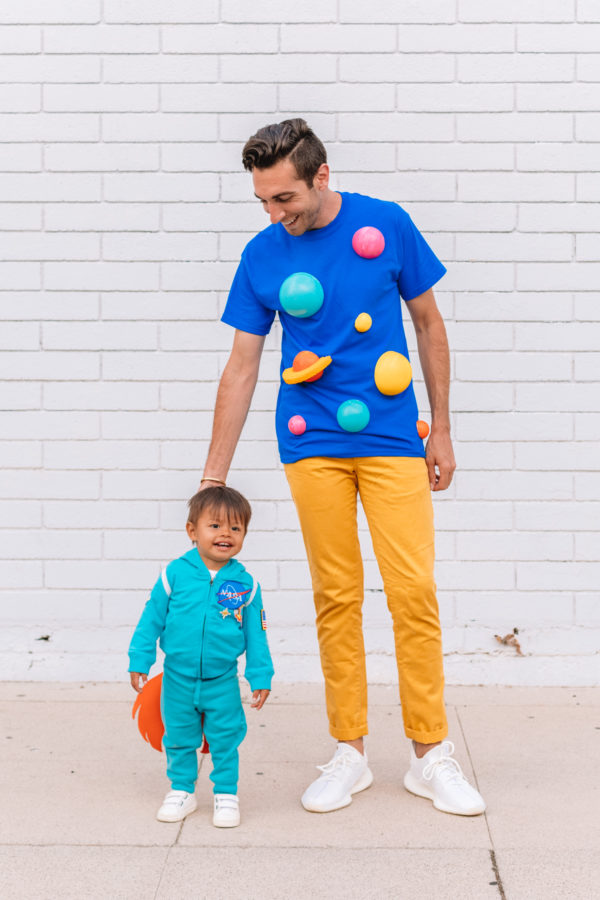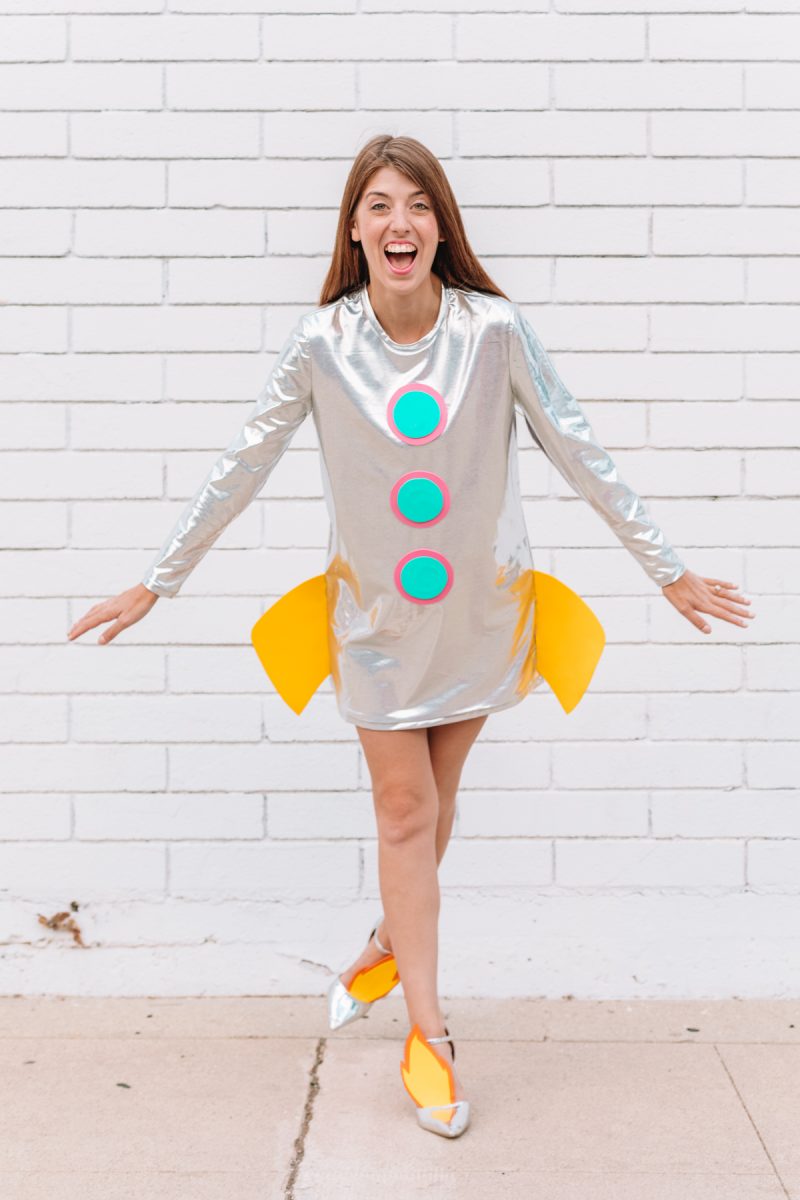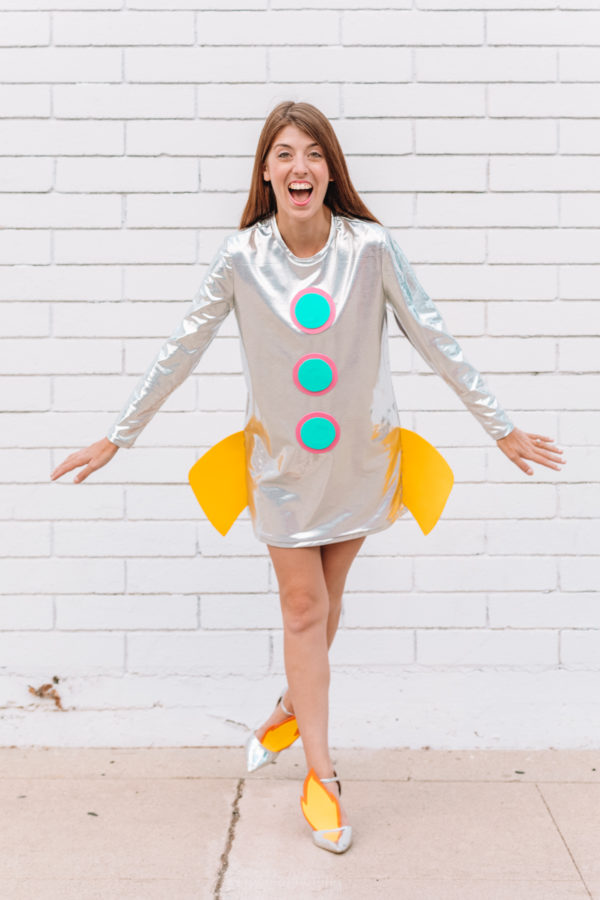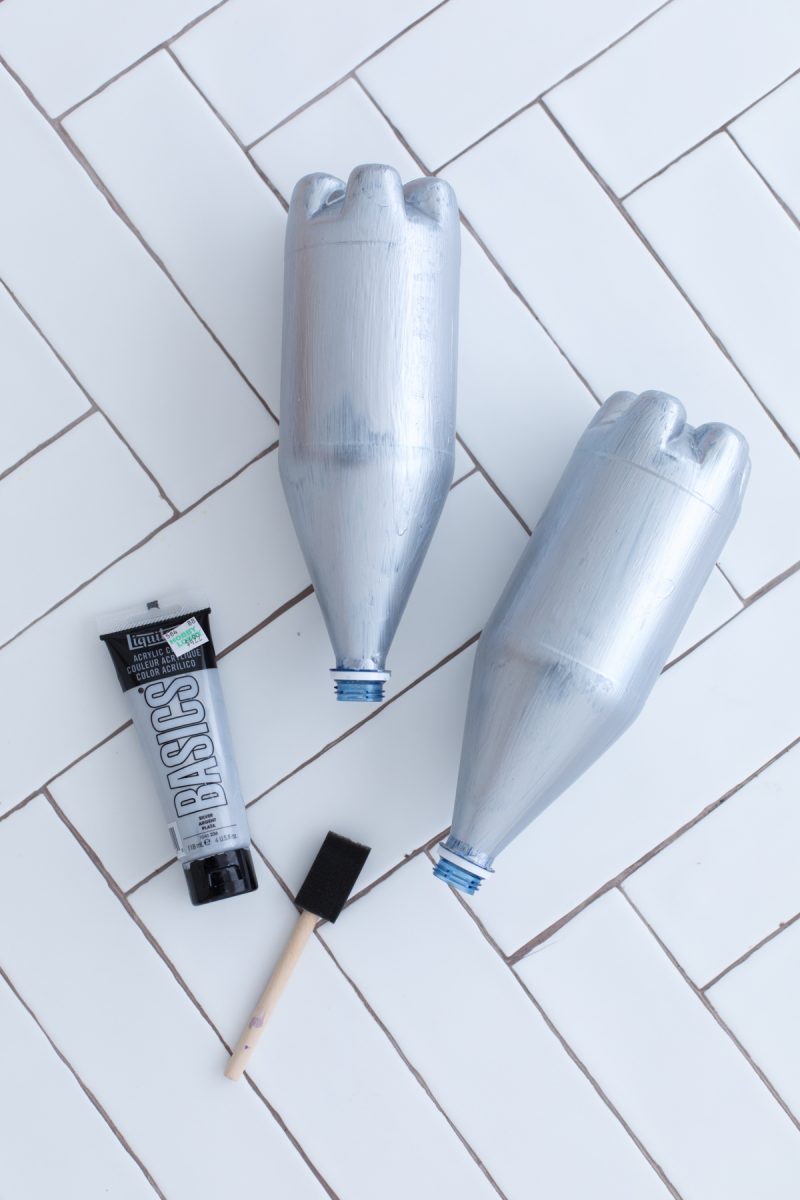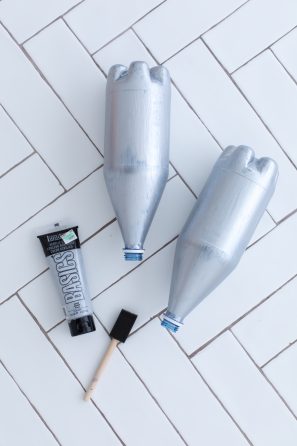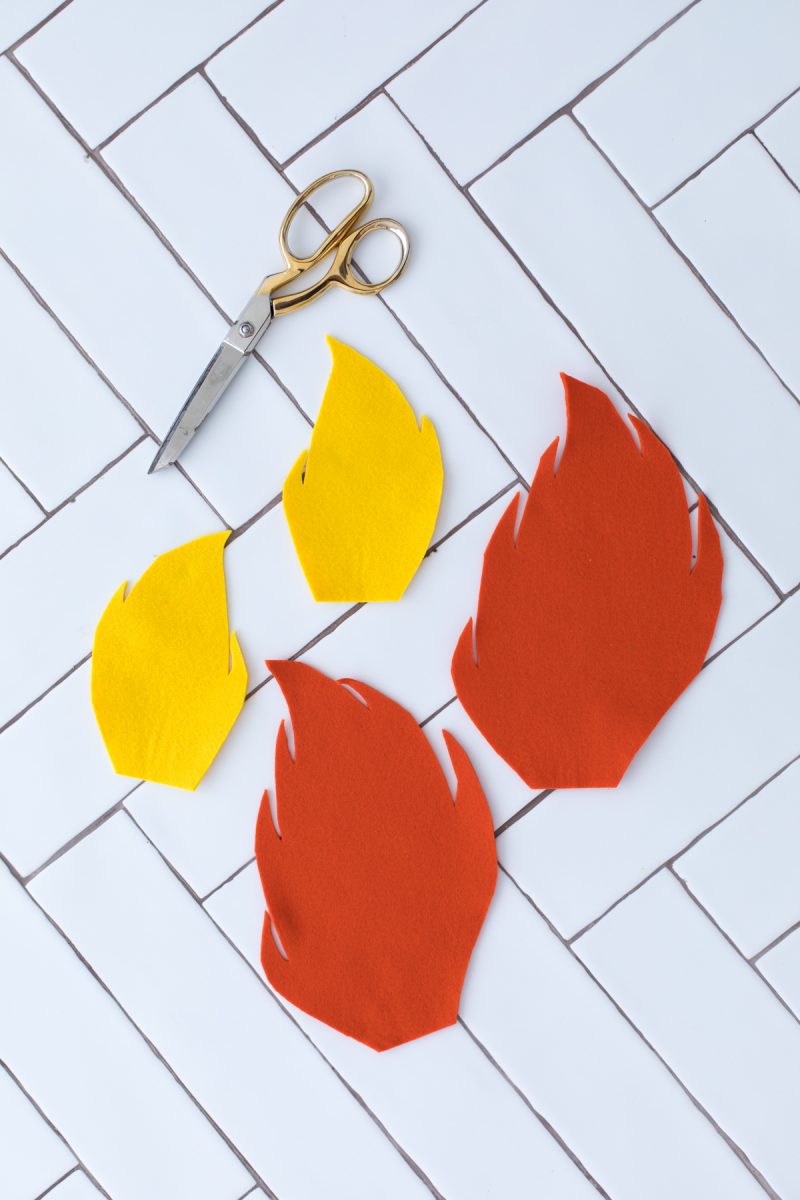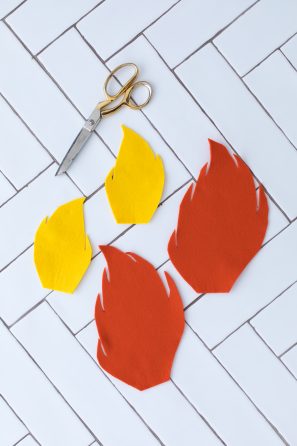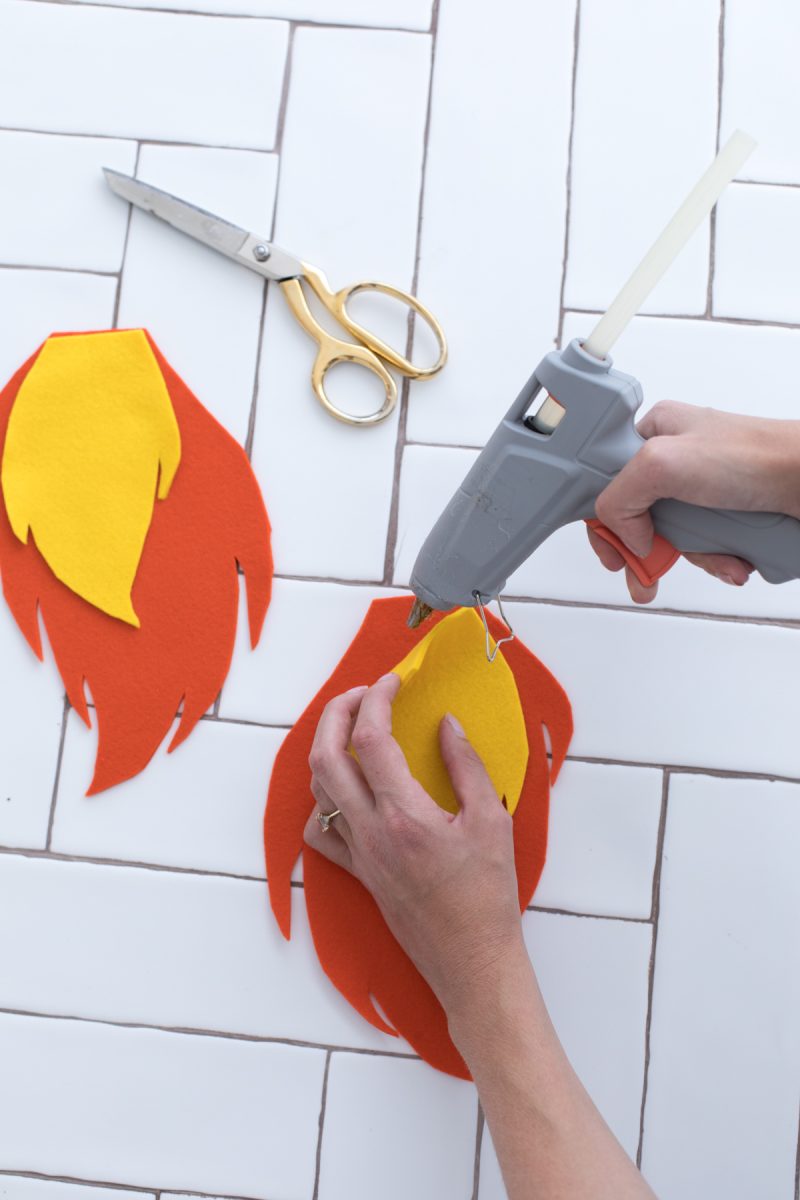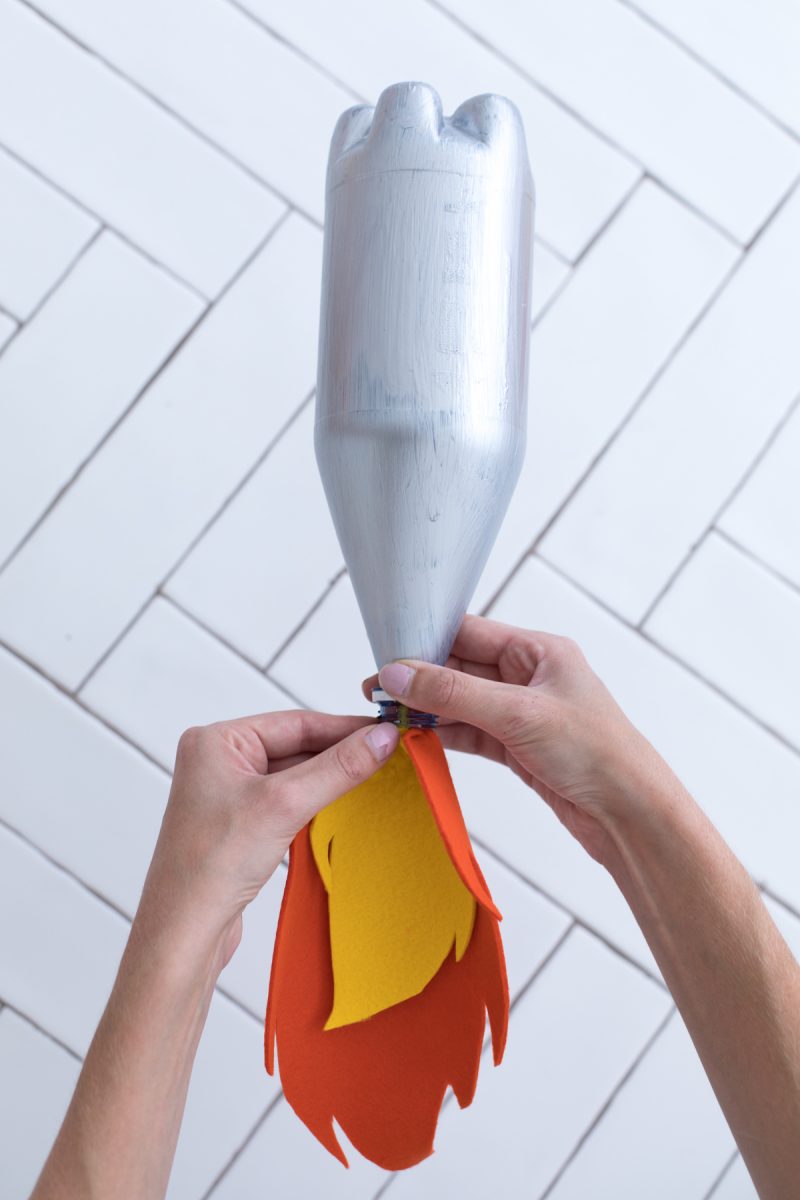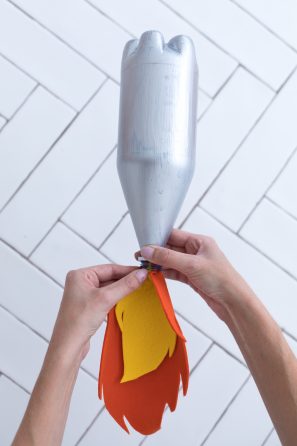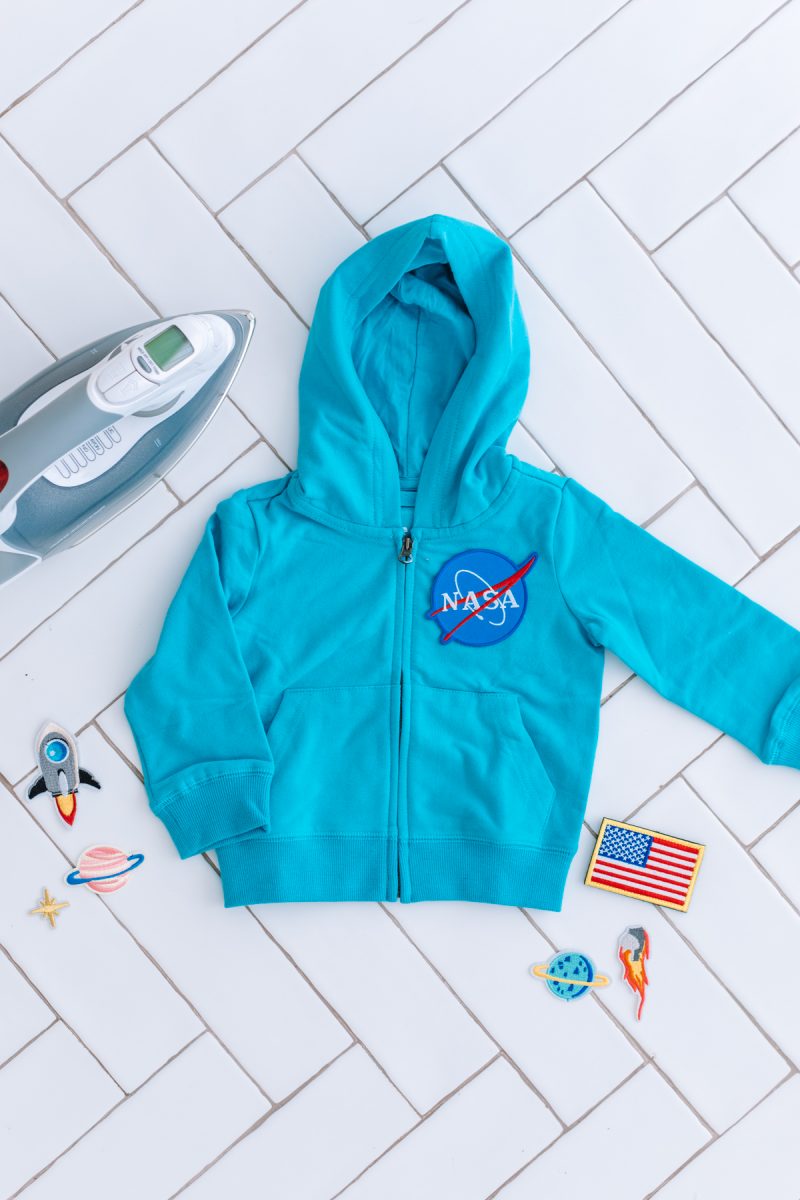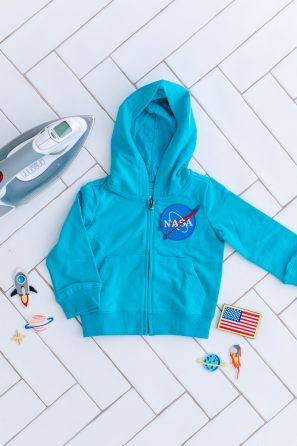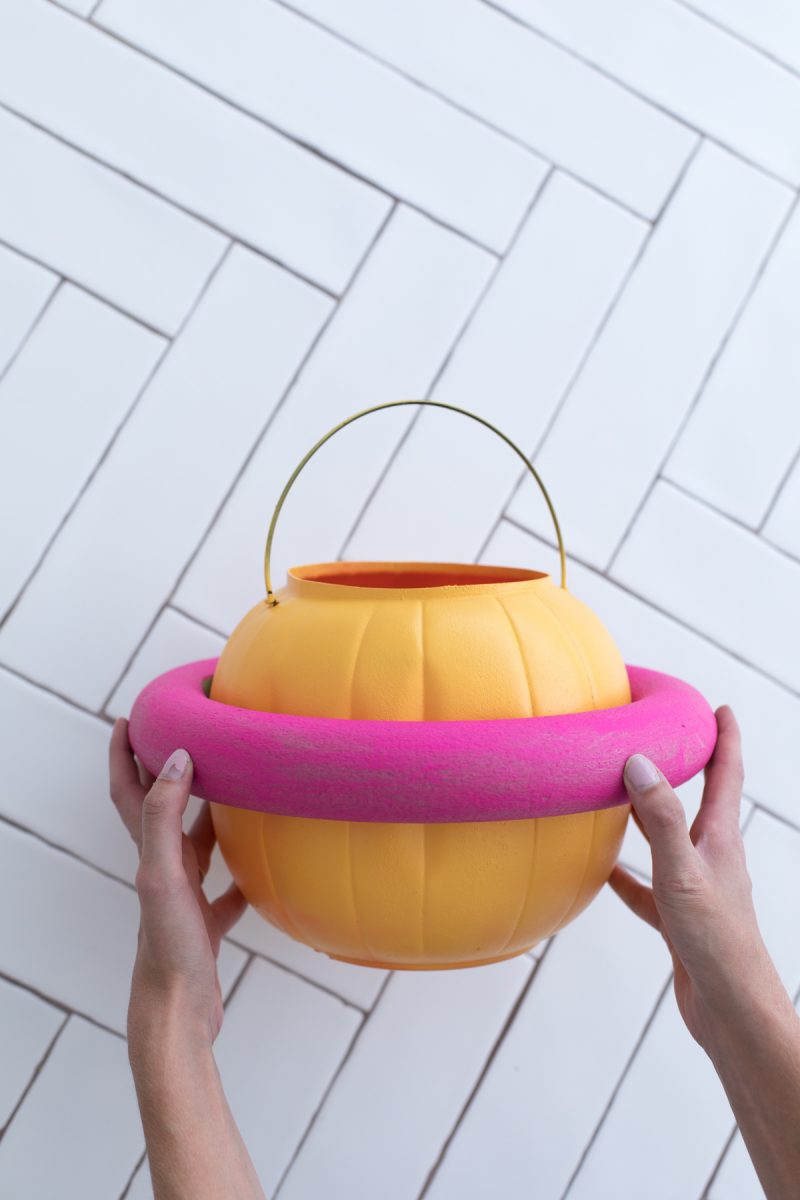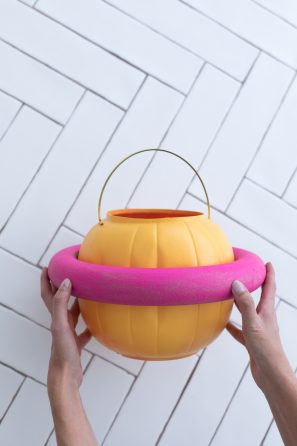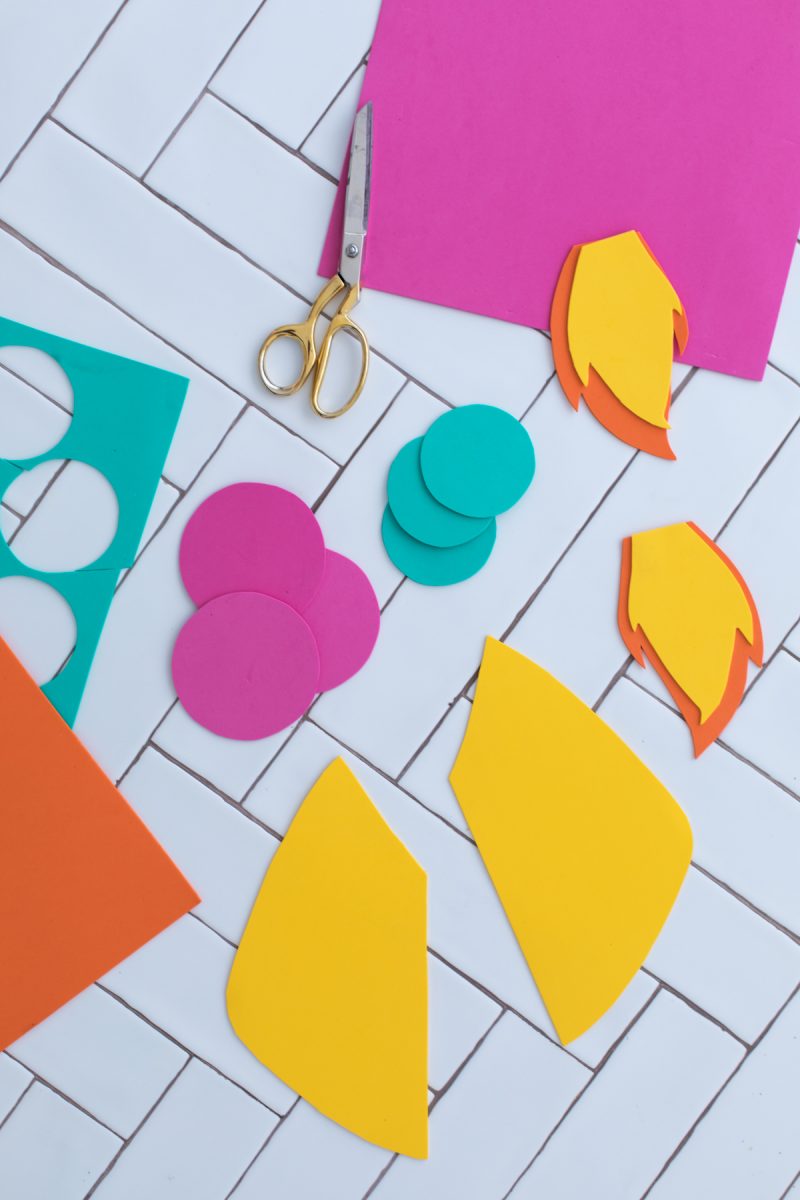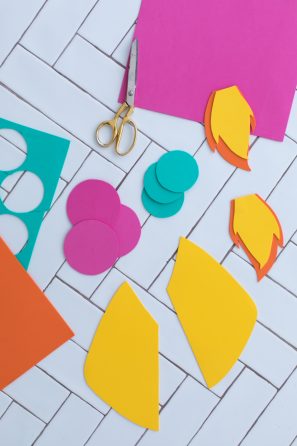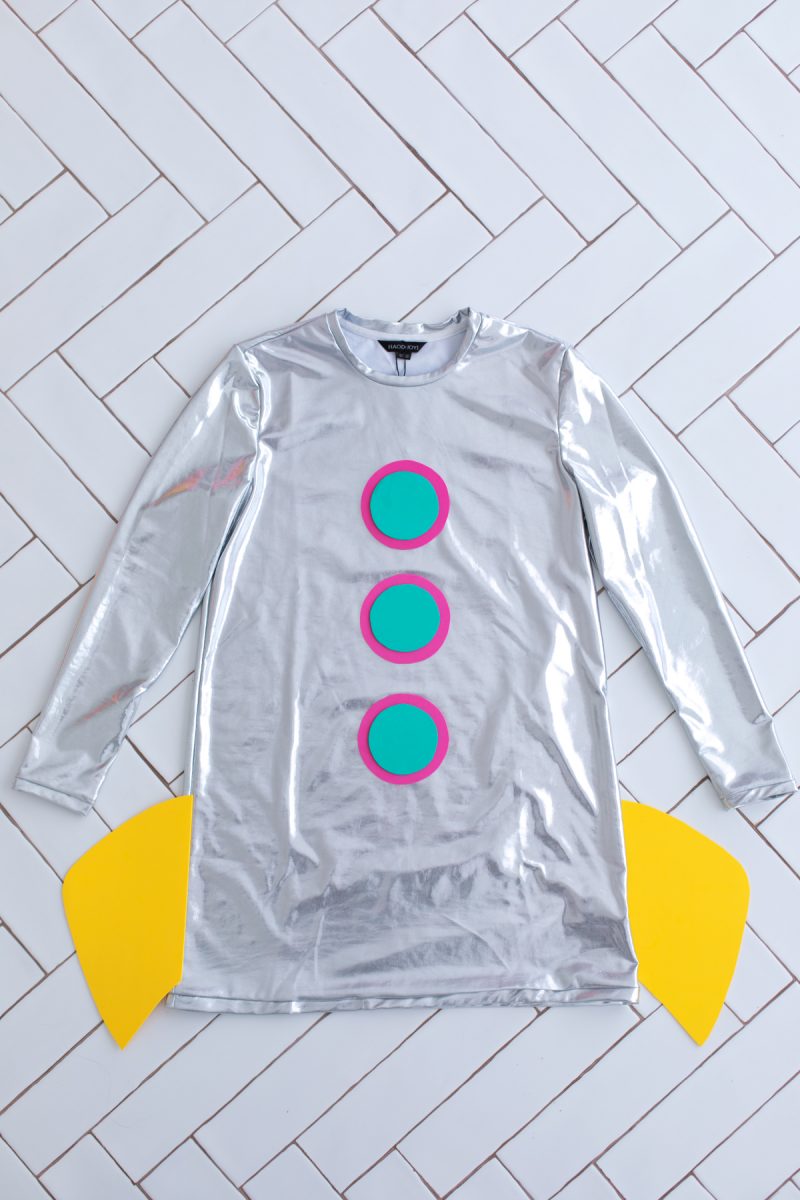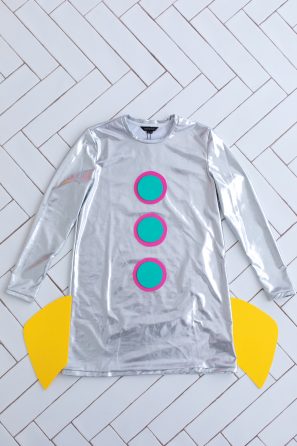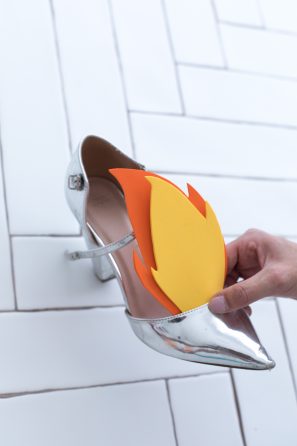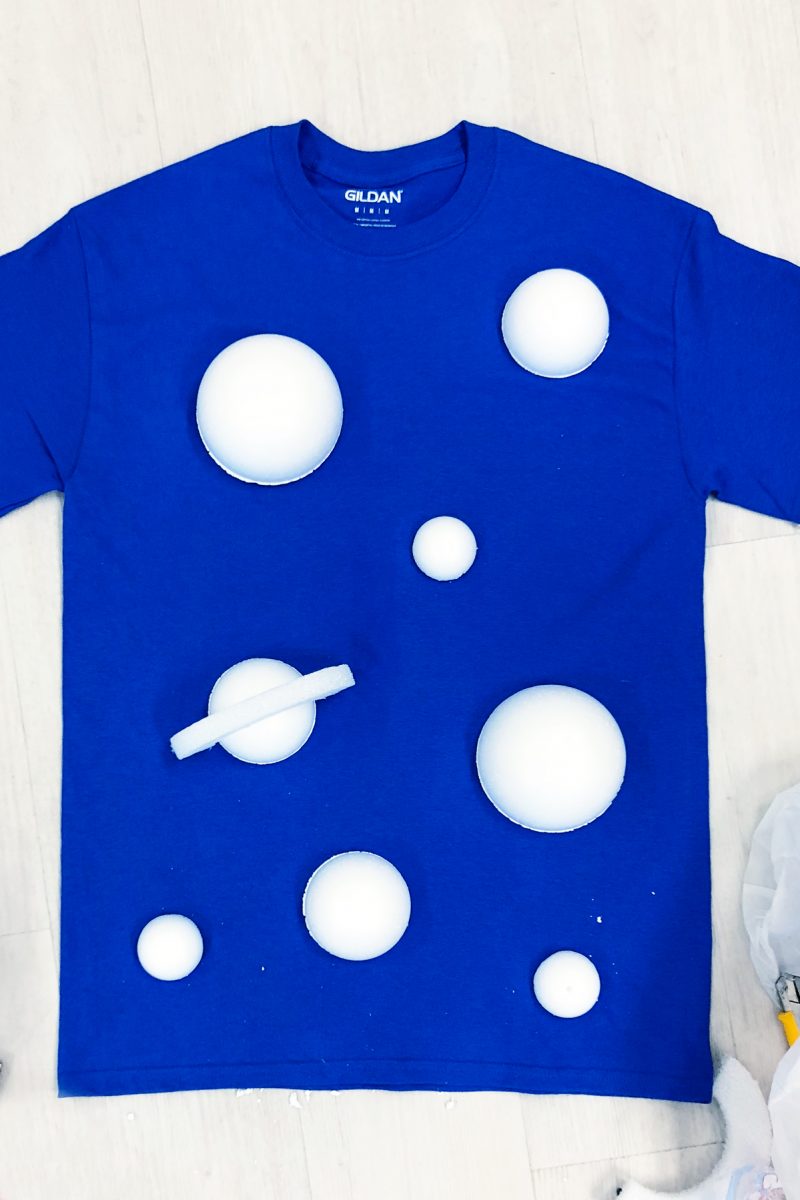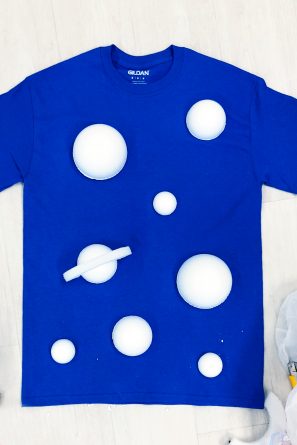 DIY Space Family Costume
Total Time: Approx. 3 Hours
Supplies
For the Astronaut:
Sweatsuit (Arlo's is from here!)
Space Patches (We used these and these!)
Two Soda/Drink Bottles (We used 24oz ones because Arlo is so tiny but you could use 2 liter bottles for bigger kids!)
Orange and Yellow Felt
1/2" Elastic
Silver Paint + Paintbrush
Scissors
Hot Glue Gun
For the Planet Candy Bucket:
Pumpkin Candy Bucket
Smoothfoam Wreath (That fits over your candy bucket. If it's a bit too small, you can shave off some of the inside carefully with a craft knife!)
Non-Toxic Paint in 2 Colors of Your Choice
Hot Glue Gun
For the Rocketship:
Silver (or white, or any color!) Dress (I'm wearing this one!)
Craft Foam Yellow, Orange and any other two colors you'd like
Shoe Clips
Hot Glue Gun
Scissors
For the Solar System:
Blue T-Shirt
Smoothfoam balls in varying sizes from 2"-4" (Sometimes you can find half spheres like these and these and this is great because you don't have to cut them!)
Mini Smoothfoam (or regular foam, if you can't find the smooth!) Wreath
Paint in Variety of Colors + Paintbrush
Hot Glue Gun
Wax Paper
Directions
For the Astronaut:
1. Clean out the soda bottles, remove labels and caps.
2. Paint the soda bottles silver. You may need 2-3 coats, letting dry completely between each coat.
3. Cut out 2 "fire" shapes from orange felt, then 2 smaller fire shapes from yellow felt. These don't have to be perfect! If freehanding it makes you nervous, google "fire clip art" and print out something to use as a template from there!
4. Hot glue the yellow fire on top of the orange fire.
5. Roll the base of the fire so it's small enough to fit inside the bottle tops. Add a bit of hot glue to the back of each and glue inside the bottle tops.
6. Cut two pieces of elastic big enough to go around your child's shoulder and under the arm.
7. Hot glue the two soda bottles together. Then, hot glue each elastic piece to one of the soda bottles. Glue the ends of the elastic pieces together to form two loops.
8. Select the patches you want to use and where you want to put them. Either iron (per package instructions) or hot glue the patches in place.
For the Planet Candy Bucket:
1. Paint the plastic pumpkin bucket whatever color you'd like and the wreath a contrasting color. Let dry.
2. Slip the wreath over the pumpkin bucket, add a few dots of hot glue to hold in place.
For the Rocketship:
1. Find two circular items in your house (think a bowl, a lid, etc.) that are two slightly different sizes. Use the larger item to cut out three circles from one foam color and the smaller item to cut out three circles from another color.
2. Cut out two "fin" shapes from another color of foam.
3. Glue the smaller circles on top of the larger circles.
4. Glue the circles to the front of your dress. Then glue the fins to the seams of the dress, one on each side!
5. Cut out two fire shapes from orange foam, and two smaller fire shapes from yellow foam.
6. Glue the smaller fire shapes on top of the larger ones.
7. Attach directly to your shoes or to a shoe clip with glue so they are removable!
For the Solar System:
1. If you have any full spheres (instead of the half spheres I mentioned) carefully cut them in half with scissors or a craft knife. Also cut the mini wreath in half.
2. Lay out your planets on your shirt to decide where you want everything. I recommend taking a picture so you remember the layout!
3. Paint all the half spheres and half-wreath a variety of vibrant colors. Let dry completely.
4. Hot glue to the t-shirt. I recommend putting wax paper inside the shirt so the glue doesn't go through both layers of the shirt!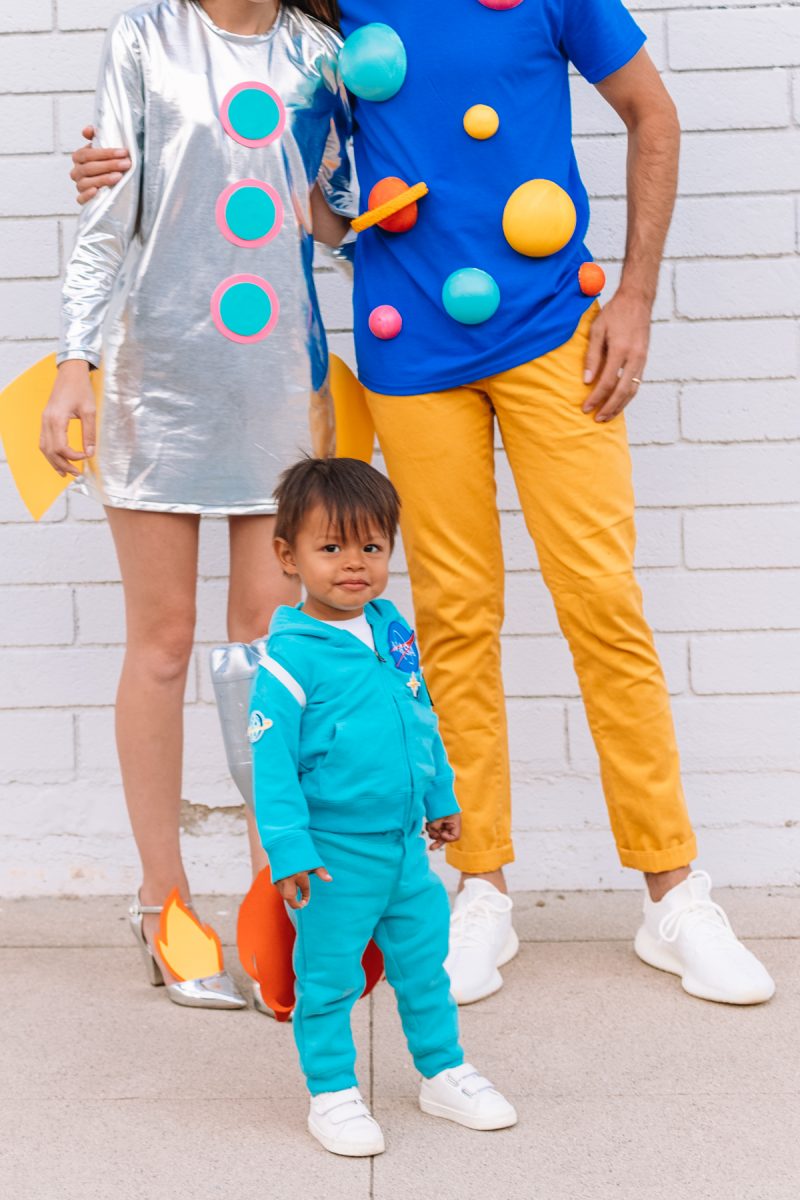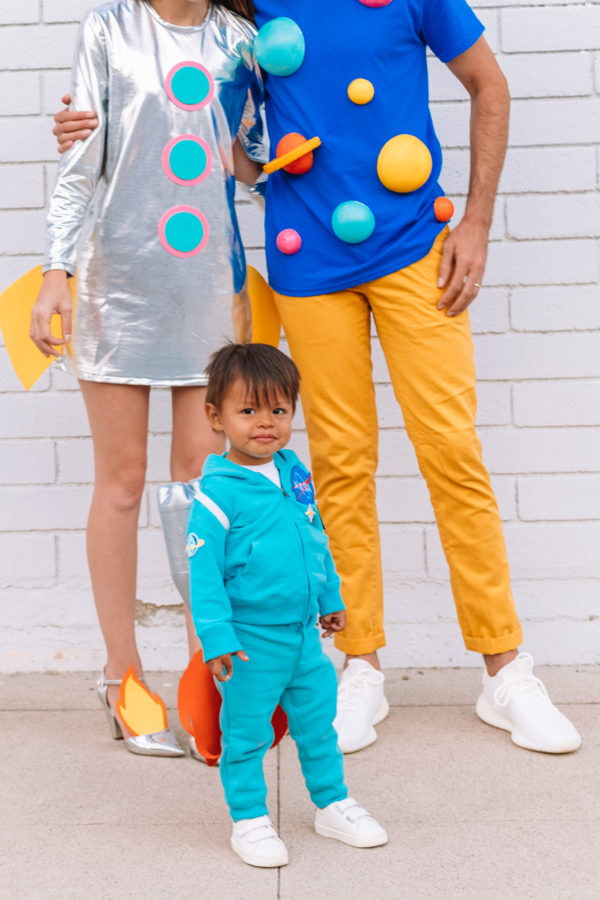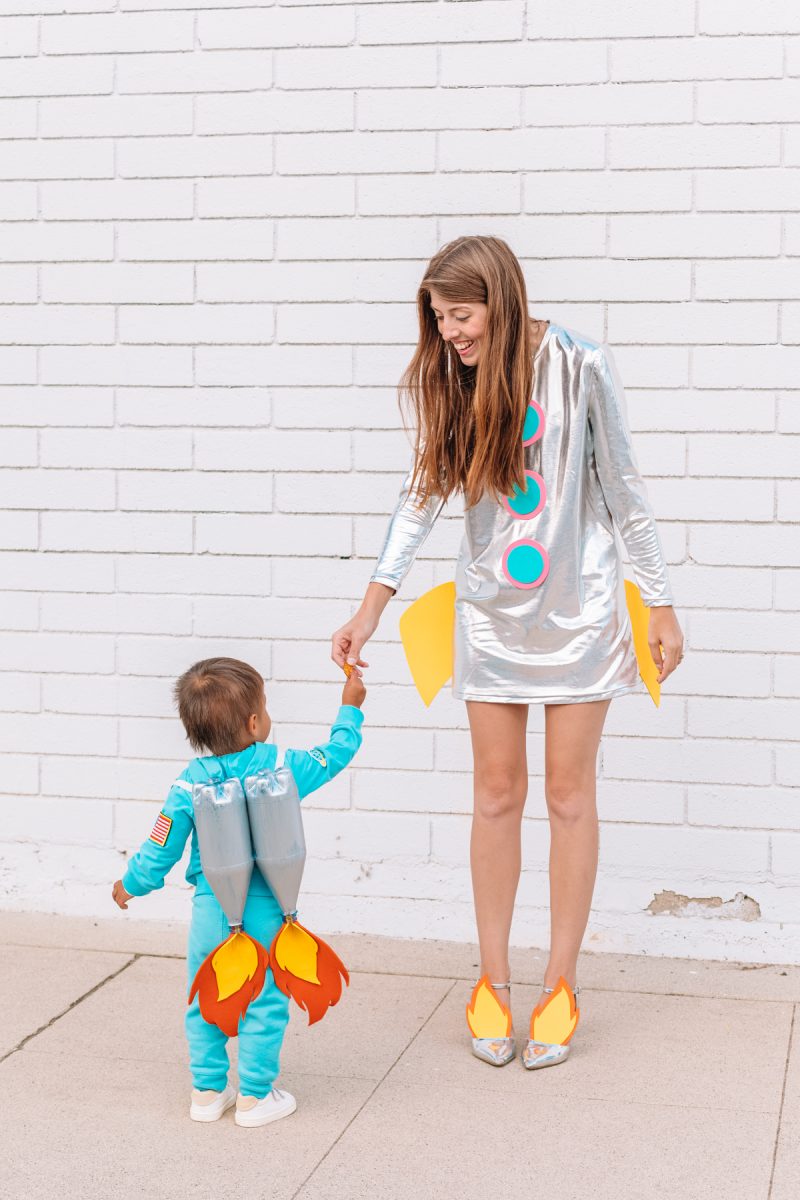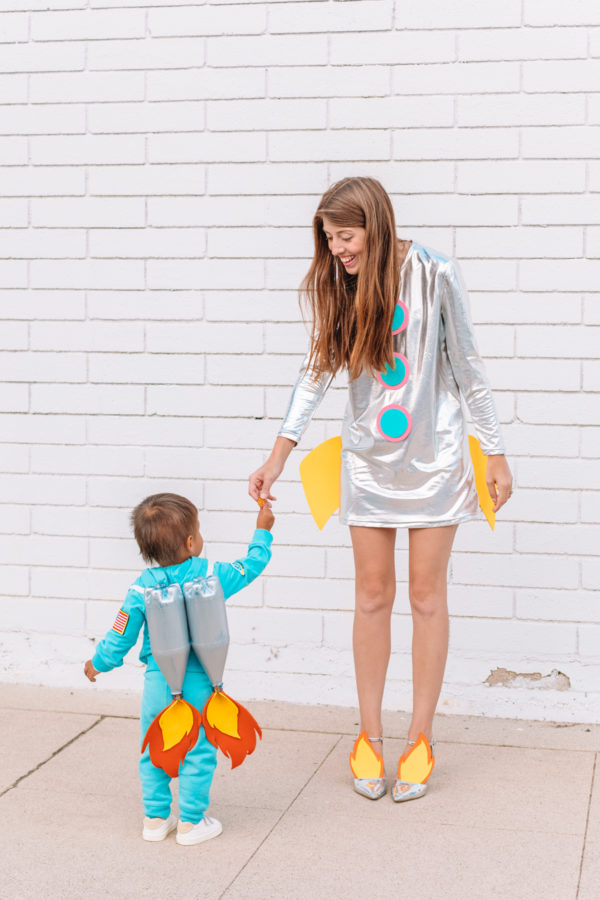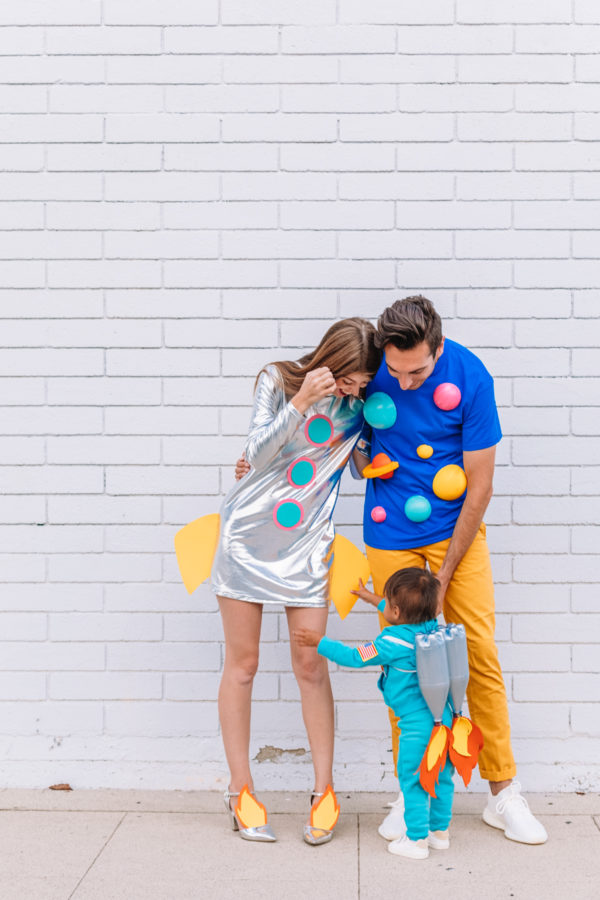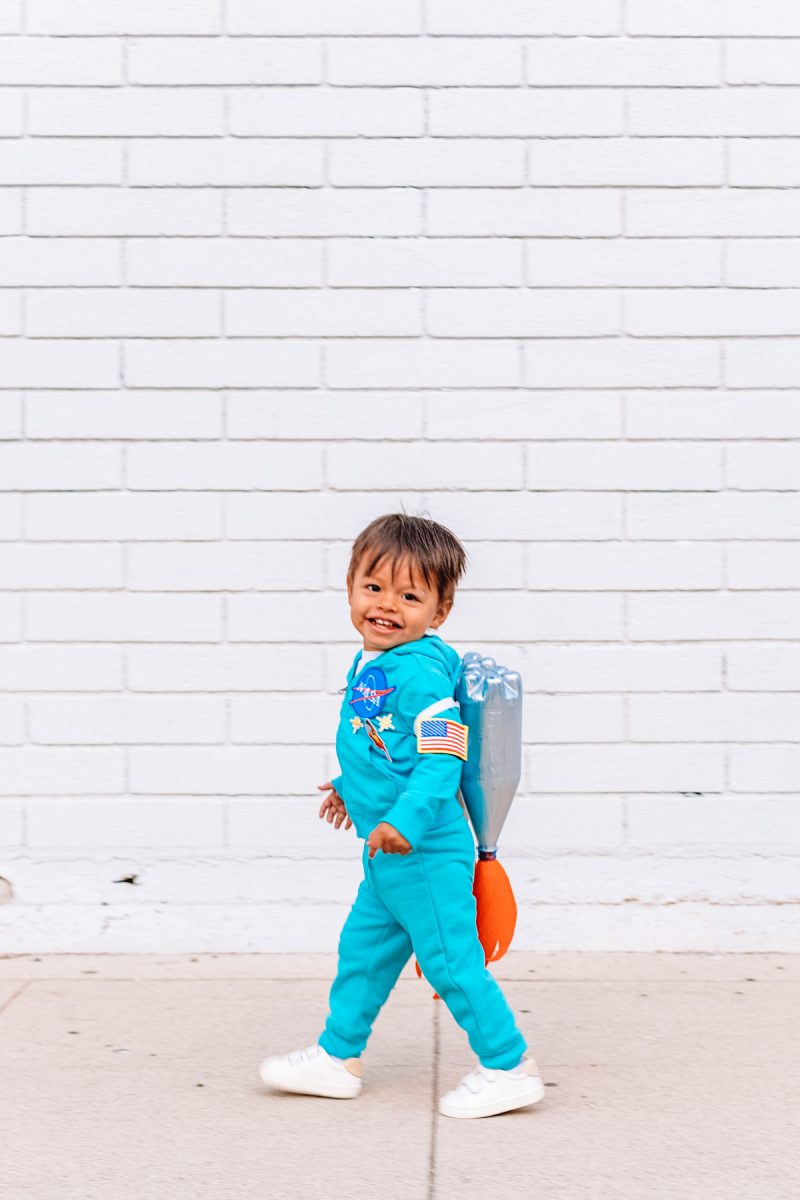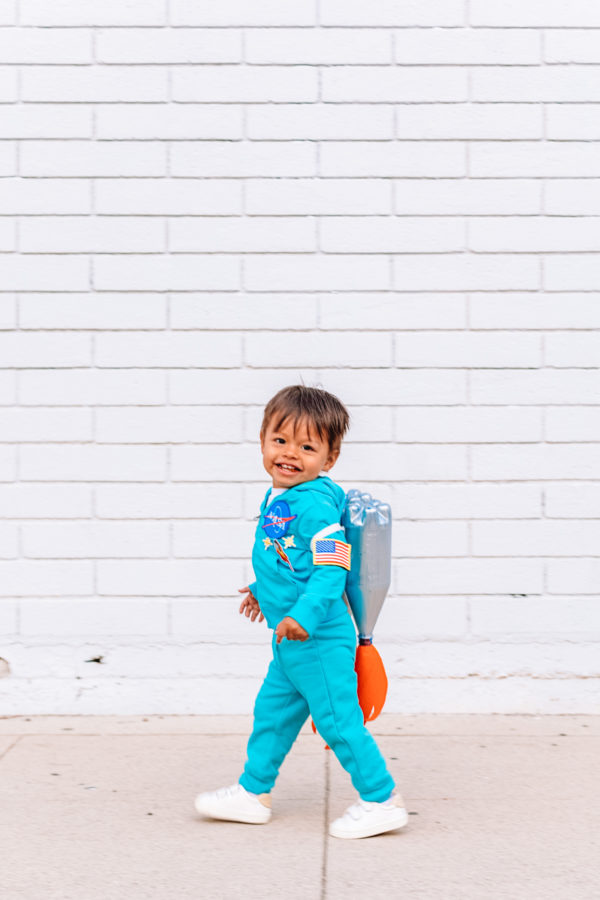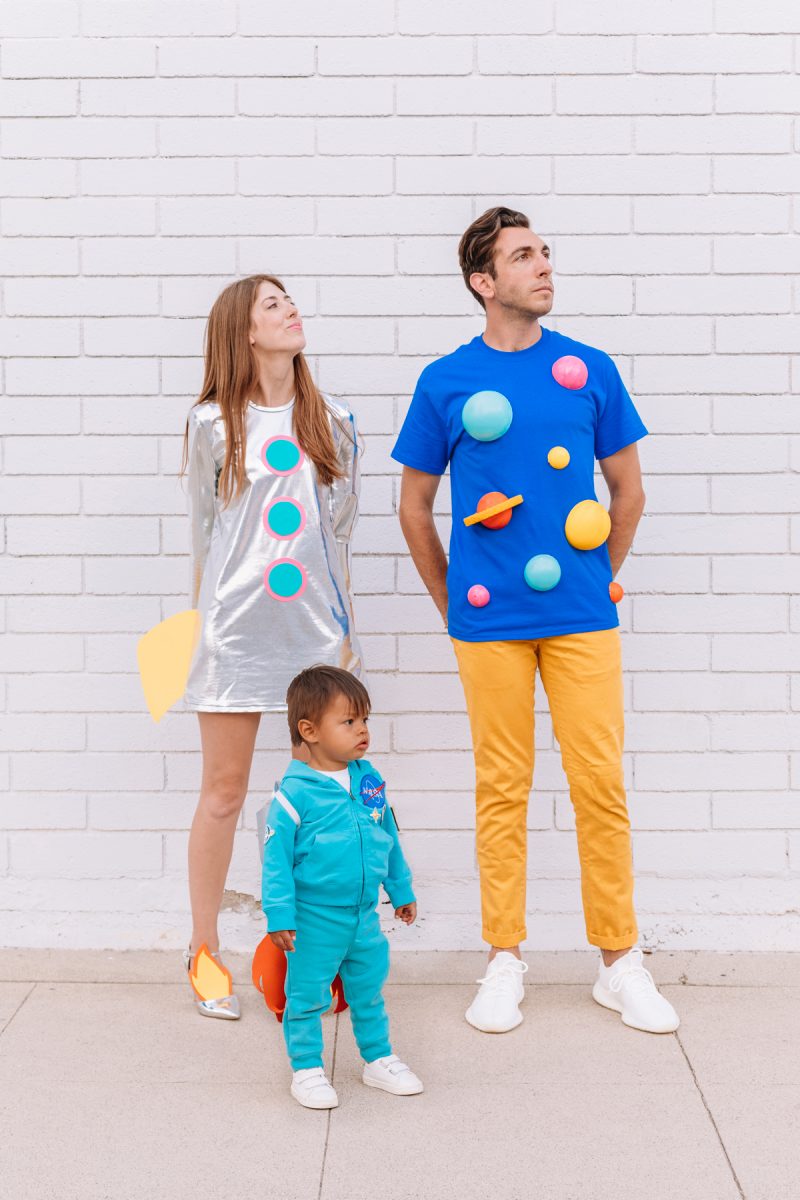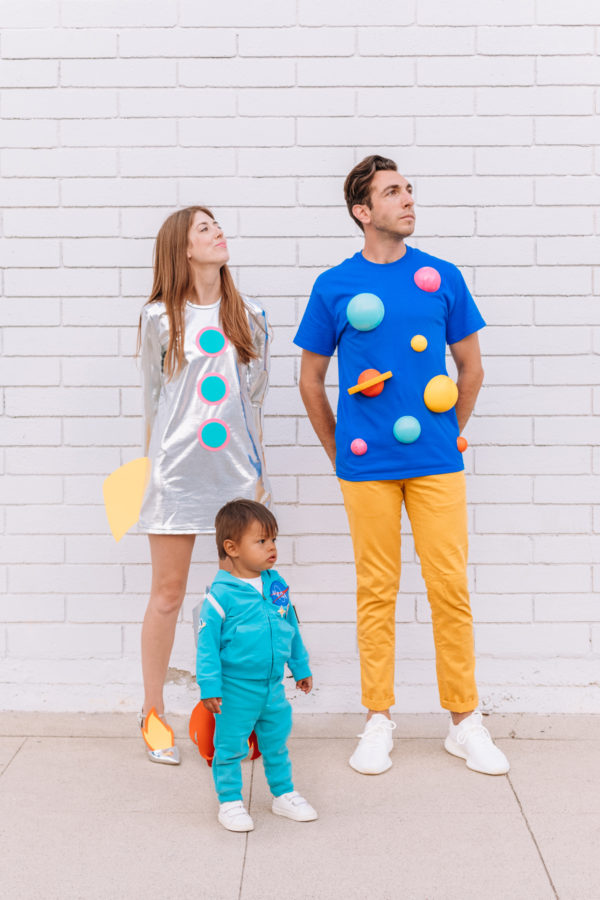 Photos by Jeff Mindell
In the effort of transparency, I feel like I should address a few things… 1) I didn't try my dress on until the day we shot it and I realize it is unrealistically short for chasing a toddler in, haha! 2) I was also supposed to have a little party hat to finish off the top of my rocketship costume but it just didn't happen! 3) The cute planet candy bucket didn't make it in any photos because Arlo threw it across the road and broke it.
All that's to say is, costumes with kids don't always go as planned, but look how darn cute it can still be! So if something goes awry, roll with it! I really love how the final thing turned out.