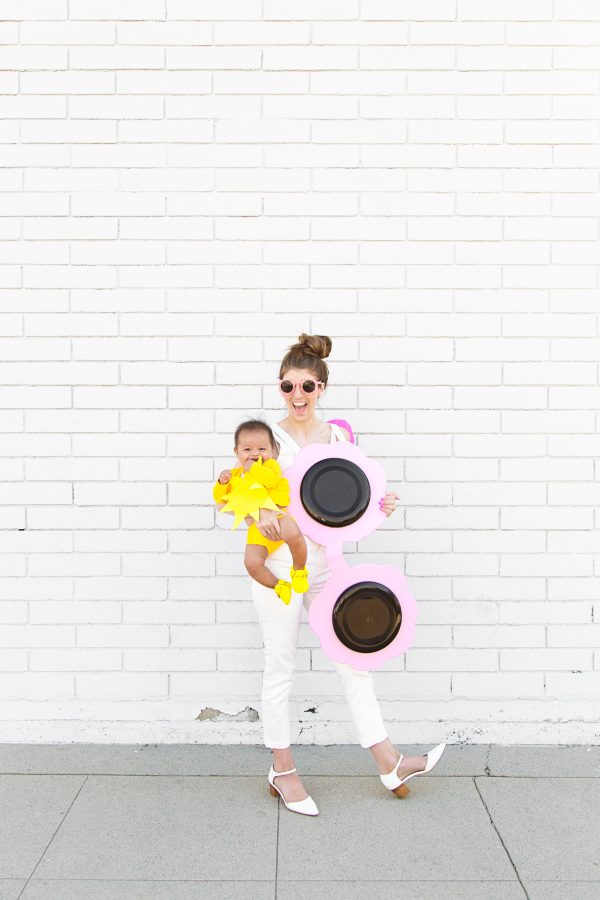 I'm sunglasses and he is my "SUN"! My son. Get it!? Mmmmhmmm! Had to do it. Inspired by my fave pair of Oui Fresh sunnies, we had to make this DIY sunglasses costume this year!!
Any guesses what we used for the lenses? Ok, I'll tell ya… FRISBEES!! So perfect, right?? Let's make it!!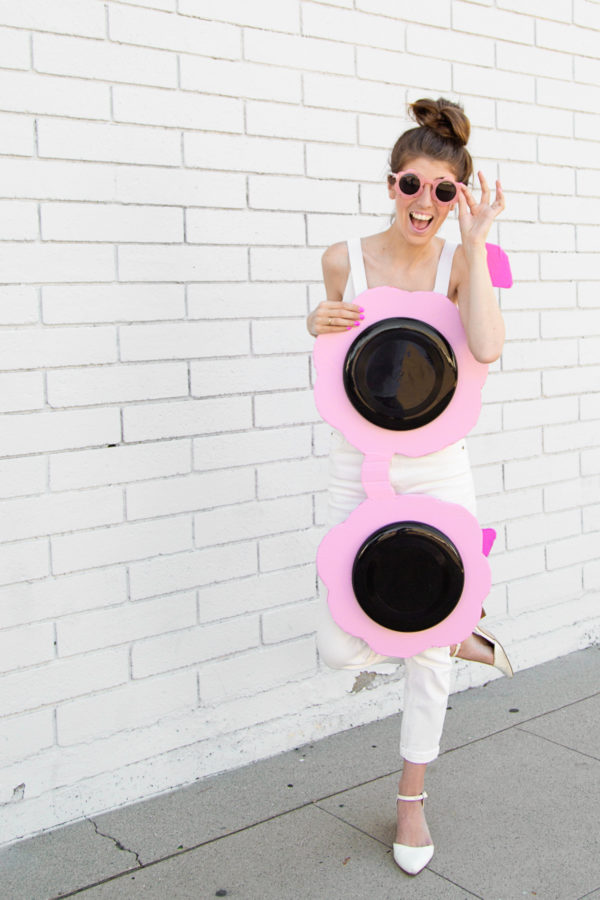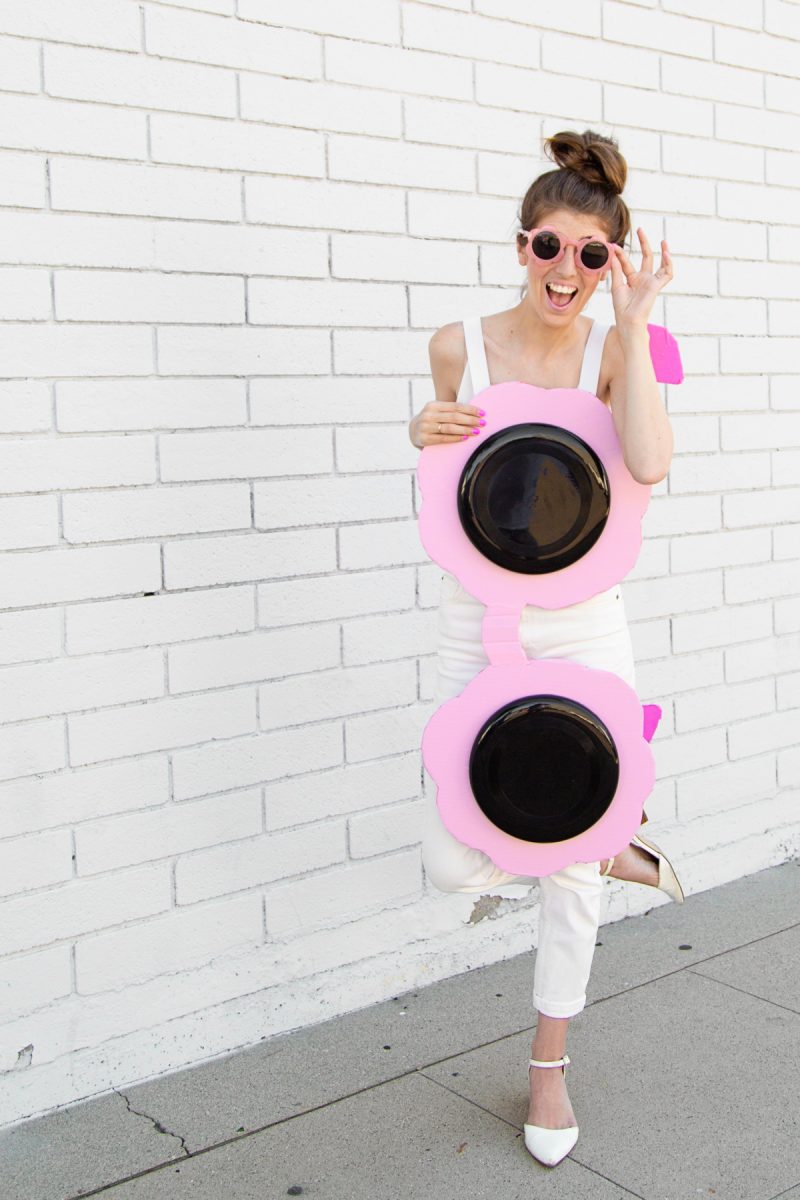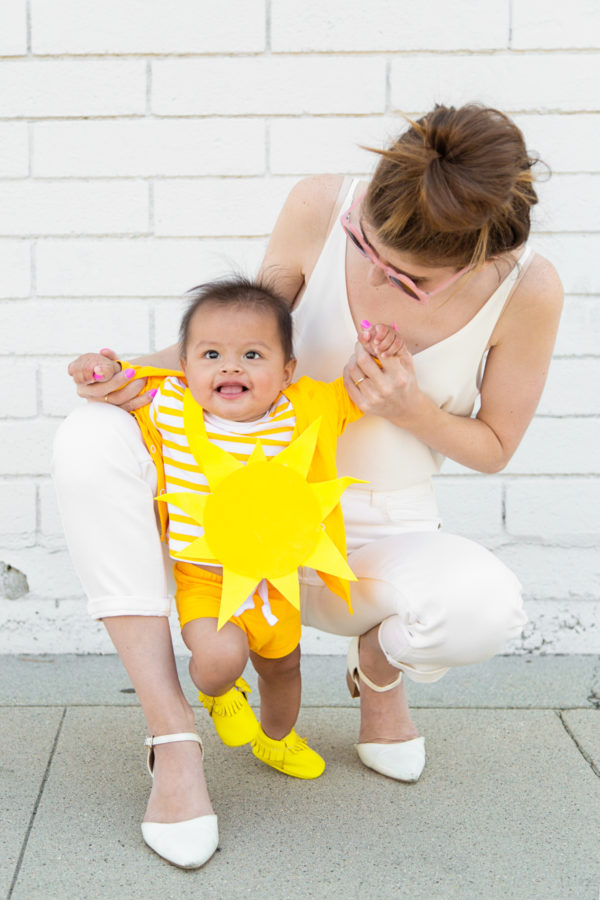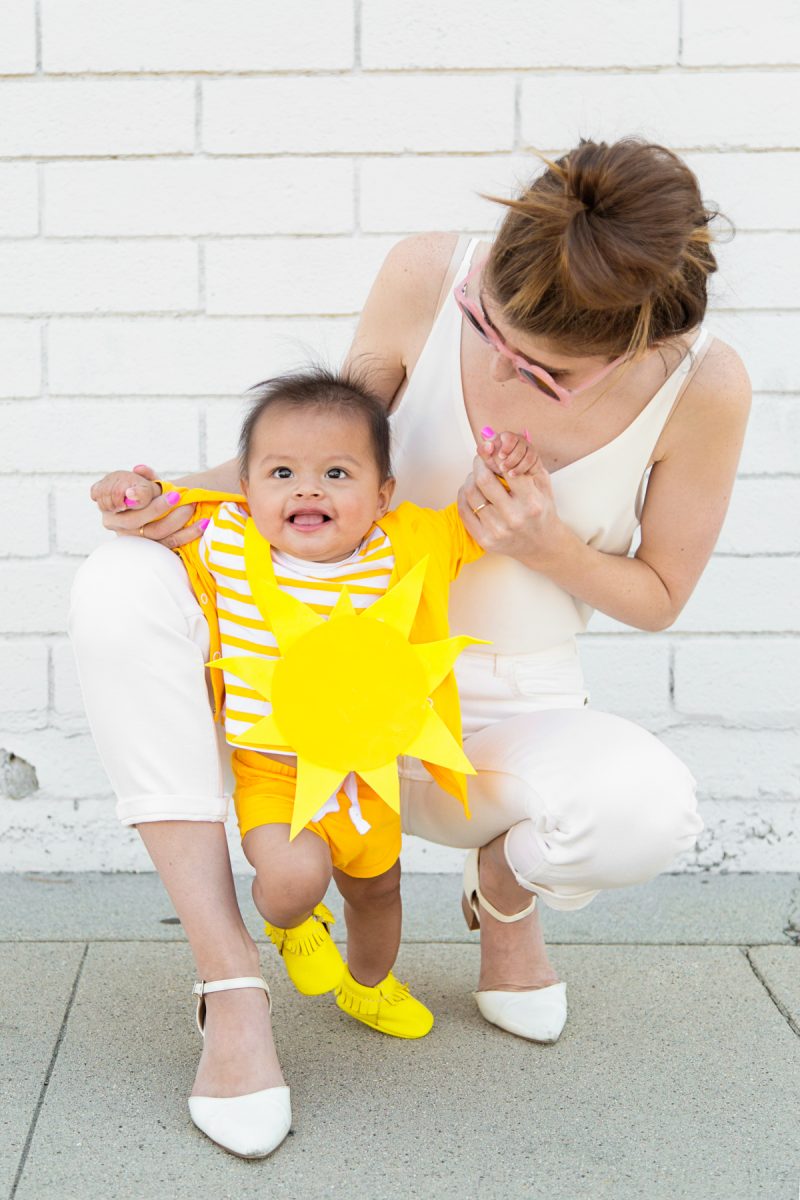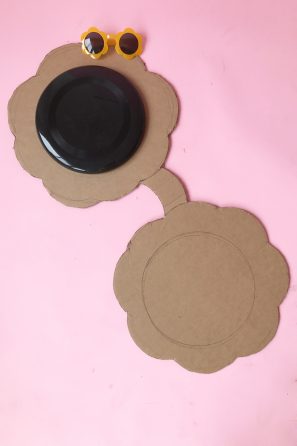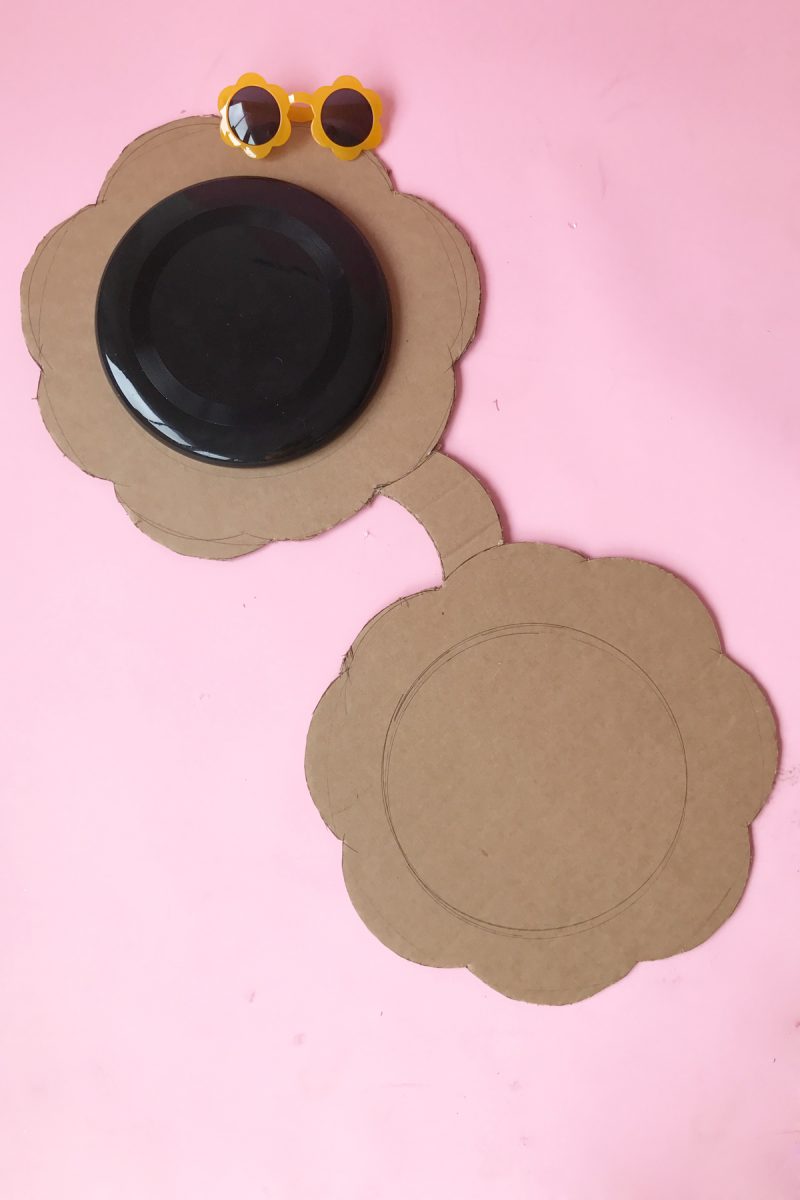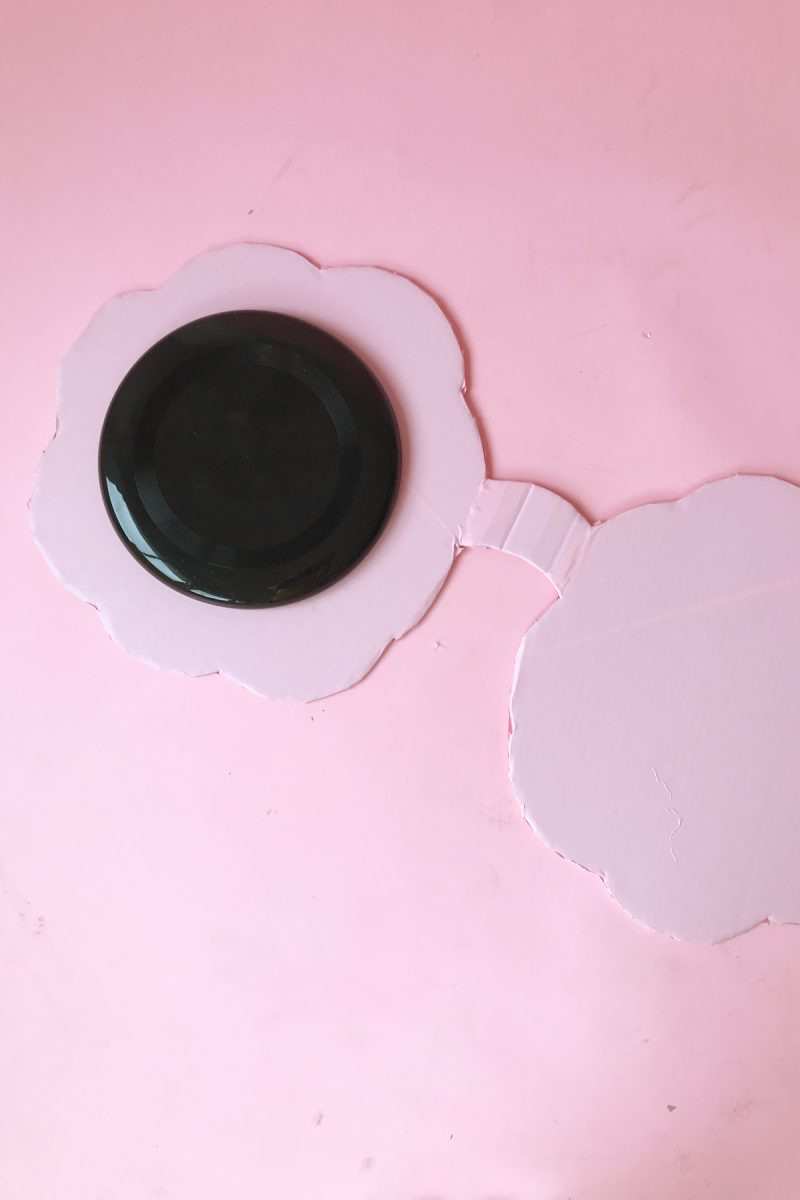 DIY Sunglasses + Sun Costumes
Total Time: 1 - 1 1/2 Hours
Supplies
For the sunglasses:
Large Cardboard Sheet or Box
Two Black Frisbees
Scissors
Pencil
Hot Glue Gun
Elastic
Pink Vinyl or Paint
Pink or White Dress/Outfit
For the sun:
Yellow Foam in Two Shades
Scissors
1" Elastic
Yellow Bloomers
Yellow Striped T-Shirt
Yellow Cardigan
Yellow Moccs
Directions
To make the sunglasses:
1. Place your frisbees on the cardboard, with about 10 inches between them and trace. This will be your guide for drawing the sunglasses!
2. Freehand a flower and nose bridge shape, approximately four inches wider than the circles you've drawn.
3. Cut out.
4. Cover the sunglass piece with vinyl or paint.
5. Hot glue the frisbees on top, in the center of each flower you drew.
6. Hot glue elastic in an "X" shape to the back of the sunglasses so you can slip it on over your head/shoulders.
To make the sun:
1. Cut out a circle of the deeper yellow foam. The circle will depend on the size of the baby/child/person. Ours was about 8".
2. Cut out several triangle shapes from the other yellow foam.
3. Hot glue each triangle to the back of the circle to form a sun shape.
4. Hot glue yellow elastic in an X shape to slip over the babies head/arms. That way you can put a cardigan or jacket on overtop of it!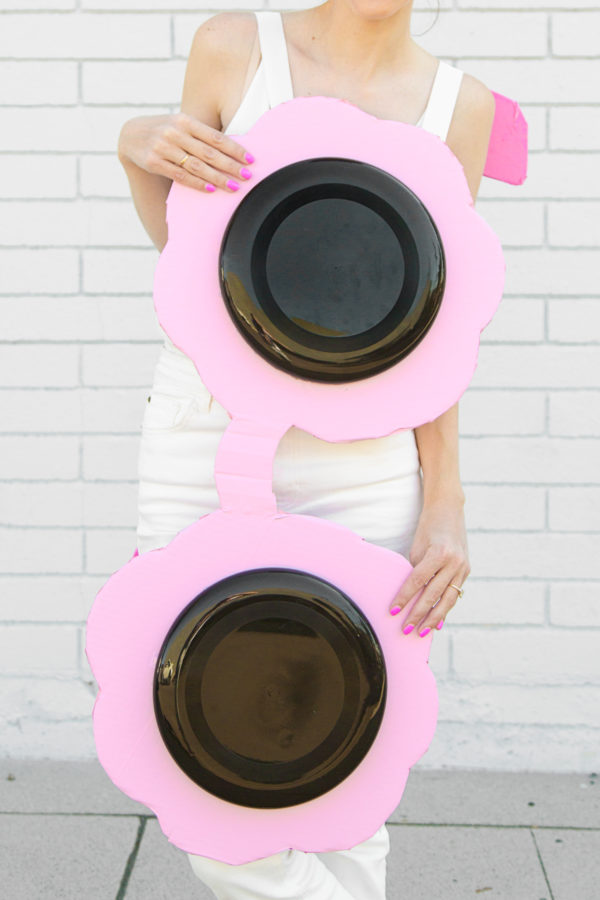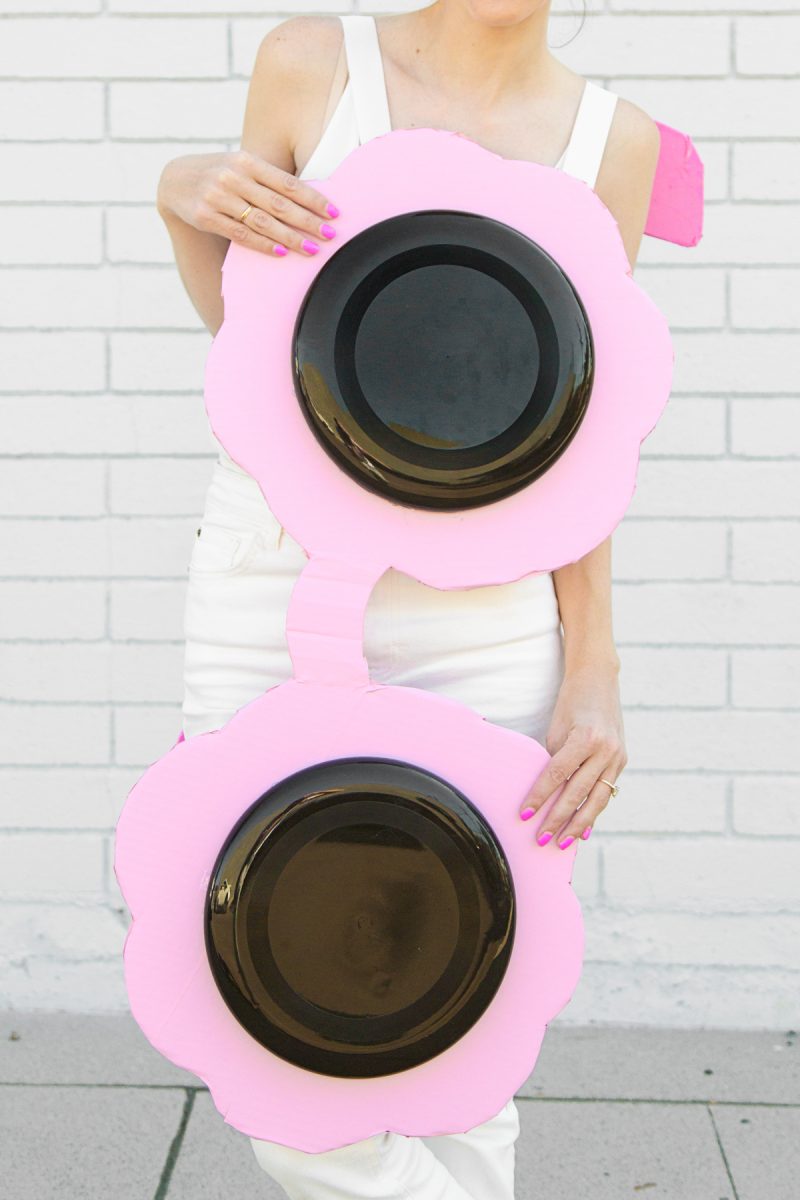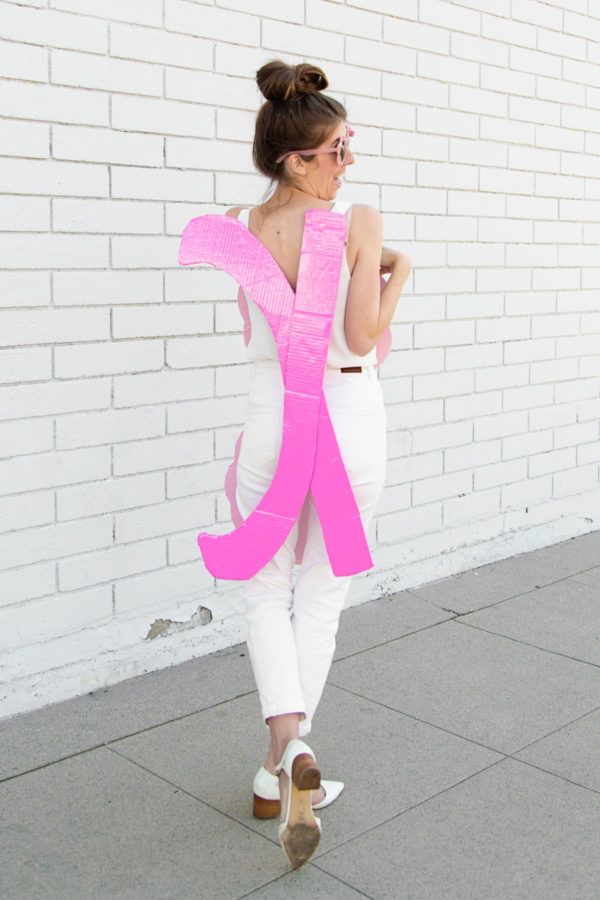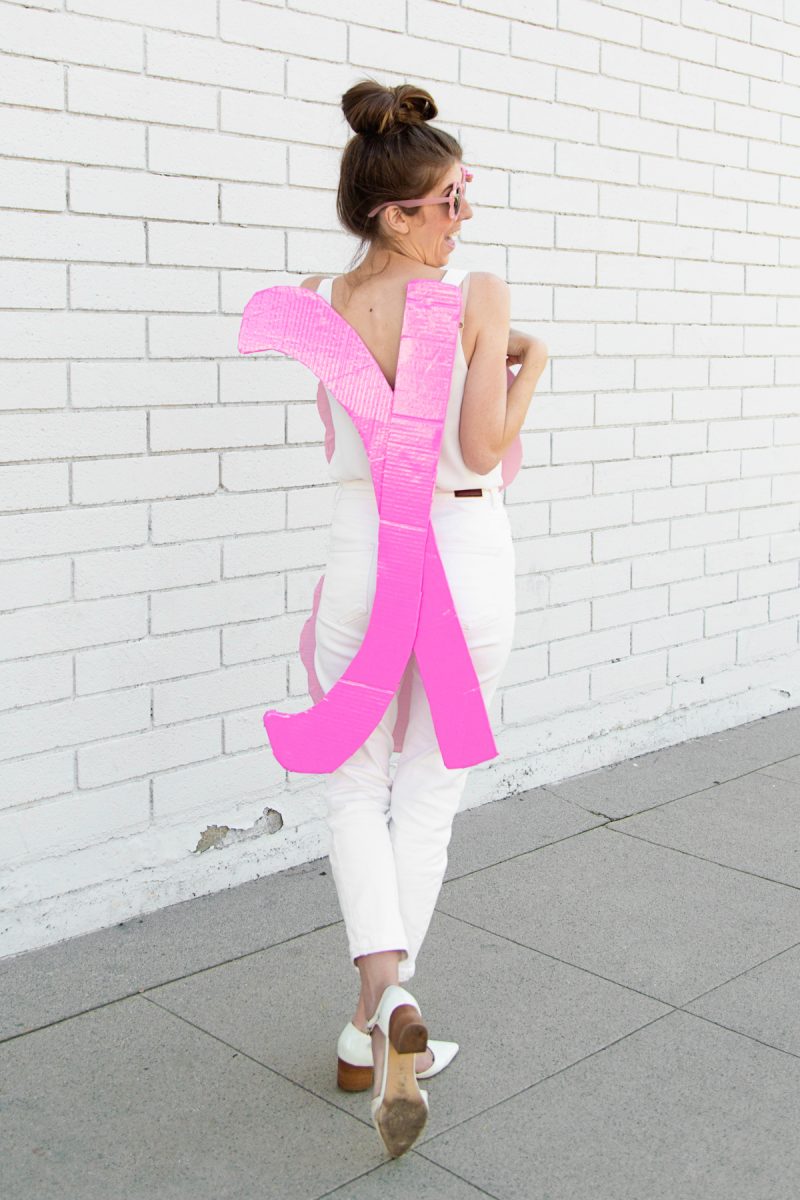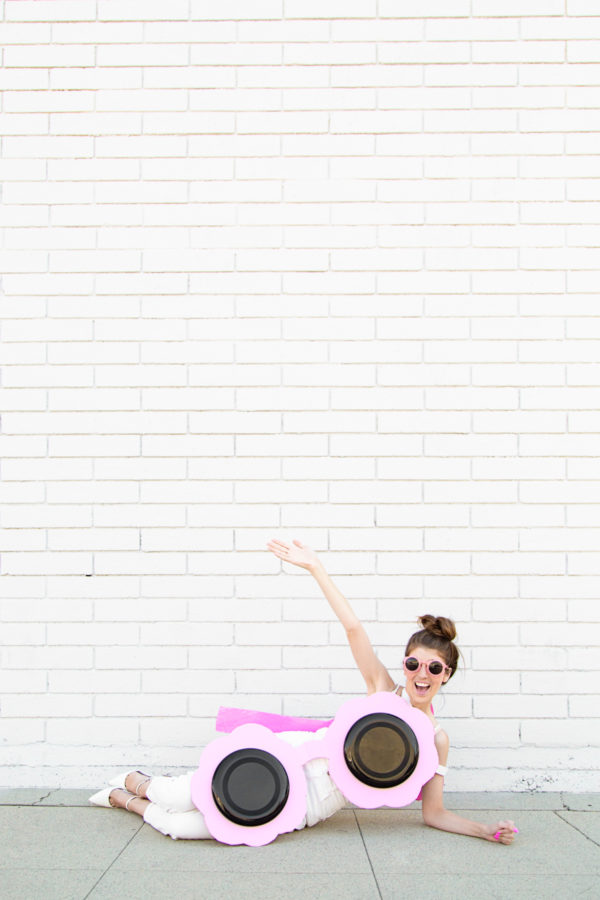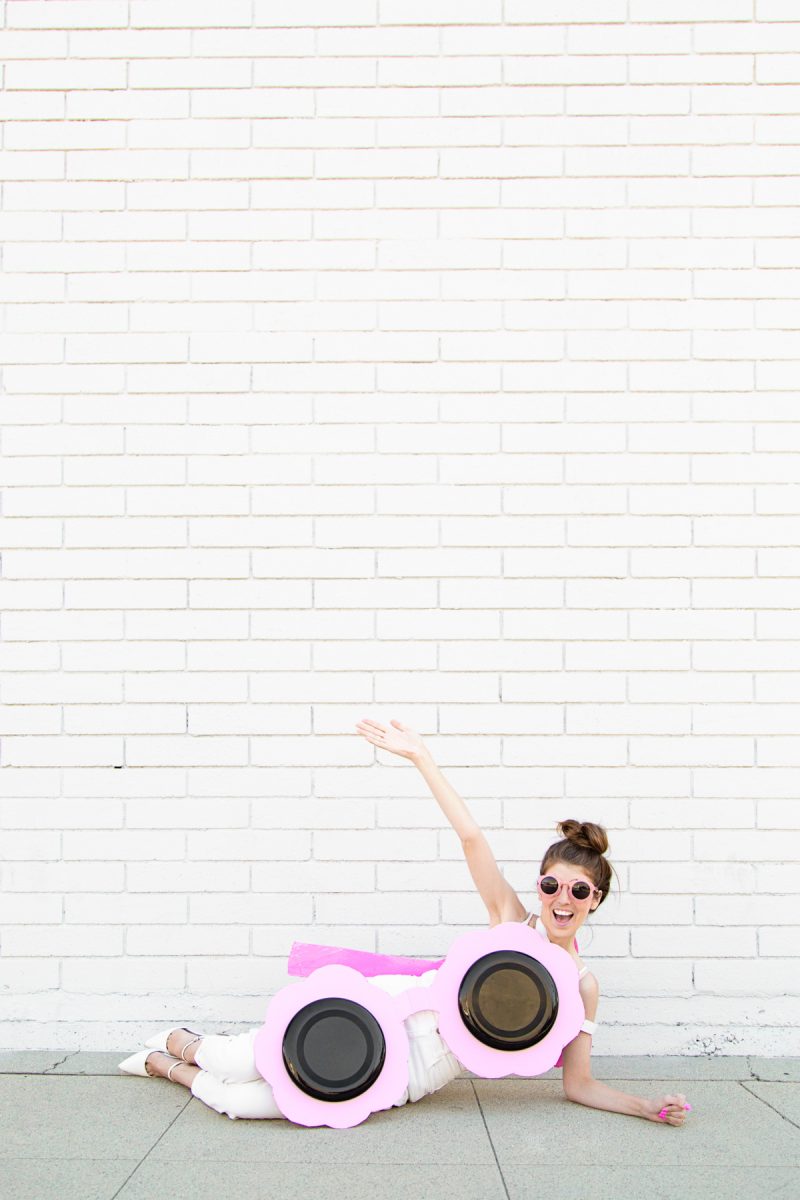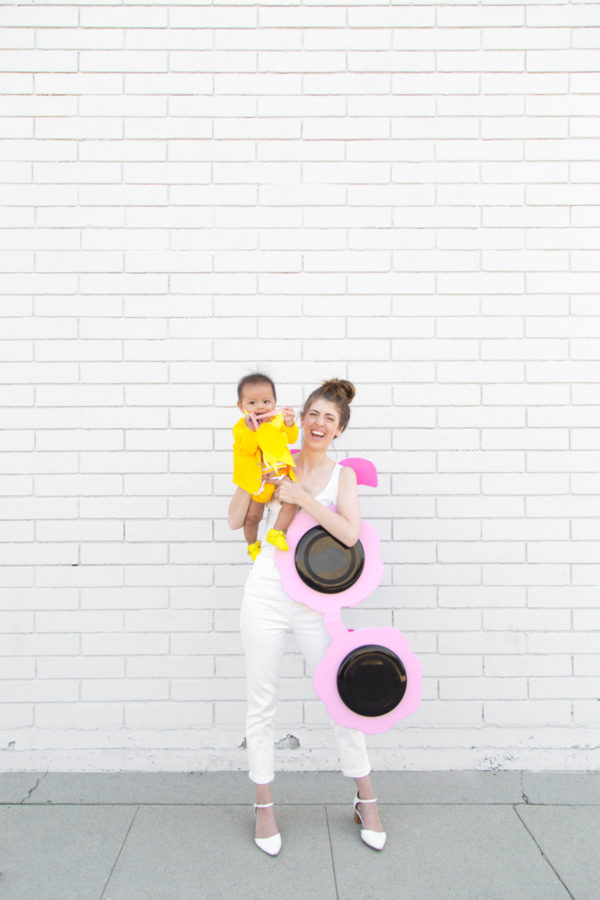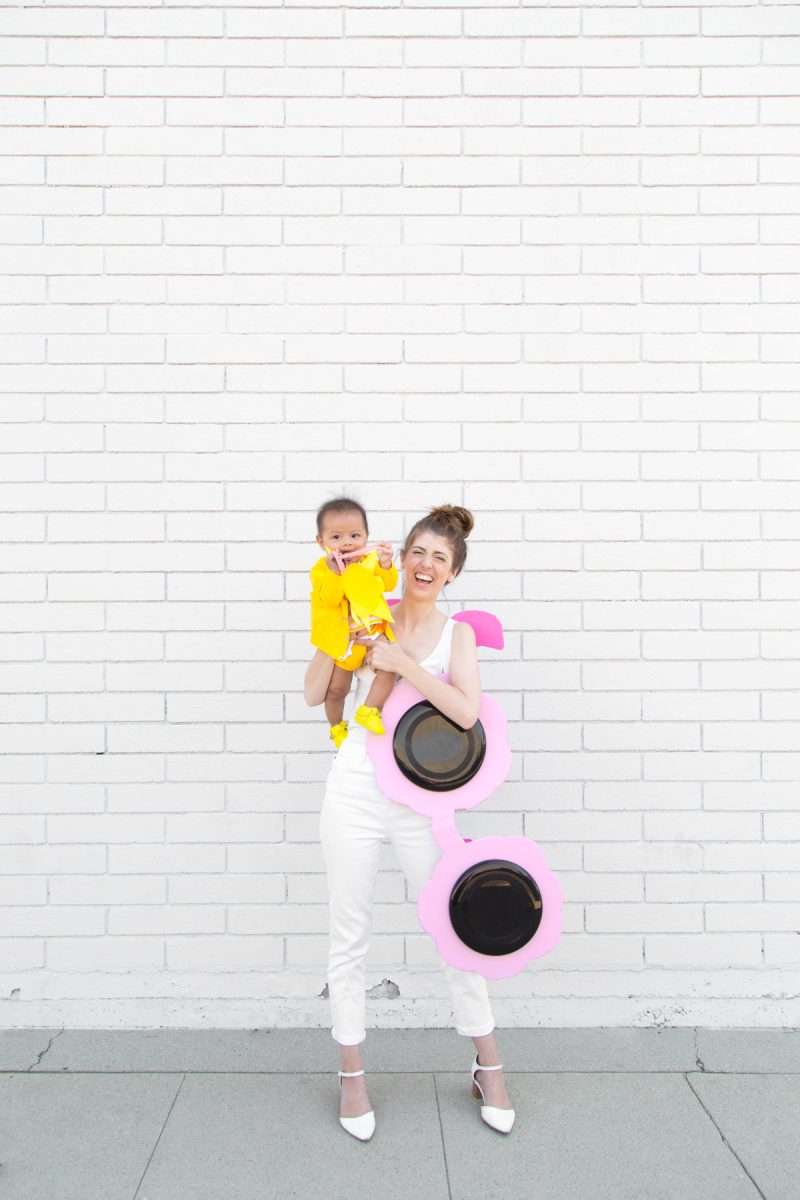 Photos by Jeff Mindell
The sun/son pun. It's still killing me. (That'd be him up there, by the way, chewing on my actual sunglasses.) But I also think the sunnies would pair so well with our past palm tree, pool float and tropical drink costumes too if you want to do a big ol' group!!
p.s. IF you make a Studio DIY costume, please share with #studiodiyincostume on Instagram! Every year I do a HUGE roundup of all your versions of our costumes that I find there and I'd love to include yours!!
SaveSave
SaveSave
SaveSave
SaveSave