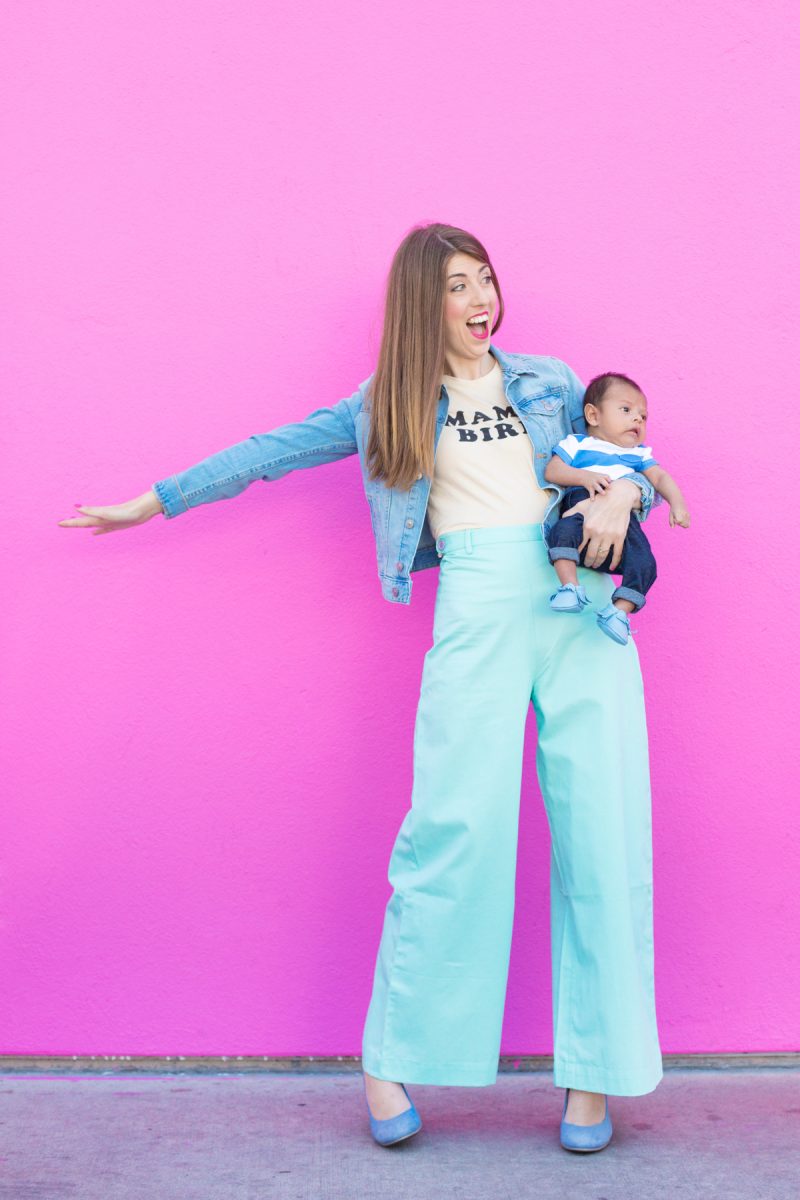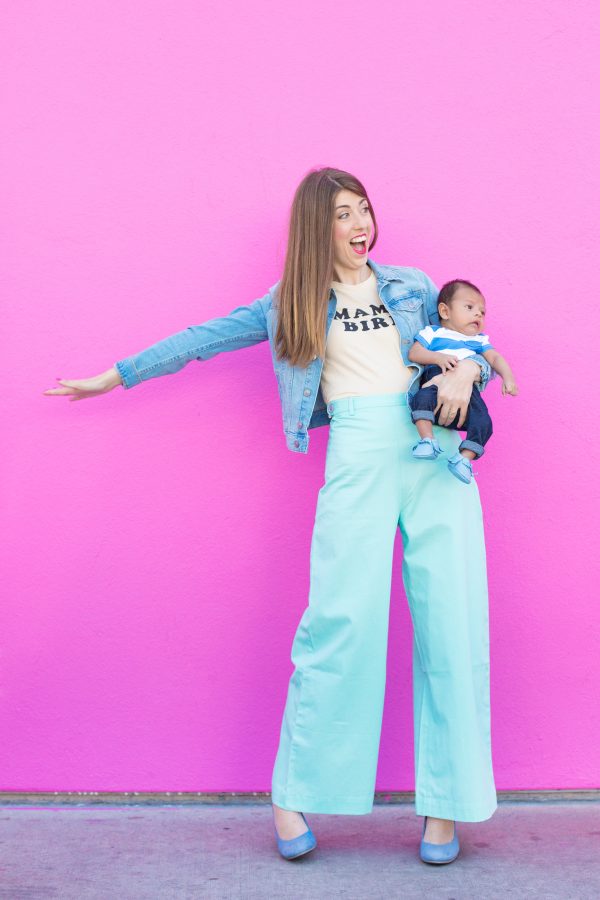 It's surreal to think that I'm just a few days away from my first Mother's Day as a Mom. I still remember the pain of last year's Mother's Day like it was yesterday. Man, what a difference a year can make! Now I have this tiny little almost two month old who I get to spend the rest of my Mother's Days with.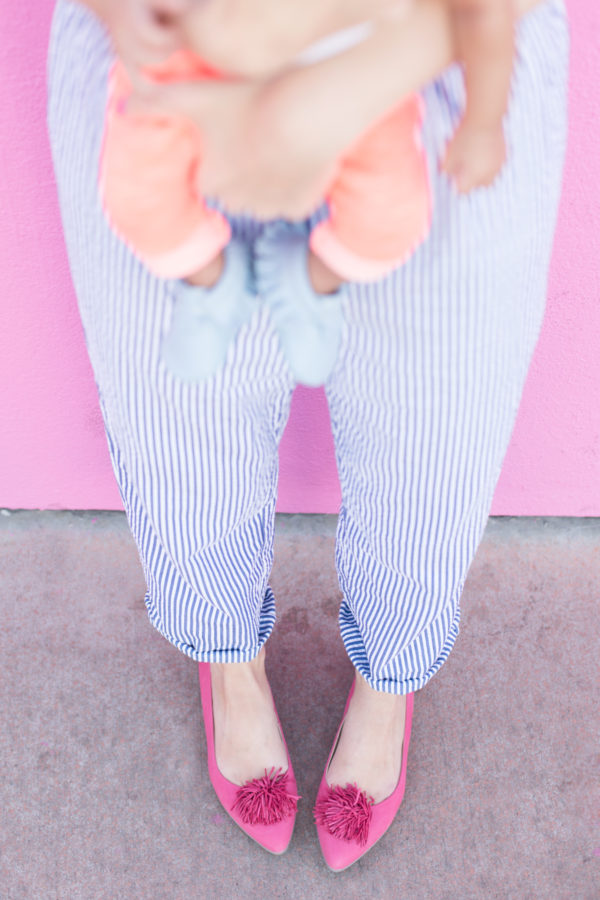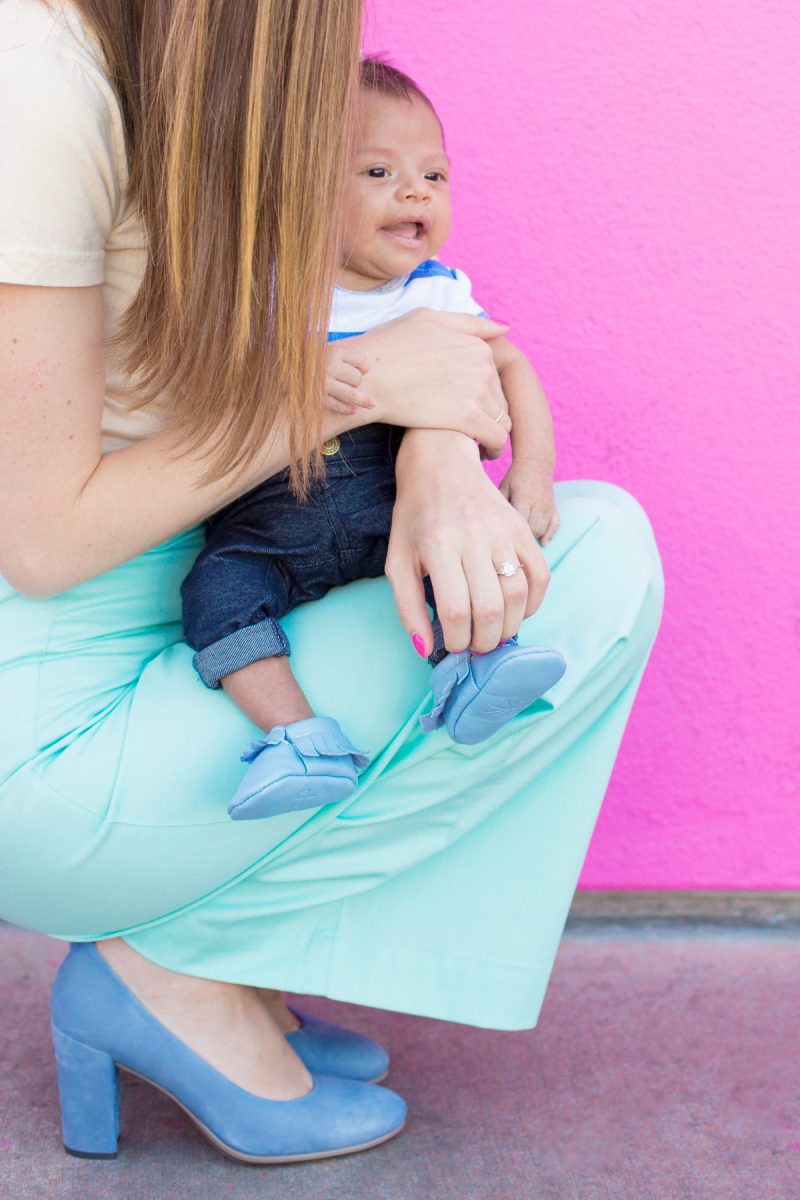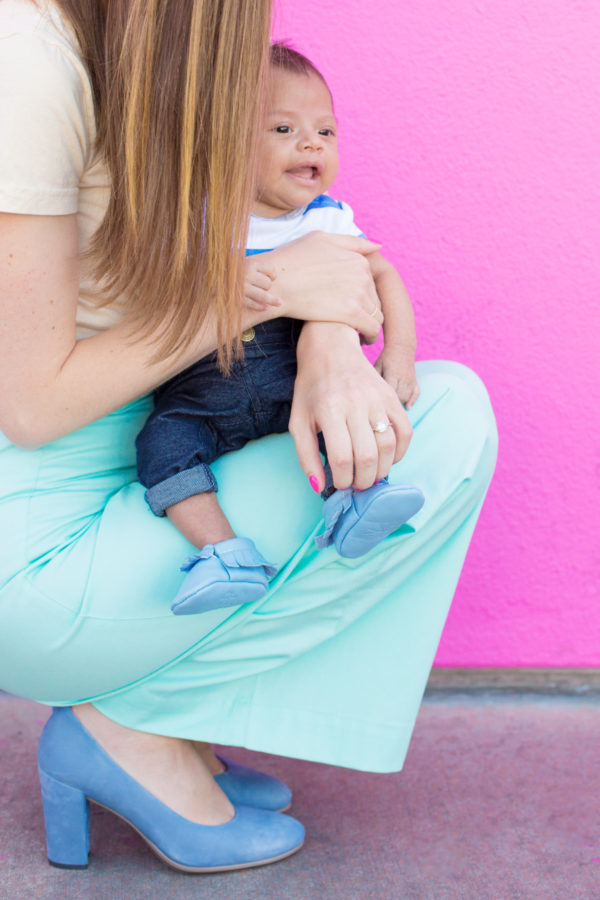 For my very first Mother's Day, I'd be happy just staring at Arlo all day. Ha! But we actually are having double the Mother's Day celebration fun! Jeff's parents will be in town, so we're headed to a big family brunch with them. Then, later in the week, Jeff is planning a little picnic for just us. Both are simple and involve bread and baby snuggles, just how I like it. 😉
Mother's Day Outfit Ideas
For those who may have similar plans, I wanted to share two easy outfit ideas with ya!
Mother's Day Outfit for Brunch
For brunch, my favorite Mama Bird shirt (perfect for those looking for the perfect, cute mother's day shirt ideas), wide leg pants and a pop of color with these comfortable heels.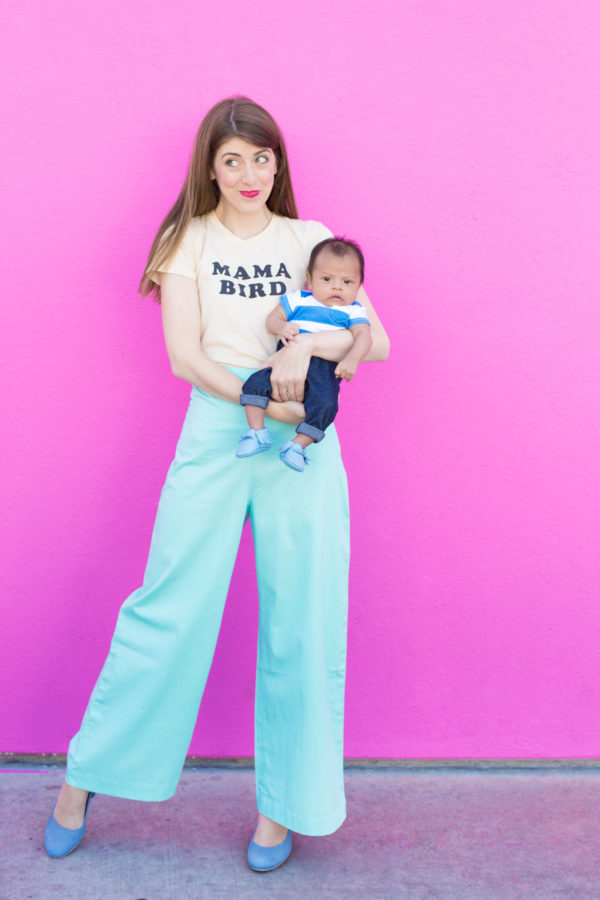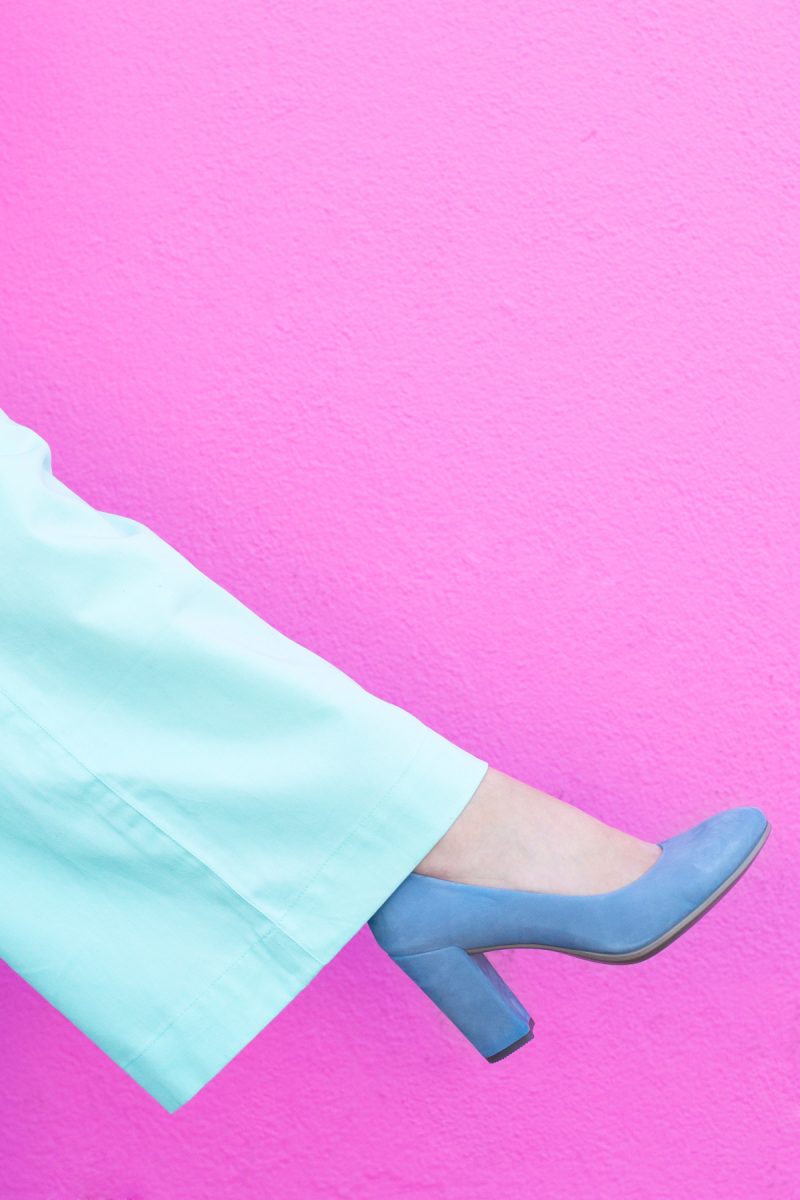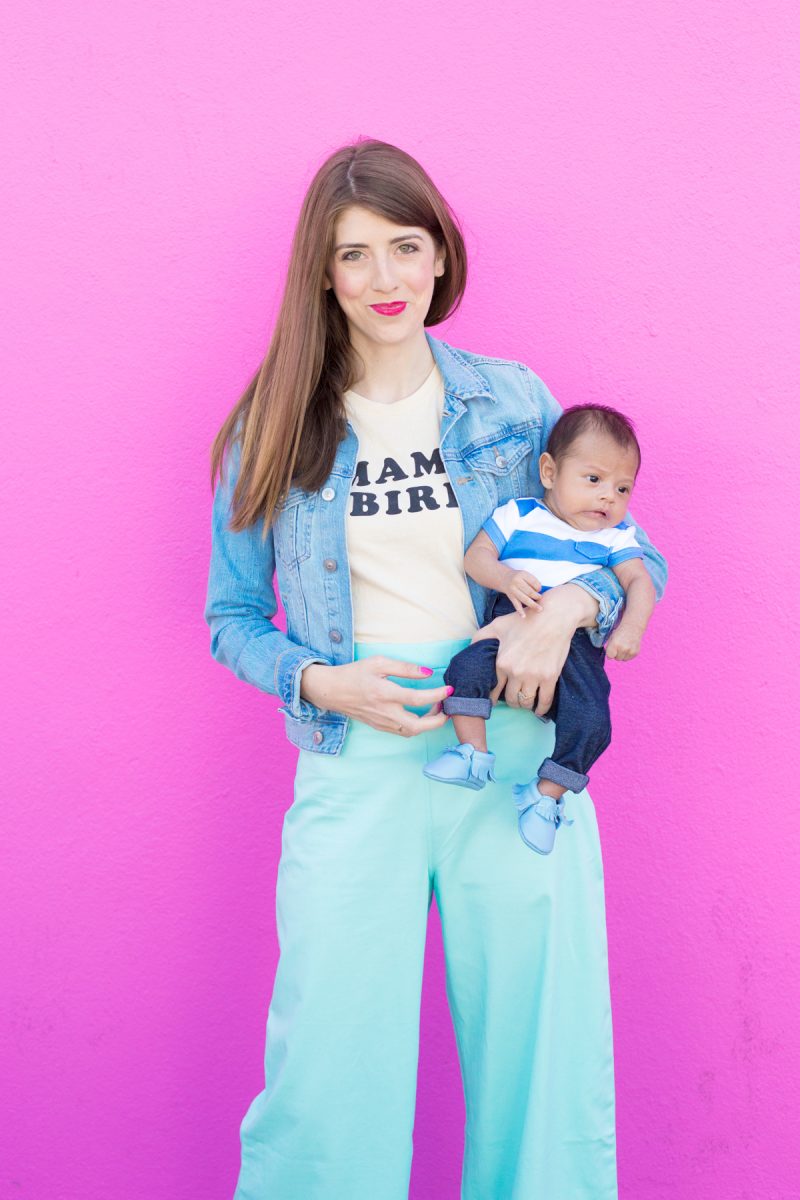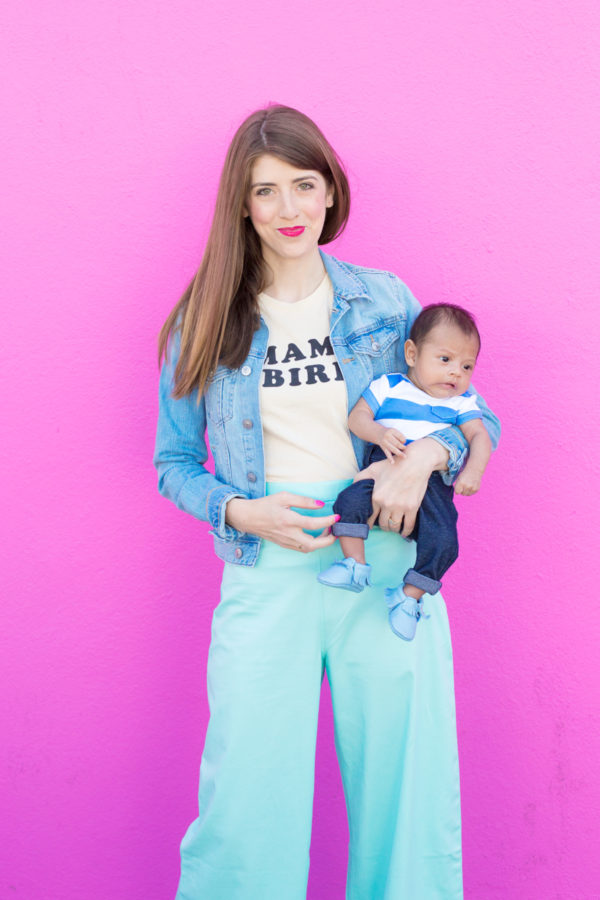 Outfit Details:
Mama Bird Shirt | Mint Pants | Jean Jacket | Blue Suede Shoes
Mother's Day Outfit for a Picnic
And for our picnic – a comfy jumpsuit with a t-shirt layered underneath. I've found myself living in t-shirts lately as they're easy to wash and also soft + snuggly for when Arlo is cuddling up with me! But, just because they're t-shirts doesn't mean they can't be jazzed up a little with layering.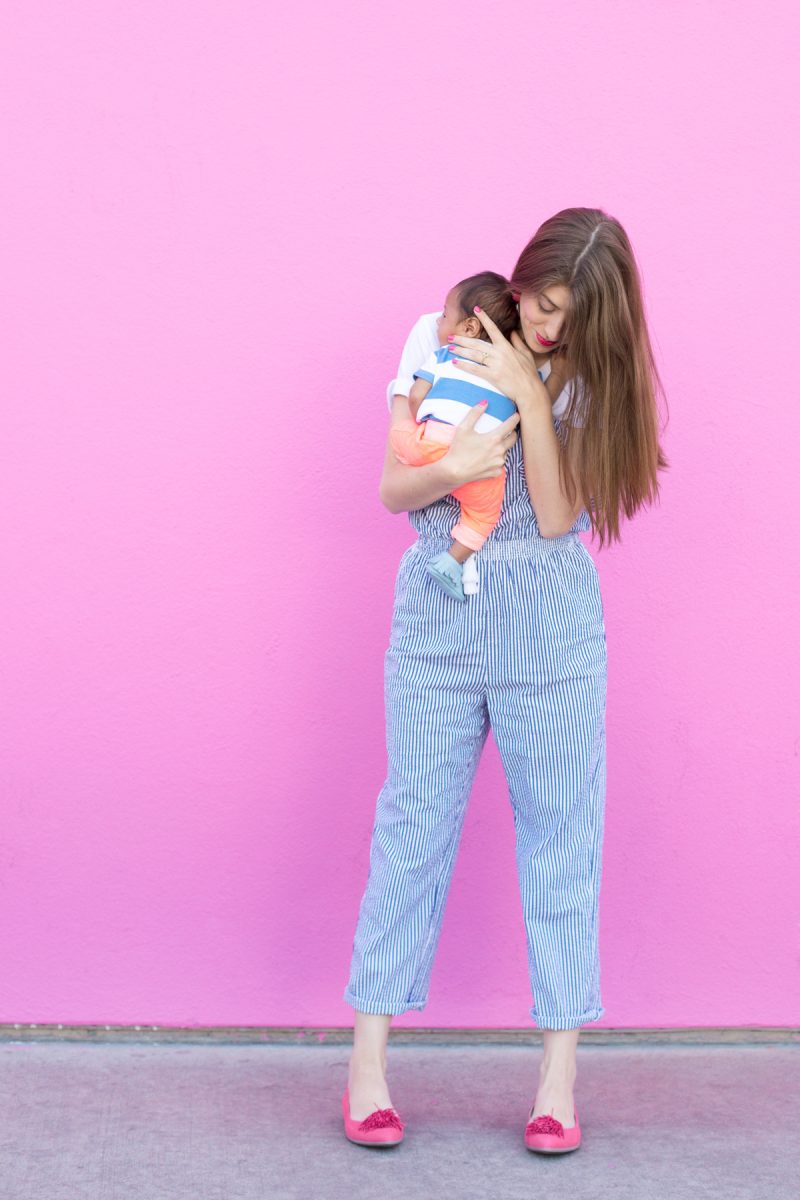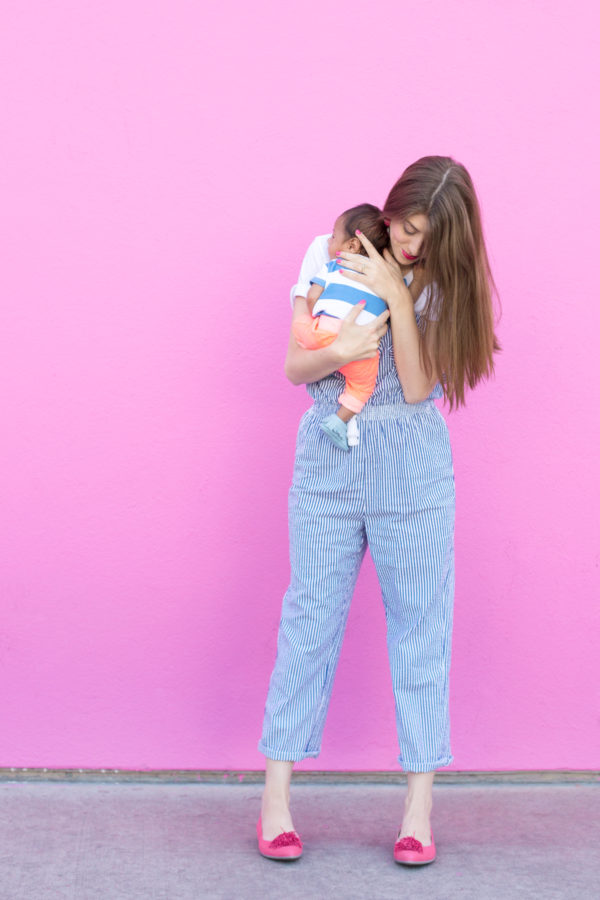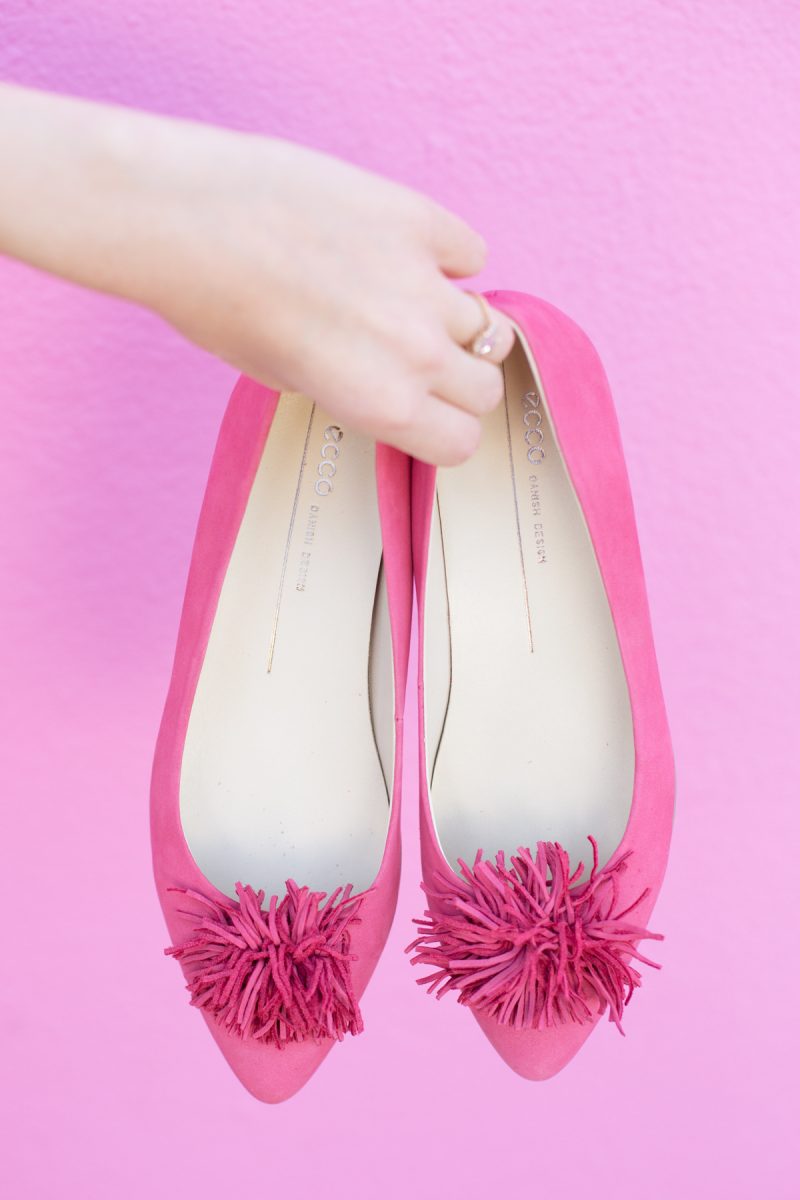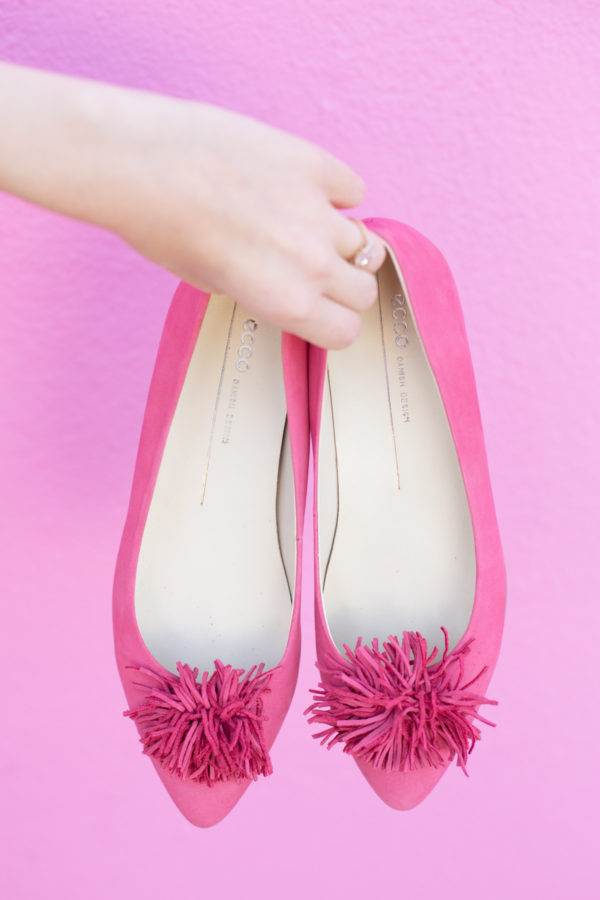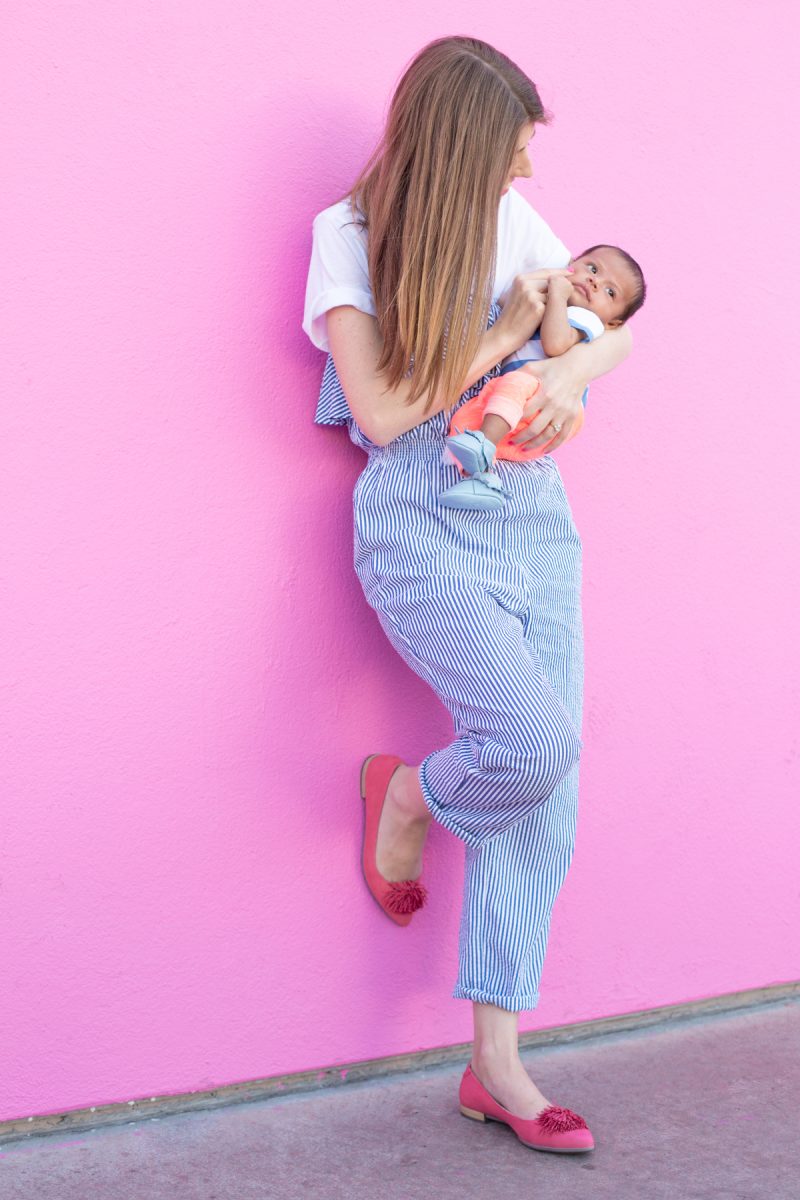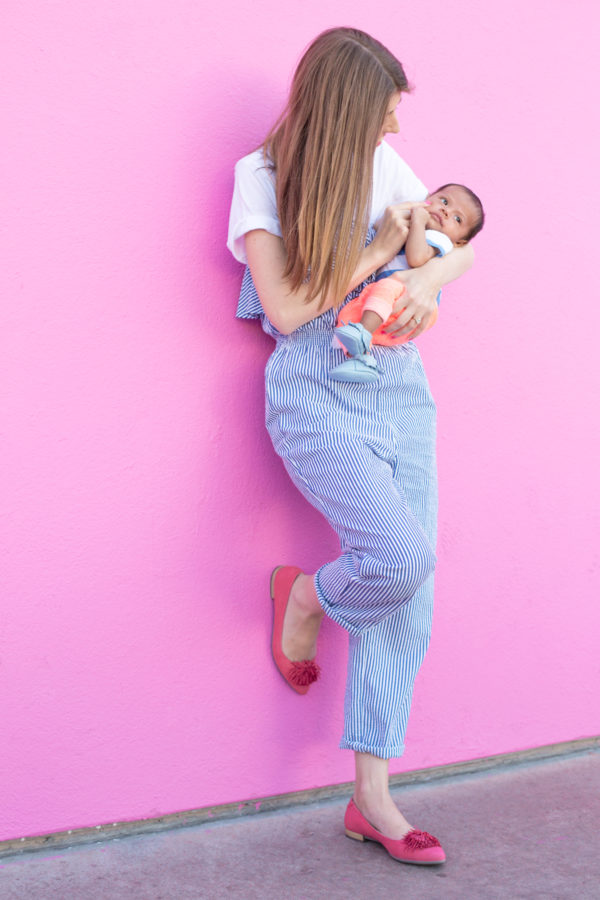 Outfit Details:
T-Shirt | Striped Jumpsuit | DIY Earrings | Pink Flats
I'm almost eight weeks into motherhood and still every time someone calls me "mom" or "mama" I kind of glance over my shoulder to look for who they are talking to before realizing, "Oh, they're talking to me." I just can't get used it to. Mom? Me? This new title is one I wished for for so long, and when you wish for something that long, it's sometimes hard to wrap your head around the fact that it actually happened. But I don't take one second of it for granted. Here's a few of my favorite things about being a mama so far…
The first snuggle I get when I pick him up from his bassinet. His half-asleep smile when he finally dozes off. How he holds my pinkie while he eats. Counting legs and spots on the bugs from his favorite book in English, Spanish and French. His morning giggles. Coordinating our outfits. When we turn music on and he instantly stops crying. Finding baby Arlos in the mirror. Watching Jeff become a Dad. The tiny thigh rolls that are coming in just as I ordered 'em. 😉 Introducing him to our friends and family. Discovering tiny socks hiding in the laundry. Watching his arms fly up and stretch when we unswaddle him. GAH! That stretch.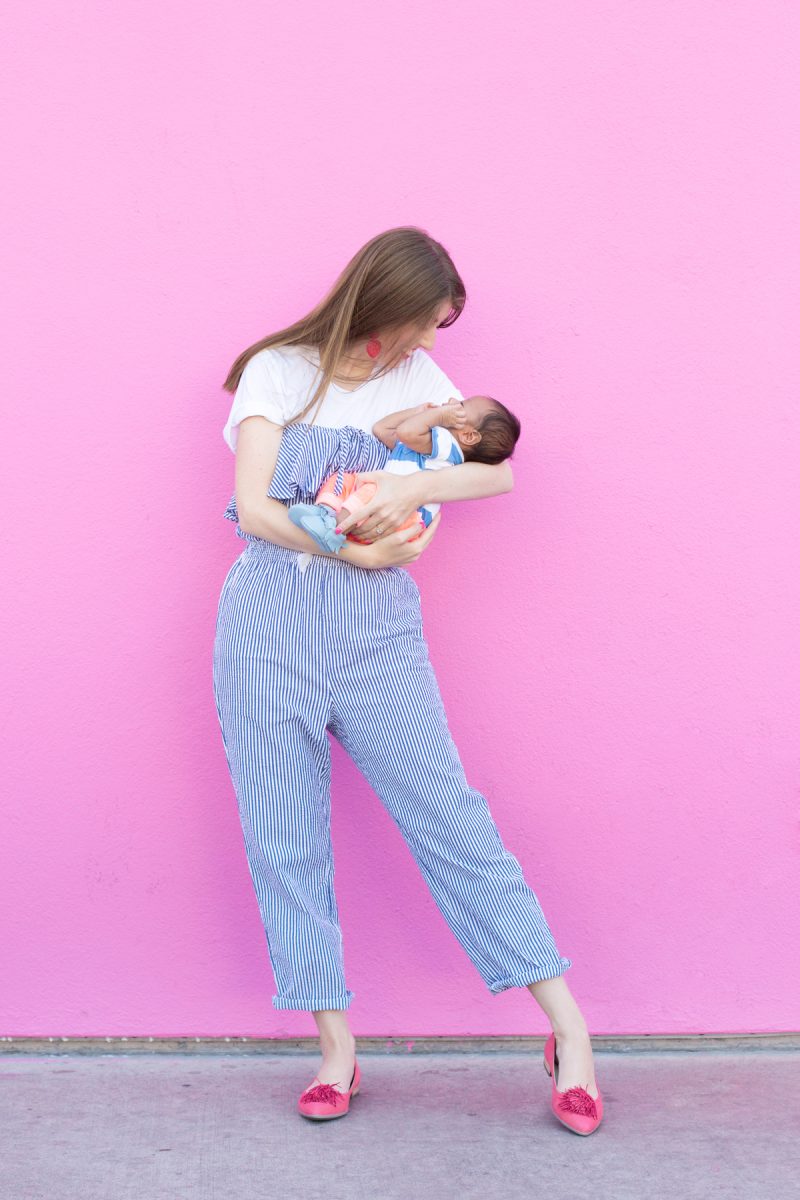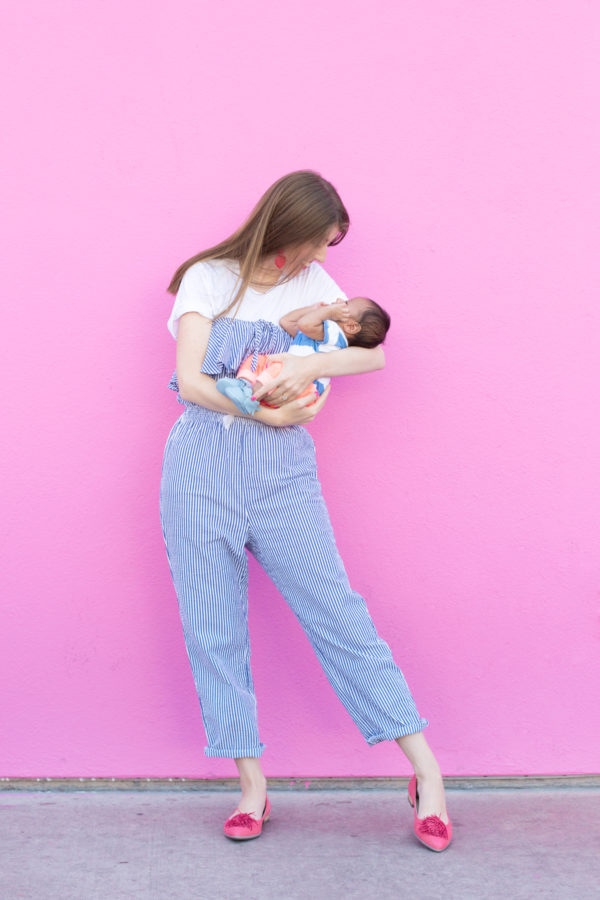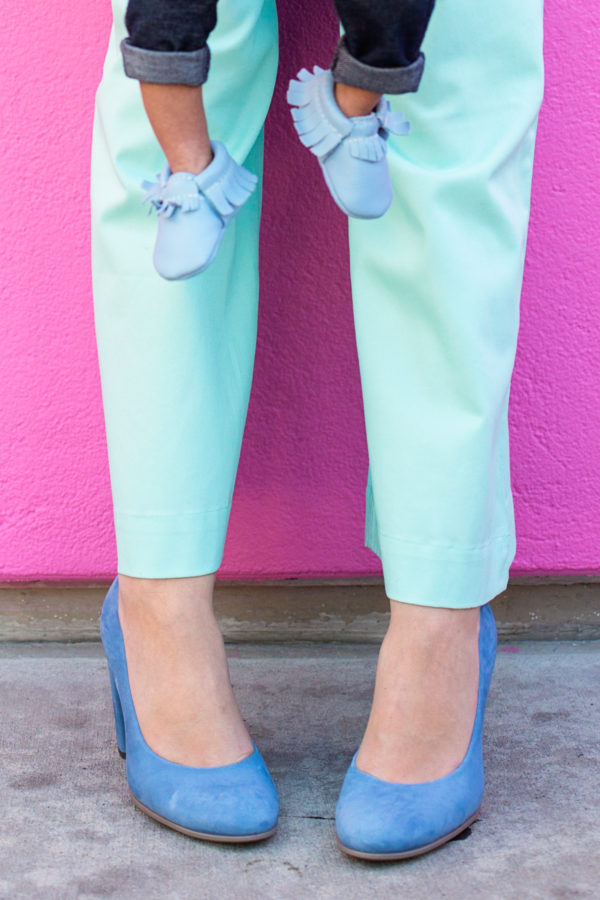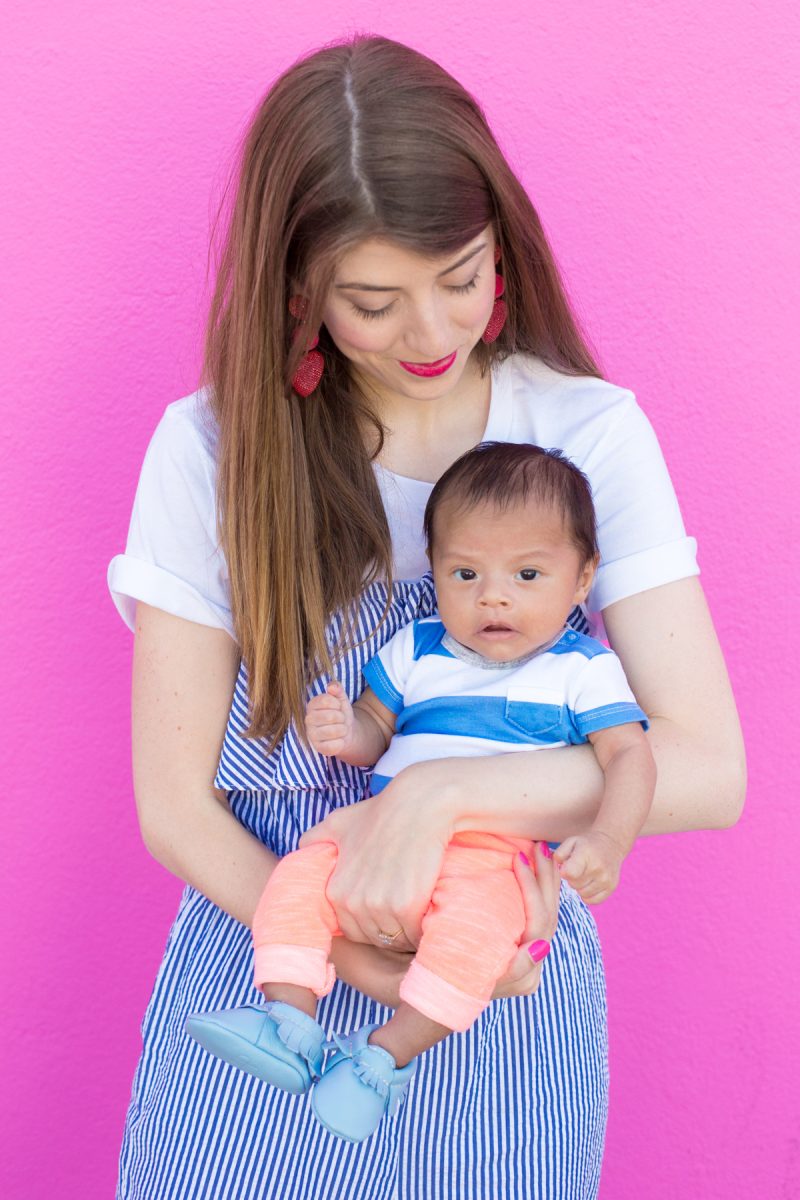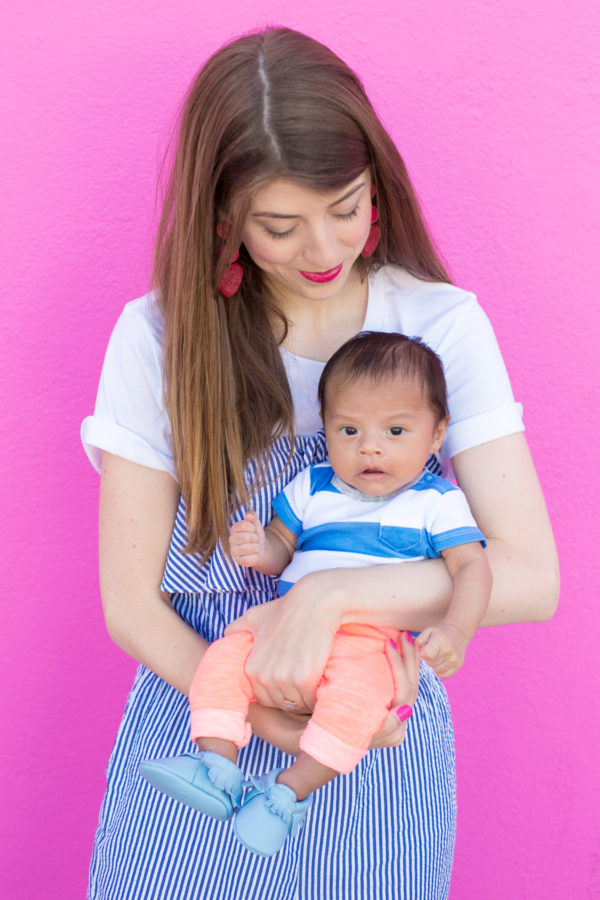 Photos by Jeff Mindell
If you're a mom, what are some of your favorite moments? And if you're still on your journey to become a mom, what are some of the things you are most looking forward to when it happens?
This post was created in partnership with ECCO. All content and opinions are that of my own! Thank you for supporting the sponsors that keep the Studio DIY party going! Read more about my editorial policies here.