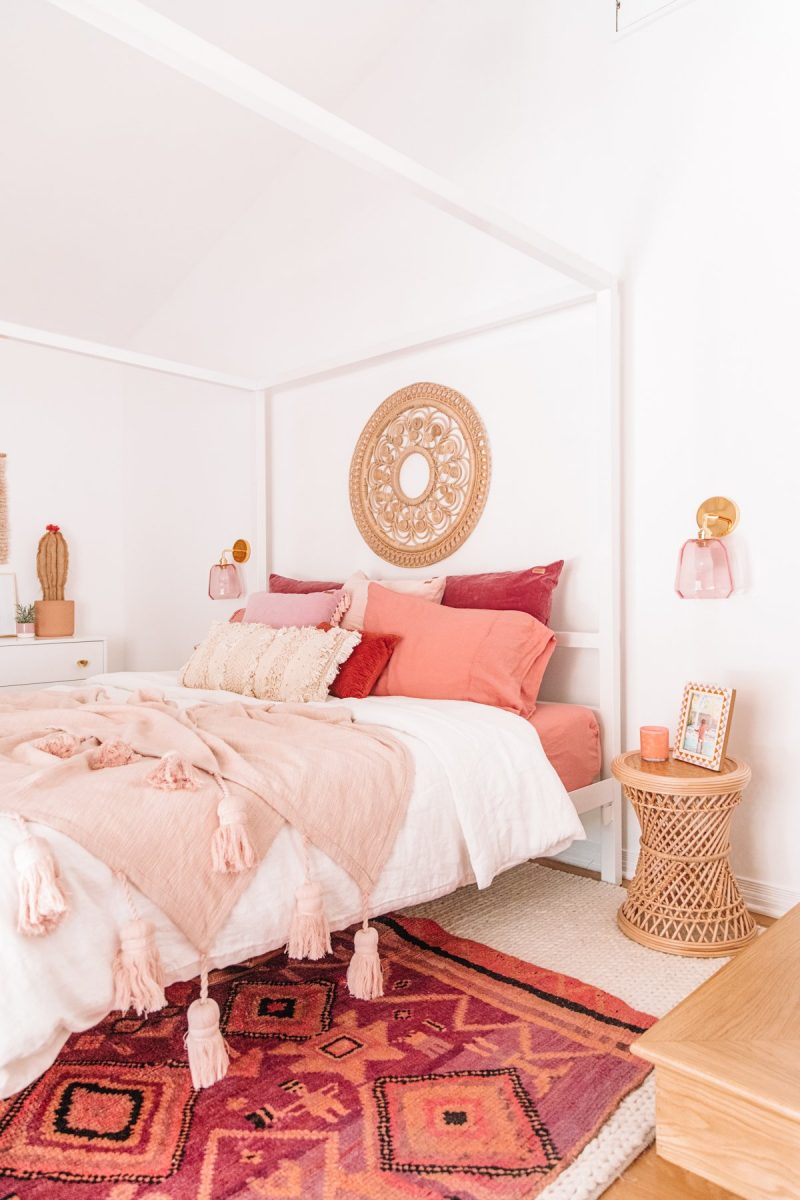 How about a random list of things I bought in 2018 and loved!? I feel like I discovered some pretty awesome, new-to-me things this year and while I've talked about several of them here and there or on stories, I wanted to compile a big list for you guys! I covered pretty much every category from home to fashion to family to food and a few random ones in between. I can't believe we're already almost a month in to 2019 but here we are, so here's my faves!
Linen Sheets: I've never had linen sheets before but we really fell in love with ours from Kip & Co. this year. They're a bit thicker, feel so luxurious and get more and more cozy over time. Plus THE COLORS!!!!
Dark Circle Concealer: I've tried a billion concealers but this one is my all time fave and it doesn't cost a billion dollars. Also it lasts FOREVER which makes it even cheaper! I put it on under my foundation and then set everything with this translucent powder.
Home Run Inn Frozen Pizza: – LA has terrible pizza but I refuse to give up Friday pizza night. My college roomie told me about Home Run Inn's frozen pizza (we buy it at Sprouts!) and it's the best frozen pizza I've ever had.
Mini Travel Journals: I bought a giant set of these for Arlo. I keep one in his diaper bag and we use it at restaurants to color on or in the car to put stickers on. We draw pictures in it and when we dine out with other kiddos, they draw in it too! I also put any sort of sticker or name tag he gets in there. Kind of like a little toddler journal! I'm hoping to amass a whole collection of them and keep them for him (well, me really. Haha!). It's pretty fun to look back on, even when it's just a lot of scribbles and poorly drawn Mickey Mouses c/o me.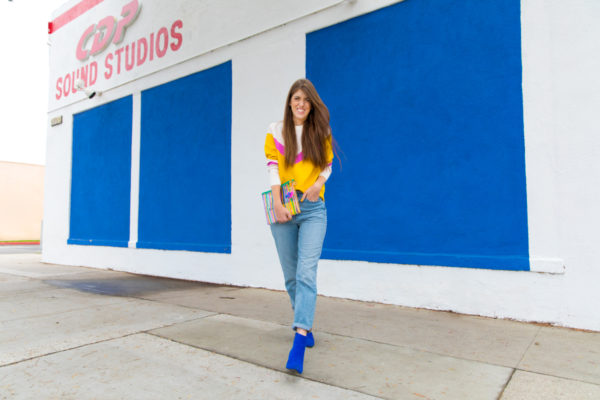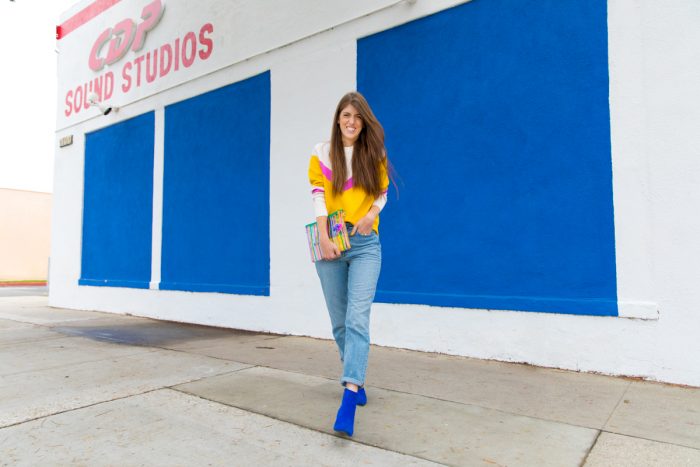 Something Navy Jeans: I've been a really big fan of the Something Navy collections since they launched at Nordstrom! And their jeans are one of my favorite items. I love the cut, the denim is sturdy/holds it shape but is still super comfortable. For reference I wear a size 25 and the collection tends to run big. (They sell out a lot but launch new collections almost one a month so just keep an eye on it!)
The Art of Allowance: This is the only book I read this year and I'm glad I did. It's all about empowering kids to be money smart and it has so many great tangible nuggets that you can apply no matter how old your kids are. It's also a short and easy read, I read it in one plane flight! And yes, my brother did write it. But I'd recommend it even if he didn't! It's such an important topic that I feel is not talked about enough!
Kitchen Helper Stool: Arlo's big Christmas gift and one of our best investments!! We use this stool so Arlo can help bake, cook, wash dishes, wash his hands, etc. in the kitchen and I love that it gives me peace of mind that he's not going to fall backwards and smash his head open. Or, you know, he's less likely to at least. 😉 This one is collapsible so it's perfect for smaller kitchens like ours, too.
Ancient Grains & Nuts Granola: I LOVE this granola from Trader Joe's. Mostly because I love that it has a ton of giant clusters in it! Does anyone else like their granola like that!? It's the best!! I eat it almost every day with almond yogurt for dessert!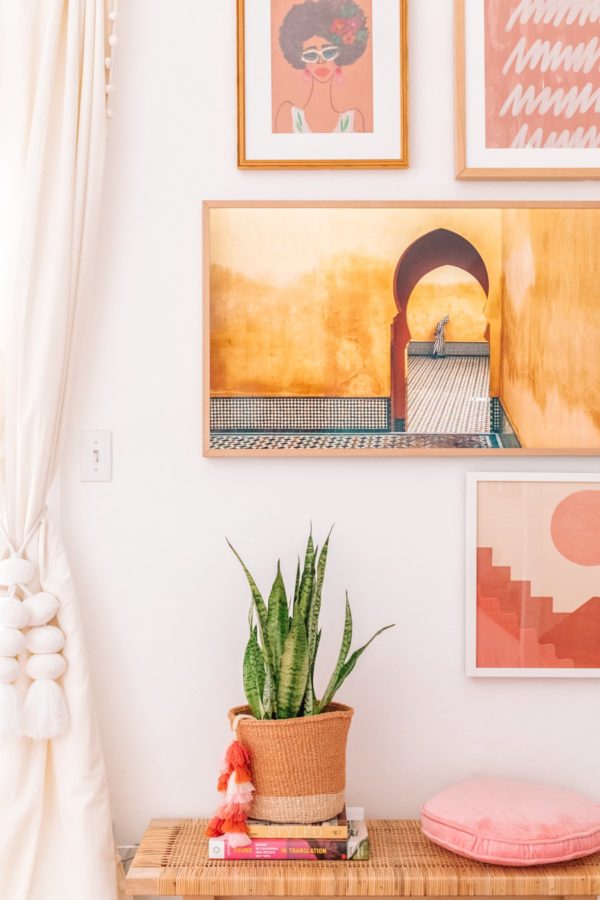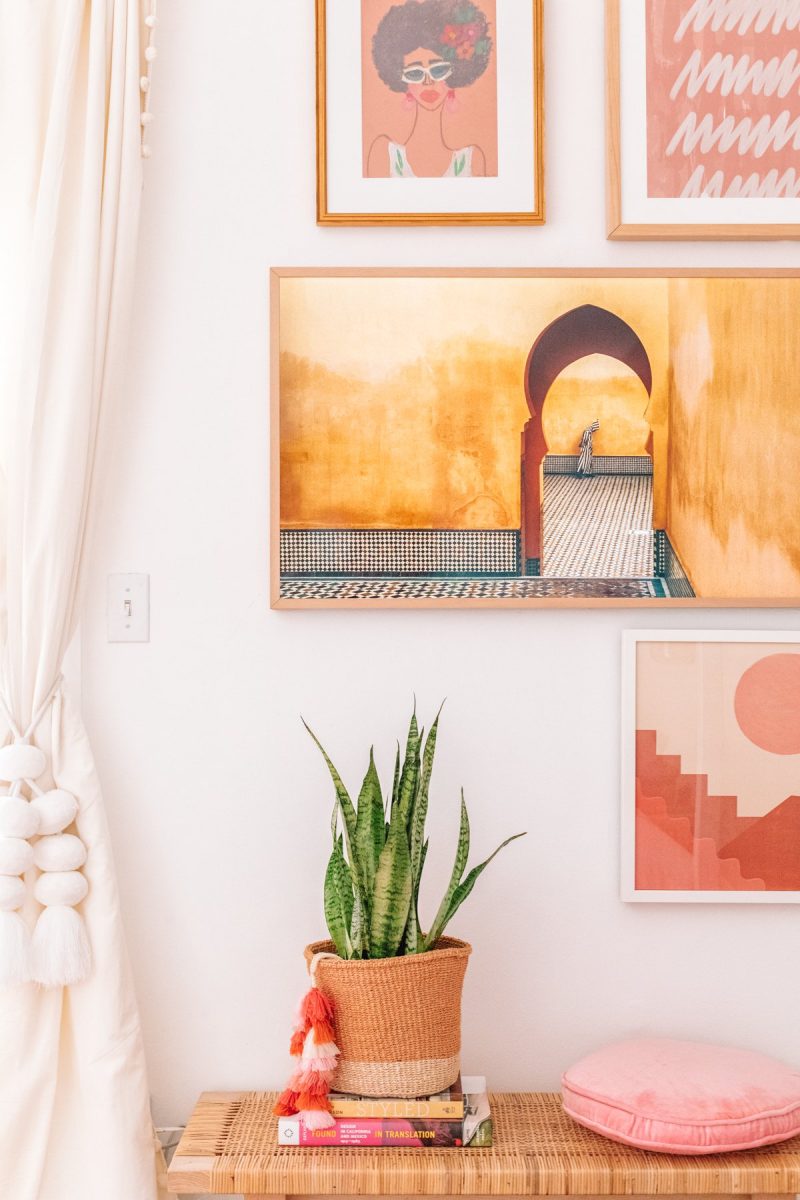 Samsung Frame TV: I know I've talked about this a million times (and even worked with them, too!) but I'm sorry, this TV is my favorite product I own. We are a TV family and I'm not afraid to admit that so the fact that I can have one and it's not a giant eyesore when I'm designing a room is just magic. I don't think I can ever go back to another TV. I LOVE IT SO MUCH. (It's that Moroccan picture up there. YEP! That's a TV!!!)
Glossier Generation G Sheer Matte Lipstick: This is maybe the only lipstick/lip anything I've worn this year. I love a bold lip but as a mom, it's just been easier to have something subtle and sheer that still gives a little color but also is a touch more moisturizing. "Like" is my favorite color!
Riced Cauliflower Stir-Fry: This is a family FAVE from Trader Joe's! Arlo will eat bowl after bowl of it and so will we… and it's ALL veggies!!!! I always add chicken, sometimes an egg and cashews for a little extra protein but it's great on its own too!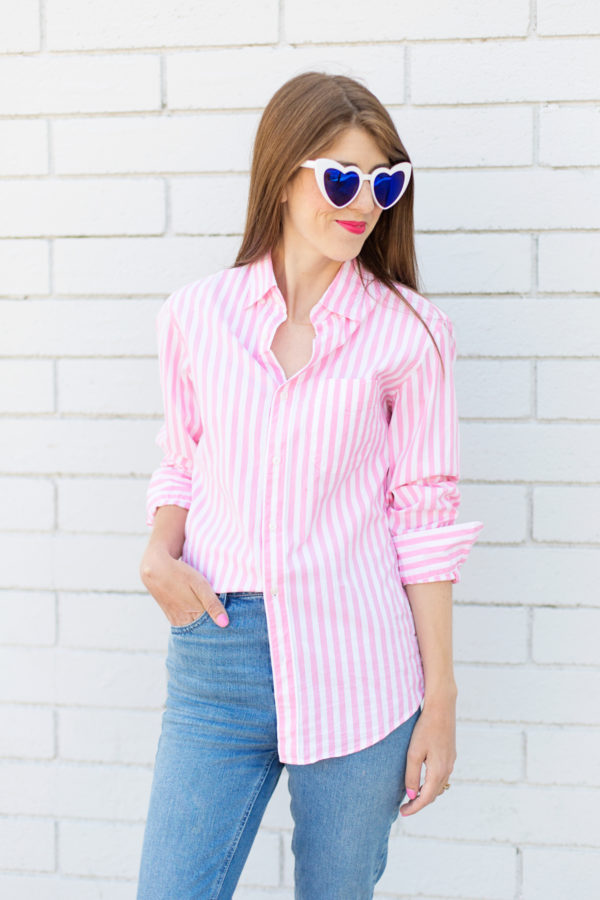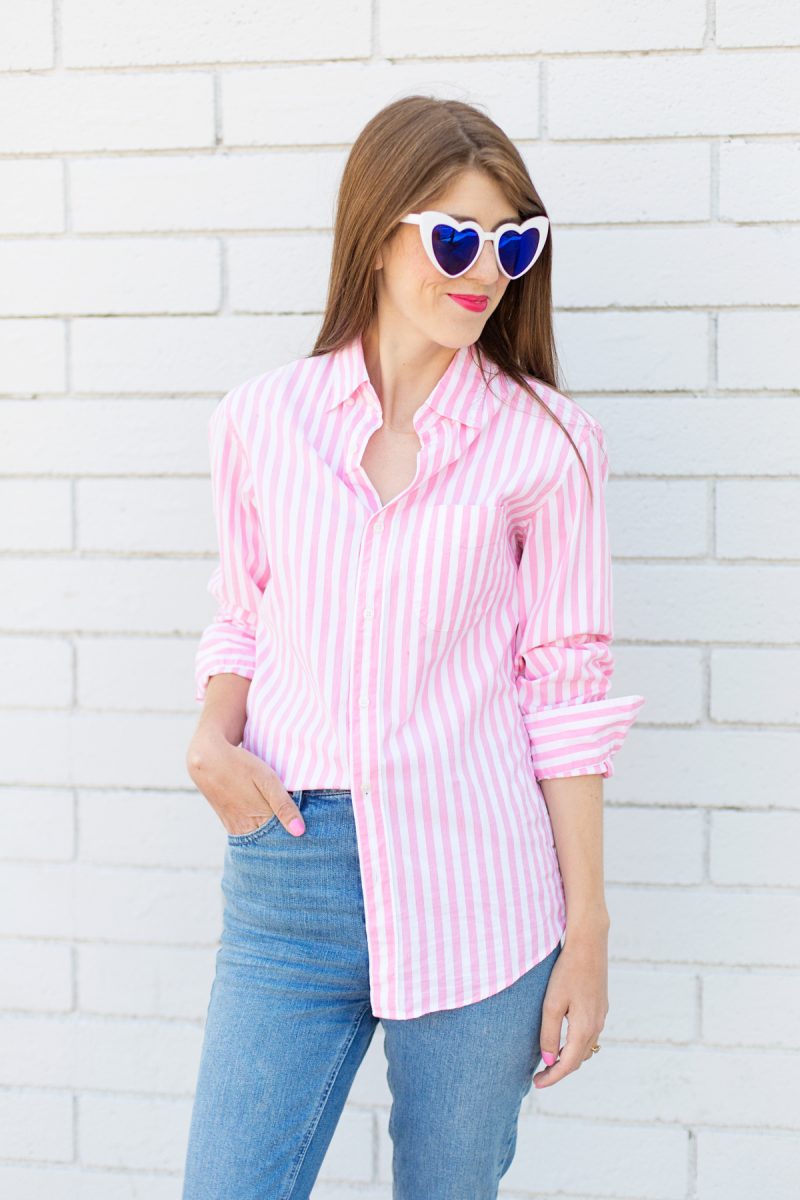 J Crew Men's Slim Secret Wash Shirt: You guys sick of me talking about this shirt yet? It's the best button down, so good we did a whole post on it! I wear the XS in the slim cut (sometimes go up to a Small if I want a little more room for tying it!).
Gathre Mats: I've had a Gathre mat for awhile but this is the year I really started using them to their full capacity. We use one for picnics and art projects as our changing pad, under Arlo's high chair and as place mats. They're pretty and they wipe down easily. Such a staple in our day-to-day now!
Duralex Glasses: I've mentioned these a bunch but they're definitely one of my favorite buys. Almost indestructible glasses. Like Arlo has thrown them and they didn't break. They come in all sizes too!
Butyl: Saved the best for last. This stuff is a magical thing that Cyn introduced me to on one of our shoots together. It's an adhesive that holds almost anything but also peels right off basically every surface I've tried it on. I don't know how it works but it's glorious. I use a lot for putting holiday decorations (like the garland below), holding stuff down on shelves and anything that needs a sturdy but temporary hold. It's not cheap but the roll lasts forever, and I feel like a SUPERHERO whenever I use it. Literally. Haha! (Obviously please try it in a non-conspicuous spot first to make sure it works on the surface you're using it on!)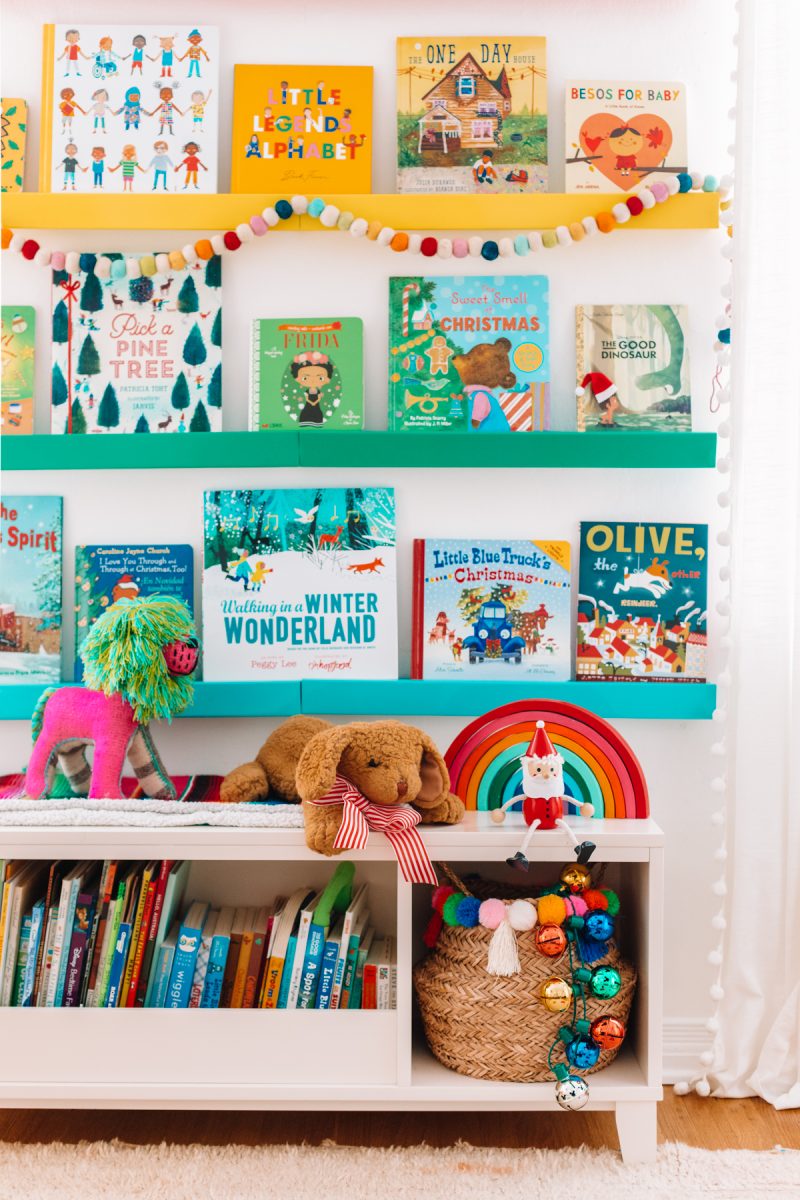 Photos by Jeff Mindell
I'd love to hear any favorite, life-changing things you bought in the last year!? Hope some of these come in handy for you guys!!!