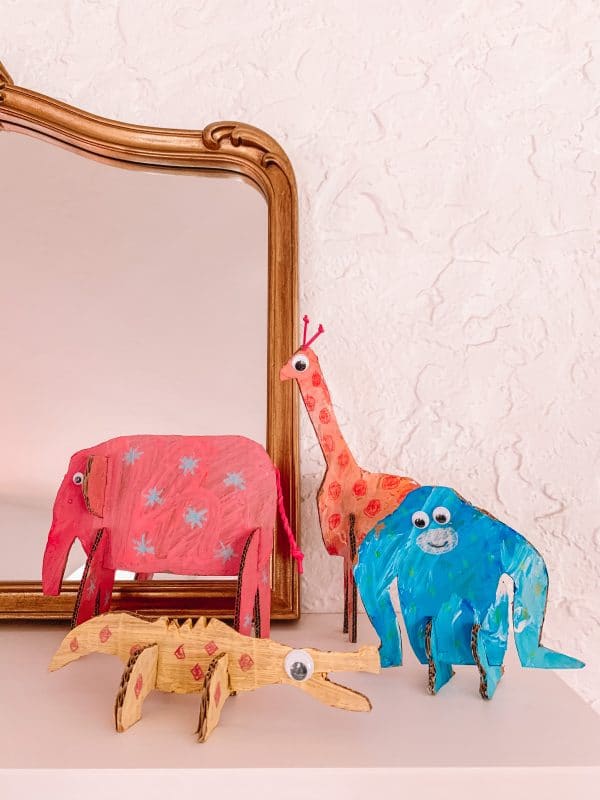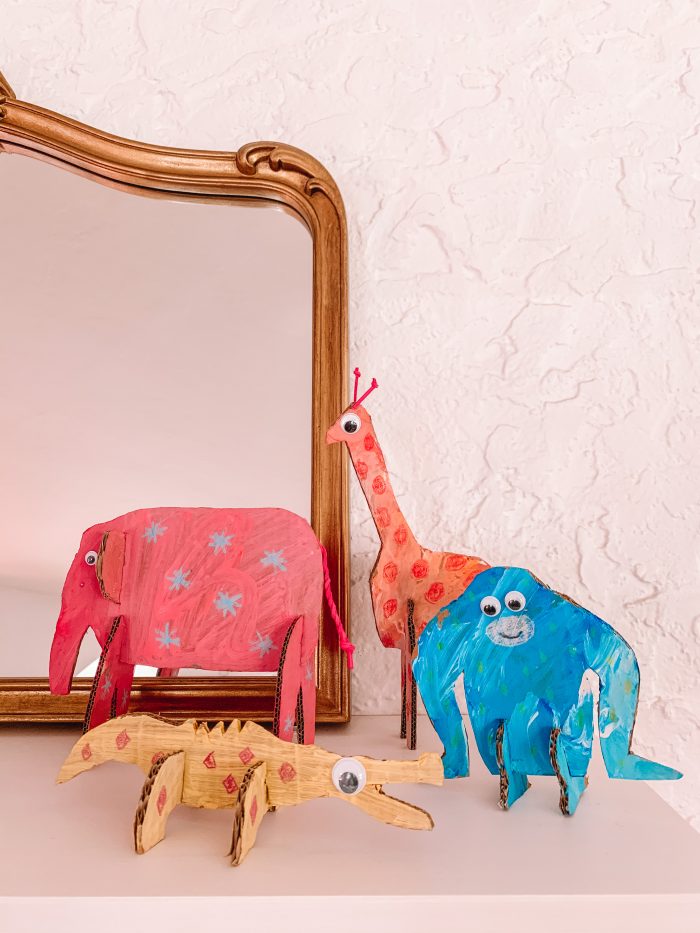 Welcome to Toddler Camp! A daily itinerary of themed ideas to keep your toddler busy while you're at home! You can find more themes and the full guide to Toddler Camp here.
Wild animal day was a highlight of Toddler Camp for us. I love how our projects turned out, they were all hits and it was a fun opportunity to learn about some new animals together, too!
Here are the activities, crafts and shows we watched to have a fun filled animal-themed day!
Movies + Shows To Watch
Here's some fun animal themed movies and shows to watch for Wild Animal Day!
The Lion King – Available on Disney+
The Jungle Book – Available on Disney+
Elmo's World: Wild Animals (Ep 4038)
Any of the National Geographic or Disney Nature documentaries – Available on Disney+
Active Play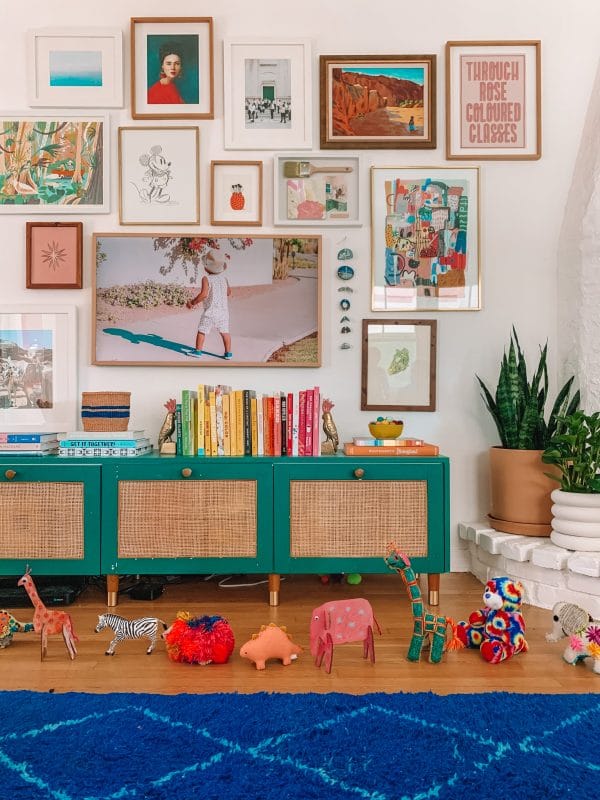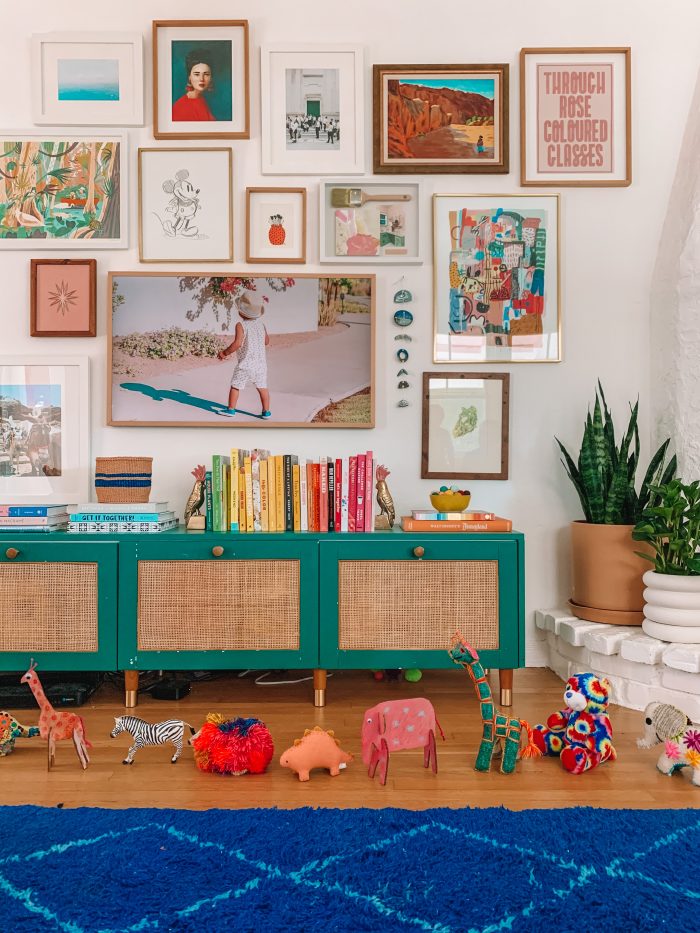 Toy Animal Safari (or Parade)
Have kids go on a scavenger hunt for all the toy animals throughout your house, big and small! Then use them to create a safari or parade!
For a safari, you or the kids can place them in different spots all over the house, than grab a pair of binoculars and go looking for them!
For a parade, line them all up and see how long of a line you can make. Then try it by color order, size order or type of animal!
Sensory Play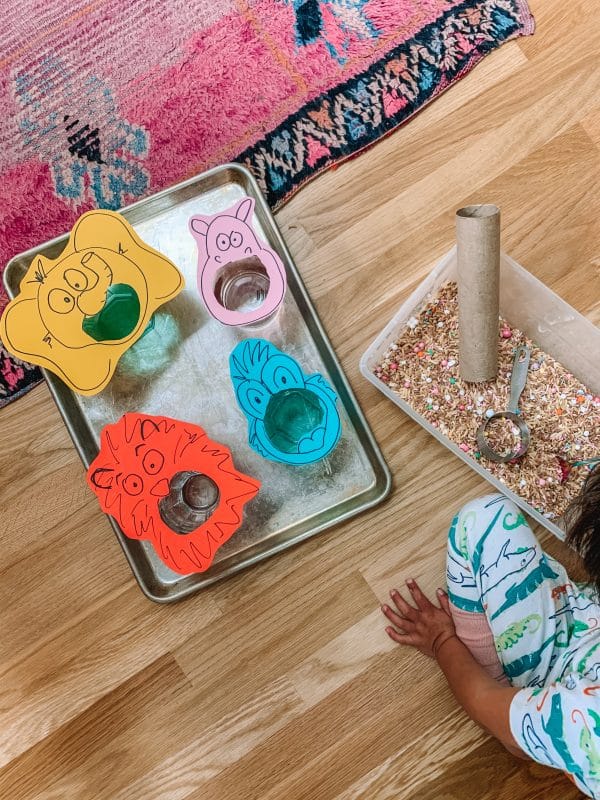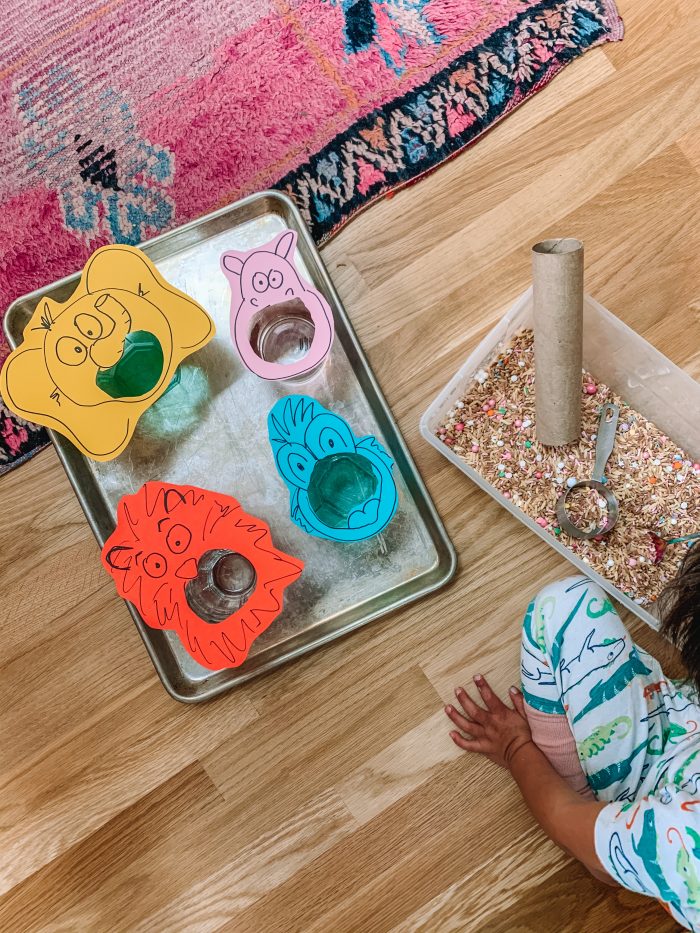 Feed The Animals Sensory Bin
This is a guaranteed huge hit! Trace the top of a cup on a piece of paper and draw an animal face around the cup outline. Cut out and repeat with a few other animals.
Tape each animal to the top of a cup. Then create a sensory mix, you can learn more about that here, and fill a big bin with it. Add some measuring cups, spoons or scoops and let the kiddos "feed" the animals!
Don't want to make a sensory mix? You could easily do this activity with cereal or small crackers too!
Crafts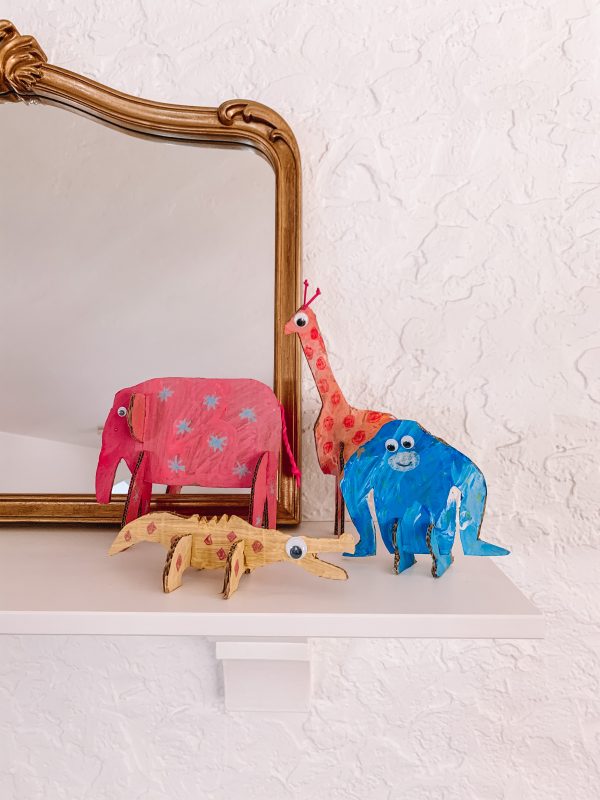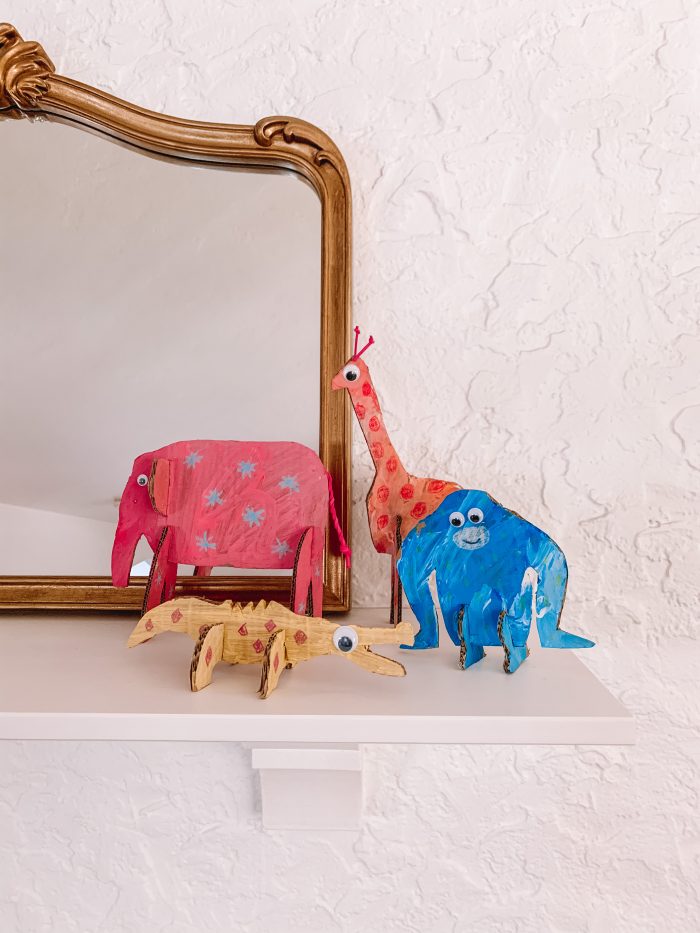 Cardboard Animals
These cardboard animals are a great recycled craft project! I used several of Super Make It's animal patterns, and also made a few of my own. Grab an old box or piece of scrap cardboard and trace the pattern onto it. Cut out.
Have your kiddos go to town painting the various pieces for each animal (both sides!) and let dry. I decided to go back and add some patterns, since we are big fans of Mary Blair's style over here.
Put them together and add eyes, tails and other adornments with glue! Now you can go and add these guys to your safari or parade (from the "Active Play" section) too! 😉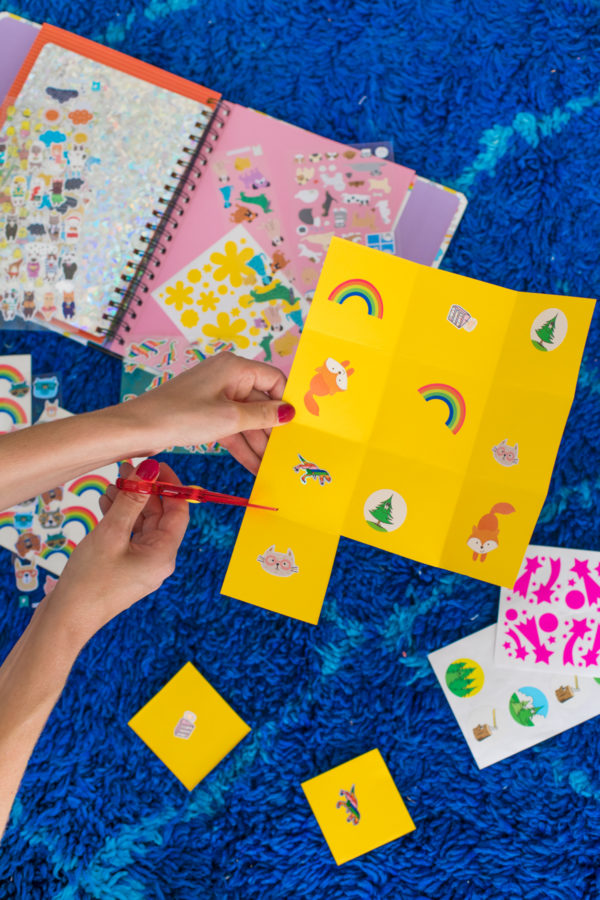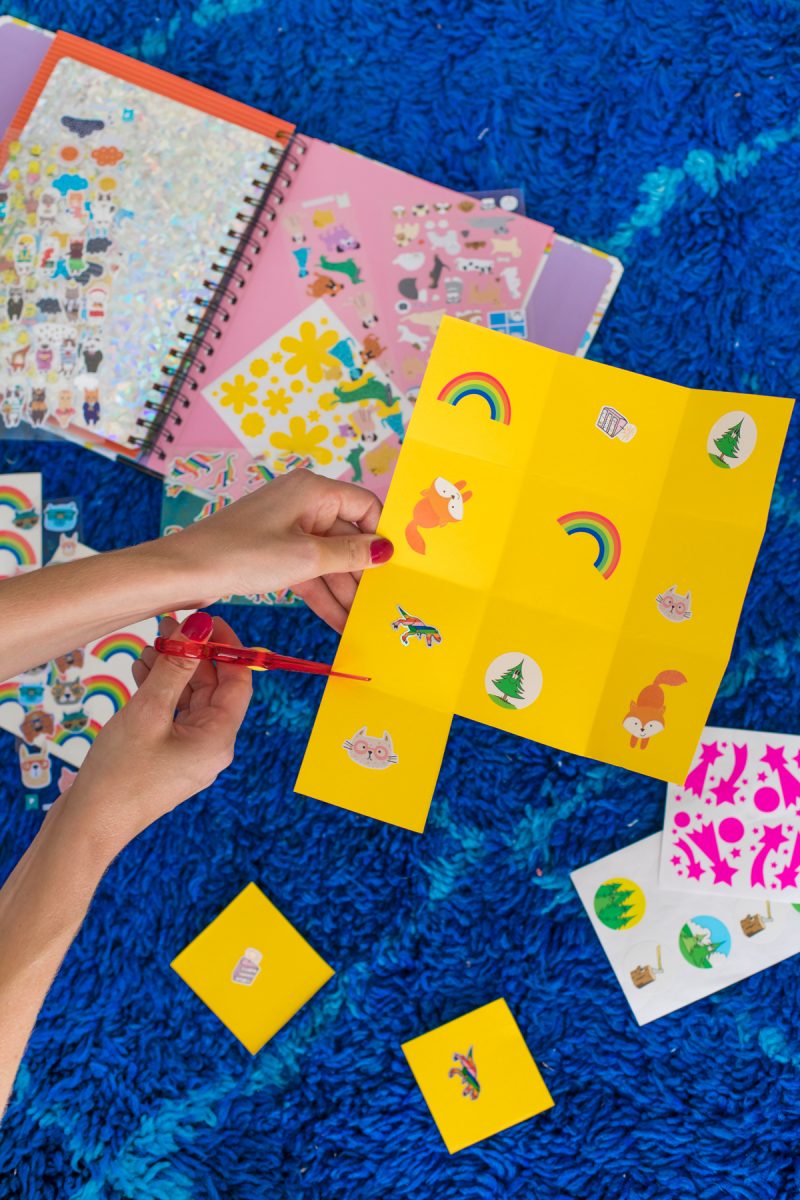 Sticker Matching Game
This matching game idea is great for ANY theme!
Fold a piece of paper into 12 or 16 sections. Gather a bunch of themed stickers, just ensure that you have two of each sticker (So six pairs of two matching stickers if you did 12 sections, or eight pairs of two matching stickers if you did 16!).
Have your kiddo place one sticker on the paper per section. Cut along the folded lines. You now have a (nearly) free matching game!
For older children learning to read, instead of doing matching stickers, have them pair stickers with animal names (or other words)!
Games + Puzzles
Here are some other awesome toys, games and puzzles if you have an animal loving kiddo or want something to supplement your homemade animal activities!
Books About Animals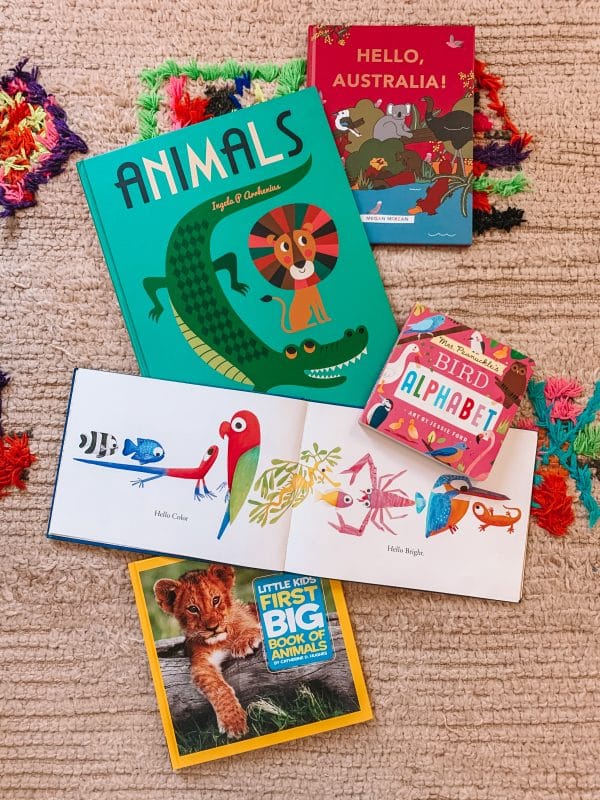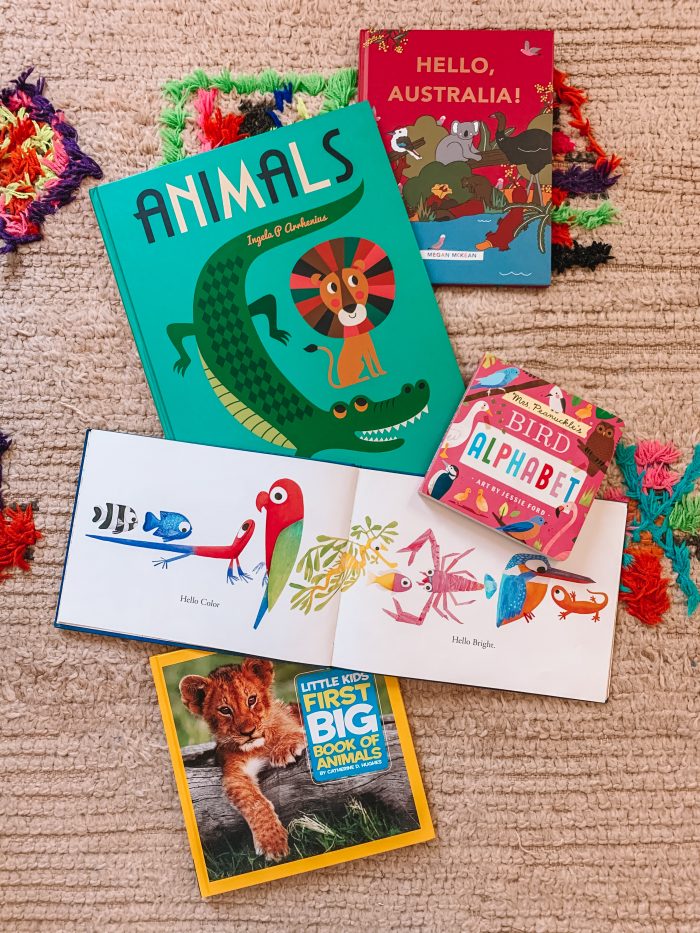 Books about animals are some of our favorites! Here are a few great ones:
Hello Hello by Brendan Wenzel
Animals by Ingela B Arrhenius
Hello Australia by Megan McKean
Mrs. Peanuckle's Bird Alphabet by Mrs. Peanuckle
National Geographic Little Kids First Big Book of Animals by Catherine D. Hughes
Shop them all here!
If you want to turn Animal Day into Animal week, there's a ton more awesome animal themed crafts on our DIY for kids board over on Pinterest, too! Check 'em out!