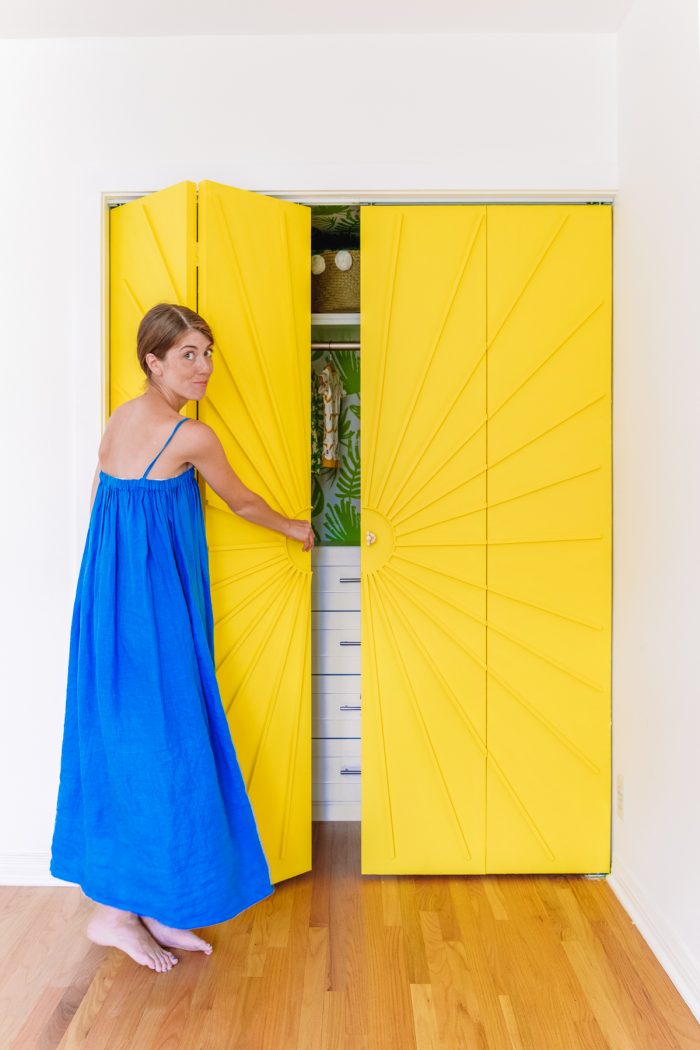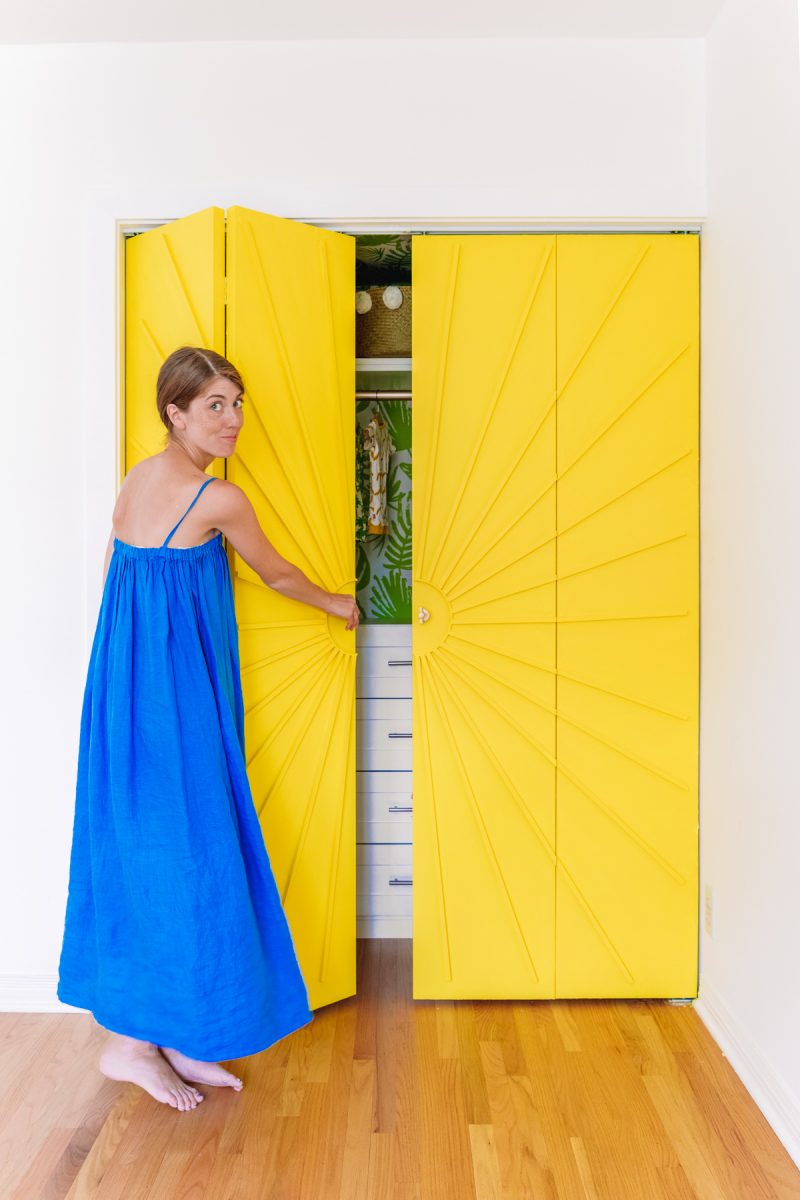 I've shared this post the last two years and it has been a great way to keep myself accountable in the home renovation projects I'm working on, and to share all the progress we've made on our 1930s fixer upper home in one place!
2020 definitely threw us for some major loops but we still were able to get some projects done, and pivot on some other projects as life has changed so much. We officially completed our last renovation project (albeit differently than planned) and now just have some smaller decor and organizational projects to finish up.
Below you'll find a list of ALL our finished projects, with links to the corresponding posts and source lists, plus what we're hoping to do in 2021 for the projects that are still in progress or have yet to begin!
Home Renovation Projects We've Completed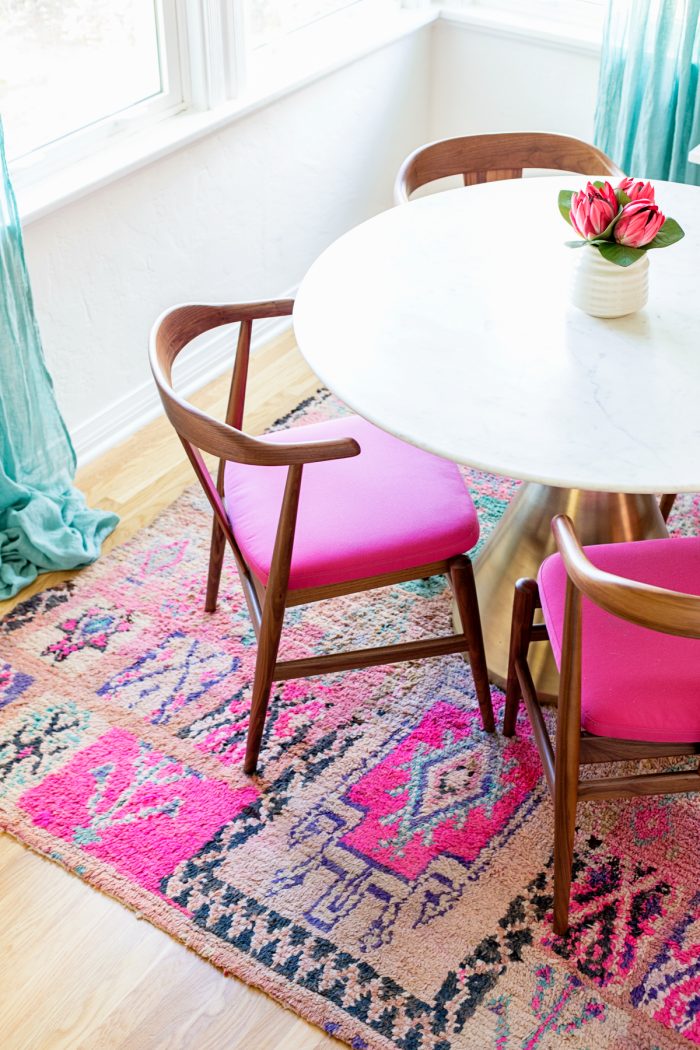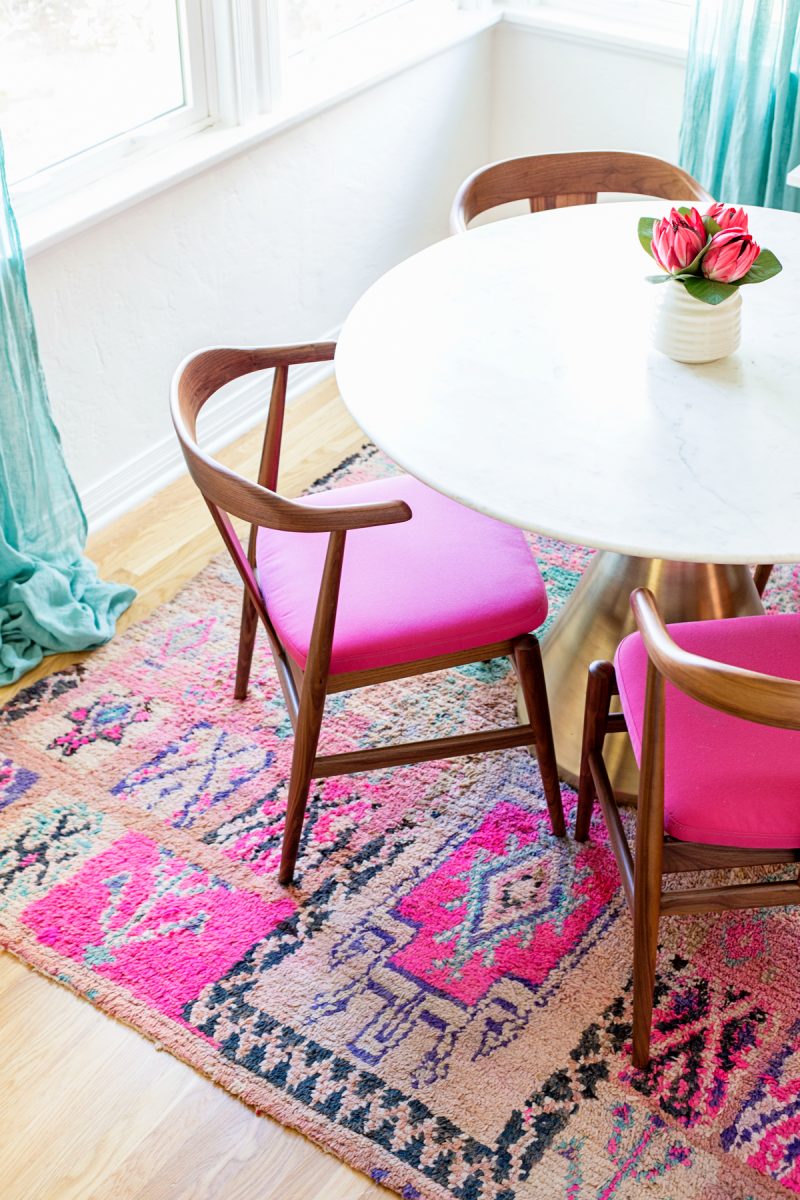 New (or re-finished) Floors, Roof, Air Conditioning + Interior Paint
Completed: July 2017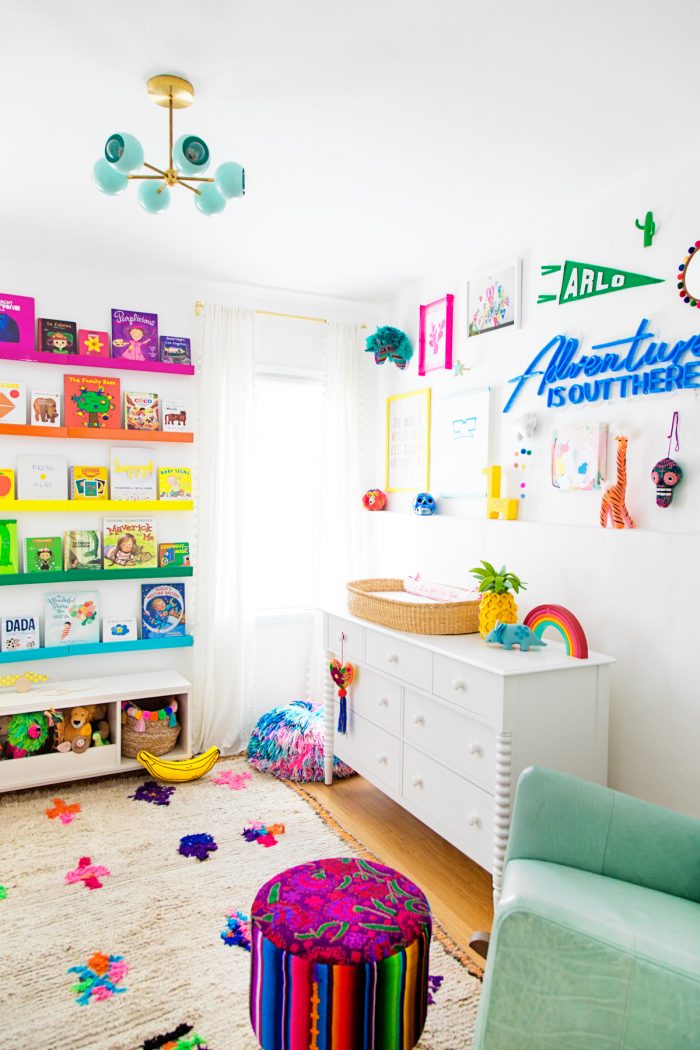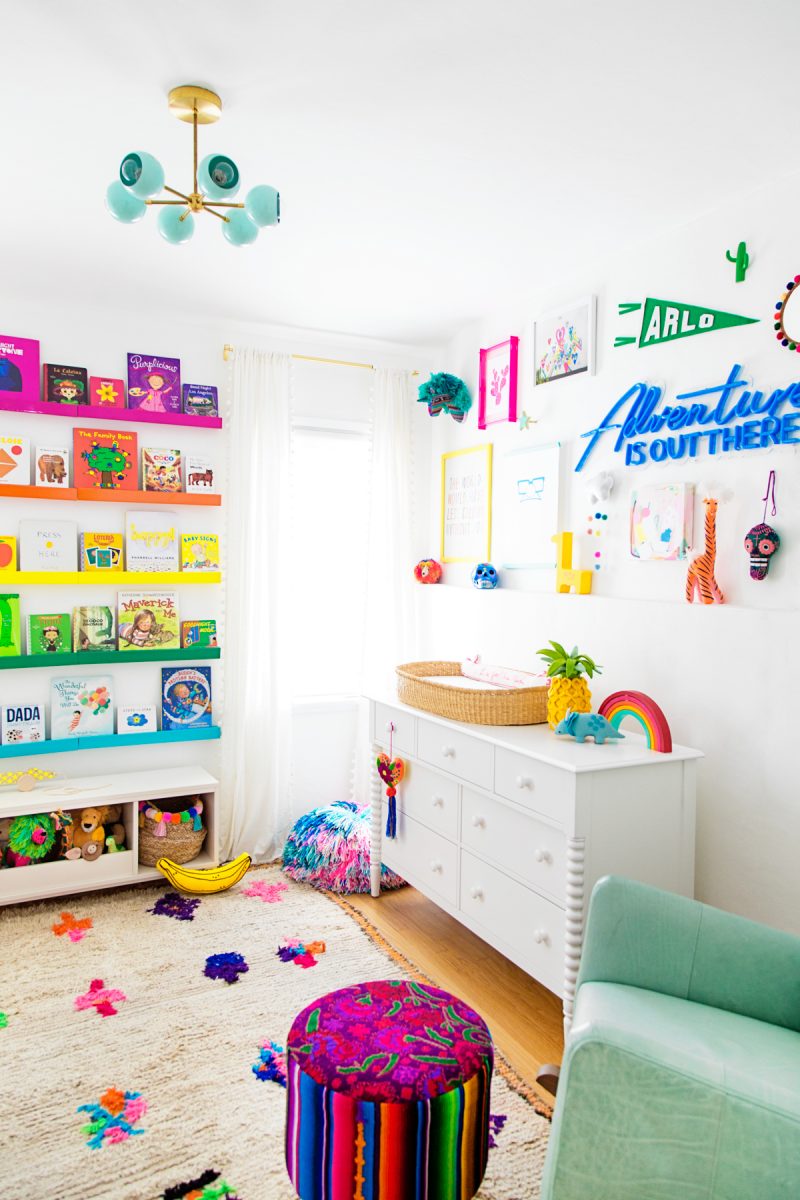 Arlo's Room (Our First Nursery)
Completed: January 2018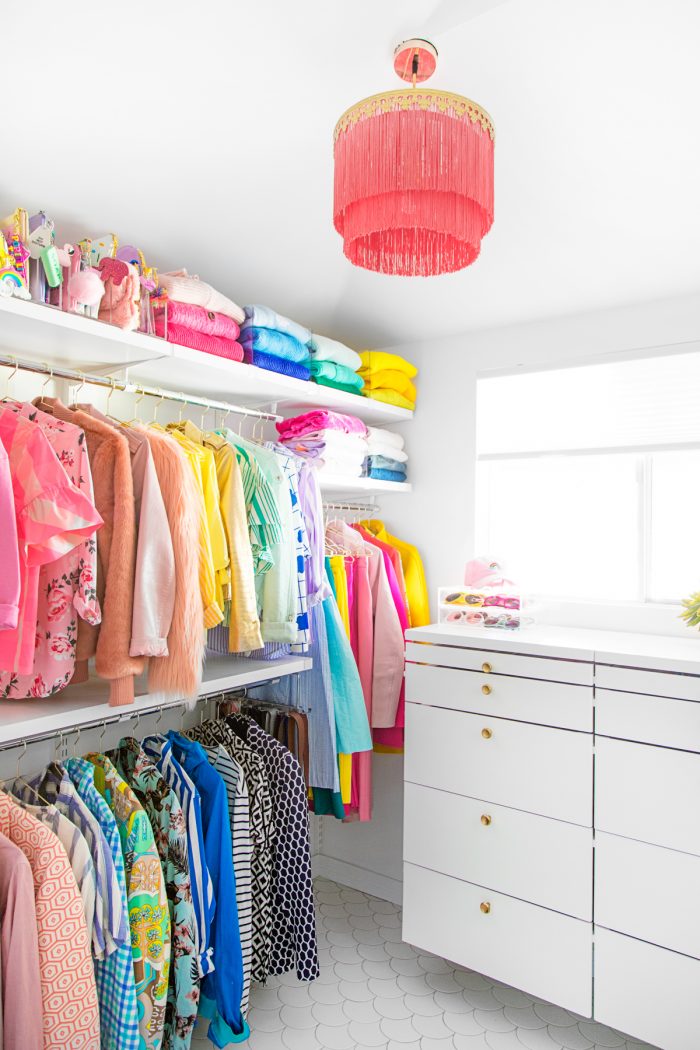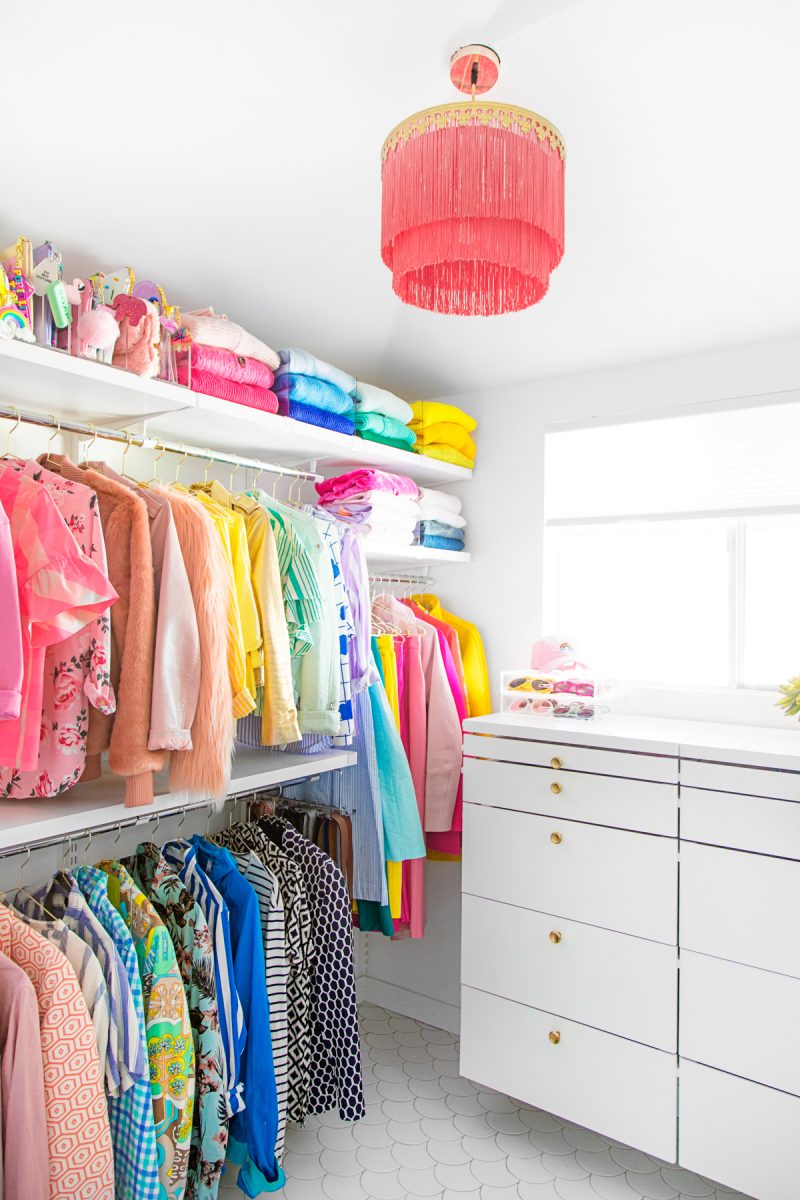 Converting A Kitchenette into A Master Closet and Laundry Room
Completed: February 2018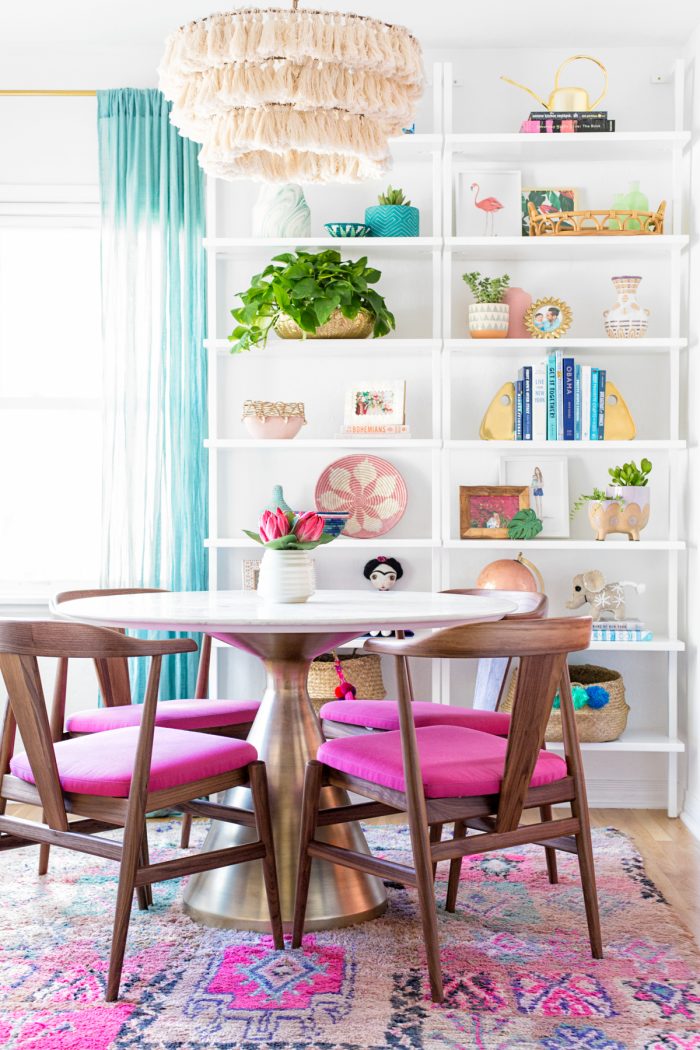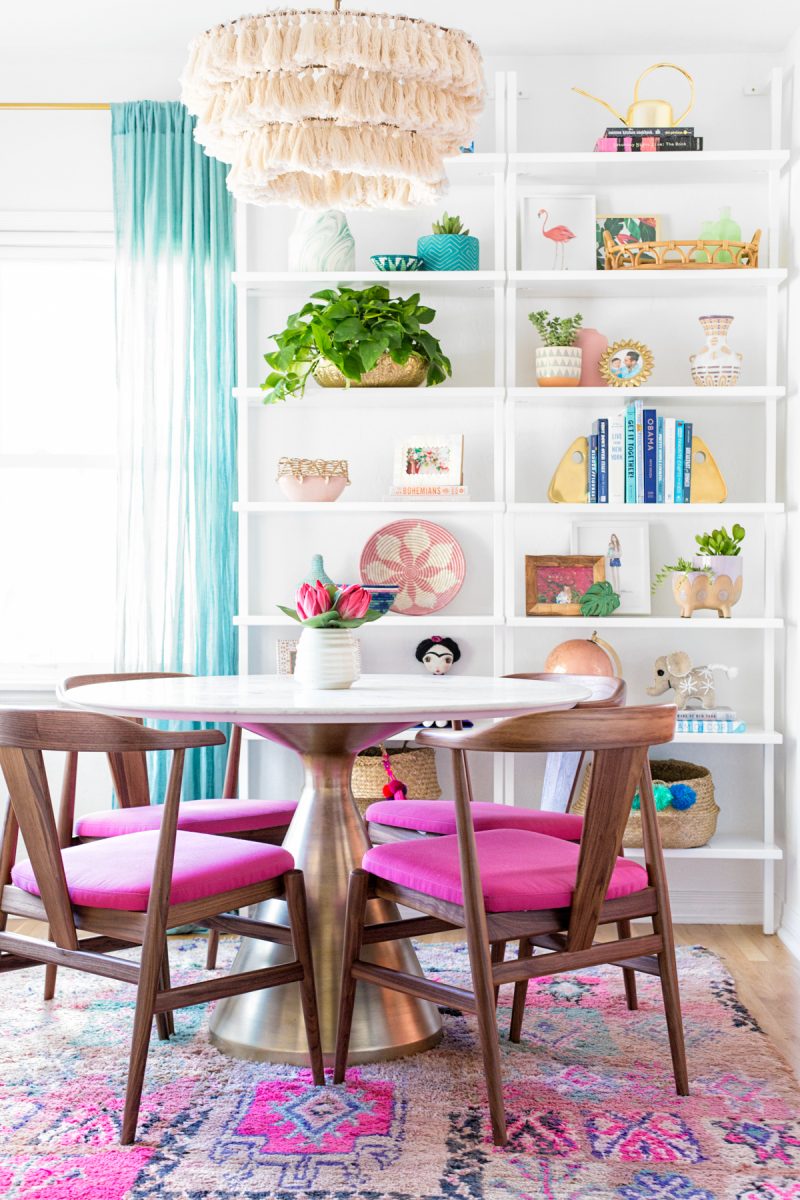 Dining Room
Completed: April 2018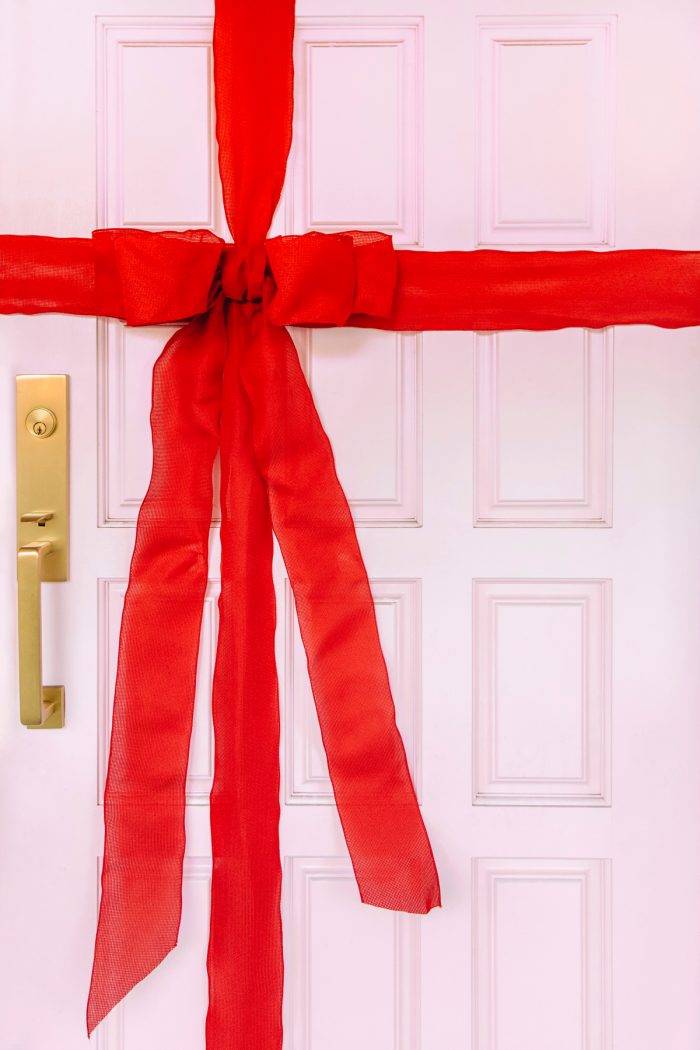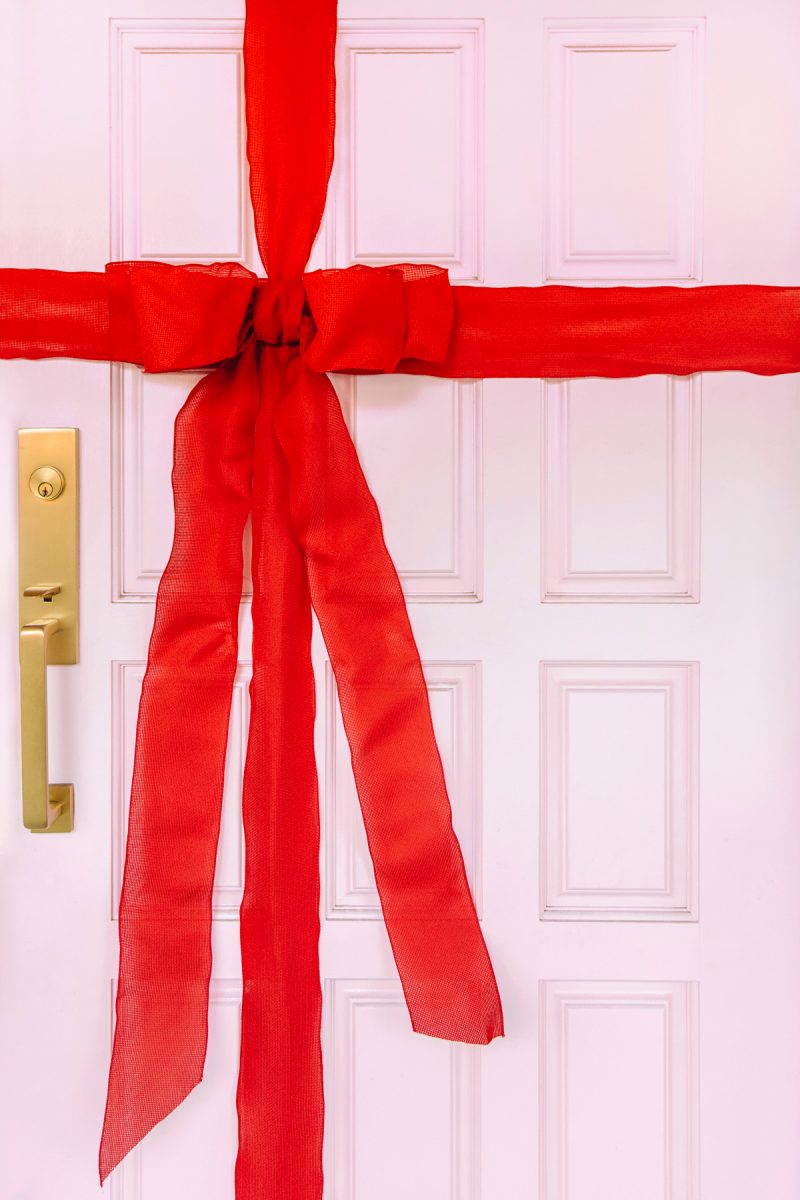 Exterior Paint
Completed: June 2018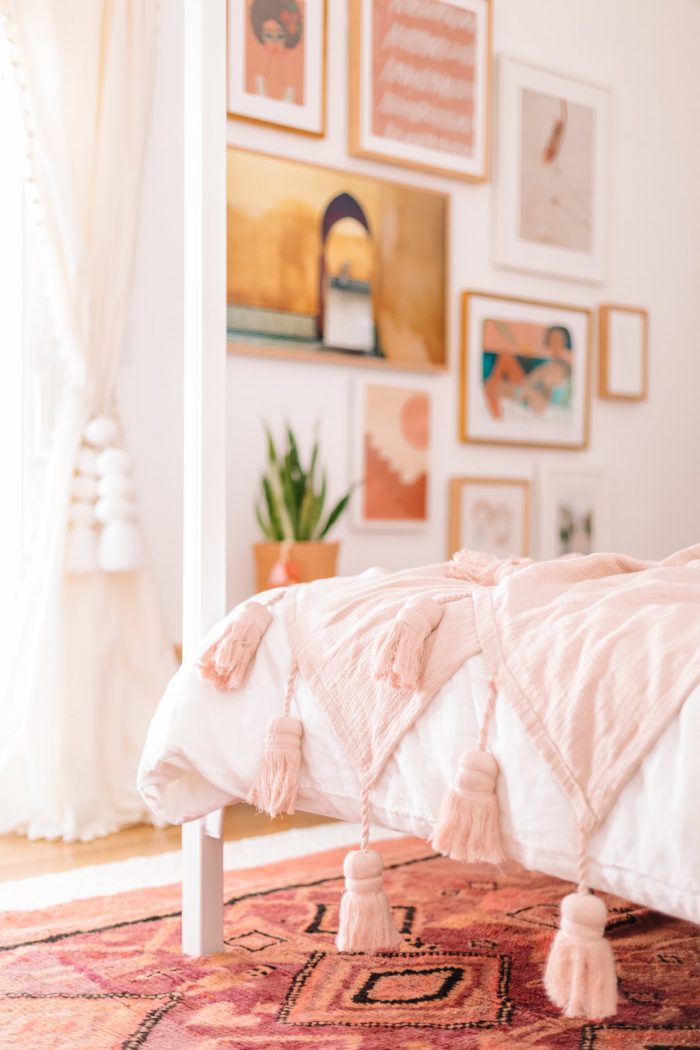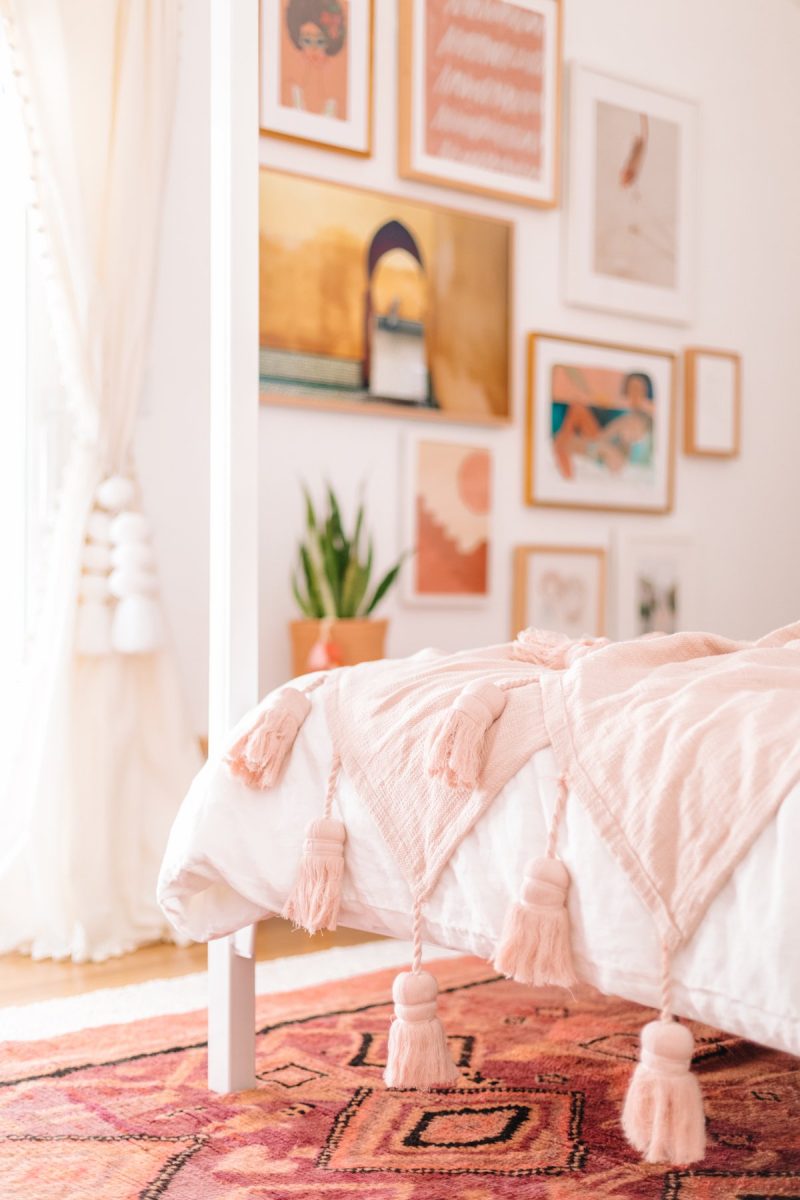 Master Bedroom
Completed: September 2018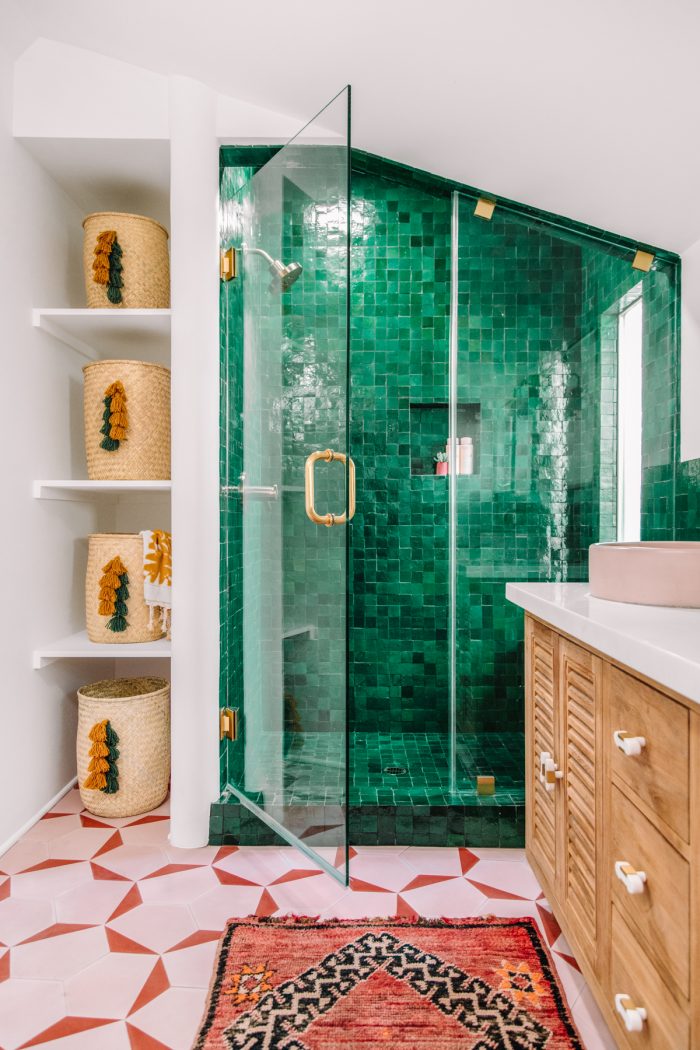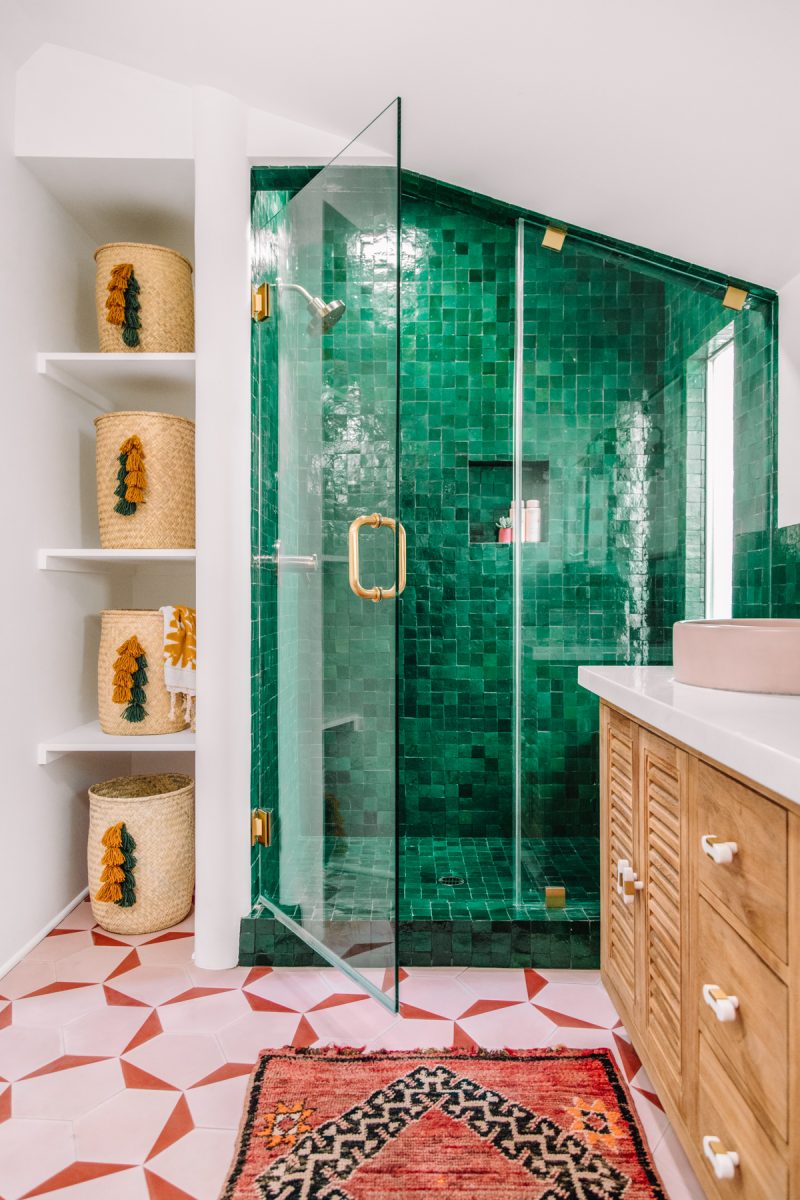 Master Bathroom
Goal: February 2019
Completed: February 2019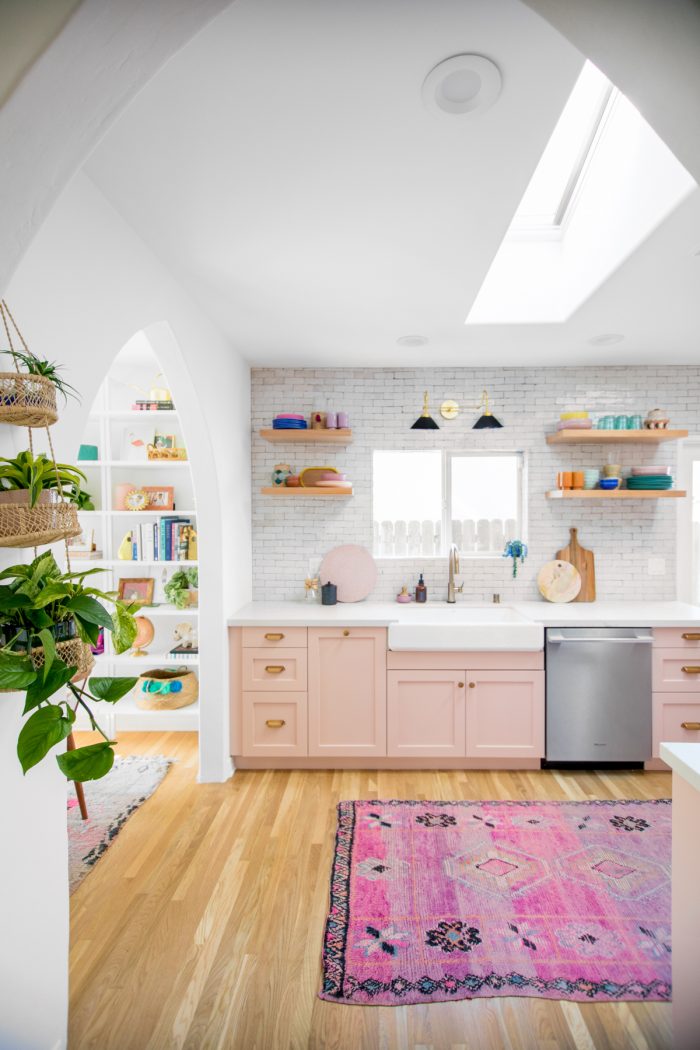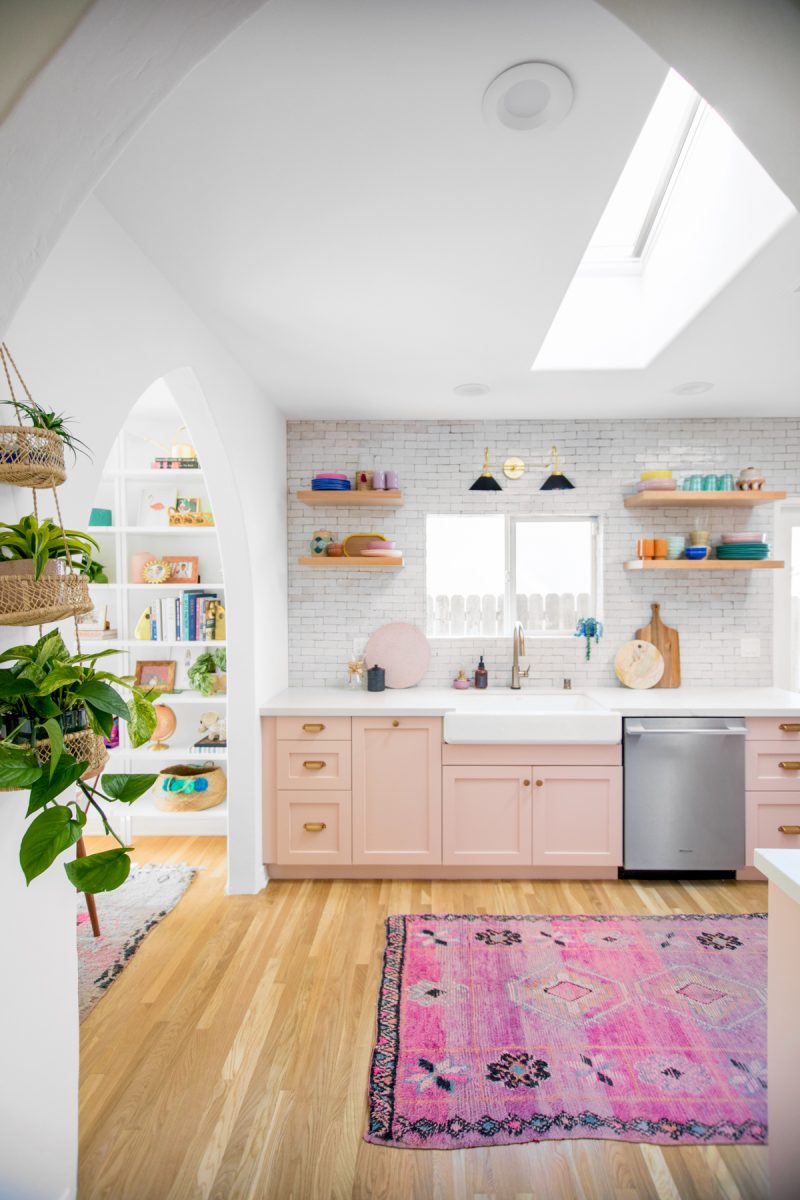 Kitchen
Goal: March 2019
Completed: May 2019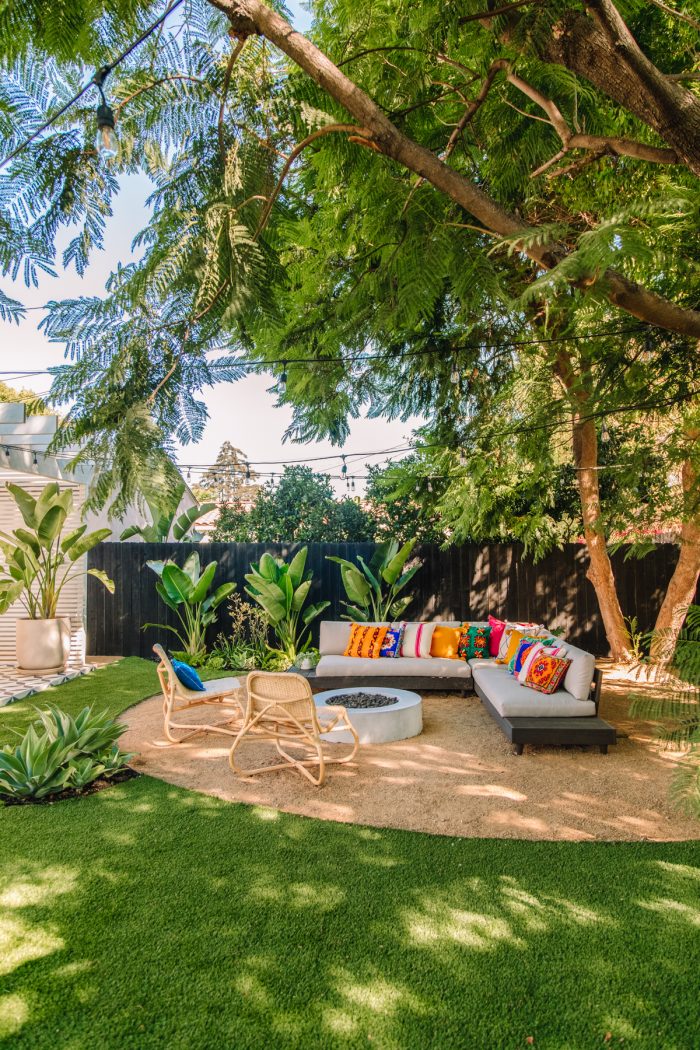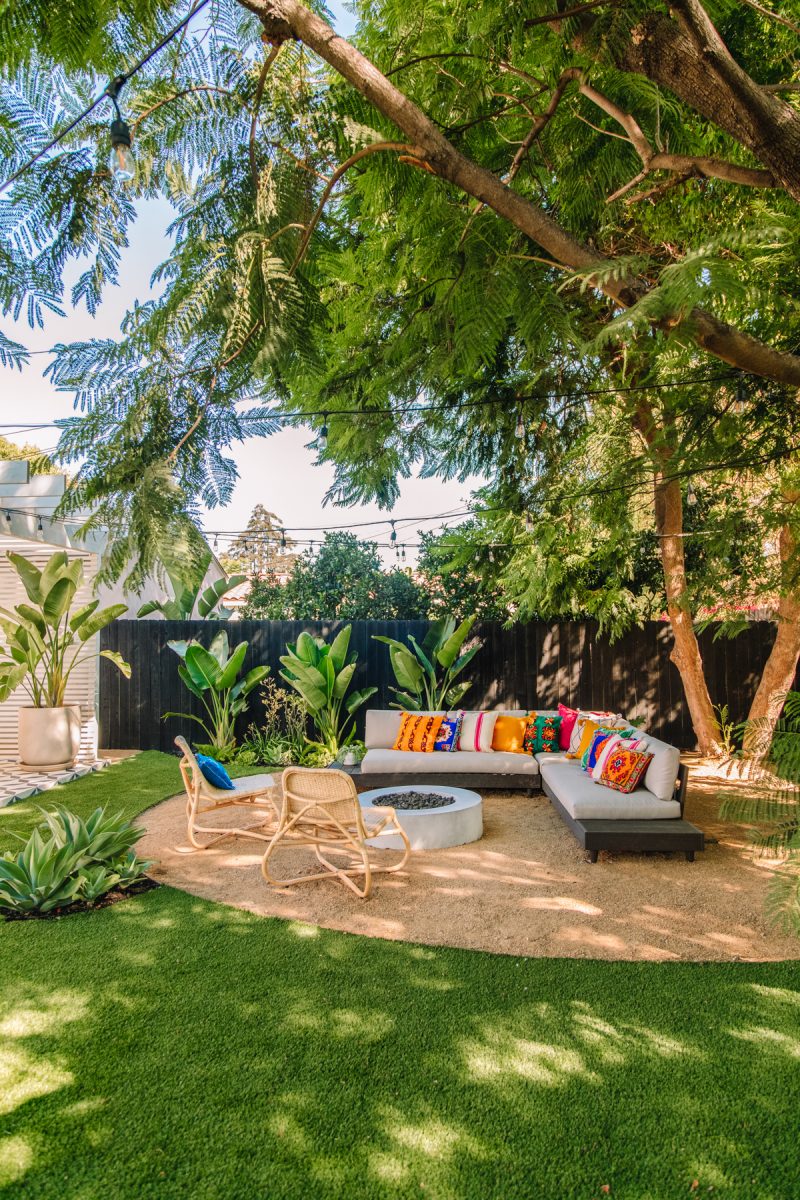 Backyard
Goal: Summer 2019
Completed: October 2019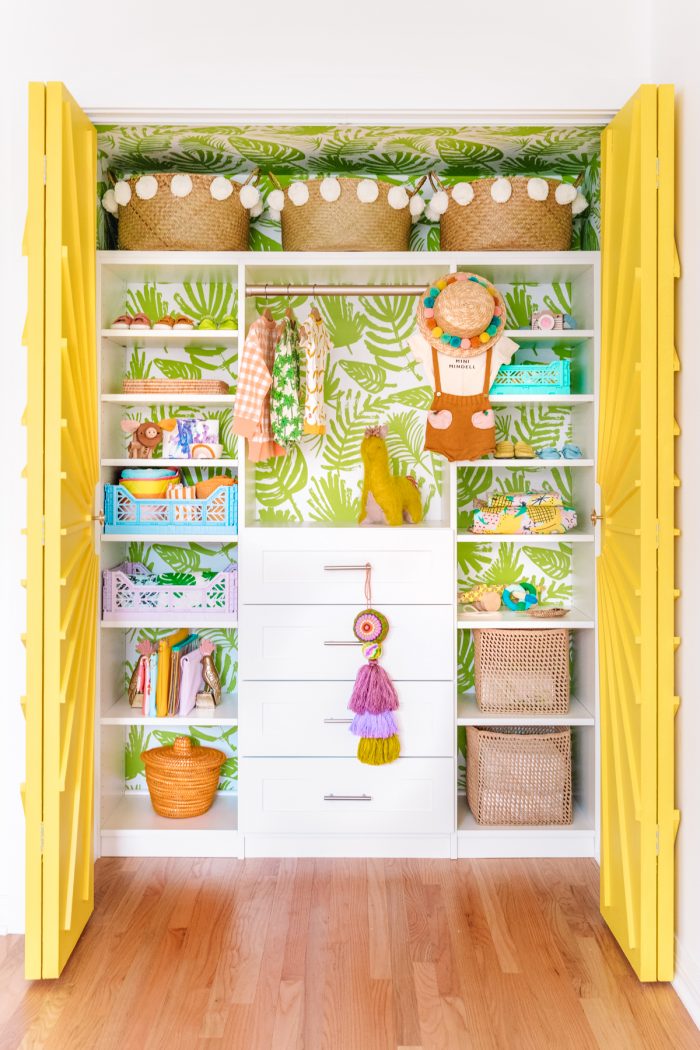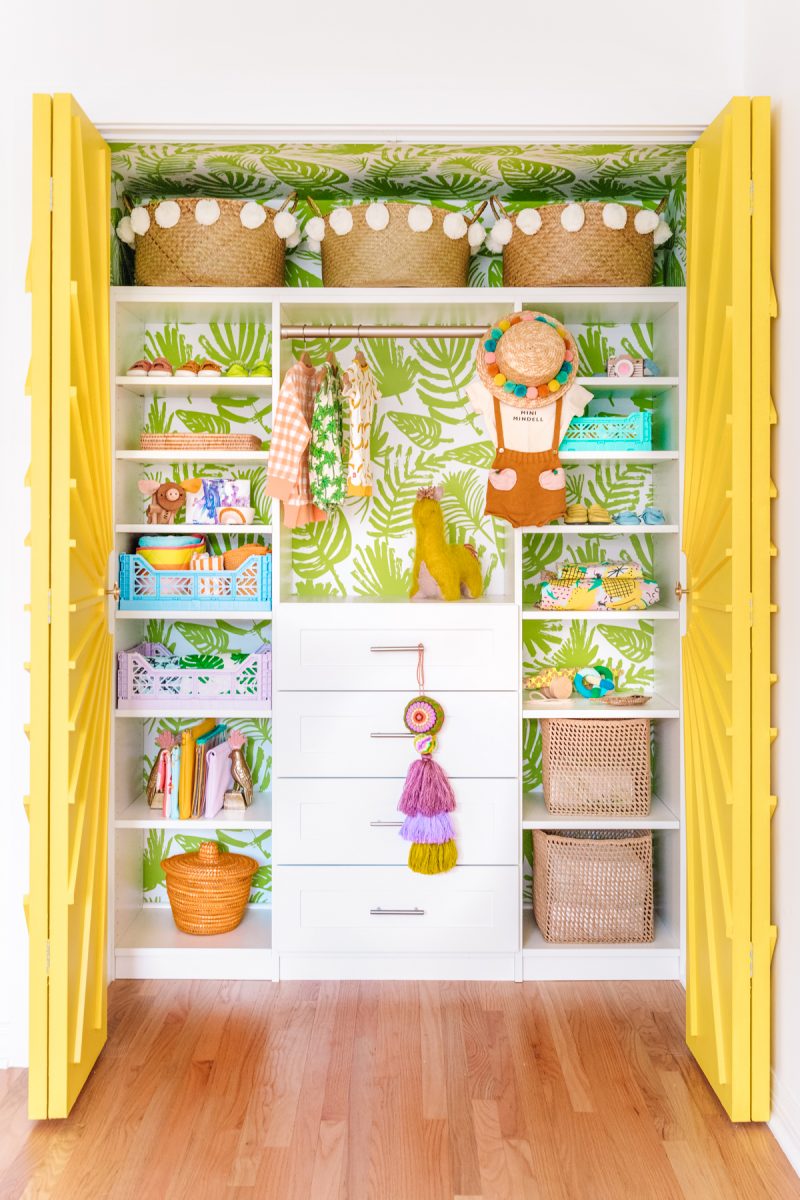 Nursery Closet which has now become a craft closet!
Goal: Summer 2019
Completed: October 2019 (Updated Summer 2020 to craft closet)
You can get the tutorial for the sunburst bi-fold closet doors here!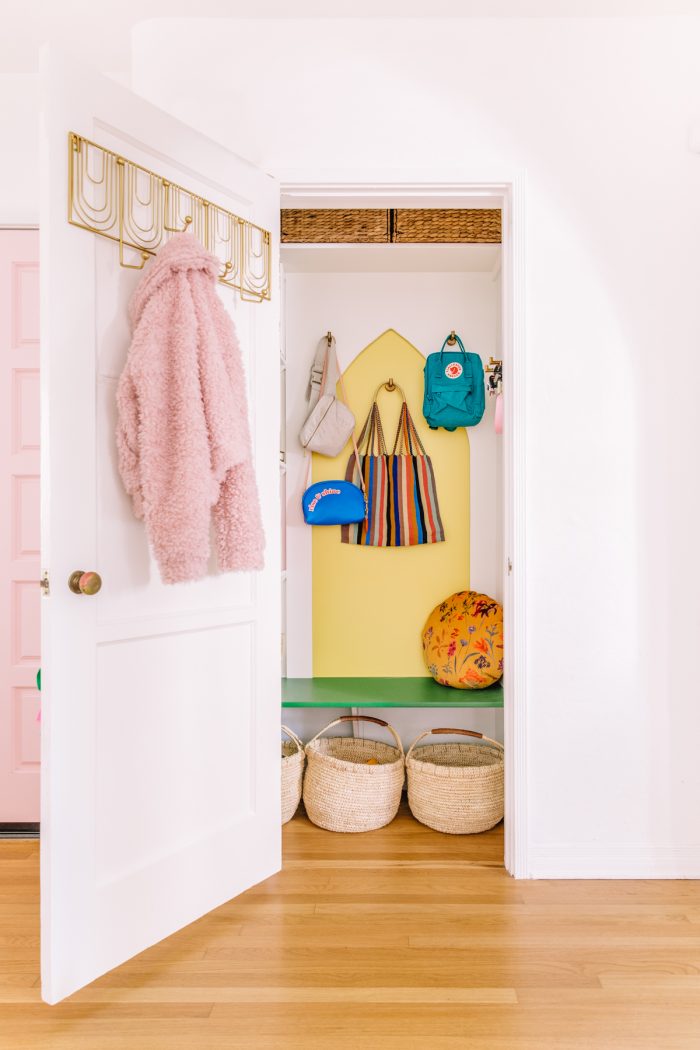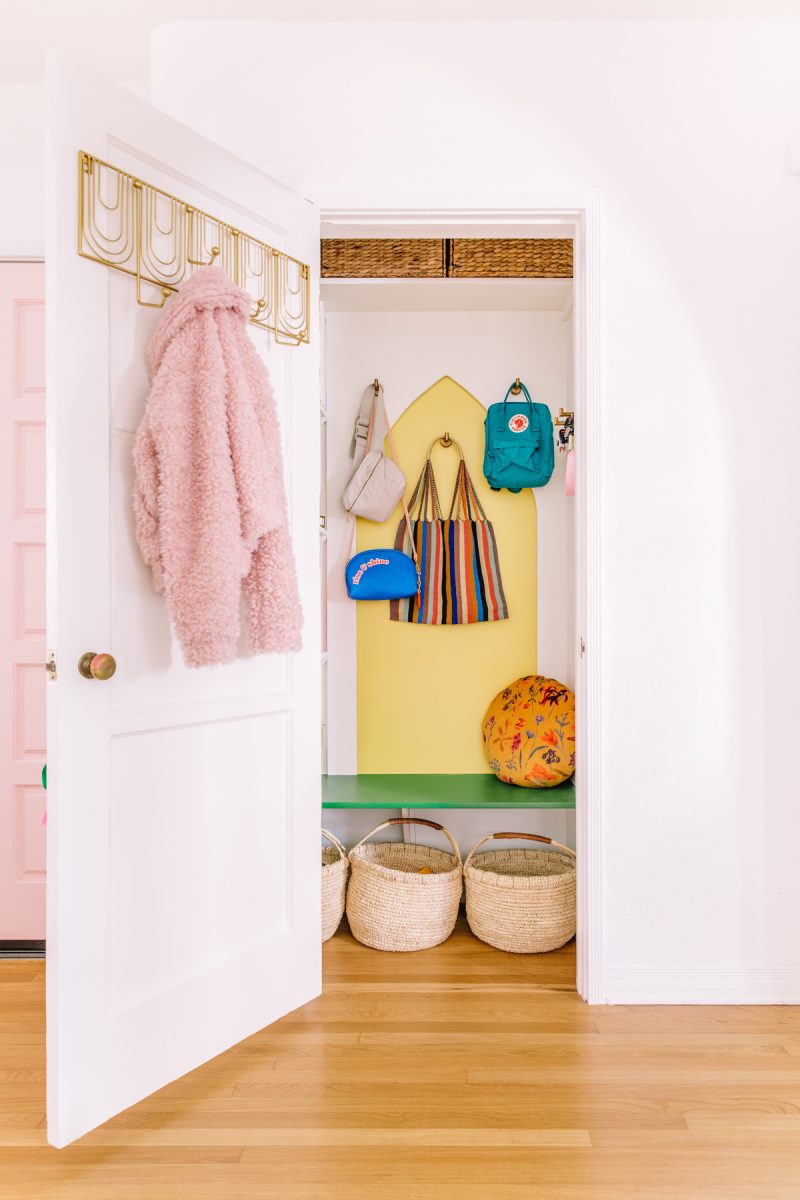 Entry Closet
Goal: Fall 2019
Completed: November 2019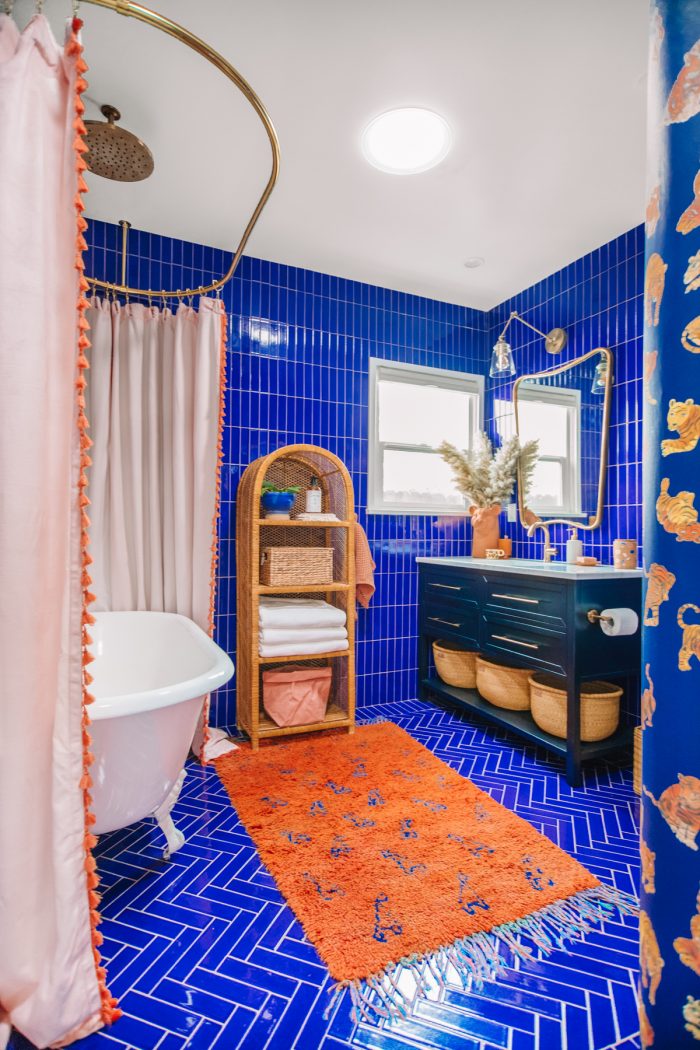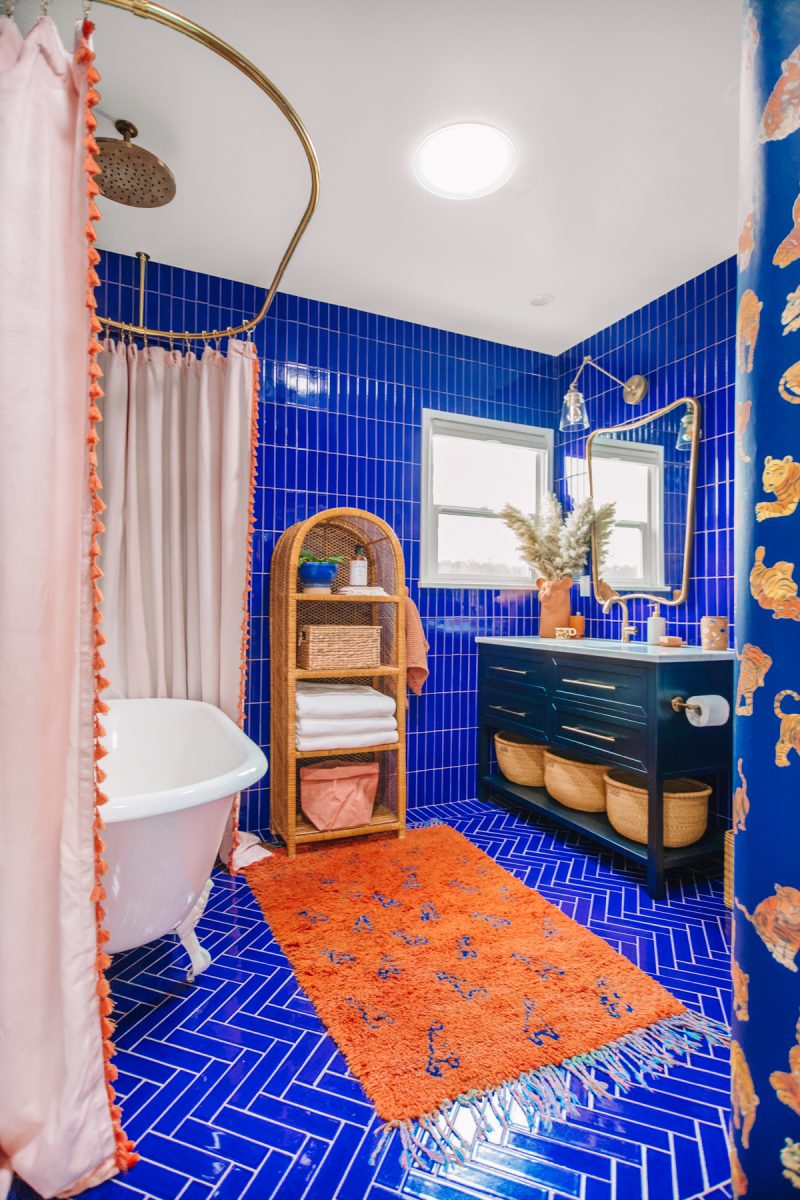 Kids Bathroom
Goal: Late 2019 or Early 2020
Completed: December 2019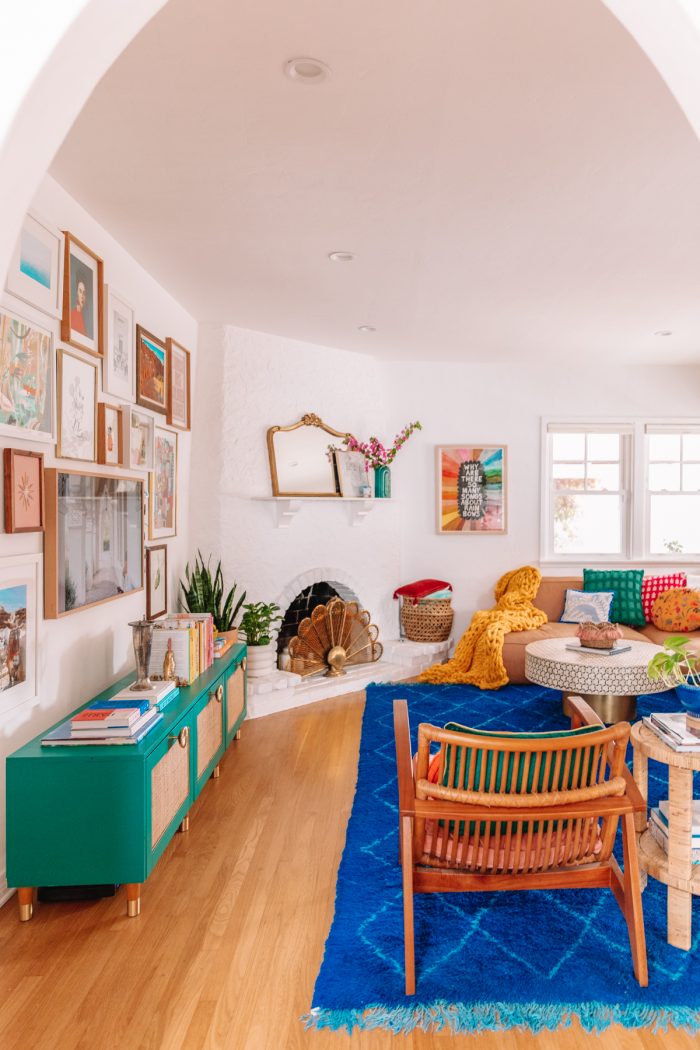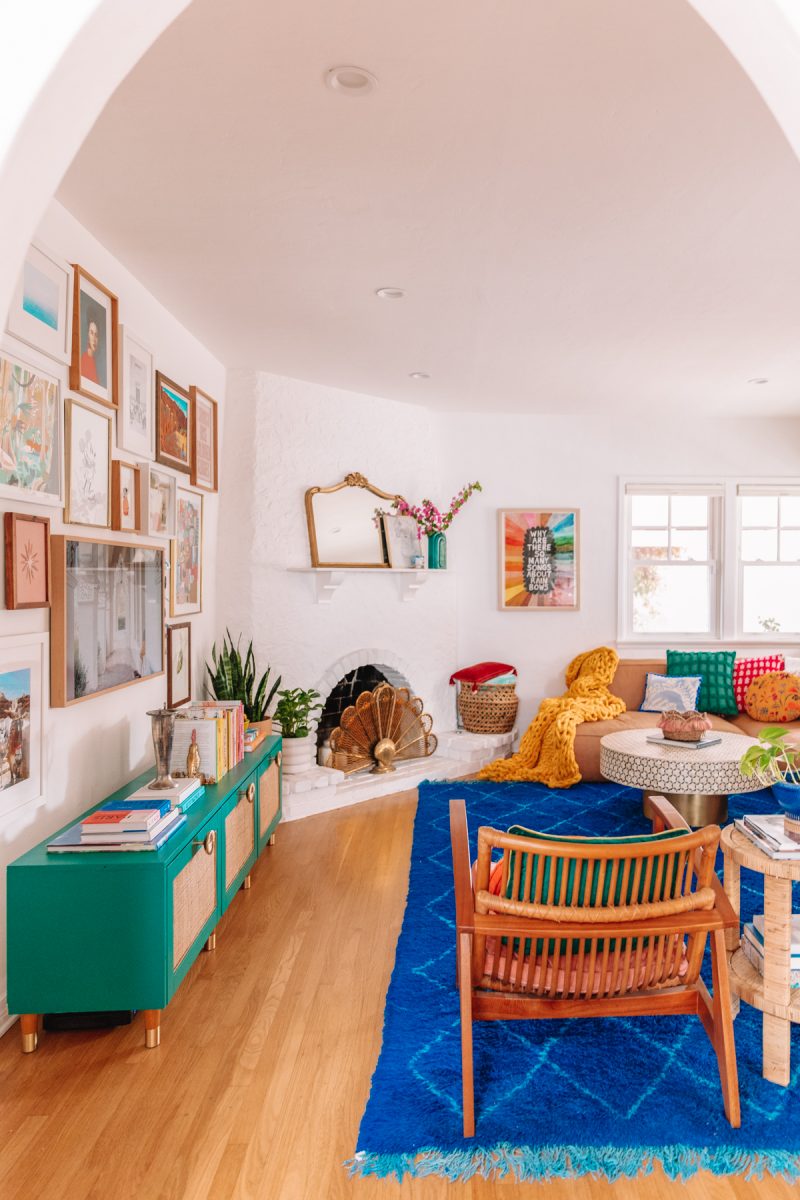 Living Room
Goal: Spring 2019
Completed: September 2020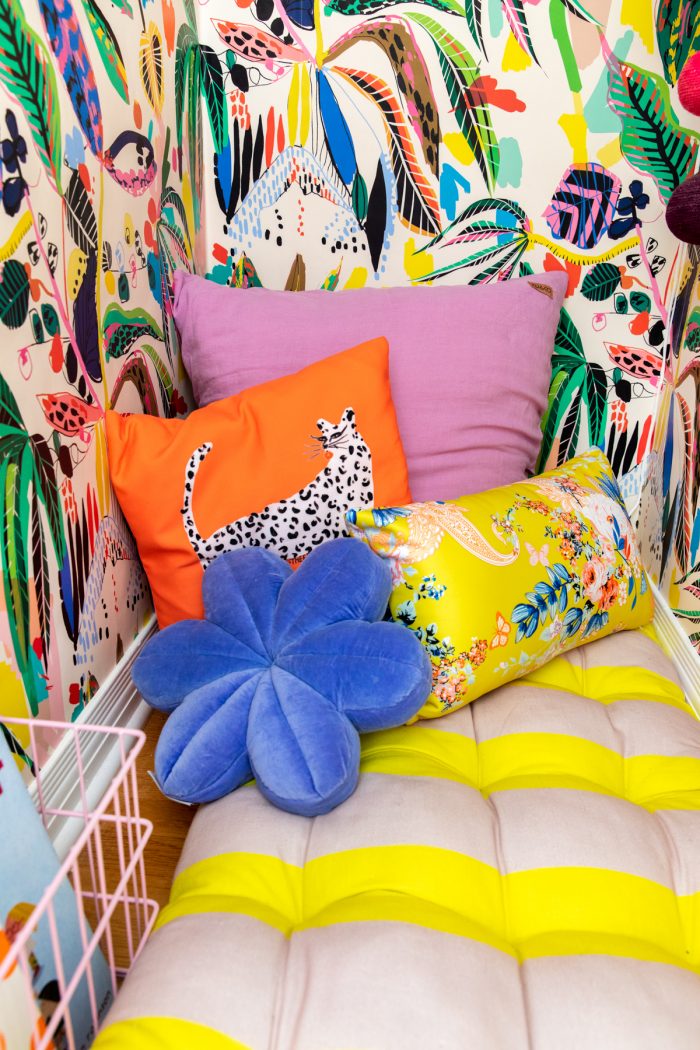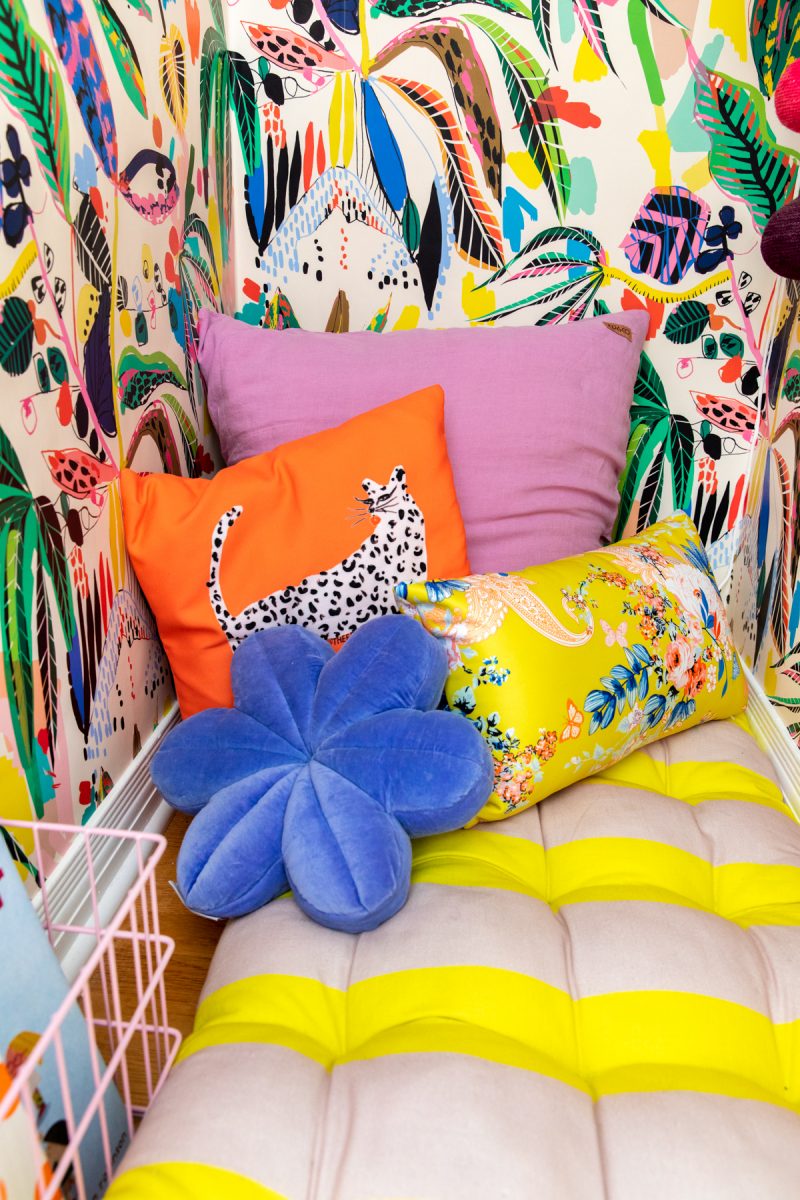 Arlo's Closet Fort
Goal: Fall 2020
Finished: December 2020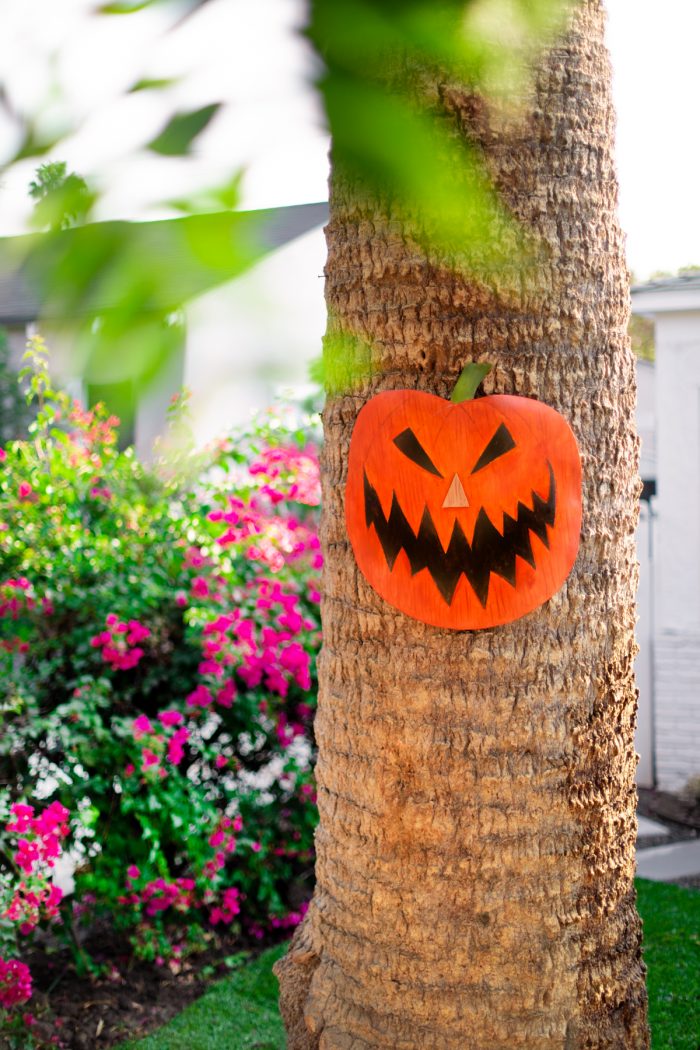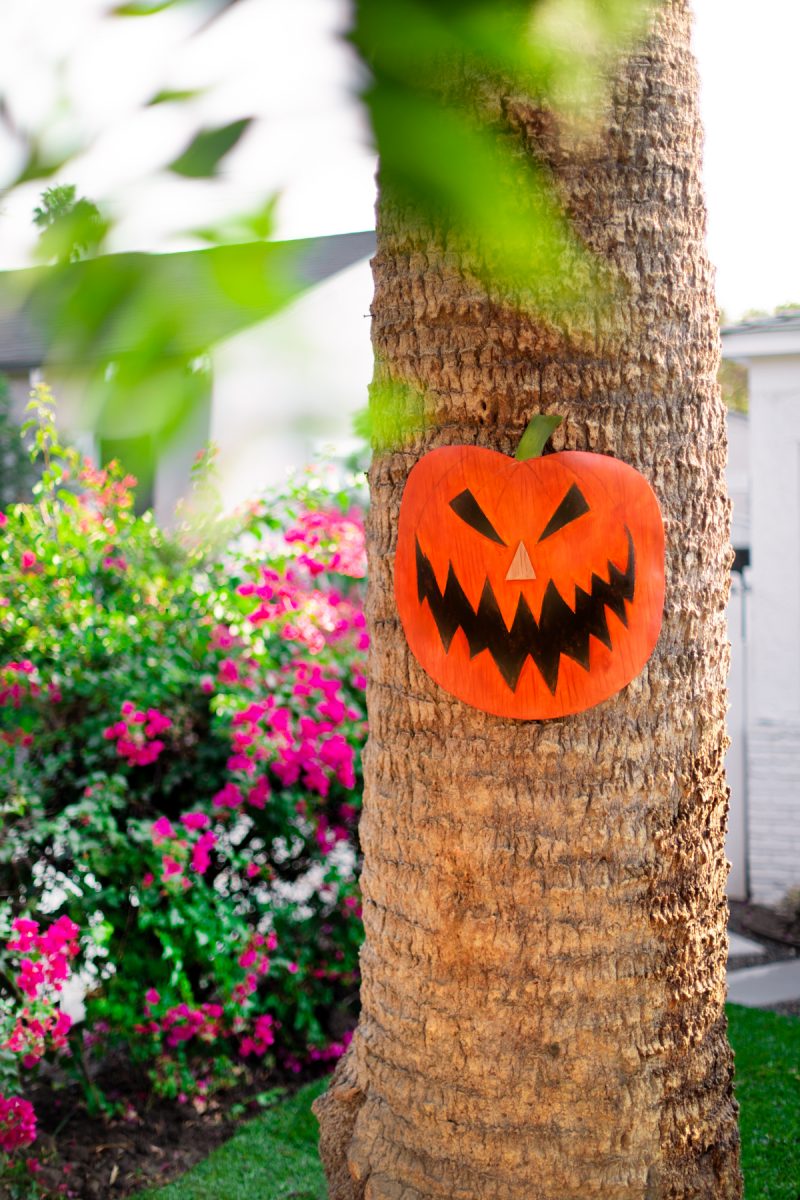 Front Yard
Previous Goal: Sometime in 2020
Finished: December 2020
We finally re-did our front yard!! I don't share many pictures here for privacy reasons but we worked again with Rachael who did our backyard to come up with a quick update to the yard that would complete the outdoor makeovers on our house. We didn't want to spend a TON of money since this was mostly done for future re-sale value but we're so happy with how it turned out. The previous yard was a hodge podge of random and dead plants and now it's super simple, clean and cohesive! Yay!
Home Projects In Progress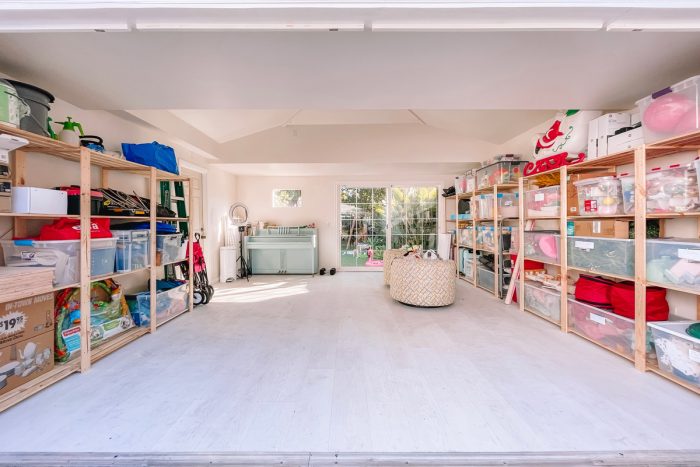 Garage to Playroom Conversion which is now just a Garage Update!
Previous Goal: Fall 2019
New Goal: February 2021
Well, this home renovation project really took a turn. Mid-garage renovation we ran into some major inspection issues due to work the previous owner had done. It ended up costing us a TON of money (and time, and stress) to fix all the issues and sucked up the budget we had left to finish fully converting this into a playroom. So, now we just have a garage with a really nice floor and door. LOL. (I laugh to not cry.)
It doesn't make sense to invest any more money in this space to finish the project, and with the new renovations we had to make, we lost all the storage space in the ceilings that we thought we could use, so instead we got some big shelves (The "HENJE" line from IKEA!) to help us organize all the storage we keep out there and are calling it a day!
(You can see the original playroom plans here.)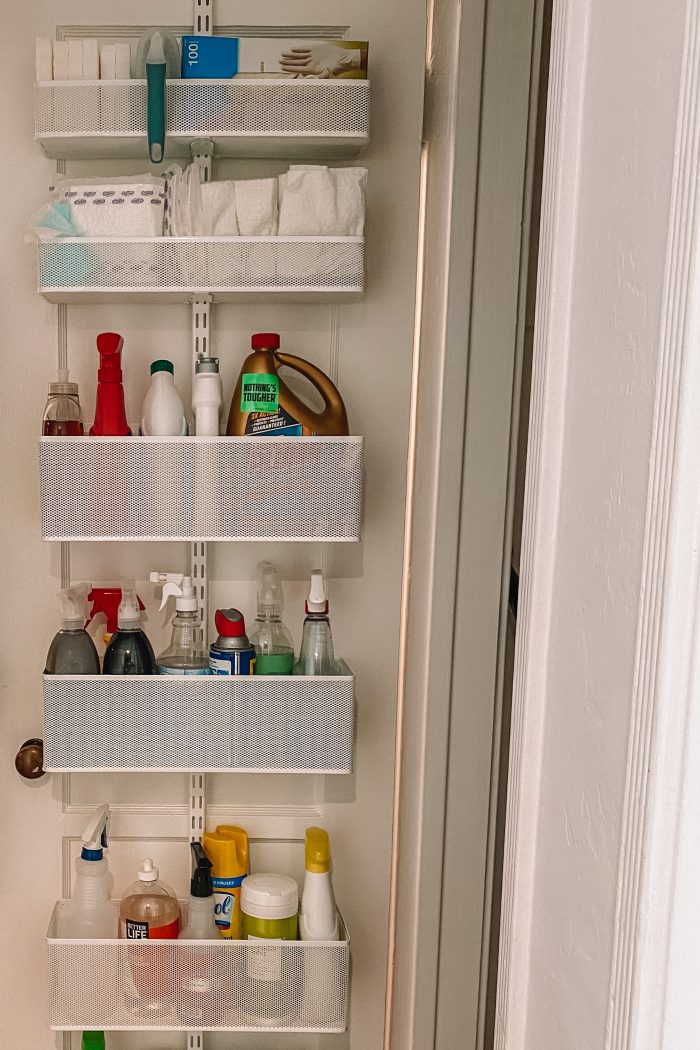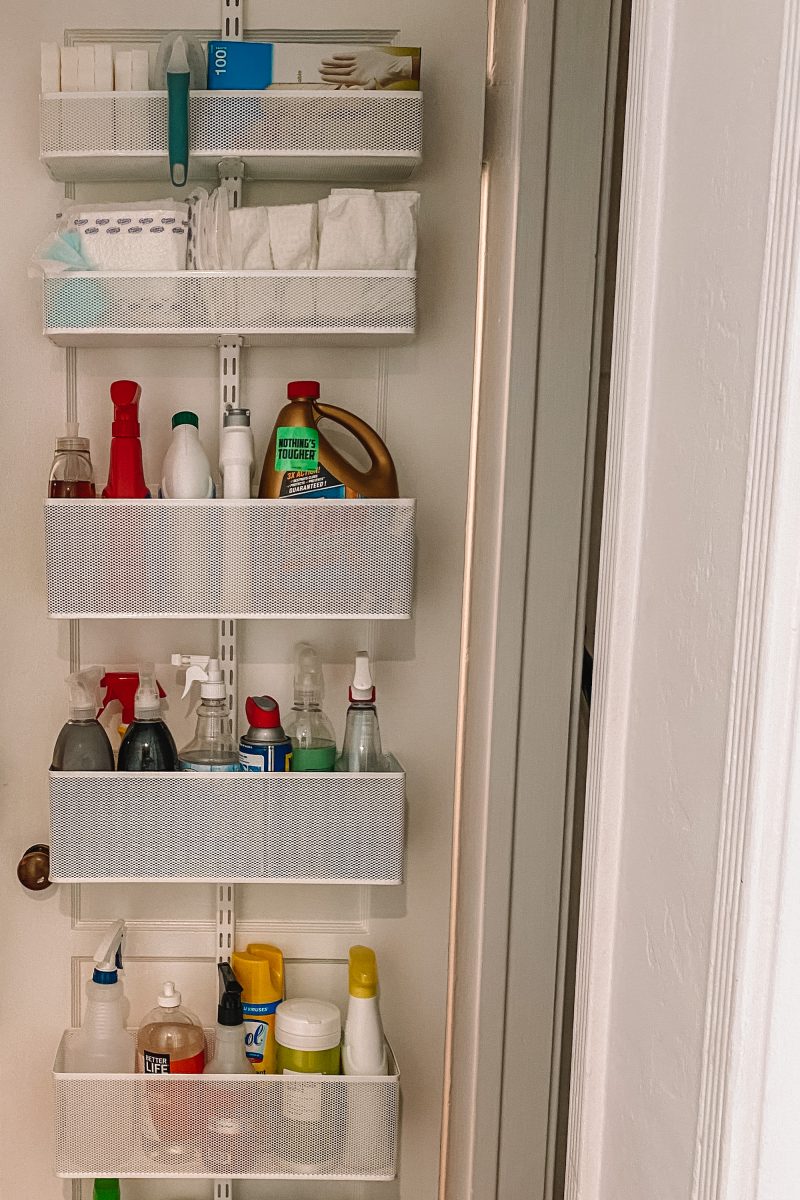 Hallway + Hall Closet
Previous Goal: Fall 2020
New Goal: Summer 2021
We made some major progress on this space at the end of 2020. We did a revamp on the hall closet by moving all of our cleaning supplies to an over-the-door organizer which made this space SO MUCH more functional. We also added sun tunnels to the hallway when we did our kids bathroom renovation which brought in SO much more light.
I'm still hoping to turn the end of the hallway into a personal/family portrait gallery. So hoping I can put that together over the summer!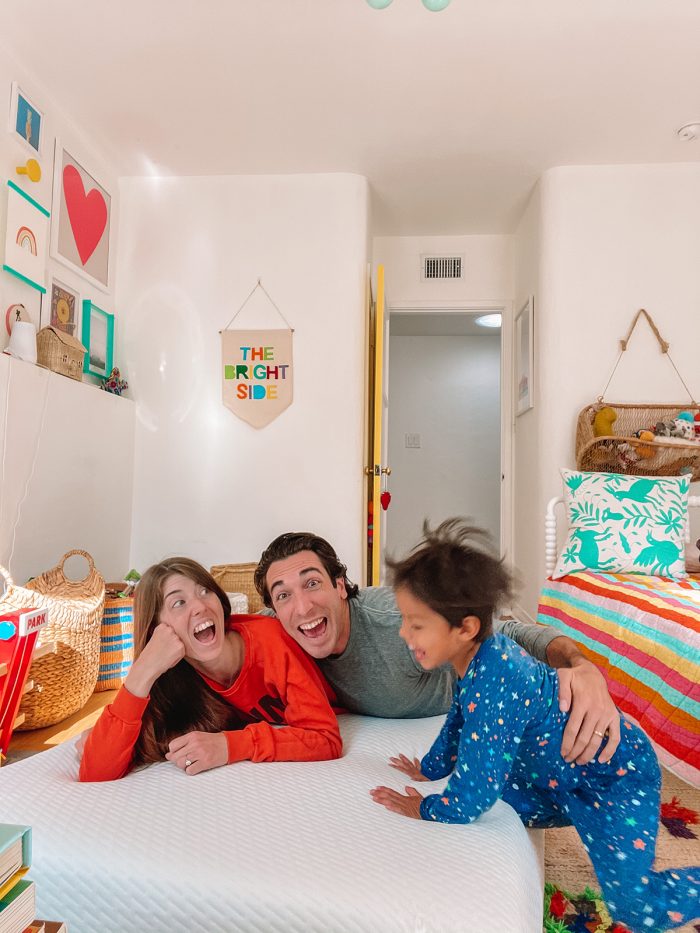 Big Kid Room Update
Previous Goal: Fall 2020
New Goal: March 2021
We're getting close to wrapping up a quick "big kid" update to Arlo's room. Since we know we will likely be moving in the next couple years, I didn't want to do a huge overhaul on this room. Instead, we swapped the crib for a day bed, installed a storage system in the closet to clear the dresser out of the room and make more space for toys, and are updating the rainbow bookshelves to be able to store more books. Will do a full post on the updates soon!
Projects We Still Want To Do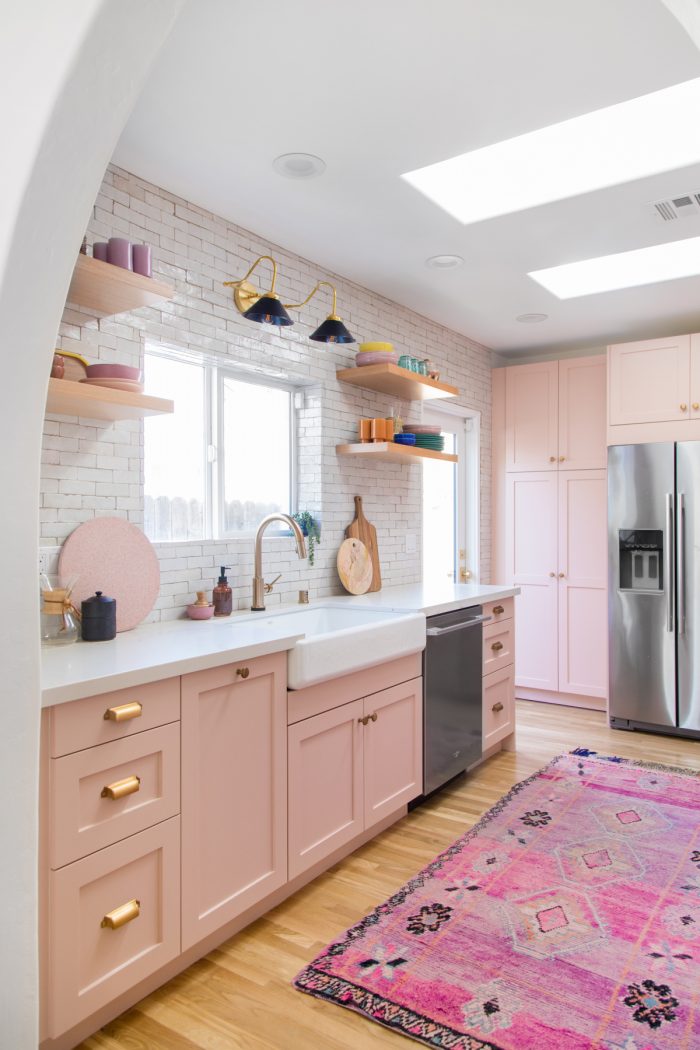 Kitchen Pantry + Cabinets
Previous Goal: Summer 2020
New Goal: Spring 2021
After we finished the kitchen renovation, our biggest home renovation project, we were just so desperate to have a kitchen again that we kind of dumped all of our stuff into random cabinets and still haven't organized it…. and we still haven't a year after writing that sentence.
I'm dying to change this and maximize the functionality. I have invested in some storage solutions, like drawer organizers and lid organizers, etc. but we really need to do a full clean out of our cabinets and organize them so they make more sense and are more efficient!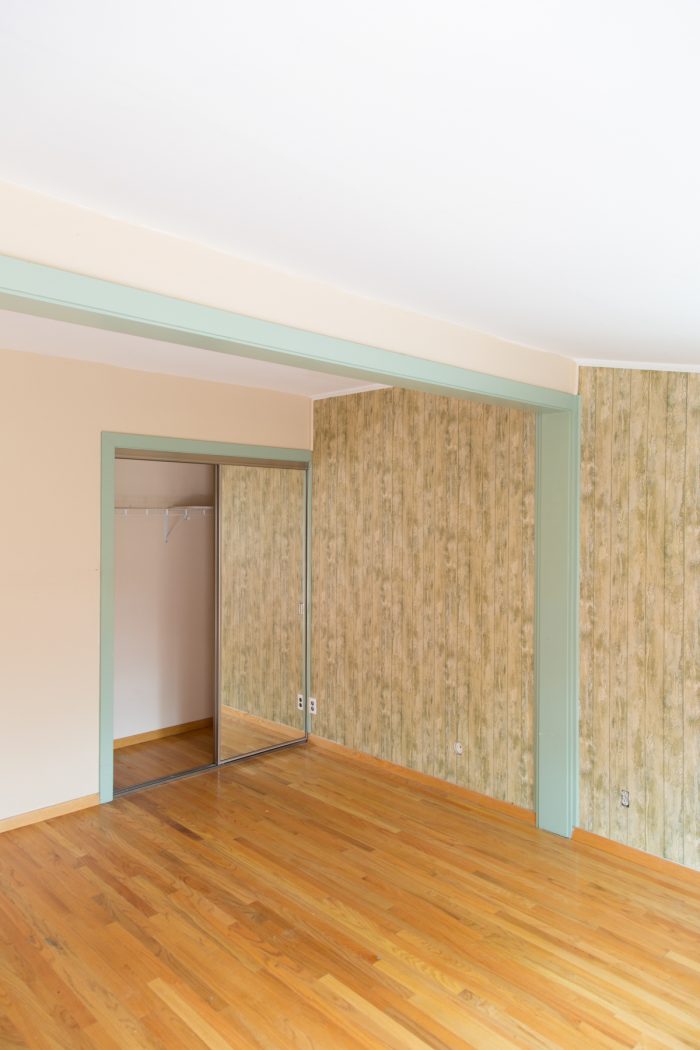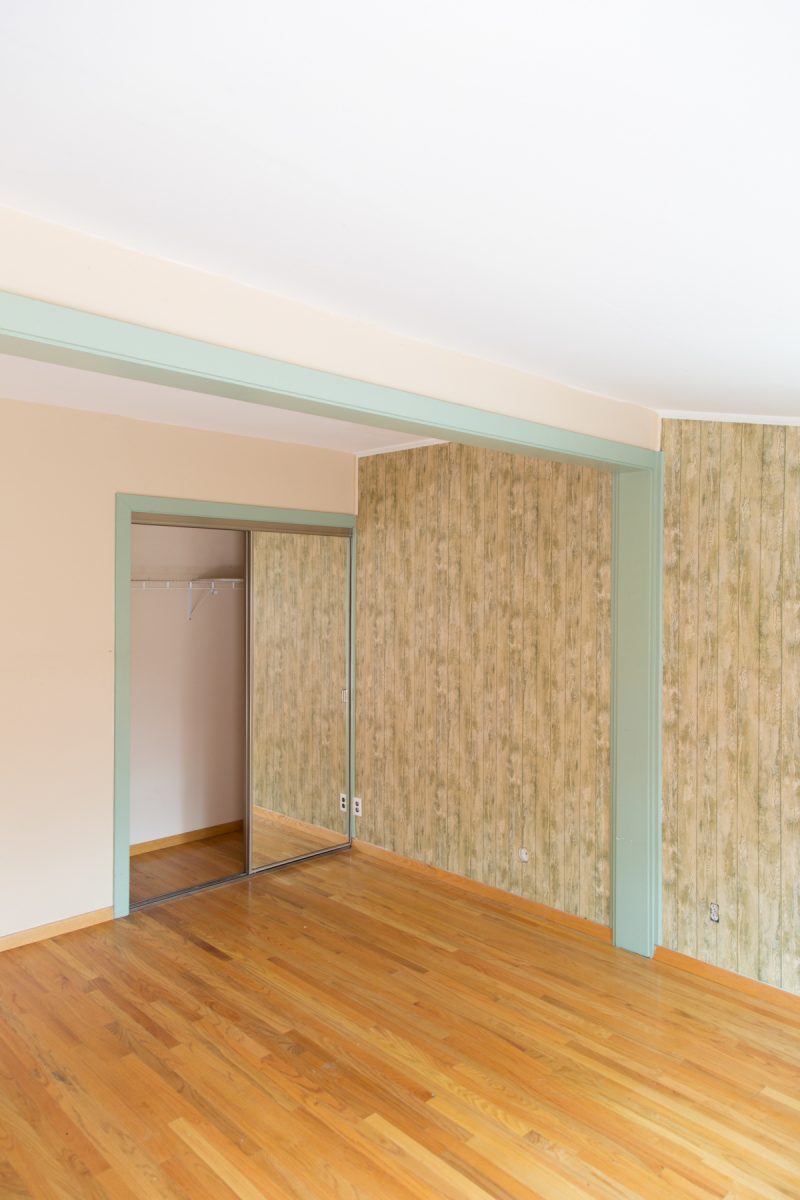 Guest Bedroom & Craft Room
Previous Goal: Summer 2020
New Goal: Summer 2021
This room was originally supposed to be a nursery, but with plans to grow our family on hold at the moment, it's basically just been a dumping ground for all our crap for the last two years. And it's one of the biggest rooms in the house!! SUCH a waste. We did add a day bed last spring, when we thought we had visitors coming all spring long (which didn't happen of course) so I think we are going to make this space some sort of guest room/craft room situation so I have a space to get some creative projects done that isn't our dining room table.
Still not really sure what that will look like but that's the loose plane for now. Really want to better utilize this space!
And that's where we're at!! I guess we're really nearing the end of projects in this house which is so crazy to think about!
Any big home renovation projects in the works for your house in 2021? Or big decorating (or re-decorating) adventures??