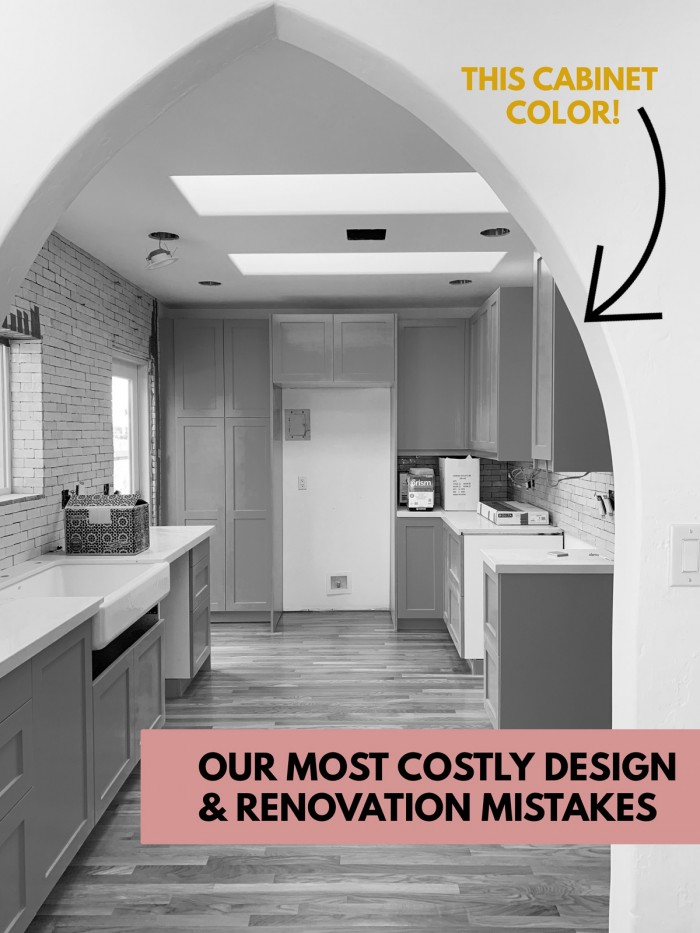 No design or renovation project goes perfectly, there are always mistakes: on your part, on your contractor's part or both. Some of them are quick fixes, like ordering the wrong faucet, and some are costly…. like painting all of your cabinets a color that you quickly realize you hate.
Having fully renovated our home now, we've checked the boxes for all of the above and everything in between. After sharing my biggest design regrets, I thought today I'd share our most costly design mistakes.
My goal with this post is to not only share some of the realities of renovating, but also how to ensure you're prepared for them. Enter: You Need A Budget, better known as YNAB. I introduced you to YNAB when I talked about overhauling my relationship with money and in the months since trying it out, I've realized what a valuable tool it would be for future renovations.
You can read more in this post about YNAB's four rules if you want to learn how their approach works. If you'd like to give it a try, you can get a free 34-day trial (no credit card required!) and see what you think!
So let's start there, and then I'll let you laugh (cry?) at my mistakes…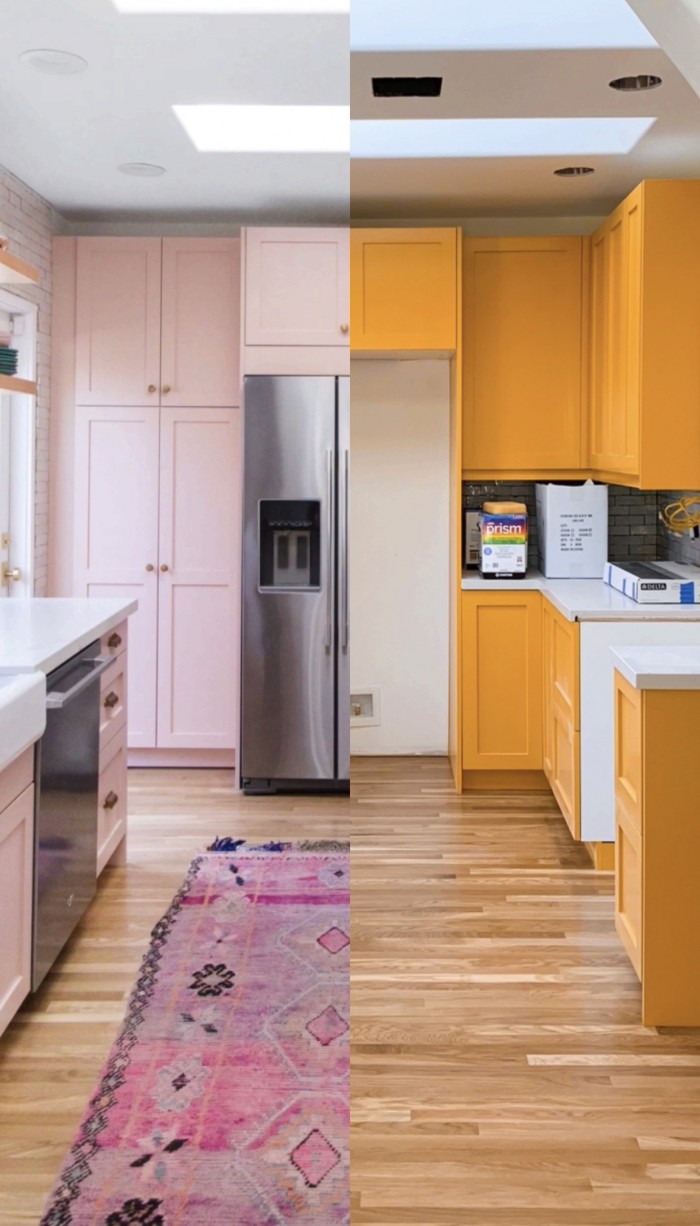 How To Prepare For Renovation Mistakes
We went into every renovation with a general budget in mind, and a rough quote from our contractor. But we always knew that once he started construction, unexpected costs might arise. On top of that, since I like to make bold design choices, I also knew mistakes were inevitable on my end.
Since we didn't have a budgeting system that worked for us, our solution to the above was to just always overestimate what our costs would be. So when we approached a project, if our contractor told us it would be $10,000, we'd take that as $12-15k.
Always over-estimate your renovation or design budget, never underestimate it.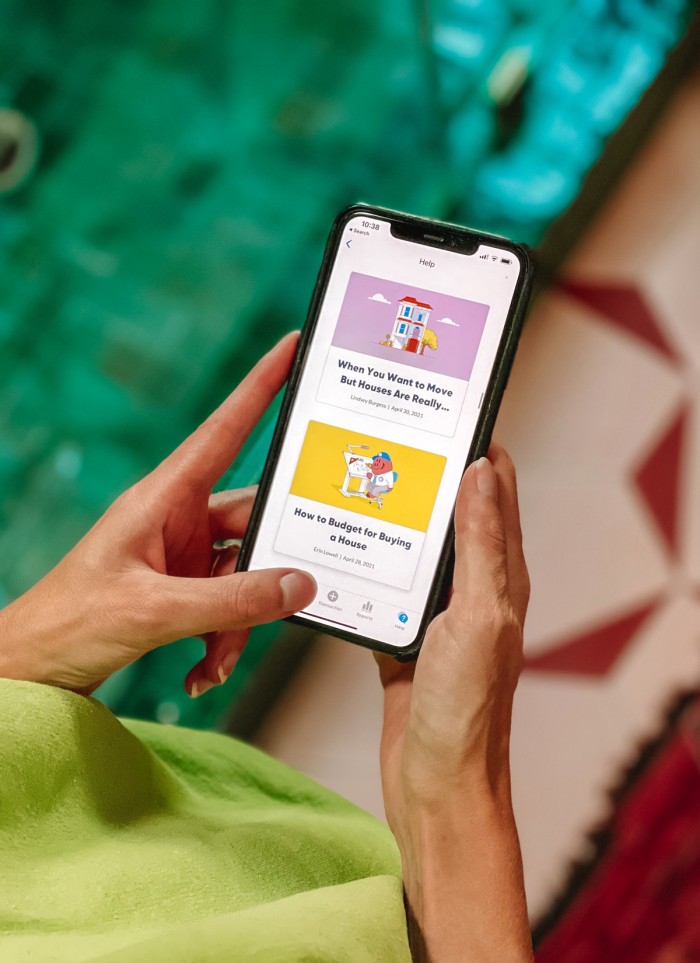 How YNAB Can Help
I was glad to have always approached renovation with potential surprises in mind but now that YNAB is a part of my life, I realized how valuable it would have been to have a more concrete way to do so.
In addition to having a renovation budget category, we could also have included an "unexpected renovation costs" category, too.
That way, I could ensure I hit a reasonable goal for what those mistakes may have been. I could then easily pull that money into the renovation budget if extra costs popped up, or re-allocate that money elsewhere if we made it through without any surprises.
I love that YNAB not only assigns every single dollar a job, but it allows and encourages you to be flexible with those jobs because, just as I mentioned above: things ALWAYS come up.
Now, on to my mistakes. Let's start with the biggest one…
Painting our kitchen cabinets the wrong color…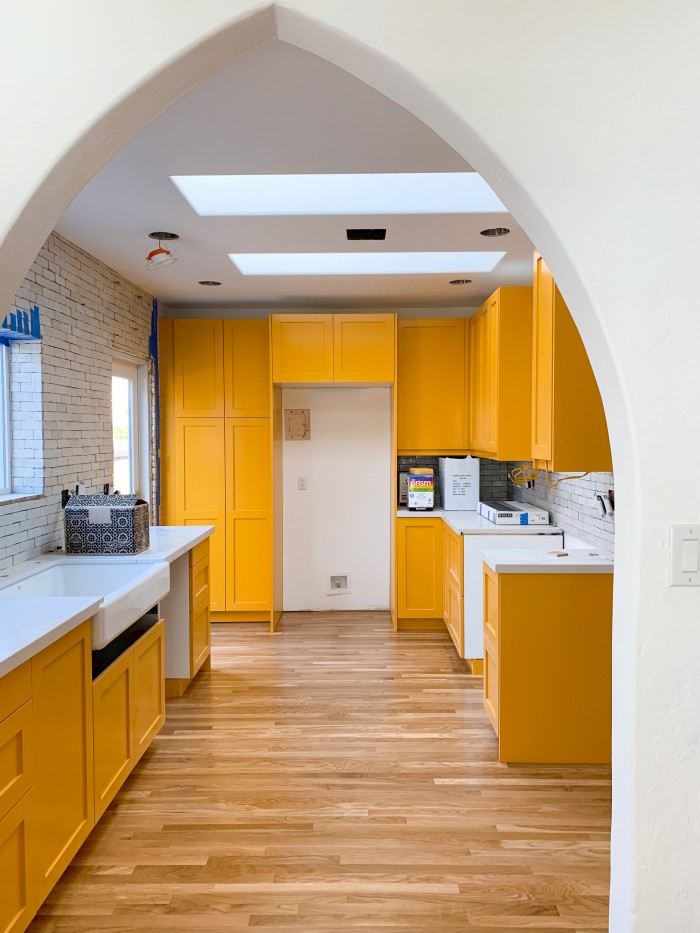 Painting cabinet fronts is expensive. They have to be done right and precisely. Painting cabinet fronts twice is even more expensive… and that's what we did.
If you don't recall, I originally envisioned our kitchen being a beautiful deep, but muted, yellow color. Ochre but a little more on the mustard side. I spent weeks testing paint colors to find the perfect one, but I didn't test enough.
Because I ended up with Mac & cheese.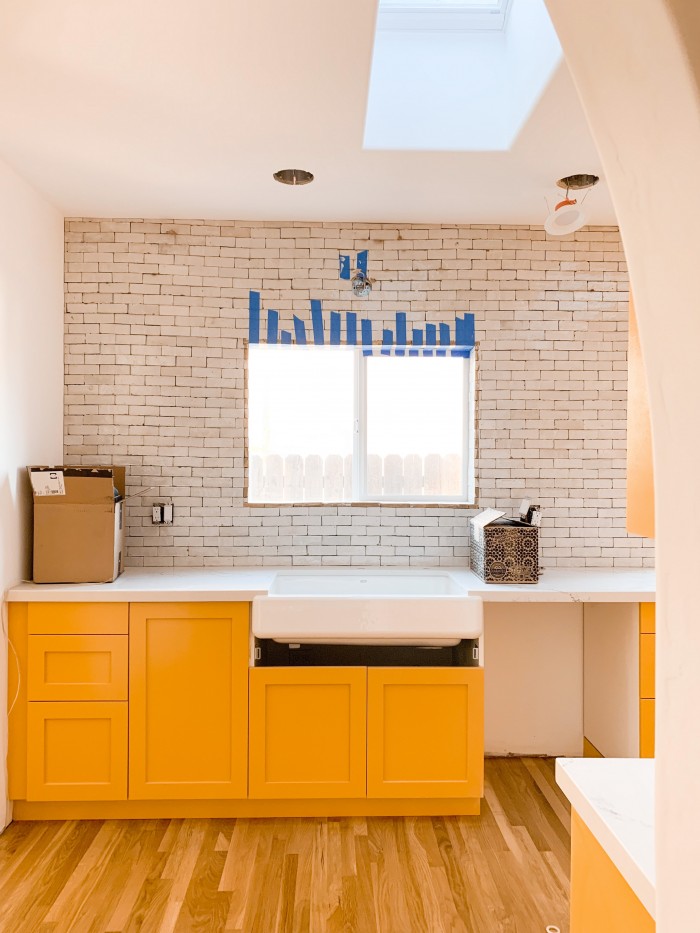 When the cabinets were being painted in our backyard, I remember peeking out the window, seeing one and panicking. But unfortunately, I didn't panic enough because I didn't stop them until they were all done and installed.
I called an emergency meeting with a designer friend and ultimately, decided there was absolutely no way they were staying. There was no way to make Mac & cheese work. So we then paid to have all of the cabinet fronts uninstalled, re-primed, re-painted and re-hung.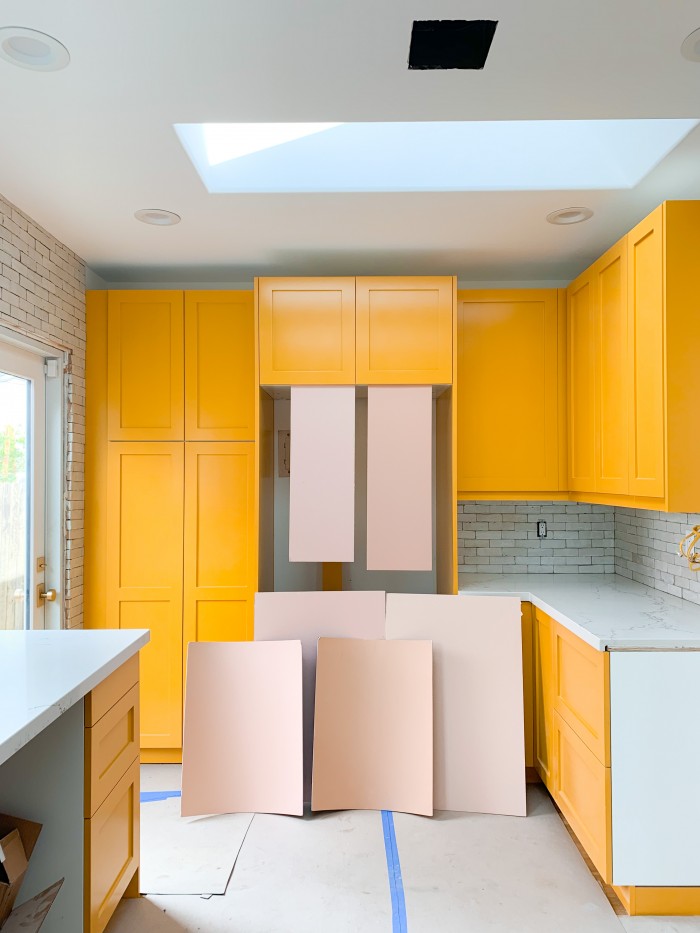 Lesson learned: Colors are ALWAYS brighter when they're done large-scale. And don't embark on a complex paint project without extensive testing.
Don't worry, I wrote a post about how to pick a paint color so you don't have to pay to have your cabinets painted twice like I did.
Adding marble to our shower (and then removing it)…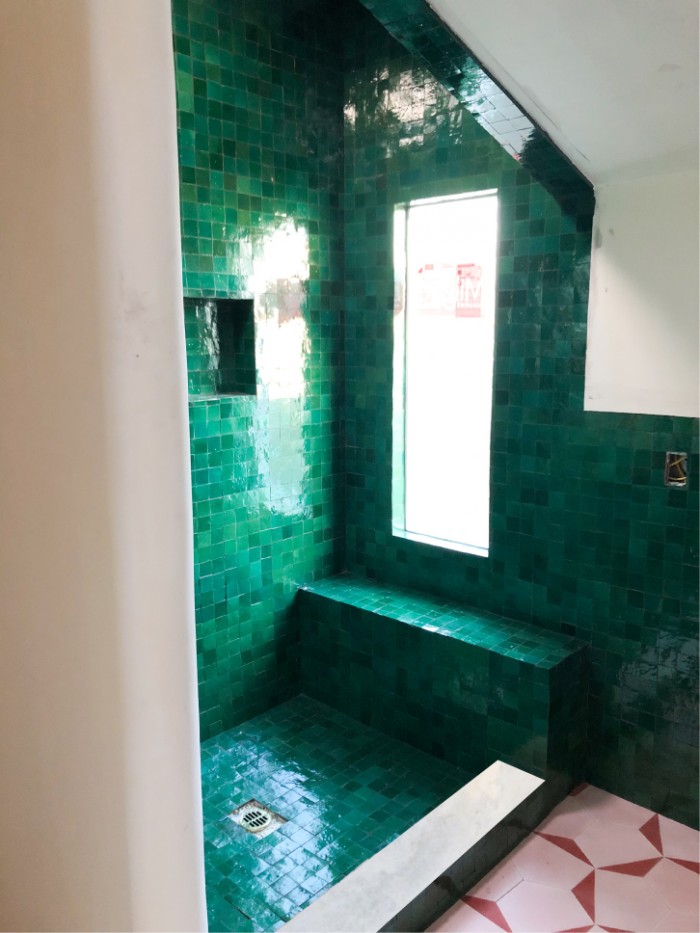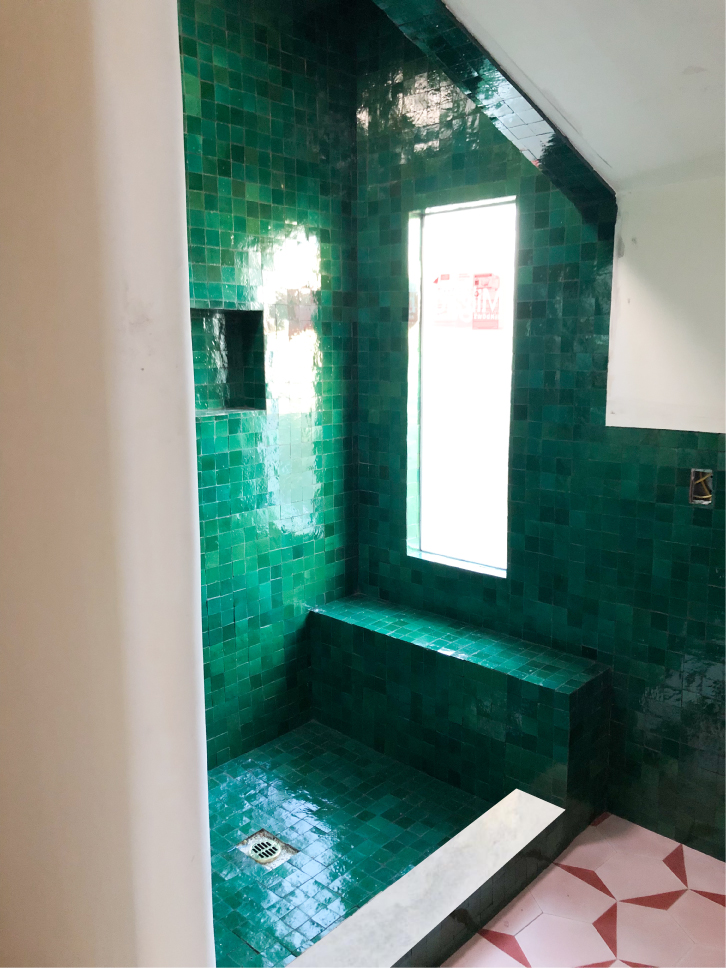 We used zellige tile in our main bathroom shower, which is handmade tile and thus not perfectly flush or even. As a result, our contractor was nervous about having it underneath the shower door. He wanted to make sure we didn't have any leaks.
So, he suggested using a piece of marble leftover from our vanity top. I was hesitant, but agreed, because who wants a leaky shower?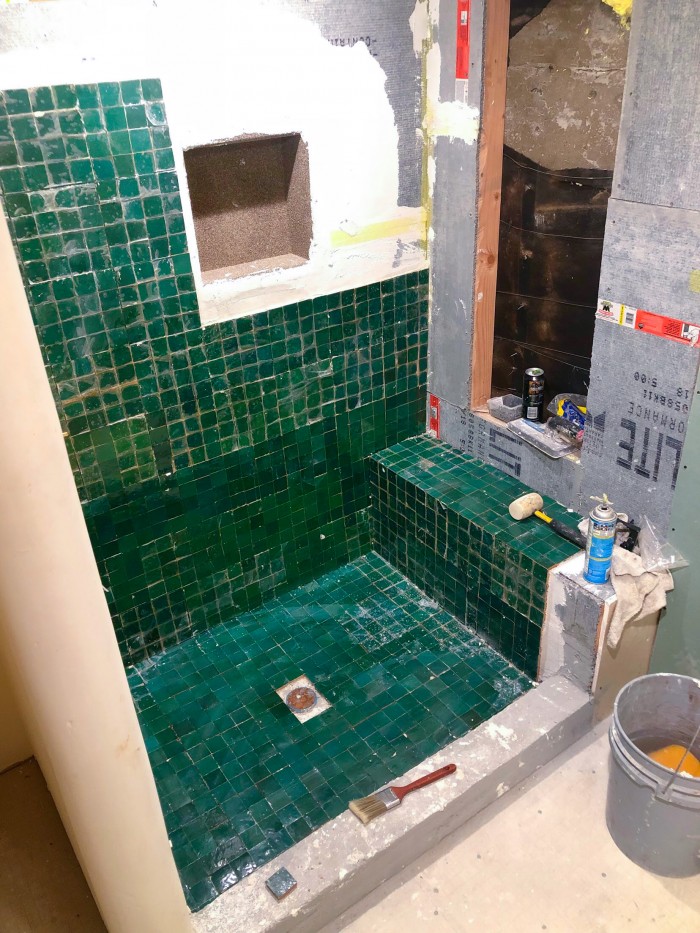 After falling head over heels in love with the green tile we picked, I about passed out when I walked in after the marble was installed. It completely cut the seamless green lines of the shower and ruined the organic feel of it. I called him immediately and said something along the lines of "I don't care if it leaks, we have to remove the marble."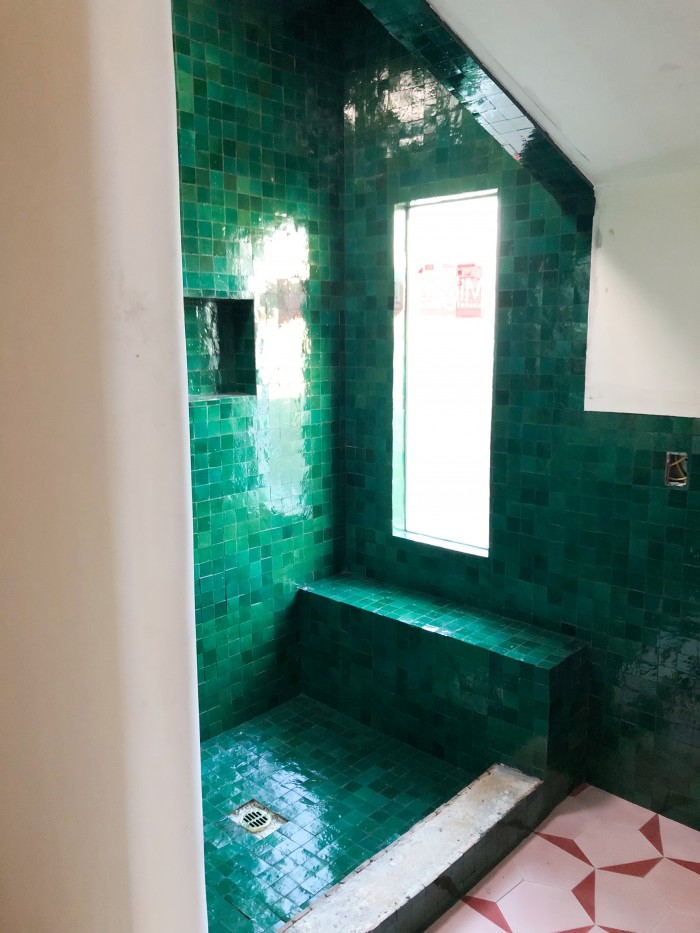 Lesson learned: Looks over leaks. Kidding, but trust your gut because removing marble and re-tiling is expensive.
Choosing the wrong size living room rug…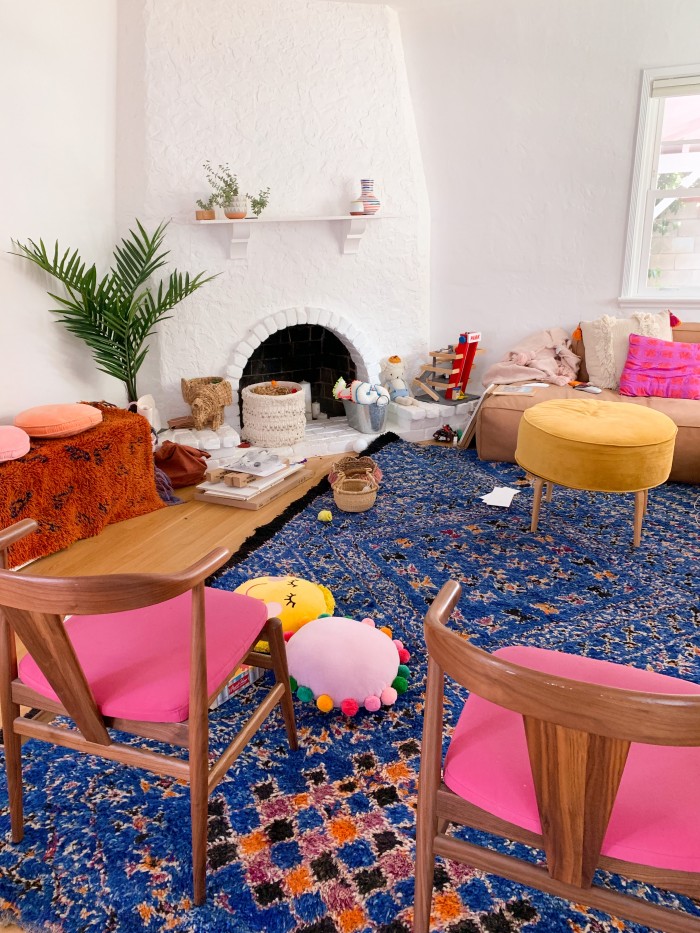 We have an awkwardly sized living room. I have a love for vintage rugs. These two did not go well together. After searching for the perfect rug, I finally ordered one even though it was "just a little bit" too long.
When it arrived, we had to fold it at least a foot under, which made a big, dangerous bump for our toddler to trip over. But the rug wasn't returnable, so I had to sell it at a loss.
Luckily, I was able to purchase another rug locally so I could try it in the space before buying it and it worked. But this was a two-rugs-for-the-price-of-two kind of ending.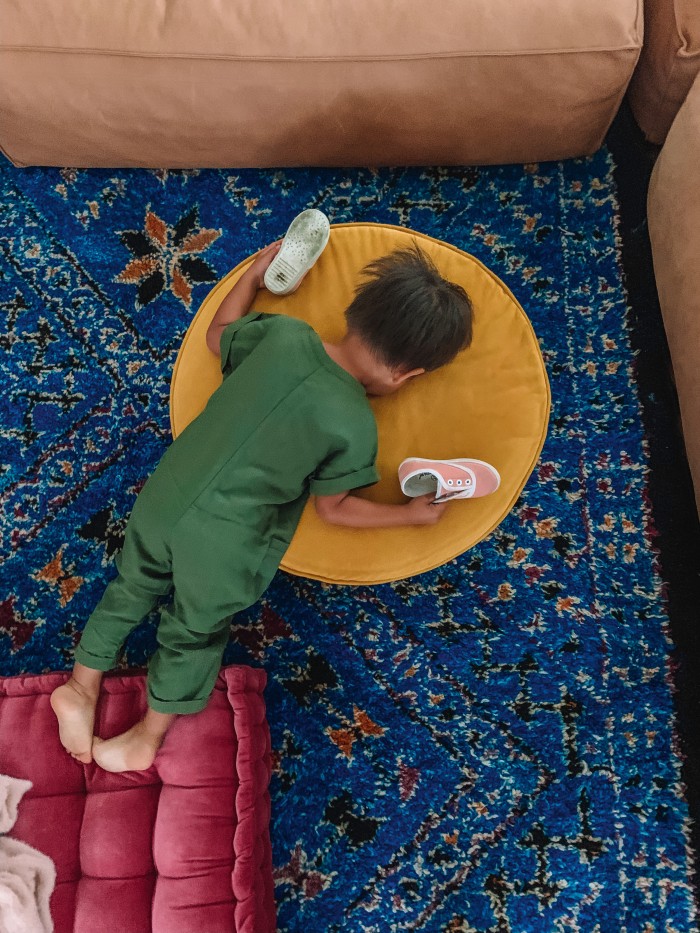 Lesson learned: Don't guesstimate the size of something as large and un-returnable as a vintage rug.
Paying for a previous owners mistakes in the garage…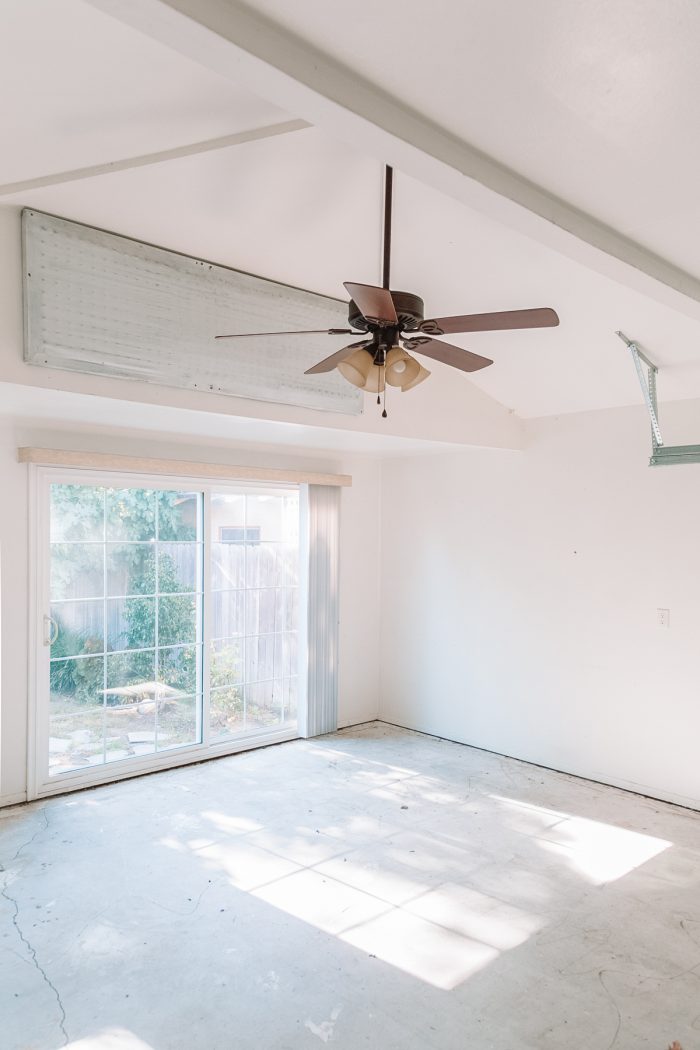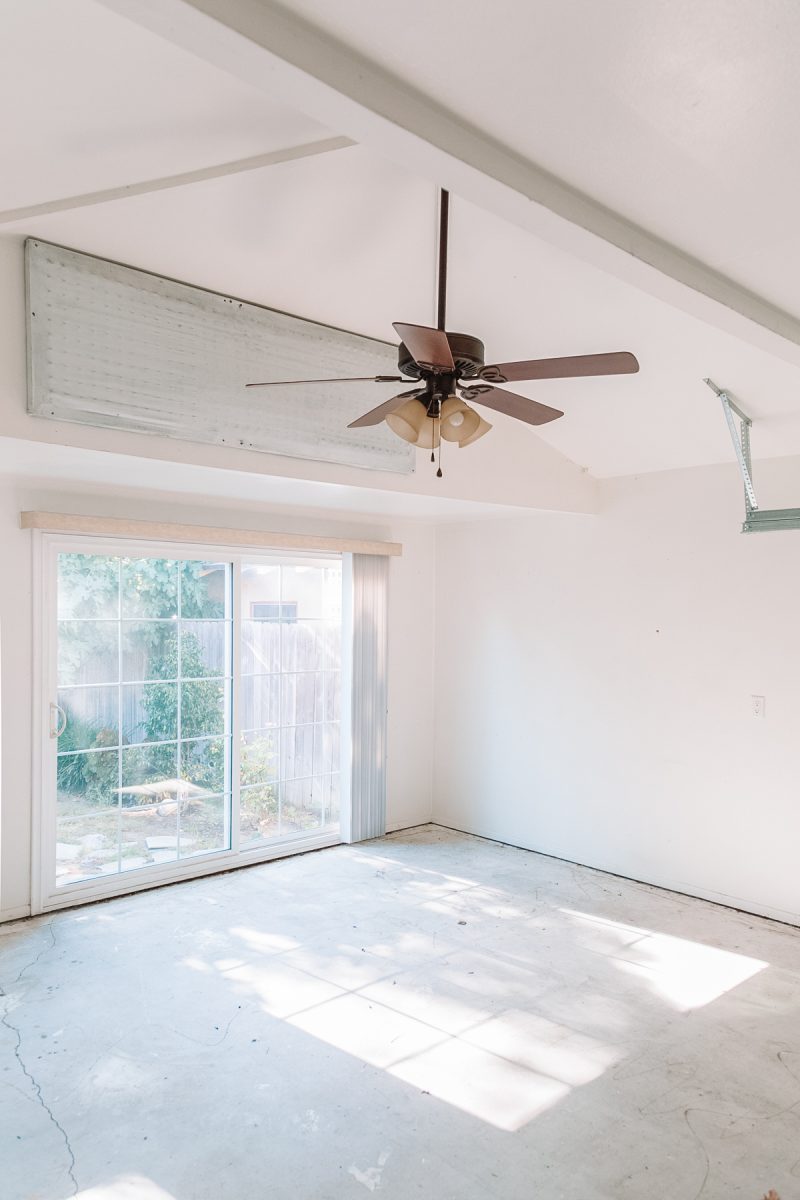 Remember when we were going to turn our garage into a playroom? We paid for a custom door so we didn't have brackets running through the space, we paid for a beautiful vinyl floor to be installed and we paid for insulation and electrical to be added.
We knew the previous owner had illegally used the garage as a rental unit, and were told it had been converted back. But it hadn't been converted back to code, and we had to pay for those mistakes but only after we did all that work.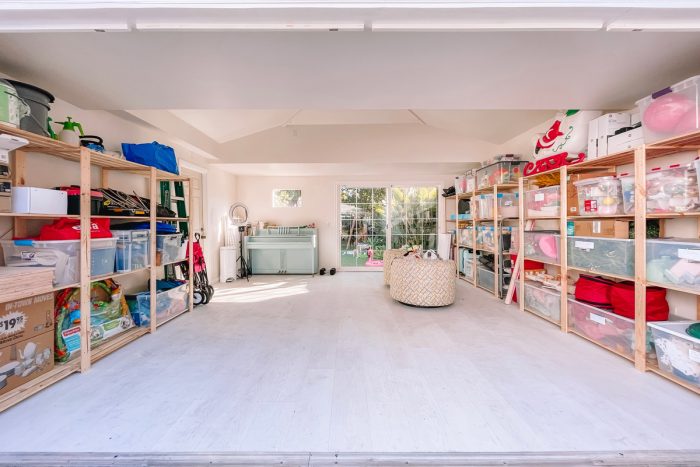 The walls and electrical had to be ripped out, along with all the raised storage space we were planning to use to free up space on the ground for the playroom.
In the end, the expenses, and new lack of storage space it took to get the garage up to code resulted in it no longer making sense to convert the garage to the playroom. So now we instead have an insulated garage storage unit with really nice floors and a custom folding door.
Lesson learned: You become responsible for previous owner's mistakes as soon as you buy a home.
This is the point where I like to ask the question: Who despises me more, my husband or my contractor? Kidding, kidding. In reality, we learned a lot and we were grateful that we had anticipated some mishaps.
We would have been even more grateful had we been YNAB users at the time and were able to see where those dollars needed to pulled from, or better yet, already had them set aside.
If you'd like to try YNAB for your budgeting needs, you can get a free 34-day trial (no credit card required) right now! We have had such a great experience so far with it's comprehensiveness, built-in flexibility and incredible customer support.
And remember, that's coming from two never-been-able-to-figure-out-a-budget-system-before people. So we KNOW the struggle. Let me know if you give it a try!