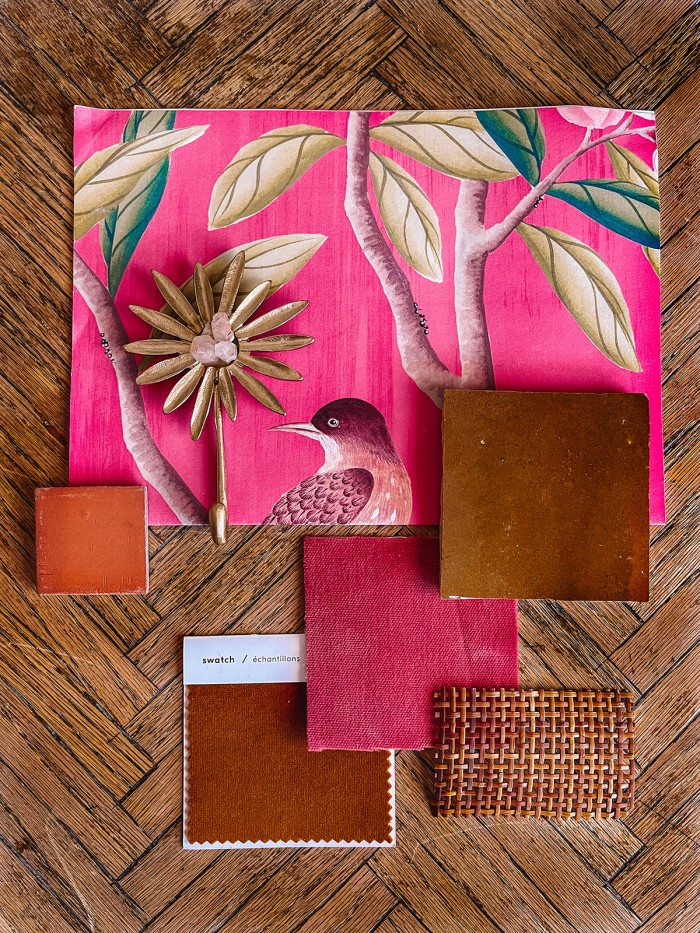 Welcome to the plan for our Palm Springs guest bedroom! Even though this room is the smallest in the house, it is perhaps the one I am most excited about. Largely because it's getting a major wallpaper moment! Here's what we have planned.
The Color Palette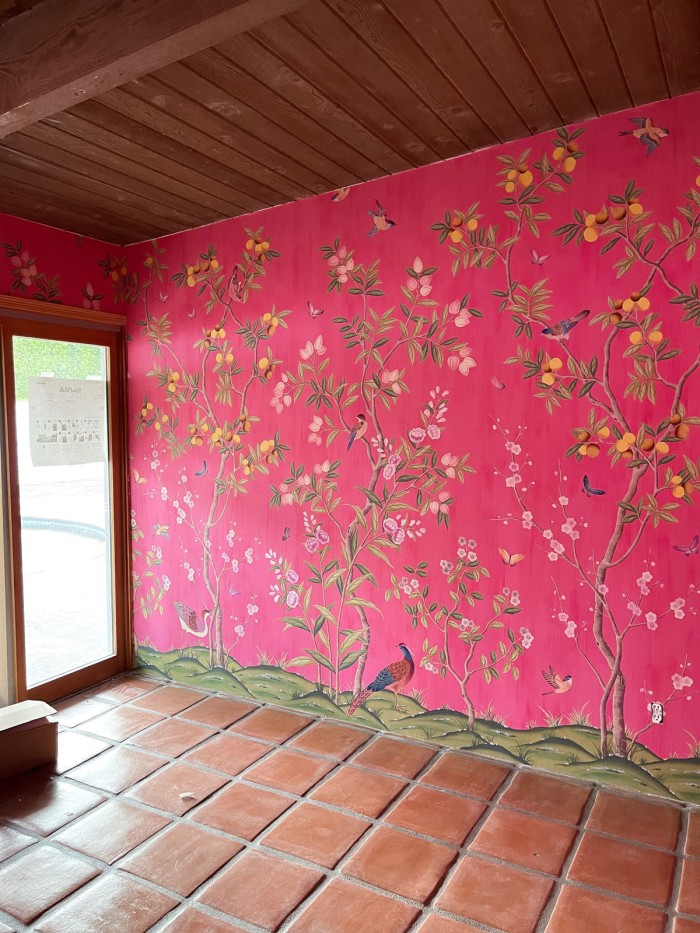 This is the only room (besides the shower nook in the main bathroom!) that we're doing wallpaper in! Every other room in the house is massive, and for budget reasons that kind of rendered wallpaper out, but the guest room is our smallest bedroom and was perfect for a pop of pattern.
I've been dying to use a chinoiserie style wallpaper and once I found this one from Rebel Walls in bright pink, I was sold!
The wallpaper will be the main color focus of the room, with other elements largely neutral, wood or brass to accent!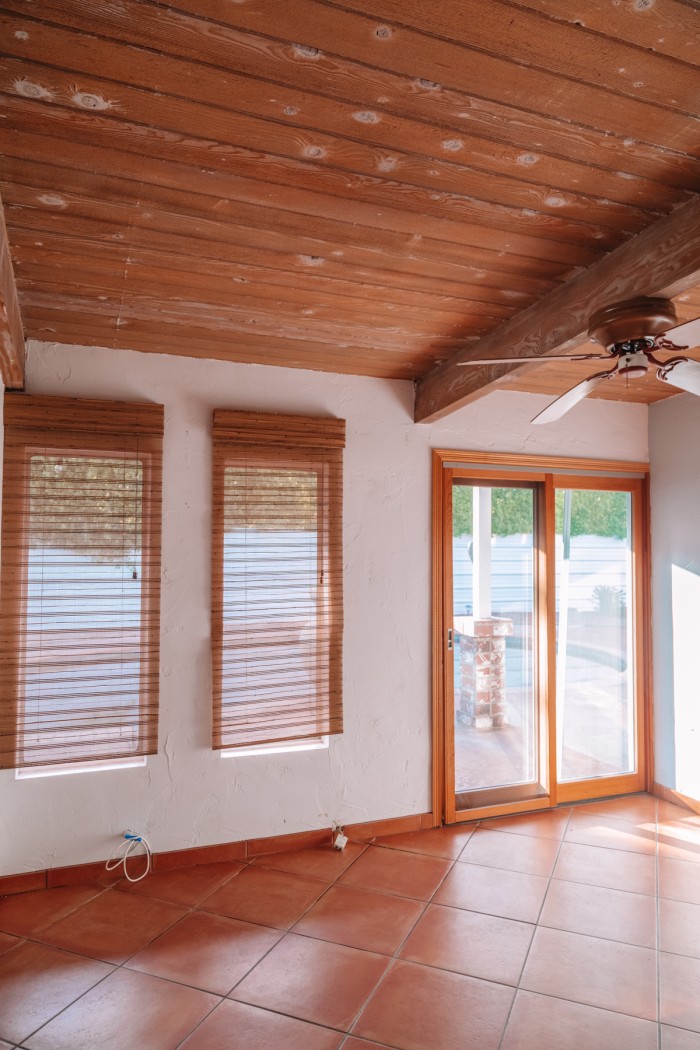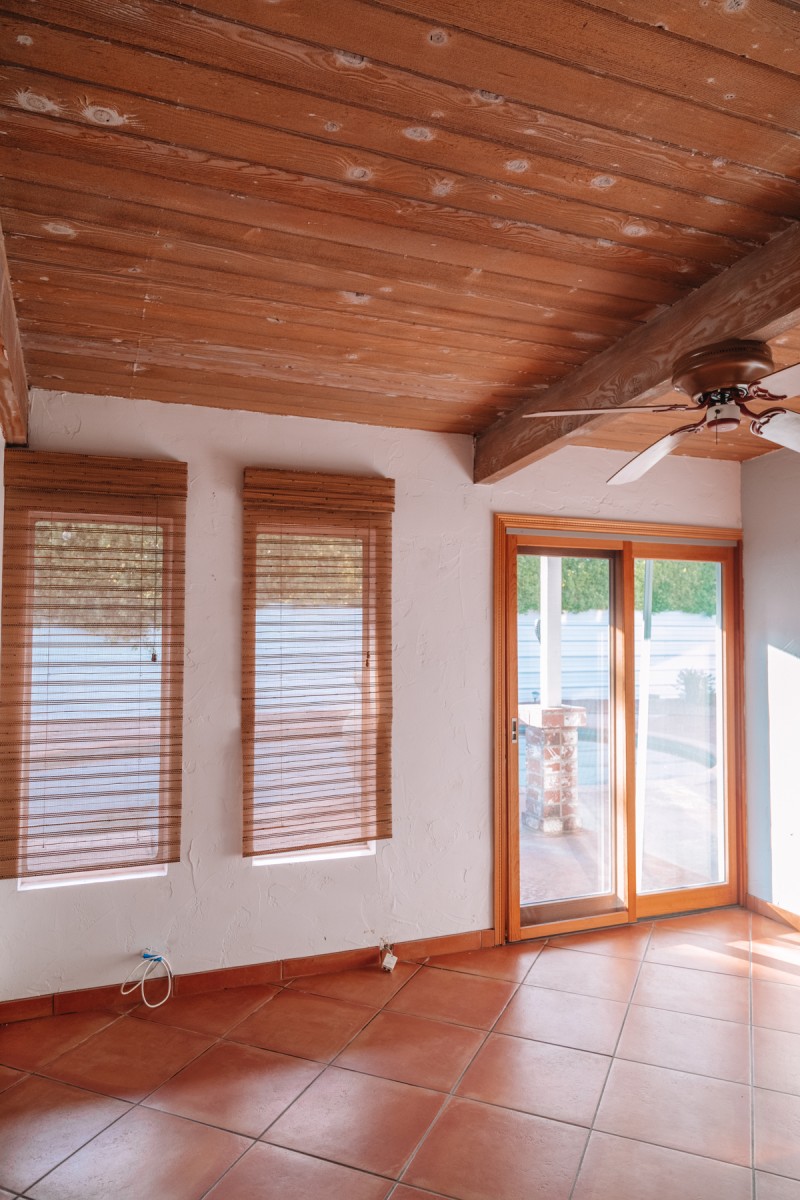 The Design Plan
This room doesn't have room for much more than a king bed and two nightstands, so that is the entirety of the furniture for this room. I may add a small accent chair in the corner, if it can fit.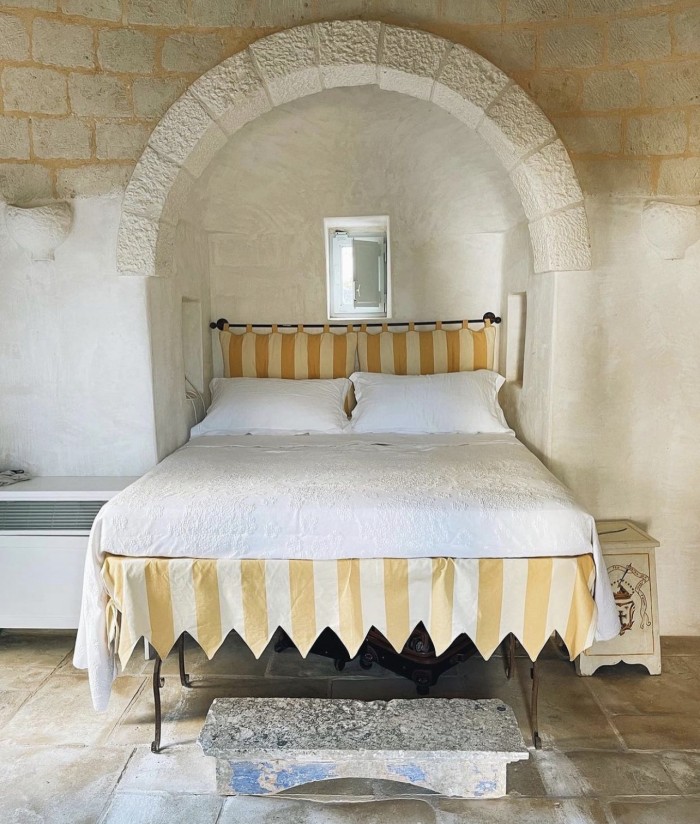 I'm hoping to do a bed that has a tab top headboard, with a (removable) cushions against a metal frame. I love the simplicity of the above, but don't want to damage the wallpaper so I purchased a basically free brass headboard from Facebook Marketplace and I'm hoping to try to strip the polish off to give it more of an aged, unlacquered look.
Then I want to layer neutral bedding, with perhaps a few pops of color, and add as much texture as possible! I still haven't decided on lamps for this space, I'd prefer to not damage the wallpaper with sconces, but also won't have much room on the nightstands since they need to be narrow.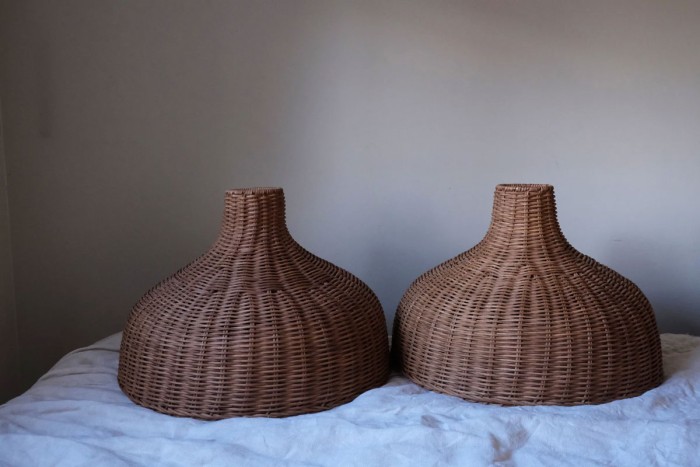 Perhaps hanging pendants on each side of the bed? I purchased these for the kitchen from this Etsy shop (so many great rattan shades!), but they were too small and not the right color. Perhaps they'd be pretty in this room, next to the bed!?
The Closet Doors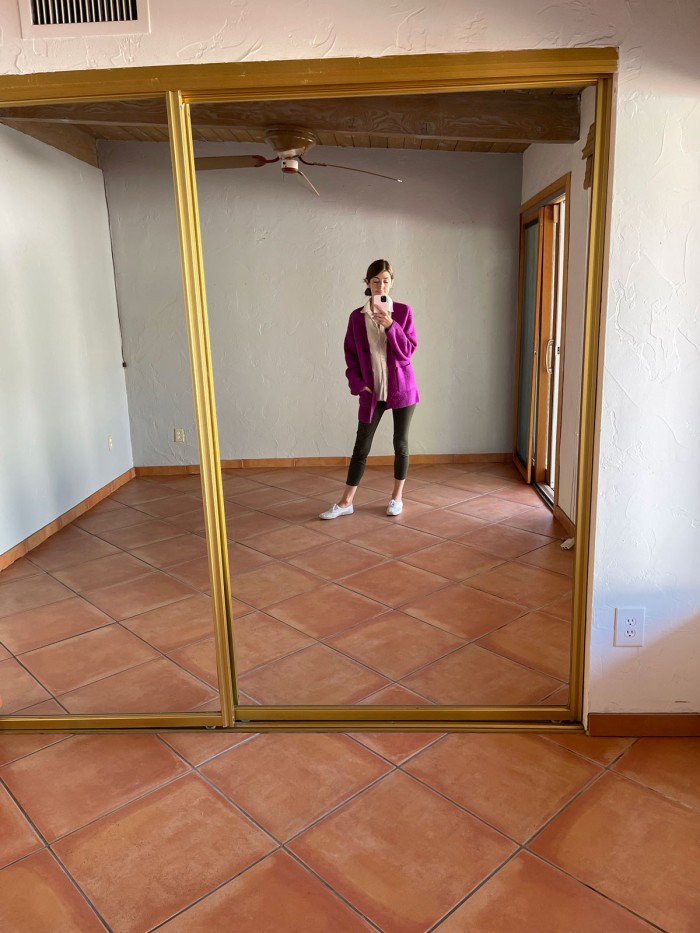 My biggest project is the closet. It is a whopping 96″ wide and previously had giant mirrored doors. I had a lot of fun replacing the mirrored doors in our LA home with sunburst bifold doors, so I decided to take on another bifold door DIY project!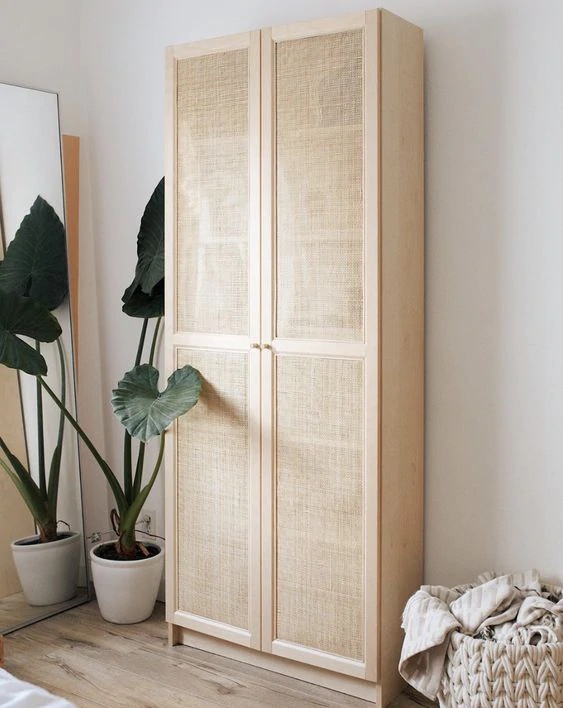 Photo via Lone Fox, Photo via Old Brand New
I purchased these unfinished wood bi-fold doors and am planning to use eight of them to fill the full 96″ width. In the middle, I'll be covering up the mirrors with caning like I did on my IKEA day bed. I included a few examples of what I'm going for above!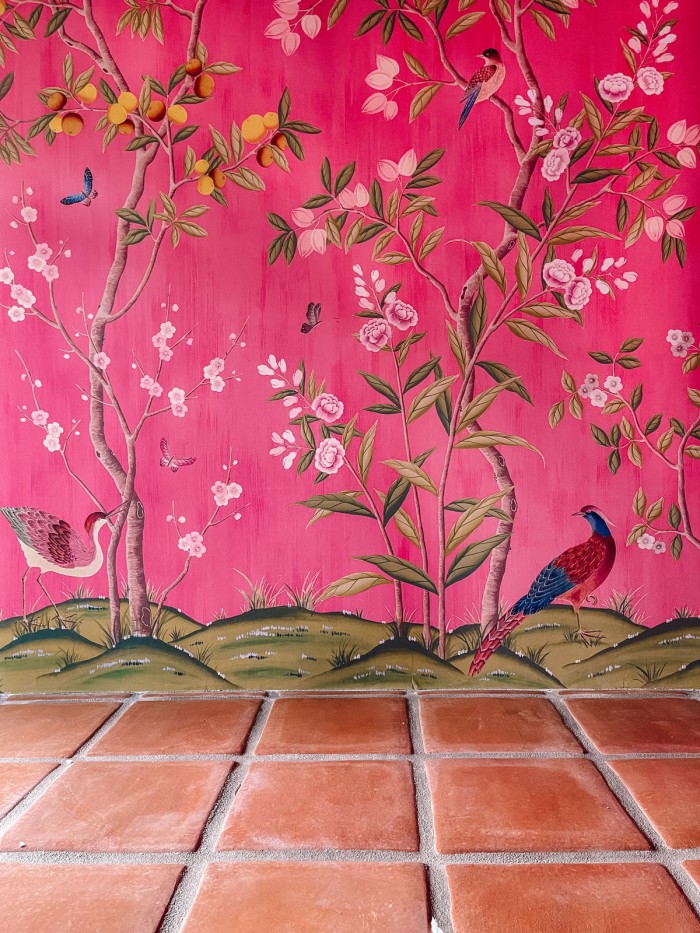 Stay tuned! This room is shaping up quickly and I couldn't be happier about that!
Thank you to Rebel Walls for providing product for this project. All opinions are my own.